EXHIBITIONS
Ian Cheng "Emissaries" at MoMA PS1, New York
Close
1
2
3
4
5
6
7
8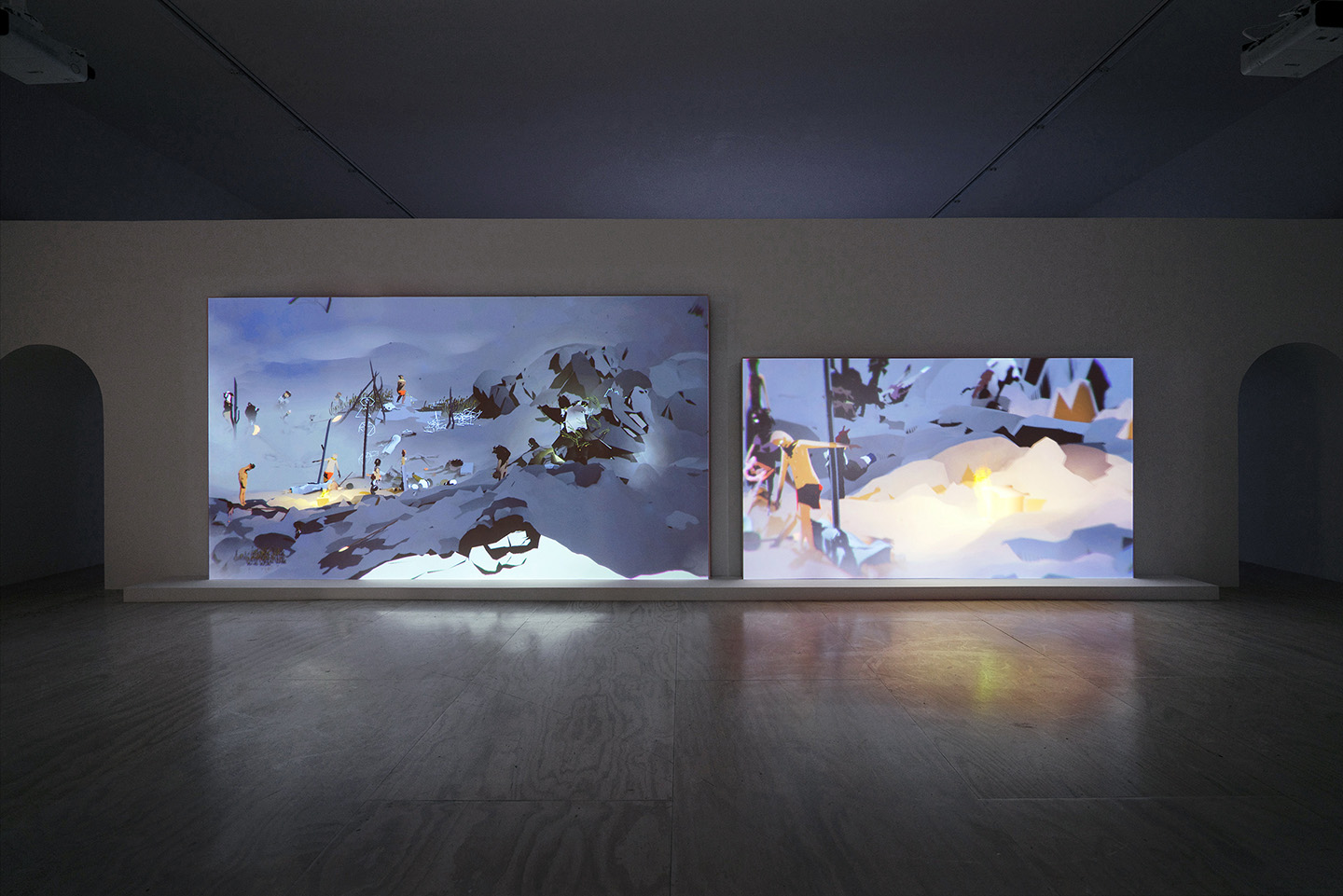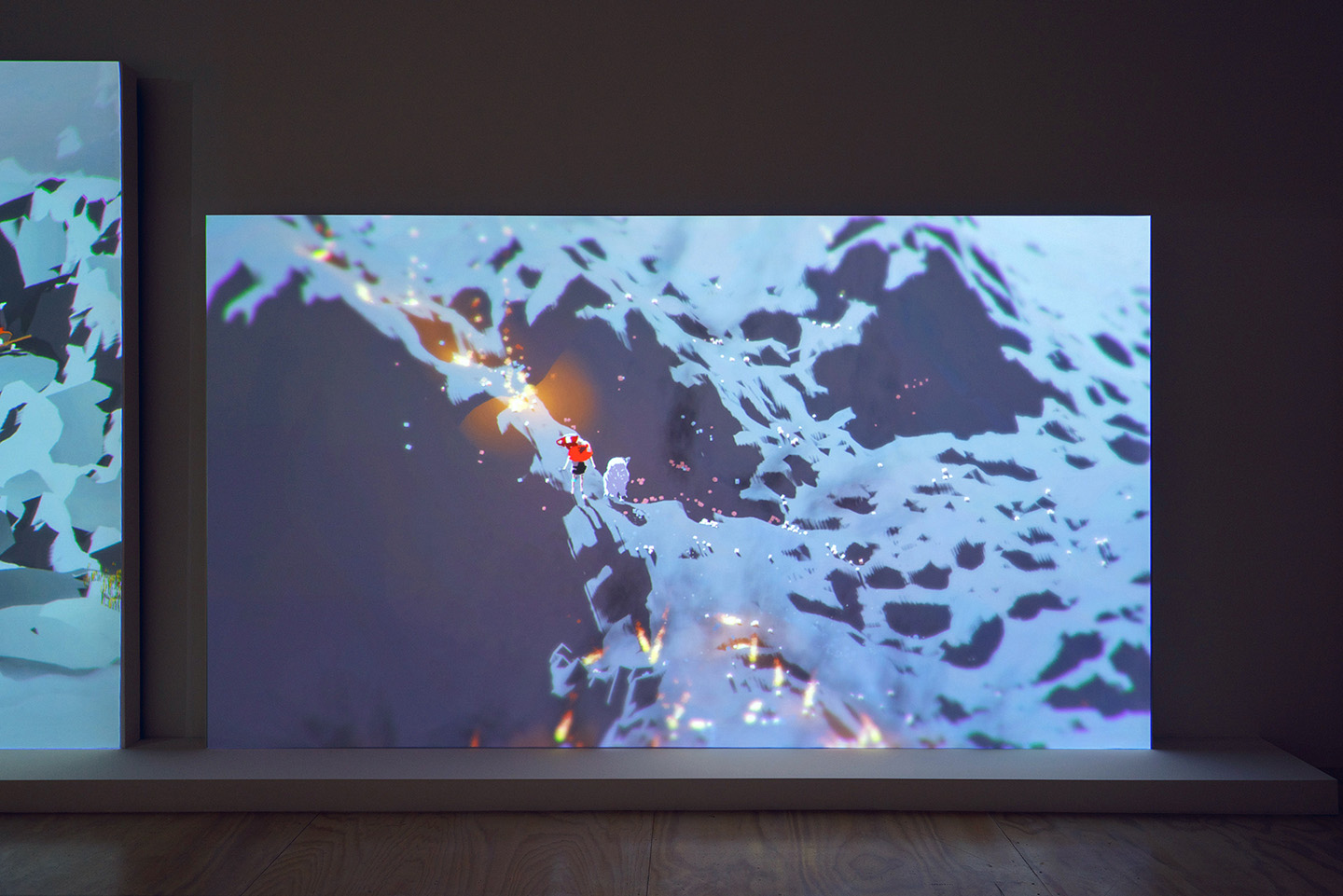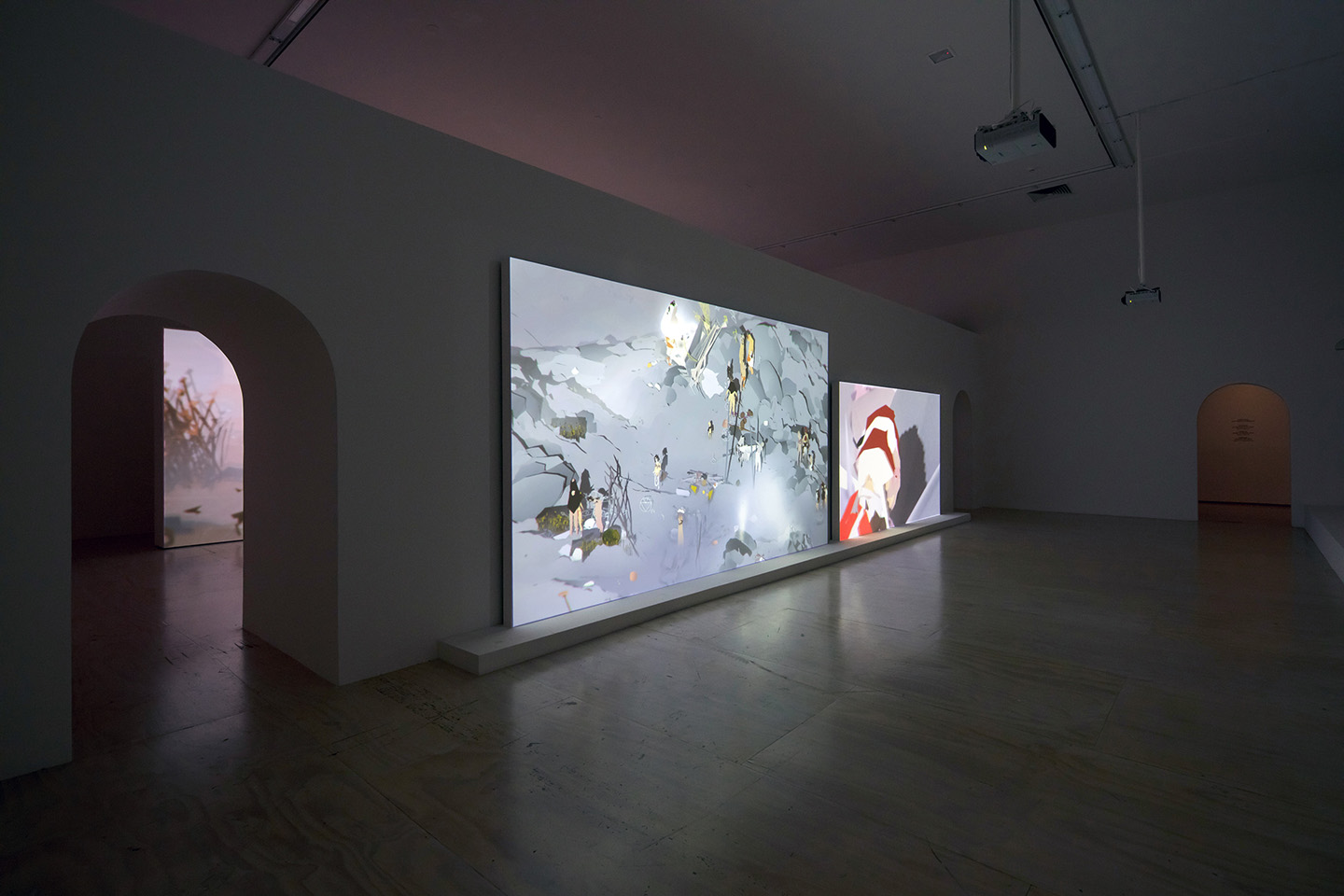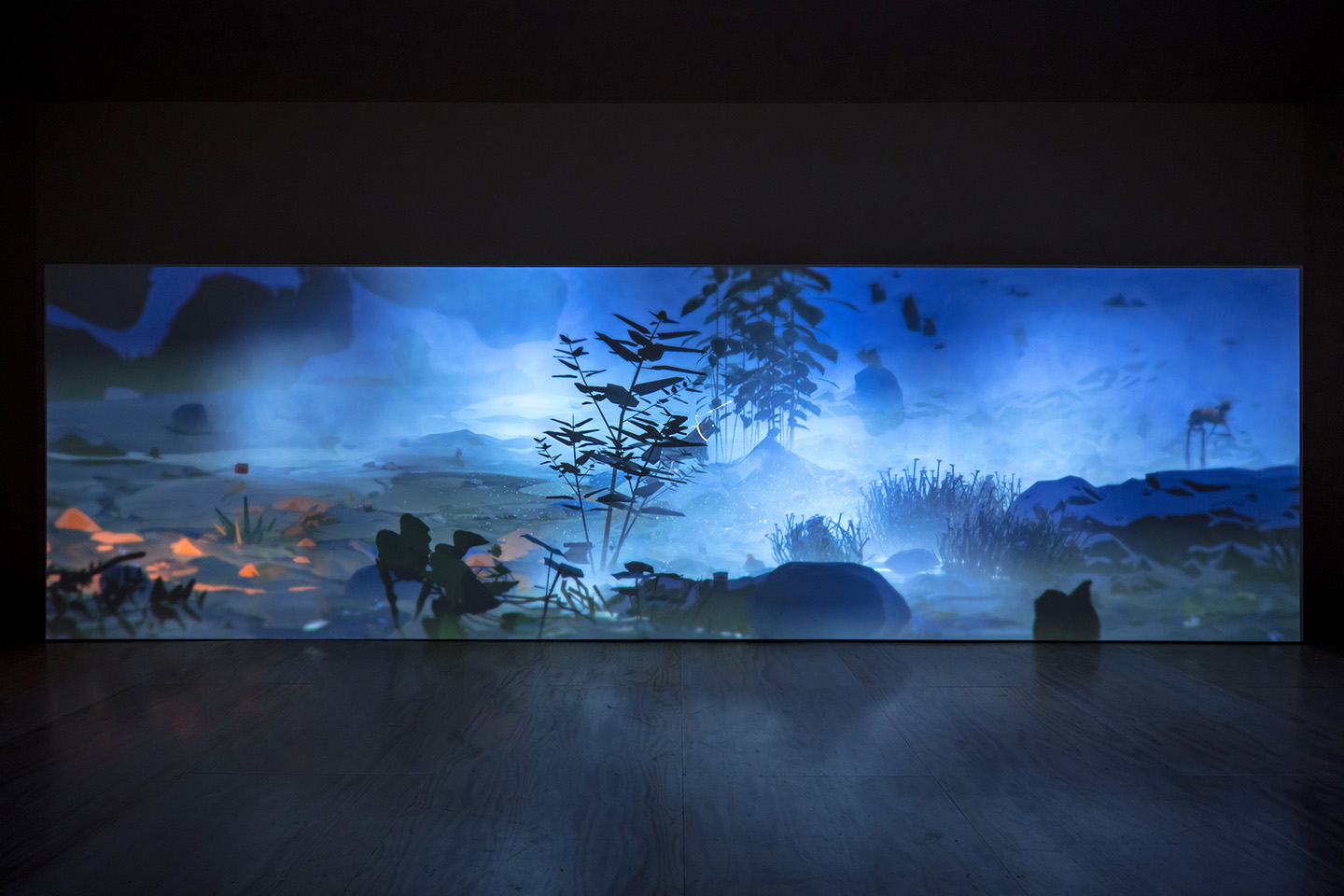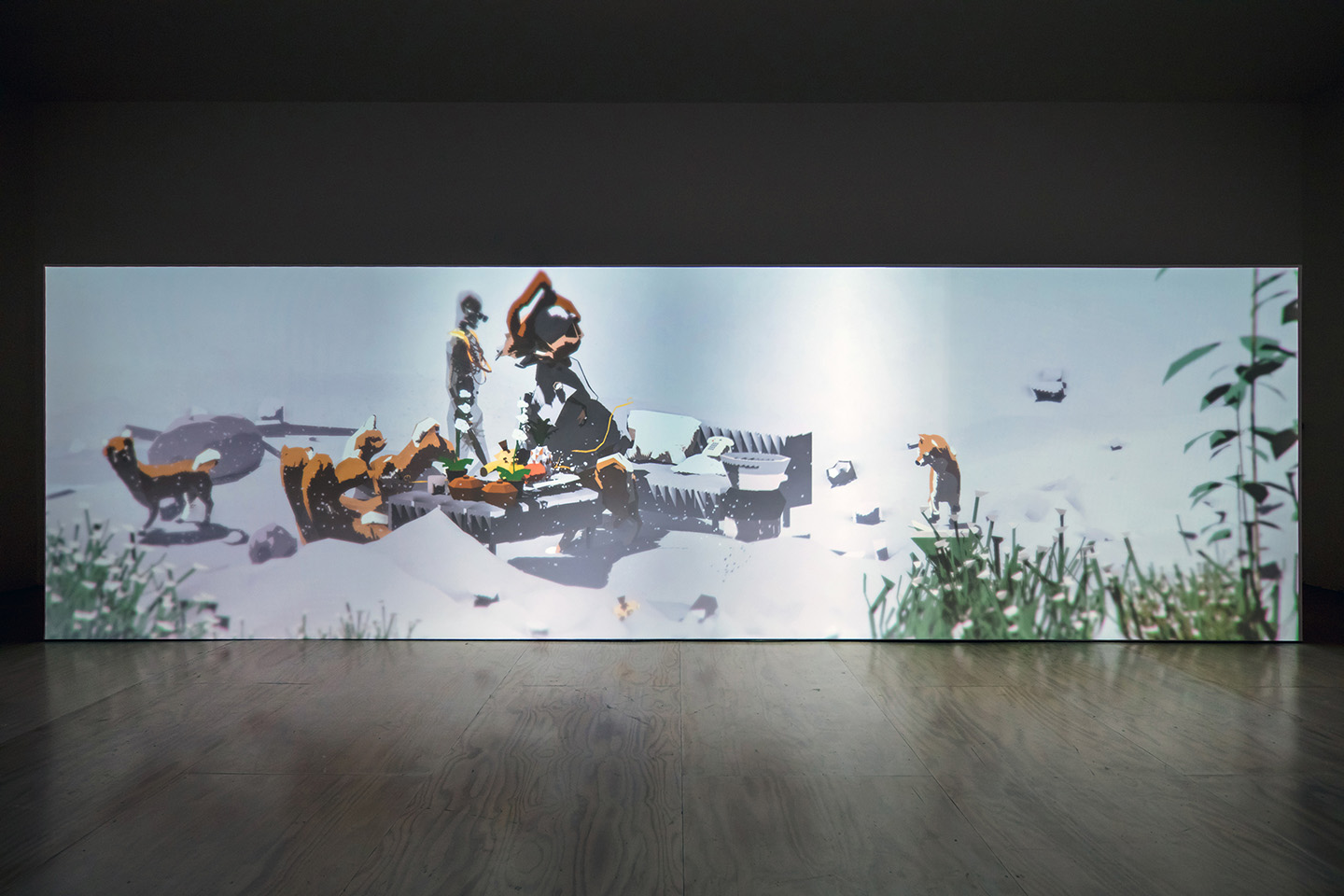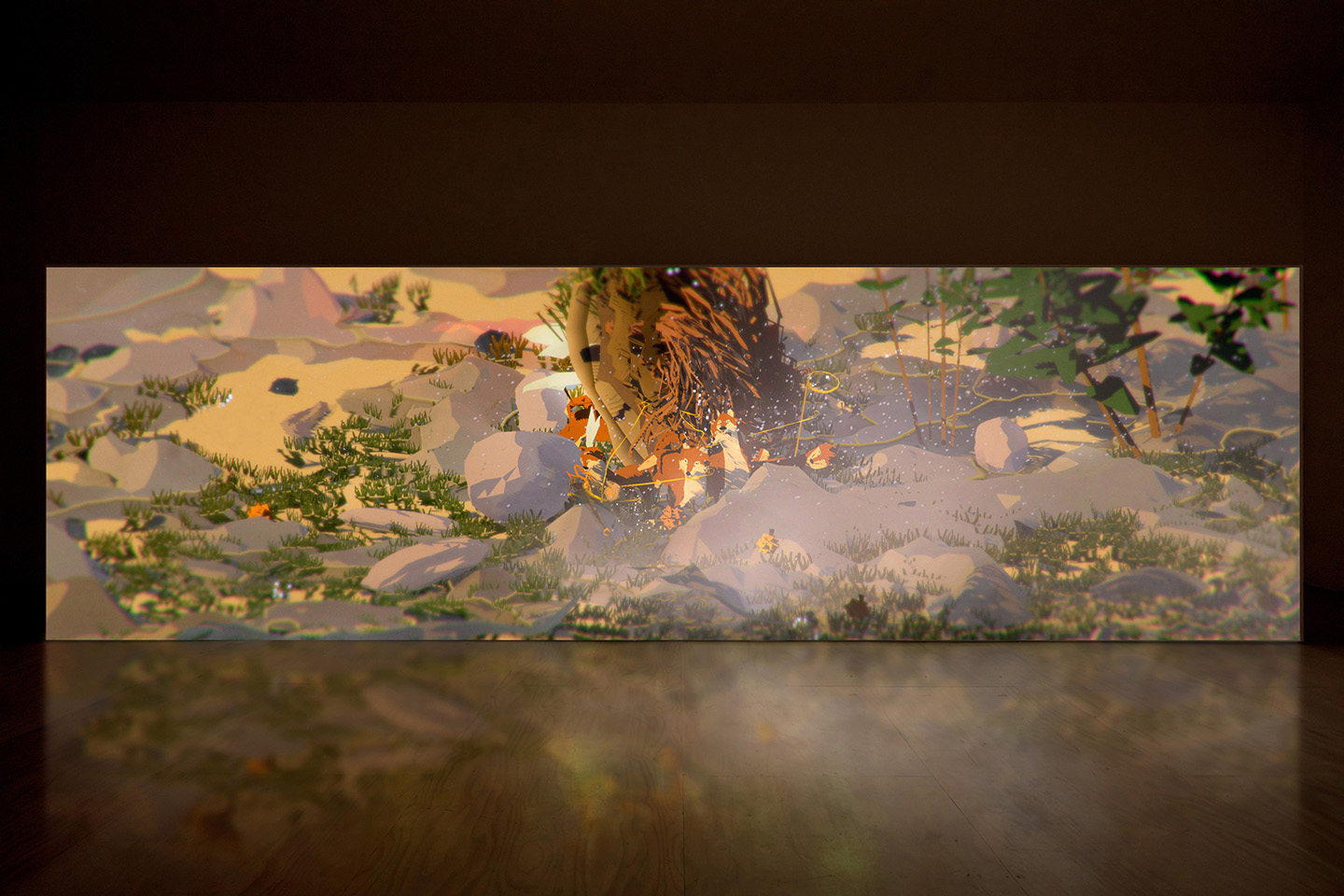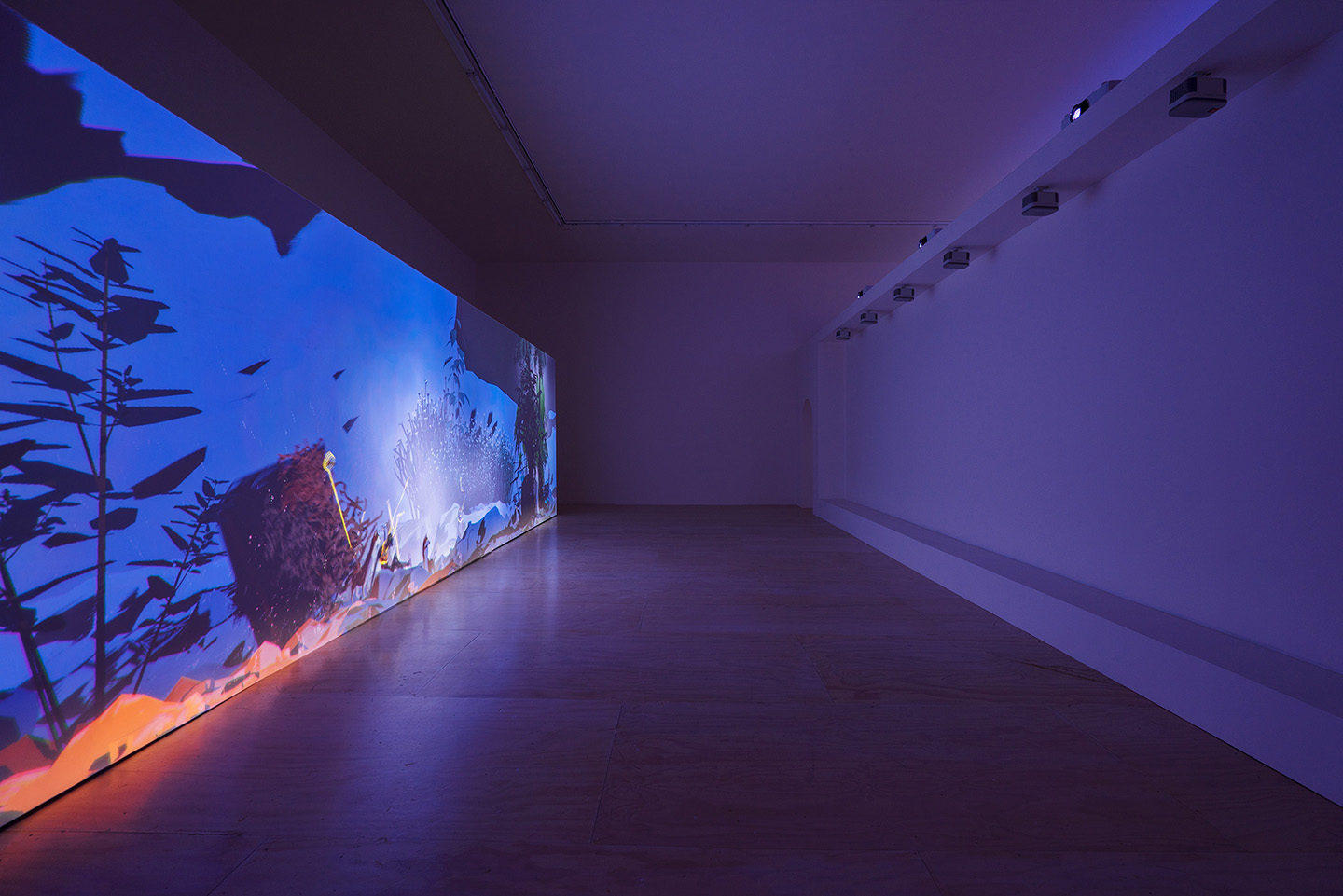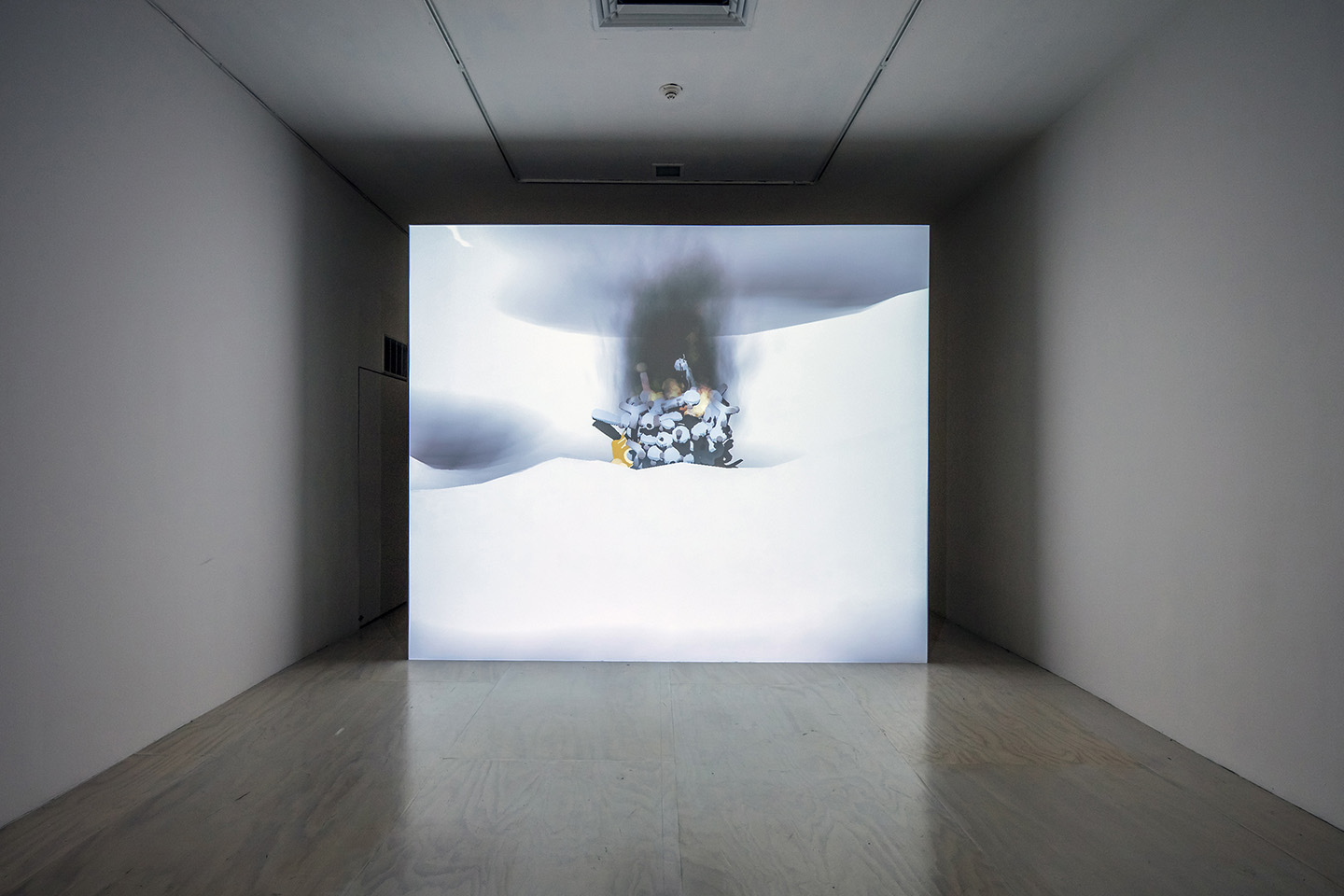 by Ian Cheng
1. What is a simulation? It is an imitation of reality's complexity. It is a model of a system. It is a rehearsal run before the big event. It is a video game that plays itself.
2. Philip K. Dick says, "Reality is that which doesn't go away when you stop believing in it." A simulation is that which doesn't stop when the stories go away. Stories are responsible to our human desire for resolution, but a simulation is responsible only to its own laws and initializing conditions. A simulation has no moral, prejudice, or meaning. Like nature, it just is.
3. We simulate election forecasts, climate change models, the origins of the universe. In science, in school, in gambling, we use simulations to study an aspect of the world that has too many dimensions for the human mind to narrativize coherently, too many micro and macro forces at play to predict.
4. Emissaries introduces another role for simulation: as a habitat for stories.
5. Imagine a simulation that treats stories like an influencing force among other forces like gravity, energy, time. Imagine a simulation sculpted by the deterministic force of a story, and likewise, a story assaulted by the open-ended dynamics of a simulation. Imagine a story that is finally allowed to break its classical determinism, and a simulation that acknowledges the influence of inner fictions on how we act upon the external world.
6. Stories shape an agent, an agent shapes the world, the world shapes back. I call this narrative agent the Emissary.
 7. Emissaries is a trilogy of simulations featuring the influence of narrative agents. It is composed of three interconnected episodes that each model a pivotal moment in the ongoing story of cognitive evolution, past and future.
8. In each episode, the Emissary — caught between unraveling old realities and emerging weird ones — attempts to achieve a series of deterministic narrative goals, an analogy to the narrative nature of consciousness. But crucially these goals can be set off course, procrastinated, disrupted by the underlying simulation and its non-narrative agents who vex the Emissary with other kinds of minds.
9. Seen together, Emissaries is a macro-scale portrait of the life of a landscape: from chaotic Volcano, to fertile Crater Lake, to Sentient Atoll. By first observing the lives of its agents — seeing the neurons for the brain — we now zoom out to find a landscape who itself might begin to resemble something like an intelligence.
.
at MoMA PS1, New York
until 25 September 2017