EXHIBITIONS
Ian Kiaer "Tooth House" at Focal Point Gallery, Southend-on-Sea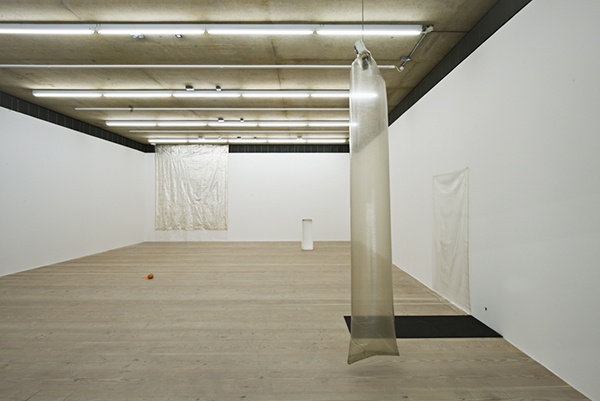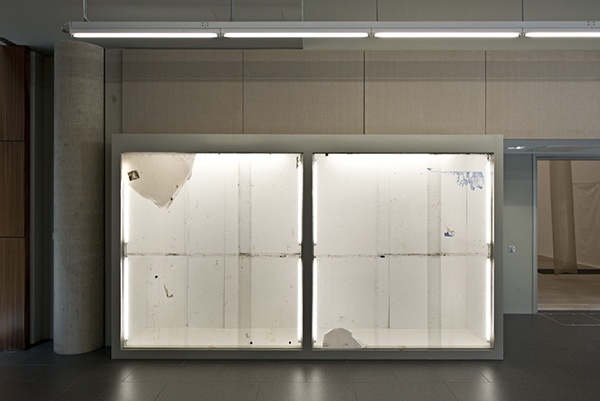 Focal Point Gallery is pleased to present 'Tooth House', an exhibition by the British artist Ian Kiaer. 'Tooth House" was first shown at the Henry Moore Institute, Leeds where a new body of sculptures was developed in relation to the gallery spaces. This work is transposed to the spaces here in Southend, alongside a series of new works specifically responding to the building.

Renowned for his exploration of objects in space, Kiaer's work is situated throughout Focal Point Gallery in both gallery spaces and in the entrance foyer, responding to the building and its context. 'Tooth House" draws attention both to the object and the experience of the encounter.
Throughout his practice Kiaer repurposes abandoned materials, such as foam packaging or sweet wrappers. In the entrance foyer, Kiaer has re-designed the display cabinets using reclaimed plastic from bus shelters in Southend. Conceived from Kiaer's fascination with thirteenth century Chinese painting, the subtle and abstract intervention alters the vitrines' function as a space to display objects to works of art in themselves. Elsewhere in the entrance area, the artist has stripped away the gallery furniture to expose the concrete surfaces integral to the building's structure.
In 'Tooth House", Kiaer's interest in space and display responds to the work of the architect and designer Frederick Kiesler (1890-1965). Amongst his designs for galleries and museums, Kiesler created a series of window displays for Saks Fifth Avenue in 1928, while his 1942 exhibition design for Peggy Guggenheim's The Art of This Century gallery resulted in a continuous space for encountering art. The title 'Tooth House" derives from Kiesler's 1940s design for a residence, modelled on a human tooth.
Kiaer uses the "gesture" in relation to the placement of materials in order to shape the audience's interaction with the environments. The removal of the doors to Gallery 1 allows a clear visual relationship between all four spaces, whilst a new inflatable artwork, Tooth House, tooth (2014), has been made specifically to weave between the concrete columns of the building along the Window Gallery. Visible at the end of the corridor to Gallery 2 is a lowered ceiling drawing, Tooth House, ceiling (2014), creating an intimate environment in which to experience Tooth House, film (2014). In this projected video Kiaer presents a tracking image of the work in relation to his London studio. Slowly moving the camera between the decaying architecture and the artworks, the video proposes an alternative life for these materials and objects, alluding to the shifting, transient nature of Kiaer's work in relation to space and environment.
'Tooth House" is curated by the Henry Moore Institute, Leeds and produced in collaboration with Focal Point Gallery.
.
at Focal Point Gallery, Southend-on-Sea
until 20 September 2014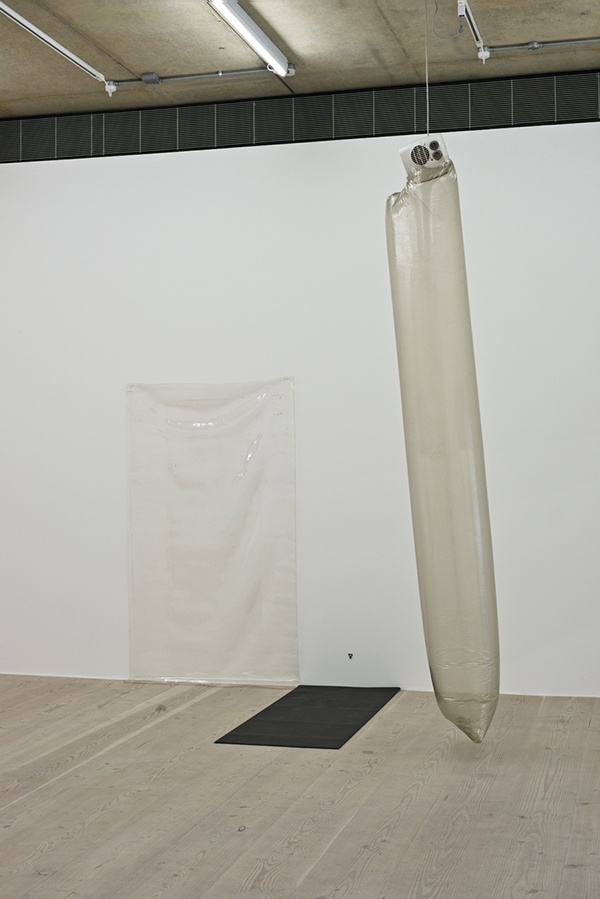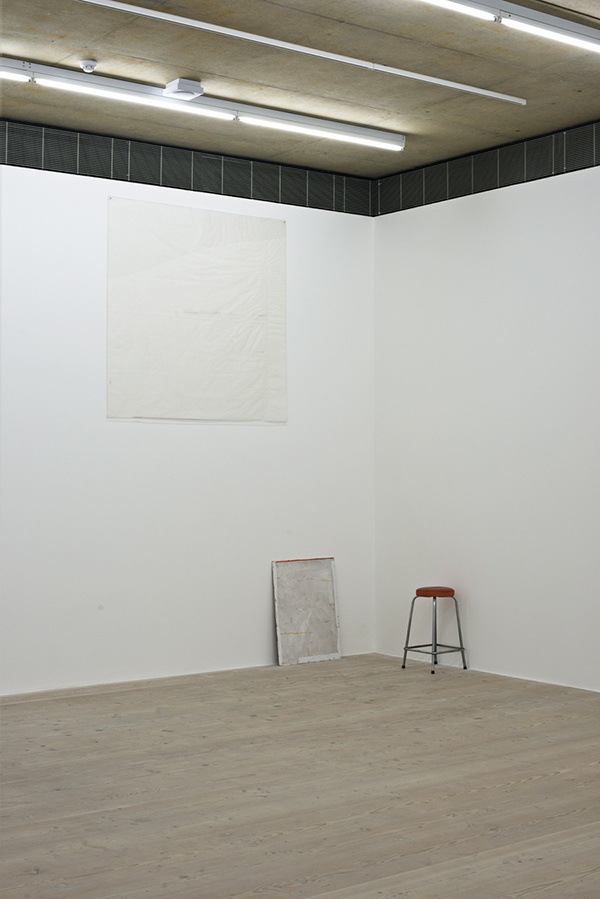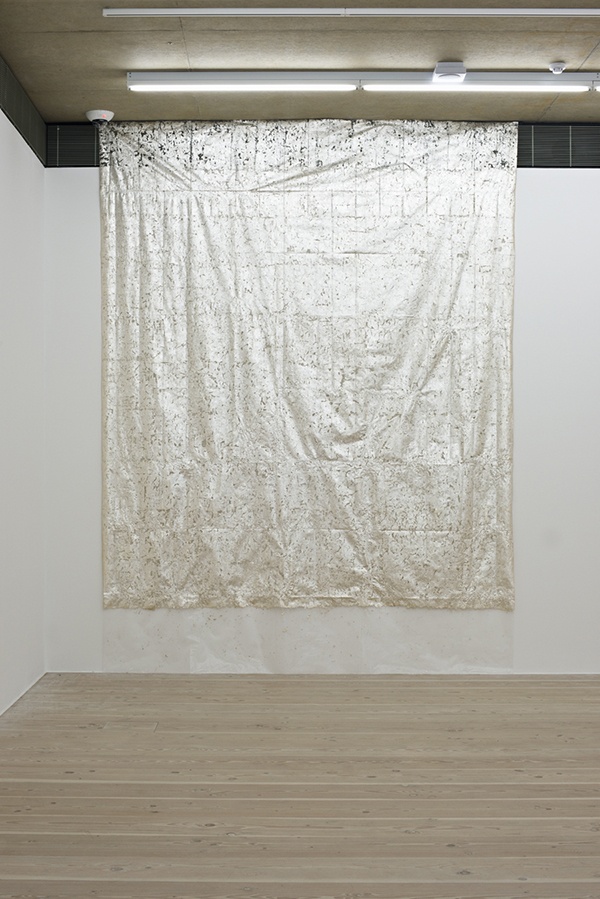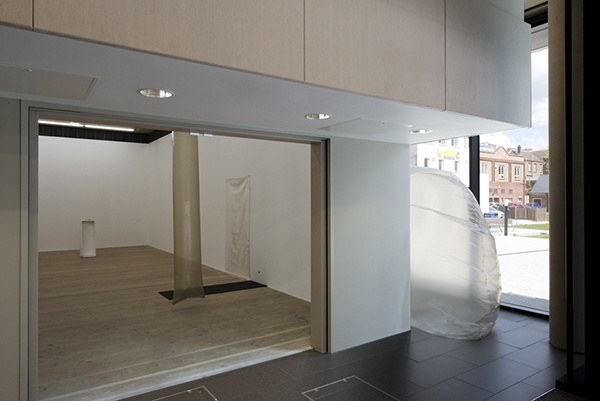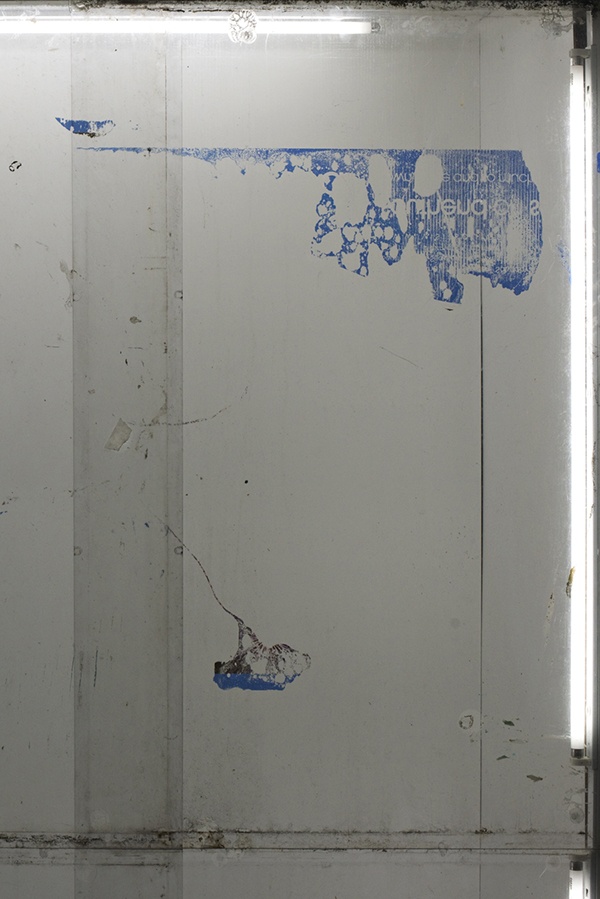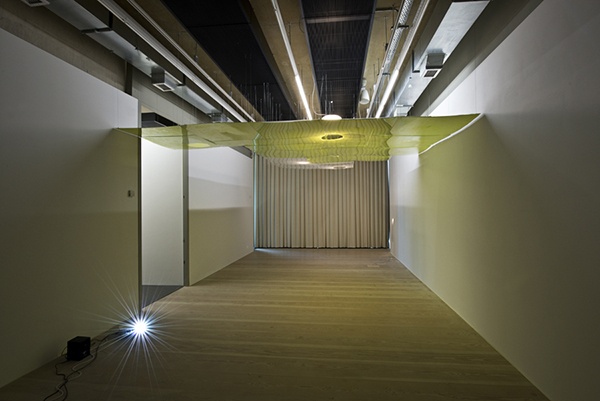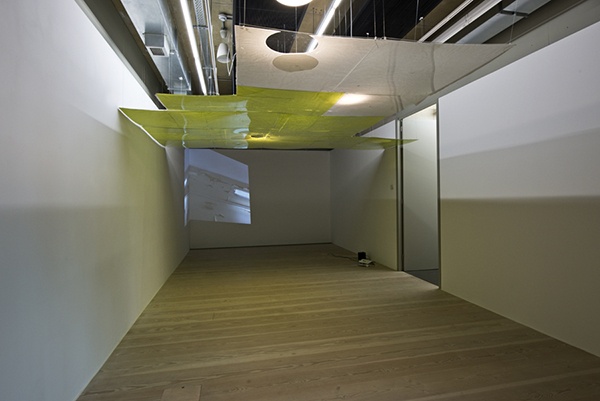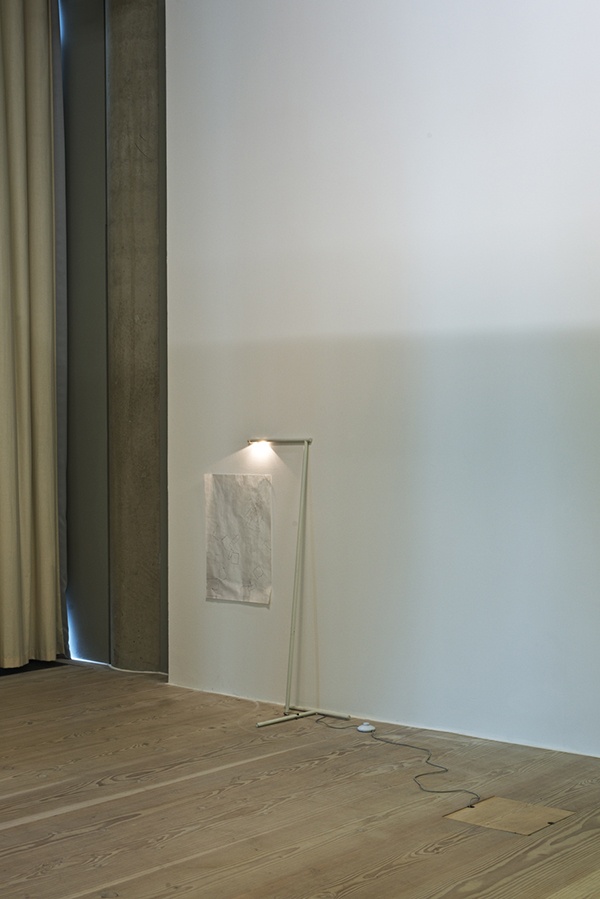 Ian Kiaer "Tooth House" installation views at Focal Point Gallery, Southend-on-Sea, 2014
Courtesy: the artist and Alison Jacques Gallery, London. Photo: Michael Brzezinski.