EXHIBITIONS
"il gatto è sul tavolo / the cat is on the table" at SpazioA gallery, Pistoia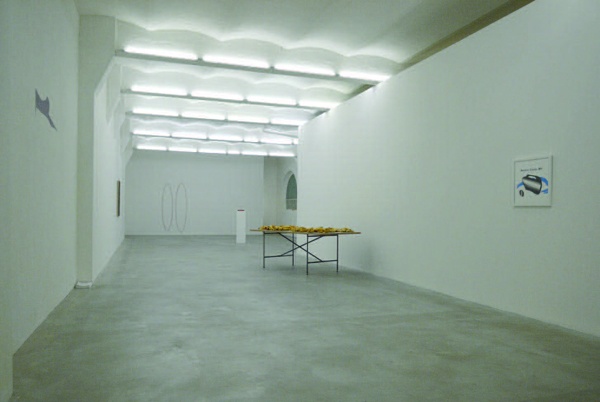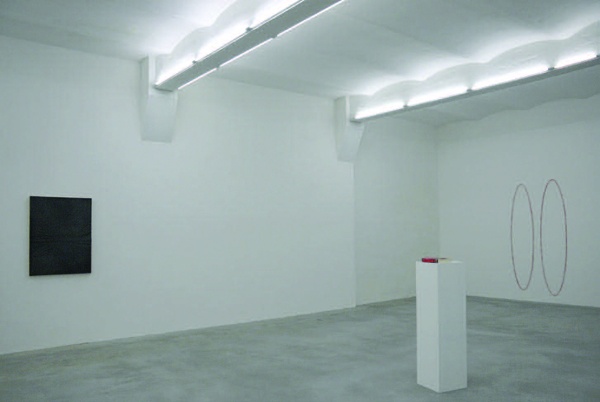 "Mi dispiace, ma il gatto è sul tavolo…" What else can you say when you can't say what you mean to say? What other pithy rendering could summarize, in a simple economical sentence, that awkward, almost pre-verbal state of muteness that lurches forward when you run out of words in a foreign language. You know the look — reverting to frustrated grunts, bug-eyed, beetfaced, treadmill-tongued, stammering, with arms made elastic from gestural doggie paddling? All dammed up, your damned, so you let the cat off the "Rosetta Stone" and out of the classroom. You resign, "I'm sorry, but the cat is on the table. "
Maybe a book or a pen was on their table, but a lot of people speaking a lot of languages tend to remember that prepositional table from past language courses.
"Il gatto è sul tavolo / the cat is on the table" includes work by ten international artists, but it's not about cats. As an idiomatic expression, "the cat is on the table" may prove a handy preposition to be employed politely and comprehended implicitly, but as an exhibition title, perhaps the title "il gatto è sul tavolo / the cat is on the table" could double as the conclusion to be drawn from a consideration of the foreign objects its namesake comprises (rather than a stringent adhesive to neatly bind each artist's project together). As words get louder and louder in contemporary art, perhaps this exhibition offers a moment to stop talking. In place of disambiguation, contextualization, and familiarization, "il gatto è sul tavolo / the cat is on the table" may instead eschew any singular, authoritative accounting of meaning, and bring to the table a conversation of another sort.
Elena Narbutaite (b. Vilnius, Lithuania, 1984; lives in Vilnius) provides a bilateral shoe—crafted neither for the left nor the right foot, but for either foot, or both. Maybe it's a shoe for being lost, for going in any direction, for Clifford Irving, for when either direction is equally foreign, for when neither direction matters more than the other, or for finding Russian Orthodox church windows.
Dina Danish's (b. Paris, France, 1981; lives in Amsterdam) voice can be heard—counting numbers in English—while her disembodied hand struggles to find every possible way of representing numbers between 1 and 5 on her five fingers.
There is a sign, well, a painting that looks like a sign, or a poster, by Deric Carner (b. Arlington, Virginia, USA, 1975; lives in New York). It's a sign comprising signs, culled and collated. Someone heard someone say something about "topology, " and a coffee cup that turned into a donut into a coffee cup into a donut.
A grey area hangs on the wall—something like a shadow, casting shadows. Not quite reflective, Kamau Amu Patton (b. New York, USA, 1972; currently a resident at the Studio Museum in Harlem, New York) covered the rectangular, folded, crumpled paper surface in variations of black paint and graphite to achieve a spectral, absorbent shade.
A banana peel is on the floor, but Adriana Lara (b. México D. F., 1978; lives in México D. F.) knows its location will change every day. Where will it land? Who will slip? Who will laugh? In any case, the banana peel is on the floor.
There's a table too, where Freek Wambacq (b. Brussels, Belgium, 1978; lives in Brussels and Berlin) arranged a herd of Foley objects. These silent objects have the capacity to represent a sound other than what they appear to be. Surely elephants can paint, but can antelopes sound like elephant gesticulations?
There is also a book, but it's not on the table. I thought I knew the story of Don Quixote until Gareth Long (b. Toronto, Canada, 1979; lives in New York) rewrote it by productively automating mistranslation and mis-transcription.
Alice Channer (b. Oxford, UK, 1977; lives in London) introduces two large ellipse forms, each covered in fabric, which present two large problems: what are they, what do they do, do they wear the wall or does the wall wear them? There are other questions, and they are, themselves, questions—ontological roadblocks, asemic texts we don't know how to read exactly.
Rosalind Nashashibi (b. Croydon, UK, 1973; lives in Turin) gave an abstract form given to abstract thought, rendered in Lilac, directly onto the surface of the wall, by. Can this form be "read, " deciphered, like a phrase? A site for thought projection? Is it portable? Or does it phrase our thoughts, like punctuation, a glyph? What thoughts does this thought shape elicit?
In a photograph by Arunas Gudaitas (b. Vilnius, Lithuania, 1973; lives in Vilnius), the face of Socrates has been "shaven" by a sculptor. If a beard can be a mask, or a sign, does it follow that being without a beard can as well?
–
Curated by Chris Fitzpatrick
–
through January 10, 2012
–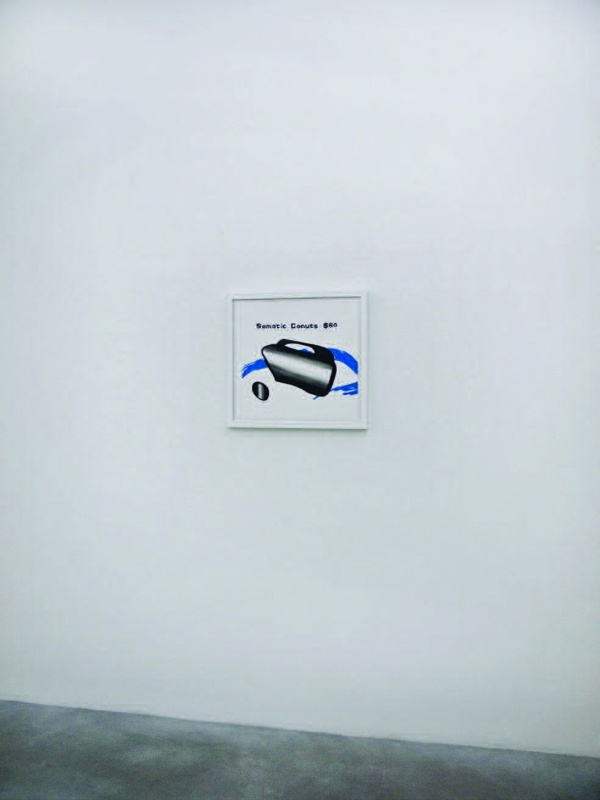 Deric Carner, Somatic Donuts, 2010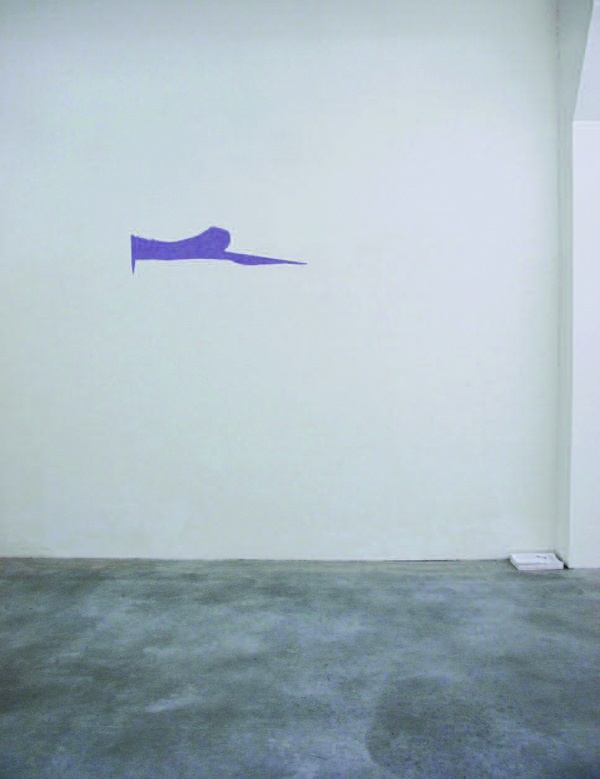 Rosalind Nashashibi, Thought Shape (Lilac), 2004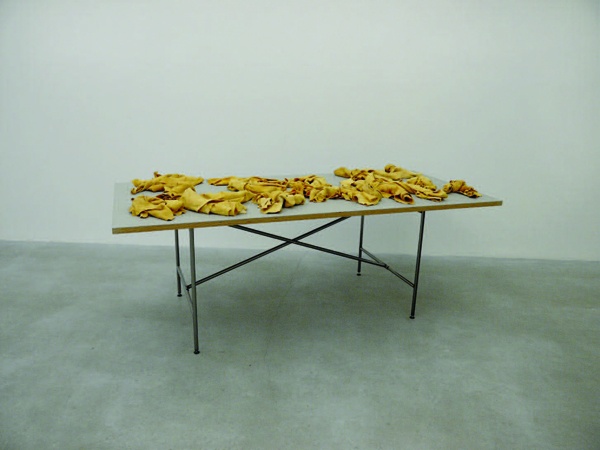 Freek Wambacq, Elephants Paint Every Day, 2011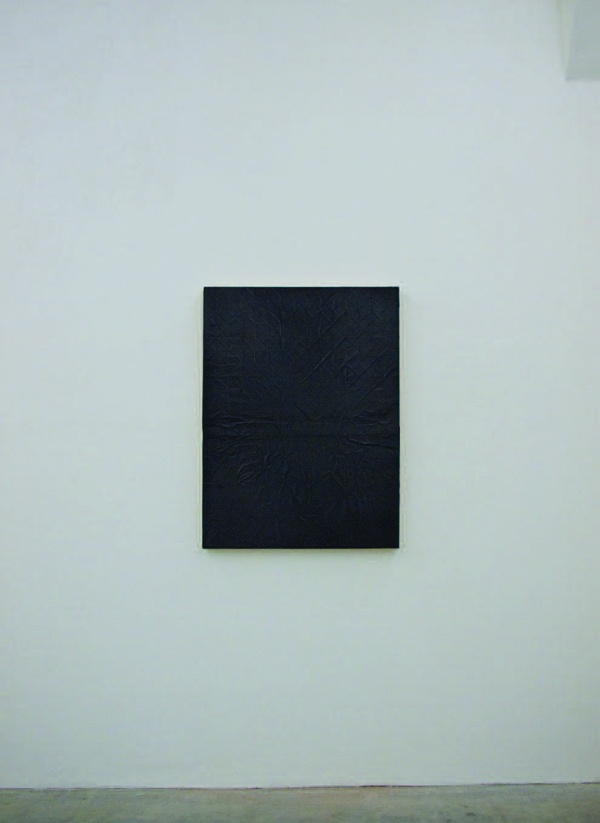 Kamau Amu Patton, Untitled, 2010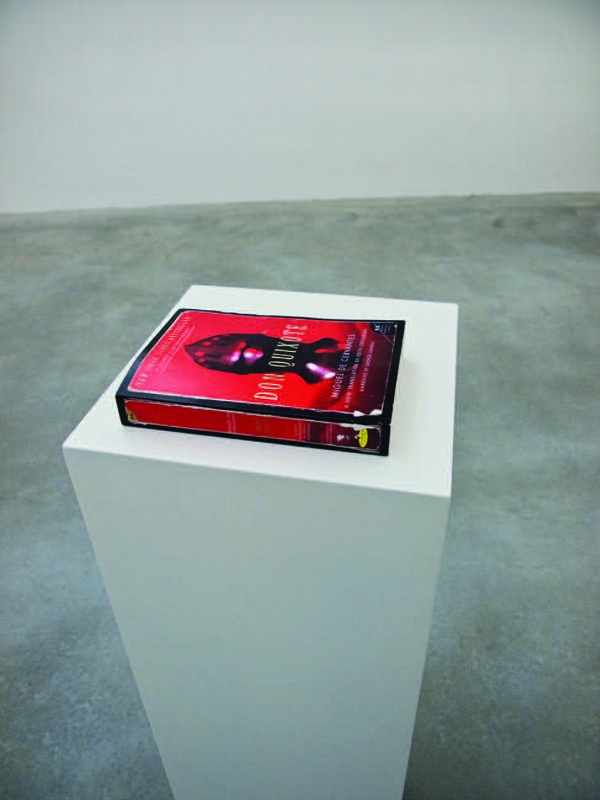 Gareth Long, Don Quixote, 2006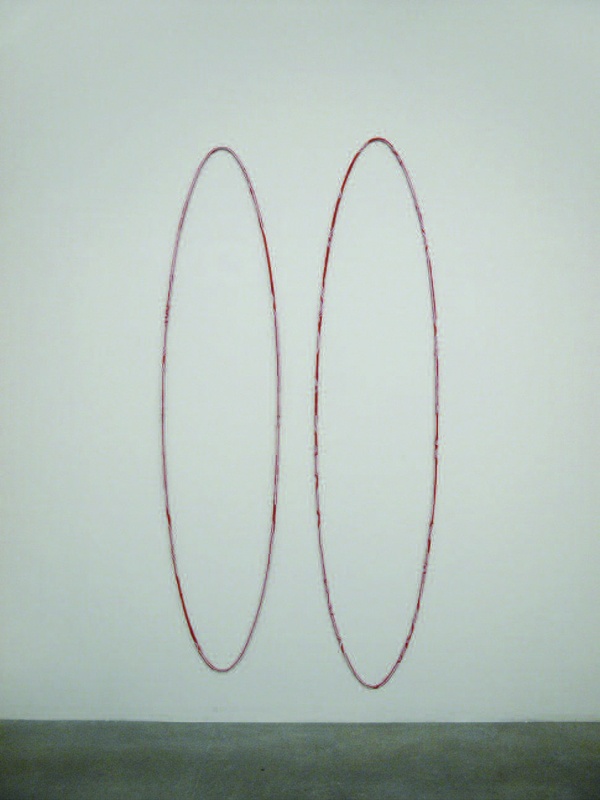 Alice Channer, Stretch Lines, 2011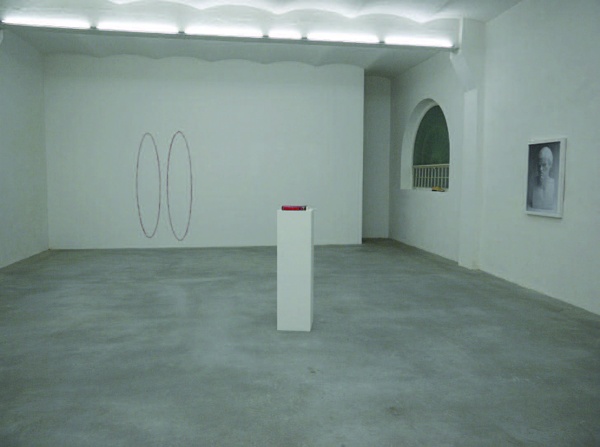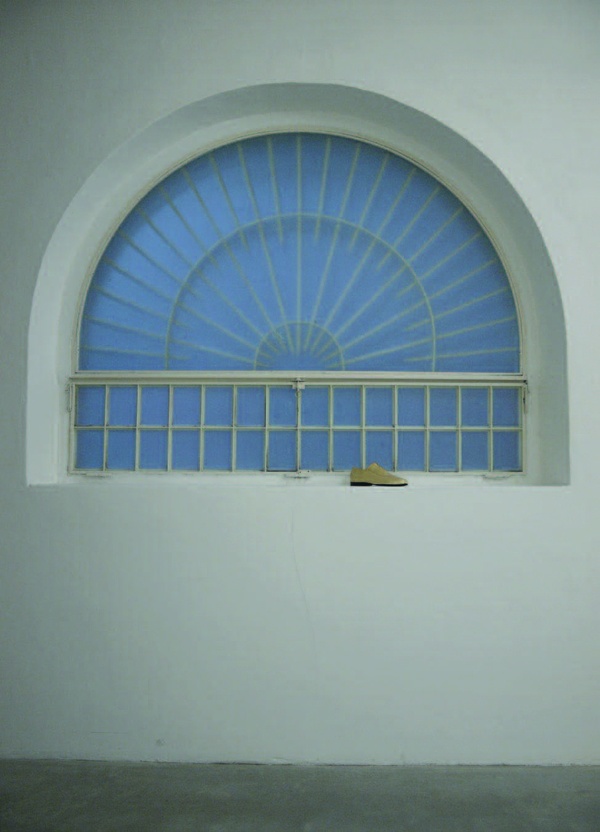 Elena Narbutaite, Clifford Irving Shoe, 2011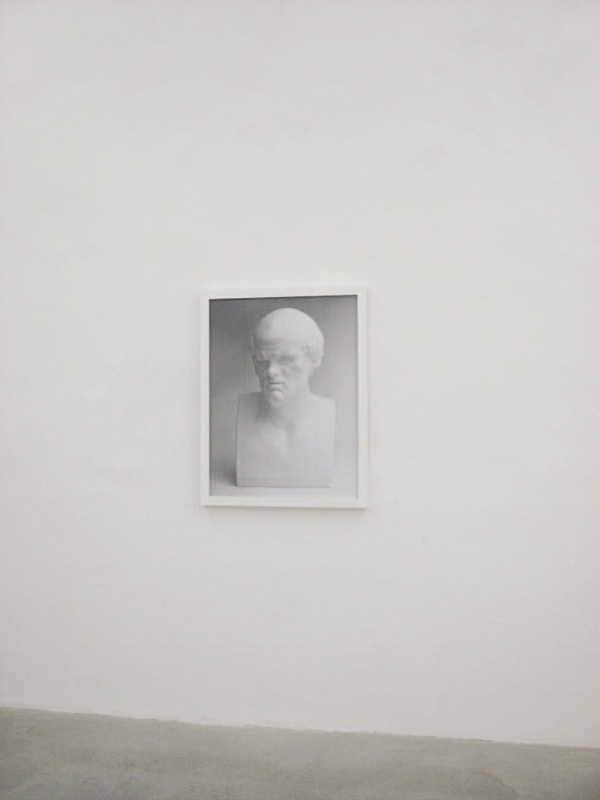 Arunas Gudaitis, Plaster Bust Of Socrates With The Beard Shaved By Sculptor, 2007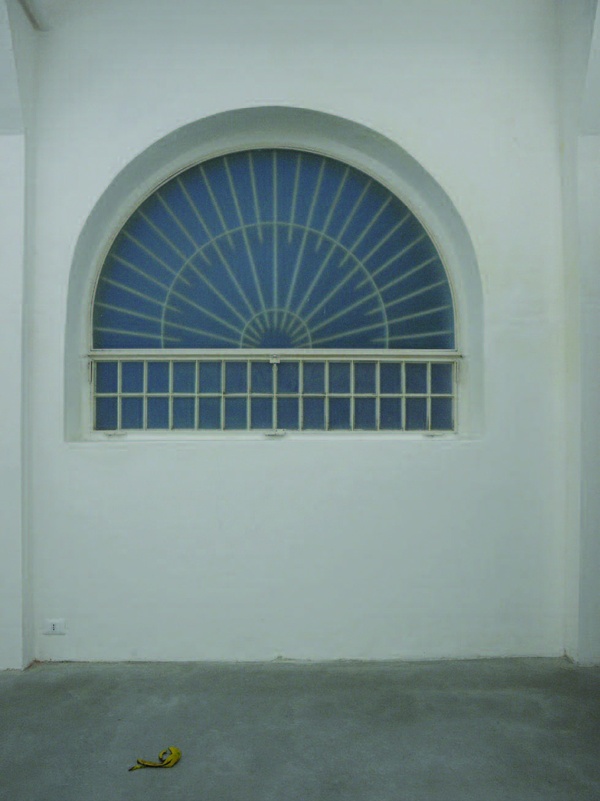 Adriana Lara, Installation (Banana Peel), 2008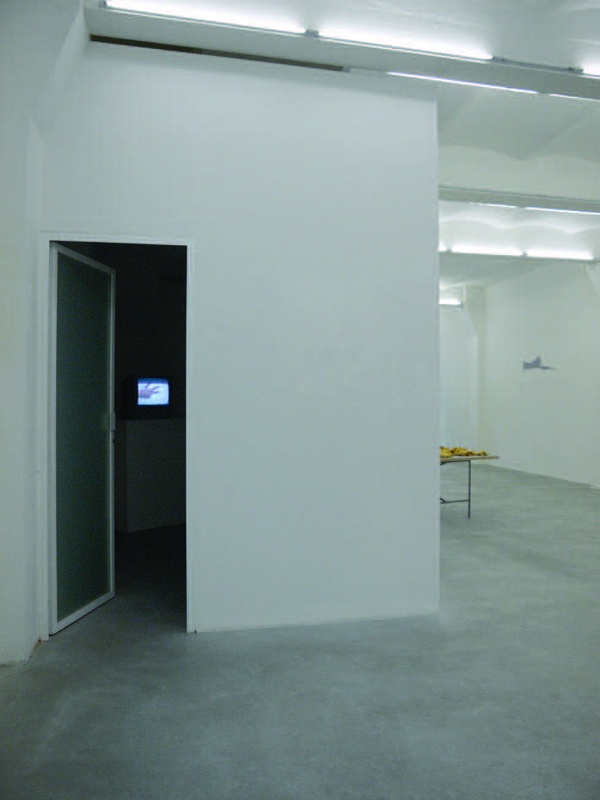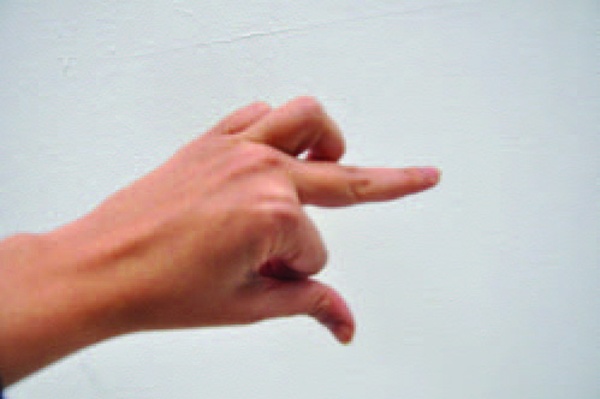 Dina Danish, Counting, 2010
Images courtesy of SpazioA Gallery, Pistoia