EXHIBITIONS
"Il Sindaco del Rione Sanità": Marco Pio Mucci and Matteo Pomati at IIC – Italian Cultural Institute, Paris
Close
1
2
3
4
5
6
7
8
9
10
11
12
13
14
15
16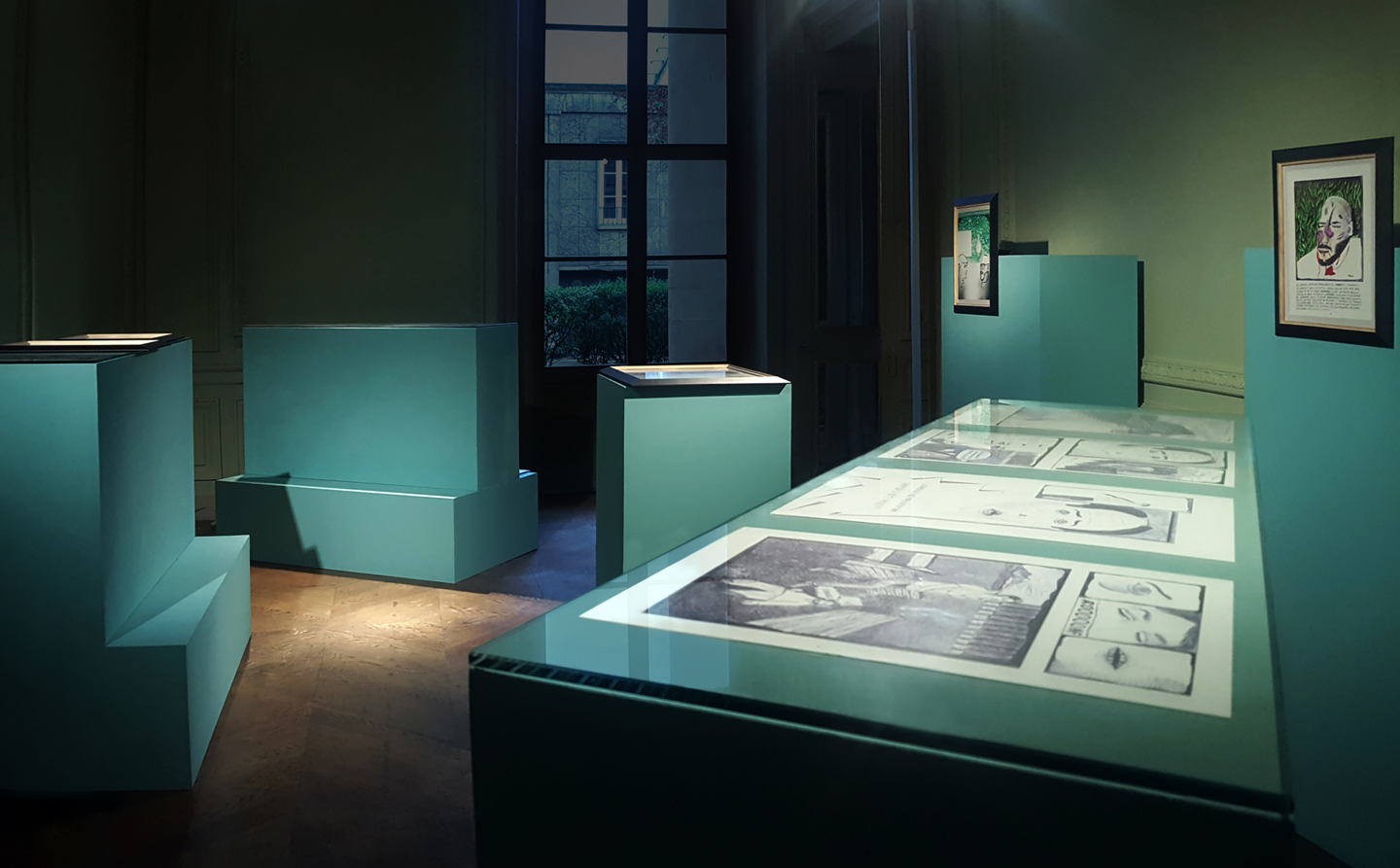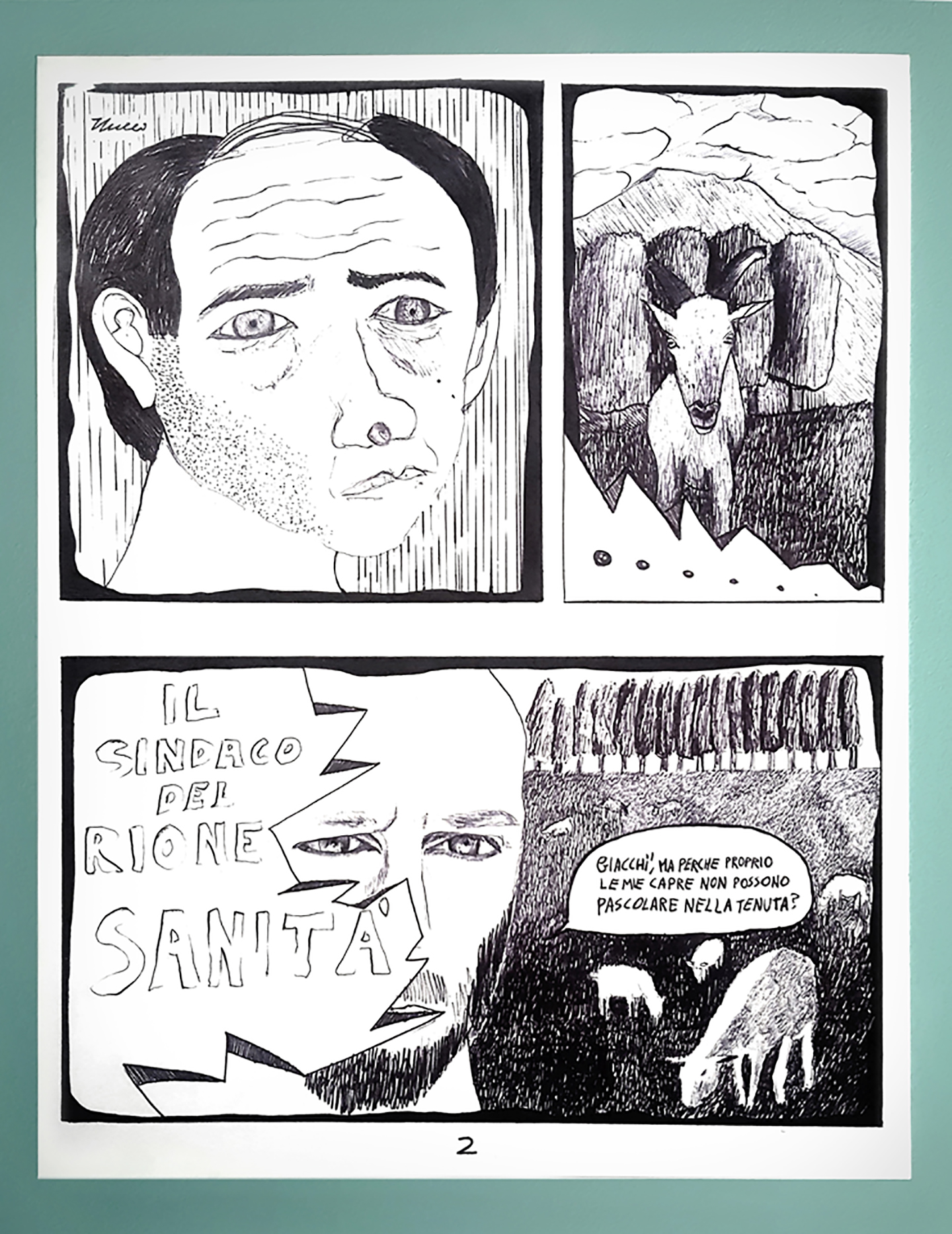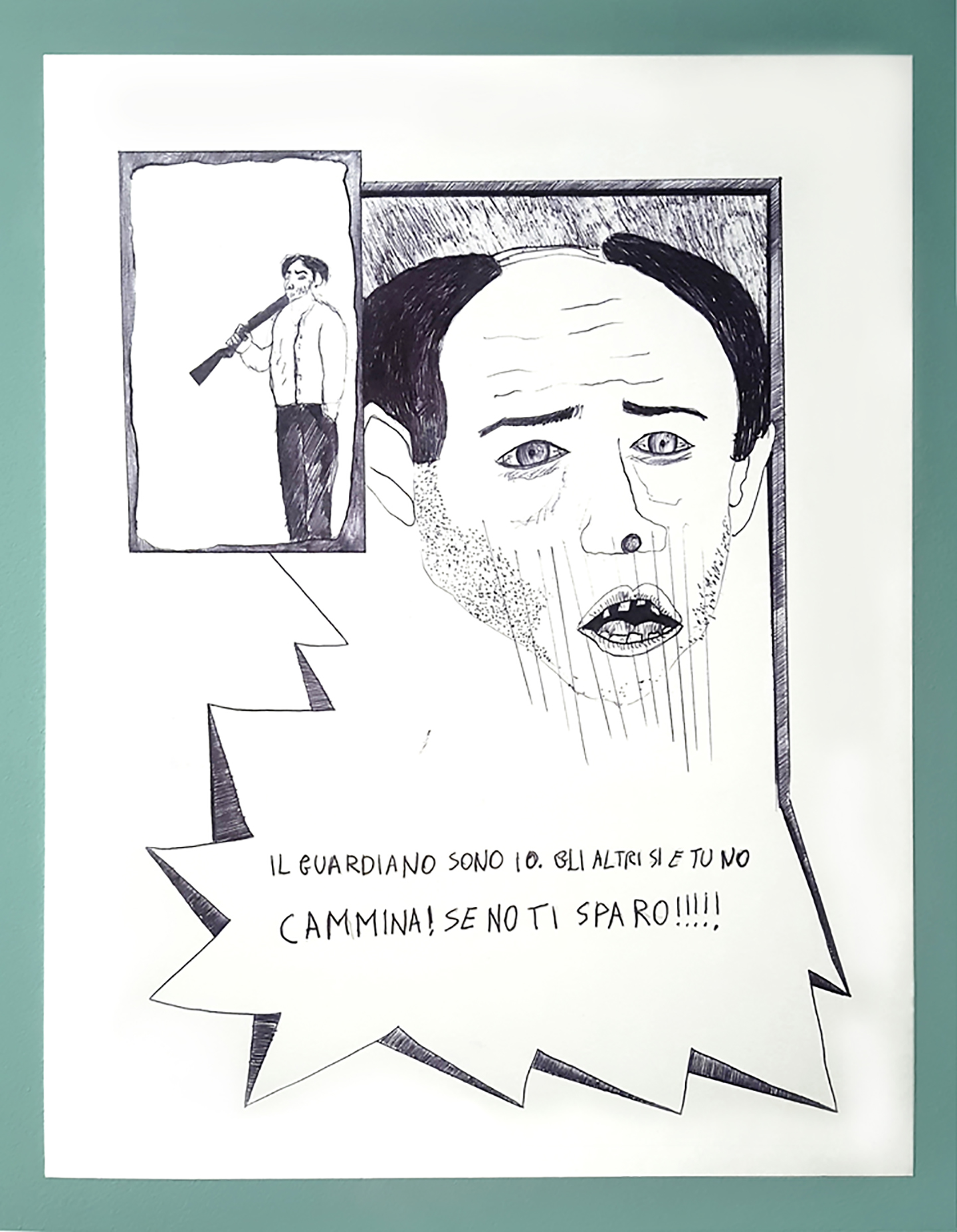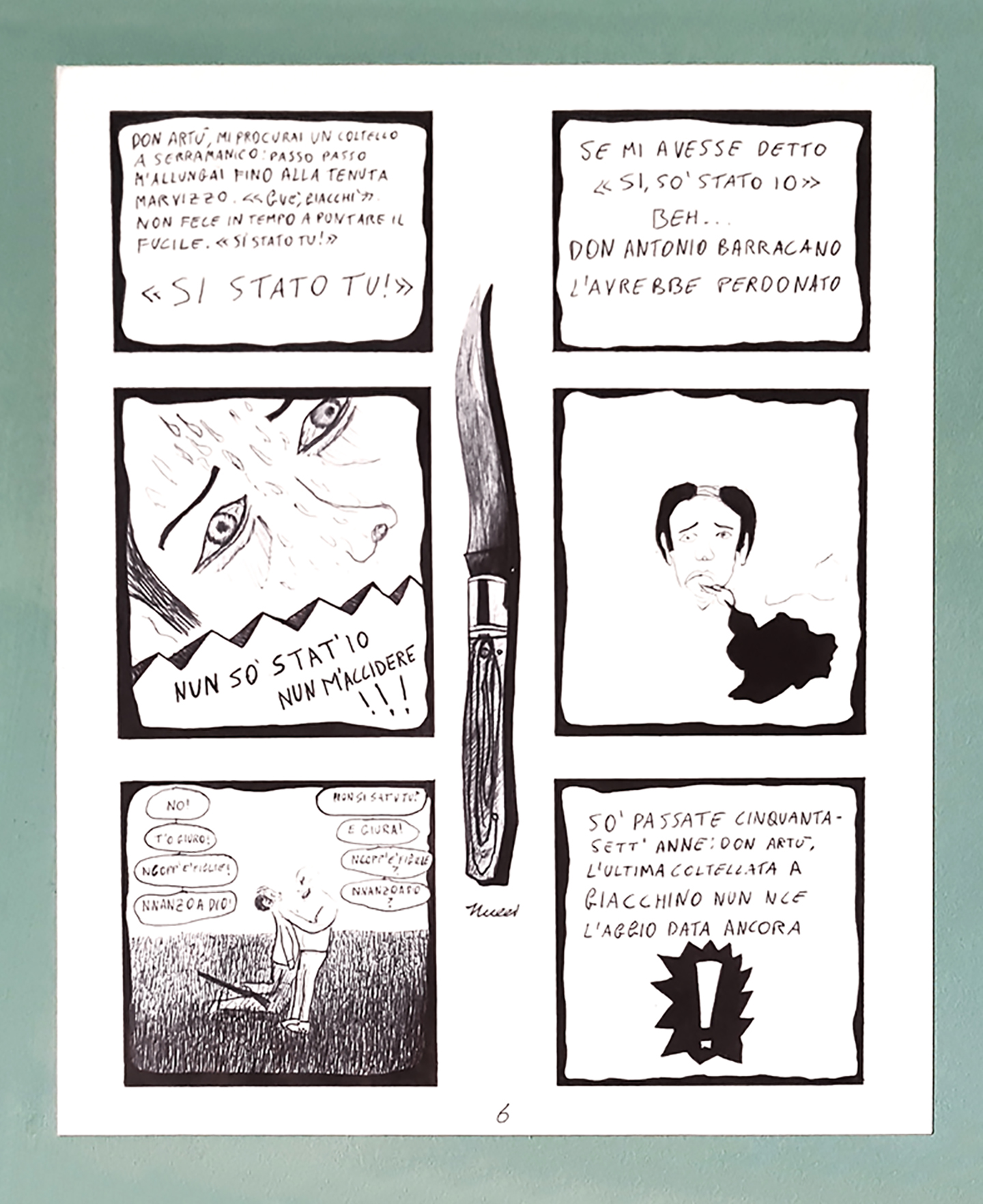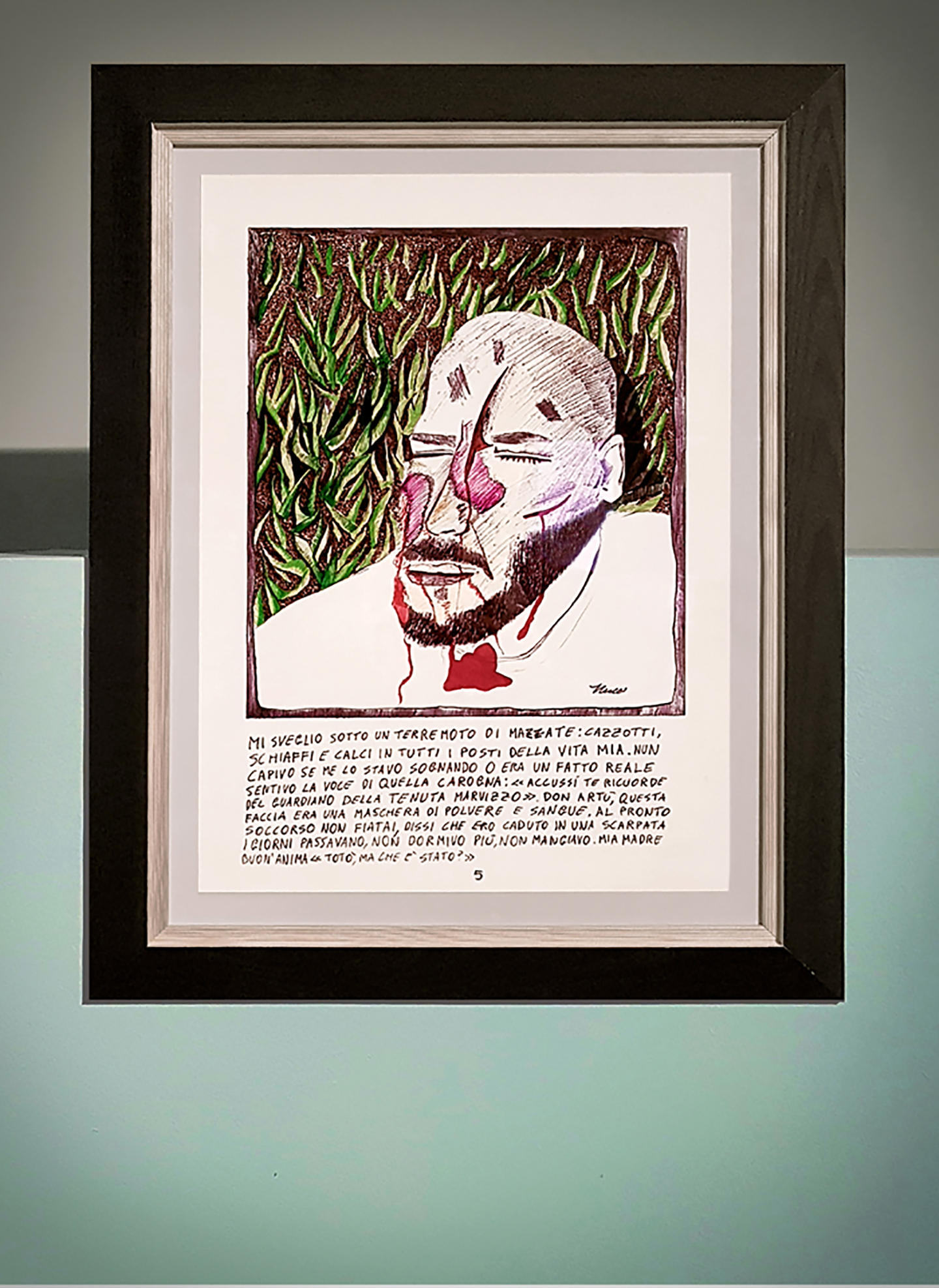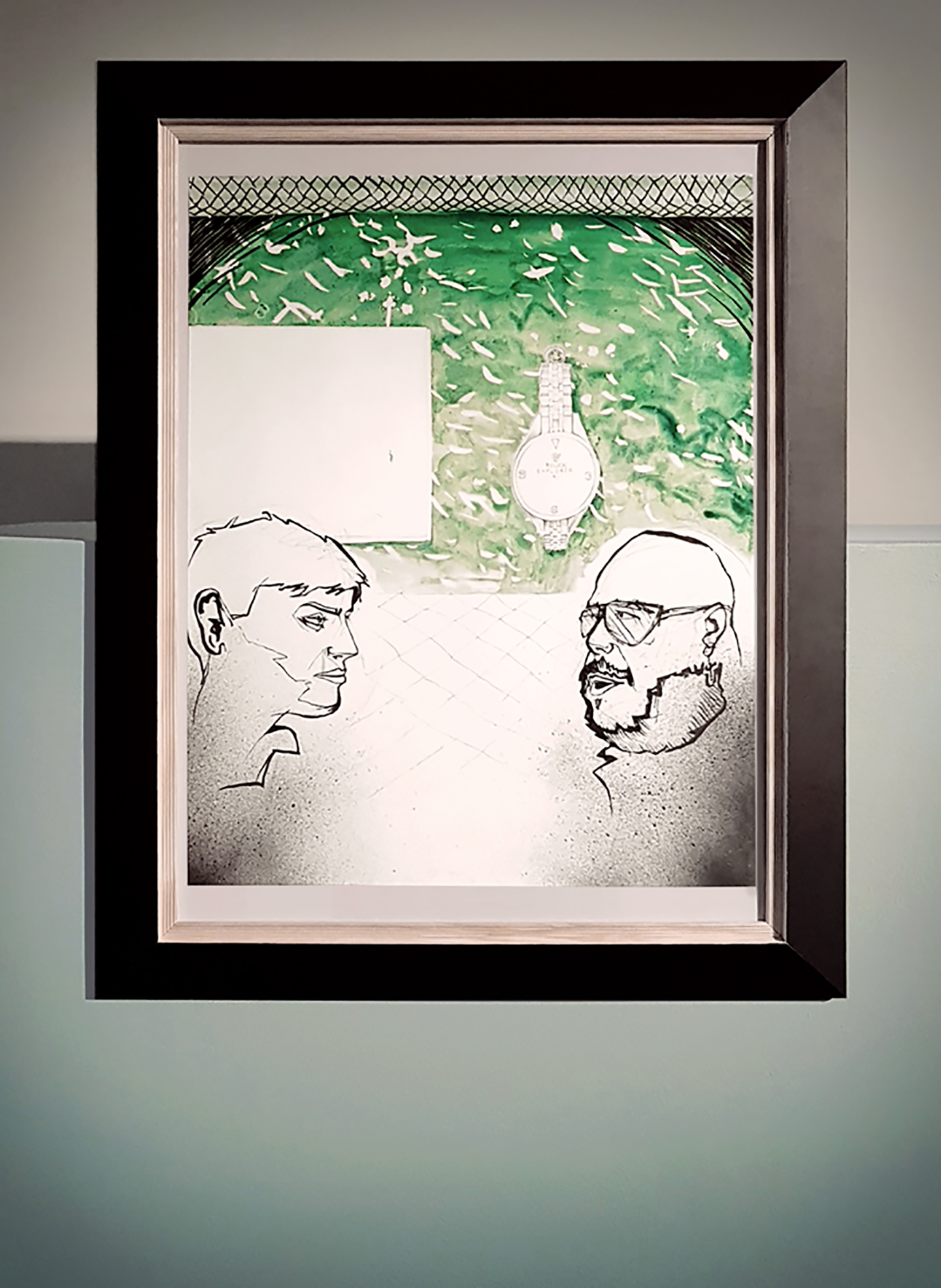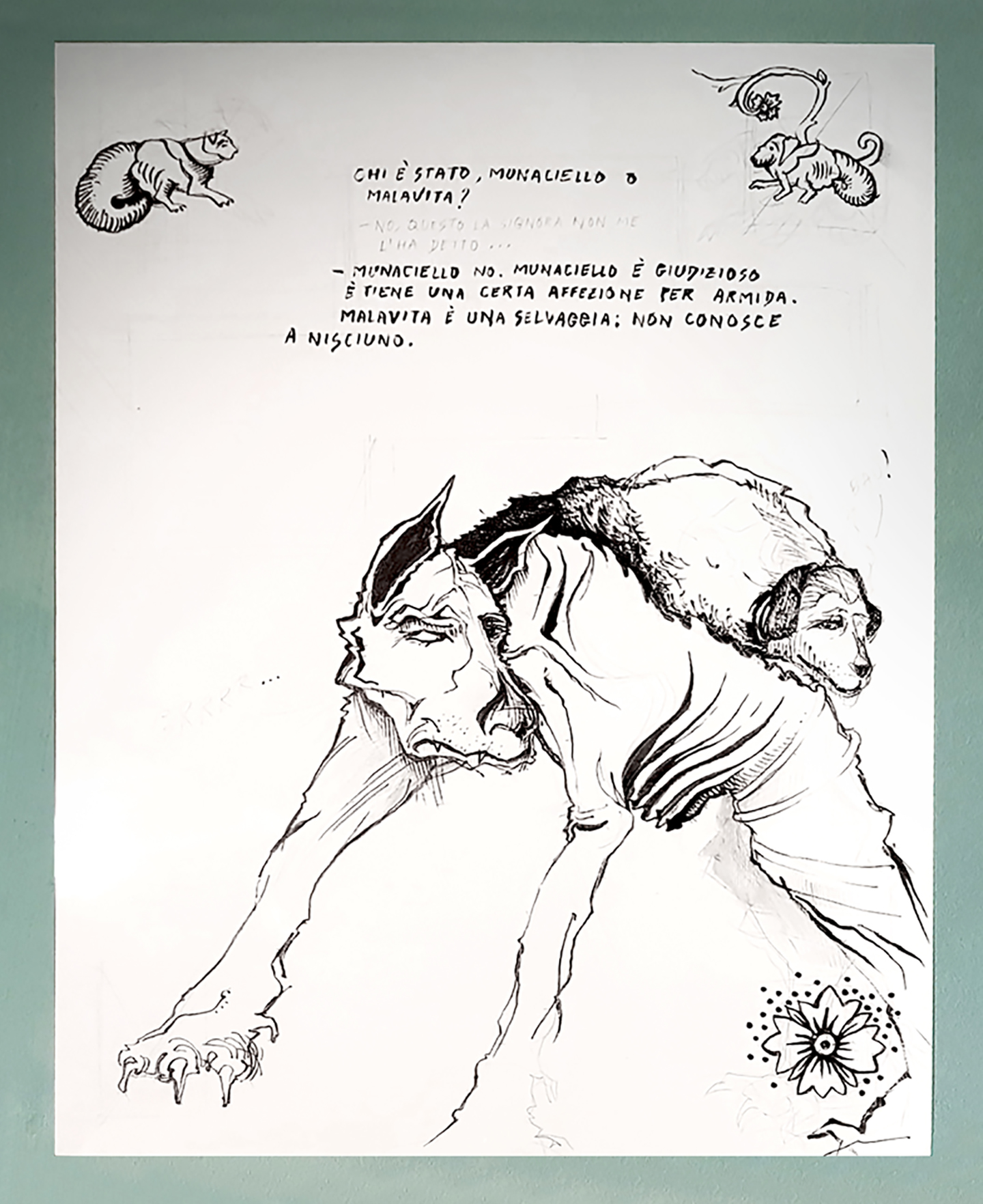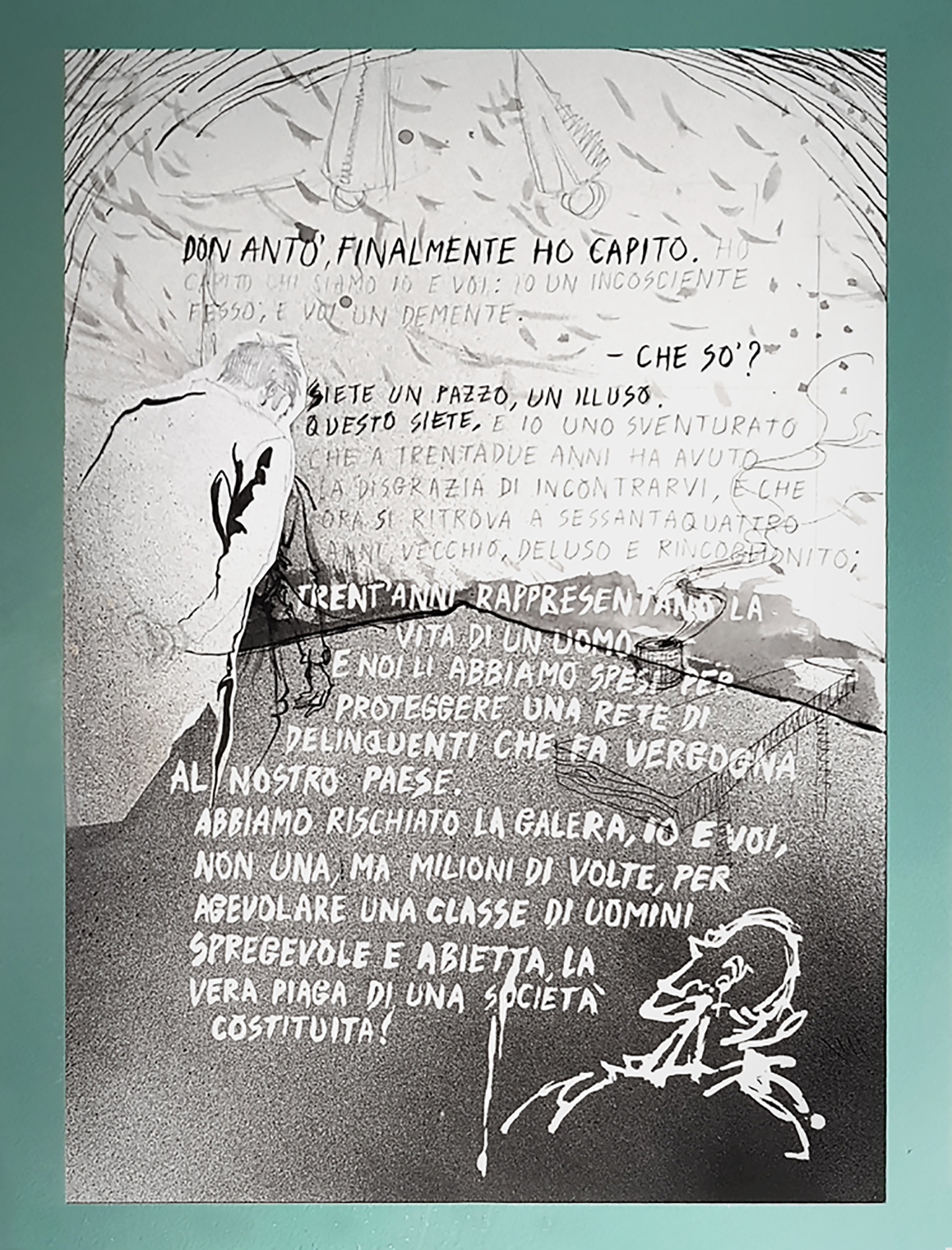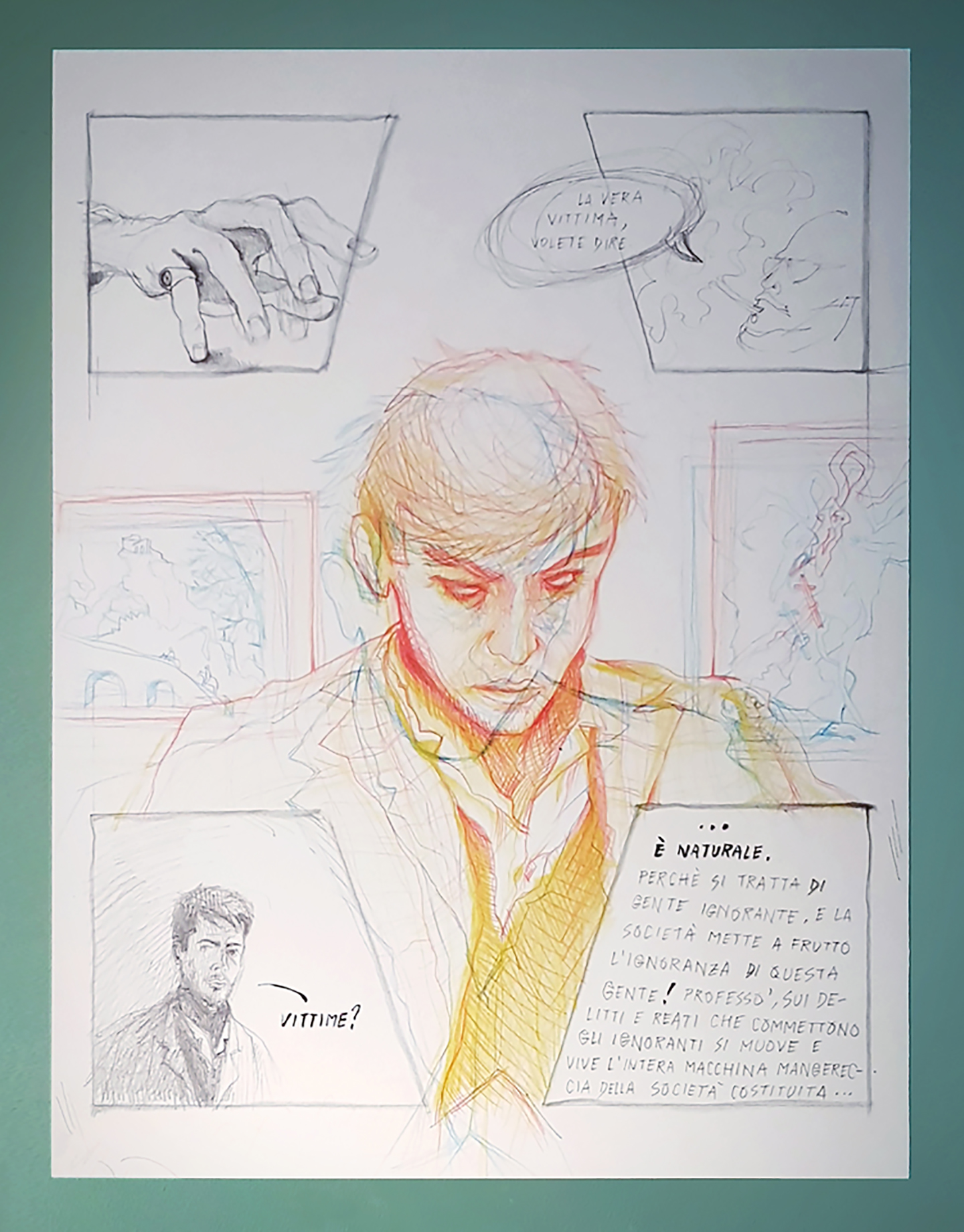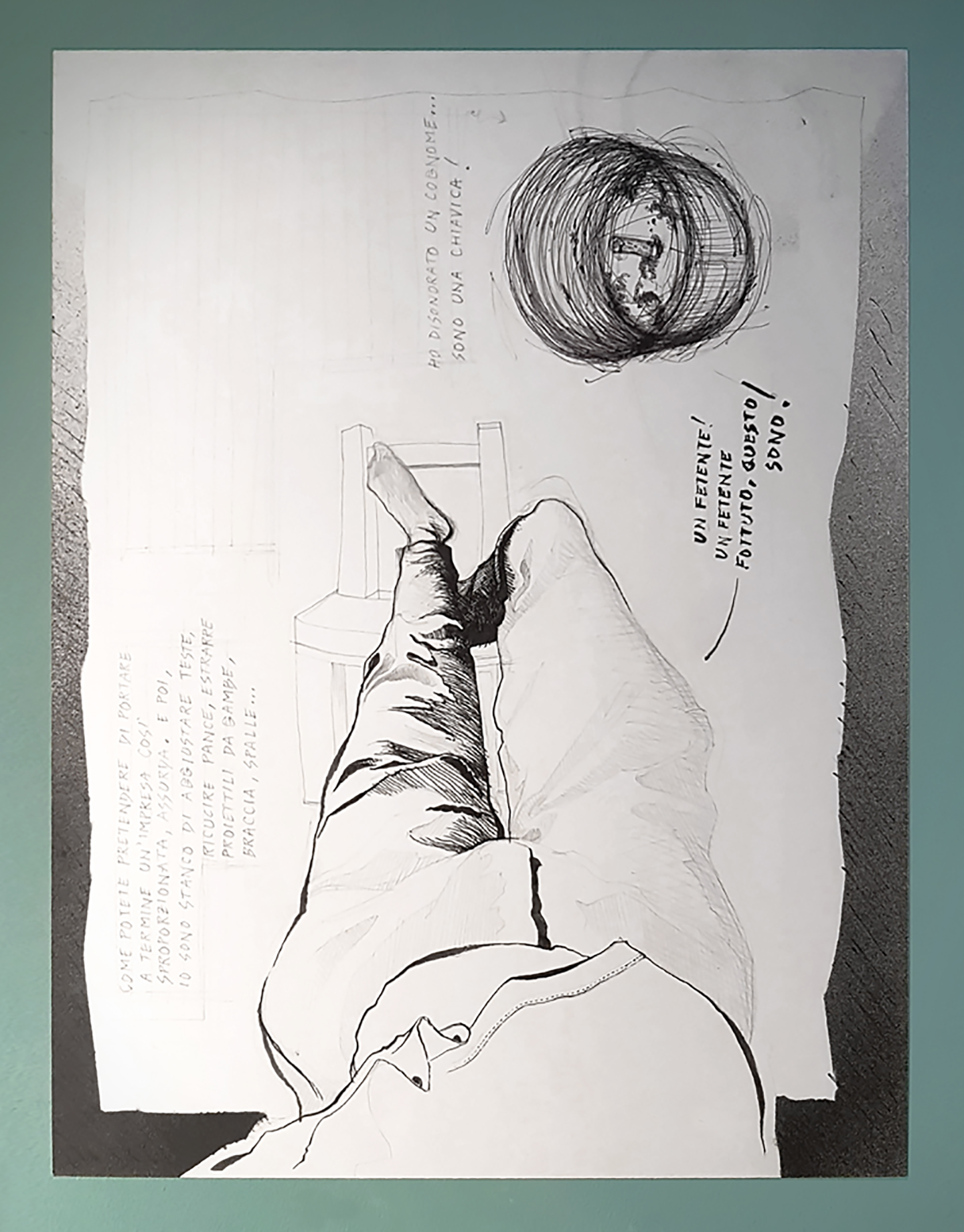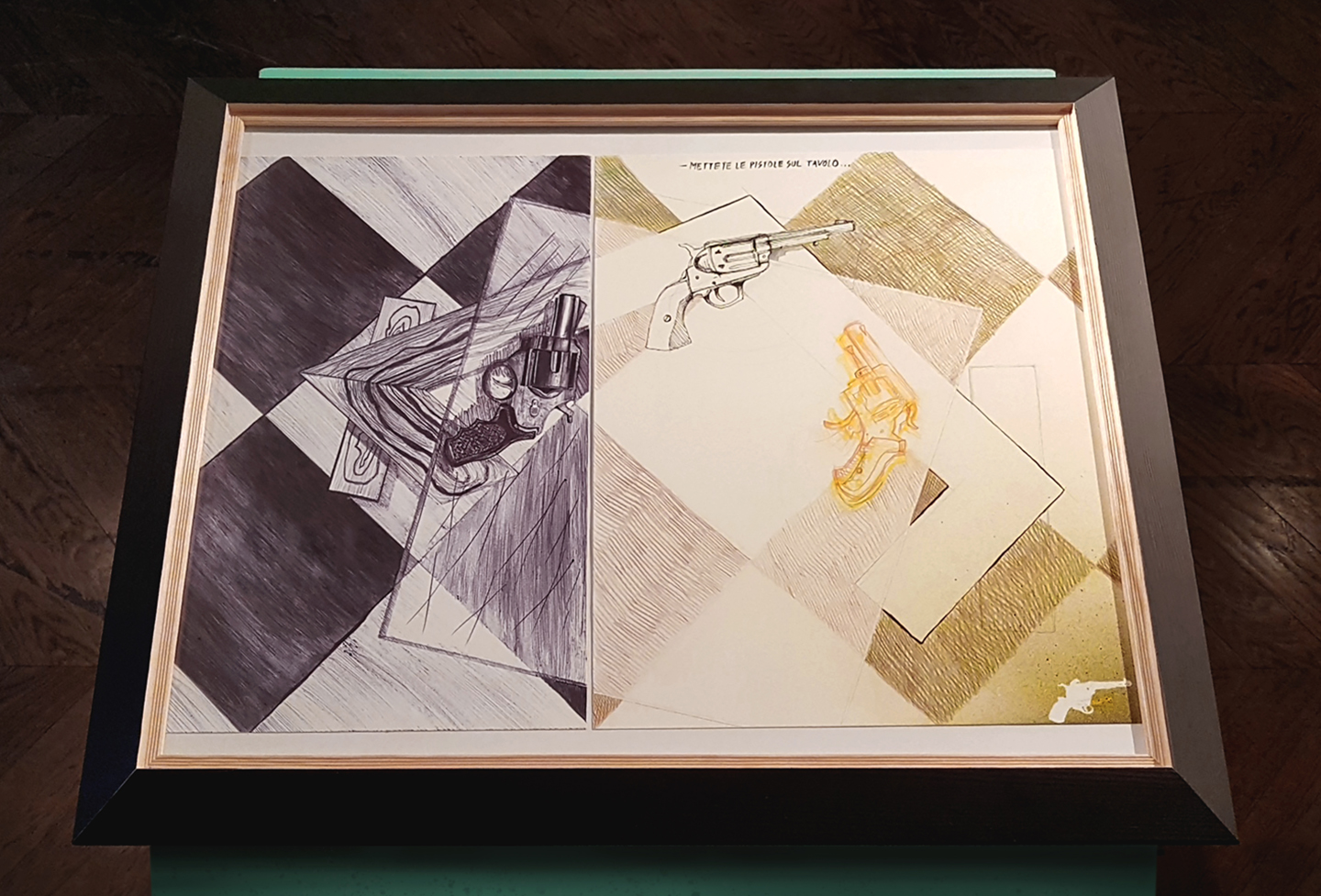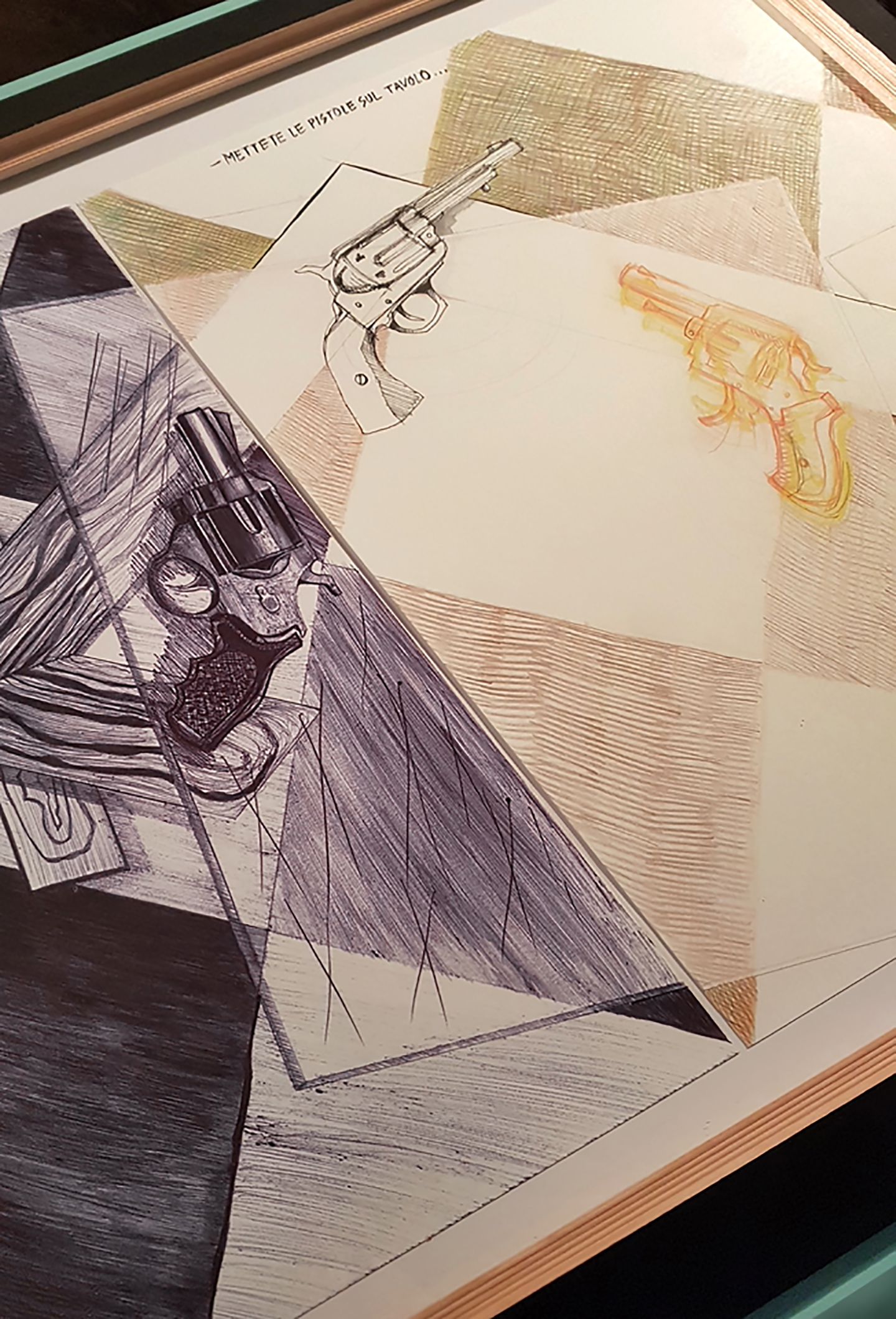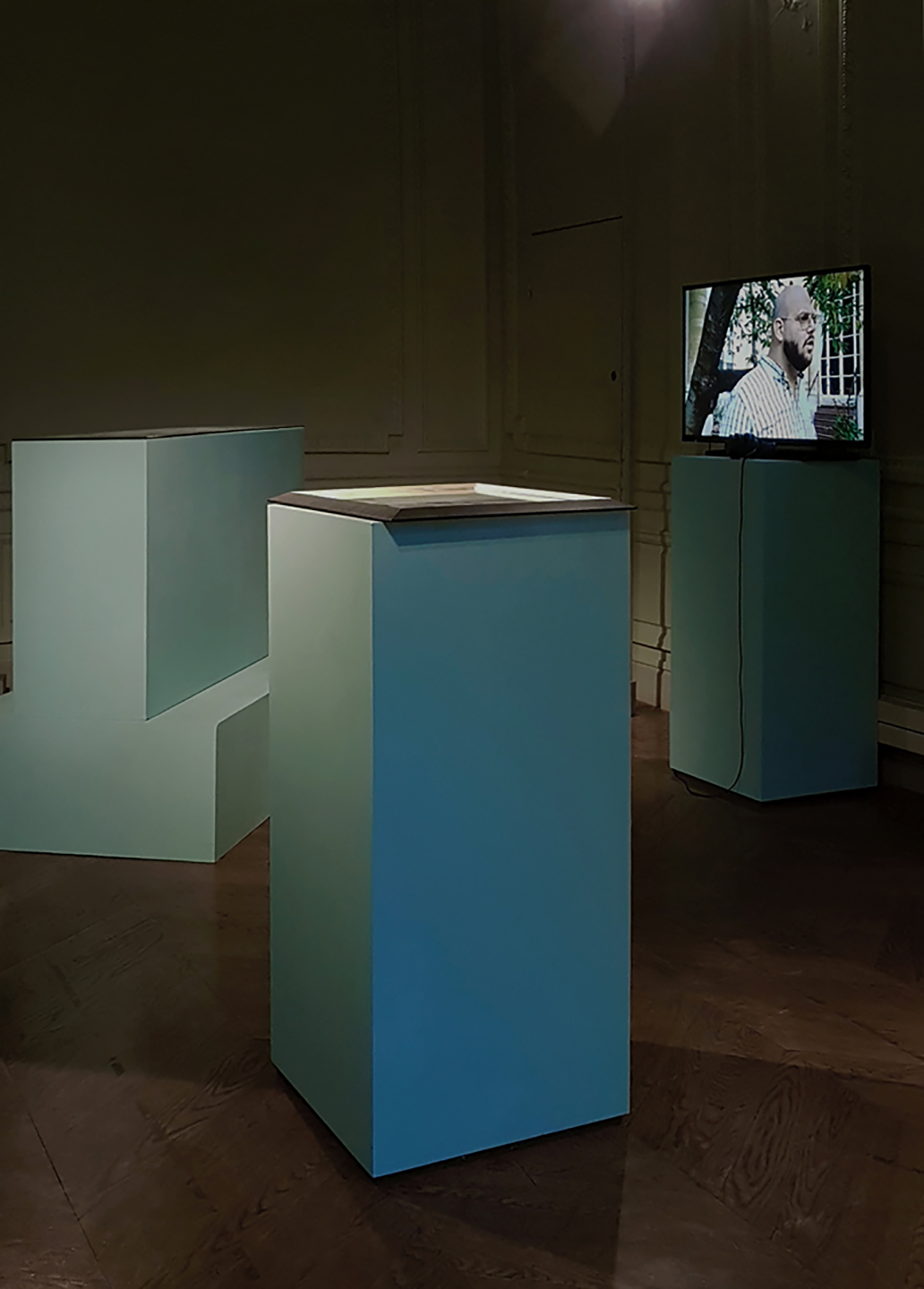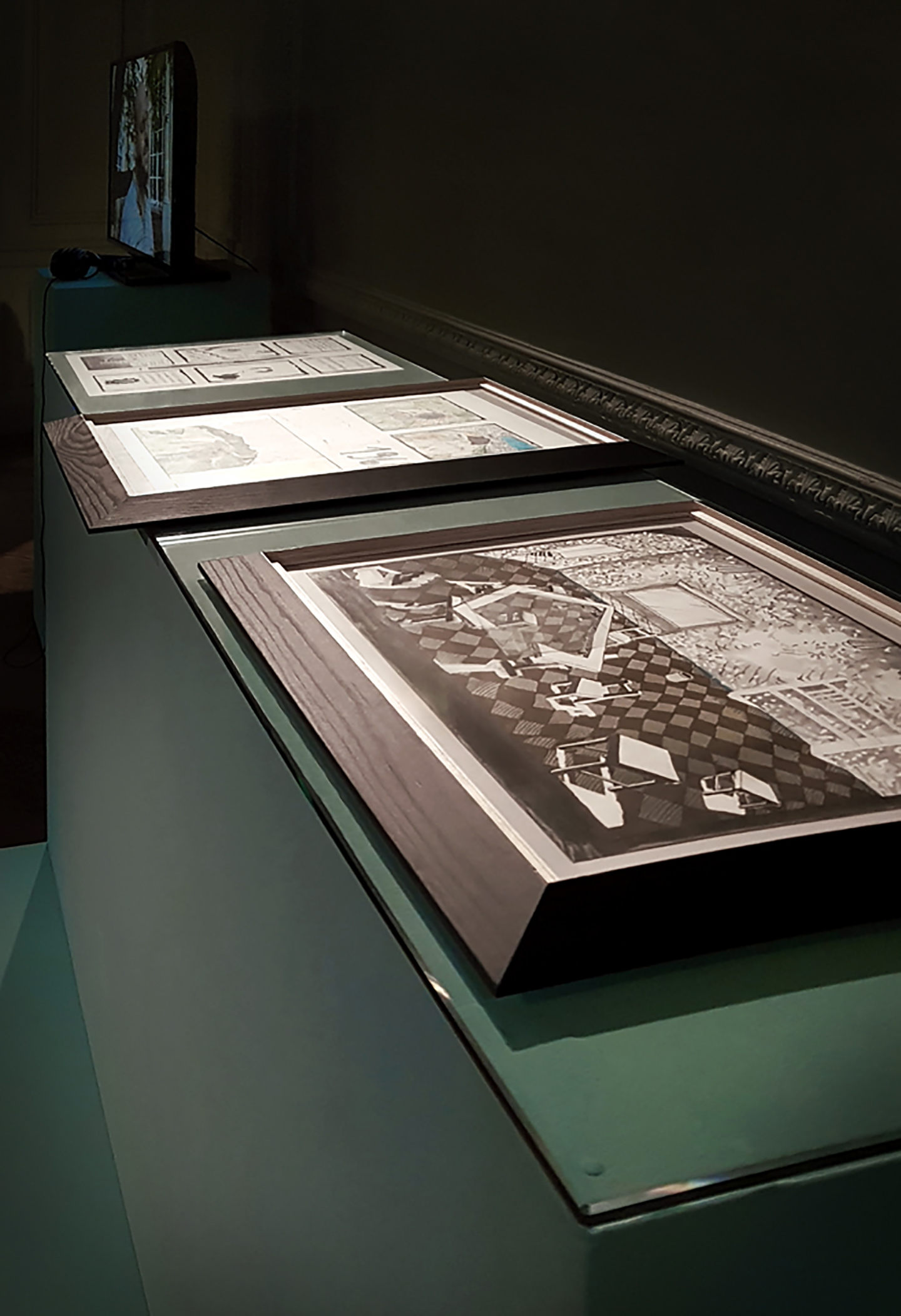 For the in-residence project at IIC – Italian Cultural Institute of Paris, Marco Pio Mucci and Matteo Pomati decided to turn the original theatre play "Il Sindaco del Rione Sanità" ("The Mayor of Rione Sanità") into a series of drawings.
Conceived as a two-person show, the exhibition displays a preliminary research in the form of 16 comic strips and a short video. The drawings are the starting point of a larger collection which will become a complete graphic novel. Similarly, the video is picked from documentary footage entirely set and shot by the two artists during the days of their stay in Paris.
The result of the collaboration between the two artists aims more at highlighting the asymmetries between their styles rather than attenuating or standardizing them: a distinctive and specific feature of Sgomento, unorthodox editorial project founded by the two in 2017.
The comedy, divided into three acts and integrated in the collection "Cantata dei giorni dispari", is also an uneasy dilemma around the thresholds between legality and illegality, a matter constantly and subtlety debated between the two main characters: "Il Sindaco" (the Mayor, whose role is 'played' and reinterpreted by Mucci), and "Ò Professore" ("The Professor", 'played' and reinterpreted by Pomati).
Special thanks to the De Filippo Foundation for its generous support and collaboration, and to the Italian Cultural Institute in Paris for its welcome and assistance in production.
at IIC – Italian Cultural Institute, Paris
until 16 November 2019