CONVERSATIONS
Image Is an Orphan: Shahryar Nashat
Close
1
2
3
4
5
6
7
8
9
10
11
12
13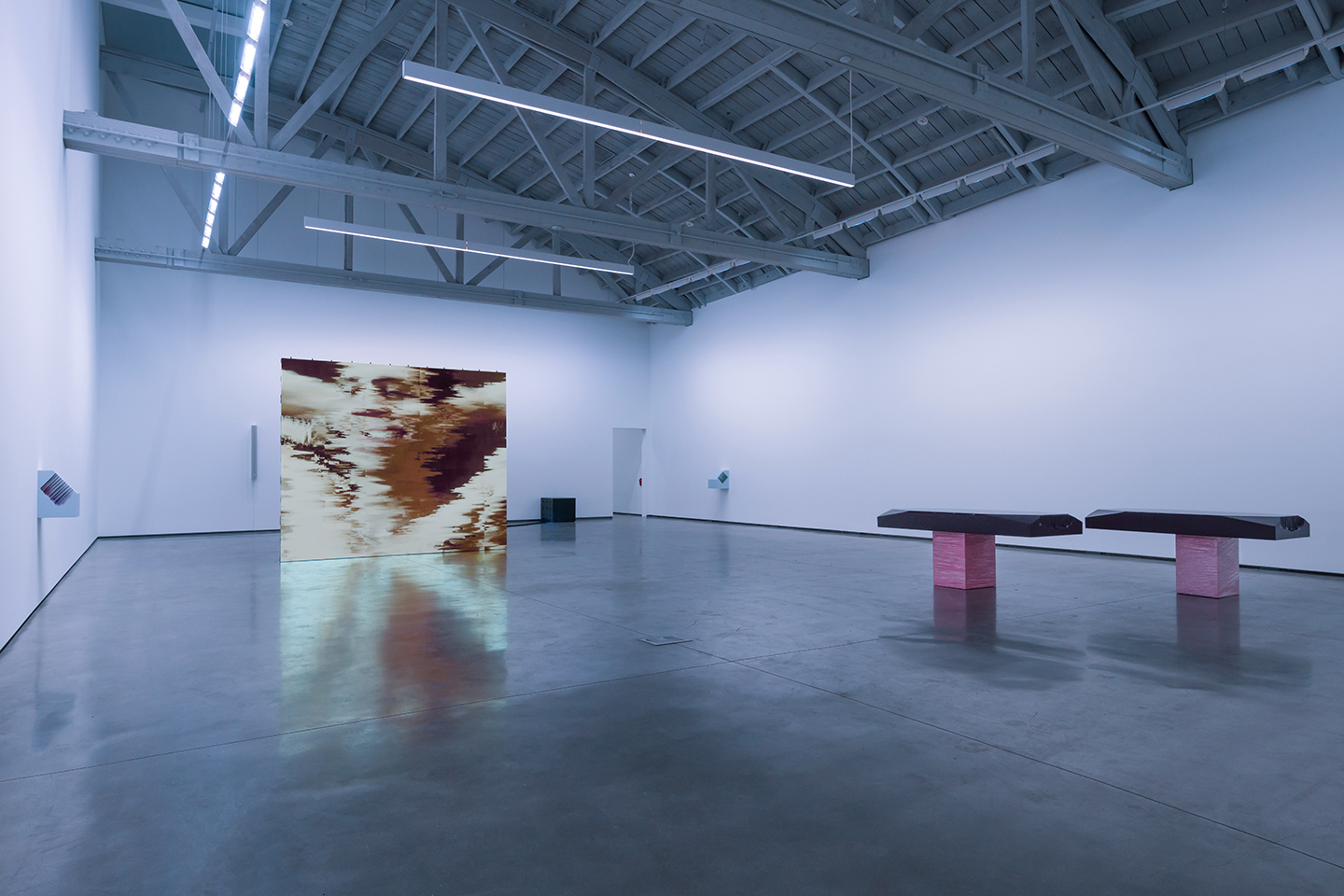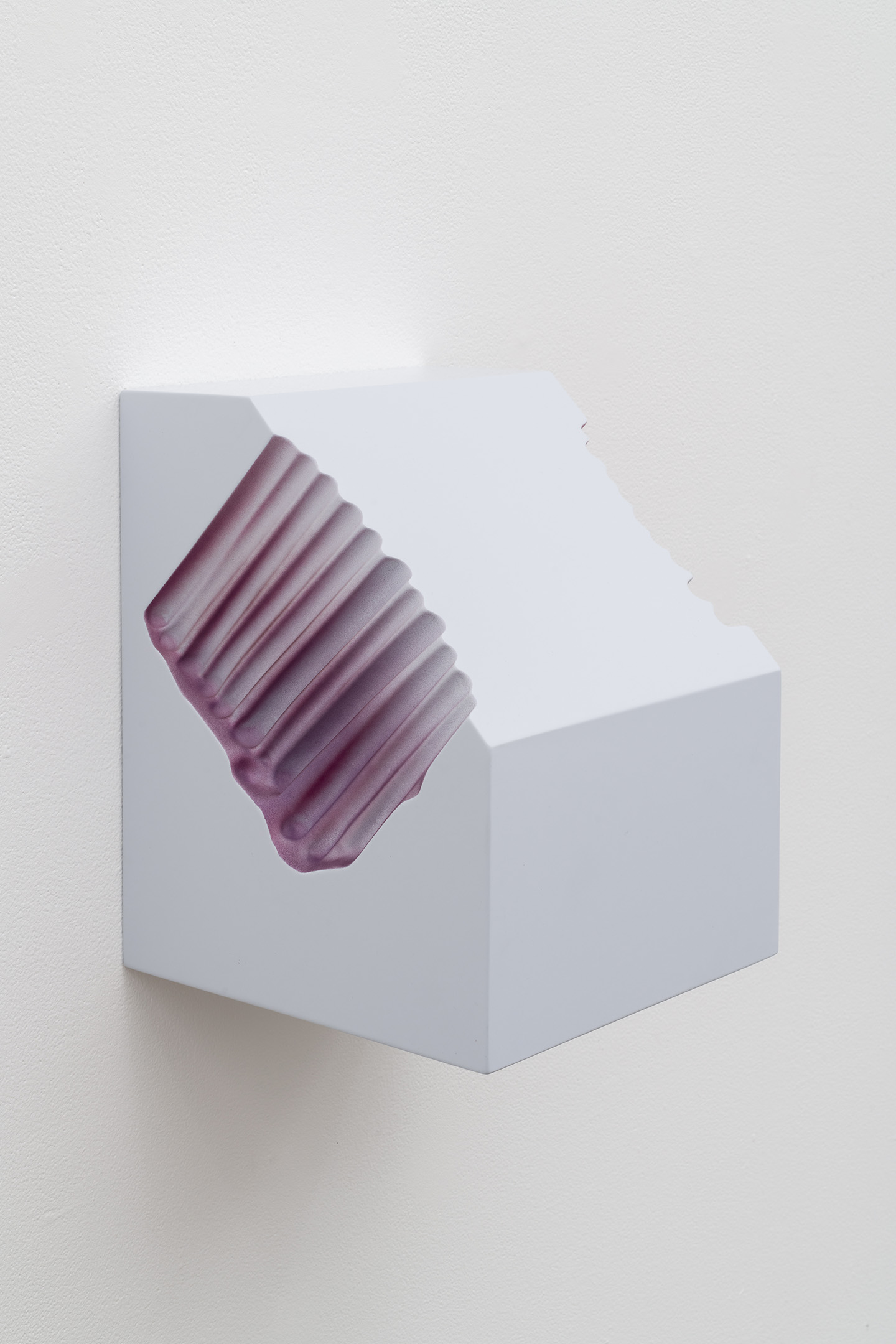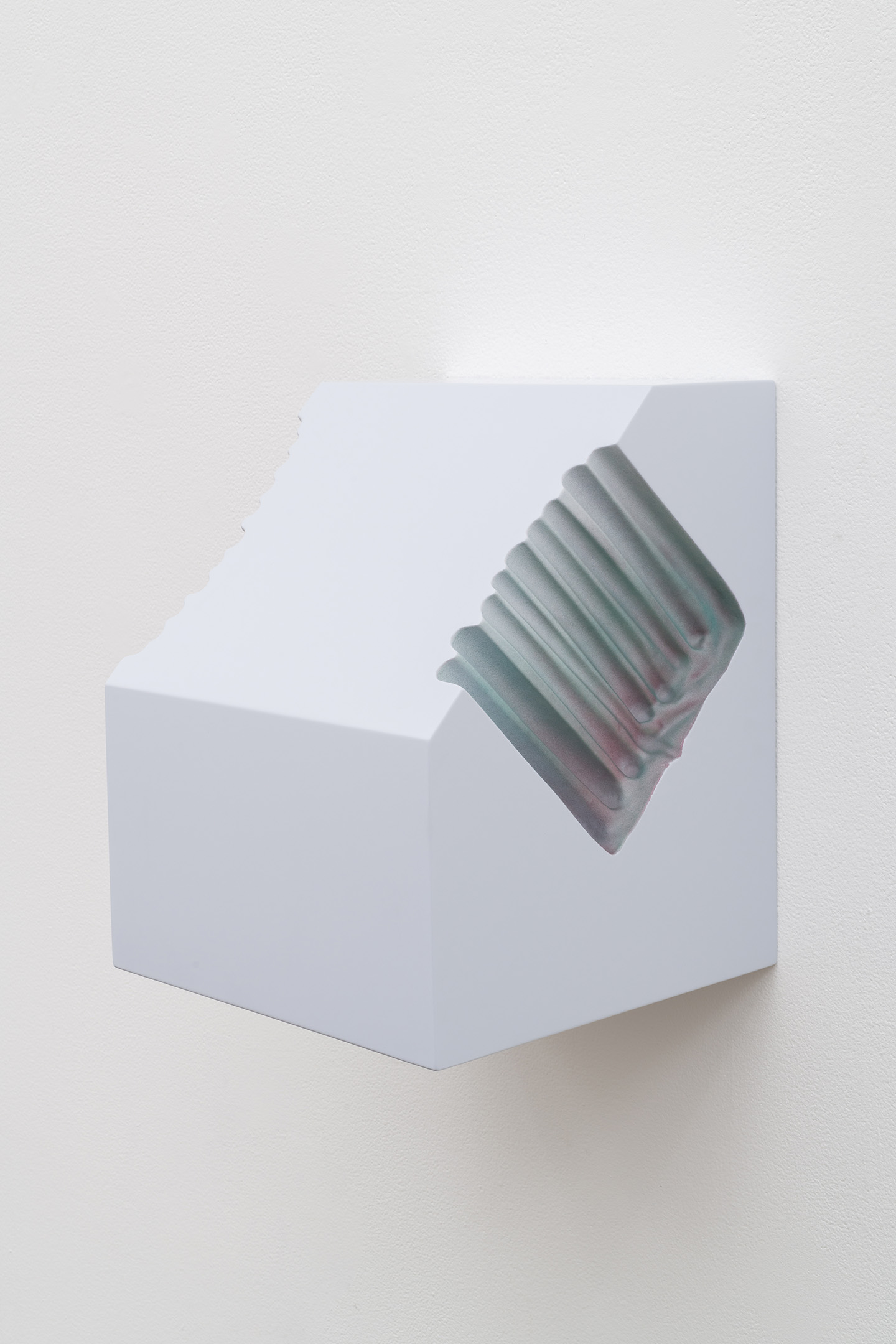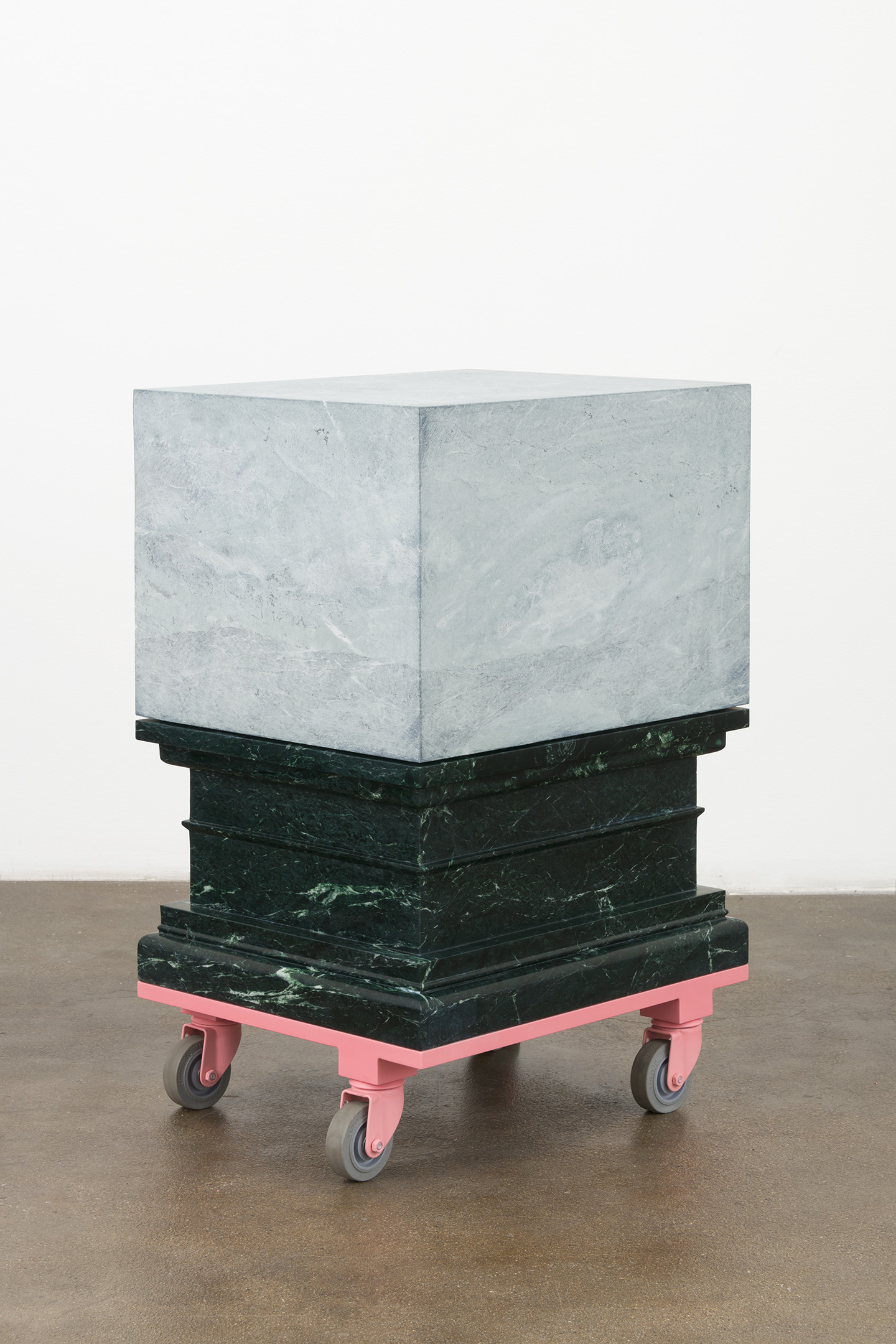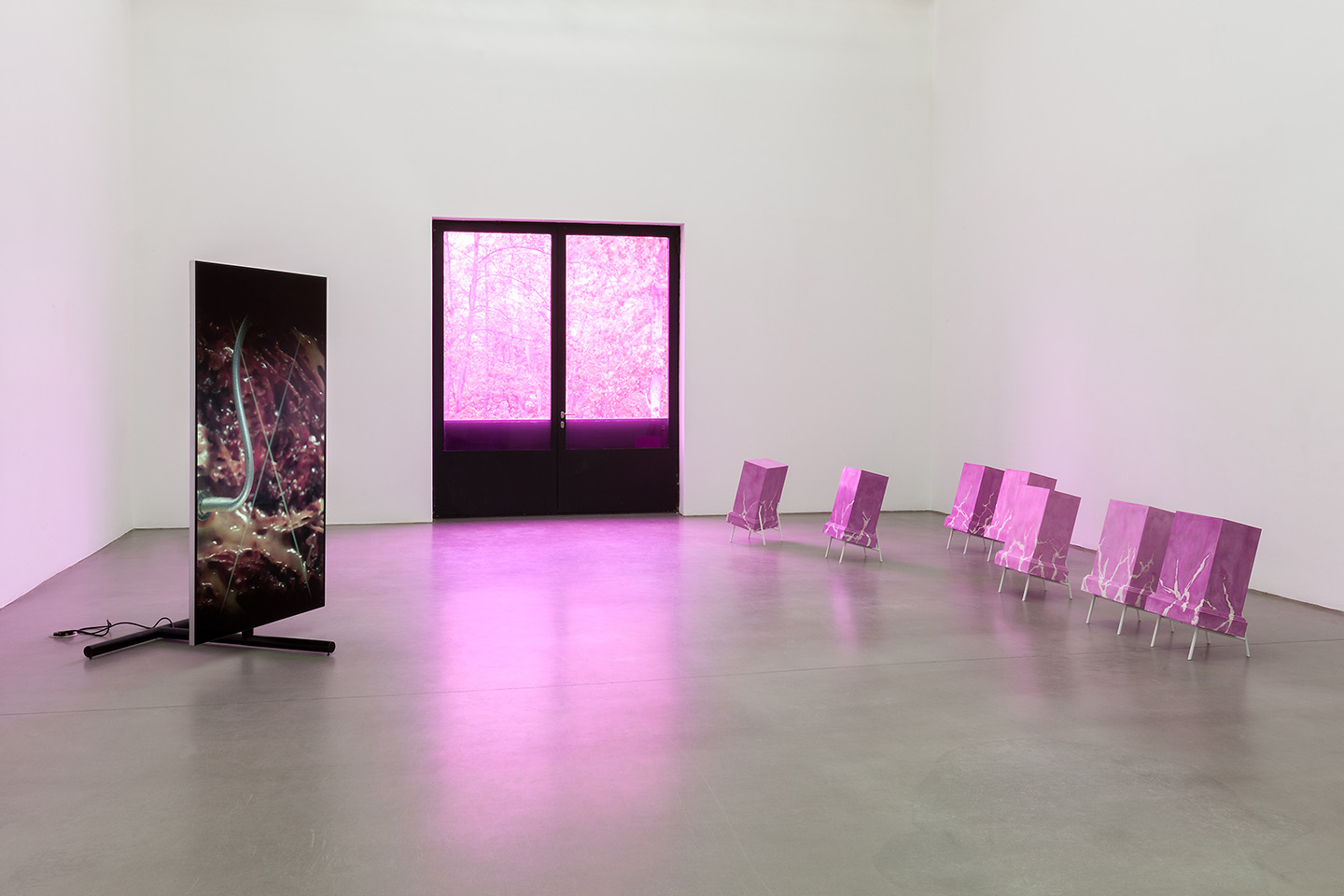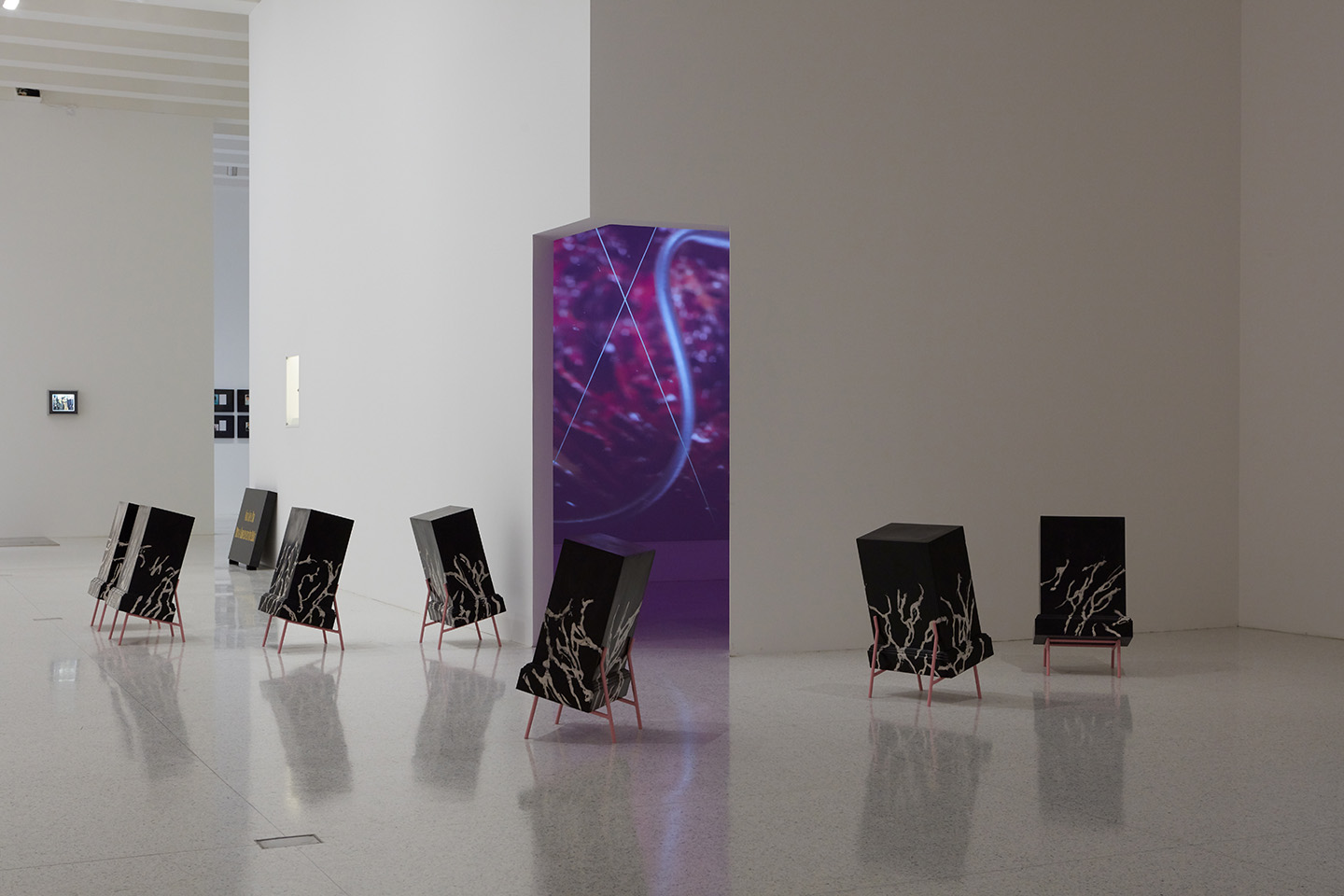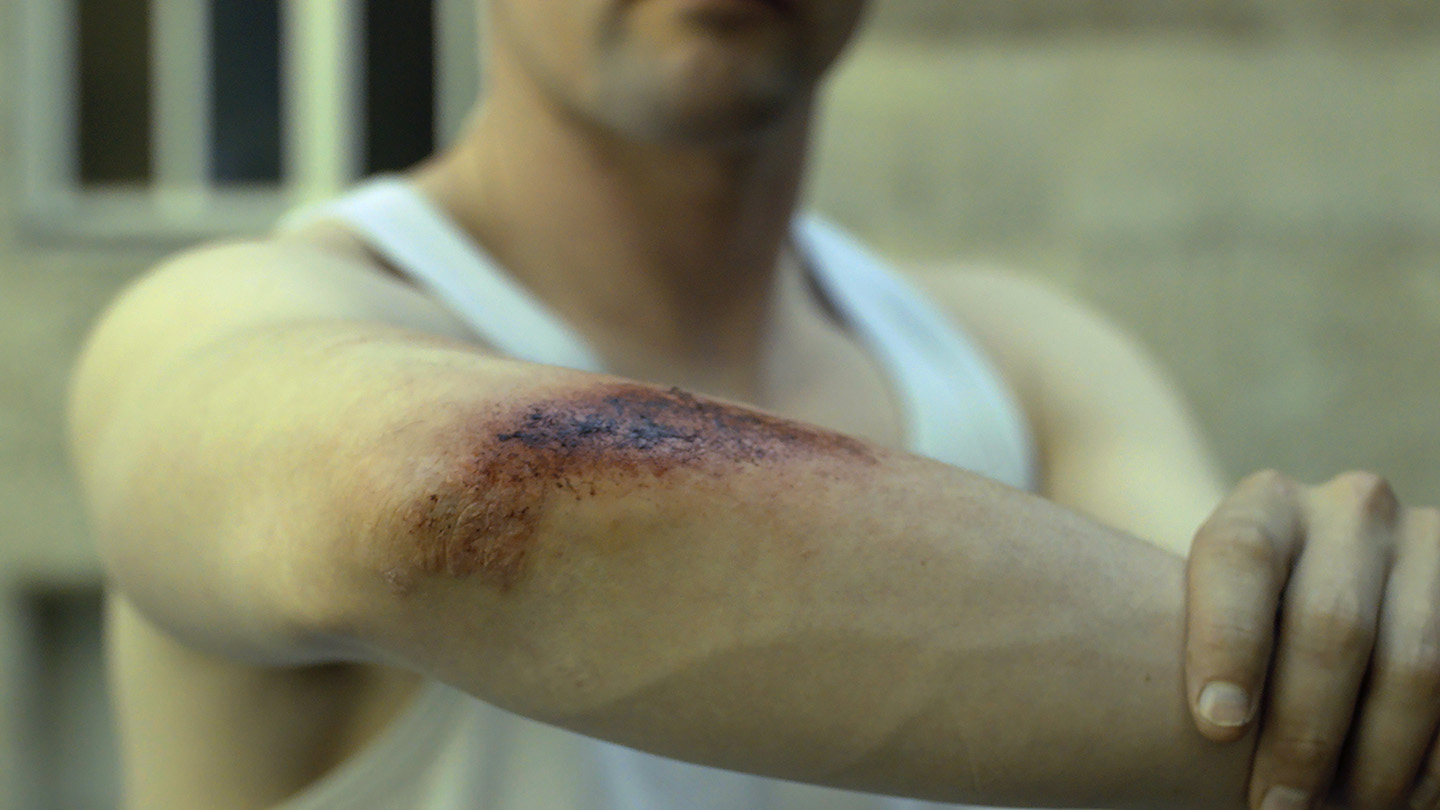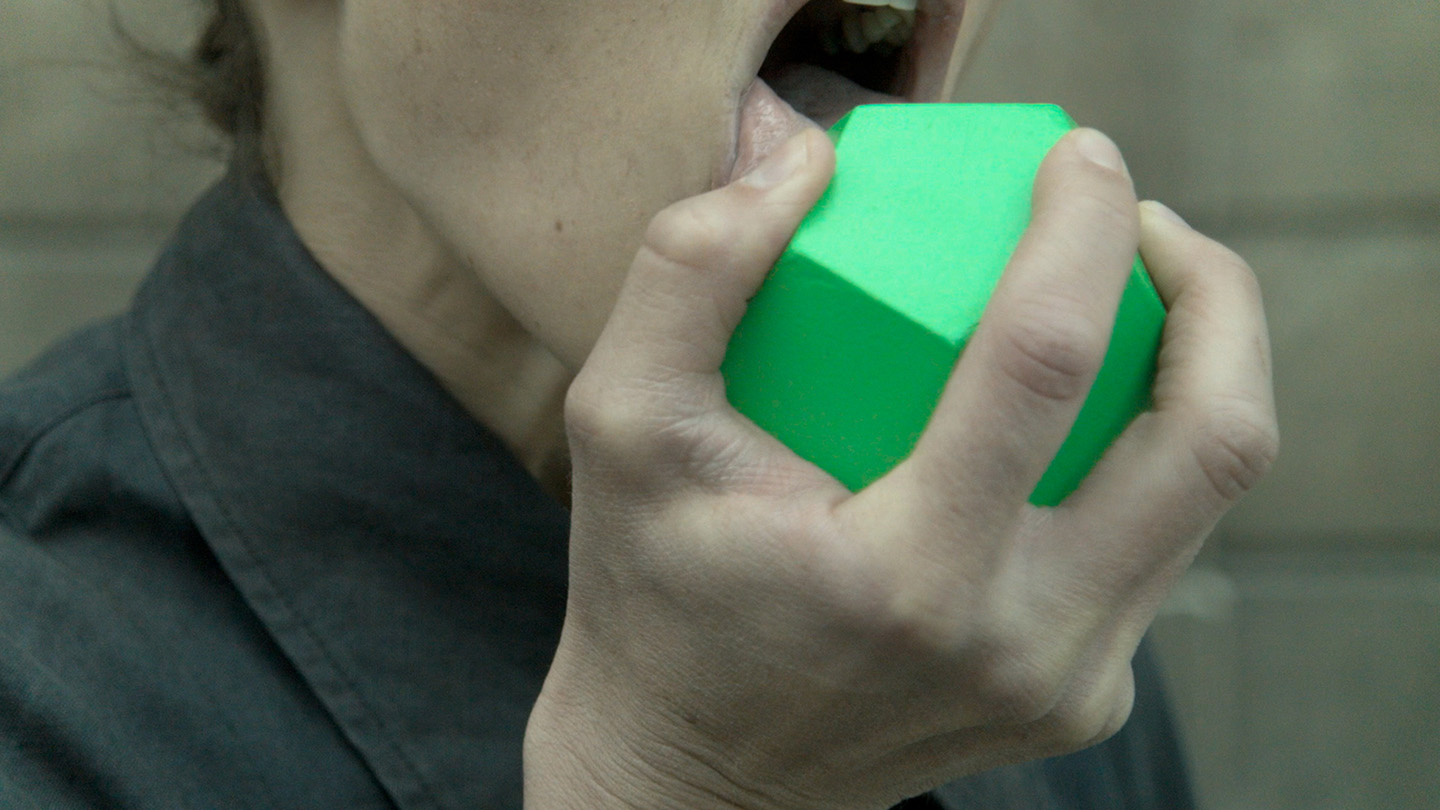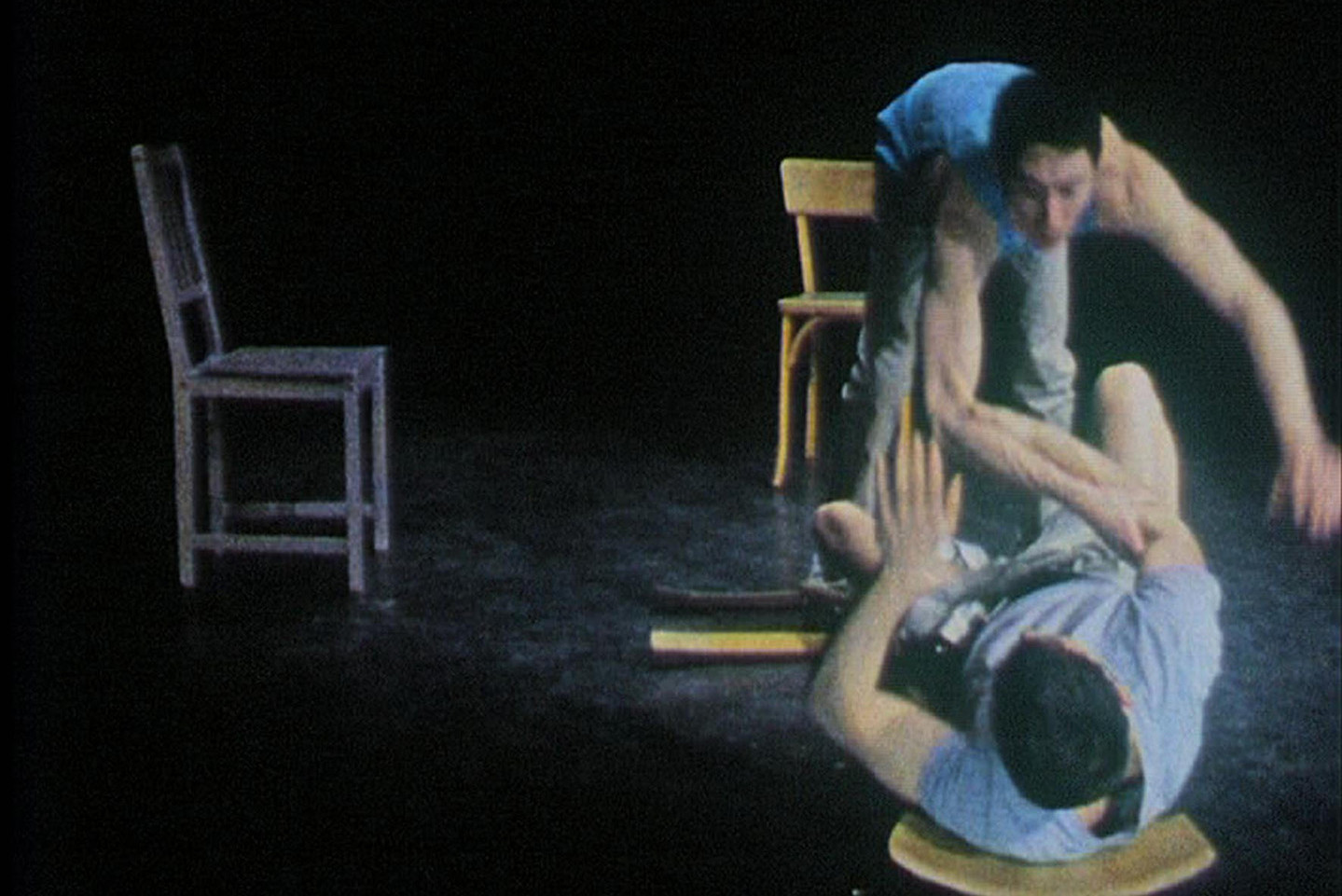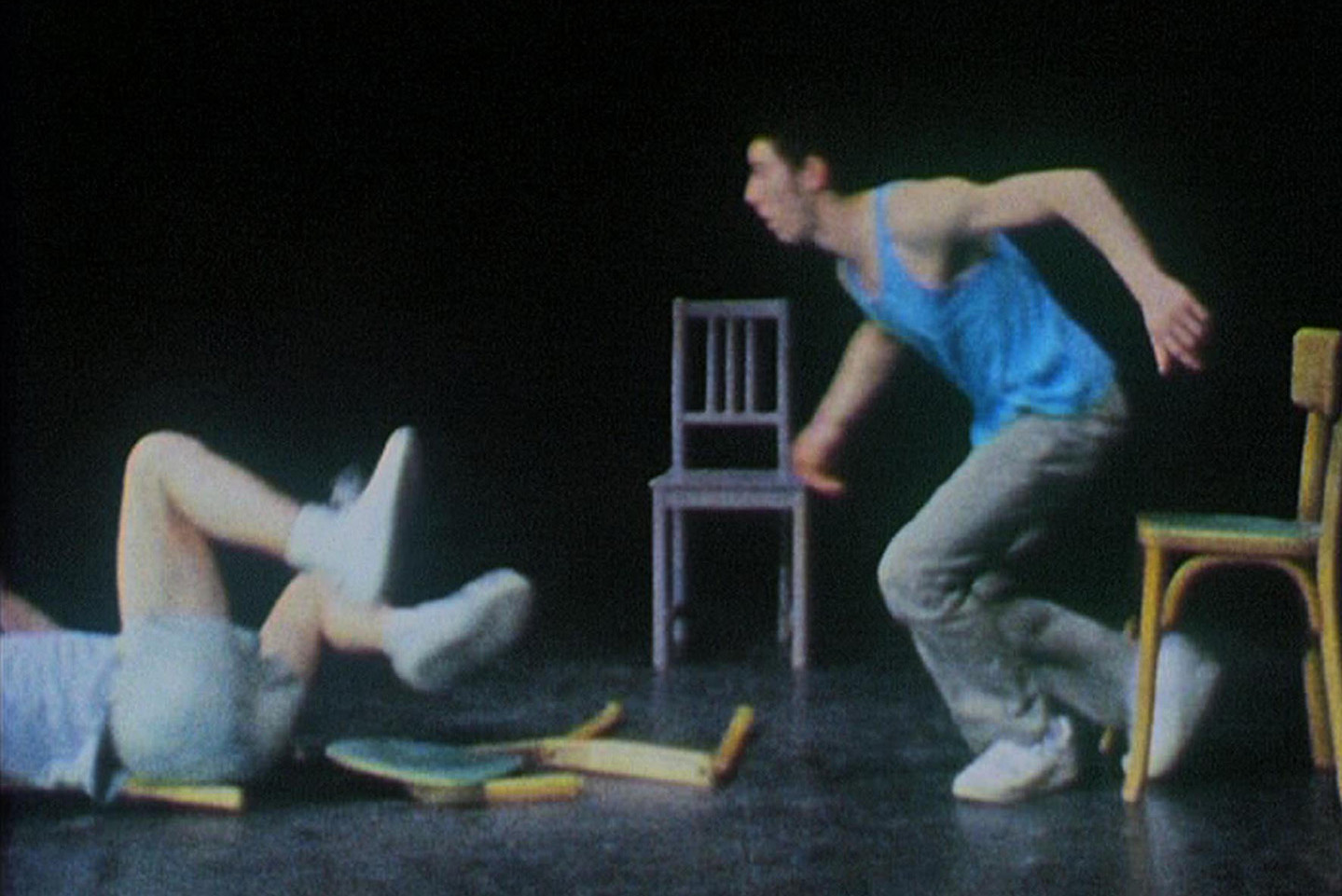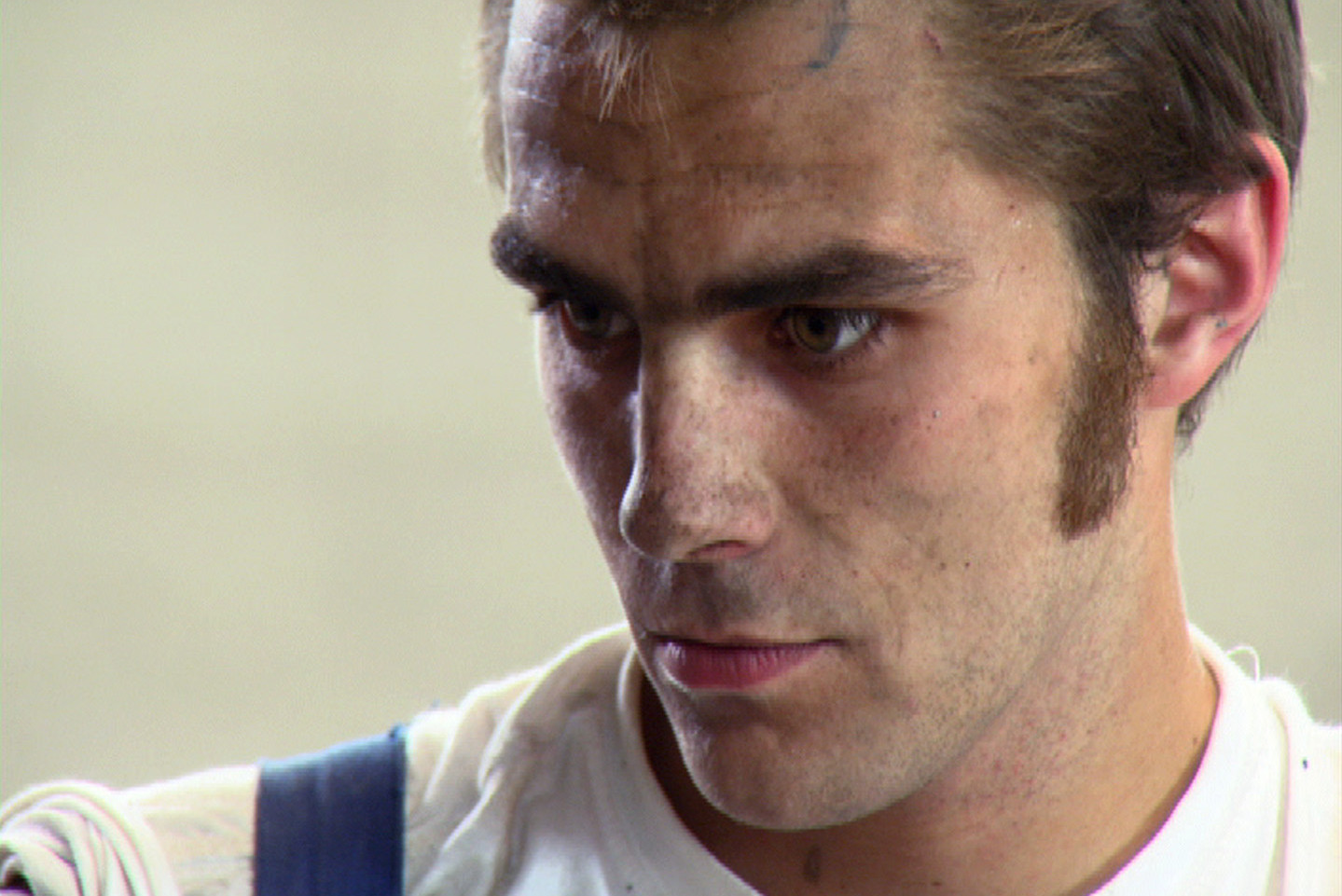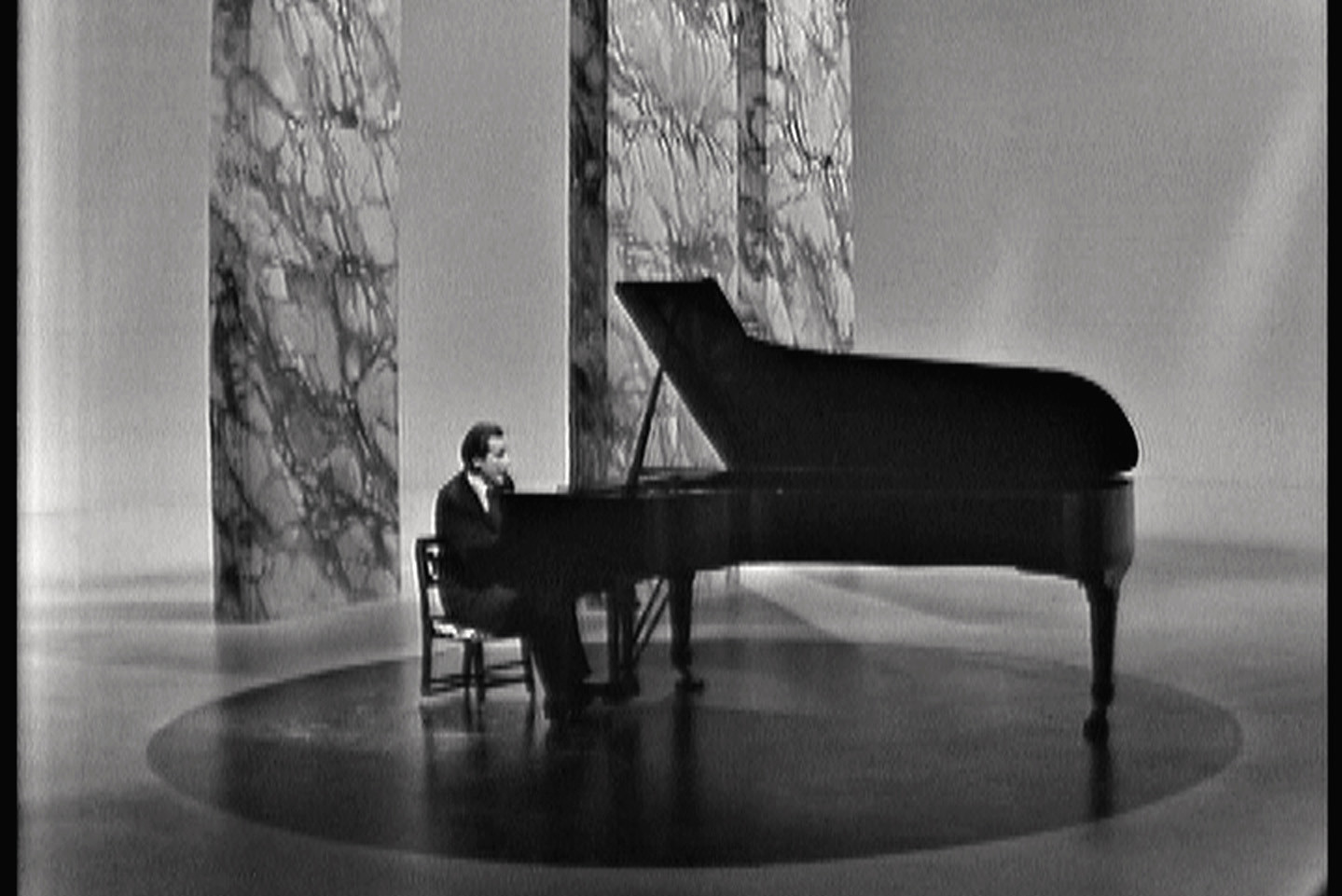 In this conversation, Shahryar Nashat talks about Image Is an Orphan, his latest show at David Kordansky Gallery in Los Angeles, the background to the video that titles the exhibition and his interest in pedestals. Nashat's investigation into the body considers fragility and vulnerability, absence, projection and desire, choreographing and staging, taking into account the material quality of the image and its social existence.
Mousse: Image Is an Orphan, on view at David Kordansky Gallery in Los Angeles, features the debut of a new series of wall-based sculptures, as well as a major video installation that first appeared in your 2017 solo exhibition at Kunsthalle Basel. How do you conceptualize the relationship between the two shows?
Shahryar Nashat: They are fraternal twins, in that they have very similar DNA but different personalities.
M: Can you open up about the genealogy of the video that gives the show its title?
SN: I like to think that images die as much as bodies do, and that they have an origin and filiation. And that a way of negotiating their materiality is through their low or high resolution, their compression level, or the glitches that they produce every now and again. In the video there is this conversation between the flesh of the body that is made of "water and cells" and the flesh of the image that is made of "zeroes and ones." Three lines—"How will I die," "Who will carry me," and "Who will feel my aftereffects"—are repeated throughout the work to accompany this procession of images, where the body is in turn brutally absent or brutally present. Image Is an Orphan is different from the rest of my work in that, with the exception of one sequence, there is no footage of bodies that I shot myself. All the body imagery is found footage, and it all comes from two Instagram accounts that I've been obsessed with in recent years, @hazards and @allfails, which both feature accidental pratfalls. I was looking at these feeds all the time and trying to articulate why I was so into them. What struck me finally was the lack of agency that the depicted people have over their bodies, whether they succumb to gravity, fall inadvertently, are punched in the face, or are startled with fear. I've ever only put people in front of the camera who are pictured for what their bodies can do in real life, where they use muscle memory: a worker pouring concrete, an art preparator moving a sculpture, or simply my friend Delphine, who is a dancer, tying her shoelaces. Also, what is common to most hazards is that the accident doesn't only concern the subject, it also concerns the camera, which assumes the role of a surprised witness, and produces an interesting image by complicating its relationship to the subject.
M: But falling, or losing control of the body, happens in some videos you've shot.
SN: But it's always staged, fabricated for the camera. You might be thinking of my video Modern Body Comedy (2006), where one guy sits on a chair and the chair breaks down. But it was a choreographed stunt, with everything staged. Similarly, in Hustle in Hand, which I produced for the Berlin Biennale in 2014, you see bruises and wounds on elbows and knees, but they're all special-effects makeup.
M: What relationship do you perceive between frailty, vulnerable bodies, and abstract geometrical forms, all of which feature prominently in your work?
SN: I want the picture of a bloody wound on a knee to feel as impenetrable as a block of stone, or a marble sculpture to feel as porous as skin. Showing a bruise or an open wound goes beyond the cosmetic and activates the agency of the body because it shows its vulnerability. And when a body has agency, it becomes political.
M: Mother on Wheels (2016–18) seems to tackle a long-running interest in pedestals in your practice.
SN: The work is kind of the culmination of my interest in the pedestal, which started in 2009 when I visited the Frick collection in New York. The Frick has these lovely small-scale Renaissance sculptures depicting mythological figures, and at times, the pedestal is almost bigger than the object. I photographed the plinths, thinking to myself: "Ah, it's interesting, the support is stealing the show." Back in Berlin, I redesigned them so that the base would be mirrored atop, but downscaled. The works were like Siamese twins, attached at the middle, and it was my way of saying, "Okay, pedestal, you don't need to support art anymore. You can take a break and look after yourself for a change. After all this time of subordination, you've earned your freedom." I continued the narrative with Chômage Technique (2016), which I showed at Portikus. The title comes from French and refers to when the workers of a factory are laid off temporarily because there is, say, a power outage, but they keep getting paid their salaries. These pink minions were sort of like that. They hung around the gallery, enjoying their newly found liberation. Morgan Fisher did this brilliant film called () (2003) where he liberated insert shots from their subordinate function of narrative enhancement. I was quite inspired by this simple gesture that shook up the hierarchy within a system—in Fisher's case, film editing, and in my case, museology.
M: The Broken English (2018) series, which is featured in the exhibition, are sculptures that seem to bear scars on their "bodies."
SN: I don't think of them as scars as much as bite marks or extractions. I started "revealing" exposed, fleshy parts on the sides of my sculptures in the Cold Horizontals (2017), and it continued to evolve with Broken English. With those, it's like as if I had long fingers that hugged that bulbous essential shape too hard and ripped its sides out.
M: Could you say a few words about the titles of your works?
SN: My boyfriend, Adam Linder, always talks about my wrong use of English in the titles I come up with. I like to think that the Broken English series, for example, does with the canon of minimal art what I do with English, another canon. Adding an imperfection or working against proper grammar is a kind of bastardization that interests me. It makes the works more diverse and therefore more relevant to me.
M: You come from Central Europe, which has rediscovered, rescued, and studied the classic canon of human representation, and you now live in Los Angeles, a place that arguably determines and promulgates the contemporary canon of the human body (via training culture, dietary systems, entertainment industry standards, and so forth). How has your thinking about the human body been shaped by all this, if it has?
SN: Stereotypes always prevail. But the Los Angeles I've gotten to know is a much more uncanny place, where the bodies you describe form only one layer of a very diverse population. Los Angeles has this thing where illusion and reality are so intertwined that if one day you come across an actor you've seen on-screen, you find yourself wondering whether that body you're looking at in real life in front of you is actually real.
at David Kordansky Gallery, Los Angeles
until 24 March 2018