CONVERSATIONS
"The Influencing Machine" at Galeria Nicodim, Bucharest
Close
1
2
3
4
5
6
7
8
9
10
11
12
13
14
15
16
17
18
19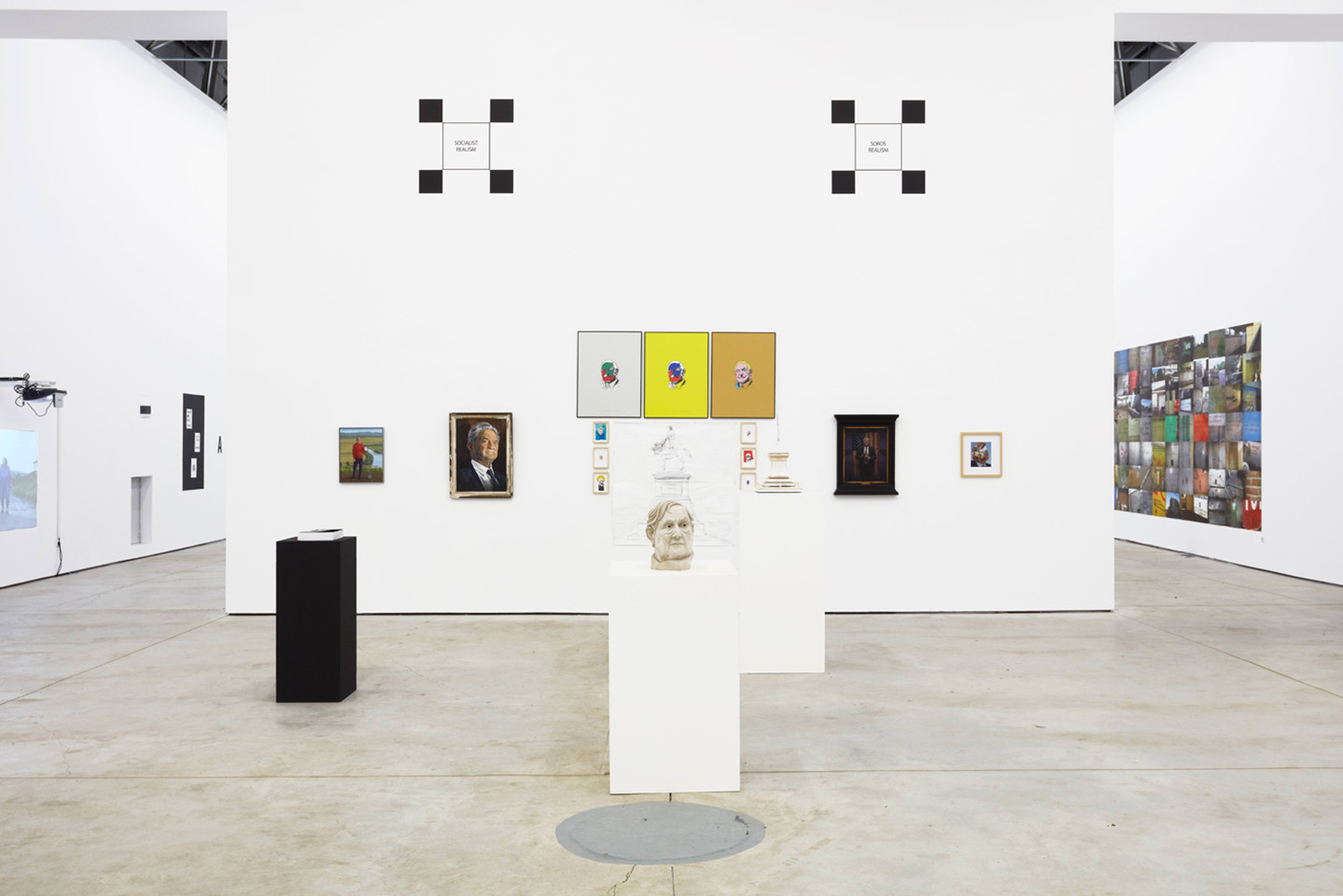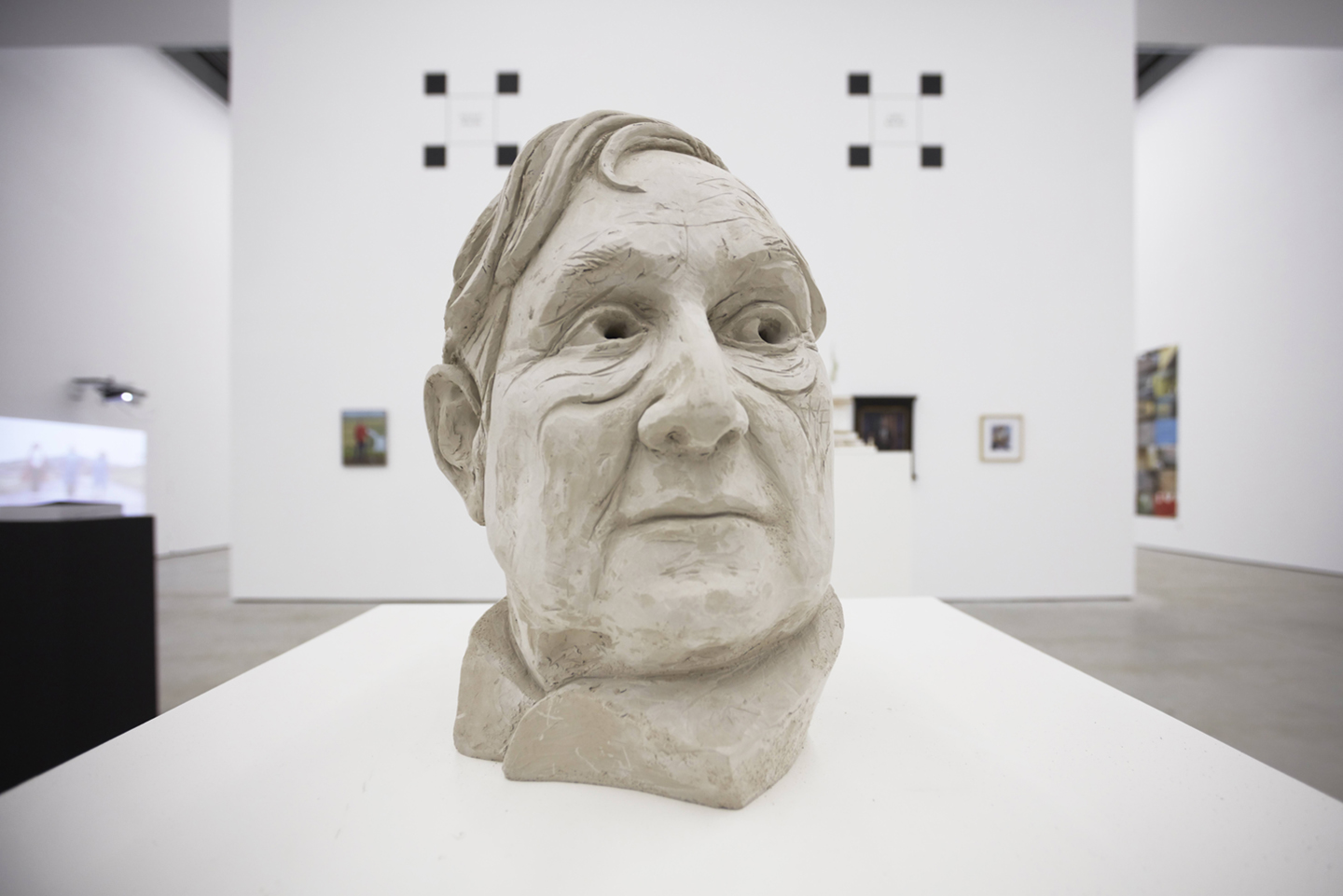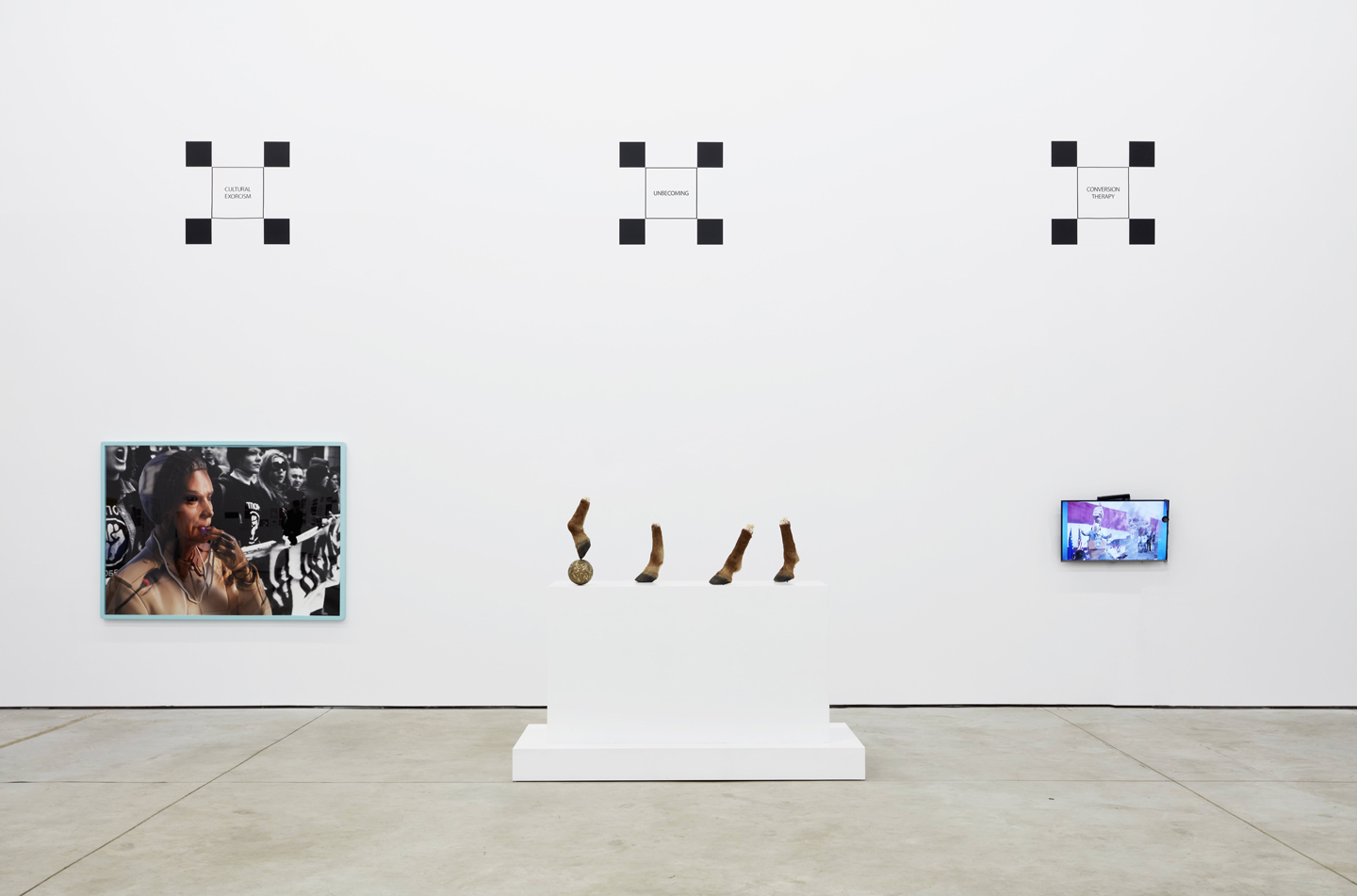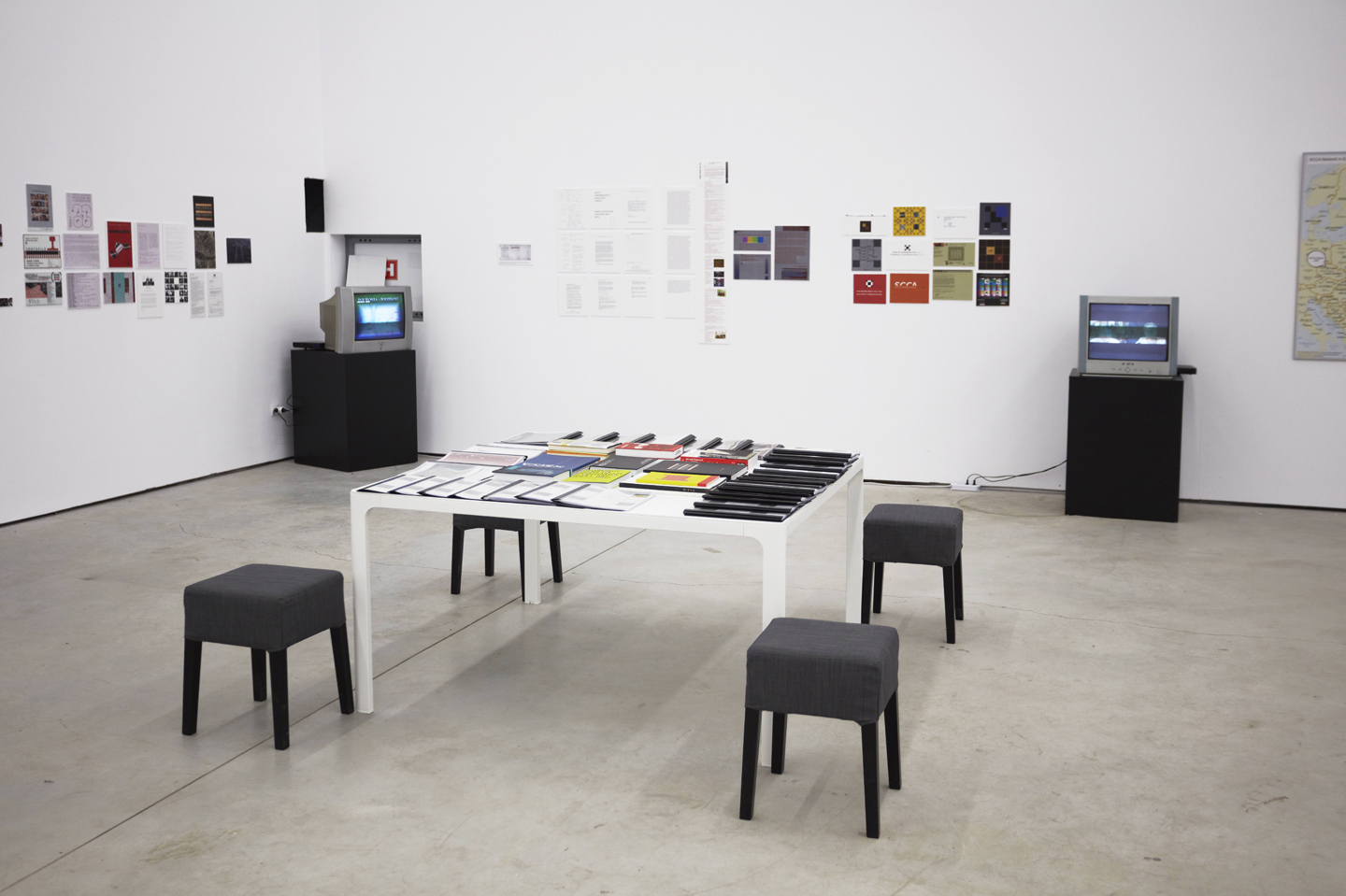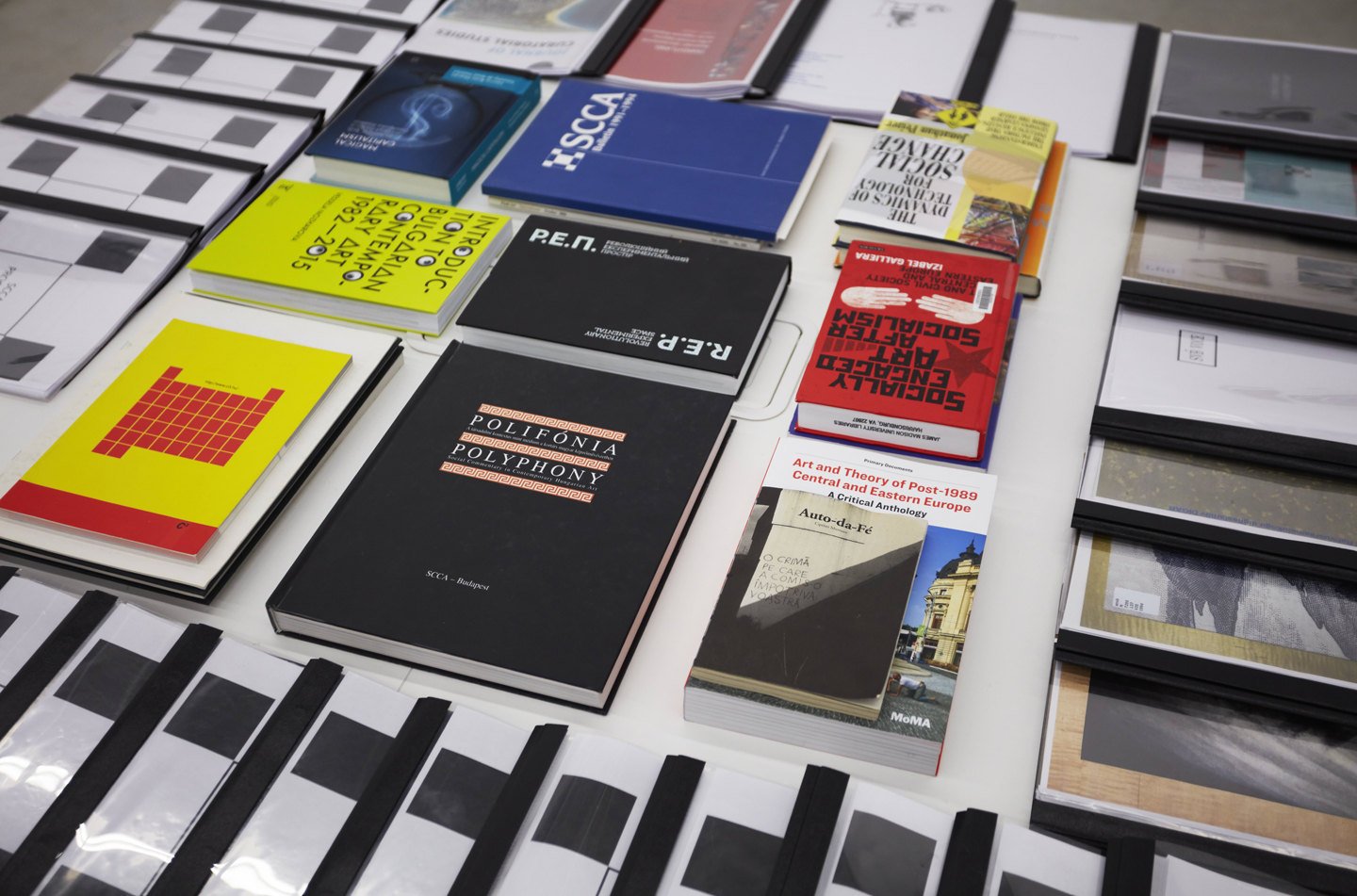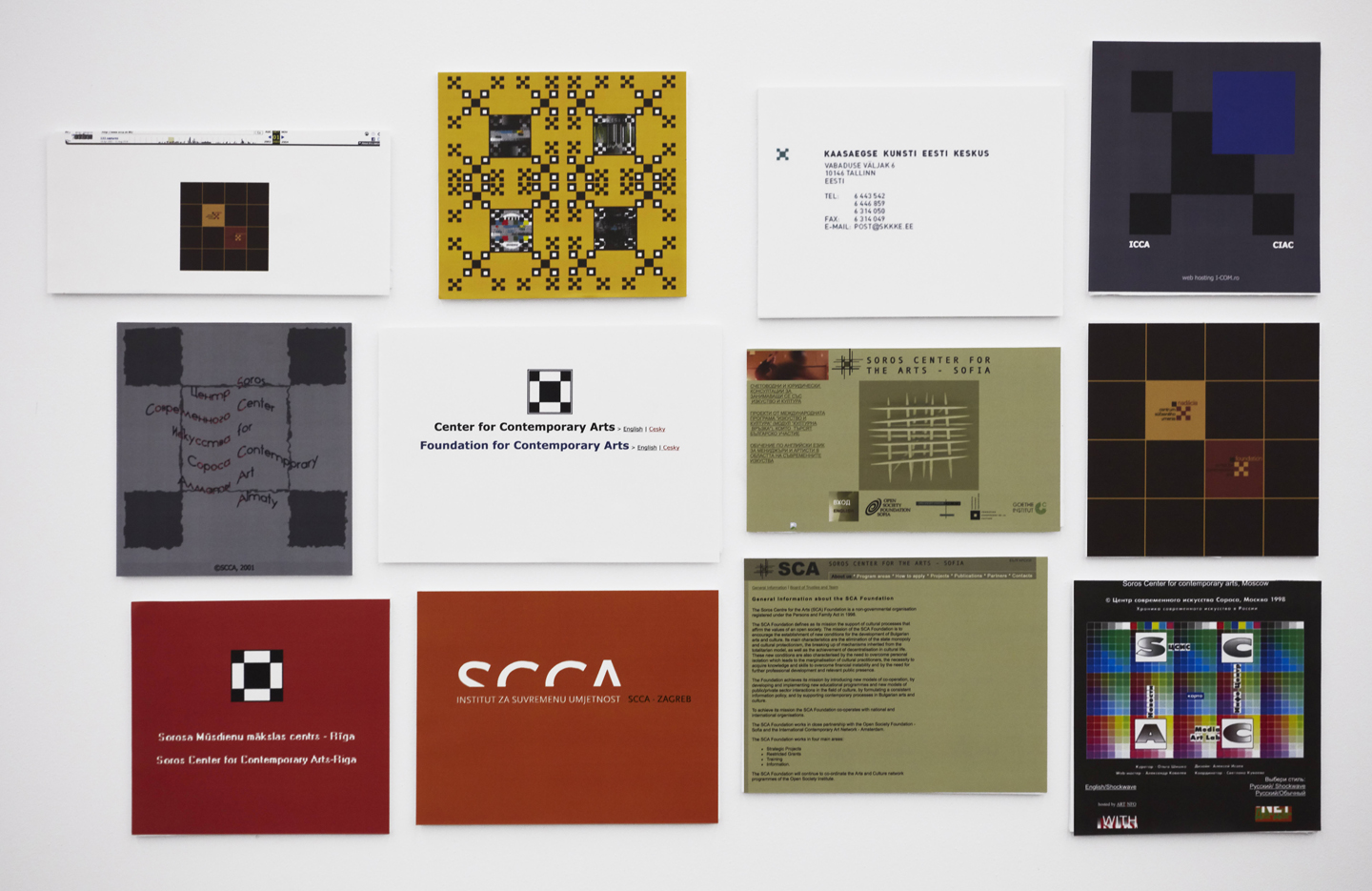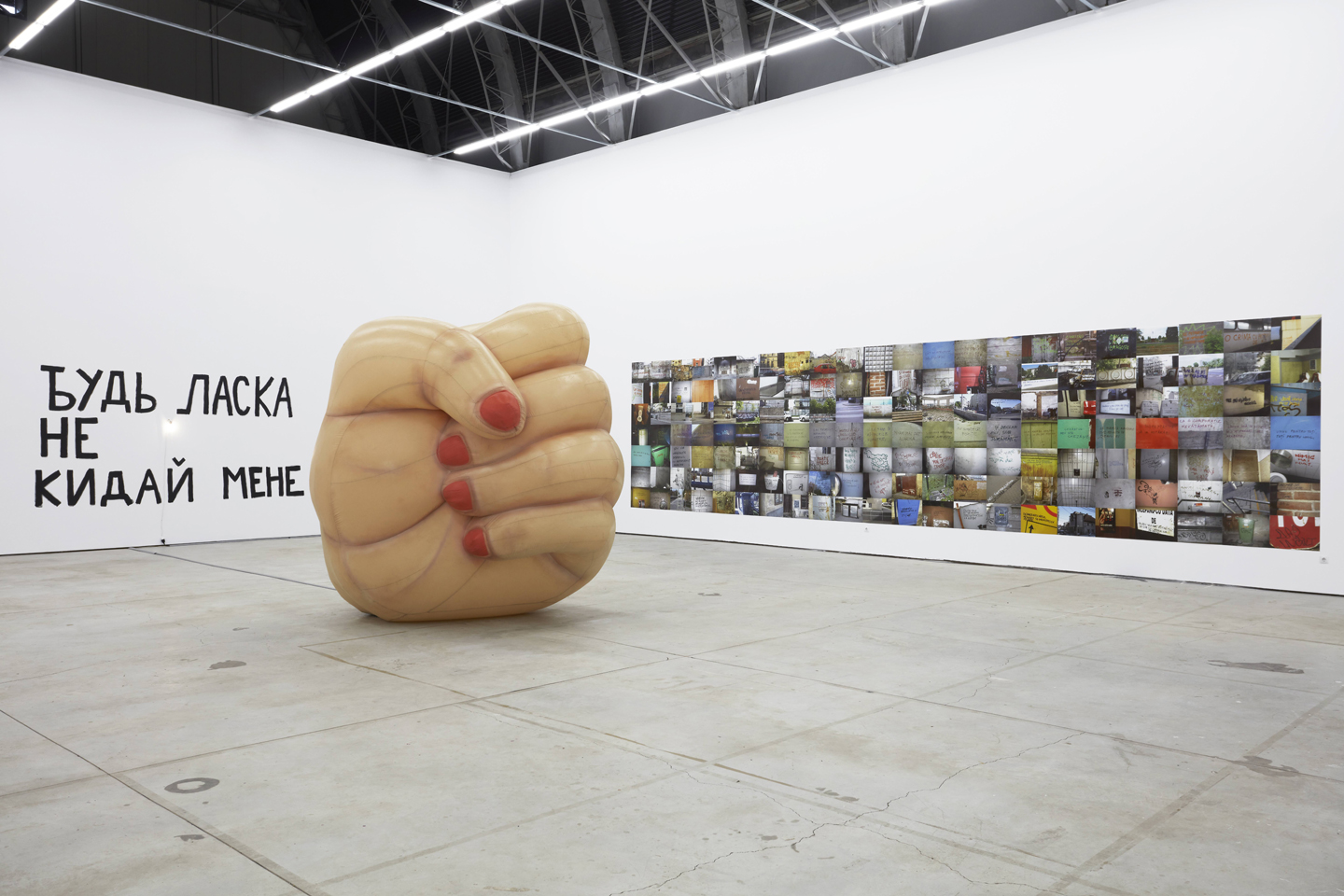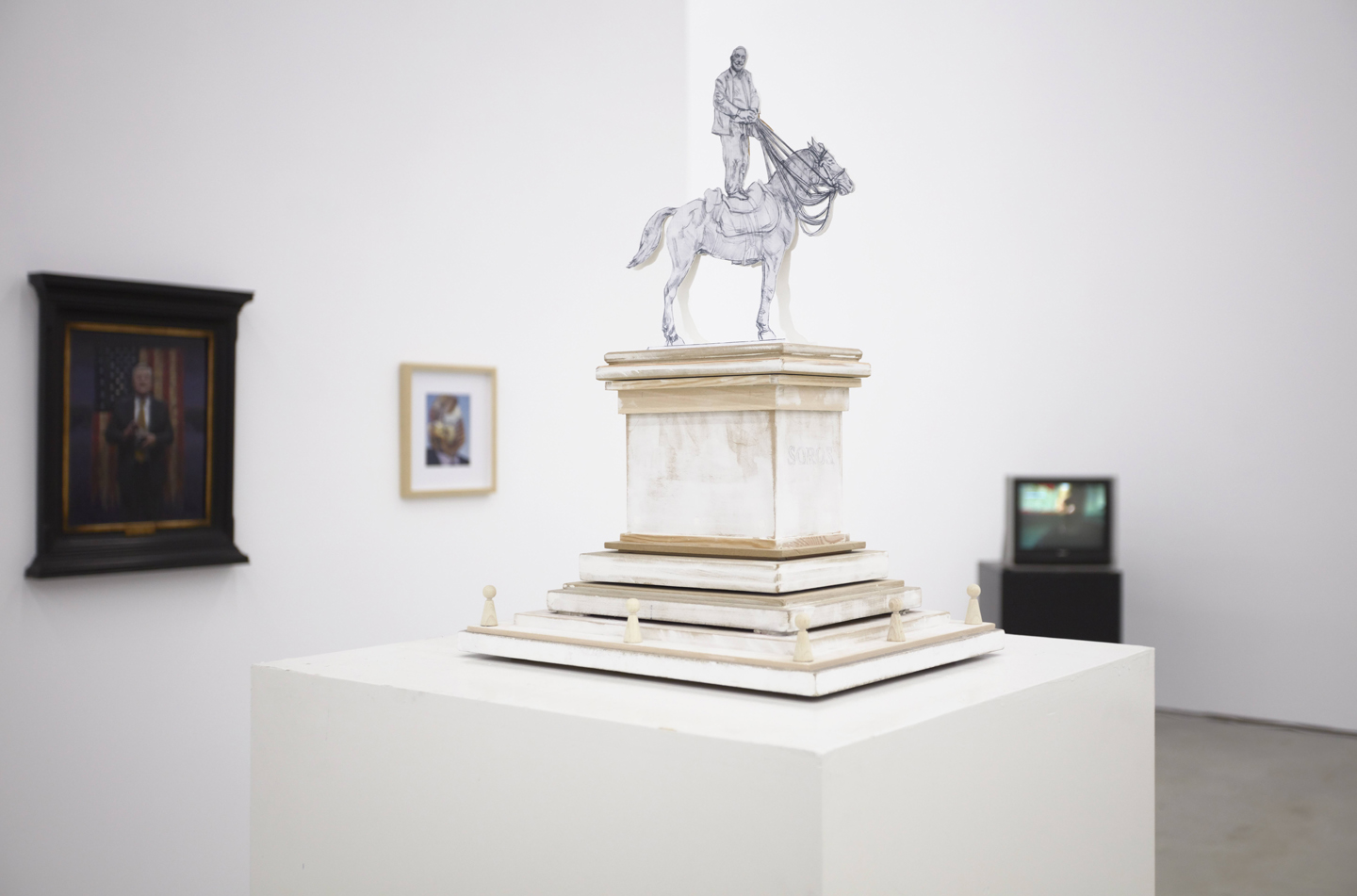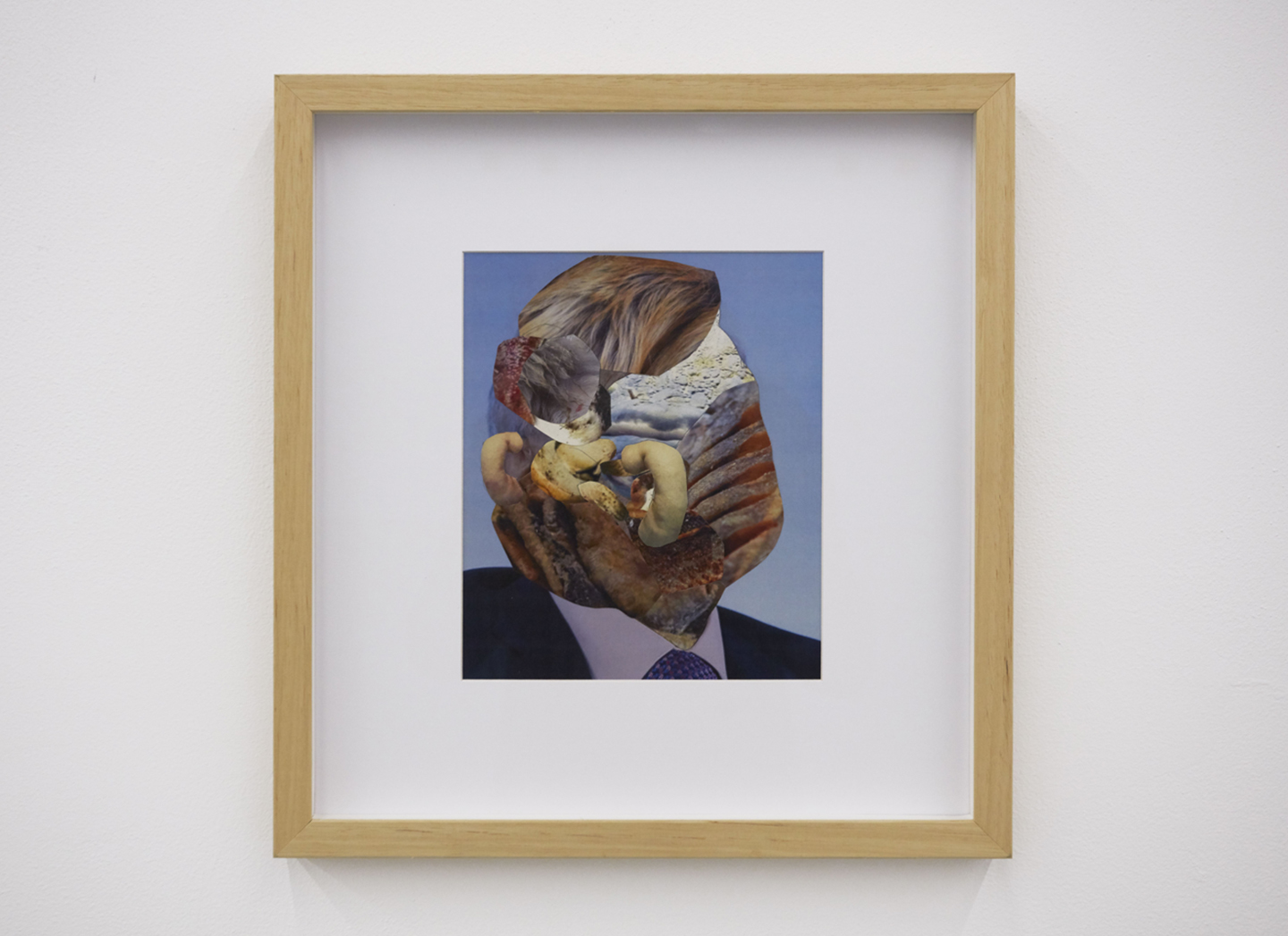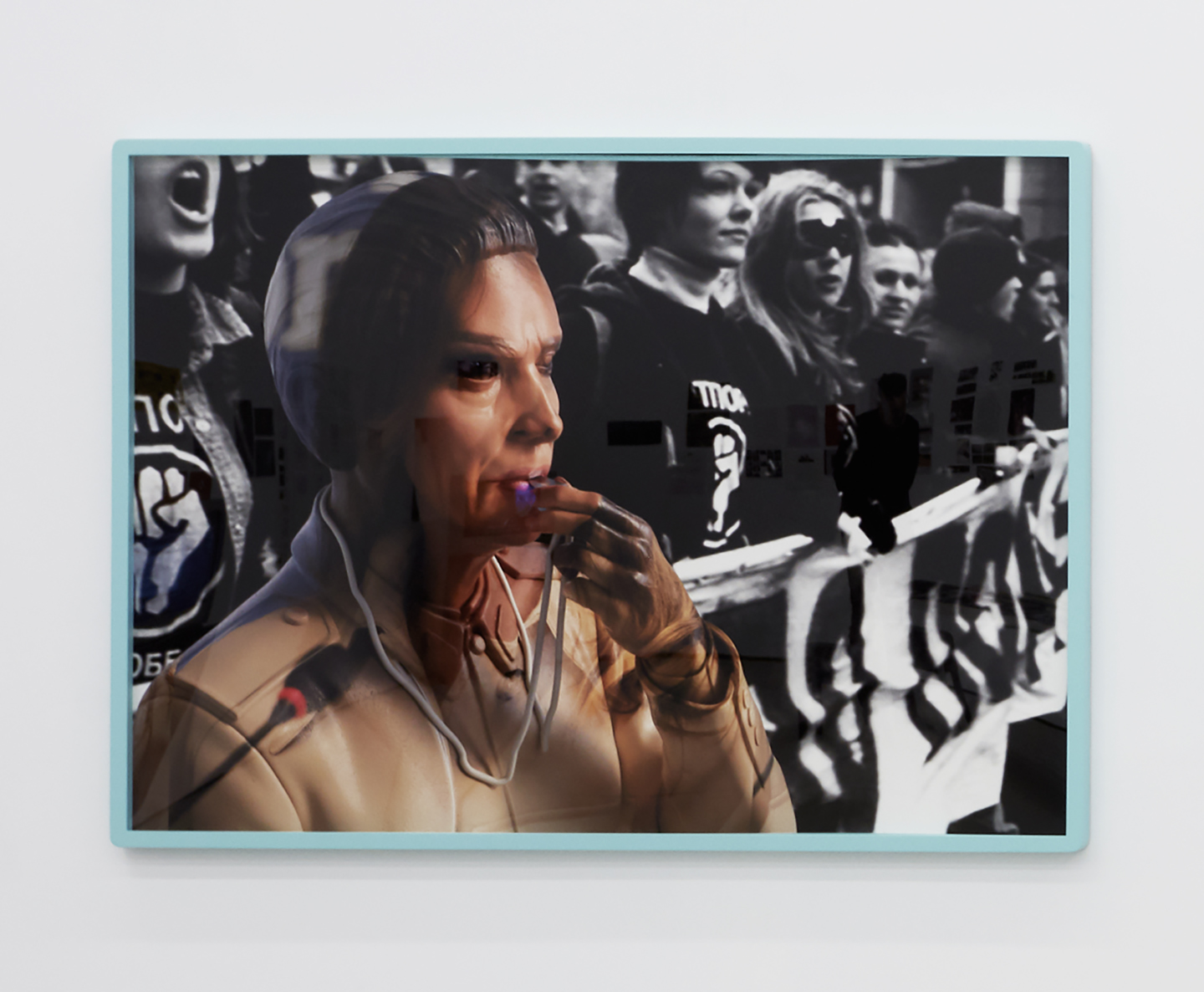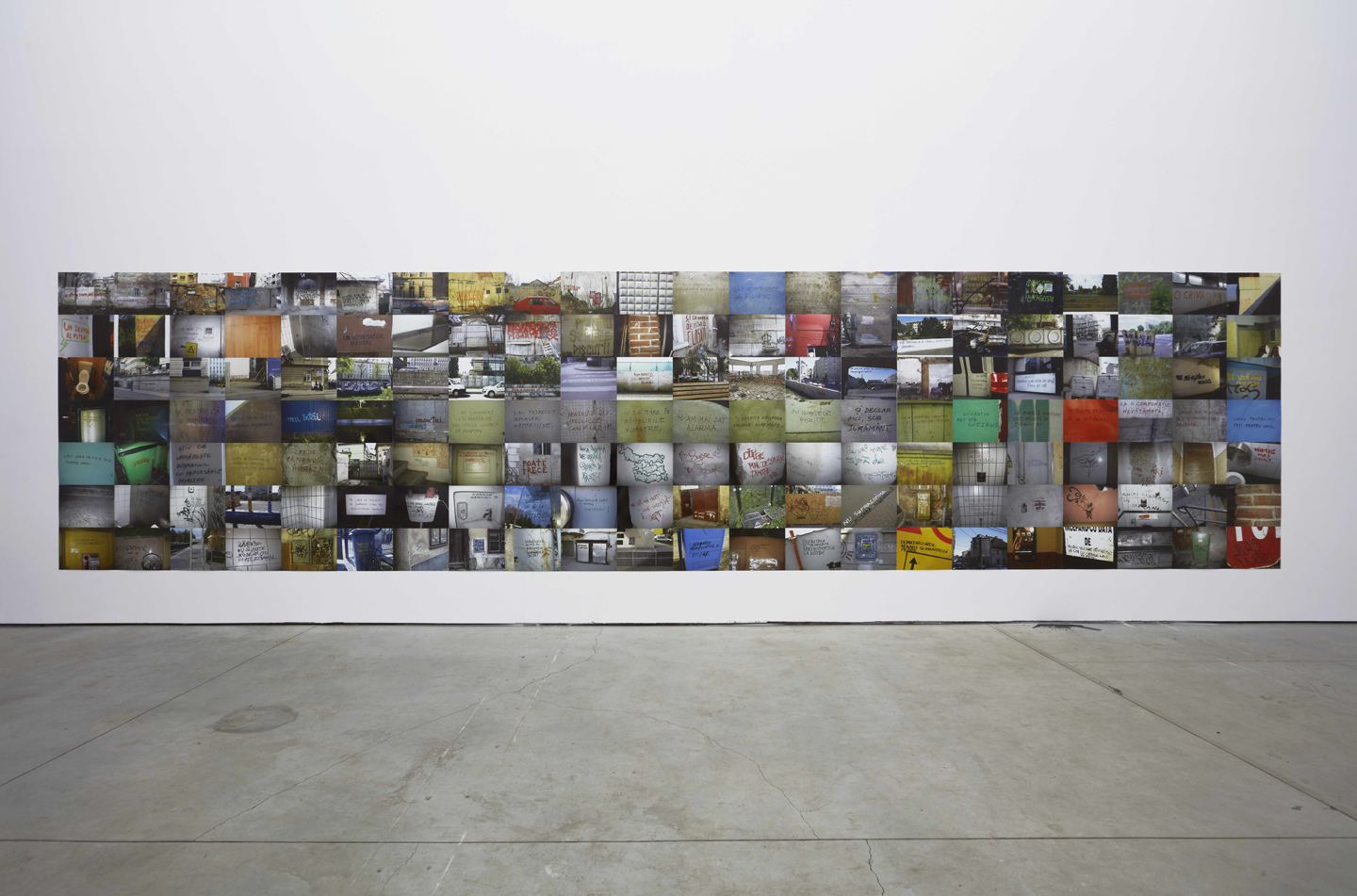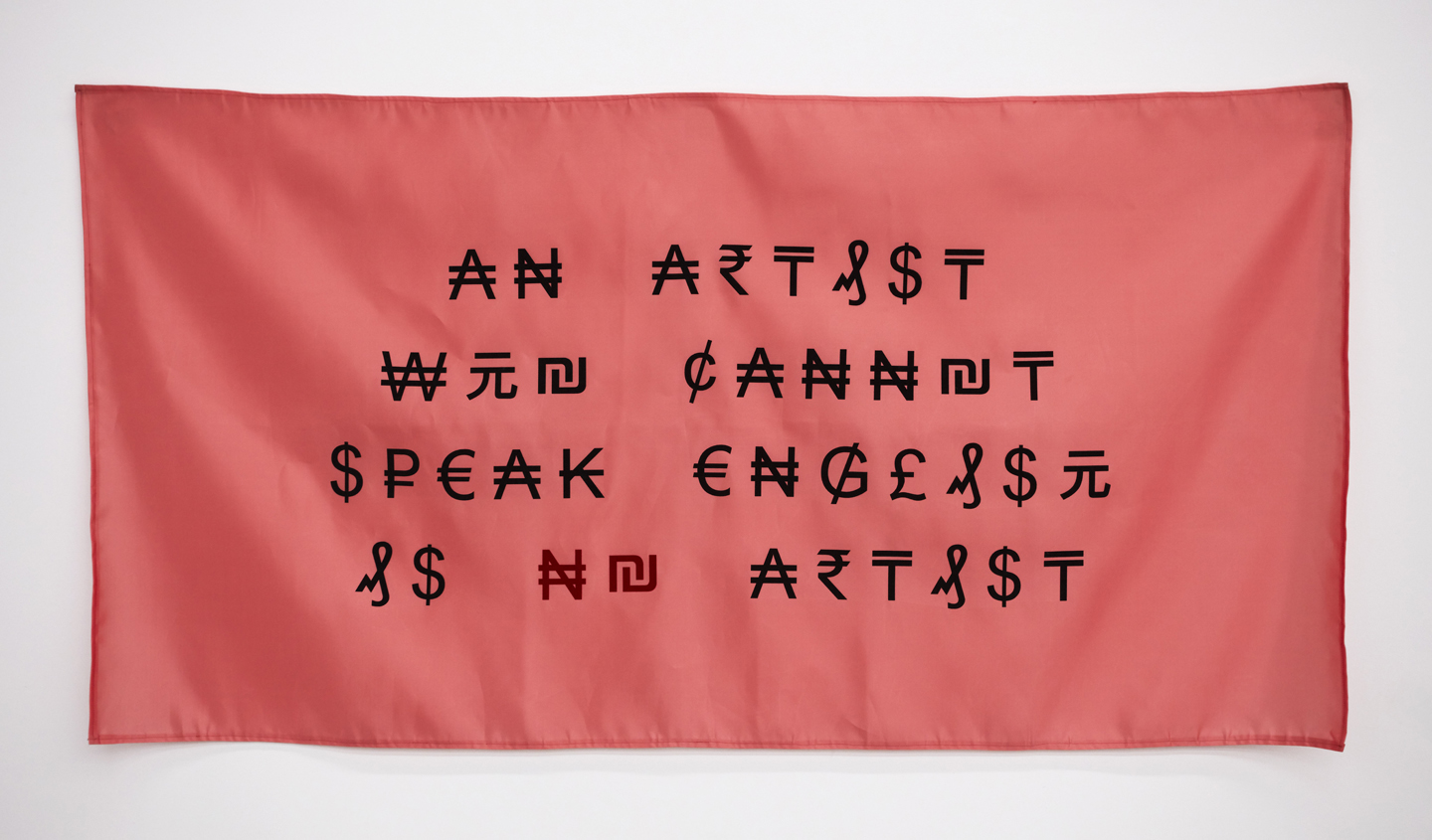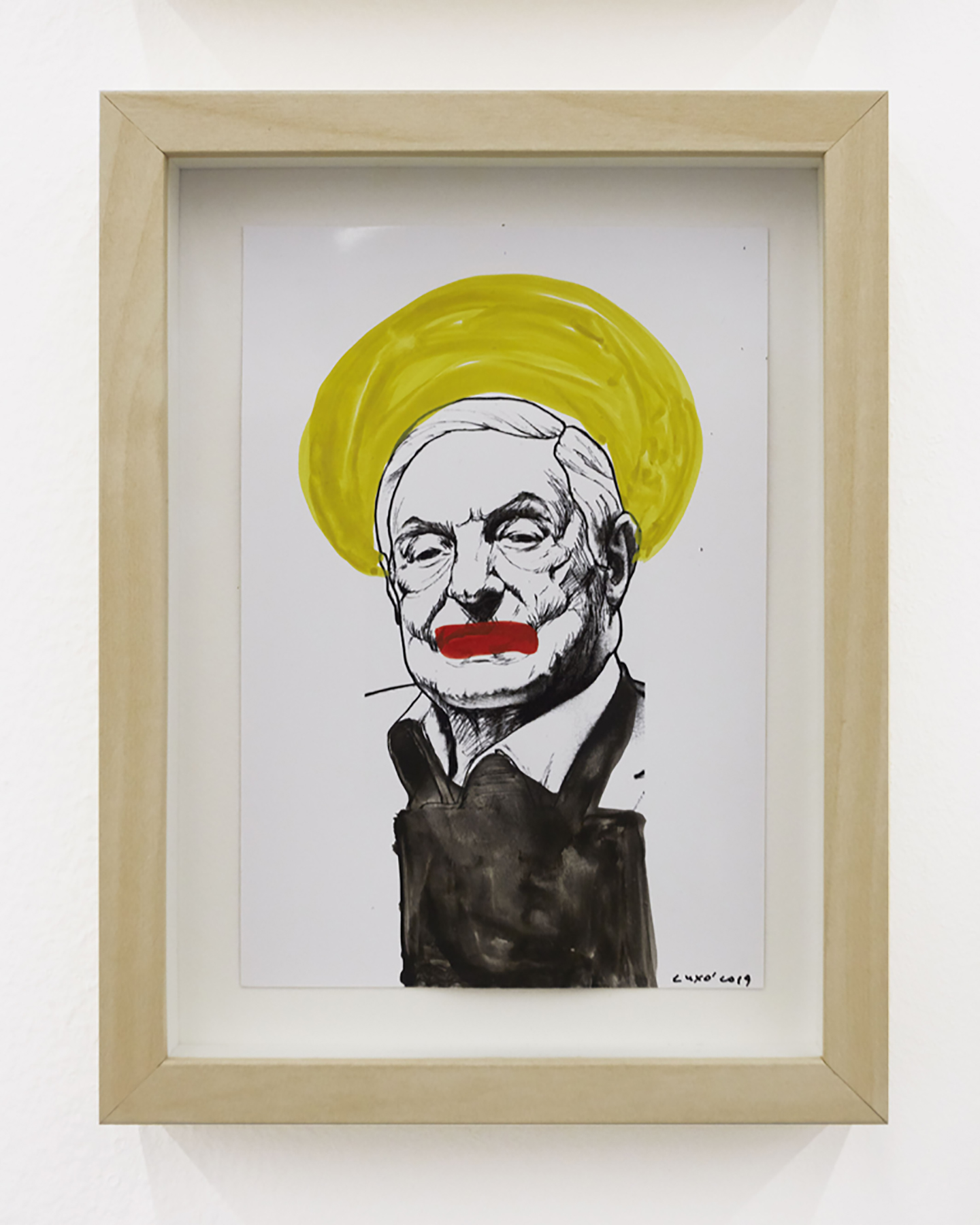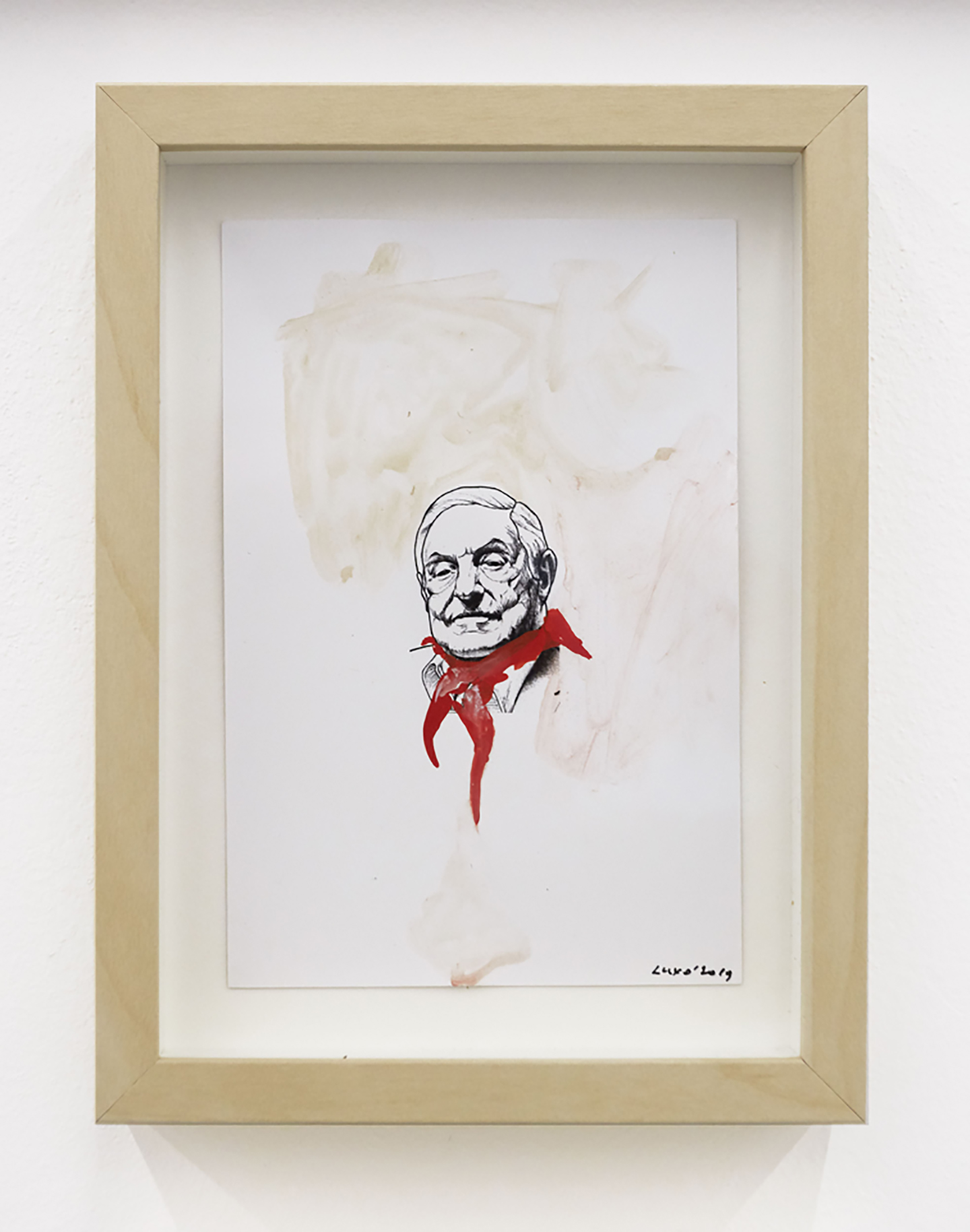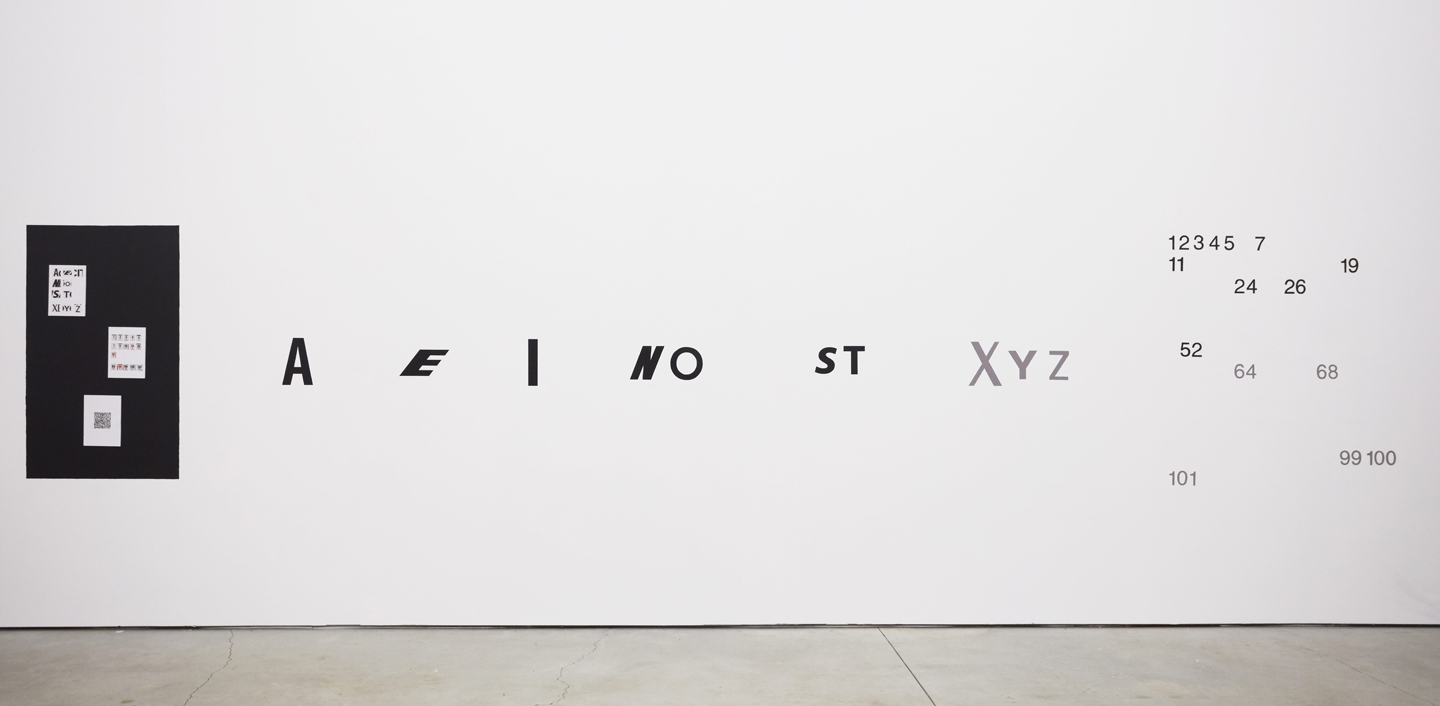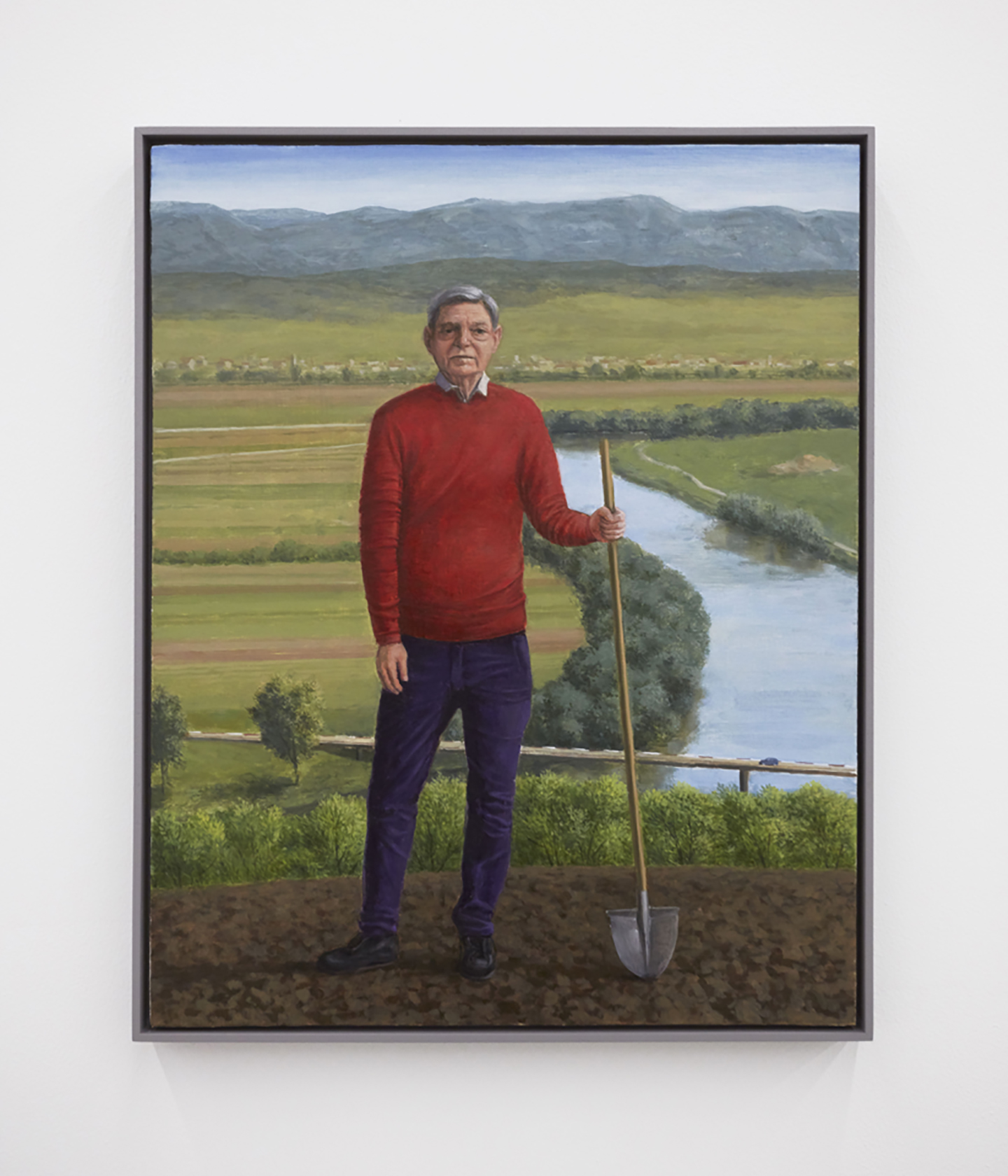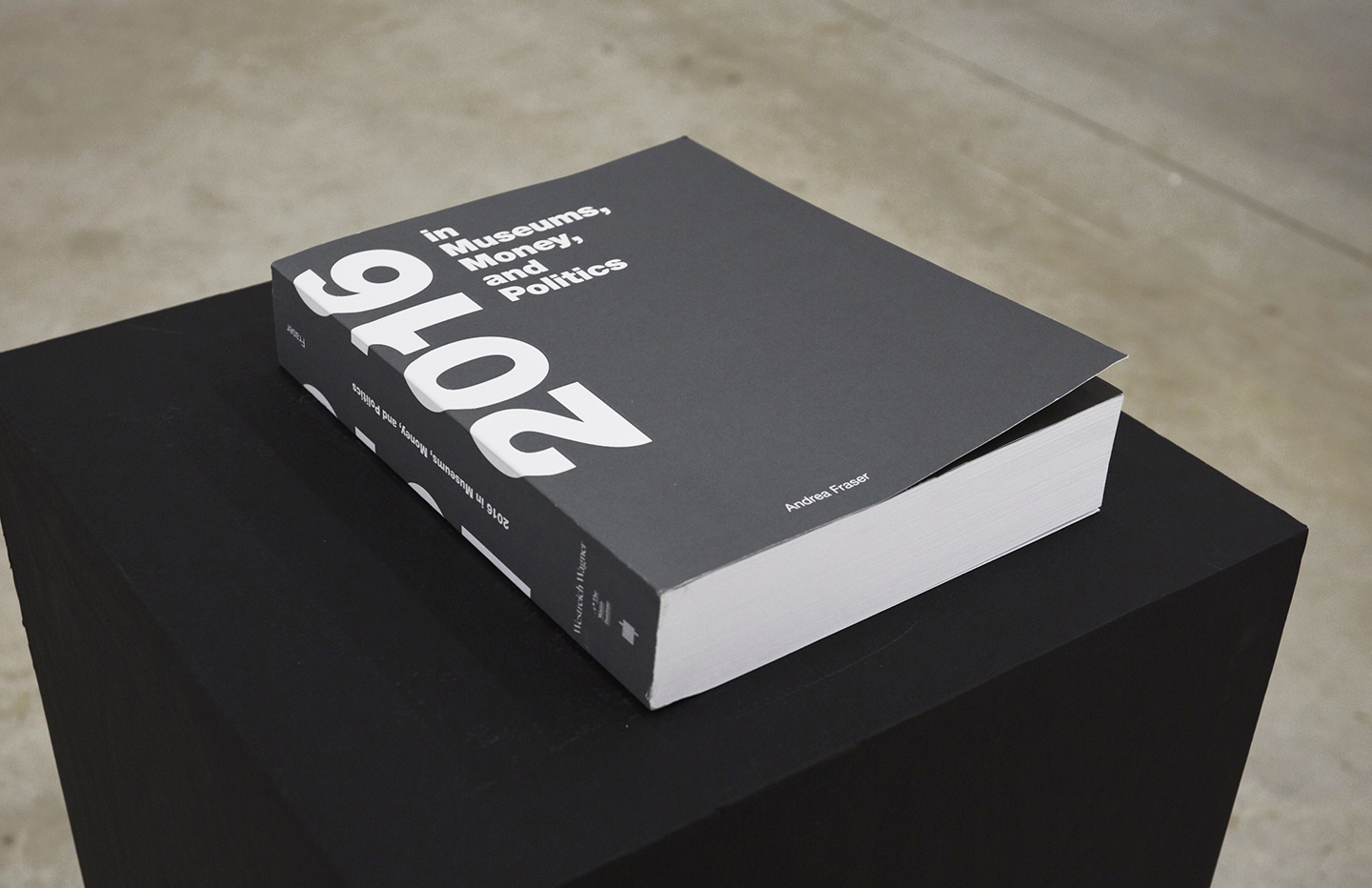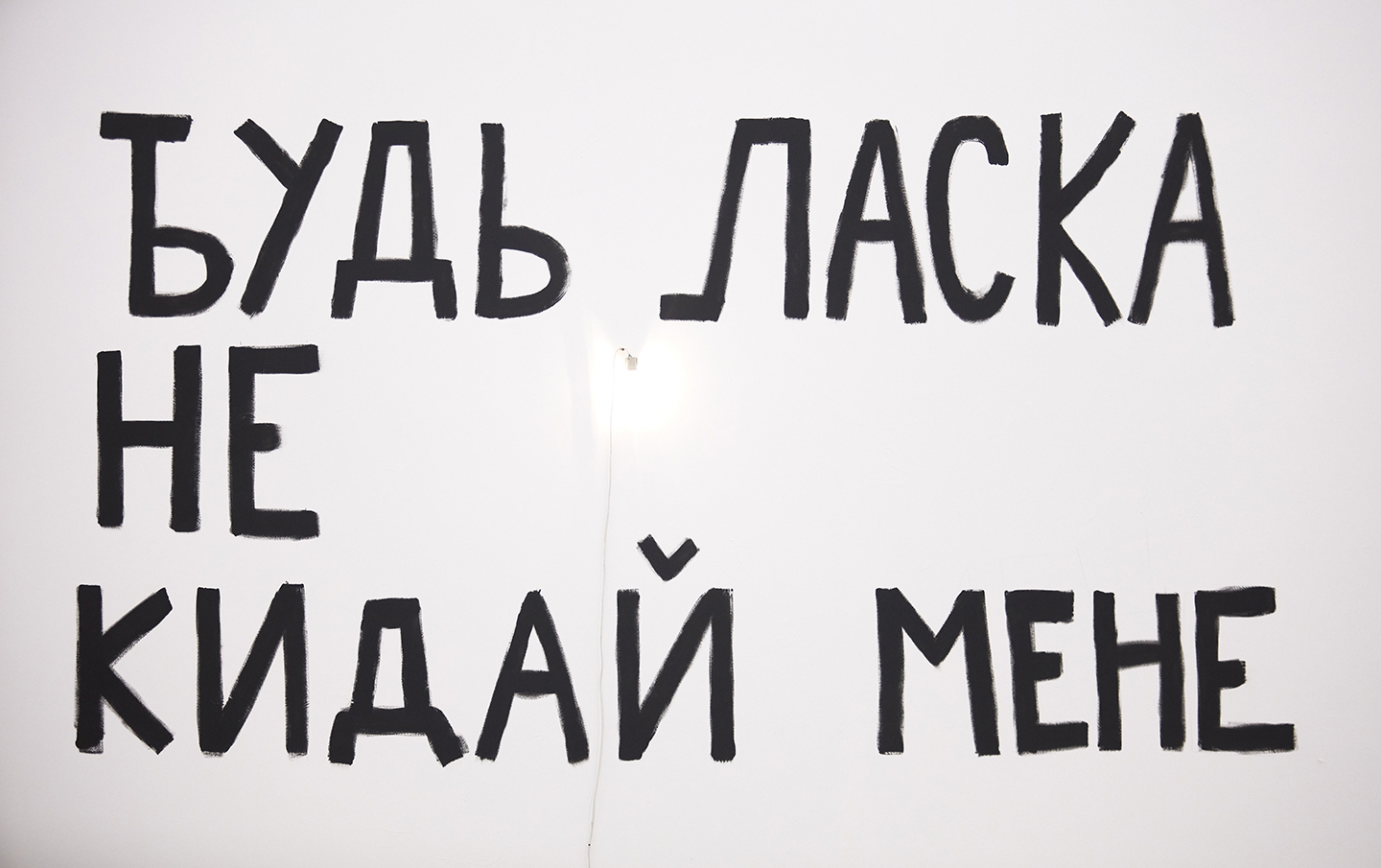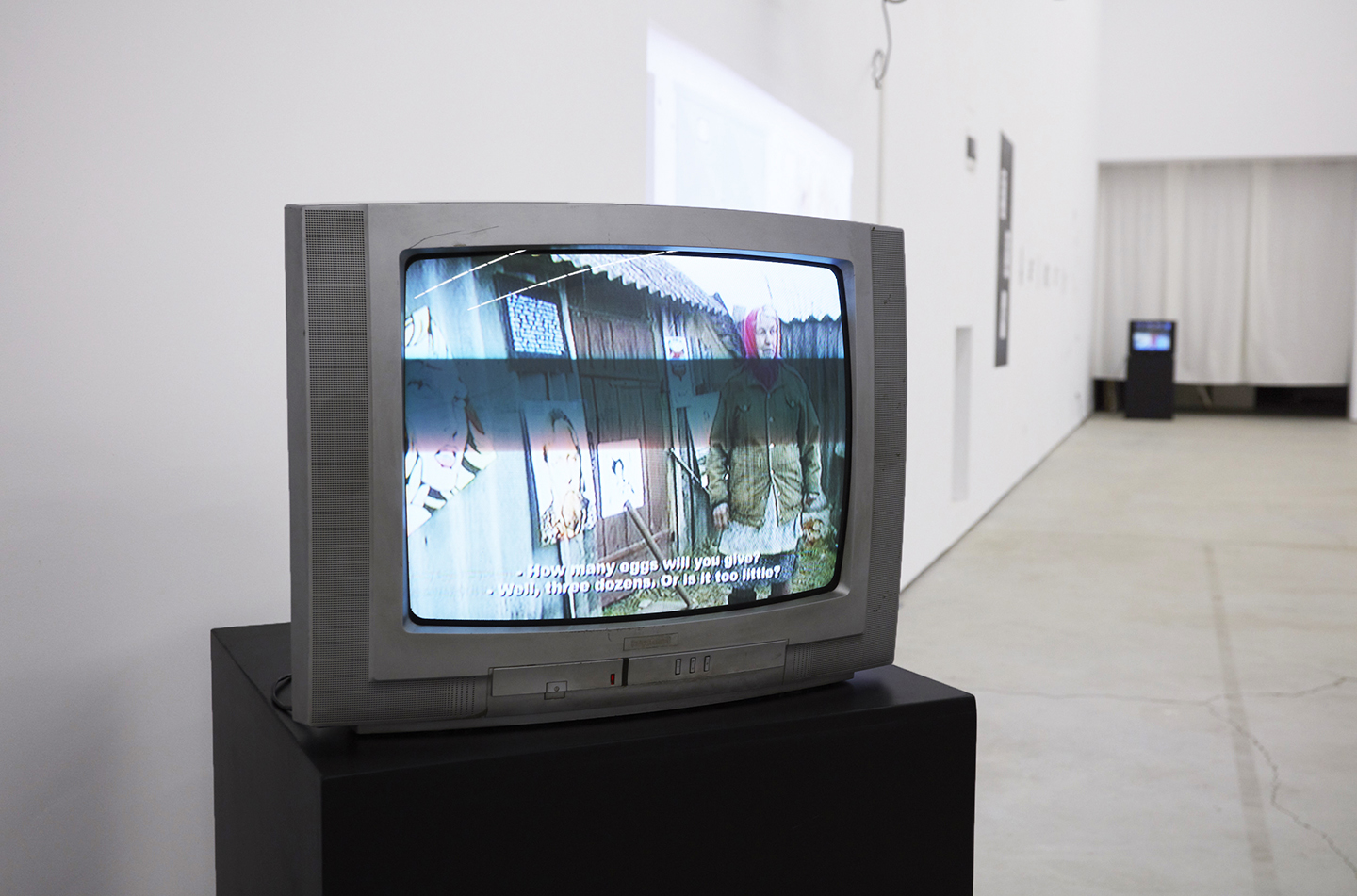 Aaron Moulton, Luchezar Boyadjiev, Călin Dan, and Geert Lovink in conversation
The conversation below is from a panel discussion between Aaron Moulton (director of Nicodim Gallery, Bucharest), Luchezar Boyadjiev (visual artist), Călin Dan (director of the National Museum of Contemporary Art, Bucharest, and an artist belonging to the group subREAL), and Geert Lovink (media theorist, critic, and founding director of the Institute of Network Cultures). The panel focused on the program developed by the Soros Centers for Contemporary Art (SCCA) network and its role in the modernization of artistic discourse in the former socialist countries. Galeria Nicodim in Bucharest is presenting the show The Influencing Machine, which analyzes the SCCA's practice of directionalizing cultural production. 
Aaron Moulton: I want to thank everyone for coming. My name is Aaron Moulton, director of Nicodim Gallery in Bucharest and curator of the show The Influencing Machine. Thanks to our panelists, who have come from near and far to talk about this special subject. To my left I have the esteemed Geert Lovink, who is a leading media theorist in the field, responsible for articulating our visions of network culture; he gave us the term "tactical media." He was an early protagonist of the SCCA (Soros Centers for Contemporary Art) network. Luchezar Boyadjiev is here from Sofia, Bulgaria. He is a dear friend and an artist I used to represent when I had a gallery in Berlin, and has always been a great inspiration in terms of how he imagines visual cultural cosmologies. He made a series of portraits in our portrait gallery. Călin Dan is the director of MNAC (National Museum of Contemporary Art, Bucharest) and an artist in the group subREAL. He was the founding curator of the SCCA Bucharest and organized very important exhibitions, among them Ex Oriente Lux (1993) and 01010101 (1994).
To introduce myself and my relationship to this topic, I had a previous life as a journalist. I was editor of Flash Art International and discovered Eastern Europe for myself. I made lots of trips from Milan to Ljubljana or Bucharest. I eventually learned about the SCCA network and saw an opportunity to learn about something very special, an unusual anomaly. In terms of its vast, expansive network and its potential, I believe it was one of the most radical efforts ever to transform culture. In 2006 I created a research project for myself where I traveled to ten different cities in Eastern Europe that had an SCCA. I met Luchezar, and I was able to interview witnesses, protagonists, and important voices in this phenomenon. During this process I met many important Soros alumni. One was Nebojša Vilic, the SCCA director in Skopje. Before I began recording our interview, he said to me: "I don't want to talk about how our programming was done, the board, or any of these details." So I said: "Cool, okay, we won't talk about that." But I knew I would definitely think about it for the next thirteen years. And here we are.
For me, the name "George Soros" is a Rorschach test. His name is like a spell, in that when you enunciate it, you are triggering a kind of dualism within people. It's an automatic, almost reflexive response—they want to ask, "What do you mean by George Soros?" He is a very special figure, and this is a very special time to do an exhibition like this. I have to say that this exhibition and this research would not translate in the United States. Budapest, Soros's home city, is the only place where this could be done. In the United States, no one knows that Soros established twenty centers for contemporary art all around Eastern Europe in the early 1990s. No one knows he invested tens of millions of dollars in support of experimental contemporary art right at the fall of Communism. This is an opportunity to explore the subject and tell the story. And this is really an all-star cast of Soros alumni; it is exciting to hear directly from them about an interesting moment in cultural production.
I want to start by asking, What do you imagine George Soros's vision for art was? It is noted in many sources that he didn't actually have much interest in visual art.
Geert Lovink: I have a strong opinion from outside, coming from Western Europe—Amsterdam—and having been very involved at the time in social movements and cultural policy in new media. At the time I was editor of Mediamatic magazine, which grew in the late 1980s into a European magazine, first for video art, then media art, then new media. For me, the SCCA network always seemed like an anomaly, an exception in an exceptional time. It was clear from the beginning—insiders knew, anyway—that George Soros himself didn't have a strong interest in contemporary art, but that he had been convinced by others that it should be done as an experiment. It was abandoned after ten years or so, phased out in each country at a different moment. But it was exceptional in that it had a strong, coherent vision of what contemporary art was.
It came from New York. I think that is no secret—it defined art as a conceptual practice with a very strong social element. From this social contemporary conceptual background, there was a direct link to video and to media art as it was already practiced in the New York context in the 1970s and 1980s. So it was not just art in general—not theater, for instance. I think this vision, of course, was already also supported from elsewhere, because this is the time, throughout Europe and the world, that all the biennials sprang up, all the contemporary art centers and museums were founded and opened. There was a strong convergence. This moment of convergence was what Soros understood, and this is why at least temporarily he decided to put money into the SCCA. The money was modest; it was part of a much broader Open Society Foundation network. I was also active in other parts of that vast ecology, for instance the media programs, which were bigger and much stronger. Through them a lot of internet connectivity was brought to Eastern Europe, and that was important for me.
Luchezar Boyadjiev: I first met Geert in Bucharest during Ex Oriente Lux, the first annual SCCA exhibition in December 1993. By that time I had already accepted and then refused to be the head of the SCCA in Sofia, which unlike the other centers was not only about contemporary visual art. They had programs in theater, literature, and (of all things) restoration.
When I heard the name Soros for the first time, I don't remember whether Nicolae Ceaușescu was still around, but it was December 1989, and Sofia was already two months into the transformation period. One day there was a very heated demonstration in front of the Parliament with a huge crowd jumping up and down, saying, "Whoever doesn't jump is a red one" (a Communist). And then the president at the time (Petar Mladenov) had the misfortune of pronouncing something to his assistants at the Parliament, and it turns out that there were cameras following his face and lips. He said, "I think the tanks should be brought in." Journalists reconstructed the words, and brought down the government and the president. In fact, that was a much more important event politically than the coup d'état the previous month that deposed the Communist regime.
Why is this connected to Soros? Because friends of mine were becoming members of the Open Society Foundation board. There was also the New Bulgarian University, an initiative supported by Soros as well—it was like the Freie Universität in Berlin—so it wasn't just the SCCA he was supporting. There were many other important initiatives that have survived, in fact.
Călin Dan: I suppose I am less prone to look at the past than at the present. I find it funny that Mihai Nicodim—an entrepreneur from California—came to Bucharest to create an institution that puts together an ambitious program of visual art that is unorthodox in its commercial and experimental activities. Twenty-something years later, this is somehow a reverberation of what our friend George was thinking about: what it means to be a sponsor of culture. And I say that knowing that the 24 million dollars or euros he put into this project was a small amount of money, really. He did not necessarily want to be known as a sponsor of visual art in large part because he didn't understand it, and he didn't want to put a strong imprint on something he didn't understand. He was more interested in delegating—working with people who did have that strong vision. He was in part distrustful of this domain for reasons we are distrustful of it ourselves: it was a vulnerable time and art can be extremely narcissistic and unreliable. If you put your money into an unreliable system you are always ready to lose it.
George's delegating worked very well in Romania in certain circumstances, for instance in the domain of information technology, and the importation of media systems and production. The SCCA had a full video production capacity. He was expecting those kinds of initiatives to take off, and one of them was definitely the SCCA. I am not so sure he knew in advance what his intention was, but he understood that it was a system that couldn't survive on its own, and wasn't necessarily self-sustainable (it still isn't self-sustainable). Trying to operate full-scale in the domain of visual culture nowadays, with big private money, in Romania… Nevertheless, that was how far he wanted to commit himself.
I remember very clearly my first meeting with Soros in early 1993. He said: "Listen, you have a ten-year horizon. Make the best out of it because I am going to pull out from this enterprise, which I anyways don't understand. My friend Suzy Meszoly, whom I trust very much because she's a clever girl, has said you are very clever people yourselves, and that you are doing something very interesting." I find it funny to think about George Soros wandering through this exhibition, which I think, at least in part, is completely going against what he thinks about himself, and his obligations as a philanthropist, and his self-awareness as—I wouldn't say an investor, but let's say a player on the financial market.
AM: Let's speak a bit about the structure of these institutions. The SCCA procedures manual was a document with protocols and templates for grant writing and so on. Some called it the Bible, and it was given to each center to get them started on building infrastructure. I also want to talk about how the boards functioned, and how the exhibitions were conceptualized.
In The Influencing Machine, I have two case studies of exhibitions that blew my mind. I regard them as totally unprecedented in the history of contemporary art and curatorial practice. One is Polyphony (Budapest, 1993), which was Suzy Meszoly's brainchild. The catalogue shows that the exhibition concept was created by a board of five people, including Suzy, and Suzy is credited as the curator. I found the idea of a board-conceptualized exhibition so unusual. Is it consistent with experiences you all had? If yes, how did the board determine the themes or the initiatives?
CD: Where is Suzy? [laughs]
AM: Actually, Suzy asked me to Skype her into this panel! I just didn't have the technology to do it. We had dinner last week in New York. Suzy Meszoly is a legend. She started each of these twenty centers. She went and handpicked all the boards, the curators and directors, and then left the SCCA network in 1997. Now she lives in upstate New York and is a new-age guru and medicine woman.
CD: I cannot answer for Suzy, but I do know that anywhere in Eastern Europe, we cannot talk about the 1990s as disconnected from the 1980s. To have a proper understanding of what happened in the 1990s, including the phenomenon of the SCCAs, the whole story comes from the preceding decade. At the end of the 1980s in Hungary, things were moving completely differently than in Romania. They had a configuration of knowledge that was very impressive in the domain of media. Suzy was an outstanding person—extremely young and extremely knowledgeable about developments in media art. She didn't arrive in an untouched territory; she had to deal with and develop with a lot of people who had a lot of expertise. There was Vilem Flússer, who came from Hungary and was a deus ex machina in the Hungarian scene in thinking about media, and media art and its possibilities.
I think Suzy wanted to be surrounded by a very strong board of experts. Of course, if I didn't get approvals by my colleagues on the board I could not step further. Basically we were sort of like kindred spirits, as were others working with Suzy, because otherwise they wouldn't have survived, and it was a group work but which generated a certain kind of vision and a certain kind of enthusiasm. [this paragraph needs more explanation to make sense, but I can tell it is important, so I am not cutting it.]
For me personally it was very beneficial for my thinking. I piggybacked a lot with Suzy's ideas. We had many interesting conversations that showed me how to compensate for the big gaps in our visual culture and media culture. I am not saying Suzy was giving me her golden baton to make an exhibition or something, but she was really pointing in the direction that was the weakest. And of course, when you work in this kind of operation, like the SCCA was, you go to the weakest link and try to strengthen it.
GL: Speaking of gaps, there was a very obvious lack of books, equipment, and knowledge. But the technology was developing very quickly. We are talking here about the 1990s, when the multimedia age arrived. From the beginning the Soros operation was conceived as a network—one of the phrases here on the gallery wall is "Network of Networks"—and of course that is the original definition of the internet. The SCCA was conceived as such.
When I started to travel and saw the twenty different centers, in very different countries, connected to quite different art scenes, the diversity was immense. So the manual helped to create some protocols. (The manual sounds a bit secret, but I don't think it actually was.) One striking thing was this urge from the very beginning to create a center for documentation. Documentation was an everyday practice of almost every contemporary art center. And it was done in a very "New York" way—sterile rooms with binders with the names of artists, magazines, books. Like a conceptual library. That's how it looked. The aim was to create an instantaneous archive of practices that would tap into a larger scene of museums, galleries, and especially biennials. The information flows were absolutely going in that direction, and this had to be done instantaneously because the artist unions with their traditional structures obviously were in crisis and nobody expected them to do anything. This was an instantaneous alternative. Not something you build up in five or ten or twenty years; no, a couple of months after Suzy arrived, the Center was opened and the practice was happening. In that sense it was also very much like an activist undertaking. Not in a way where you sit down and write policy papers first and see how you can reform arts education first, right? That would have been a very different approach, to have a long-term vision. Whereas this was done overnight.
LB: Not everywhere. For instance think of Marta Kuzma, who was and still is one of the top international professionals and was the first director of the SCCA in Ukraine. Soviet concessions like Moscow, St. Petersburg, and Kiev (probably the third-largest city) each had their own contemporary conceptual links, their own ideas and work, but also modernist traditions that still were far from forgotten.
Having said that, I come from Bulgaria. There was a very young Kamen Balkanski, who couldn't impose his authority over all these older writers who promised to write an extensive dossier; they were so busy in the 1990s with other projects that they never got around to it. So meanwhile, all the artists were building up our own archives because we needed to document everything. After 1989 the artists in Sofia lost simply everything, including the archives. In any event, this image of a white cube full of artists had never materialized, so it was fabricated in Sofia. And most of the SCCAs were doing what Harald Szeemann was doing all his life. The funny thing is what could have happened with this archive, had there been a development of what the network initiated. When Szeemann died in 2005, at some point the Getty acquired his archive.
The SCCA offered a training course once you were signed on and given the basic procedures. It wasn't like a pioneer camp where you were indoctrinated for two weeks. It was just very pragmatic. Even in the 1990s there were these rumors about our Soros Center and preferred artists who were getting grants. But you could only get support from the SCCA once per year. Only one travel grant—or any grant—per year. They would provide a production budget and a catalogue and it was up to the curator and the board's decision. The production budget got you access to proper equipment and opportunity for editing.
AM: Let's talk more about the archive and the idea of making an archive. When I began researching this exhibition, I knew I needed to make a serious archive. I had to collect a certain data set and crunch it in order to see the patterns I was looking for. One of the things that I thought was interesting was discovering how the open calls were articulated compared to the final packaging of the press release. Every SCCA made an annual exhibition, with an open call about six or eight months prior. The media would print the open call, for instance in an Open Society publication, as a way to get artists and the community interested in the project. We have a few of them here: one from Polyphony, Budapest, 1993; one from 01010101, Bucharest, 1994; and one for New Media Topia, Moscow, 1994. I perceive a drastic difference in the language, even in the titles, in a way that shows different kinds of intention. This comes back to the idea of the board-conceptualized exhibitions. I will read the open call for the exhibition that became 01010101:
ROMANIA IS BREAKING THE ELECTRONIC FRONTIER
The 2nd Annual Exhibition of SCCA Bucharest keeps the focus on the new media
An international jury selected 19 projects, according to the theme "The Artistic Discourse as a Reflection of the Community" and to its consequent goals.
-To research the [capacities] of the artists to assume a social identity beyond the limits of their status
-To debate the potential crisis developing in critical areas of the society
-To explore the interactive potential of communities living outside of the information.
Agenda
July–October: the artists will work in villages, factories, mental institutions, slums, hospitals, etc. in order to develop a strategy of assimilation which may or may not become a substantial site specific art event. The whole process will be documented and compiled in order to be transmitted via e-mail, facsimile, telephone.
November 2–4: A dialogue will be established through electronic media between the artists and the communities they explored—on one side—and the public assembled in a central location in Bucharest on the other. Performances, slide projections, films, videos, music etc. will be included in this multi-media event.
An international jury of specialists will judge—via Internet—all the projects, and award a prize to the one fulfilling the best expectations concerning the social inter-reaction and the communicational effectiveness. 1
01010101, as I remember it, did function in different sites with new media. But the way this is written sounds like it has humanitarian urgency. Călin, could you compare the open call versus the exhibition, and comment on this idea of humanitarian urgency that was present in this version?
 CD: There were certain layers to our intention in our second annual exhibition. We had support that opened up new channels of knowledge for our community of artists who were invited, first of all, to understand the phenomenon, and to get a taste of it at lectures, conferences, technical workshops. And from there on, trying to see how it could feed into a curatorial agenda with a proposal that thereafter was taken over again by the consultancy and technical support that brought a lot of information. This short description shows that everything had a kind of intensity to it. You had a template coming from somewhere else and it was fly or die—there wasn't much time for questioning things. I think it suited me personally very well, and I think it suited the moment for people—it was not a time to play Hamlet, it was a time to make things happen and take a stand for what you believed in. To push that agenda with all the means we had. The next year we were a little older and more imaginative, and it wasn't about the media any more.
So for 1994 we said okay, there is still that media thing developing, so let's really try to see what that new media is able do in Romania. Do we have internet? And we were told, yeah, maybe. Can we make an internet demonstration in an exhibition? Yeah, that would be a good idea, like a performance. But basically, the whole thing was about promoting and pushing artists out of their comfort zone, which is the studio and the media they work with, and forcing them into the potentially conflictual or uncomfortable situation of dealing with people who are definitely not their audience—or their supposed audience.
AM: I feel like the word "new media" is an understatement. Researching Geert was how I first learned about Jonathan Peizer, the Open Society Institute's chief technology officer. I got Peizer's book, which is a phenomenal thing to read because it is cut-and-dried notes from the field, from someone whose job was to find radically experimental solutions on strategized and engaged communications networks in this urgent moment. And when we say the SCCA system gave firsthand access to the internet or new media, I feel this is also an understatement. They actually were laying the fiber-optic cable, setting up the satellite network, creating in some cases the fastest internet ever. I don't know how those infrastructures live on, for instance whether they are still owned by Soros-interested communities or what have you, but I am always struck by the fact that Romania has the third-fastest internet in the world. [audience laughs] It begs the question: Do we thank George Soros for that?
GL: The cynical reading is, of course, "Okay, Americans come in to prepare the ground for Google and Facebook to take over." But I absolutely do not agree with that reading. The ideas came from a tradition within the development of the internet, which is focused on community development, community access, public access to infrastructure, to equipment, to knowledge, to experience, to networks. And this is now again a crisis in the United States and around the globe—the question of the monopoly and the trust, which we are all going to face in the years to come. So there is that utopian element, and Jonathan Peizer played a very important role in the background. But we know that those ideas during the dot-com years, in a very short amount of time (1998, 1999, 2000), were completely swept away, not just in Eastern Europe but across the globe. It's only now, twenty years later, that they are back in the form of public infrastructure. There are now different terms for it, but we are faced with the monopoly of social media, so I am very happy to say that this is part of a yet-unfulfilled set of ideas.
AM: One of the interesting people I interviewed in this process was András Szántó. He's the world's expert in how to turn art into marketing, and experimental branding with cultural practice. He works for huge corporations and helps them elevate their image with super-interesting art. He was an important early adviser within the SCCA network. Looking at the Polyphony catalogue, there's the board who comes up with the concept and András Szántó as an adviser. For me, Polyphony is a case study, and an anomaly, as the exhibition gave us the most radically advanced form of socially engaged practice that has ever happened. Socially engaged practice was happening already, but not on this level, with this type of enablement, learning, and access. In Communist times, it was not a natural inclination to engage in those kinds of collaborations. Then suddenly in 1993 Polyphony appears and offers a kind of index of avant-gardist experiments in socially engaged practice, with full support infrastructures that are really special. Another thing is, Polyphony was as much an exercise in bureaucracy as about art. I asked András Szántó, "How does it make sense that the most advanced form of socially engaged practice came out of Hungary when Hungary had no relationship to that kind of practice?" And he replied: "Well, that's the question—is it a cause or a symptom?" And I said, "It's neither; I think it's artificially induced." But I have to ask, what was the role of socially engaged practice prior? Exhibitions like Polyphony were very sophisticated in their strategies of engaging government bureaucracy, local publics, and specific sites, radical cultural sites.
CD: I don't know if I can answer this question. Concerning social awareness, you can't fail there because social awareness has become a sort of token of activities today. I know that sounds reactionary. But I think social awareness is the core of our existence now. If we are not aware socially, we are going to be killed in one way or another, directly or indirectly. The only thing I am still wondering about is: How are you going to combine social awareness with your practice without losing your practice, or without losing social awareness because of your practice? You cannot displace the specificity of being an artist to the fact that you are socially aware. You cannot legitimize thought, confronting people with the product of your practice, just by saying you are socially aware. You are a visual artist, you have to visualize—and if this is combined with social awareness, so much the better.
GL: I want to say something about the funding, because I think it's crucial and completely unresolved, but we can look back on it now, twenty or thirty years on. In that sense the SCCA network was a temporary, almost utopian construct, which (as I want to remember here, maybe some of you know) got into a real existential crisis and was about to be dissolved. People from the network went to Brussels to solve this crisis, with the open question: Is the European Commission willing to develop a cultural policy based on values similar to network building, in which ideas, materials, artists, expertise can be freely exchanged? And the answer was, of course, a resounding "no." Europe is facing the very same situation. We want art to be open, innovative, socially engaged, facing the world, but the funding is decreasing—this is a trend everywhere. The funding of course is based on the nation-state, on the premise that the country can be globalized. We can take everything away from you; you have neoliberal labor laws, et cetera, but you will have one thing we will not touch, and that is your national culture. And this is where the right-wing nationalism comes together, with this agenda that we are facing. In the 1990s some people thought, "If we go in that direction, that is a really bad idea." But in fact we have had a lot of defeats at that level. Of course we can talk about Erste and Tranzit and so on, but of course something larger and more comprehensive has not occurred. At least not yet.
AM: One thing that stuck out for me during this process was an interview with Octavian Esanu, the SCCA Chisinau director. He's the one most often quoted as providing the language that tells the story of what the SCCA network was and did. He said it was about a "catching up," a necessary upgrade, no different than what the IMF was doing to the economy in these places.2 I couldn't wrap my head around what that meant for contemporary art. So I asked him: "Can you help me make sense of that? Because it's truly hard to understand what you mean. I know this industry very well—and I understand that there was this way of things being introduced, like the IMF and creating the infrastructures, and all that—but could you compare that cultural industry intervention within the broader sense of the arts, and what that meant? Because in the United States we have theater, music, dance, and visual art." He replied that he didn't see visual art in that group at all. I then asked: "Then what do you see contemporary art as?" And he said, "As a watchdog for culture."
I found another document, the SCCA artist's contract. You'll see it on the wall in the exhibition. The contracts were provided to artists when they were going to be receiving money from the SCCA or the Open Society Institute, and they specified, for instance, that the money cannot be used for propaganda reasons, or for interfering in a democratic election or in legal processes (lobbying), or for promoting a particular political agenda. But we think of exhibitions like Marta Kuzma's Alchemic Surrender in 1994, which was a very aggressive and political show, and it happened in a live military zone, on an active battleship. Do you remember that contract, and can you make sense of it as it relates to one's role as an artist operating under the auspices of the organization?
LB: I must admit I don't remember those contracts.  A lot of people have heard the term "human weed." I believe it came out of Russia and it's very popular in Bulgaria. In Sofia, if you are a liberal and you want to be part of the whole world rather than the country, totally opposite to rightists and nationalists, you are called a "Soros weed." It is a very offensive term, but at the same time it stands for something that decent people invented. Social critique, awareness of good causes.
This center for contemporary art—you could work with it, you could fight with it, and I fought with it very often, you can criticize it especially in Bulgaria, but you could at least understand what it was. Now you don't see the enemy; the enemy is anywhere. And I don't feel well as an artist—I feel like I am pushed into a corner. The more successful you are in terms of being aware of the world, the more you are pushed into a corner, cast as a "Soros weed." This is why it was a failure. Those values did not take strong root. They were very easy to uproot.
AM: When I did this research I encountered many names of interesting people—profiles that remain outstanding for how they represent conceptual and intellectual forms of activism. Geert is one of them. And I found others who are placed like "Easter eggs" throughout the show. There were these meta-revolutionary sorts of characters. Keiko Sei is one I'll mention. She was a video expert and had a famous library of dissident material and revolutionary documentation. She was going around Bucharest, Budapest, and Prague at crucial early times and is credited as an SCCA expert in different ways. I wonder what this sort of profile represents in terms of someone who is clearly an activist or a meta-revolutionary working under the institution. I wonder in your collective experience whether this was a beta-testing zone for different kinds of ideological experiments.
GL: Of course there was a vacuum: an urgent need, enormous hunger, curiosity, and excitement for exchange. The time was very pressing. The war in Yugoslavia was going on. There was a lot at stake. We were not just doing something touristic. And also, at the time, in such an ideological vacuum the rise of right-wing nationalism was evident everywhere in Eastern Europe; it was evident already in countries in Western Europe. It was a moment in which certain concepts, images, tapes, magazines, performances were exchanged, for instance in the luggage of certain people who traveled around. That much is clear.
CD: People like Geert and Keiko and others were an early combination of YouTube channel and "push media." They were walking archives who were also serving and explaining. That was a privileged situation here in the 1990s, to have these "missionaries" coming around and helping us accumulate a lot of knowledge in order to make us less submissive to the big Capitalists with a capital C. They helped us shake off naïveté, helped us understand, really, what the media revolution in Romania was. What is media? And new media? And also helped us understand the world we were living in when the doors were opened in such a special way as with the Romanian TV revolution. Through this, a group of creators, intellectuals, and thinkers were able to come and stimulate very quickly and deal with their peers internationally and inform them. That's a huge advantage. I would be extremely happy if such people were around today, but of course there is no interest. There is just the problem of people with access fucking up the servers on Facebook and putting us back into the dark ages, because that's where we are now. [laughs]
[1] ISEA #033, September 1994, http://www.isea-web.org/_archives/newsletters/1994-2/033-sep-1994/.
[2] "One can set a parallel and compare the role of the SCCA network with that played by such active participants in the process of transition as the International Monetary Fund (IMF) and the World Bank. While these international organisations have been concerned in such fields as economics and politics with various aspects of social transformation . . . the SCCAs dealt mainly with the emancipation of art and culture from the ideological, political and economic control of the state." Octavian Esanu, "The Transition of the Soros Centers to Contemporary Art: The Managed Avant-Garde," Think Tank / CCCK brochure produced for Speaking of a Gap Can Cause Doubles, Periferic 8 – Art as Gift Biennial of Contemporary Art Iasi, 2008.
at Galeria Nicodim, Bucharest
until 20 April, 2019
The Influencing Machine – Pedagogical Evangelism Walkthrough:
https://www.youtube.com/watch?v=flEoinTHKv0&feature=youtu.be
Assistant Curator and transcription: Nathalie Agostini