EXHIBITIONS
"Instrumental Assistance" curated by Kristina Scepanski at Galerie Andreas Huber, Wien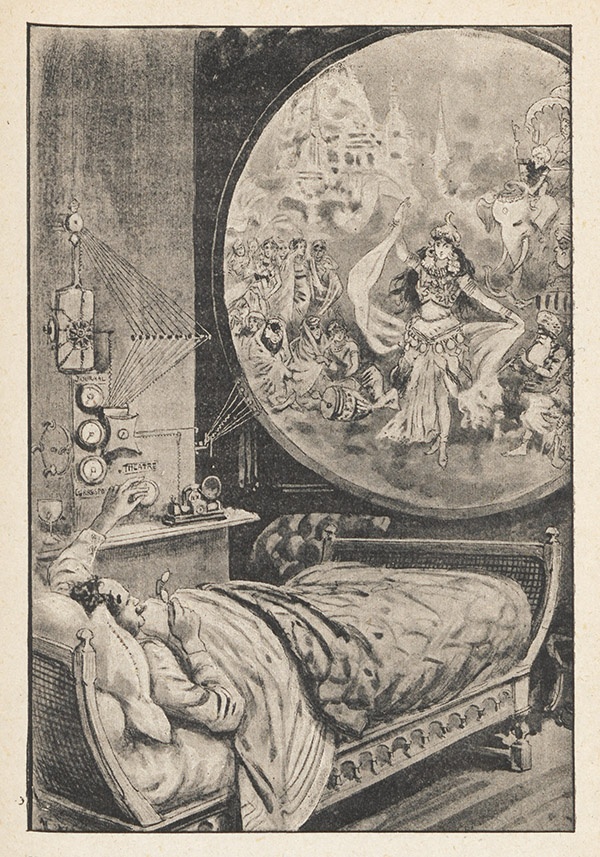 There are groups within society that sleep with "instrumental assistance" and those that do not. Citing this example and similar ones, in 1934 Marcel Mauss deconstructed the idea of seemingly natural human motion sequences through his cultural-anthropological classification of "bodily techniques." What is more, social systems and structures become inscribed in the body, which is always impacted by society.
During the period in which Mauss lived, an example of the instrumental support to which so many societies had become accustomed would be, for example, the bed. And today it certainly remains equally popular. However, the development that has most strongly influenced the bodily socialization of our time is undoubtedly the advancing technical development and digitalization of our living and working environments.

This has led to the bed frequently being used as an extended working space in this day and age. And even if one's own profession does not lend itself to this habit, the two supporting instruments of bed and laptop nevertheless tend to be combined rather often. It is from what is conceivably the most private place that we engage with global events, without needing a body to do so. And yet the bed in particular, with its anthropomorphic dimensions, is both reminder and evidence of one's own corporeality. Whether we like it or not, we are bound to the bed and are subject to certain restrictions, even if the screen-based reality suggests otherwise. It acquaints us with other perceptual patterns of space, distance, and communication. Moving into the background along with sensorial experience are qualities of transience and an inability to arbitrarily repeat, call up, and access. Indeed, one's own bed can be a comforting and grounding corrective factor.
"Instrumental Assistance" focuses upon our access to the world, the means we use to gain this and ultimately, also to the transformation of this approach in the digital age. However, Camille Flammarion's dystopian science-fiction vision Omega: The Last Days of the World (1893) provides evidence that the desire for the most comfortable participation possible in literally everything that happens in the world is not, as one might assume, a product of our age. An illustration from the novel depicts a so-called telephonoscope, an apparatus which is able to project a kind of livestream of events happening in the world onto the wall opposite the bed.
Following on from this introduction, we arrive at Timur Si-Qin's yoga mats fused with aluminium plates that represent a contemporary version of the bed from the late nineteenth century and are placed opposite Tabor Robak's video projection 20XX. In a similar way to the bed, the yoga mats refer to our corporeality, but at the same time embody Marcel Mauss' theory of the cultural dependence upon various bodily techniques and rituals, inasmuch as they demonstrate the differences between the East and West. From the position of the yoga mat, one is virtually looking out onto Robak's fantastical urban landscape, a composite of the artist's favourite cities. One is veritably borne aloft through a generically futuristic cityscape comprising prototypical blocks of flats, modern infrastructure and innumerable advertising banners. The edits between individual scenes are made with the aid of water droplets and streaks on the supposed camera lens. Only thus does materiality find its way into this virtual scenario; similar, then, to the yoga mats which are reduced in their very materiality – because when we are dependent upon our bodies for the ubiquitous compulsion of self-optimisation, they should, in their immaculate states, at least bear witness to our discipline and overall levels of performance.
The central exhibition room contains works taken from the Canadian artist, Jon Rafman's ongoing series entitled "Brand New Paint Job" commenced in 2010, in which he engages with the designing of our environment, a topic entirely in keeping with our era. Our actions are becoming increasingly disembodied, which also has a concomitant effect on the creation of environment: immaterial and replete with images and programmes garnered online.  Rafman uses 3-D programmes to combine two-dimensional masterpieces from art history readily available as digitalised illustrations from the websites of museums or auction houses. Thus Rafman is systematically following the lead of the virtual world: everything accessible online is homogeneous, equipollent. And so he provokes painting with its own greatest fear: it becomes decoration, wallpaper. In both videos, Lybov Popova and El Lissitzky Office Complex and Juan Gris Dream Home (both 2013, each 2:10 mins), as well as both prints Schiele Classroom and Klimt Kitchen, Rafman has trained his focus upon the difference between work and leisure, office and home. Rafman has especially chosen the artists Popova, Lissitzky and Gris for his virtual architectural tours because of the emphasis they placed on Cubofuturism and Constructivism. Both prints were produced for the exhibition and thus refer to the two Austrian masters.
And yes, there is an actual bed at the end of the exhibition, namely Tom Burr's intriguing work Notes on Camp from 2011. From a purely formal point of view, this work is a counterpart to the others by artists from a younger generation: a folding camp bed with an open book as opposed to yoga mats and self-made virtual worlds. However, with regard to mobility and flexibility, the folding bed is already a step ahead of Flammarion's nineteenth-century version. Tom Burr's suggested piece of bedtime reading is none other than Susan Sontag's collection of essays Against Interpretation, opened at page 277 and her "Notes on Camp" from 1964. Decisively, Sontag cemented the definition of the term "camp" in the mainstream as a style of exaggeration, kitsch and a key element in a gay, political aesthetic. According to Sontag, this specific form of aestheticism conforms to the maxim: "It's good because it's awful." If you will, this instruction for reception can be applied to screen-based art considered by some to be a somewhat suspect aesthetic. It doesn't serve a socio-political agenda in this context, demonstrating instead a contemporary method of distribution, the homogenisation of different values, as well as the accessibility and disposability of everything for everyone. Ultimately, the essential point Sontag is making in this collection is the critique of criticism: she singles out overly complex interpretations of artworks responsible for an increasing anaesthetisation of our senses which, in turn, deprives us of a sensory experience of art. A bed as the immediate reference to our own corporeality: it doesn't come much more sensory than that. We are now faced with the question of how to respond to the new technologies and instruments, as well as the art which emanates from it, in a way that Susan Sontag would approve.
Part of curated by_vienna 2014: The Century of the Bed
.
at Galerie Andreas Huber, Wien
until 8 November 2014
Above – Camille Flammarion, La fin du monde, Paris 1894, ÖNB Wien, 593.941-B.Neu Mag, p. 273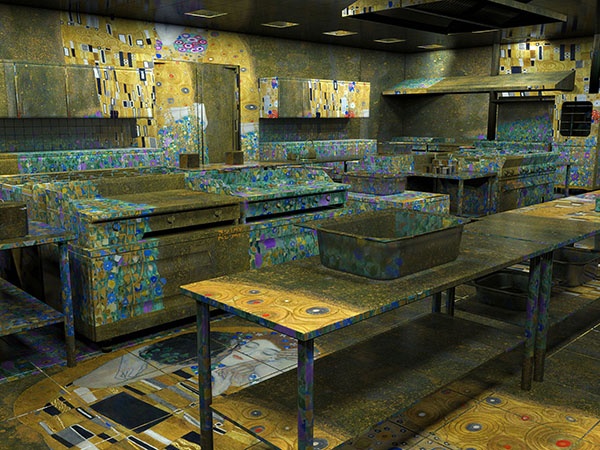 Jon Rafman, Egon Schiele Classroom, 2014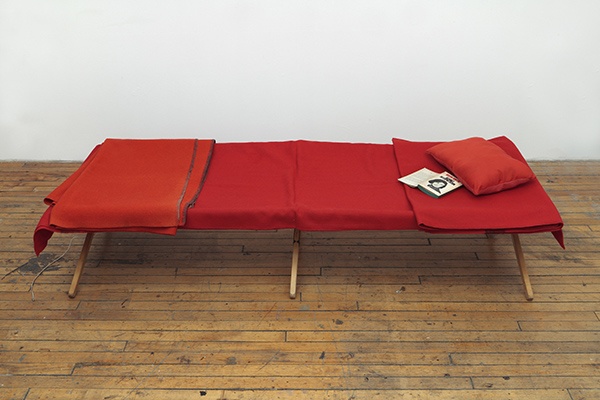 Tom Burr, Notes on Camp, 2011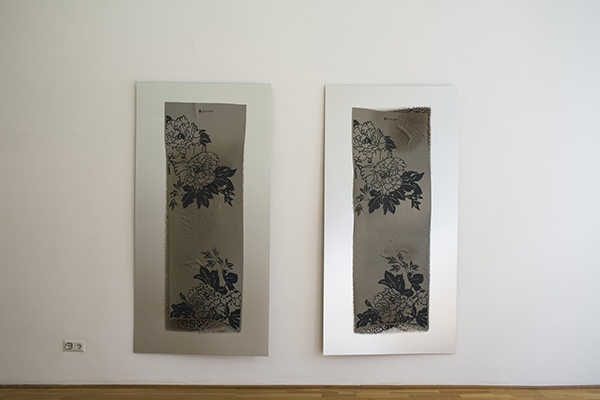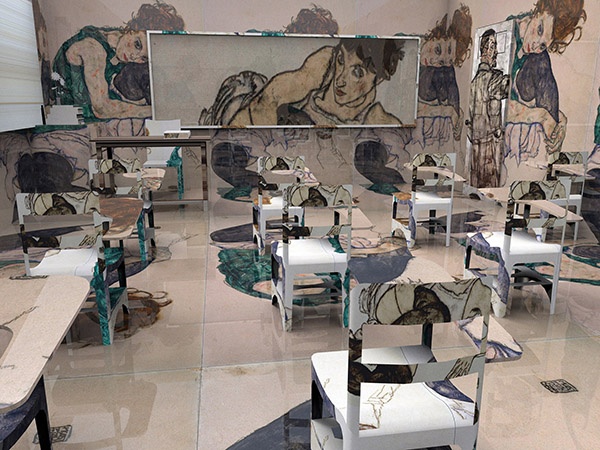 Jon Rafman, Egon Schiele Classroom, 2014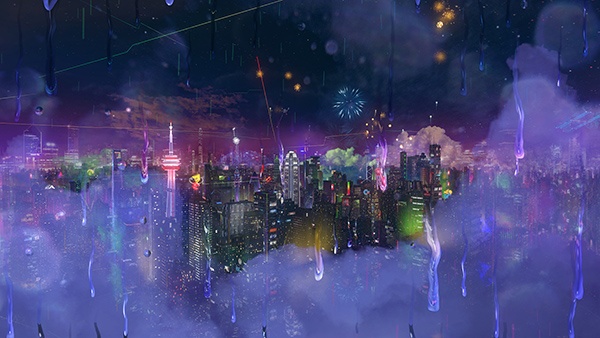 Tabor Robak, 20XX (still from HD video), 2013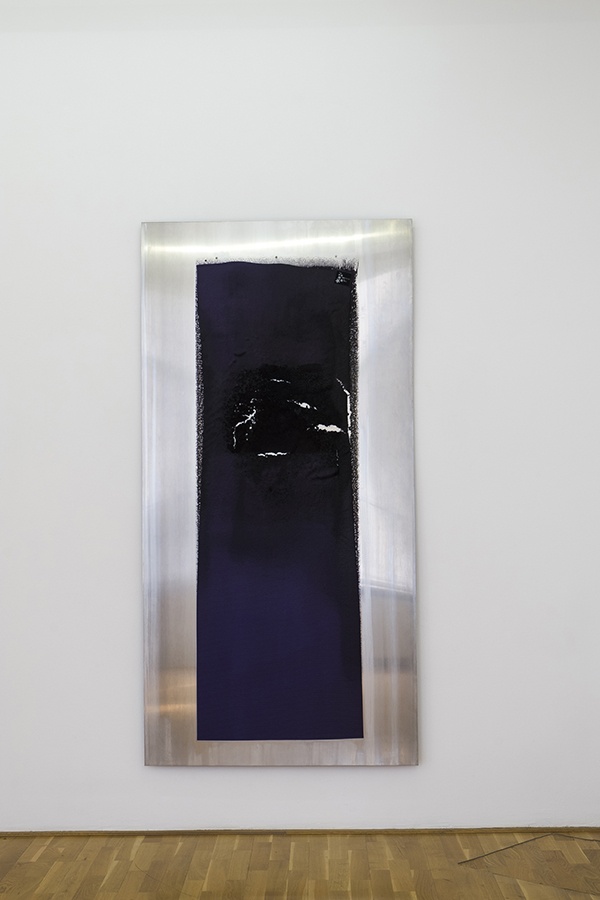 Timur Si-Qin, Melted Yoga Mat (Purple 5), 2013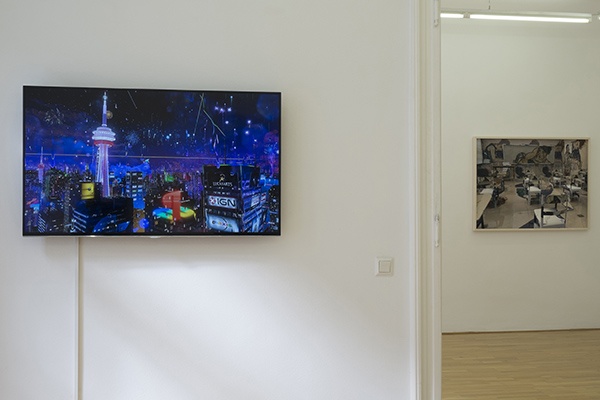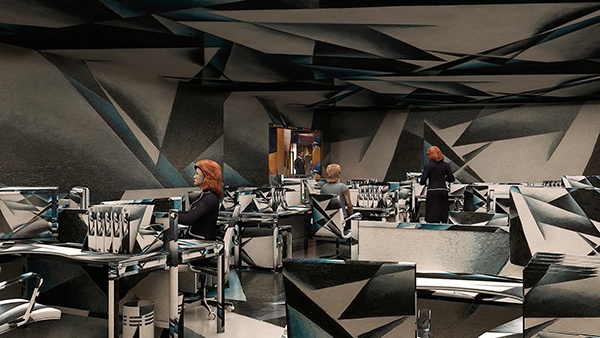 Jon Rafman, Lybov Popova and El Lissitzky Office Complex (still from HD-Video), 2013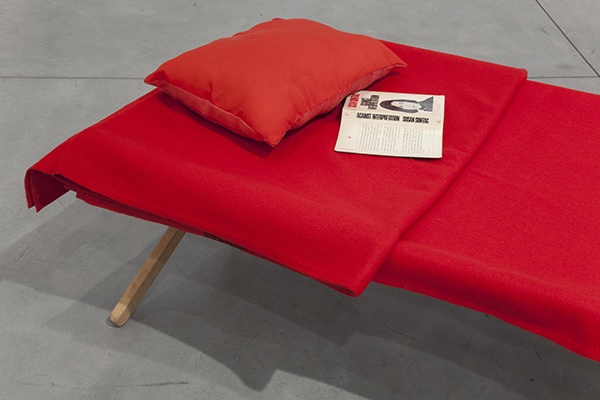 Tom Burr, Notes on Camp, 2011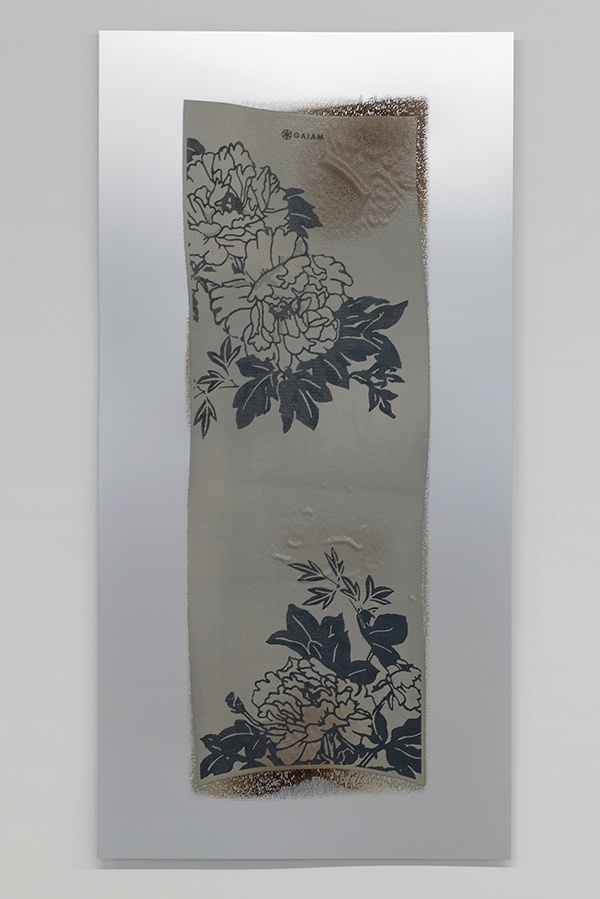 Timur Si-Qin, Melted Yoga Mat GAIAM (Gray 3), 2013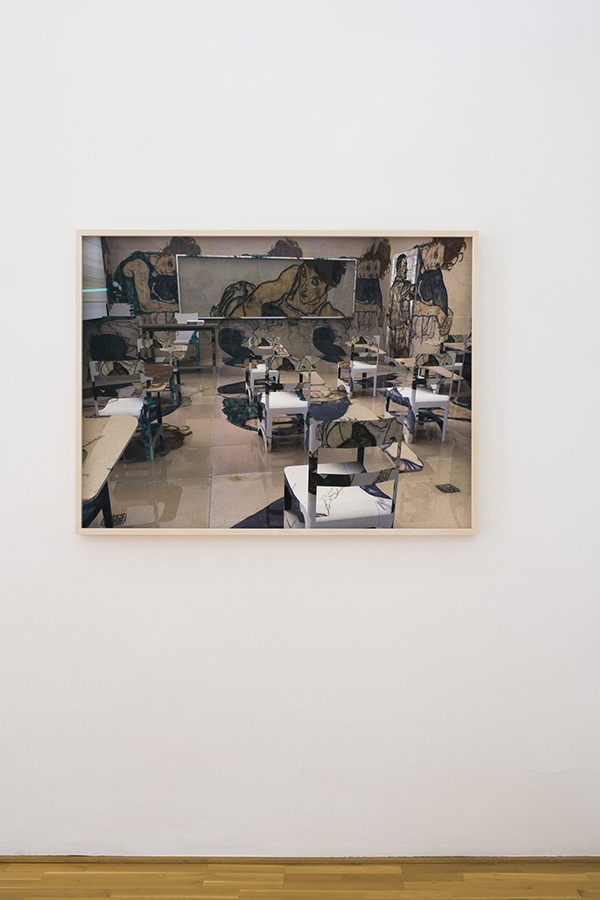 Jon Rafman, Egon Schiele Classroom, 2014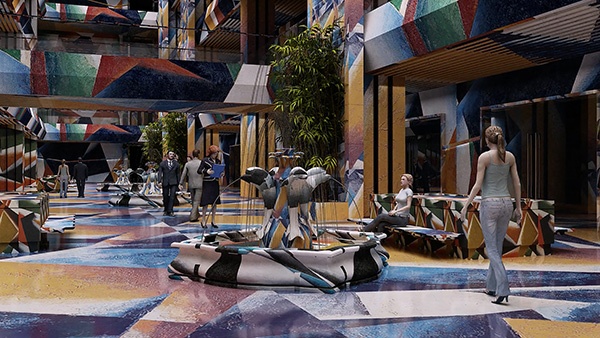 Jon Rafman, Lybov Popova and El Lissitzky Office Complex (still from HD-Video), 2013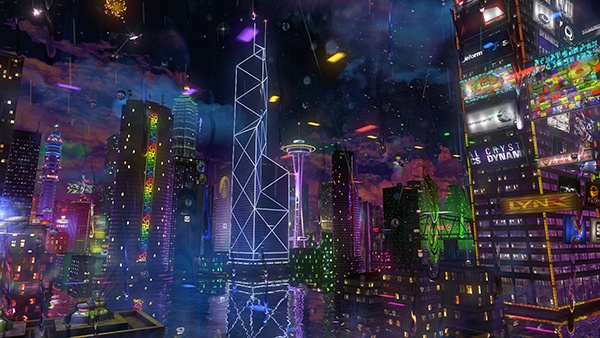 Tabor Robak, 20XX (still from HD video), 2013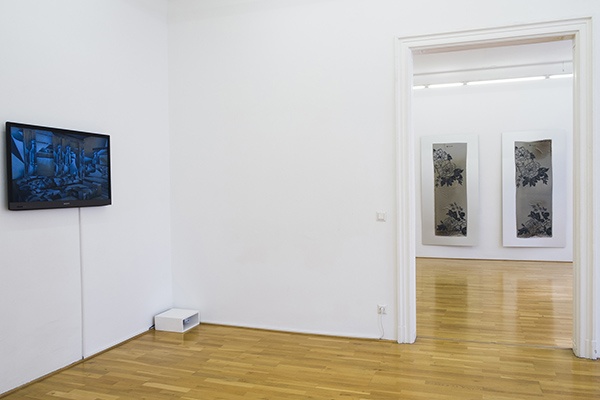 .
"Instrumental Assistance" curated by Kristina Scepanski installation views at Galerie Andreas Huber, Wien
Courtesy: the artists; Galerie Andreas Huber, Wien; Bortolami Gallery, New York; Future Gallery, Berlin; Team Gallery, New York; Société, Berlin. Photo: Karl Kühn.