REVIEWS
Sublime Manifestation of Writing: Irma Blank at MAMCO, Geneva
Close
1
2
3
4
5
6
7
8
9
10
11
12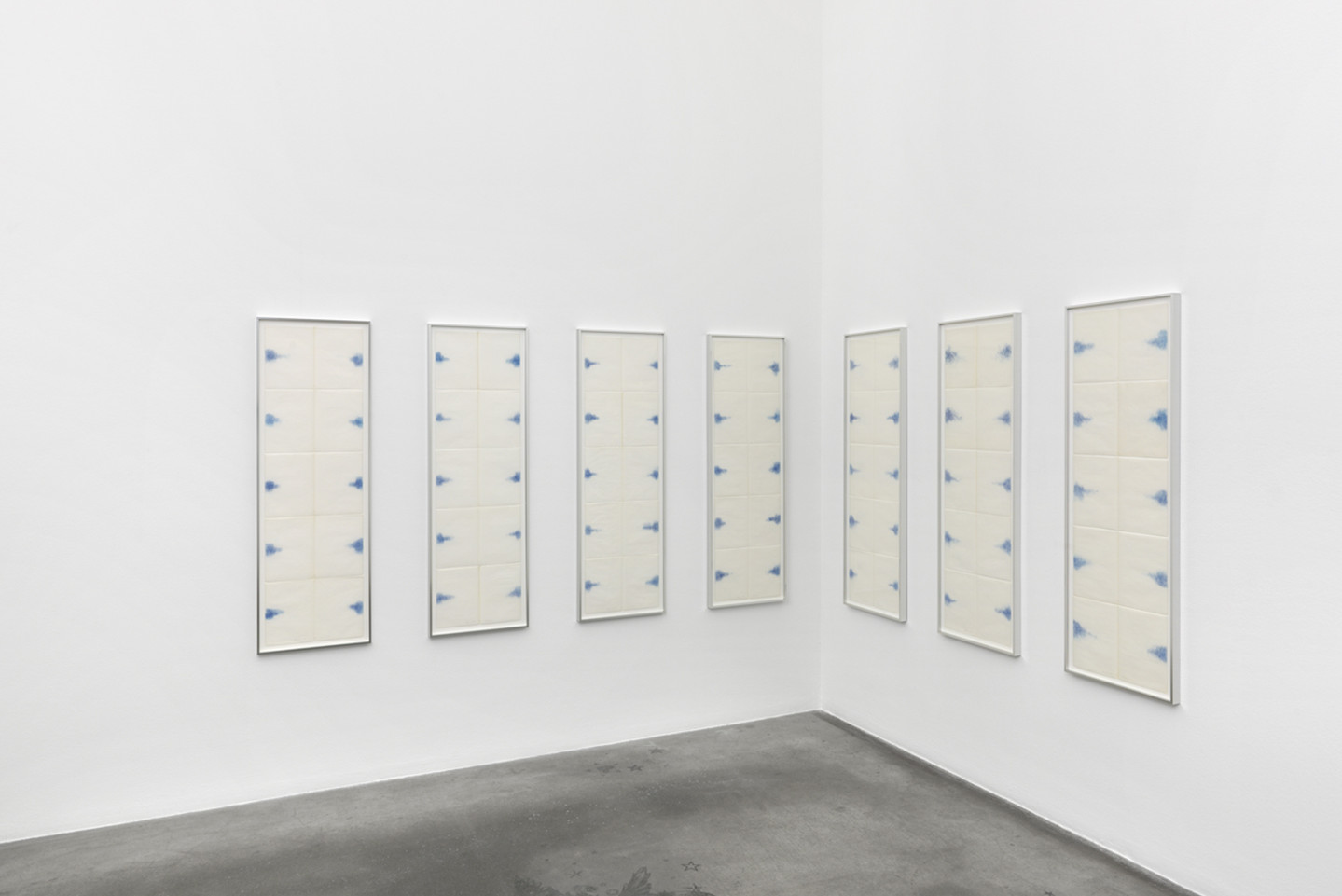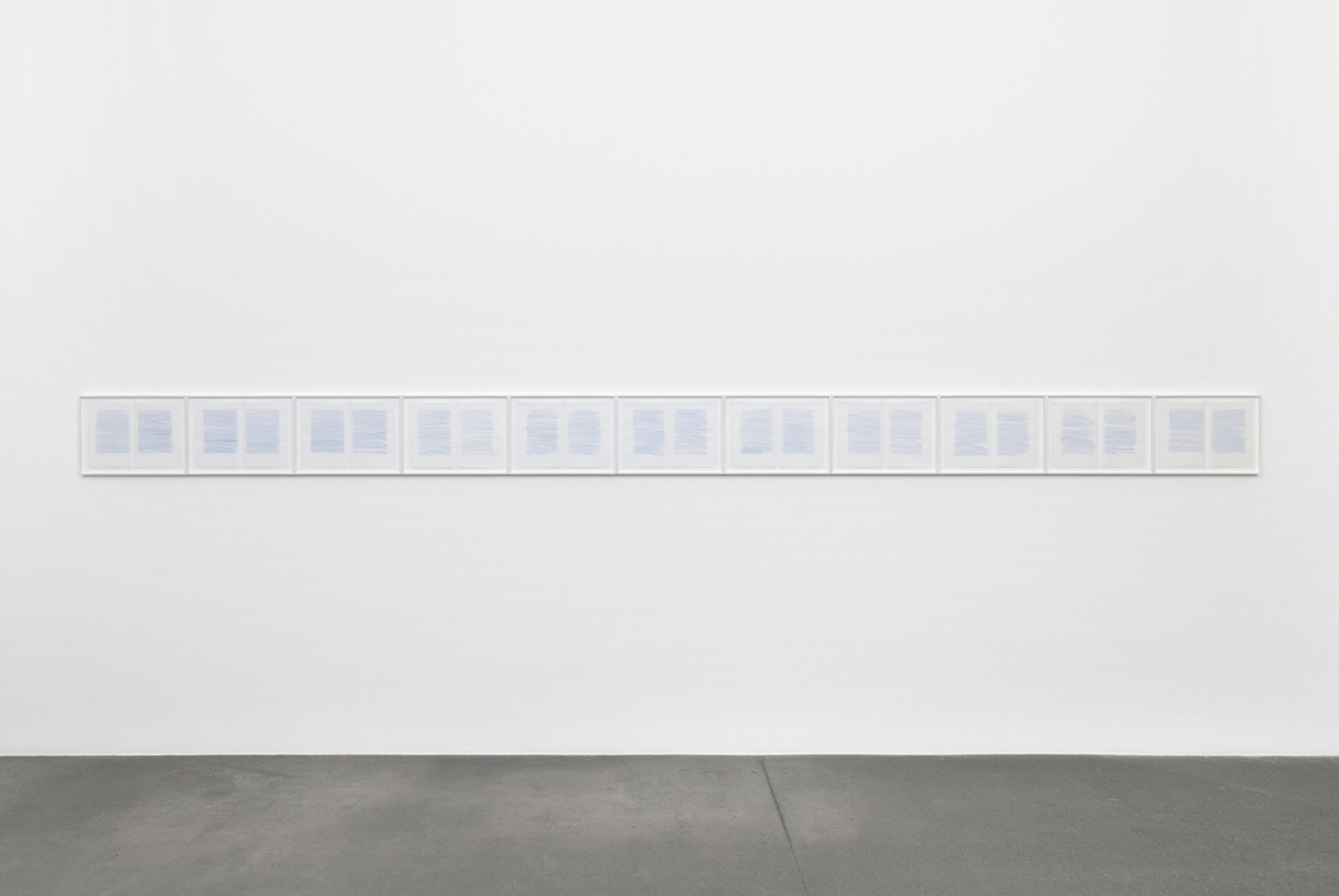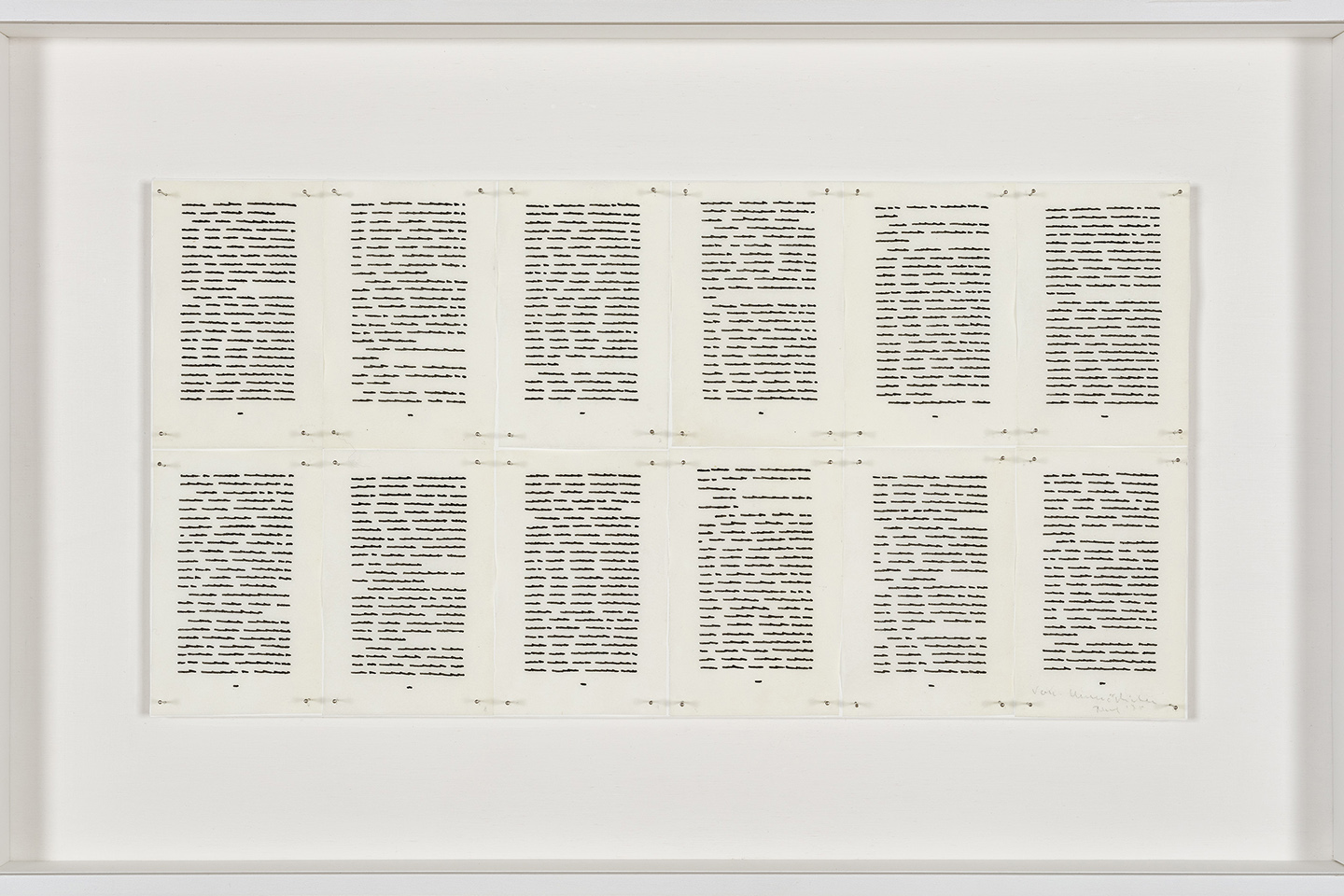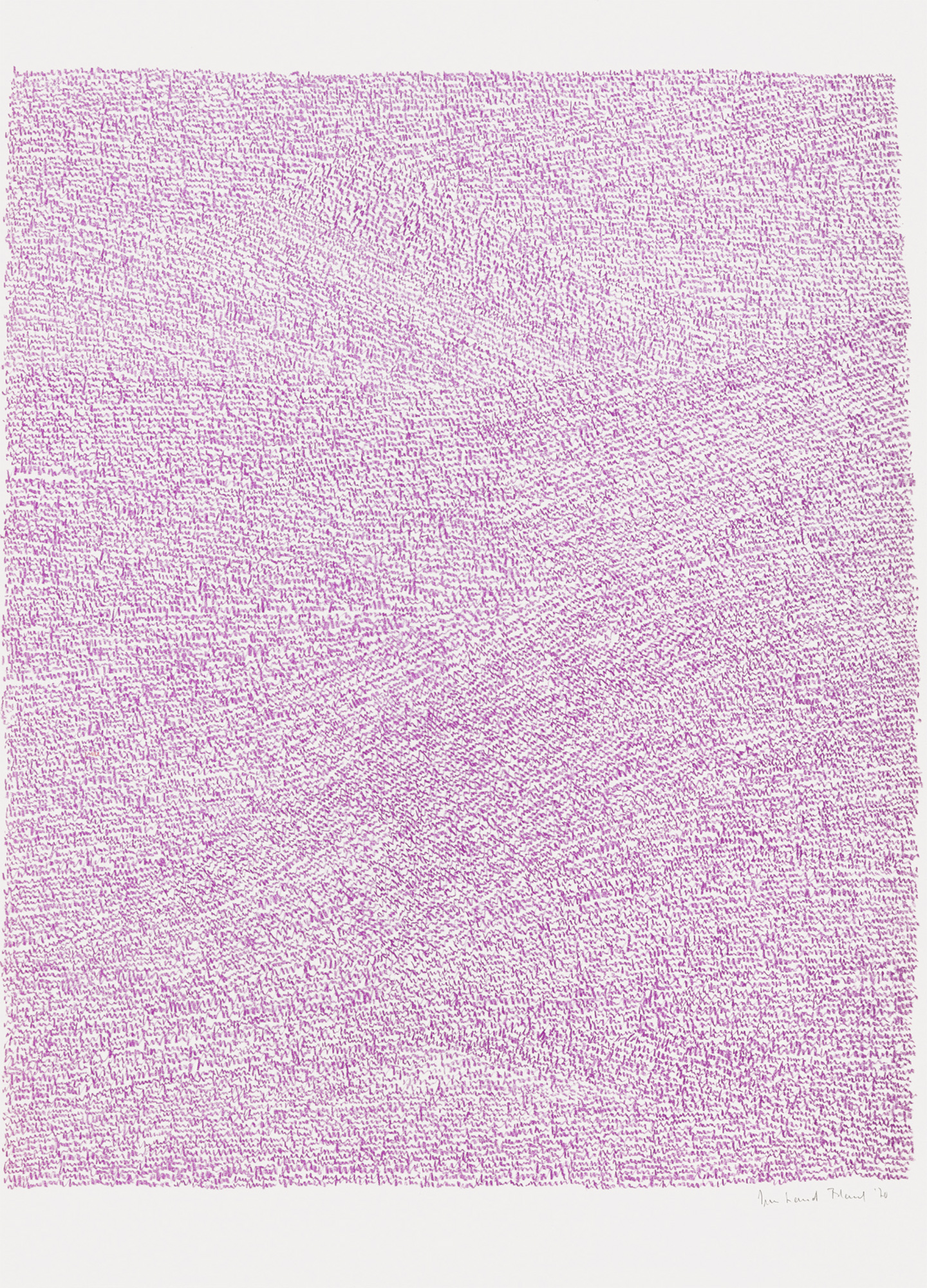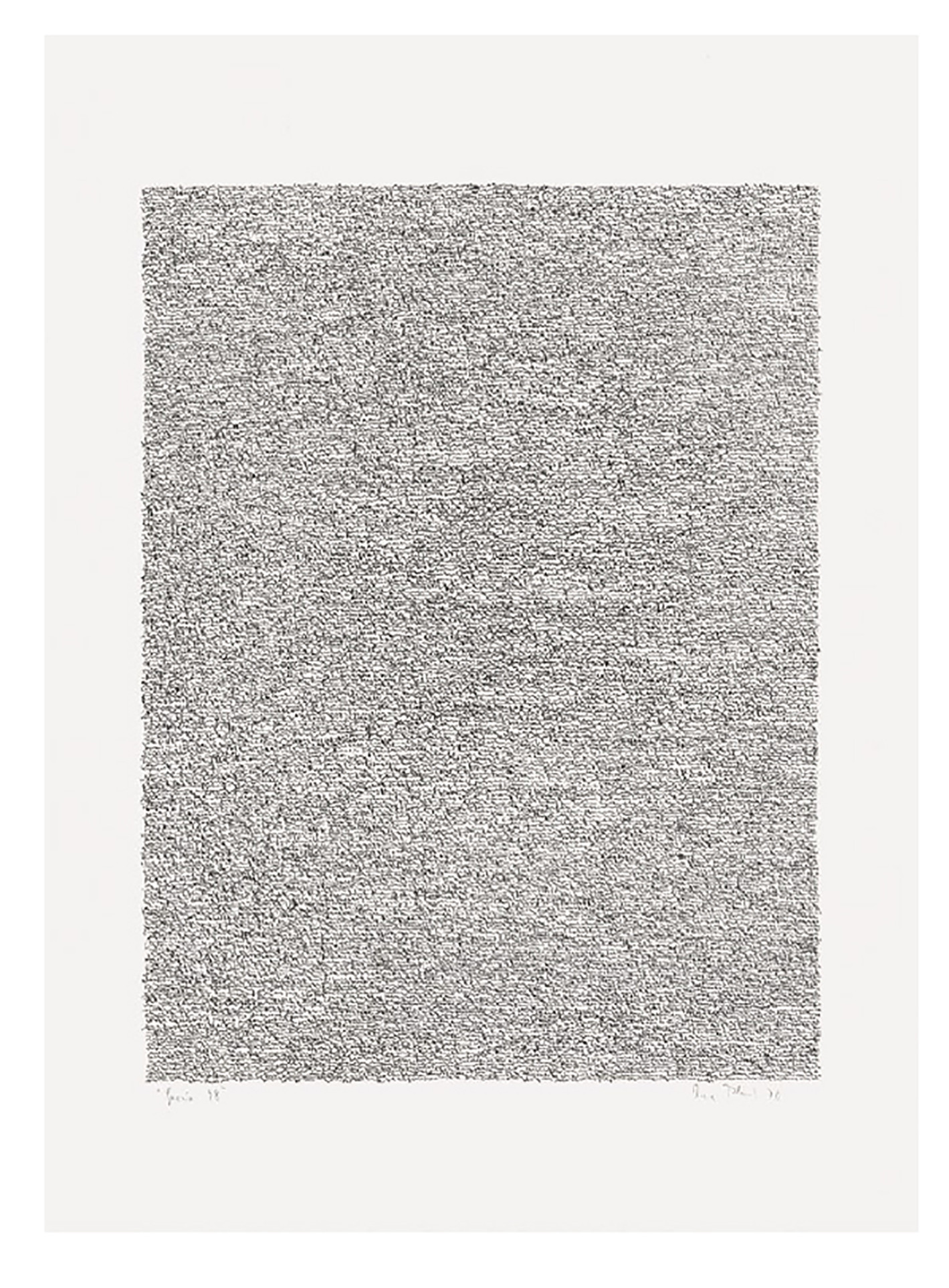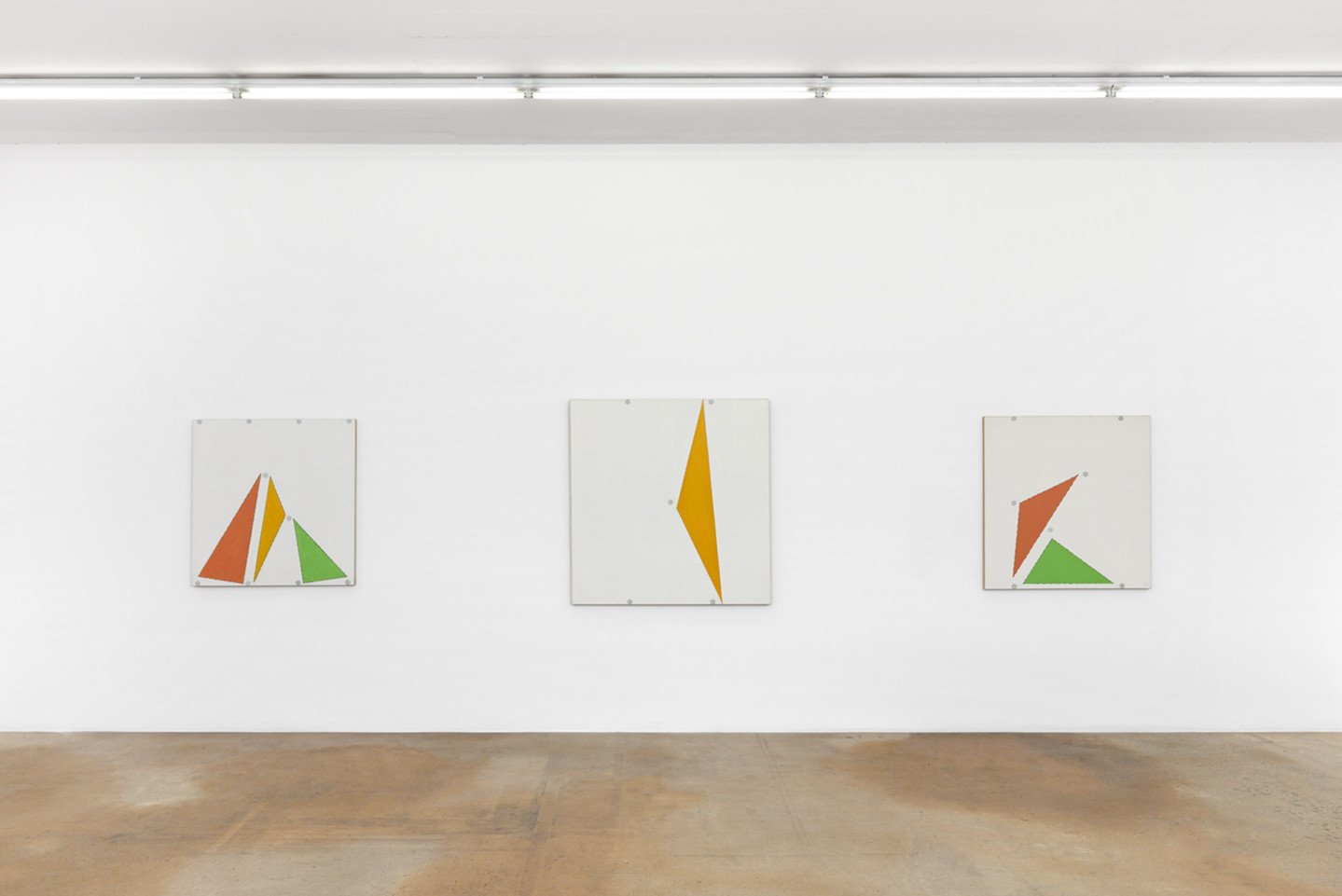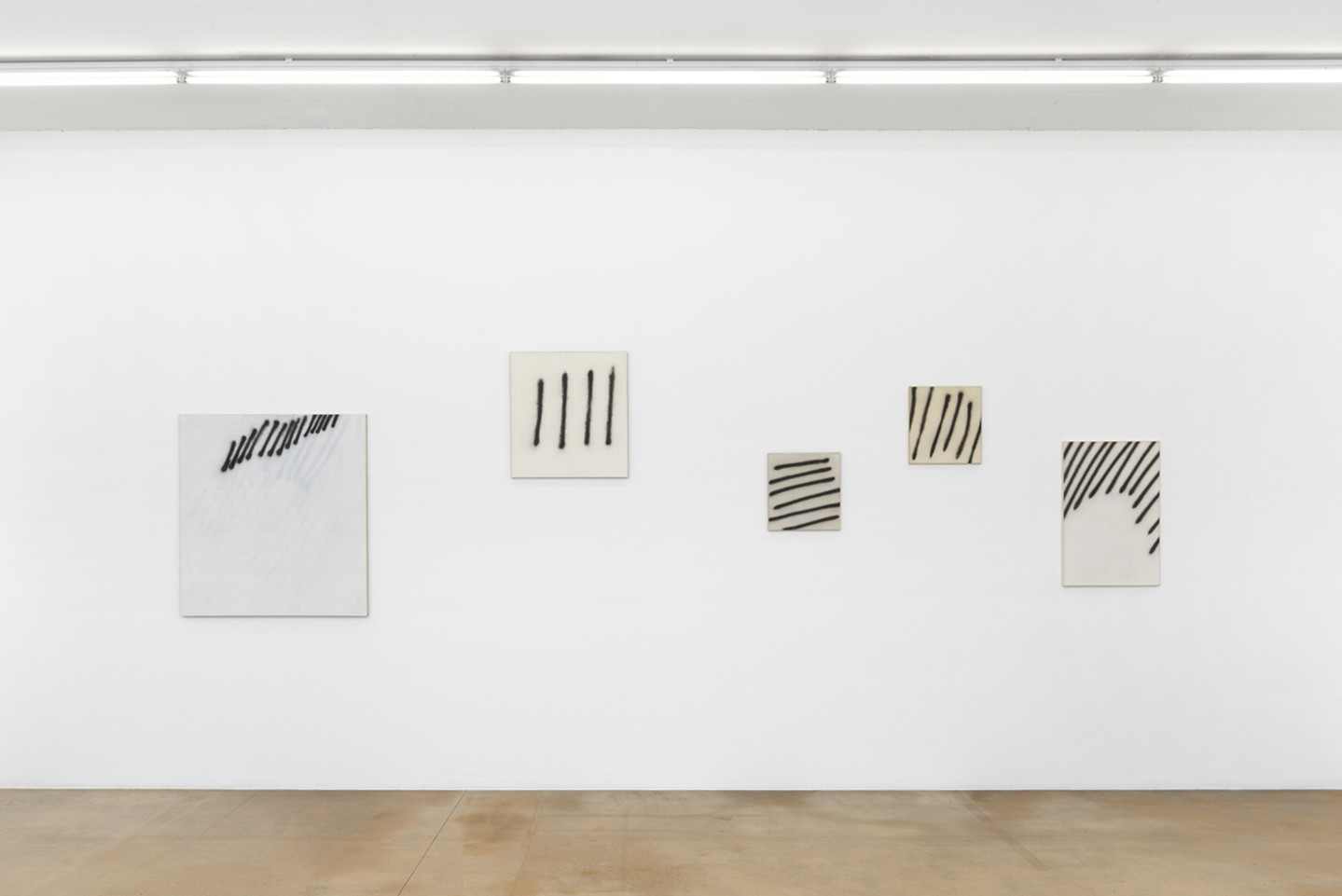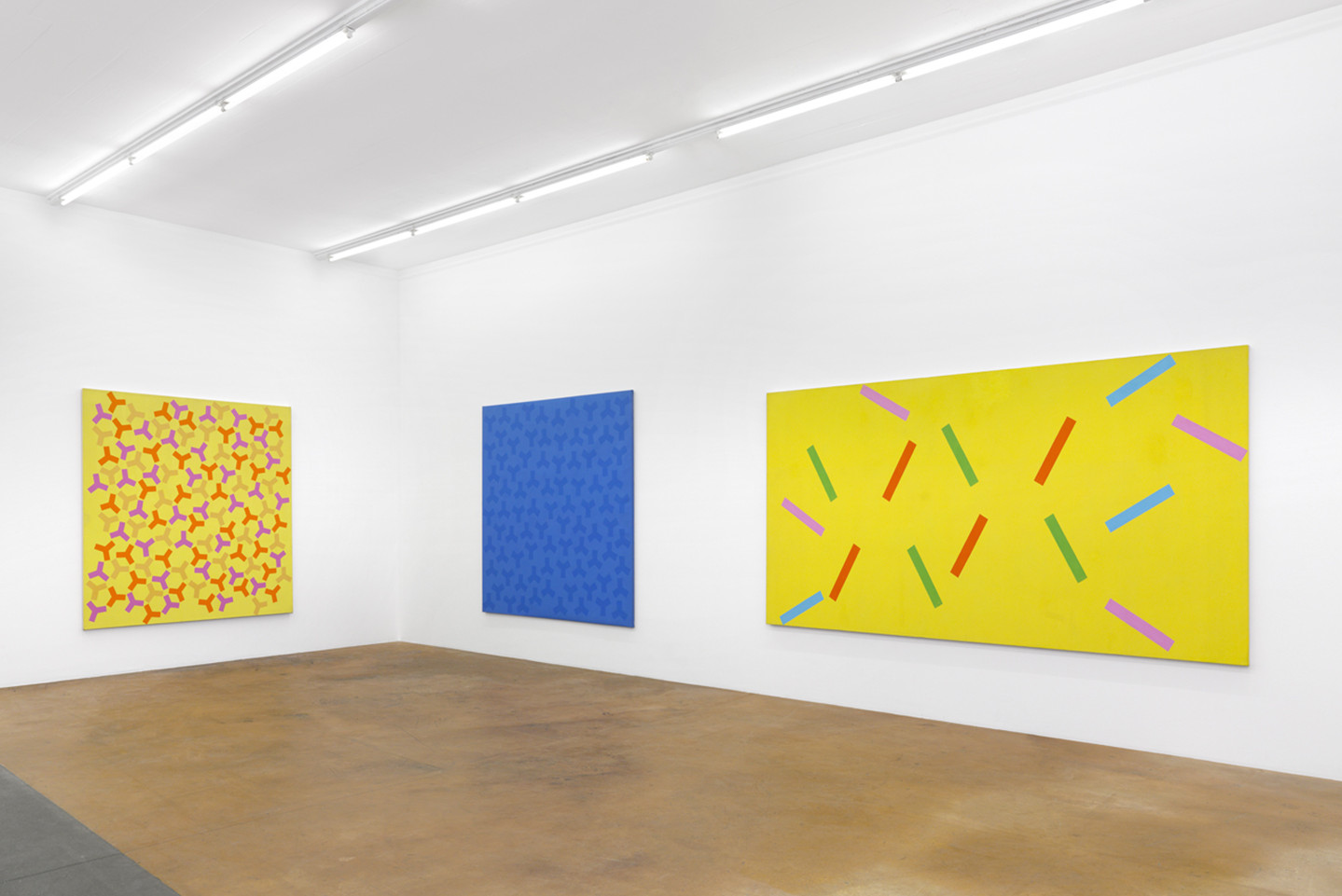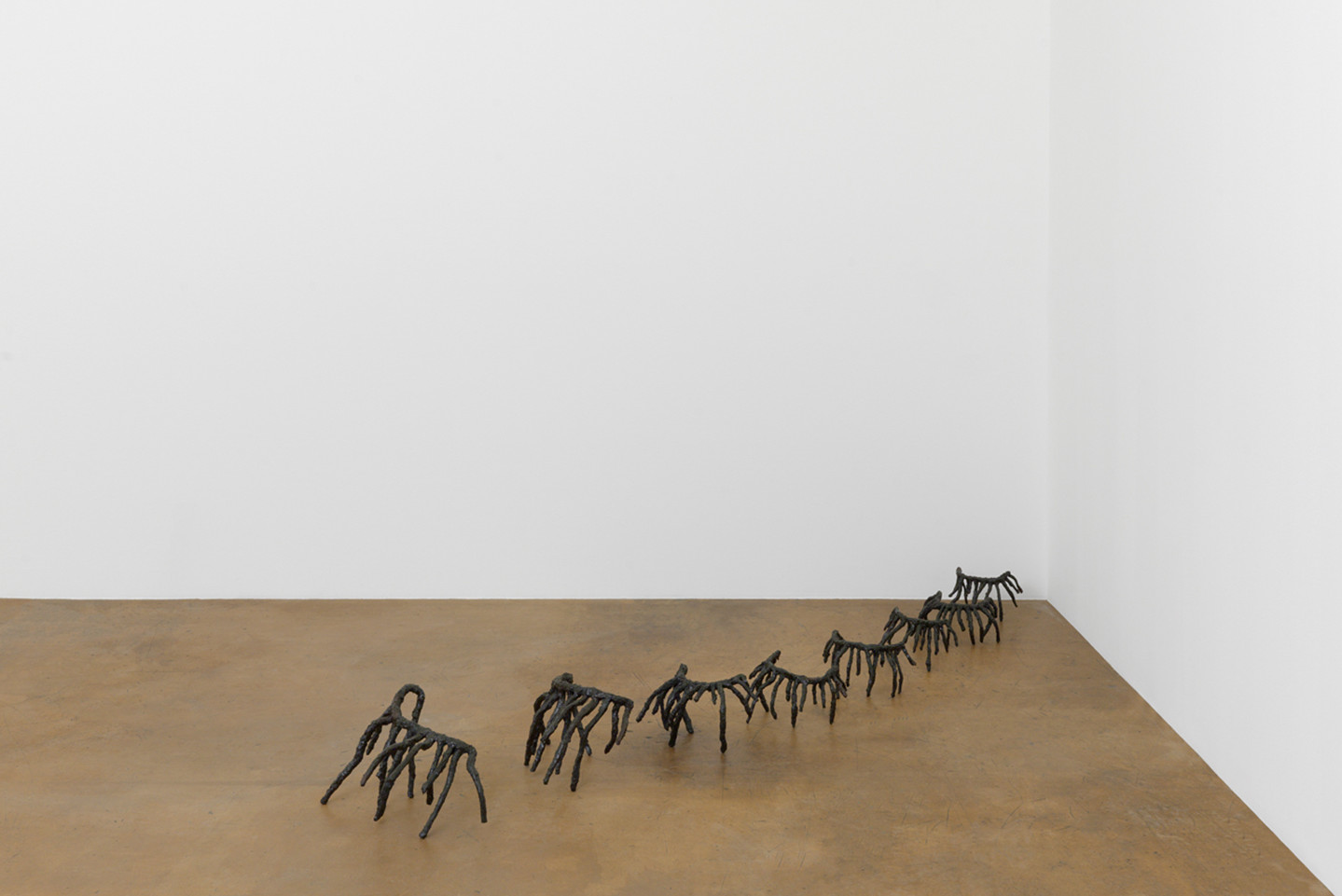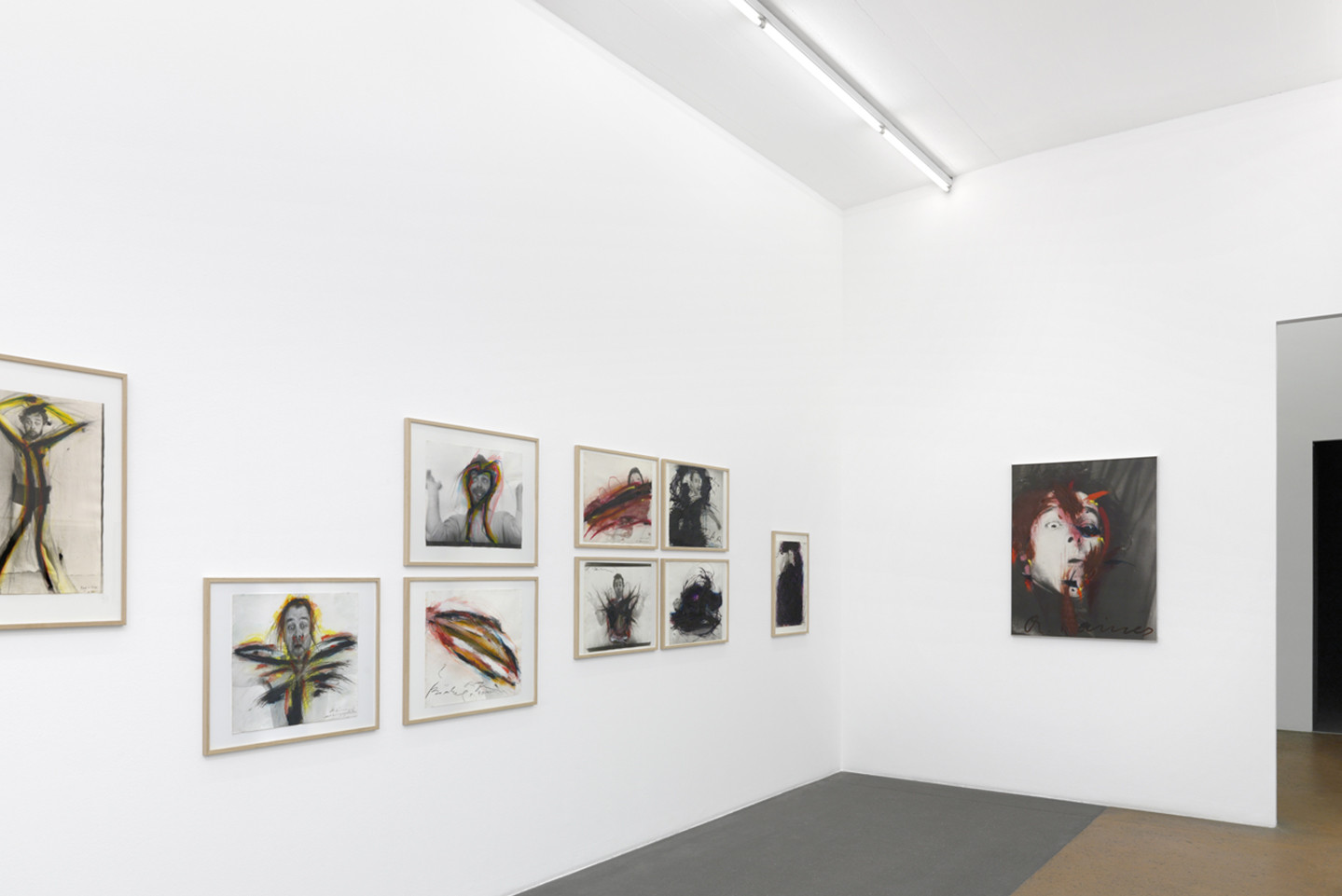 by Giovanna Manzotti
"Writing is the path of being.
Writing is letting oneself go…
to writing, to life.
To oblivion.
It is surrendering to the flux of time,
without offering any resistance."
—Irma Blank, "Notes," July 3, 2002
Constantly maintaining a bond with gestures, drawing, and handmade books, alongside a familiarity with the tactile, material side of writing, Irma Blank (b. 1934, Celle, Germany, lives and works in Milan) has for more than fifty years tirelessly explored word and image through a concentrated, disciplined investigation of the sign, in its pre-linguistic sense (the so-called Ur-zeichen). And she continues at an obsessive pace toward a silent and aesthetic horizon closely related to ritual and spiritual processes, animated by repetition. Her innate inclination toward controlling and registering sensations from minor everyday occurrences is a time-honed skill and has had the effect of crystallizing her work into series or cycles: "I have investigated the abysses of the self, the individual and collective archive of past and present. I have questioned the world, the noise of the world, writing. I have chosen my tools without prejudice, in keeping with necessities, from the pencil to the pen, the paintbrush to the ballpoint pen, India ink to watercolor pastels, acrylics to oils."1
In 1955 Blank moved with her Italian husband from northern Germany to Syracuse in Sicily. That experience of isolation and deracination—both geographical and linguistic—became the bedrock of her work, the trigger moment that initiated the Eigenschriften (Self-Writing, 1968–73), an unreadable series that avoided conveying specific meaning, through which the artist started an inner observation of her personal world. The outcome of this practice is presented on the third floor of MAMCO, Geneva, where a wide selection of works from the Eigenschriften series (all pencil and ink on paper) occupies three walls. Considered as a form of escape from one's surroundings by emptying a never-identical sign through the repetition of a drawn line, this series is a form of non-semantic, self-referential writing, asserting itself as a language evoking a trance, a prayer, a soliloquy that simultaneously engages—in however utopian a fashion—with a large community of potential readers precisely because it "employs a language itself that doesn't belong to any culture—or, perhaps, it belongs to all cultures."2
Coinciding with her move from Sicily to Milan in the early 1970s, the Trascrizioni cycle (1973–79) allowed Blank's signs to take a step toward the outside, considering media, culture, and knowledge as real elements welcomed and developed into the flow of her works. By transcribing books and articles from newspapers and magazines (recognizable by the column layout), she thus allowed her work to embrace the reality of the surrounding world. Taking the form of transcriptions—wherein the repetition of graphic marks and signs mimicked the typography, and even the punctuated pauses on the printed pages—with this series the artist "wanted a sign that would be quicker and broader than Eigenschriften, which are meticulous, more monastic works… This speed has to be documented by recording the sound of the writing, where you can hear the urgency of the need to move forward."3 This was actually already existent in her work: "Since writing the Eigenschriften, I have become very aware of sound—of my breath, of the scratching of my pen nib on paper. Working alone at night, the more I plunged into silence, the greater my awareness of my breath became: my drafting table became a soundboard, like a drum. I came to realize that this sound was part of the work."4
The Trascrizioni selected for the MAMCO show (all India ink on parchment-like paper) are thus a deep demonstration of the fact that for the artist, the page is ever more a place of relations and structures, rhythms and emotional impulses. As Luca Cerizza suggests, for Blank, "Writing is breathing, panting is breathing, working is living."5
This meditative and reiterated exercise of body and hand became a "perfect" recording instrument through which the artist has built over time her own alphabet reduced to eight letters—only consonants, no vowels (c, d, h, j, l, m, r, and t). It is readable, but not understandable in the conventional sense. The cycles of carbon copy on transparent paper titled Book Crossing (2015), which resembles a graphic recording of the eye traversing the book, and Global Crossing (2016), where a single marker line on paper becomes the trace of the hand across the page—all part of the Global Writings (2000–16) series on view—are witnesses to a critical approach to the era of communication, in a moment of spreading standardization and technological development that Blank perceived and grasped once again. The unique and vital line of the Global Writings is closely related to the last series included in the show, and assumed as a personal form since 2016, when the artist found the right side of her body immobilized, thus forcing her to learn to draw with her left hand. She progressively regained some mobility, but the experience of self-teaching "dance" found its result in the works Gehen, Second Life (2018), where blue, black, and red marker on transparent paper are displayed as single and double pages imitating the appearance of lines of text.
In this sense and more, to revisit personal artistic approaches to the use of writing, language, sign, and surface as points from which to delve into new means of perceiving and relating to the world is a thread running through all the other exhibitions on view at MAMCO. Besides Irma Blank's show, the museum hosts through the beginning of February 2020 three projects that analyze and extensively stage experimental practices reexamining pictorial gestures and signs in the history of postwar painting. Retrospectives of the French painter Martin Barré (1924–1993), curated by Clément Dirié; an insightful overview of the (ultimately unclassifiable) approach of Minimalist, Postminimalist, and Conceptual US artist Rosemarie Castoro (1939–2015), curated by Julien Fronsacq; and an ensemble of pieces given by Austrian painter and photographer Arnulf Rainer (b. 1929), organized by Rainer Michael Mason following the donation to MAMCO by the Foëx family, bring out a panorama tensions and desires that are immediately perceptible on the surface of "things." Or, better, toward both "an attempt at and a theory of narrative," as suggested by Travis Jeppesen—"a theory that attempts to link narrative with the material means of its enunciation. It has to do with an anxiety over the surface, whether that surface be paper, canvas, stone, wood. Wall. Face. Surface presents itself as a blankness yearning to sing, to be able to enunciate its substance, tell a story, tell its story."6 More specifically, as the museum's director, Lionel Bovier, wrote in the editorial statement in the half-yearly MAMCO Journal: "The replacement of brushwork by the use of spray, the extension of painting to the body and the space, the liberation of language from meaning, or the covering-over of pre-existing images are just some of the tropes on show—'gestures' that remind us that artists think above all in forms."7
And if Rainer's frenetic and gestural vocabulary finds one of its iconic manifestations in the series of death masks of great men (Sans titre [Gesichter mit Goya] [1983]) as well as in the tragic and sometimes comical photographic self-portrait series, his vast array of techniques—blackenings, overpaintings, prints, canvases painted with oil, chalk, pencil, and drypoint stylus on aluminum and zinc—allows him to work on series of themes, subjects, and geometrical signs (as crosses and the cruciform structures), always pursuing the idea of "painting in order to quit painting." An even more nonlinear approach, and most of all a range of other media, is a Castoro trademark, from abstract and monochrome paintings—initially tessellated with choreographed Y shapes that later fractured into bars, distributed as an allover pattern (Red Blue Purple Green Gold [1965])—to the expansion of their modes of operation in formal terms to incorporate the body and the exhibition space in a sort of conceptual extension, both diagrammatic and linguistic. From 1968 onward, Castoro developed new graphic processes using diagrams and language to reveal a concern with time and space, while in the 1970s her sculptural works, the "containers," explored without restraint social and psychological implications of the body as physical instrument, reflecting her fascination with dance.
Characterized by a more severe formal rigor, Barré's linguistic approach to painting is divided into five periods, each corresponding to a precise engagement with color, the borders of the canvas, space out of frame, foreground and background, areas left in reserve, and the relation between figure and ground, as well as cerebral, chromatic, and physical properties of pictorial forms. Working sequentially, like Blank, Barré seems to embrace some traits of the other exhibited artists. For instance the performativity of the aerosol spray works from 1963 to 1967—and their seeming desire to capture time and gesture—remind me of Blank and Castoro. And while Barré's investigation of color and combinatory process from 1979 to 1992 recalls Blank's Radical Writings (1983–96), the overpainting and obliteration of his 1972 works aligns with Rainer's variations of layers and registers, inviting the audience to appreciate the gesture of repetition over time as a subtle, complex, and articulate mode in which reverberations resonate in surfaces, layers, and whole cycles of works.
The exhibition by Irma Blank, curated by Johana Carrier and Joana P. R. Neves, is organized in collaboration with Culturgest, Lisbon; CAPC musée d'art contemporain de Bordeaux, France; Center for Contemporary Art, Tel Aviv; ICA, Milan; Museo Villa Dei Cedri, Bellinzona, Switzerland; and Bombas Gens Centre d'Art, Valencia. A series of retrospective exhibitions, focusing on comprehensive presentations of her work and/or the emphasis of graphic or performative aspects, travels in these institutions through fall 2021.
1. Irma Blank, in "On Ritual Five Questions to Irma Blank", from an interview with Alfredo Cramerotti, October 2015, published in French in Roven #12, 2016.
2. Barbara Casavecchia, "I Am, Here I Am," Frieze, June, 1, 2017, https://frieze.com/article/i-am-here-i-am.
3. Irma Blank in conversation with Hans Ulrich Obrist, in Irma Blank (London: Koenig Books, 2019), 298.
4. Casavecchia, "I Am, Here I Am."
5. Luca Cerizza, Irma Blank: Senza Parole (Bologna, Italy: P420, 2013), 12.
6. Travis Jeppesen, "All that Scrawl: Toward a Wild Writing," Mousse, no. 69 (October 2019): http://moussemagazine.it/all-that-scrawl-toward-a-wild-writing-travis-jeppesen-2019/.
7. Lionel Bovier, "Editorial," MAMCO Journa, no. 4 (2019): 3.
at MAMCO, Geneva
until 2 February 2020