EXHIBITIONS
Isa Genzen "Sky Energy" and Stan Douglas "DCTs and Scenes from the Blackout" at David Zwirner, New York
Close
1
2
3
4
5
6
7
8
9
10
11
12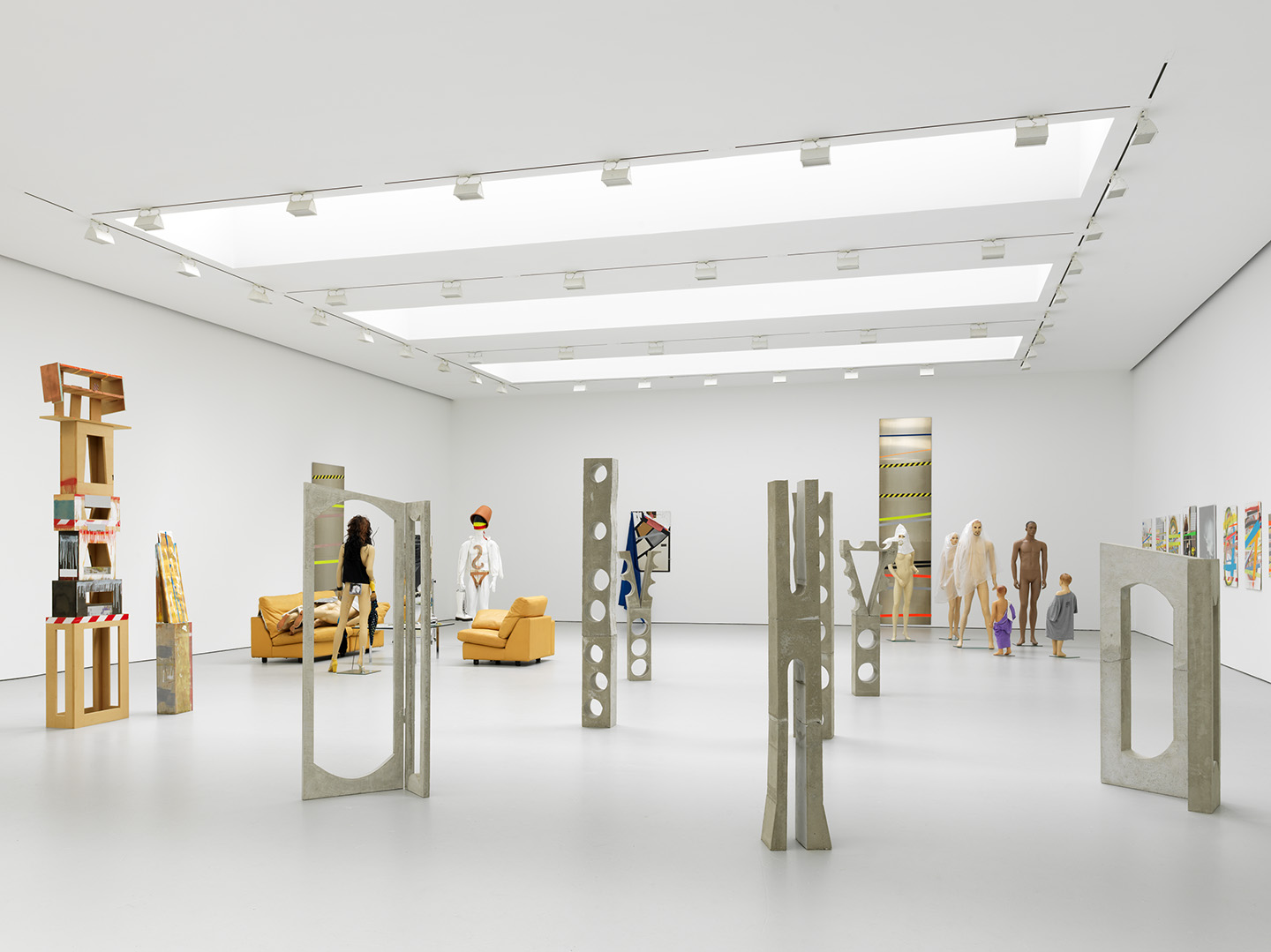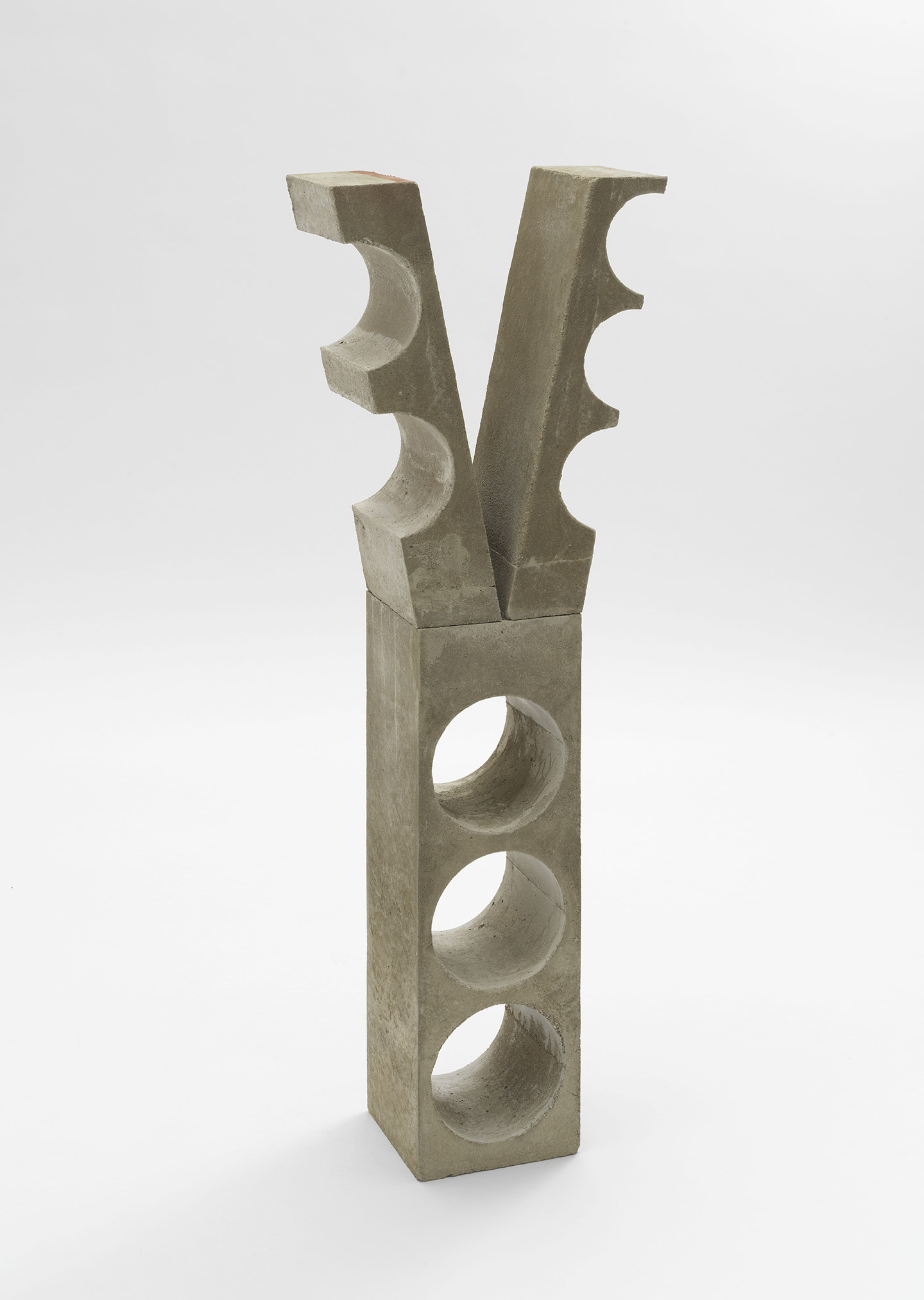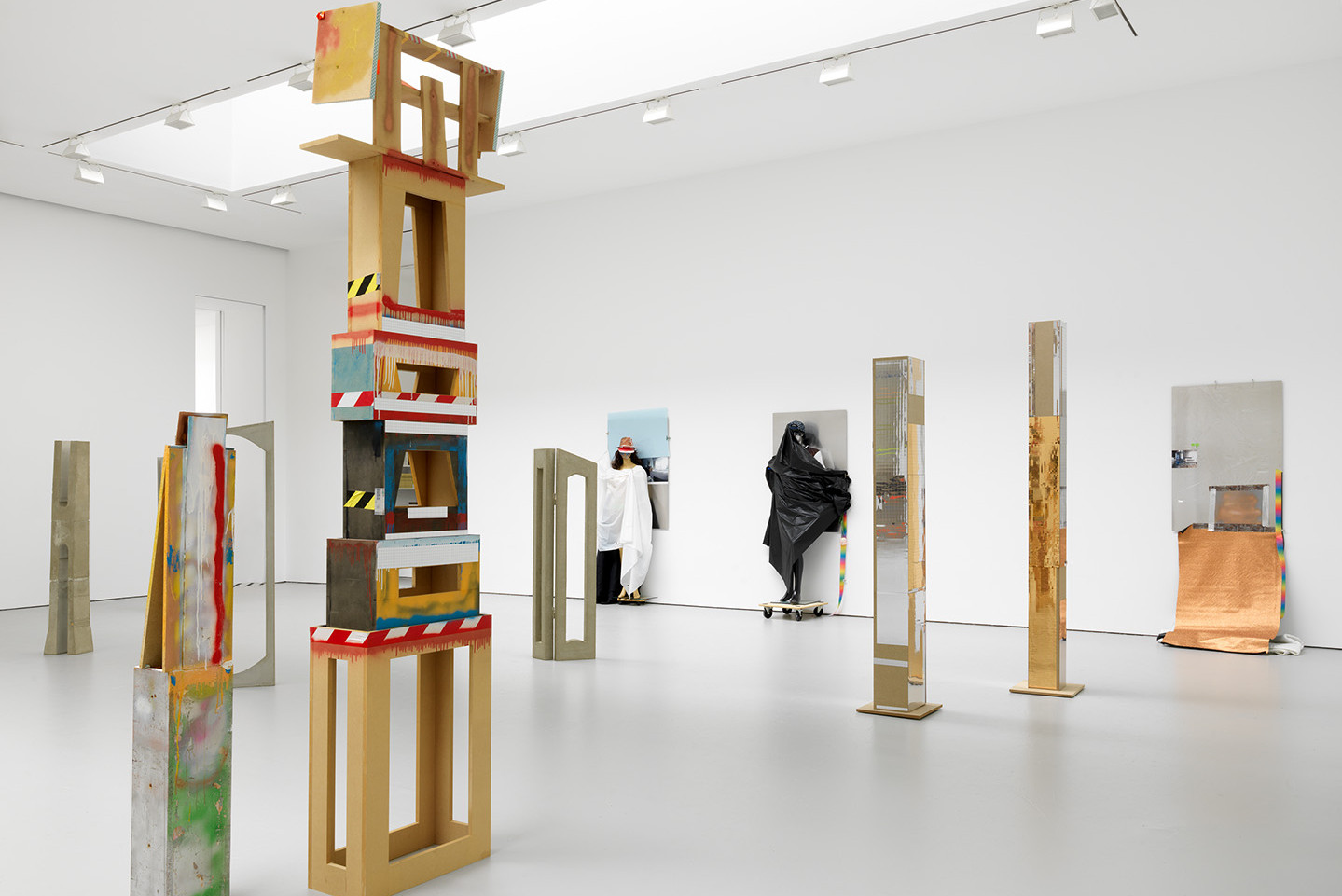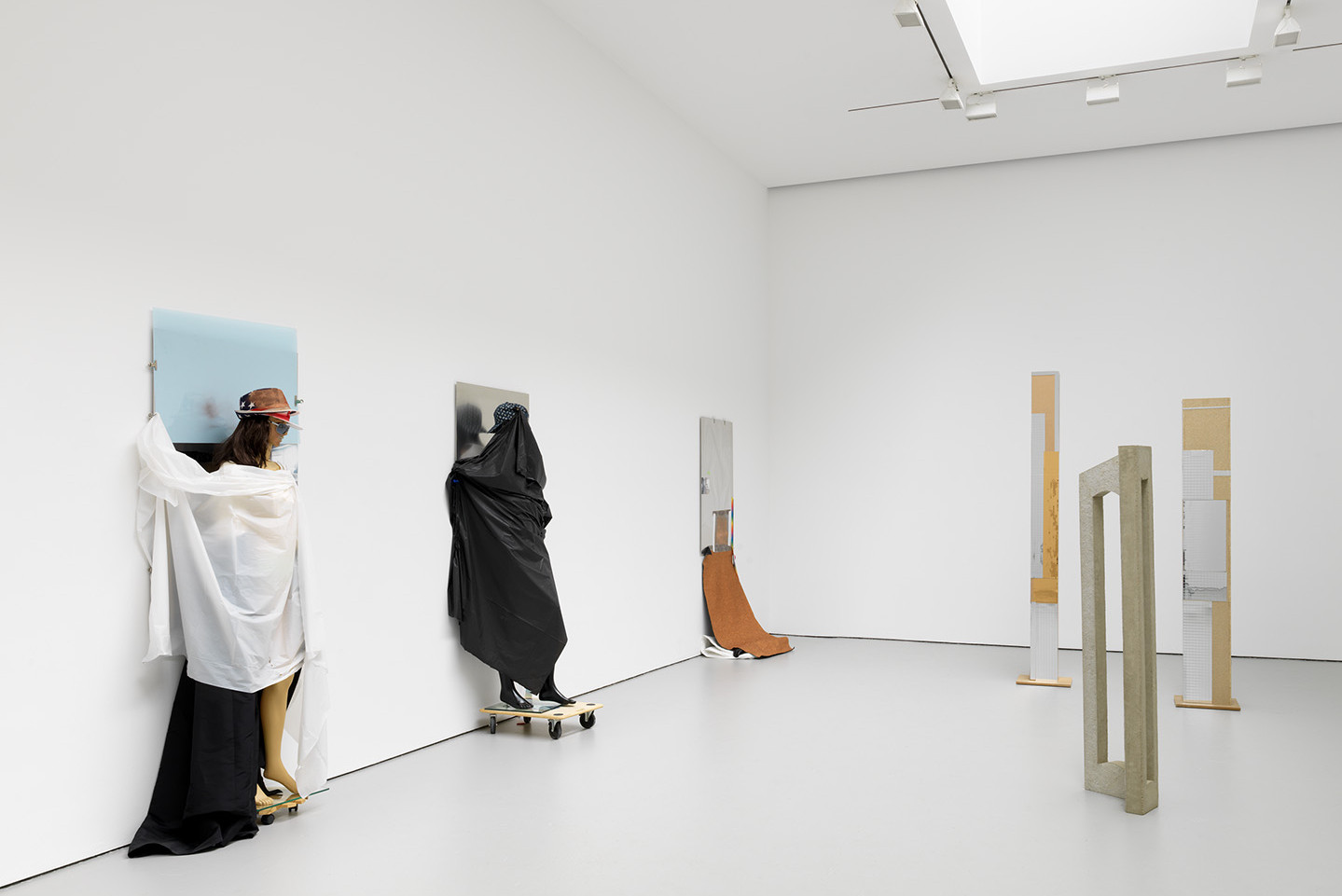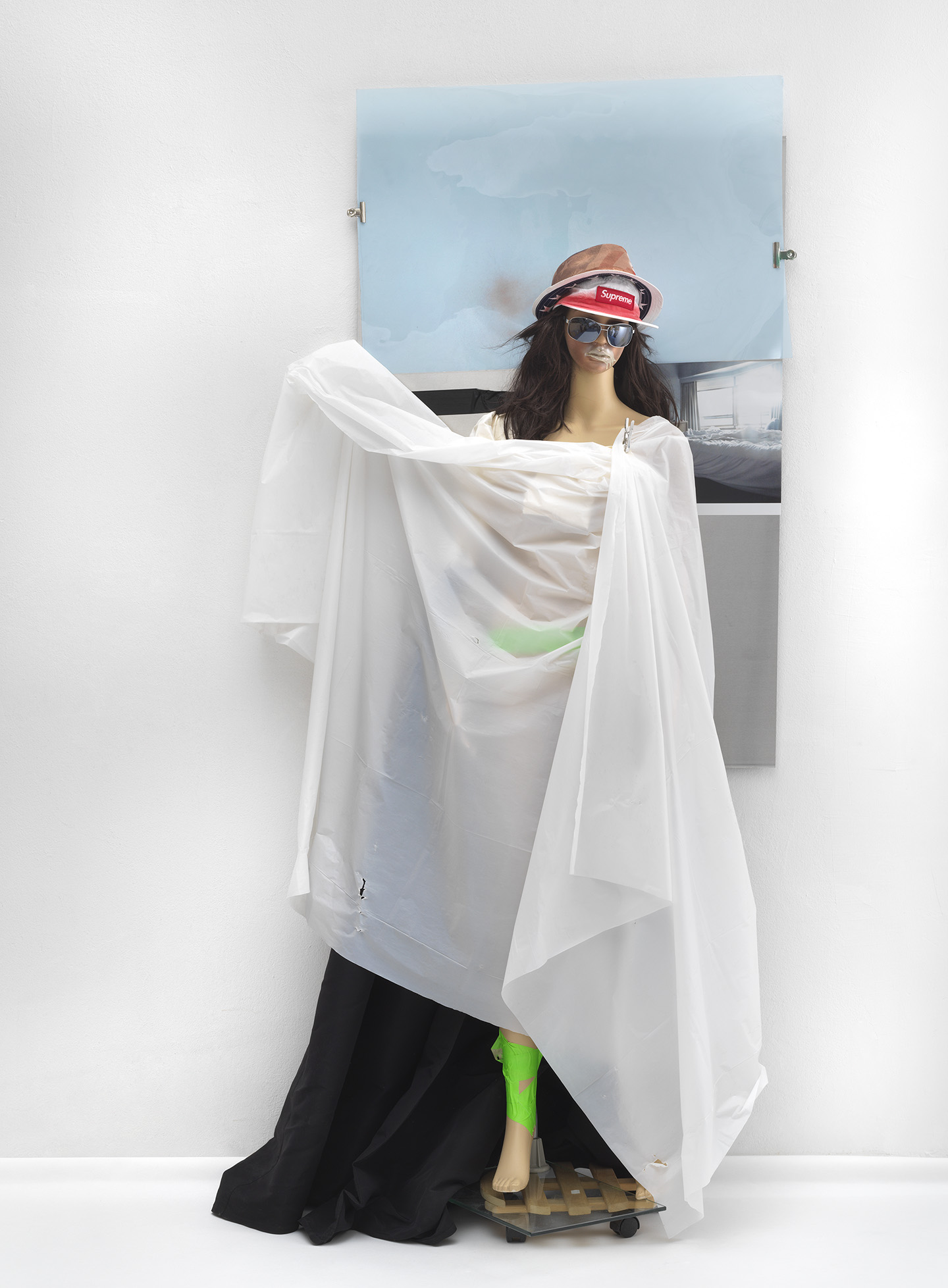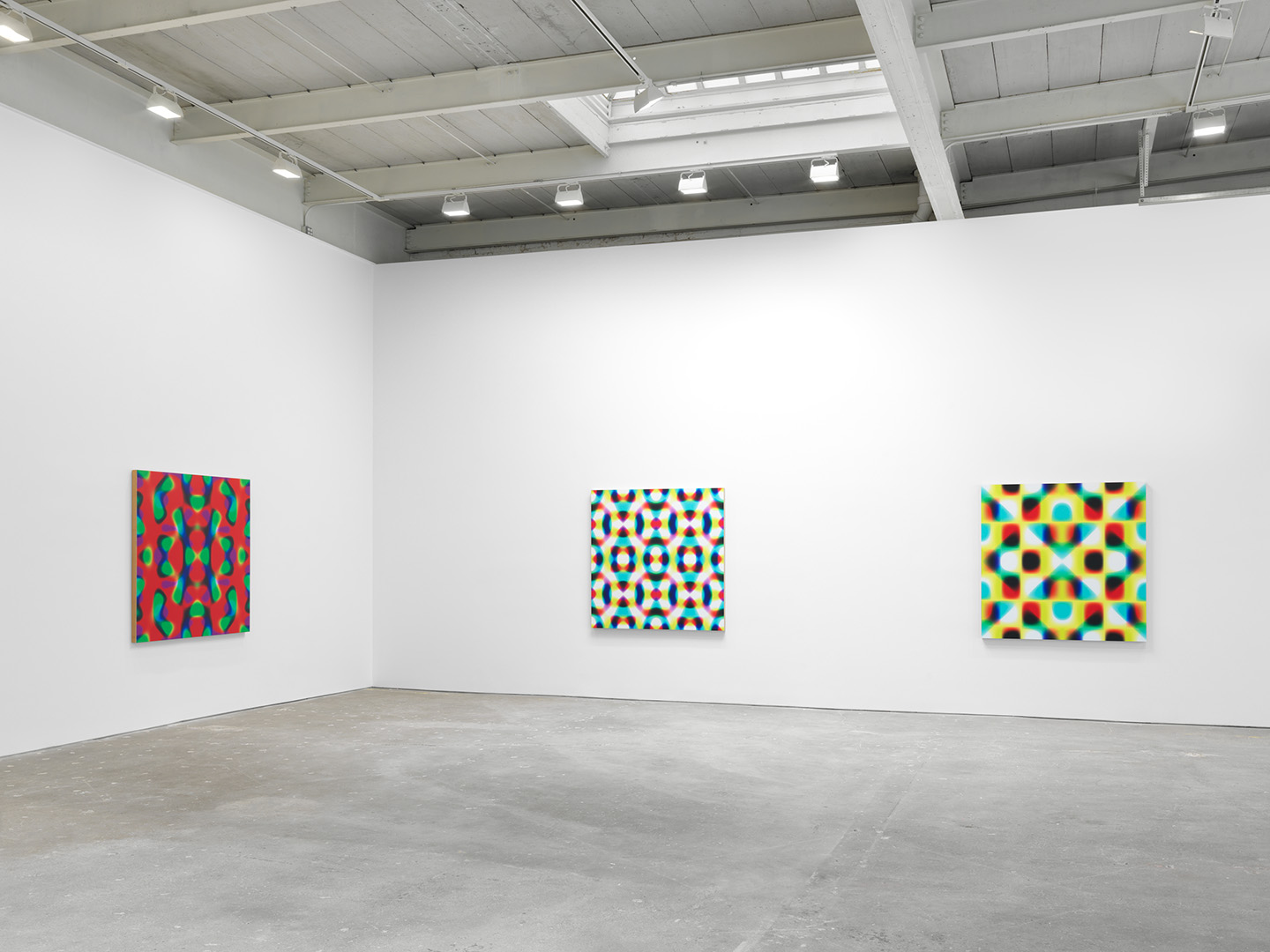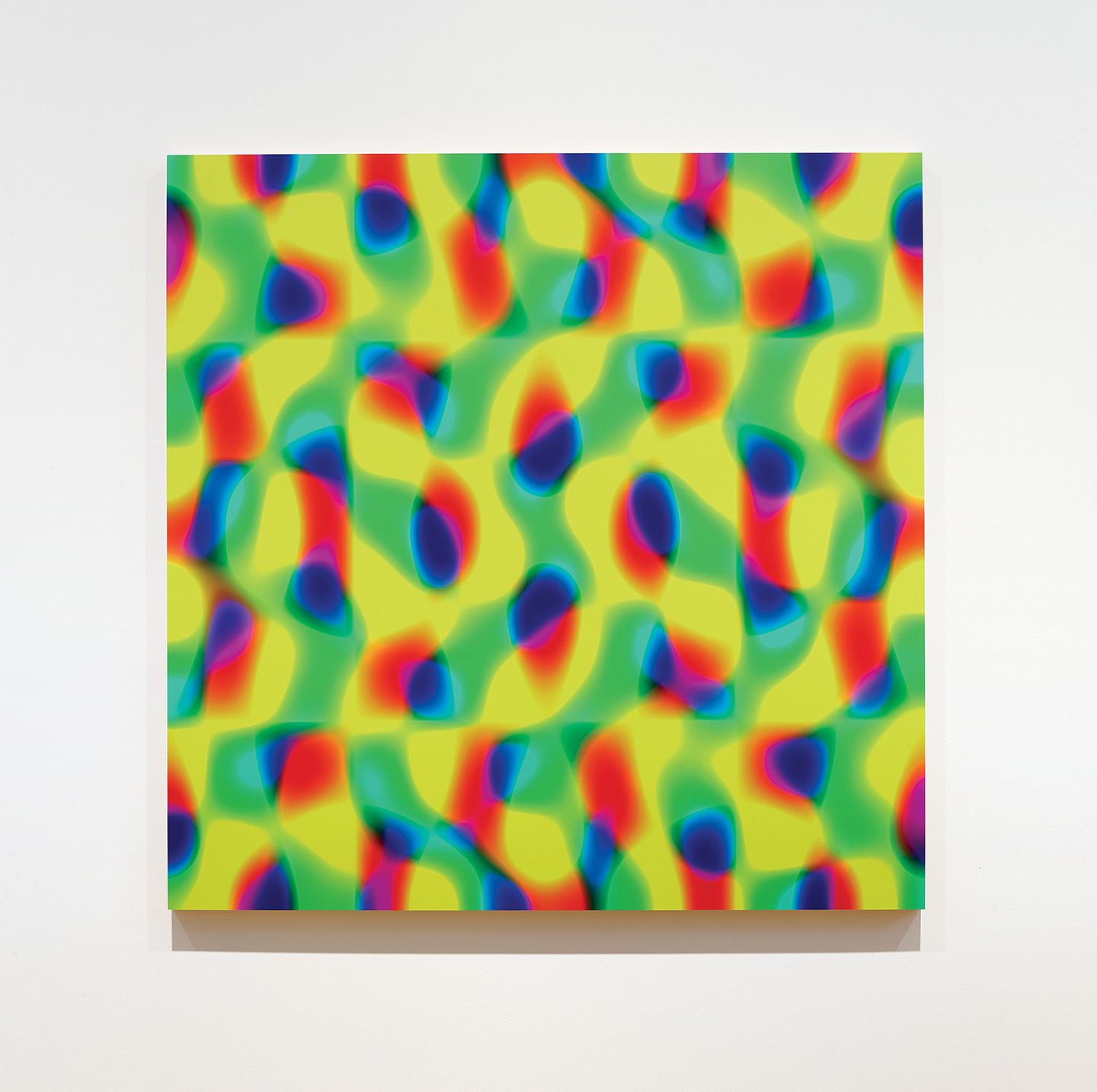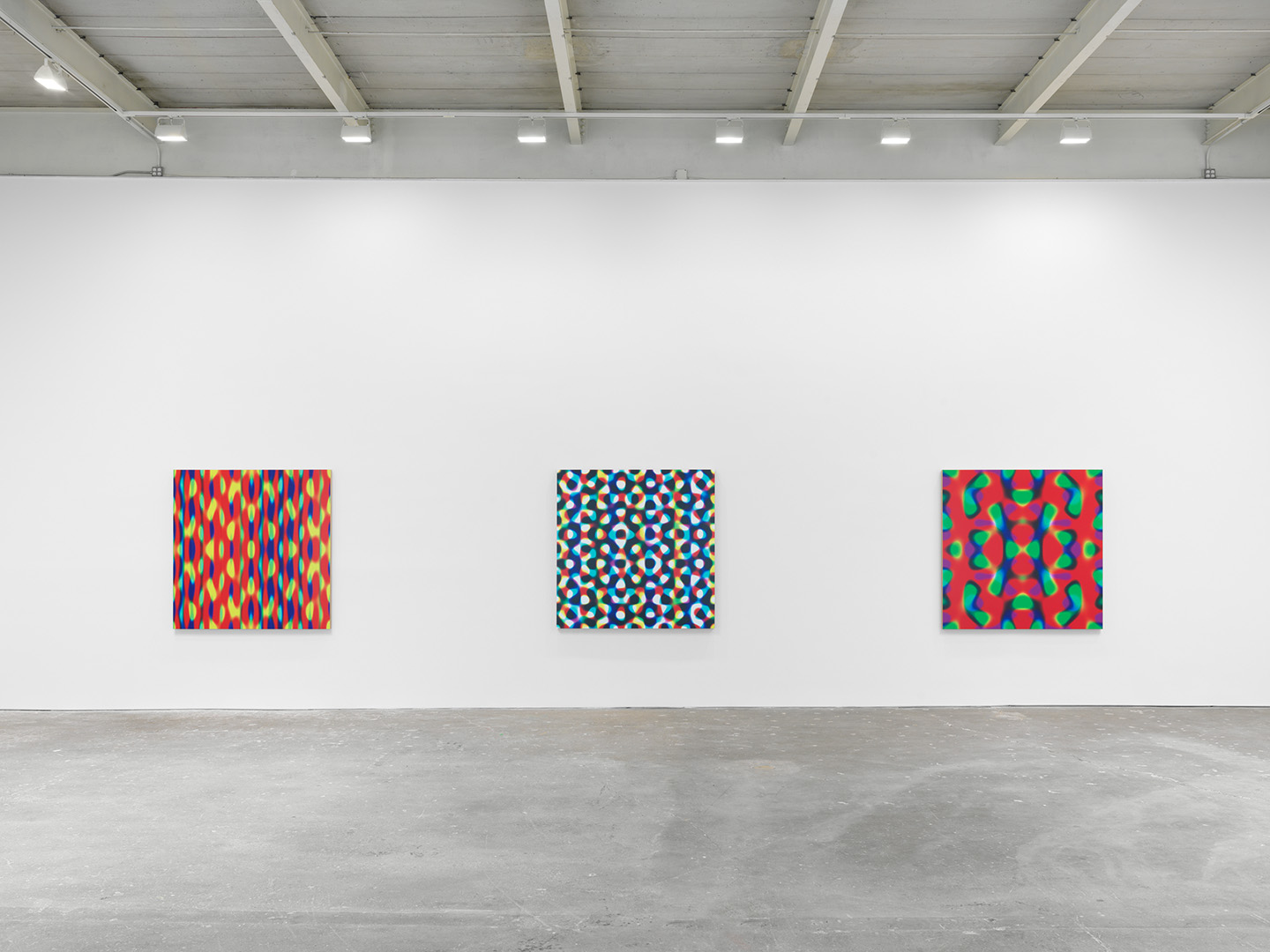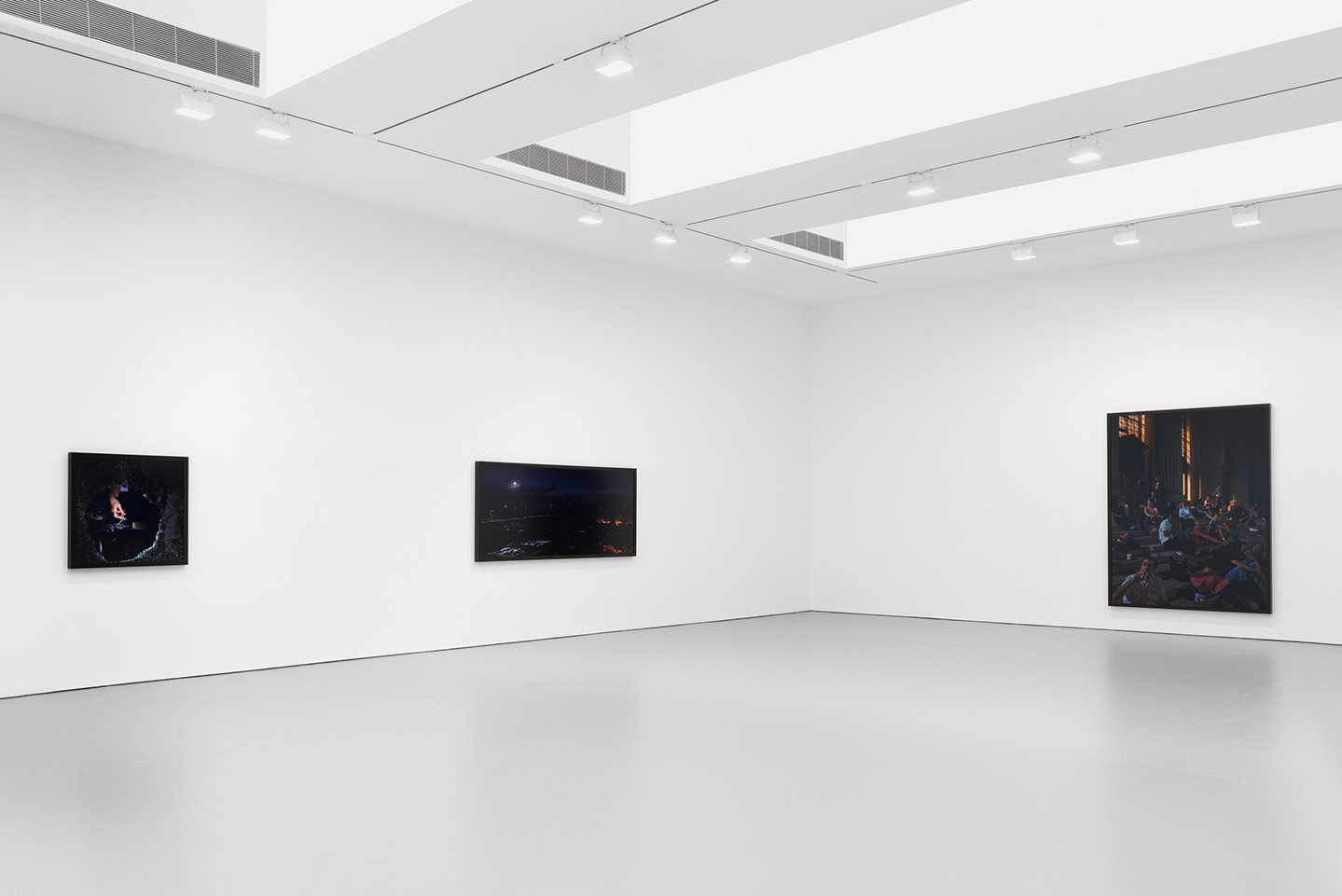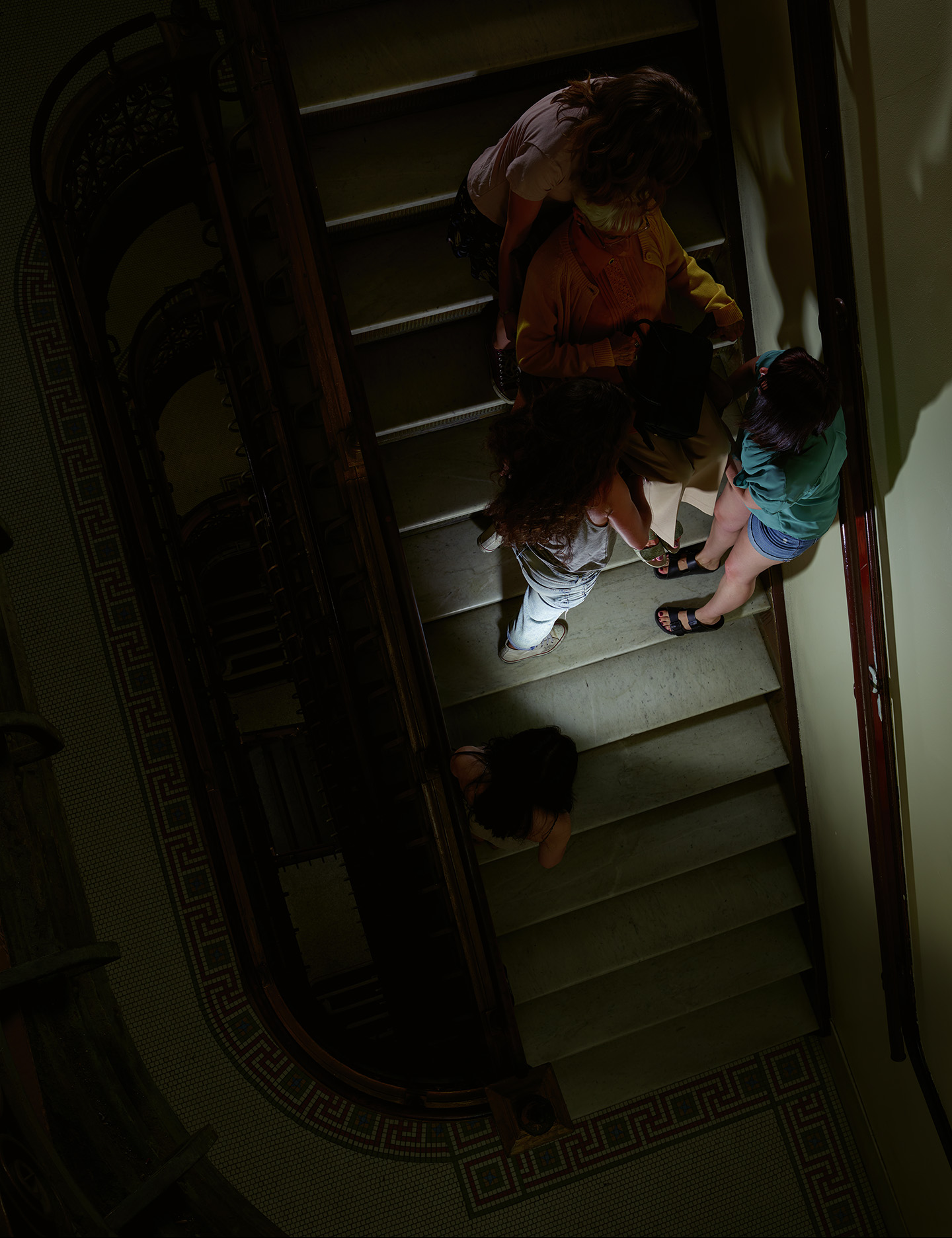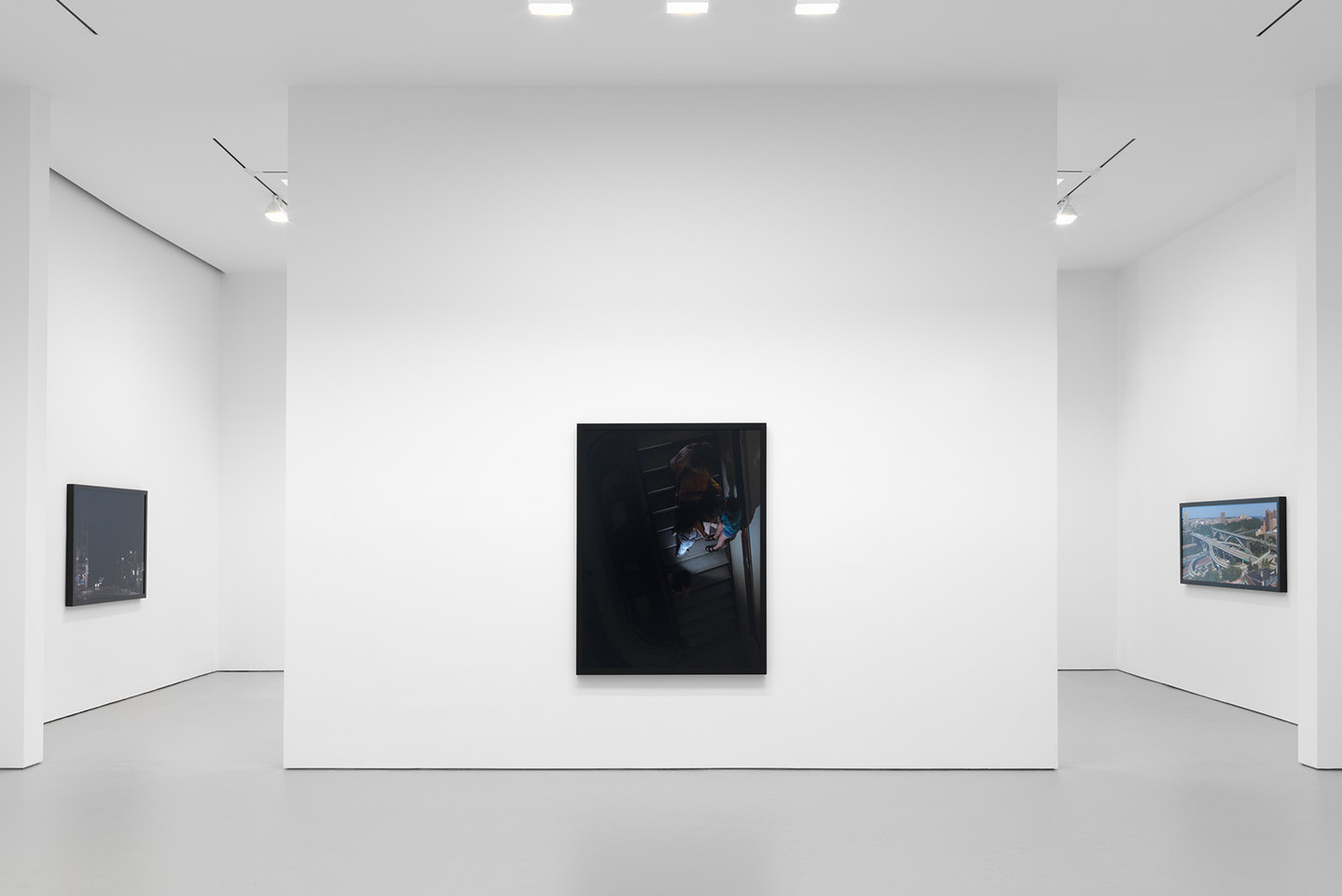 Isa Genzen "Sky Energy"
David Zwirner is pleased to present new and recent work by Isa Genzken, on view at the gallery's 533 West 19th Street location. This exhibition, the artist's fourth with the gallery, will showcase the diversity of her practice and include a selection of new concrete sculptures, wall-mounted paintings and assemblages, and iterations of her ongoing Schauspieler (Actors) series.
With a career spanning over four decades, Genzken has incessantly probed the shifting boundaries between art, design, architecture, media, technology, and the individual. Her prodigious oeuvre frequently incorporates seemingly disparate materials and imagery to create complex, enigmatic works that range in medium, including sculpture, painting, collage, drawing, film, and photography. Deeply attuned to both the legacies of the twentieth-century avant-garde and the materials and forms of twenty-first-century global society, Genzken's work interrogates the impact of our increasingly commodified and interconnected culture on our everyday lives.
The exhibition takes its name from a sketch for an unproduced screenplay written by the artist in the mid-1990s, "Sky (Fragments for a movie)." Concerned with a dark secret hidden within a suburban home, the text underlines several themes that run through the works on view, such as the tension between public and private, and the deceptive nature of surfaces and facades. Having begun working with concrete in the mid-1980s, here Genzken revisits some of her most recognizable forms, including her Paravents (Screens) and Lautsprecher (Loudspeakers). In these sculptures, the artist employs the rough-hewn surfaces of concrete to create works that appear at once heavy and light, modern and decrepit. These forms simultaneously point toward and confound notions of receptivity, communication, and openness that the artist has explored throughout her career.

The exhibition will feature new examples of Genzken's "towers," products of her decades-long fascination with skyscrapers and New York City's skyline in particular. At once makeshift and monumental, these architectonic forms consist of vertical structures of medium-density fiberboard adorned with mirror foil and spray paint, which, as in her concrete works, complicate the distinctions between interior and exterior space. Also on view will be iterations of the artist's ongoing Schauspieler (Actors) series. First presented in her 2013 retrospective at The Museum of Modern Art, New York, these works consist of elaborately outfitted mannequins holding an array of props and accessories. Styled by the artist somewhere between high-fashion models and post-apocalyptic survivors, these figures represent Genzken's most explicit engagement with the human form, confronting viewers with a distorted reflection of the world around them.
In addition, the exhibition will include a range of assemblages of tape, foil, spray paint, and photographs on aluminum and plaster panels, many of which feature images (including an X-ray) of the artist and her work. Genzken will also debut new hybrid forms that combine her Schauspieler figures with these wall-mounted panels, erasing the distinction between two- and three-dimensional works.
at David Zwirner, New York
until 7 April 2018
Stan Douglas "DCTs and Scenes from the Blackout"
David Zwirner is pleased to present an exhibition of new photographs by Stan Douglas—the artist's fourteenth solo exhibition with the gallery—at 525 West 19th Street in New York. On view will be works from two recent series, DCT (2016–ongoing) and Blackout (2017), that together illustrate the artist's overarching interest in the nature of photographic representation and its relationship to reality.
Since the late 1980s, Douglas has created films and photographs—and more recently theater productions and other multidisciplinary projects—that investigate the parameters of their medium. His wide-ranging inquiry into technology's role in image making, and how those mediations infiltrate and shape collective memory, has resulted in works that are at once specific in their historical and cultural references and broadly accessible. Since the beginning of his career, photography has been a central focus of Douglas's practice, utilized at first as a means of preparing for his films and eventually as a powerful pictorial tool in its own right. The artist is influenced in particular by media theorist Vilém Flusser's notion of the photographic image as an encoded language that is determined by a specific set of technological, social, cultural, and political circumstances.
The abstract compositions that comprise Douglas's DCT series are in essence synthetic pictures that look at photography as an optical image in the broadest sense. To create these works, Douglas manipulates a sequence of data points referred to as a "DCT" (discrete cosine transform), which specify how JPEG images are compressed. He manually inputs the frequencies, amplitudes, and color values that make up each work—determining each composition solely by entering this series of numbers into a custom-designed program. The resulting images emerge as photographs of a hermetic language, completely divorced from any referent in the real world. Printed on large, square panels that have been primed with gesso, they stretch the notion of the photographic and blur the boundaries between photography and painting. The first works in the series were debuted in Douglas's 2016 Hasselblad Award solo exhibition at the Hasselblad Center in Gothenburg, Sweden, and the compositions that will be on view in this exhibition represent a more expansive and nuanced investigation into pictorial abstraction as well as the complex relationship between technology and image making.
Conversely, in his Blackout photographs, Douglas has scripted and staged scenes from a hypothetical present-day emergency scenario of the total loss of power in New York City. A rare series set in contemporary times, and only Douglas's second work to be shot in New York, these imagined vignettes are meticulously planned, seamlessly interweaving fact and fiction in their evocation of past events that affected the city, such as the 1977 blackout or, more recently, Hurricane Sandy. Beginning with his 2008 Crowds and Riots series, in which he reconstructed the 1971 Vancouver Gastown Riots, Douglas has used the photographic medium as a tool for understanding the interpersonal dynamics that arise in such moments of societal fracture. In 2017, the artist turned his focus to the pervasive global unrest of 2011—a year that saw Occupy Wall Street, the Arab Spring, and riots in cities including London and Douglas's native Vancouver, amongst other mass protests. In Blackout, as in these related series, Douglas juxtaposes images that are filmic in their sweeping overview of what a collectively felt catastrophe might look like, with others that offer intimate glimpses into individual experiences. Through this visual tension, he effectively redirects focus to a basic human level—foregrounding how new rules and relationships are forged in such liminal moments and evoking a range of emotions through subtle visual cues.
at David Zwirner, New York
until 7 April 2018