EXHIBITIONS
Itziar Okariz "I Never Said Umbrella" at Tabakalera – International Centre for Contemporary Culture, Donostia / San Sebastián
Close
1
2
3
4
5
6
7
8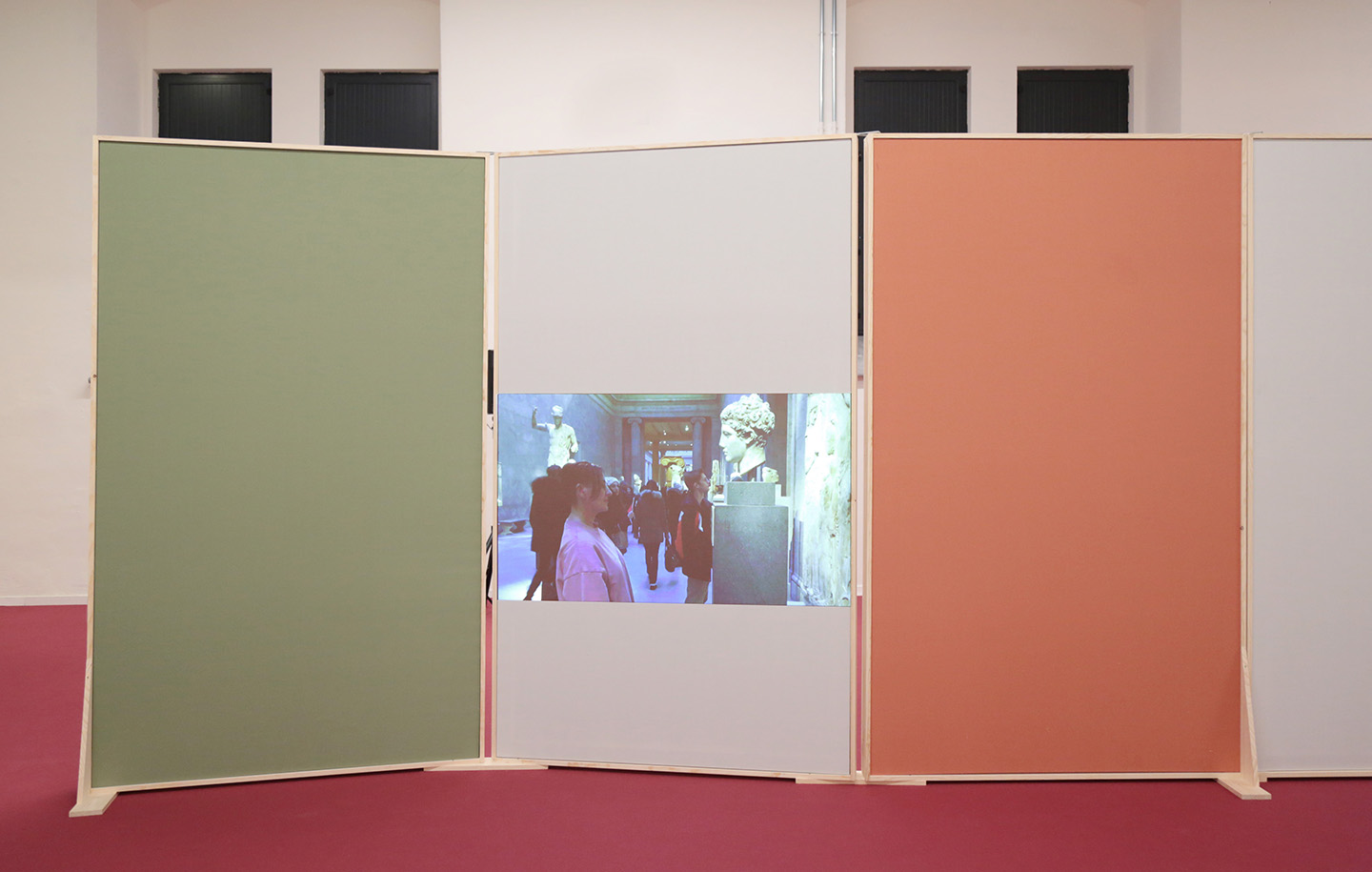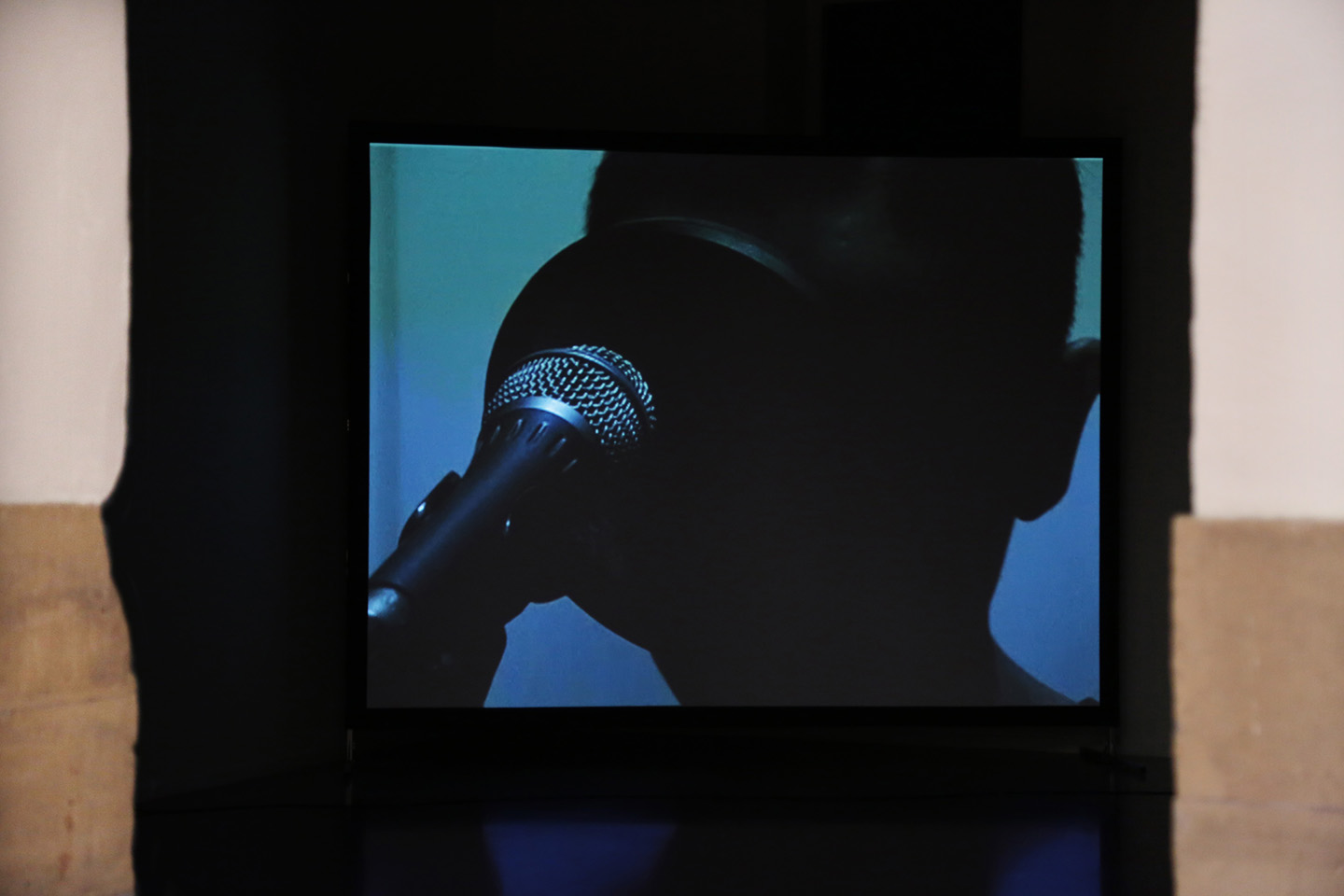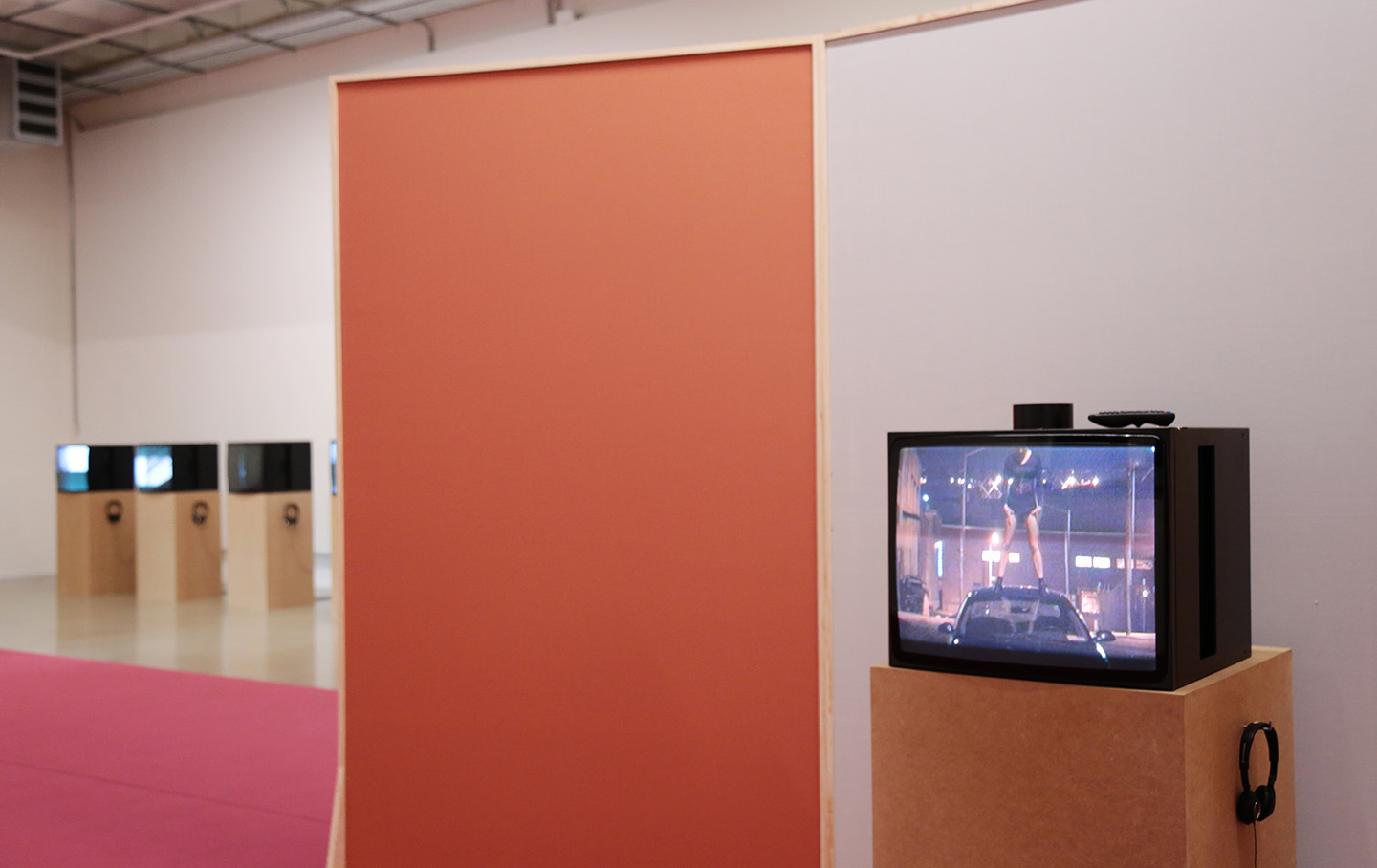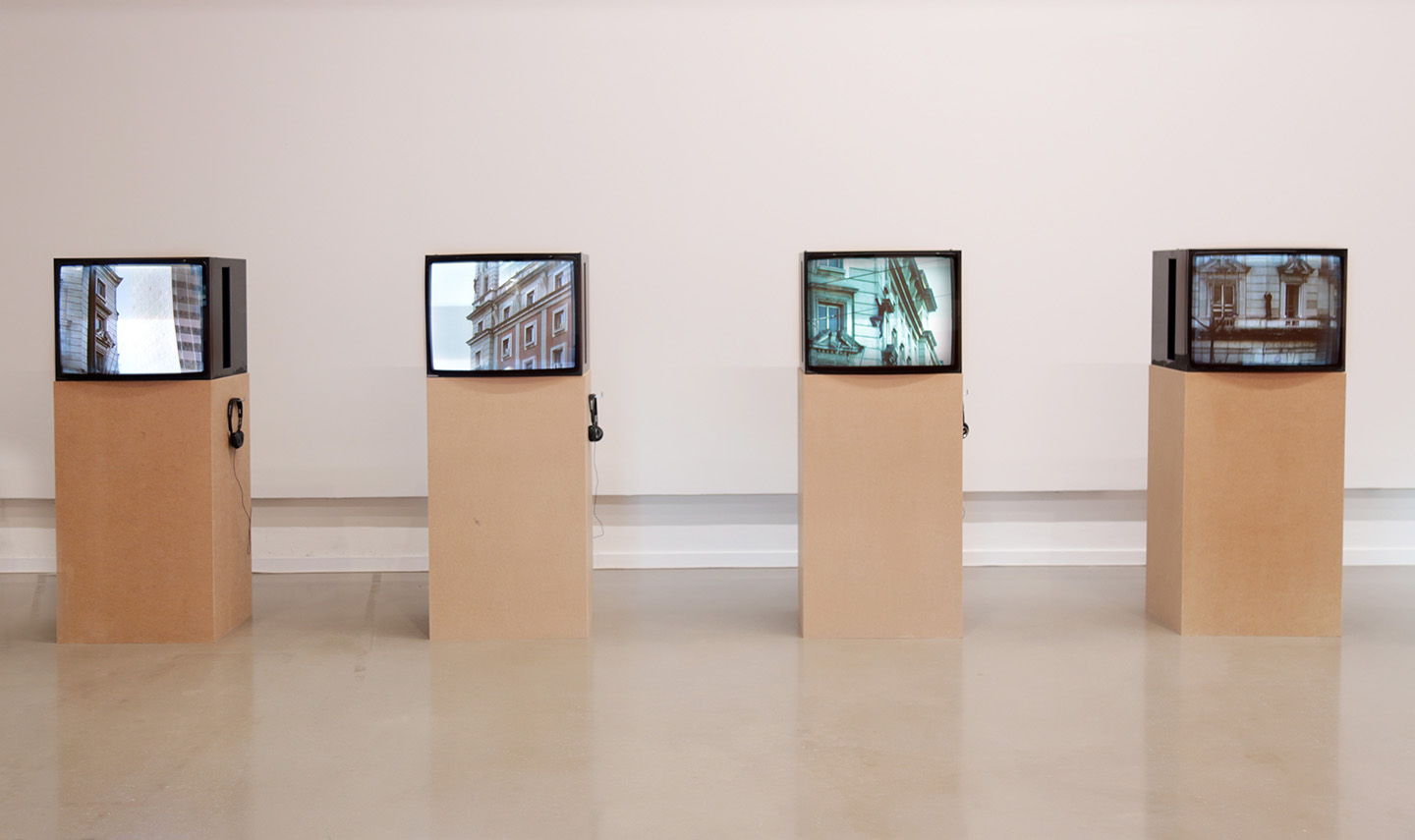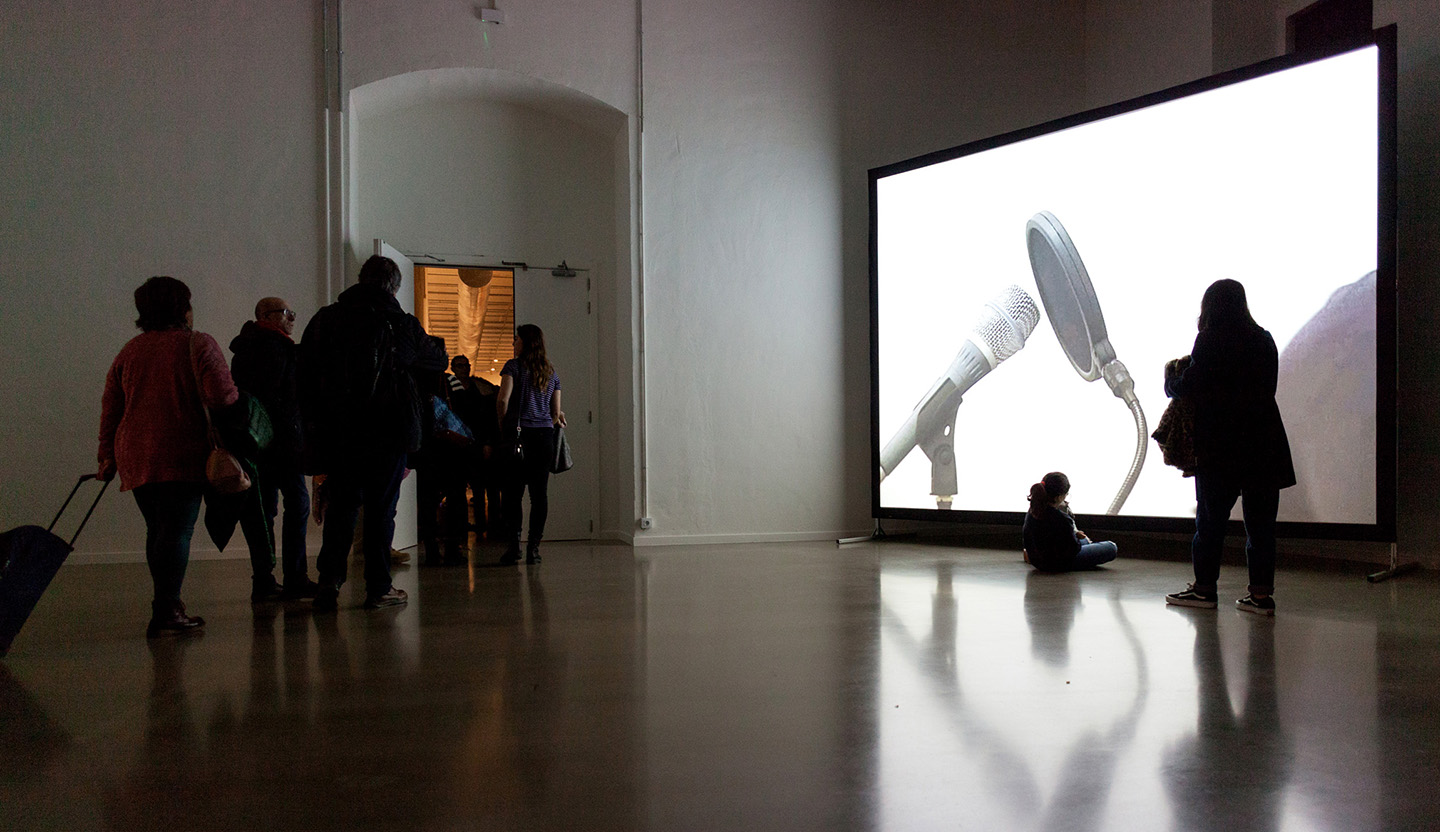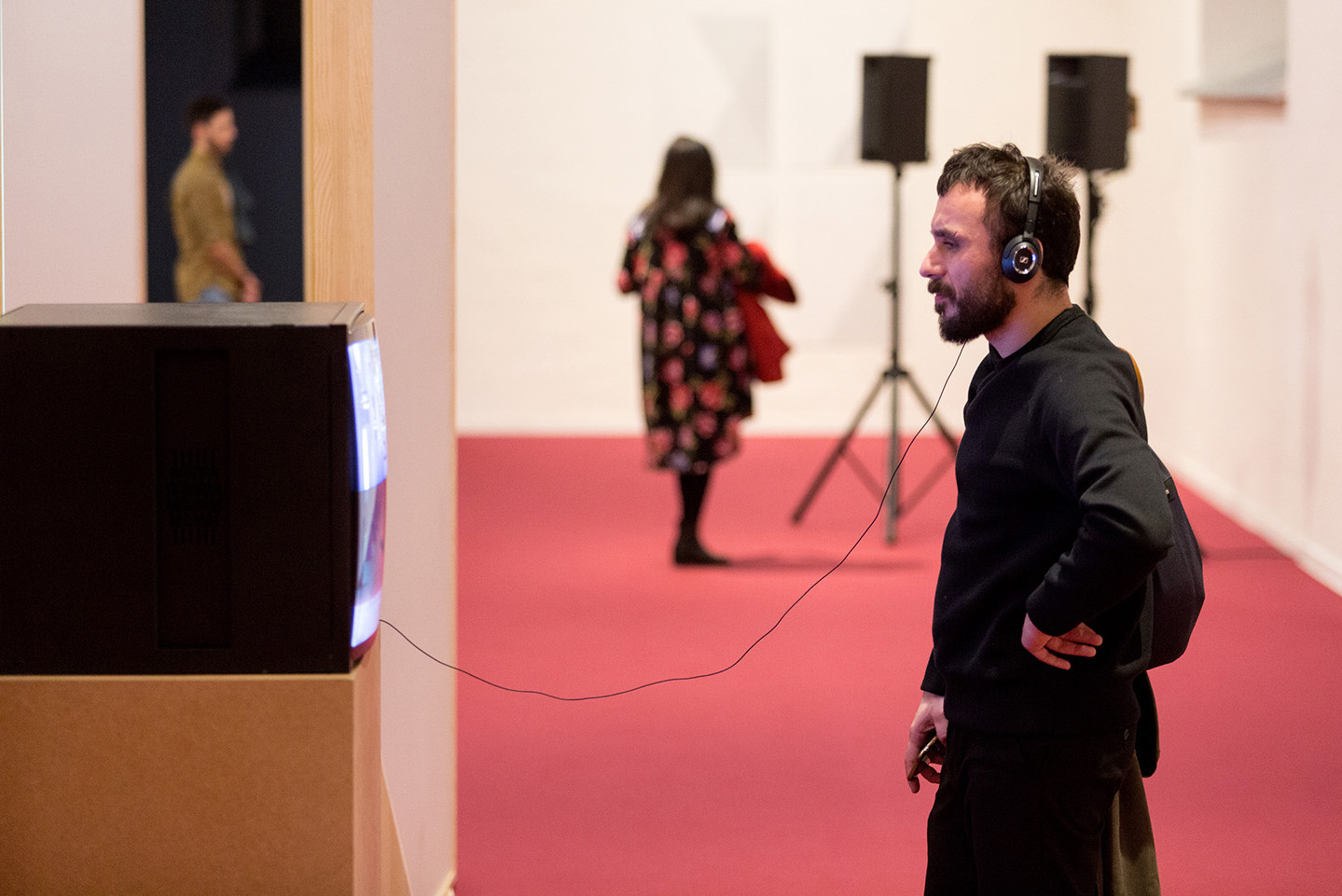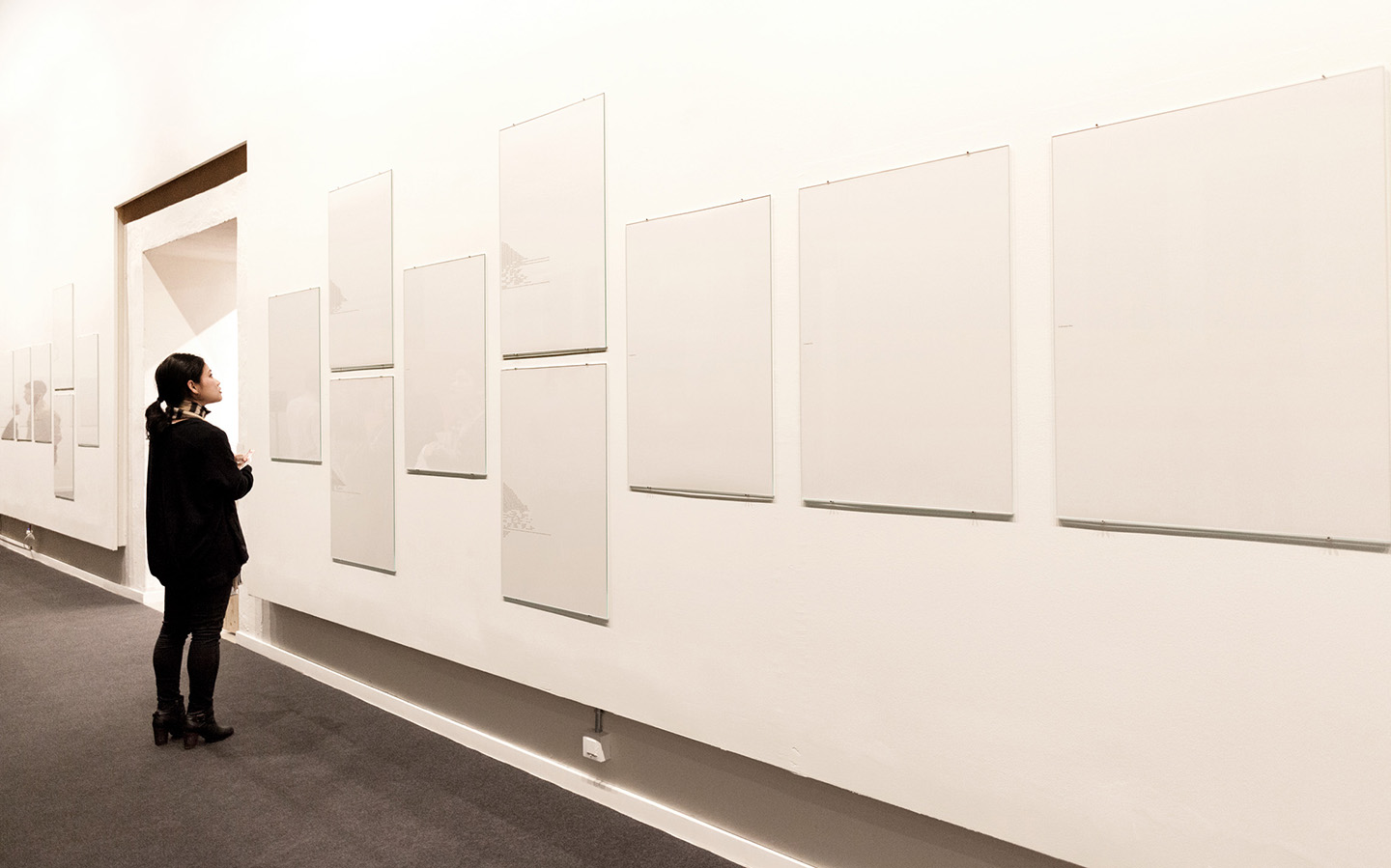 Tabakalera presents an exhibition by Itziar Okariz, entitled I Never Said Umbrella. The artist from San Sebastian is one of the great names in the field of performance with an important career and international recognition. The exhibition, curated by art historian Beatriz Herráez, is composed of works from earlier periods and new productions.
The title, I Never Said Umbrella, comes from a misunderstanding, a misreading of a chorus from the David Bowie song, New Killer Star. Both the title of the exhibition and its spatial development are hints that allow us to glimpse references to the world of music or cinema that somehow have a presence in the work of Okariz. Sources and references in these also include the importance of literature and feminist thinking.
Itziar Okariz (Donostia/San Sebastián, 1965) is a sculptor who works through text, image and voice, aspects linked to the politics of the representation of the body and the production of space, and re-signifying forms of architecture and urbanism. Her artistic practice often takes as objects of study questions relegated to a secondary level of reflection by those doctrines that are emblematic of Western thought and which have placed emphasis on the abstract and the immaterial. An approach based on the materiality of language, the relationship between body and sculpture and the reinterpretations to which she subjects her pieces in each new presentation are lines of work that run through this exhibition in Tabakalera.
The exhibition presents a journey that goes from key works in Okariz's career, such as the Red Light video (1995), the To pee in public and private spaces (2000-2004) or Irrintzi, to new production pieces such as Las estatuas (2018), a video installation in which the artist converses with inanimate objects in public spaces such as the Metropolitan Museum and the Guggenheim in New York, or Ujjayi (2018), an installation that began in the workshop that Okariz held last summer in Tabakalera with Jon Mikel Euba, and which focused on the sound of breathing and its figurative character. Texts and transcriptions of several performances made in recent years, such as Si yo soy yo y tú eres tú (2010), Uno, Uno, Dos, Uno (2010) or Chapter 2, V.W (2012) are also an important presence in the exhibition, where the importance that Okariz grants to the process of constant discrimination, which involves this process of listening through which we interpret and give meaning to the world, acquires relevance.

Curated by Beatriz Herráez
at Tabakalera – International Centre for Contemporary Culture, Donostia / San Sebastián
until 3 June 2018