EXHIBITIONS
Iulia Nistor, Nina Canell and Paulo Monteiro at Mendes Wood DM, São Paulo
Close
1
2
3
4
5
6
7
8
9
10
11
12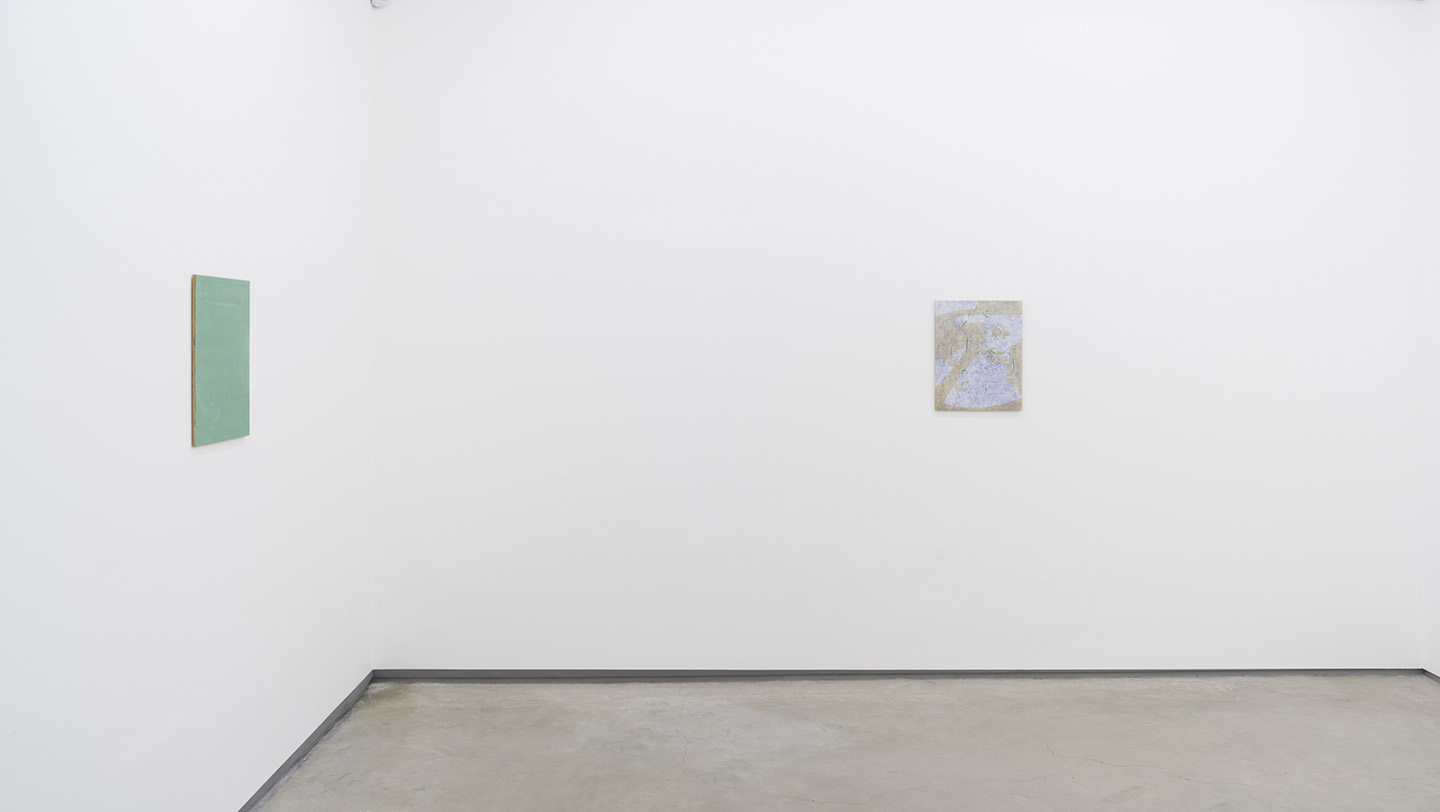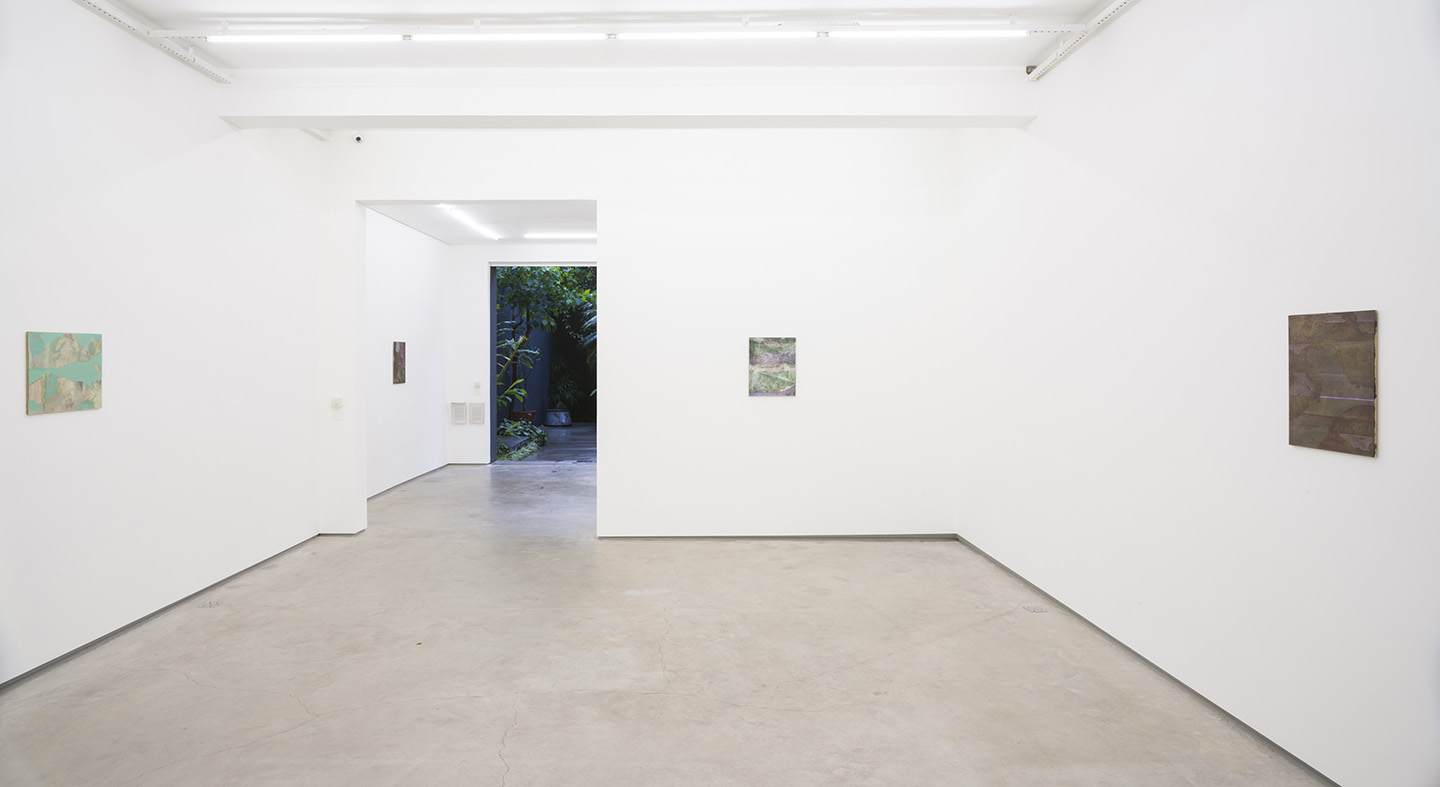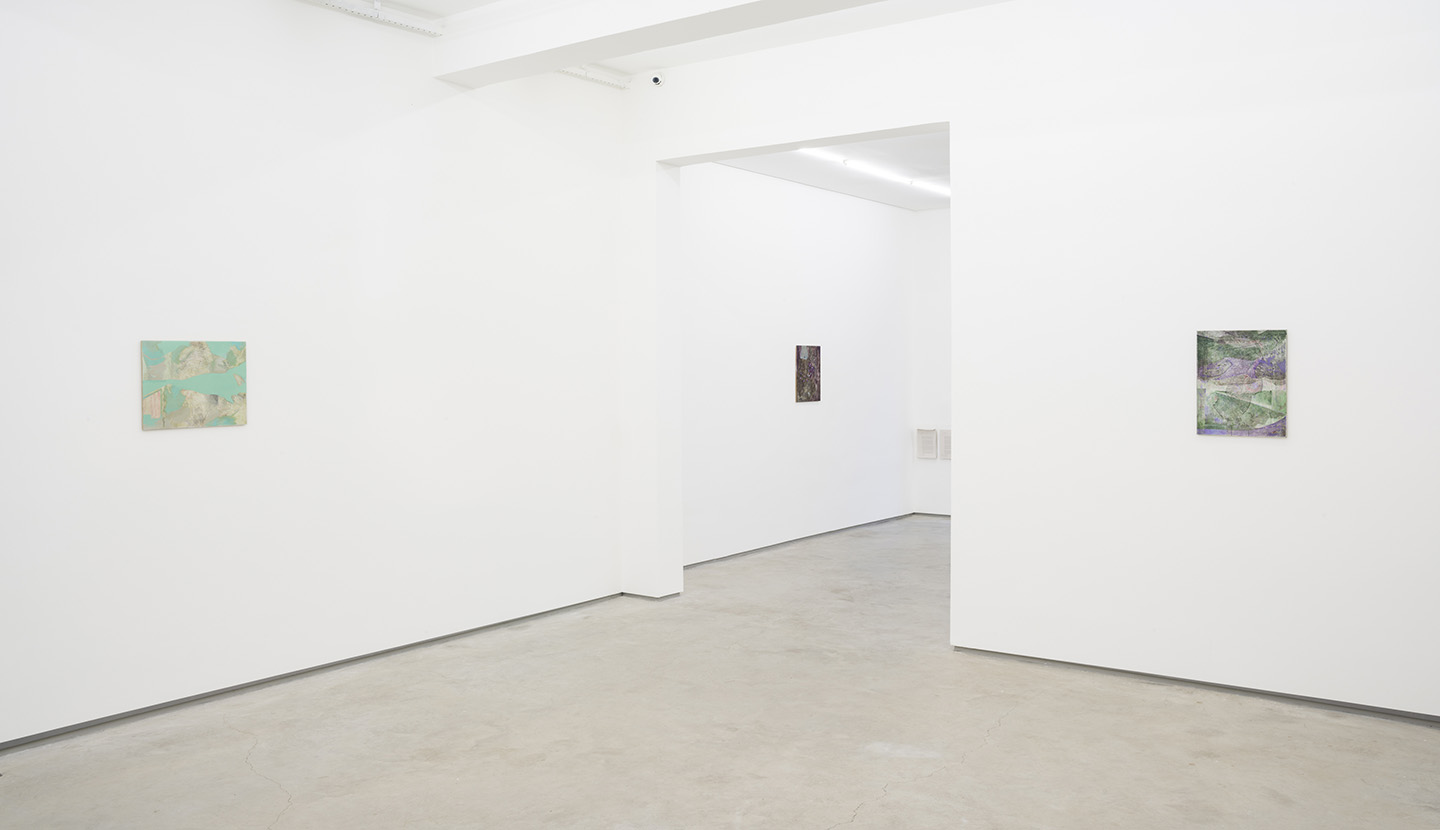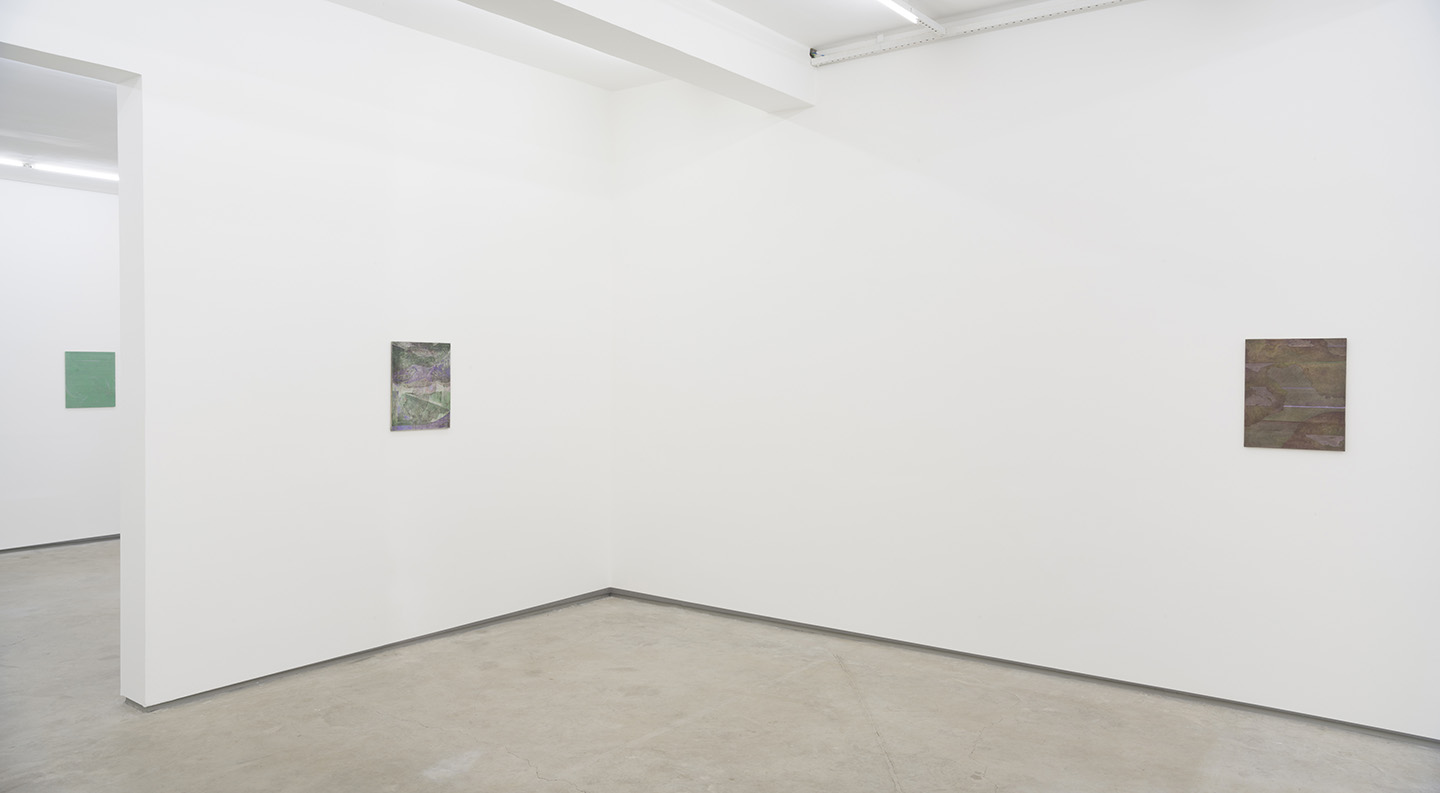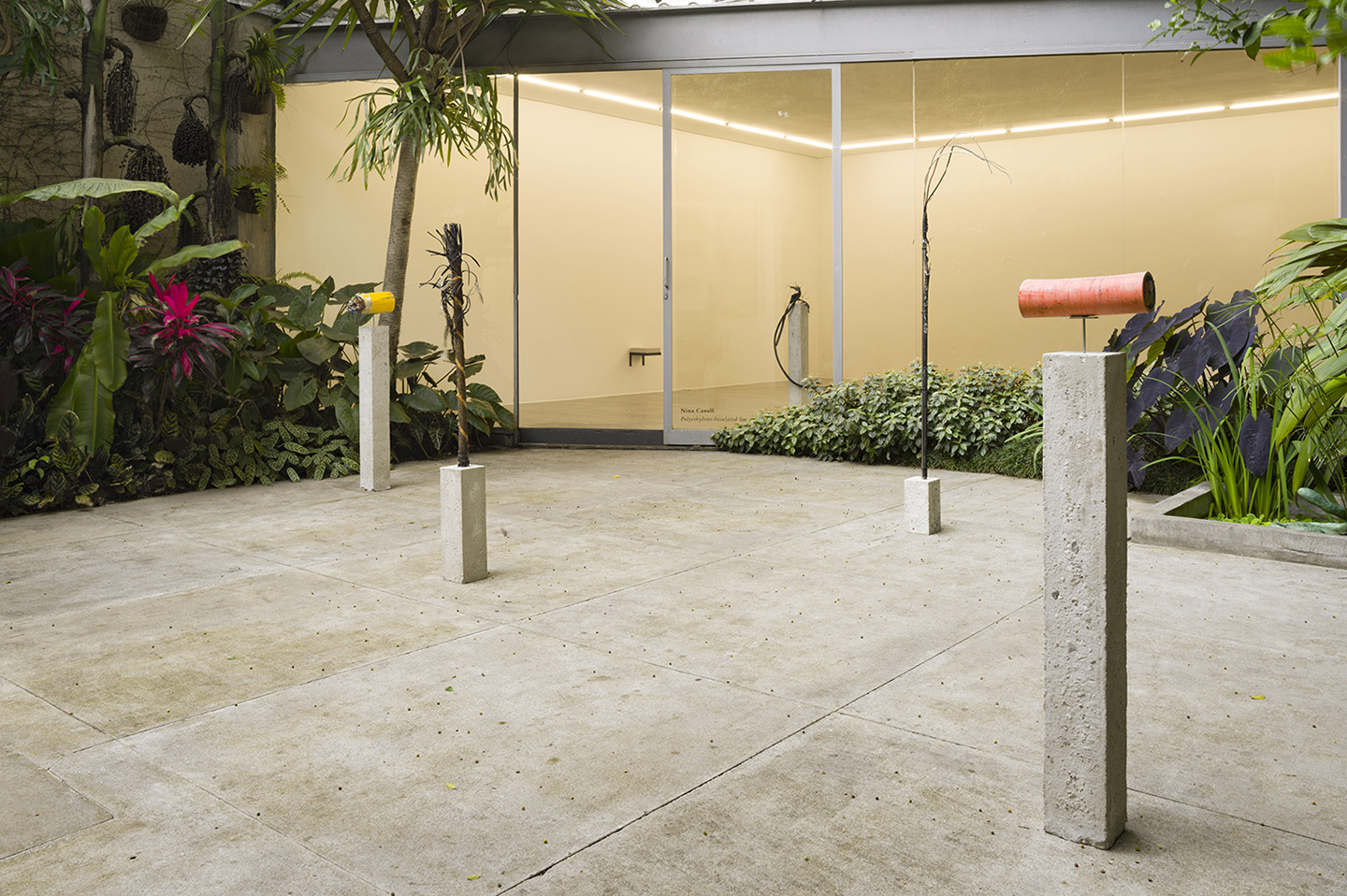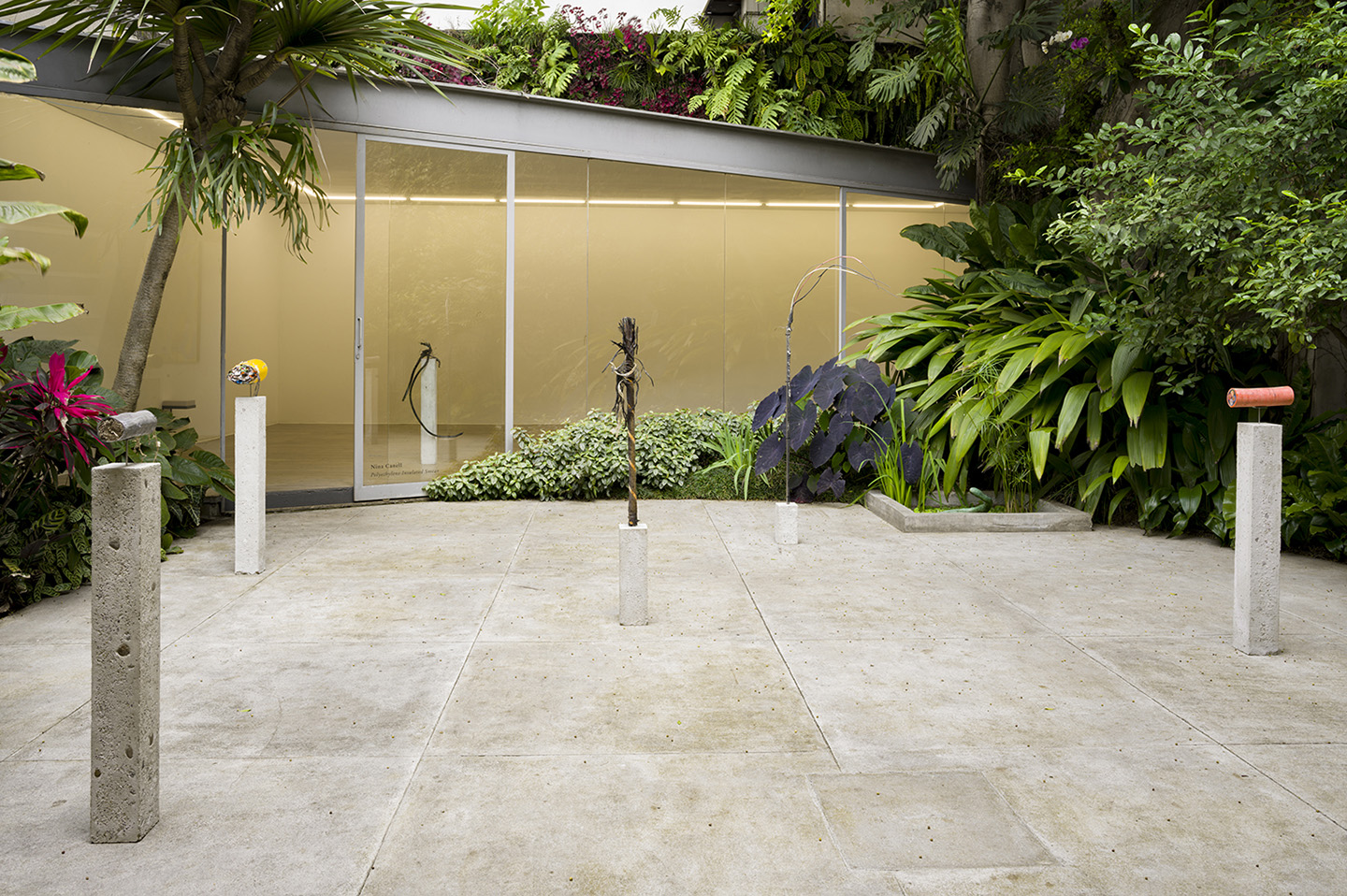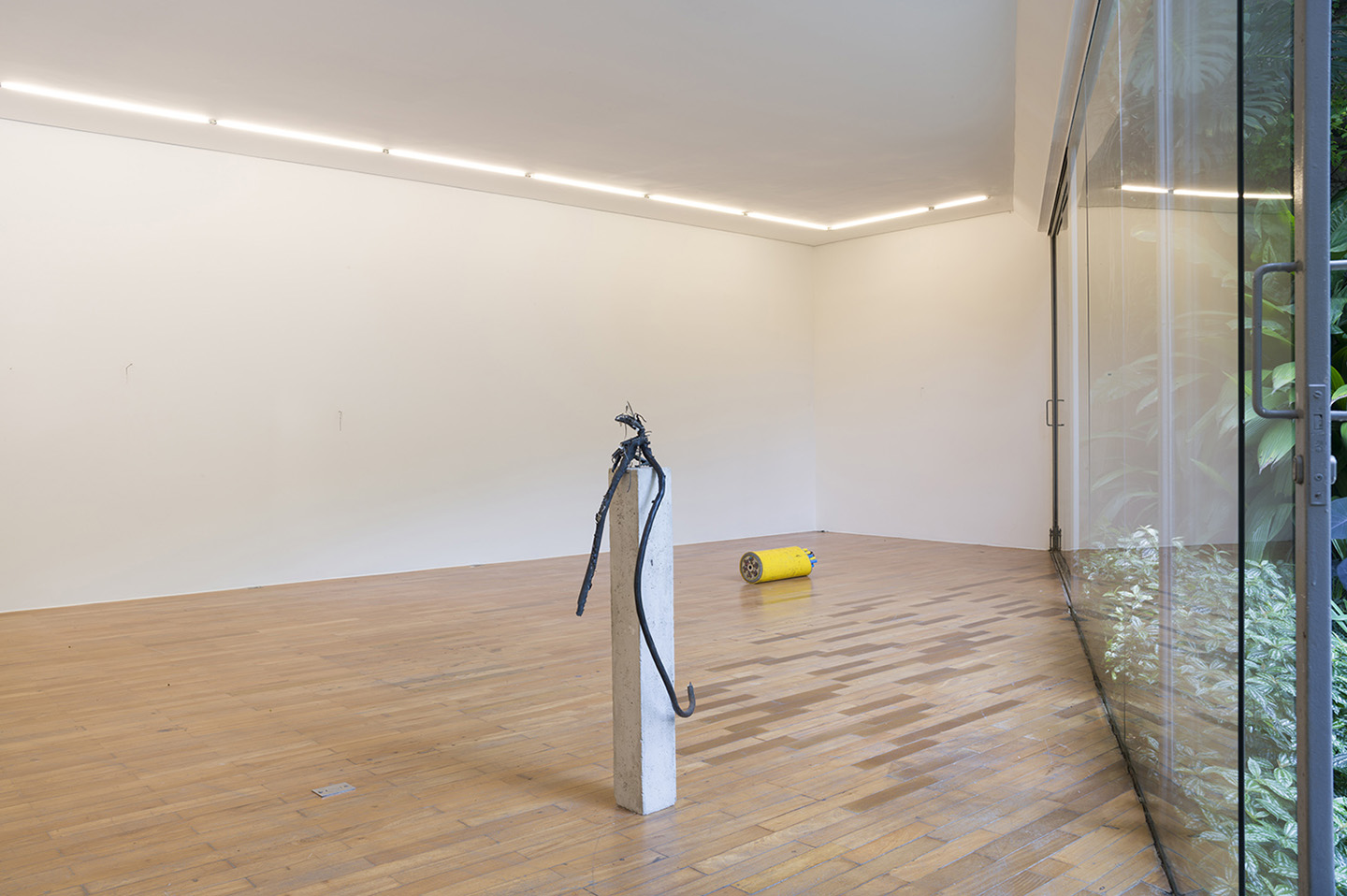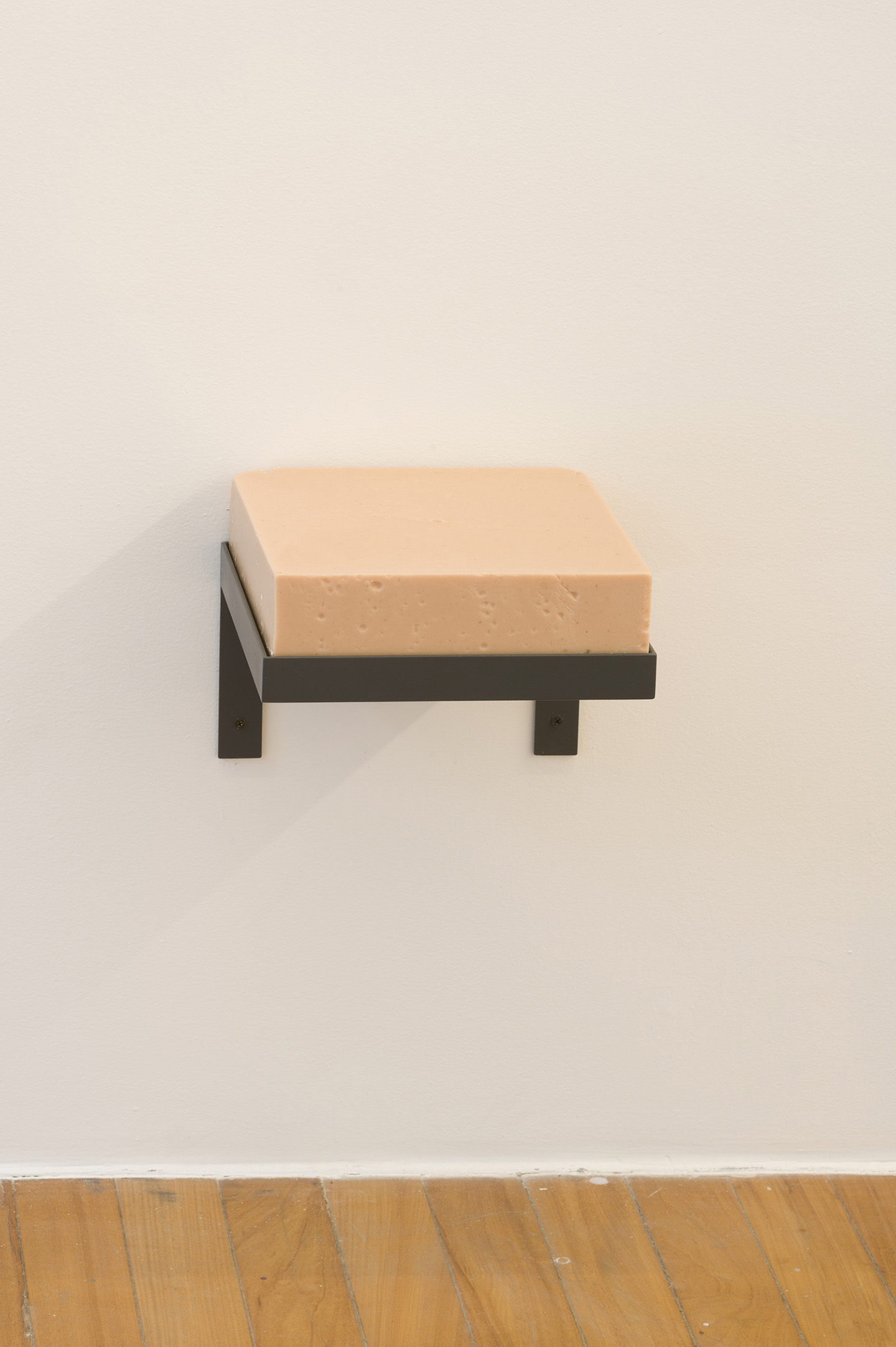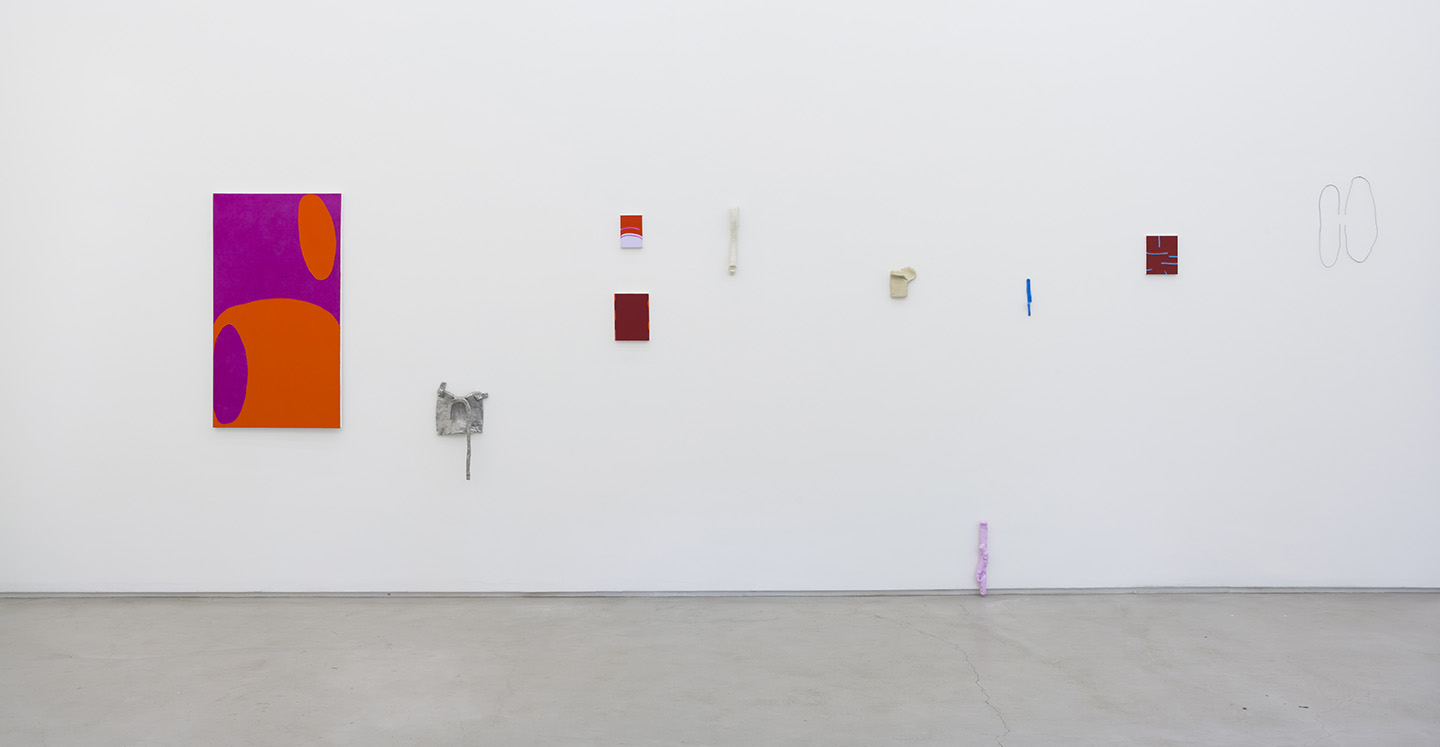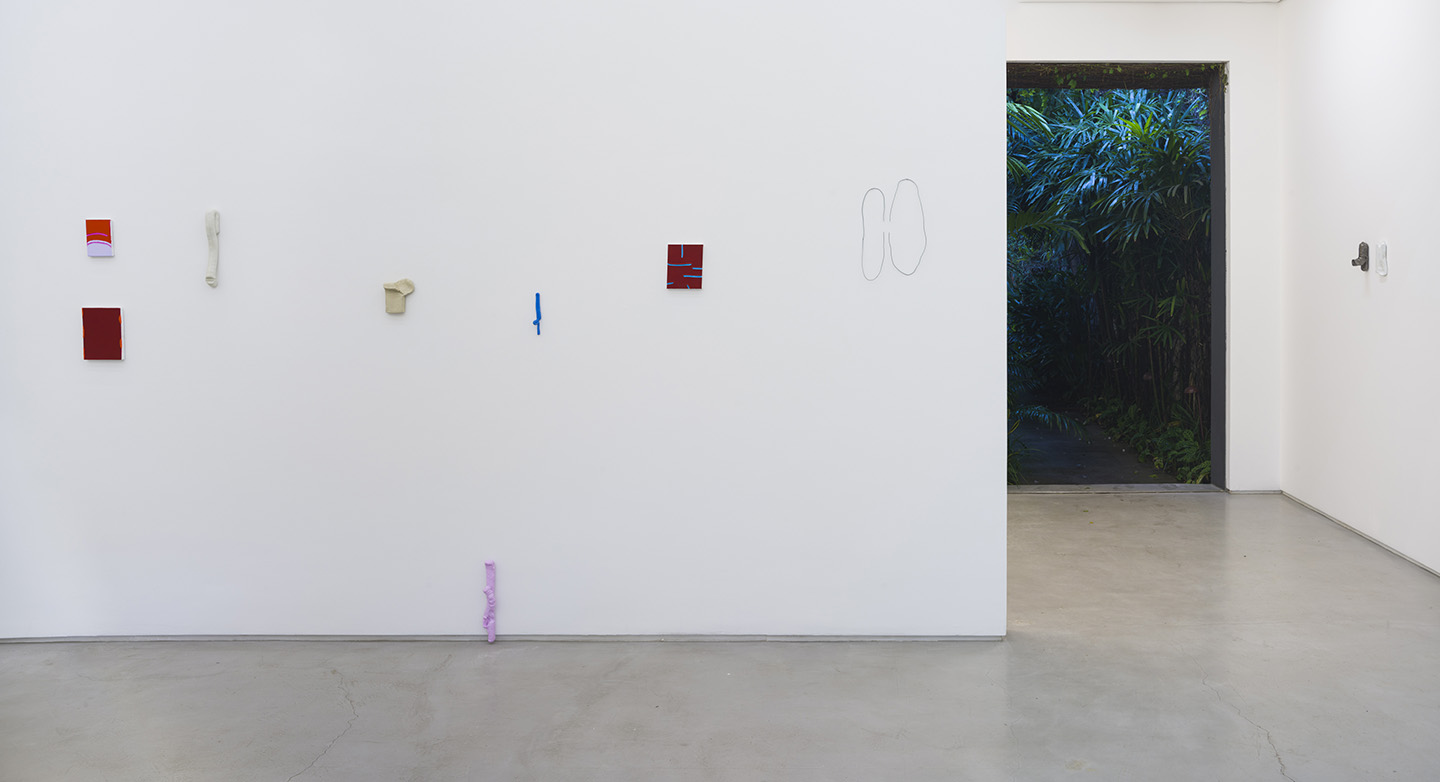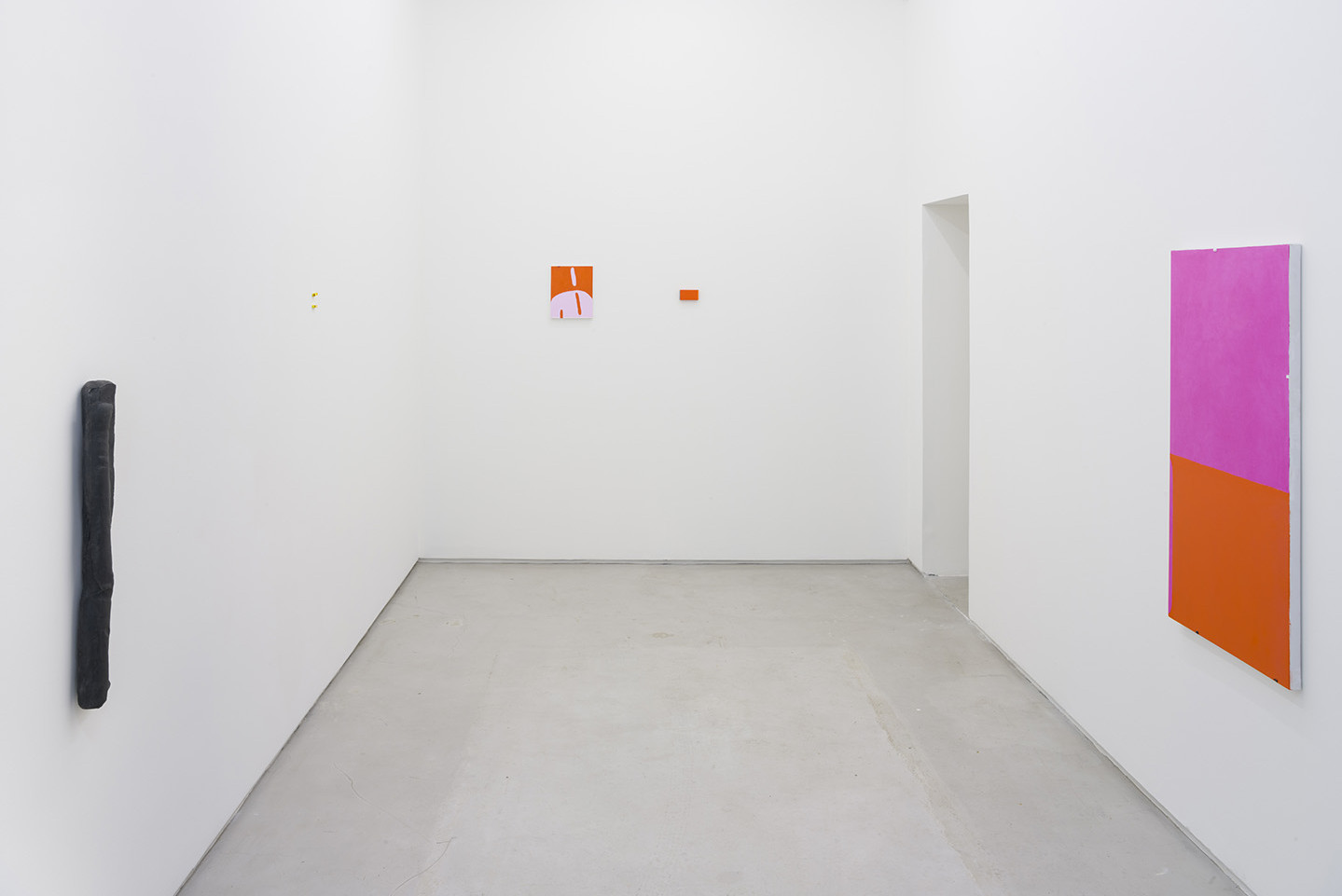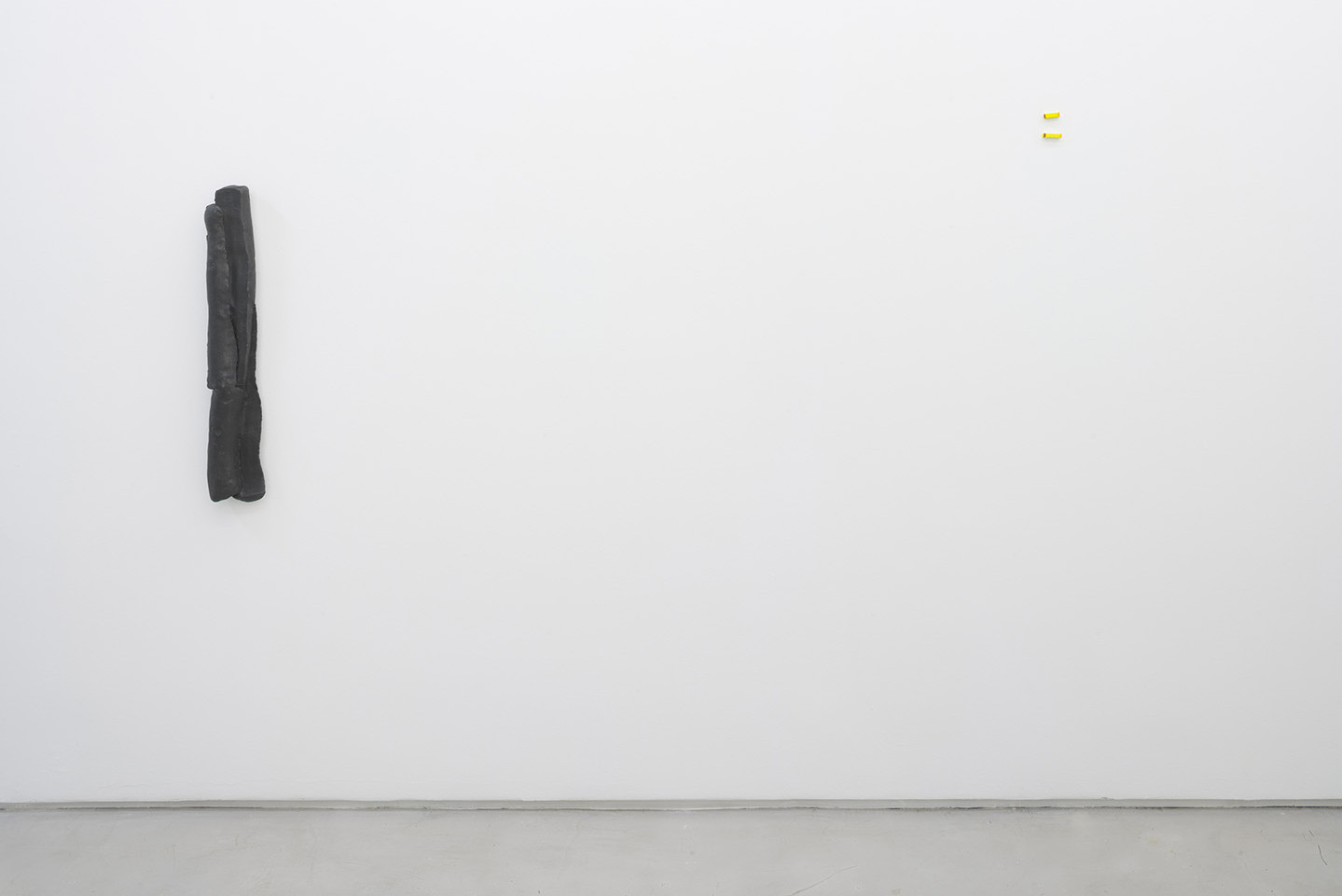 Iulia Nistor "Eary Poise"
Mendes Wood DM is pleased to present Eary Poise, Iulia Nistor's iirst solo exhibition in São Paulo. The artist introduces her new paintings on wood. These works are the result of a method that consists in overlapping various layers of paint and repeatedly removing them with paper pressings and sandpaper. The negotiation between informing and discharging the image, and the process of constant observation, create a sensual field from which the artist distills signifying gestures and forms.
The title of the exhibition, Eary Poise, refers to the fluid in the inner ear that is responsible for our sense of balance. Depending on whether one reads it or hears it, the term eary evokes different meanings. Poise, on the other hand, has different connotations depending on the context it is used in: it can describe a state of composure, but also a condition of suspension, or label the mass of metal used for weighing. We can find a clue for these disparate meanings in the etymologic root of the word, the latin word pensare, which means to weigh, to compare, to think. Thus the title Eary Poise highlights an aspect of Nistors paintings, which links the initial impulse for a painting – an instant of disbalance or uncertainty – with the method decisions that are made during the process of painting. The body becomes the weight, the embodied criterion in the thinking process.

Over the past two years Iulia Nistor is developing Pieces of Evidence, a format of paintings that share the same dimensions and are painted in oil on wood. The initial impulse for them is the sensation of uncertainty or disorientation, provoked by a situation, image or thought. She starts by depicting the obvious: an impression of the initial sensation. After putting this layer, she subtracts from the image, either by taking away parts of the still wet color with a sheet of paper or, if in a dry state, sanding or scraping off what is irrelevant. In a long process of putting and taking away, she proceeds with everything that is related to the primal sensation, or which comes up during painting. As a result, the leftover fragments of multiple layers sediment and form a ground. Only once this sensual field is achieved, eventually a signifying form, gesture or composition can emerge from it.
Nistor is interested in investigating those moments of uncertainty, because these usually indicate a contradiction or rupture between what is expected and what is perceived in a given situation. A rupture which also separates for a moment a property from its object in a way that is perceivable to the senses and not only theoretical. How to represent a quality without the object it is attributed to, is one of the main questions hereby. The dialectic method of putting and taking away is meant to abstract the respective property from the particular situation or context it appeared in. The decisions during this negotiation are based on instinctive reactions and thus try to access an embodied knowledge rather than following a preconceived vision.
The ground is essential in the artist's work process, both in the physical and metaphysical way. It is the reference of equilibrium that the body has, which occurs into the relation of the body and the wood and coordinates the interaction of forces hereby. Creating the pictorial ground, in Iulia Nistor's case, constitutes the main part of the work. It is a digging in order to find clues, a getting to the bottom and thus finding the reason. By transposing the artistic labor for the act of observation, the exhibition room is determinant for the perception of the work. The exhibition presents paintings that choreograph the process and the reactions generated during her investigation, works  which access the sensibility of the visitor and ask him to reorganize certainties about the relation of space and paintings.
at Mendes Wood DM, São Paulo
until 31 January 2018
Nina Canell "Polyethylene-Insulated Smear"
Ready to join the migration my mail might have gotten lost from server to floral chorus in a spam filter taking the infinitesimal conduction of trees into account in the process so that you don't think I'm entirely some sort of medieval hermit with vegetable metabolism marked unread on an epic almost sentimental journey of sending me the last couple years of some 30k of emails fraught to sort out ahead the other side of the tunnel 39 unread emails now something gives me a pleasure of the most conventional and possibly khaki-colored variety and weather alike has caused me to reevaluate my position and stand firmly by an arboreal perspective on communication slow and intuitive to avert destruction at the paws of insects and basically just in time my response time to find success in flowering second only to that of transatlantic cables or maybe more on par with something like 5 centimeters a minute the speed of electrical pulses in trees is my own as a result somehow consistent off the radar at some point in the near future a garden or other thorny path of have reads and have not reads something São Paulo here felt unlikely overlapping of your impulse in my direction managed to branch out just a thought. 
–Spliced email exchanges between Matthew Wood and Nina Canell 19th of January – 18th of September, 2017
Mendes Wood DM is pleased to present Nina Canell's first solo show in São Paulo.
Energy in its many forms has always been an integral preoccupation of Canell's work, understanding material as an inseparable part of environmental reactions. Favouring material agency and flexibility, her process-based installations address sculpture as an open- ended condition. For her exhibition in the North room and garden Canell has created a new installation encompassing short segments of subterranean, subsea communication and high voltage cables. The polyethylene armour and symmetric innards of these long- distance cables make it clear that a current or signal is not sent without resistance but is always as much a part of the distance it has travelled, the things it has come in contact with or bounced off or in. Compression, dissolution and distortion are embraced as material traces that manifest intermediate deposits – be they abstract or historical, economical or emotional – these pieces of cut infrastructure literally expose the engineering of transfer and exchange. Similarly dissolving a geography, albeit one of a more local nature in the North room, Canell's works with raw mastic gum morph and swallow its nearby environs with slow certainty. Operating on an unhurried timescale the gum responds to material friction, temperature and humidity as it spreads across a surface, sluggishly following a viscous trajectory that transforms the sculpture over months. In close proximity small wall-based nails connect to each other, gesturing mid-air. Found and visibly marked by earlier repercussions they trace an improvised relation that is precariously thinned into dangling dead ends, held in place by metallic attraction. Articulating the distance by which we are both separated and connected Canell's configurations exist as in-betweens, where non-verbal sensation and material process find ways to correspond.
at Mendes Wood DM, São Paulo
until 31 January 2018
Paulo Monteiro
Mendes Wood DM is pleased to present Paulo Monteiro's third solo exhibition in the gallery. In a selection of sculptures and wall reliefs in cold porcelain, the artist revisits works in bronze from 1987 that record the form of the hands, wrist and fingers or, at other times, a body divided into three parts, touching on themes such as the intuitive memory and the timeless gesture. Even without a direct link to dance, the canvases and reliefs traverse the white space as in a choreography, in which one can find an unlikely parallel to the russian dancer Nijinsky.
Vaslav Nijinsky, a son of dancers, begins dancing at the age of four. He joins Sergei Diaghilev's company, in which he obtained international recognition while successfully attempting to promote russian ballet. Nijinsky was introduced to Sergei Diaghilev by his boyfriend, the prince Pavel Lvov. Diaghilev, who was charismatic and had a strong personality, directed the Ballets Russes company with an iron hand. He had created the group in 1909 aiming to transform the structures of classical dance. With an unorthodox technique, the then called God of dance revolutionized ballet in the beginning of the 20th century, reconciling his technique with a power of seduction over the public; his biggest triumph was elevating the masculine figure as high as the feminine one in ballet. As a choreographer, Nijinsky was considered to be daring and original — the beginning of modern dance is attributed to him. One of his most polemic choreographies was L'Après-Midi d'un Faune, set to music by Debussy, which was booed during its premiere in 1912. In September 1913, Ballets Russes travelled to Rio de Janeiro and Buenos Aires. Because it was a sea journey, Diaghilev did not come. Tormented by jealousy, Nijinsky rashly married one of the company's dancers, Romola de Pulszky. Upon hearing the news, Diaghilev fired Nijinsky. Nijinsky's attempt at creating his own company fails during World War I, when he was imprisoned in a concentration camp in Hungary, from which he escaped only in 1916 through Diaghilev's intercession. For some time, he was estranged from the group, joining the company again in 1917, in the United States. In 1919, at 29 years old, affected by schizophrenia, he abandoned the stage.
There are no similarities between Monteiro and Nijinsky — after all, Paulo begins painting in the beginning of the 1980's —, but one cannot avoid a comparison in aspects such as memory, the records of movements, suppositions, femininity, everything that a body can provoke in the face of its surrounding space. The multiple and frequently humorous decisions of the artist between sometimes sensual, other times derisive forms and colors repeat themselves along the walls without the intention of arriving anywhere.
at Mendes Wood DM, São Paulo
until 31 January 2018