EXHIBITIONS
Jack McConville at The Modern Institute, Glasgow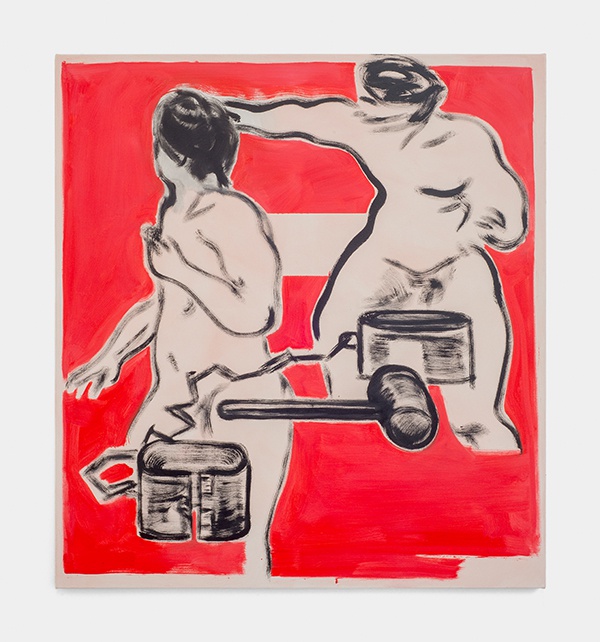 Jack McConville creates paintings which respond to the fluidity of the content of digital culture with a strong awareness of art history and a carefully calculated gestural, bodily approach to the process of painting itself.
His works are often concerned with the blurring of the private and public personae of individuals as a result of the growing influence of digitization. Shifting between figurative and abstract positions, McConville's paintings create graphic signs stripped of expressive or descriptive intentions. This painterly approach emphasises the unique object status of the paintings and their placement within a culture of mass reproduction and proliferation of information.

Recent works have been influenced by the writings of the 16th century philosopher Giordano Bruno and his analysis of the erotic operation of signs, described in his work, "De Vinculis In Genere"–s well as the traditions of Jean-Auguste-Dominique Ingres' Turkish baths, Henri Matisse's interiors, and the scenes of Suzuki Harunobu. His works are often directly inspired by events mined from online sources, which range from academic scientific journal articles to the "lowbrow" culture of video games, advertisements and celebrity scandal.
Tracing their subsequent influence and relevance to the iconography of mass culture, McConville's work re-examines the beliefs and historical myths which permeate the present day societal constructs that inform our perception.
.
at The Modern Institute, Glasgow
until 26 March 2016
Above: Approach, 2016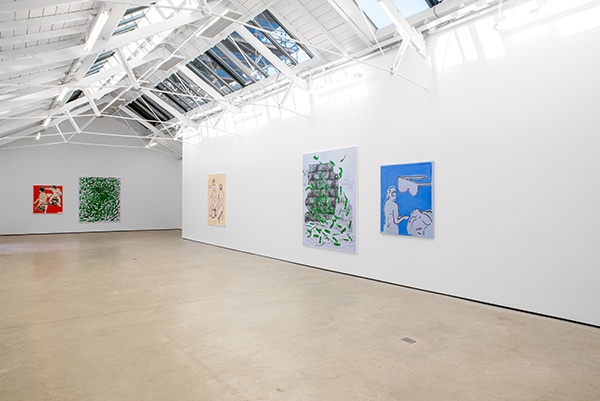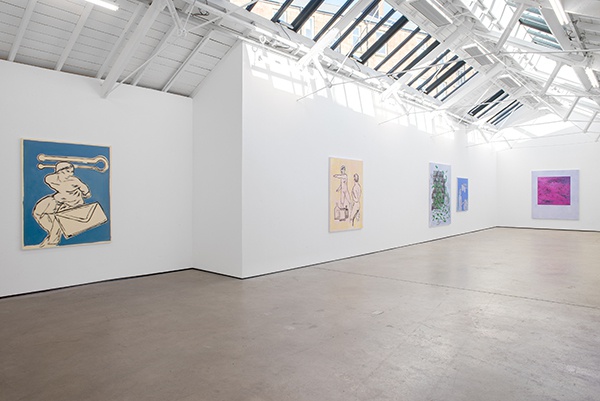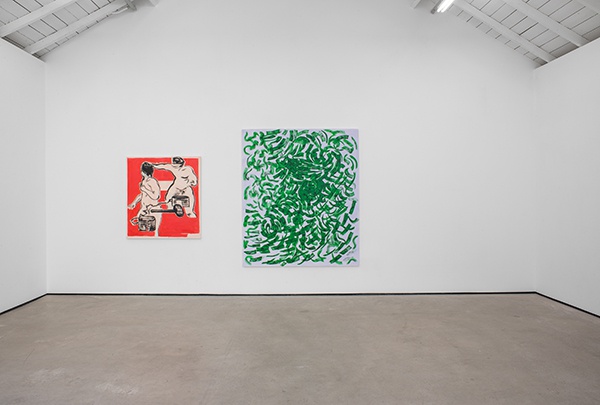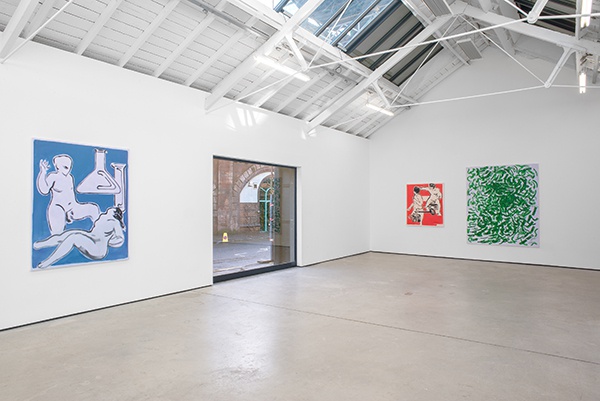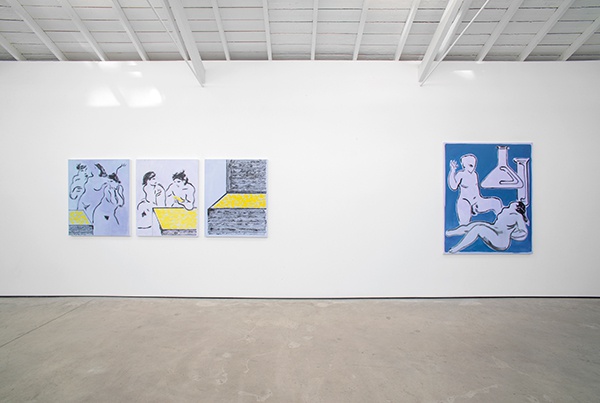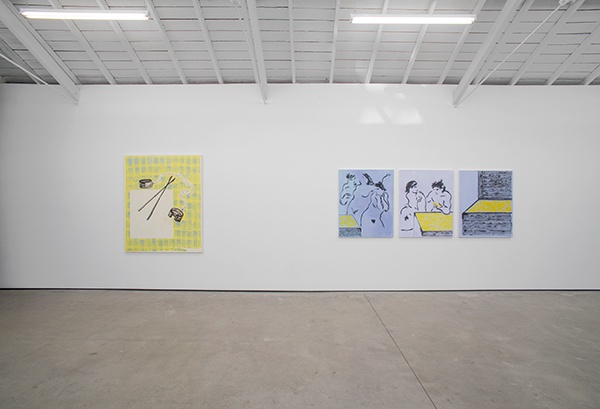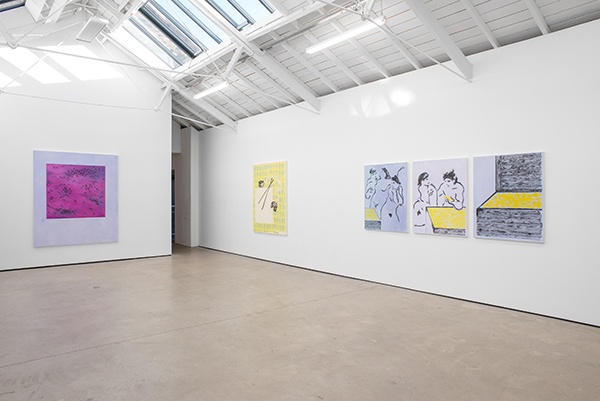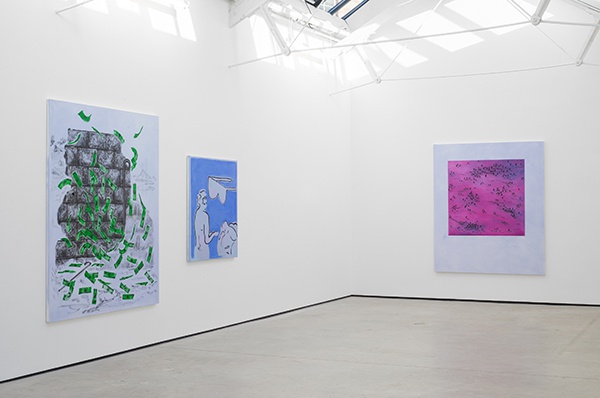 Jack McConville installation views at The Modern Institute, Glasgow, 2016
Courtesy: the artist and The Modern Institute/Toby Webster Ltd, Glasgow. Photo: Max Slaven