EXHIBITIONS
Jade Montserrat "Instituting Care" at Bluecoat, Liverpool
Close
1
2
3
4
5
6
7
8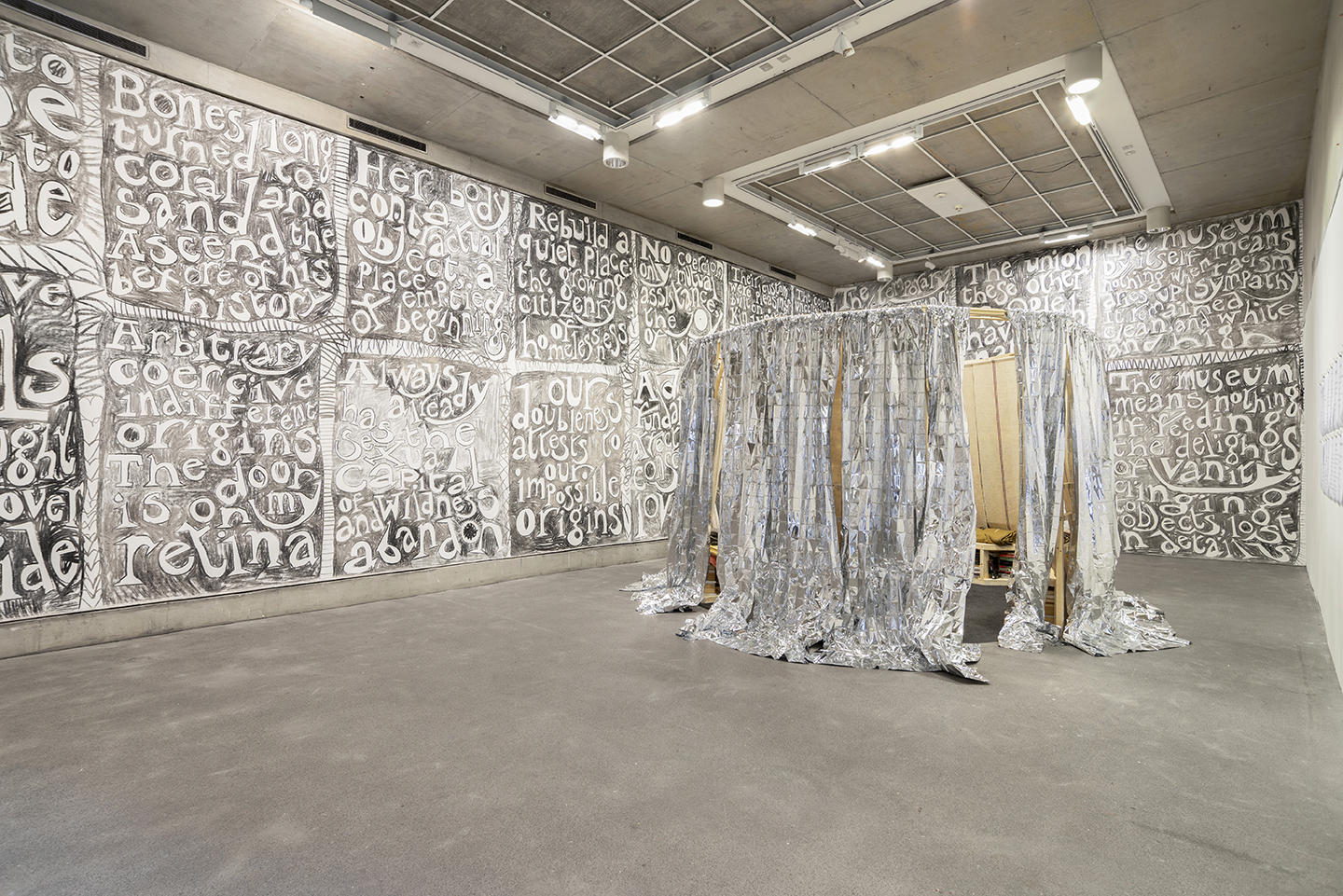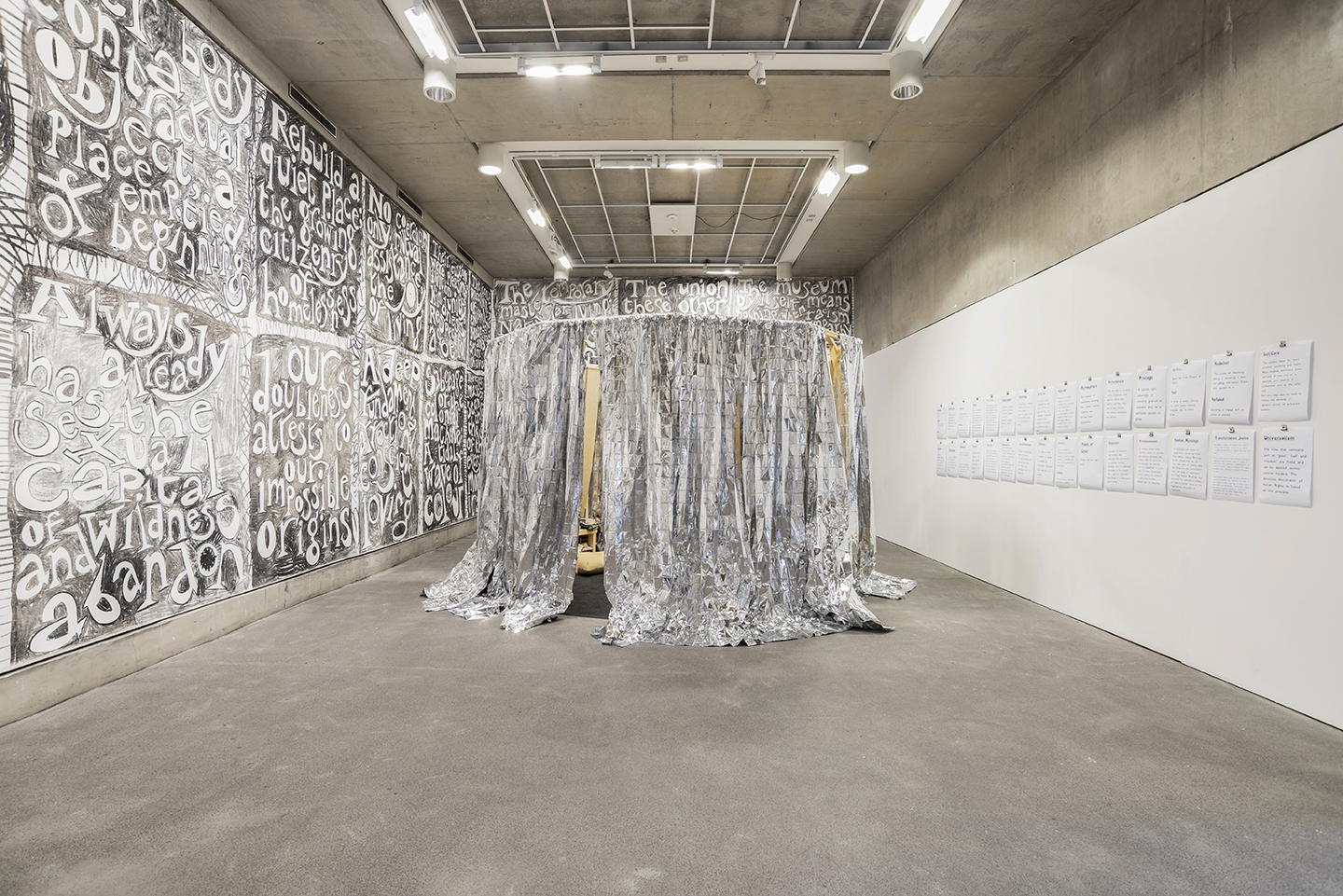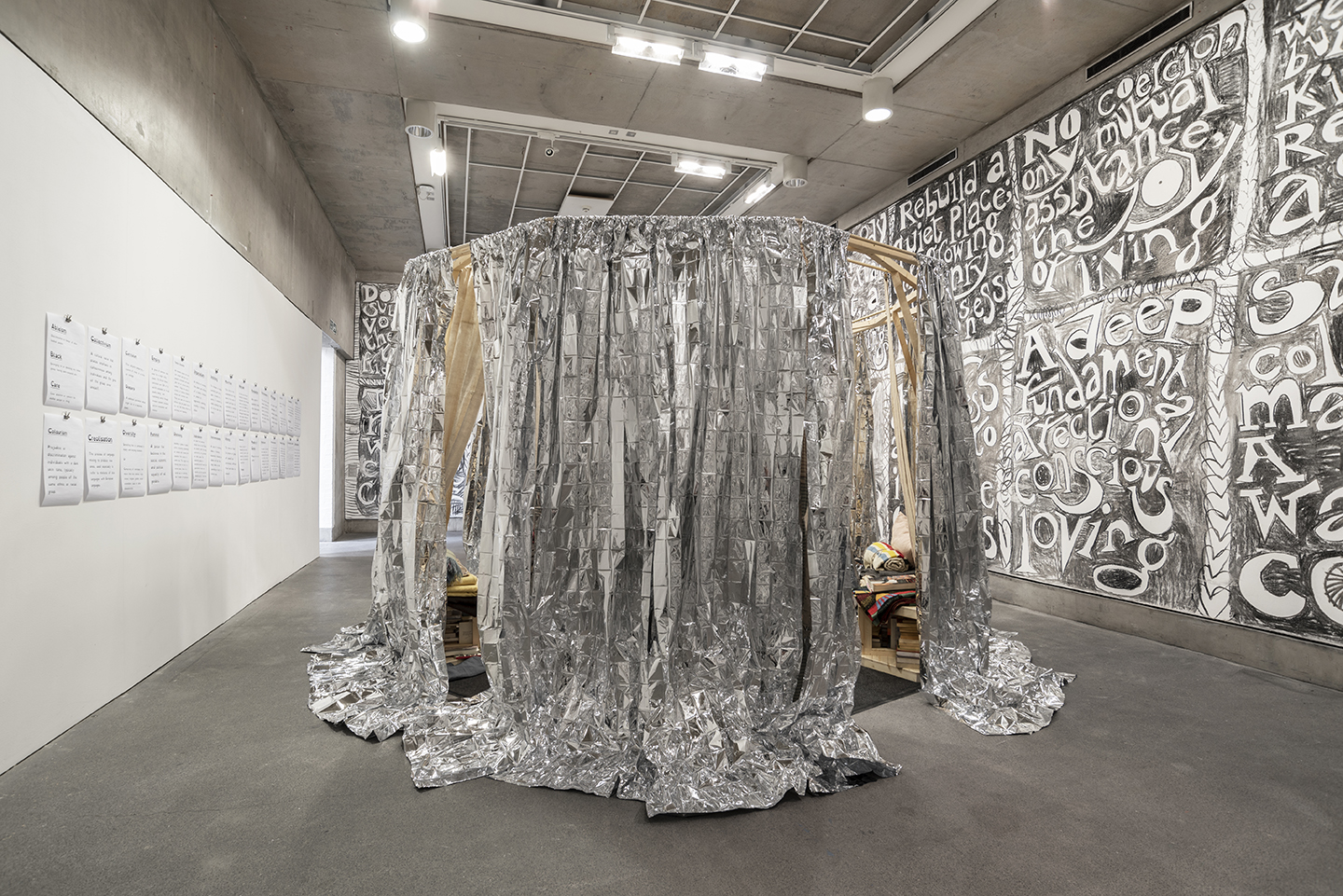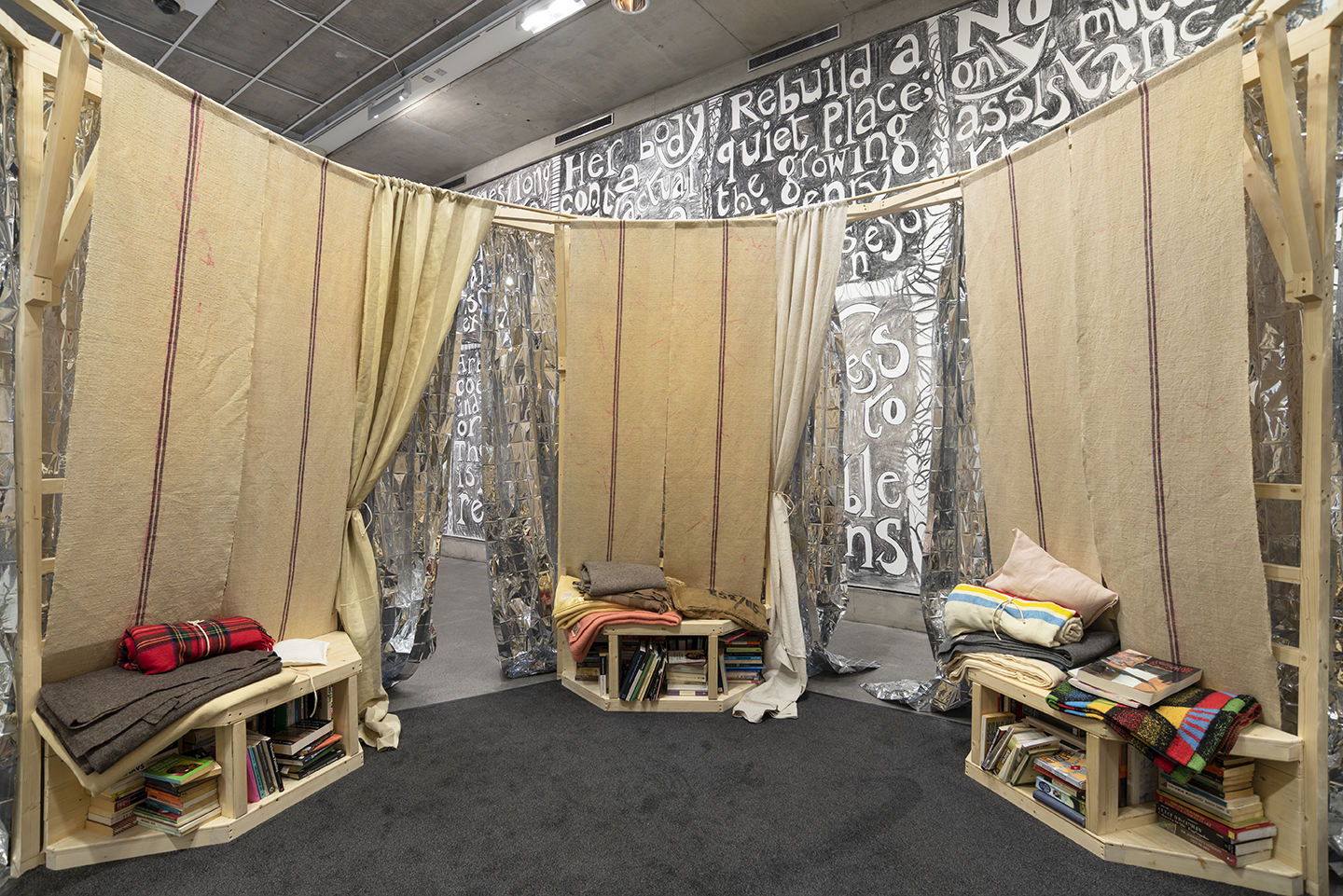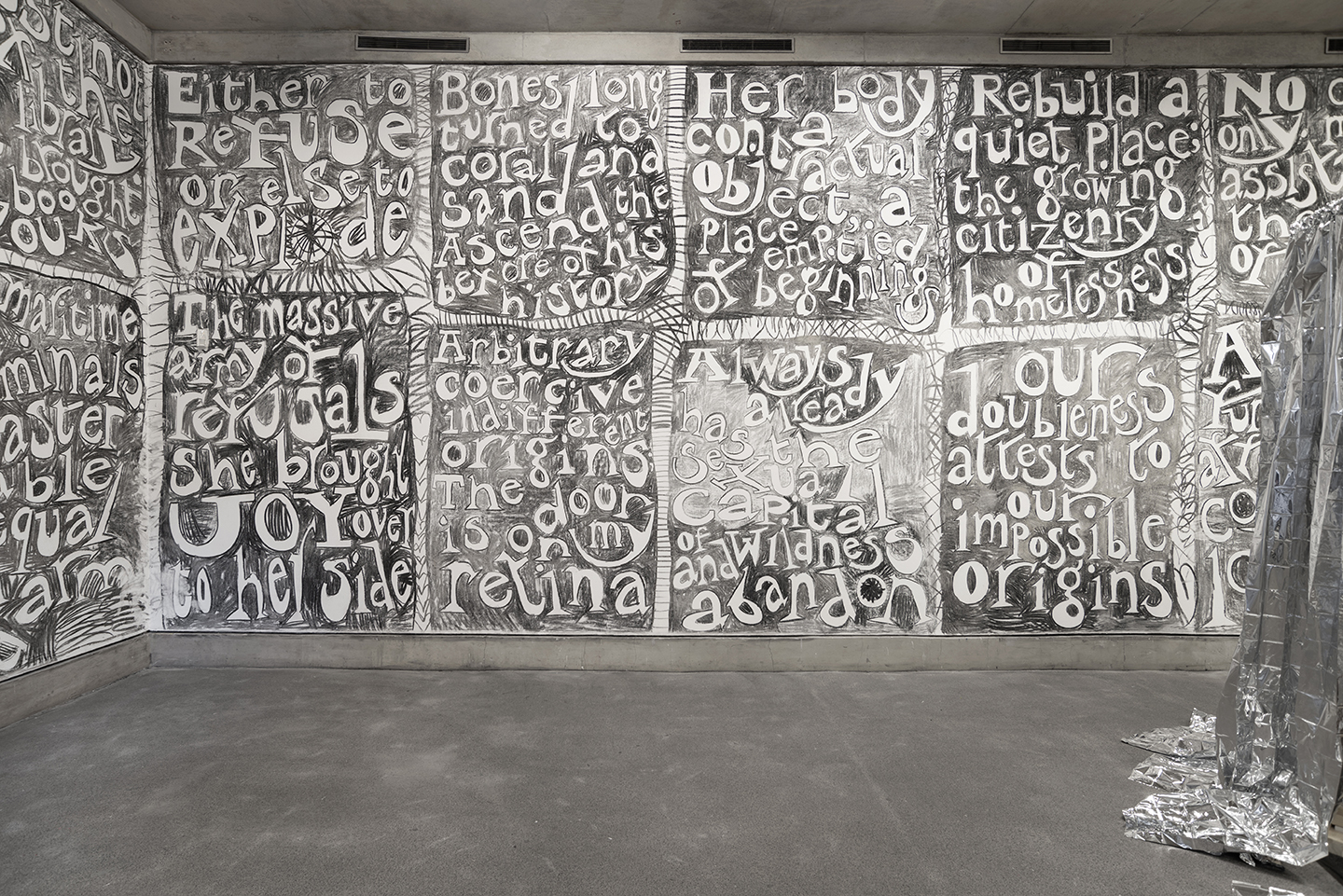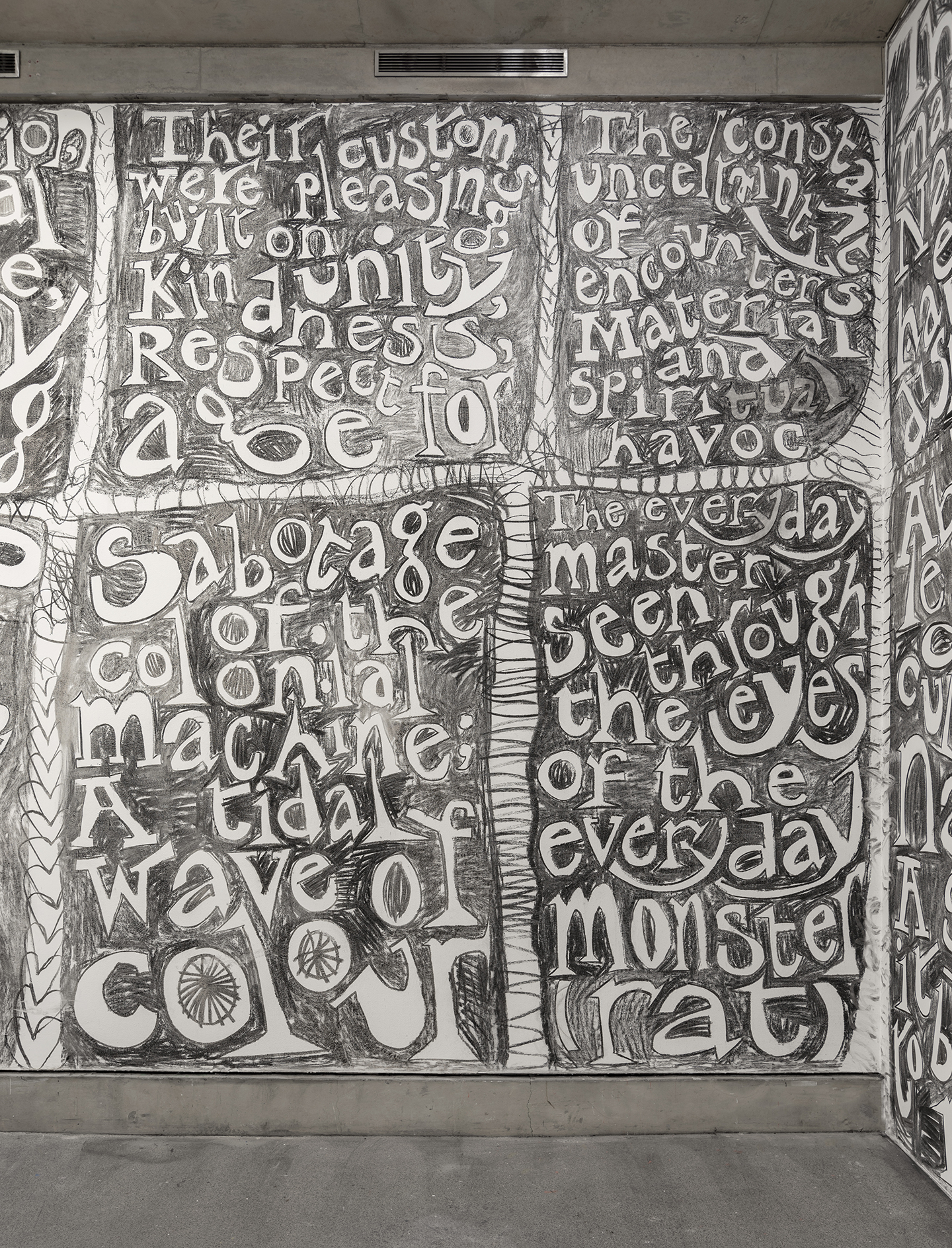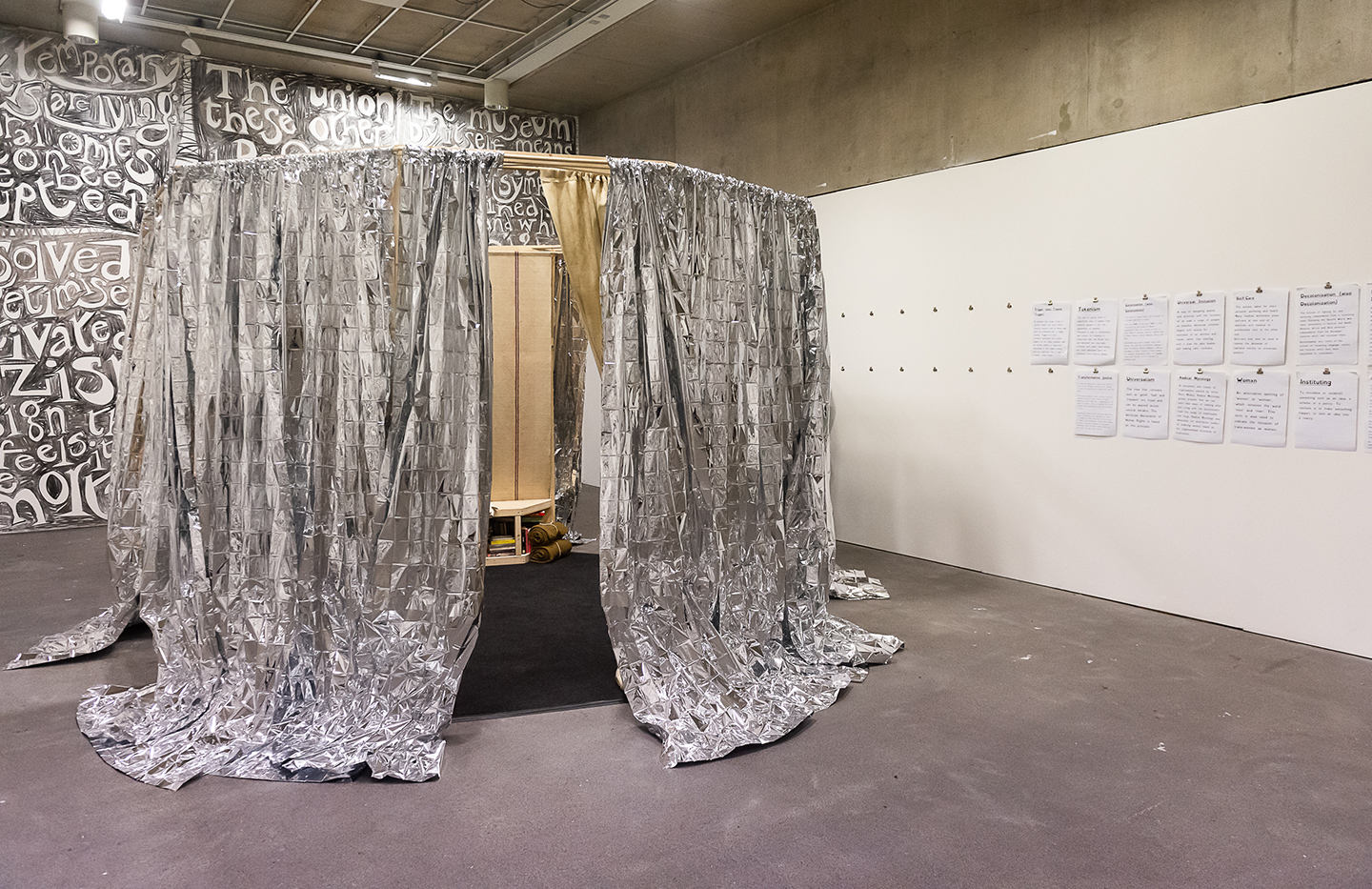 Our Winter season of interlinked exhibitions focuses on the changing nature of artistic education. We are delighted to present a solo exhibition by Scarborough based artist Jade Montserrat, North Yorkshire who has also been in residence with us during 2018.
Montserrat works at the intersection of art and activism through drawing, painting, performance, film, installation, sculpture, print and text. She has developed a new public commission with Art on the Underground, London which launches this autumn and is the Stuart Hall Foundation practice-based PhD candidate at The Institute for Black Atlantic Research, The University of Central Lancashire.
At Bluecoat the artist will transform the gallery walls with huge charcoal wall drawings as part of a wider installation. The drawings are comprised of quotations and responses to key texts on decolonisation and decolonising knowledge by writers such as Frantz Fanon, Audre Lorde and Stuart Hall. Montserrat's drawings will also feature fragments of text by local and international artists addressing vital questions such as who does art education serve and who should it serve? How do we value individual and collective creativity? And what could a care centred approach to education look like?
As part of Bluecoat's wider season which asks 'who gets to be an artist?' Montserrat will open these questions out further with events and workshops in the gallery space including a reading group by artist Jack Tan, a radical mycology gathering led by Jane Lawson and life-drawing with artist and model Paul Kindersley.

at Bluecoat, Liverpool
until 31 March 2019