CONVERSATIONS
Jakarta Biennale 2017
Close
1
2
3
4
5
6
7
8
9
10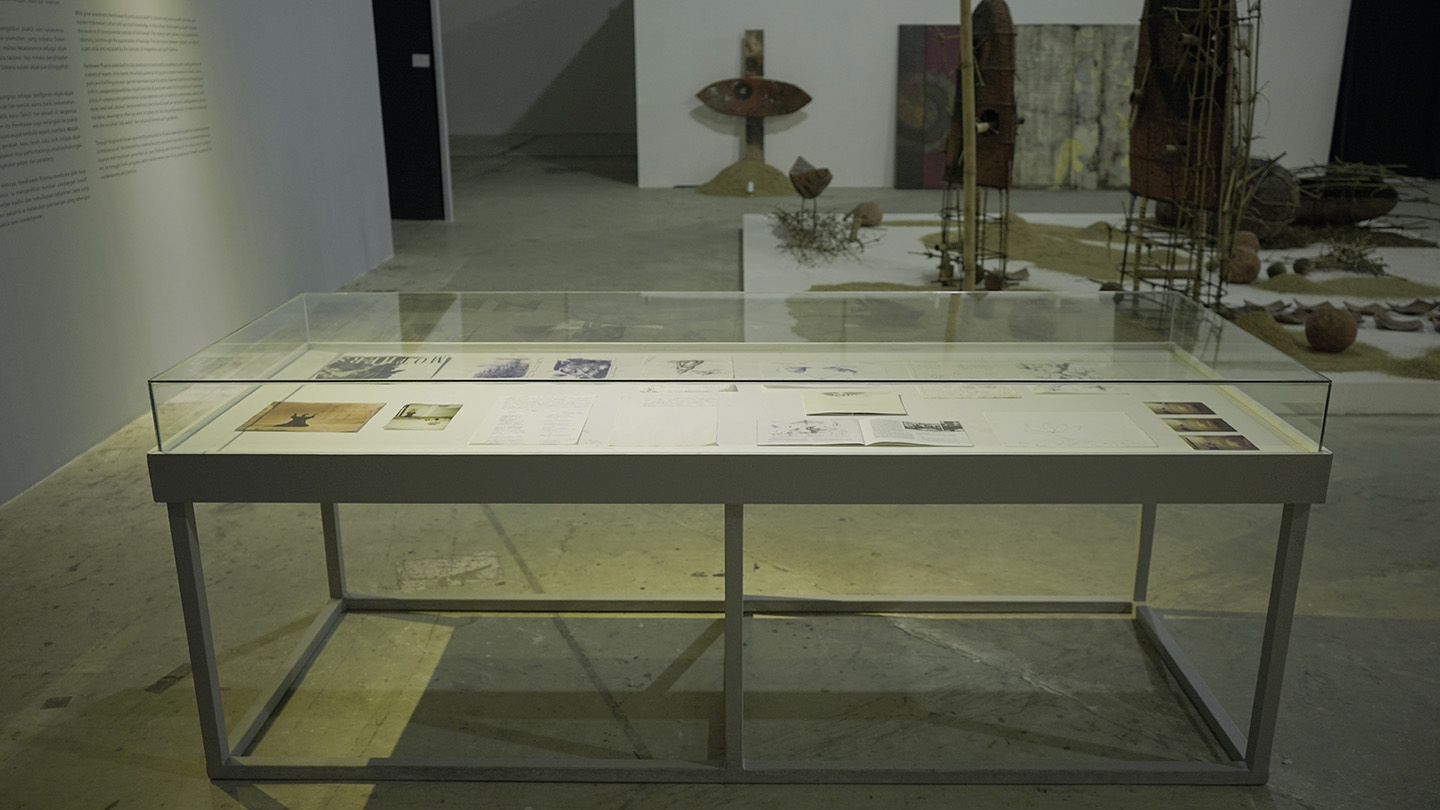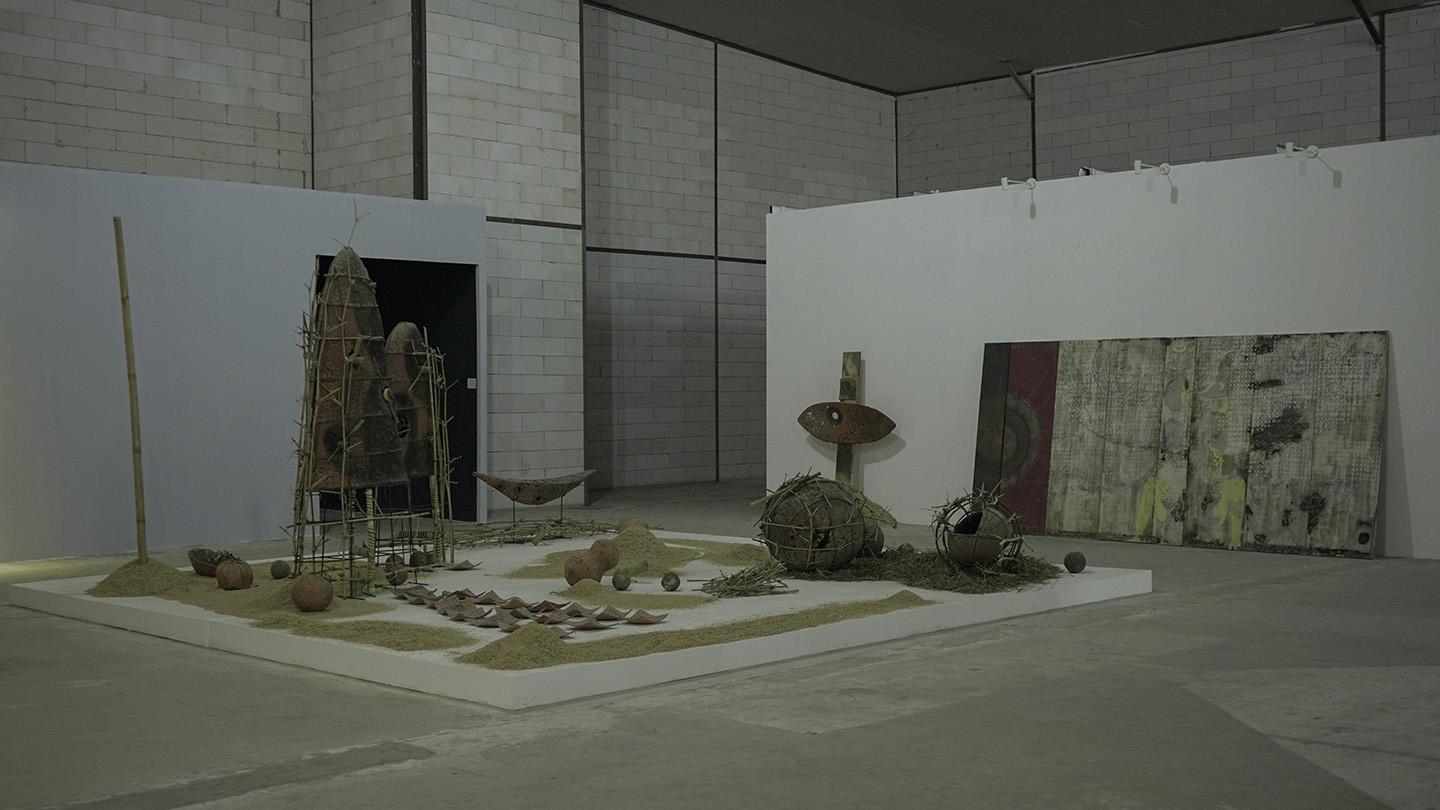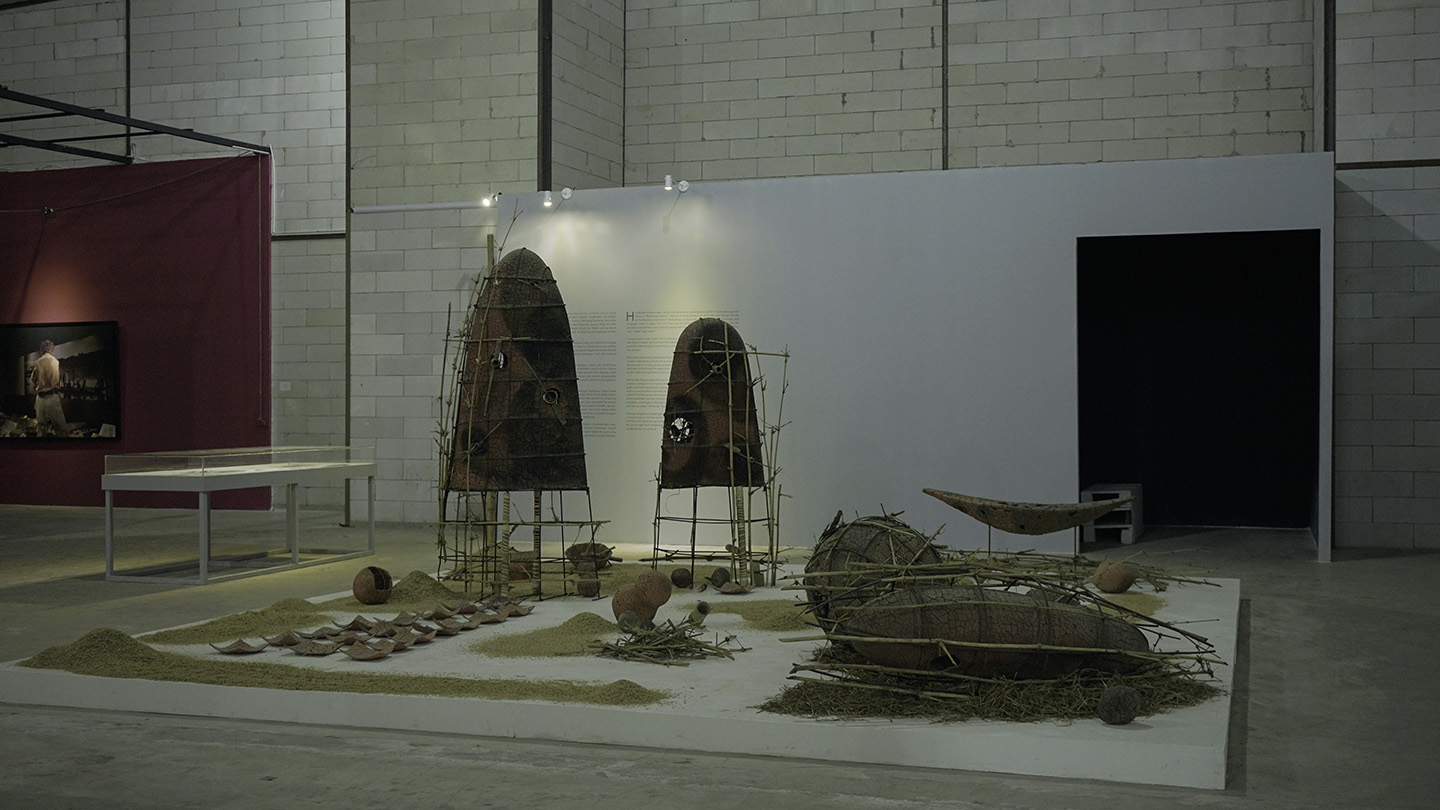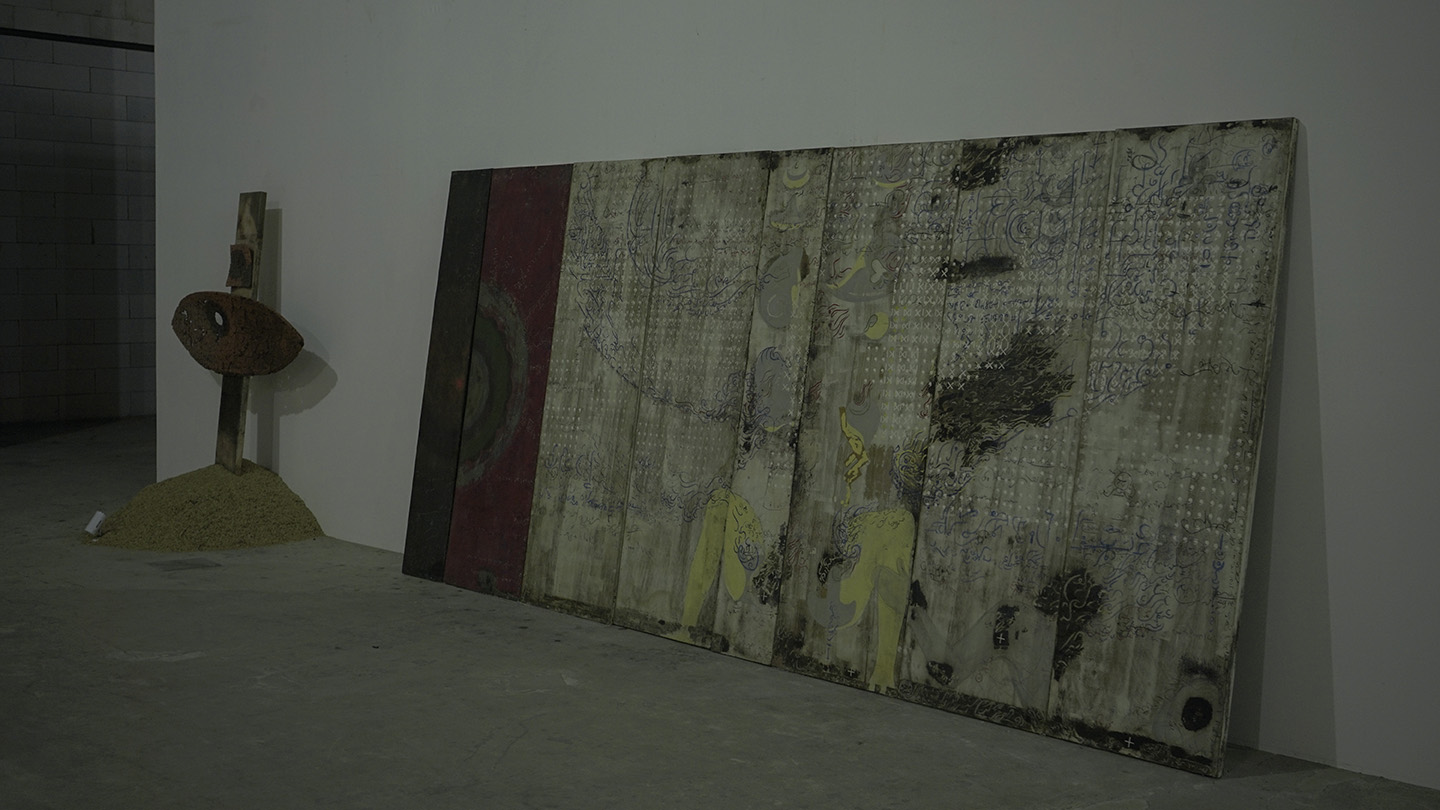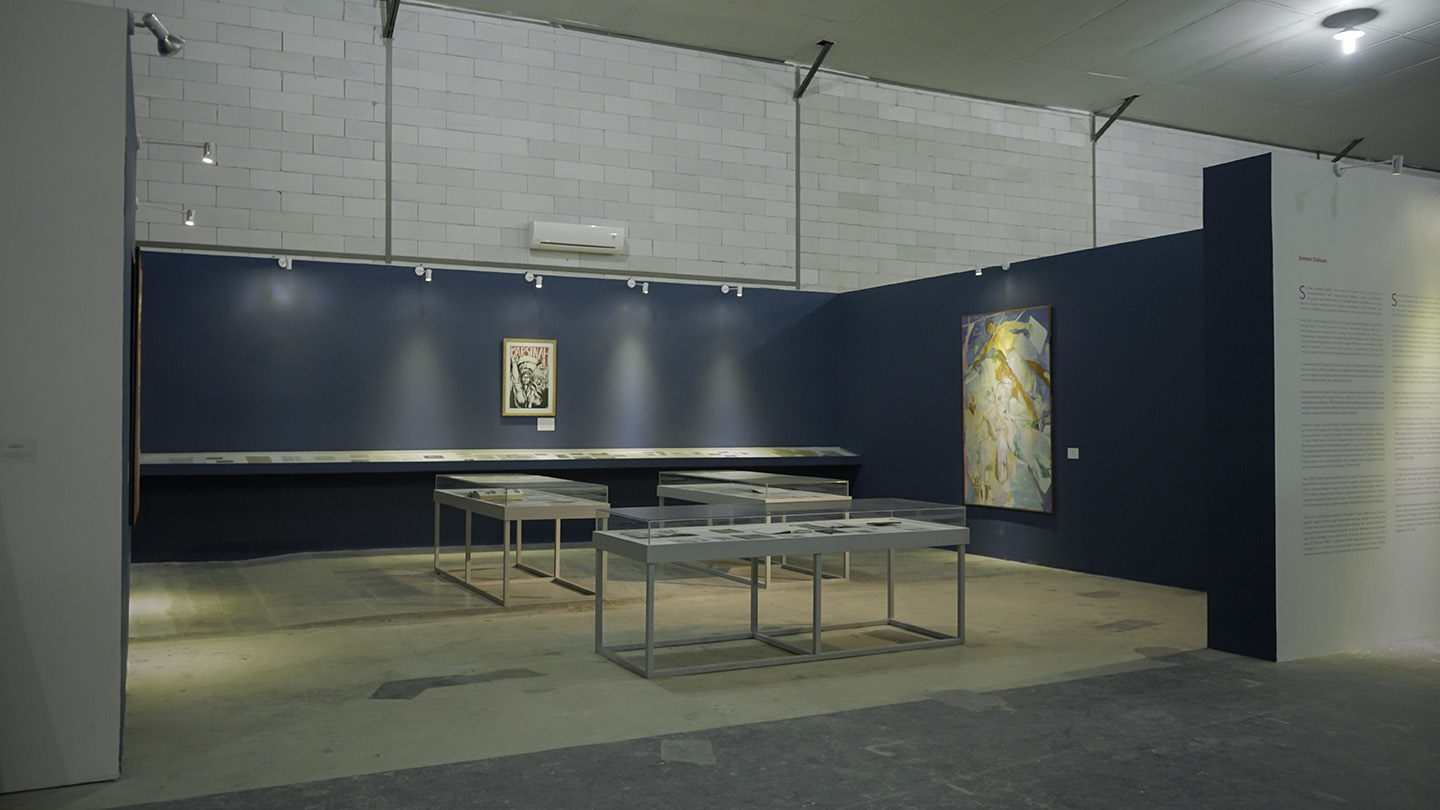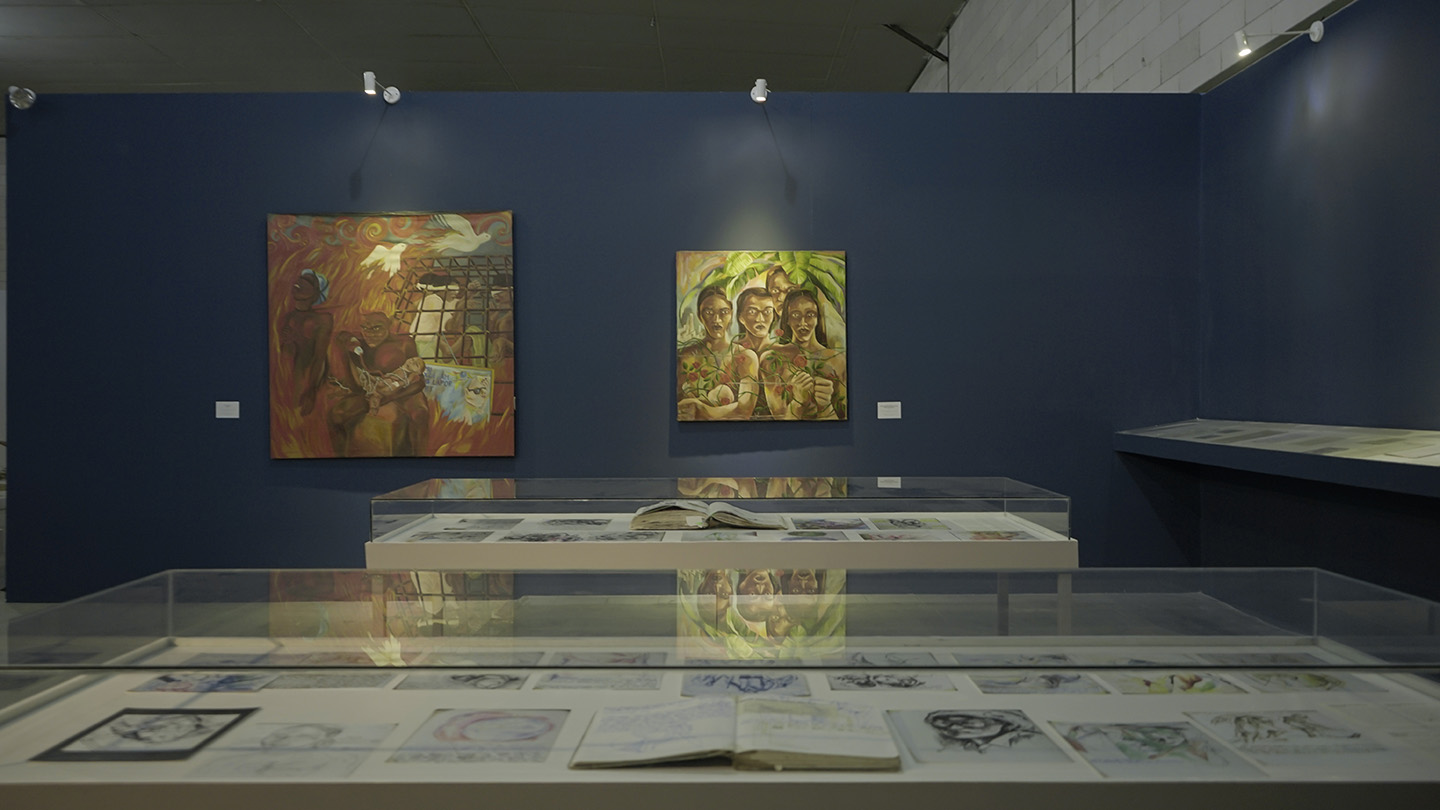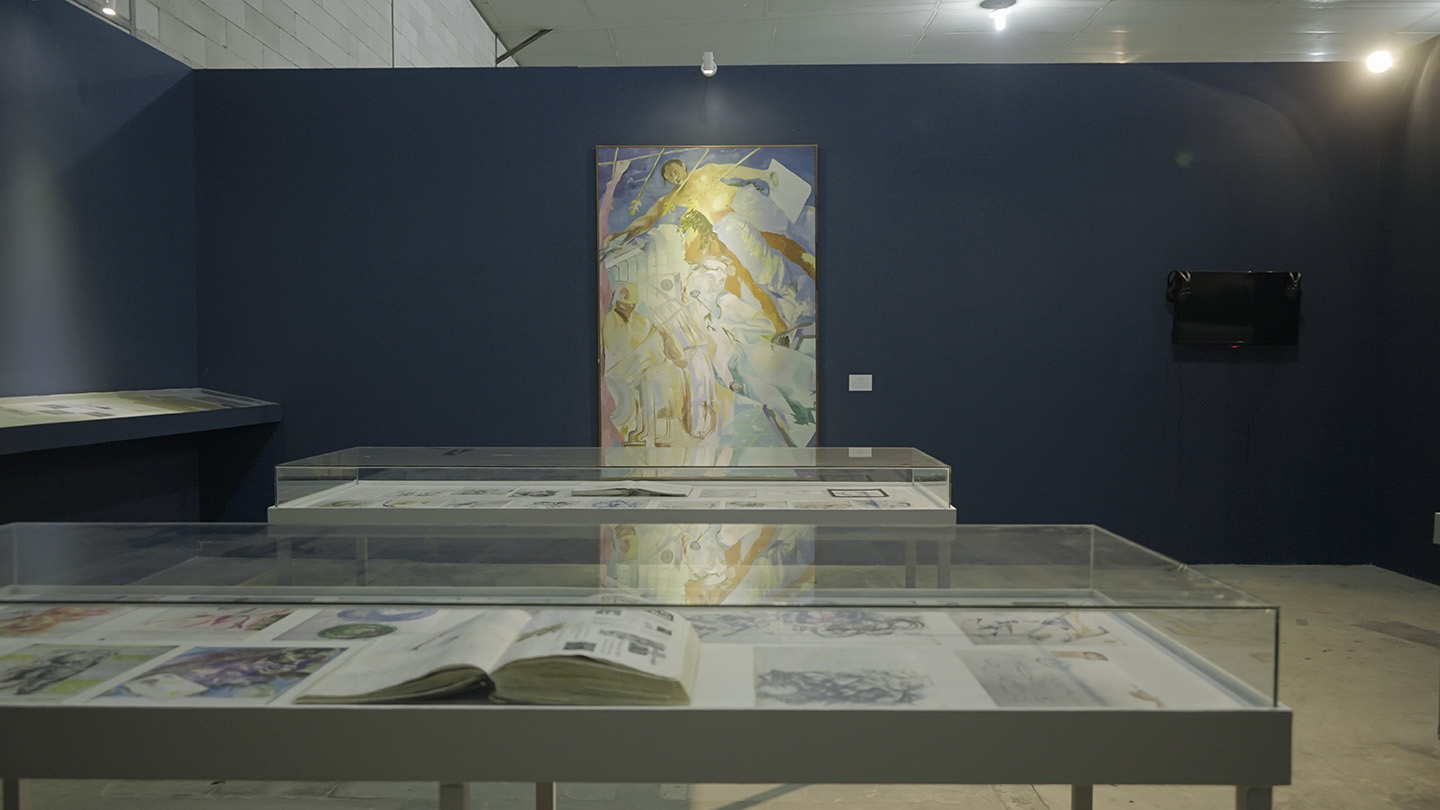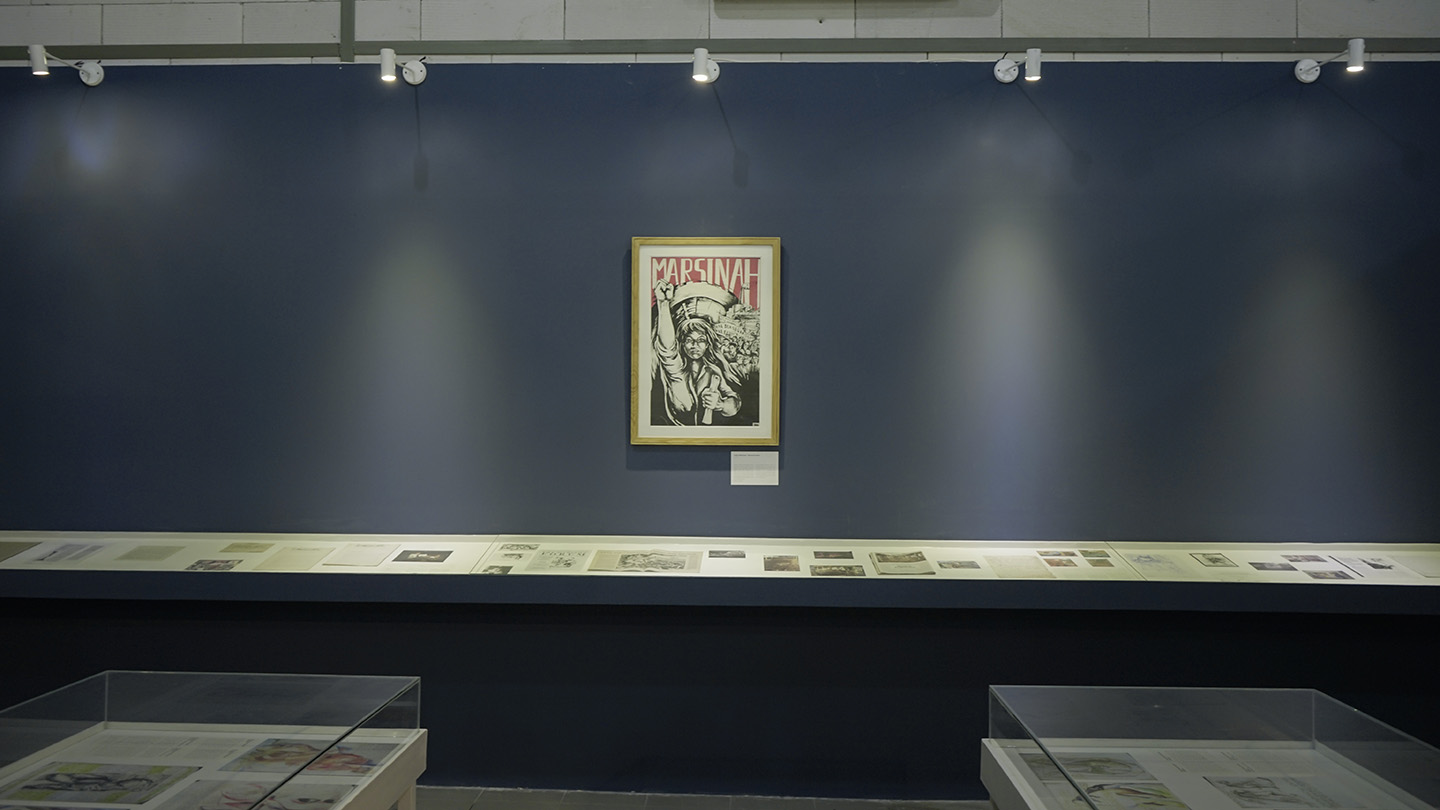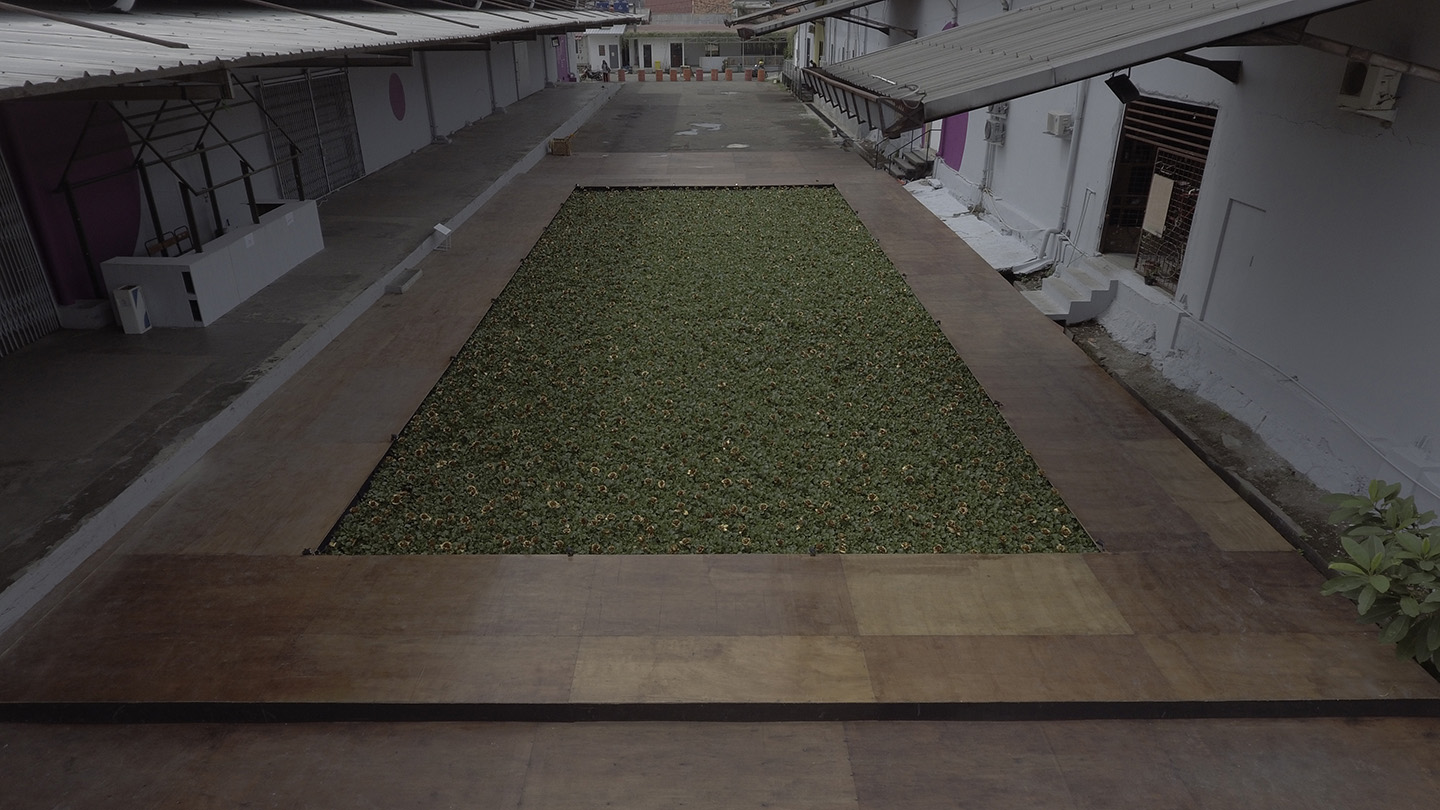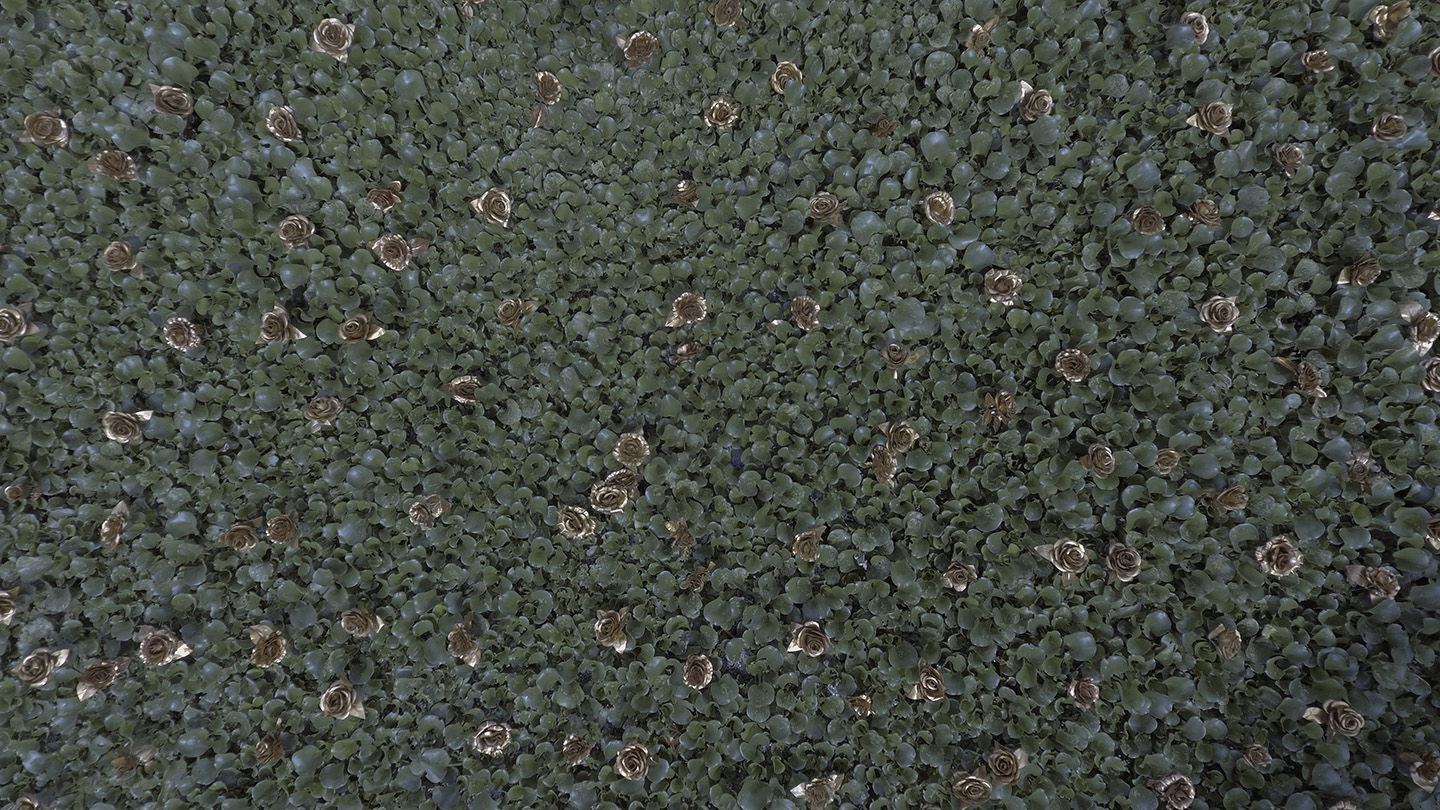 Philippe Pirotte interviews Melati Suryodarmo
Melati Suryodarmo is one of Indonesia's leading performance artists and an alumna of Marina Abramović. She is also a choreographer and has organized performance festivals in her hometown of Surakarta. She is the artistic director of the Jakarta Biennale.
Philippe Pirotte: Melati, you are a reputed and respected performance artist, both in Indonesia and internationally. And now you've taken on the challenge of curating the next Jakarta Biennale?
Melati Suryodarmo: I felt honored because I am an artist, and I have no experience in curating. But they convinced me to do it. I am very happy, not only to challenge myself but also to contribute in another way to the contemporary art discourse here in Indonesia. As I am not a curator, I approach it in the same way as creating an artwork, in humble collaboration with the curatorial team and the artists. We hope to do something that is progressive and allows for new discourses.
PP: You advanced the concept or the idea of Jiwa for this edition of the Biennale. Could you tell us more about this notion, which has no real correlation in English?
MS: The keyword that I came up with for this Biennale is Jiwa. Of course, I practice traditional Indonesian spirituality, which deals with my body and the environment. And I always wonder how to practice that spirituality through my art. In Indonesia, Jiwa is something we are living in. It is the energy that forges relations between things that move existence, but that also connects with the origins—culturally, sociologically, politically, historically. It also comprises the vision of the future. Without Jiwa, we will not go forward. We cannot explain this in English. It is not just a "soul." It can be compared with another Indonesian word, Rasa, which means "feeling" but not just feeling. In terms of our embodied culture, it is something between consciousness and feeling. So, on its turn, Jiwa is to be understood as soul, feeling, and consciousness. My personal experience living and working between Europe and Indonesia was important for the choice of the concept. Advancing Jiwa brings about a specific perspective.
PP: It is suggested that societies also comprise Jiwa, that it is not just limited to living beings. Does that also mean Jiwa connects with a spirituality that is older than the big religions in Indonesia?
MS: Partly, of course. The world "has" Jiwa; it helps to understand our position in society, and its history. You can never separate the understanding of Jiwa from the origin of the spiritual knowledge that makes us what we are now. But specifically, in this Biennale, I want to look at the relationship between the concept of Jiwa and art practice. In which ways does art convey Jiwa?
PP: One of the aims of this Biennale is to look back at some seminal figures in recent Indonesian art history: Siti Adiyati, Semsar Siahaan, Hendrawan Riyanto…
MS: Yes, I think it is time to revisit important figures who were very vocal some decades ago—and some still are—but they are somehow overlooked in the actual Indonesian art world. They are not so much discussed, and there is not so much material produced to understand their practice. We do not have the culture of archiving, even in the family. It is not about ignoring, but we don't have this habit of archiving as a form of keeping memories. Interestingly, we tend to look more towards the future. It is maybe an internalized postcolonial mentality, the imperative to develop and to be "modern." But traditionally, we don't forget our ancestors, but we keep them in the house—we don't archive them.
PP: An example of one of the key figures is Hendrawan Riyanto, who passed away in 2004. You developed a special concept to deal with his legacy.
MS: Hendrawan Riyanto was an interesting artist whose practice was in ceramics. His main interest was the sense of the materiality—the changes of the material and the metamorphoses that natural processes caused. He connected that with the passions of the human who is dealing with the material.
PP: He was also a performance artist.
MS: Instead of just making objects, ceramic sculptures and installations, he involved himself to be part of the process through performance. The material is a means to reach something that is beyond form. He also researched traditional mysticism.
PP: His brother is the prominent film director Garin Nugroho (Opera Jawa).
MS: Yes, but Garin and Hendrawan evolved both in very different directions; they were not professionally connected. Now, many years after Hendrawan passed away, I challenged Garin—who is now also very interested in Javanese spirituality, but at the time was a harsh critic of his brother— to make a filmic personal memory.
PP: Looking back at some of those seminal figures in recent Indonesian art history, this Biennale is also adopting a critical role towards institutions. As you said before, there is a lack of archiving. But the Biennale containing mini-retrospectives of Dolorosa Sinaga and Semsar Siahaan, and a very specific piece by Siti Adiyati, seems to suggest something to museums and institutions…
MS: Well, I am not dreaming that it would be so influential on institutions, but at least triggering memories is important. It will not be an exhaustive presentation, but some themes of their art practice will hopefully become obvious. We are now working with some of the official museums: Jakarta History Museum, the Museum for Visual Art and Ceramics, and the Wayang Museum at Fatahilla Square. In Indonesia, we don't pay enough attention to museums, and often they are poorly managed. It will take time, but the fact that we approached them can sow some seeds.
PP: The Biennale also gives a lot of attention to the tradition of activism in Indonesian contemporary art, when we think about Siti Adiyati or Semsar Siahaan. Why is there such a tradition of strong relationships between activism and art making in Indonesia?
MS: Of course, we cannot avoid our political history. During Suharto's New Order regime, most of us artists automatically chose to fight against oppression. But there are different ways to seek freedom. It's interesting to observe in which way artists are part of activism, which I think is not only political. It also involves an idealistic move; it is not like protesting on the street. Like for example, Dolorosa Sinaga, a seminal figure in this context, who works with her students about defending the democracy through the possibilities of activism and art. Semsar Siahaan, who grew up in former Yugoslavia, was an avid reader of philosophy, social, and political science. This knowledge transpires in his paintings. His method is totally different from Sinaga's or from someone like Siti Adiyati, one of the key female figures of the 75-Art Movement. She made a pond with artificial roses, as a protest against the pseudo-ecological politics of President Suharto. Marintan Sirait was an activist creating an alternative school for children. The work of many artists was not separated from their idealism. But in the art scene today, it is much more influenced by urban culture and media.
PP:  The Biennale is in fact a very international project, not only Indonesian…
MS: We considered it together as a curatorial team, complementing each other, bringing something that is relevant to the concept of Jiwa. For example, it's nice to look at an older video of Japanese artist Chiaru Shiota. We wonder whether Luc Tuymans's imagination of horror can be shared with sensibilities here. Or Gabriela Golder, a filmmaker from Argentina who documents an ecological disaster, but which at the same time generates beautiful images.
.
Various venues, Jl Pancoran, Jakarta, Indonesia
until 10 December 2017