EXHIBITIONS
James Viscardi "Wash and Fold" at Last Resort, Copenhagen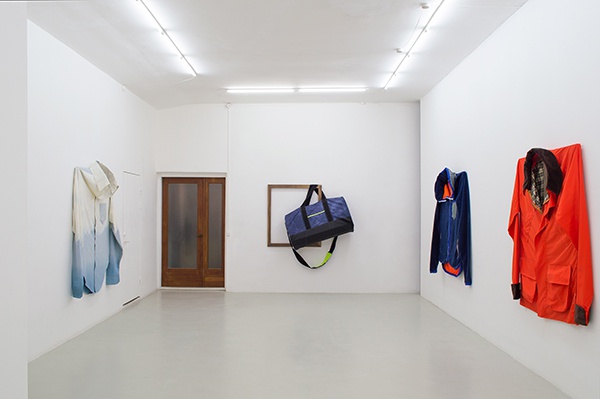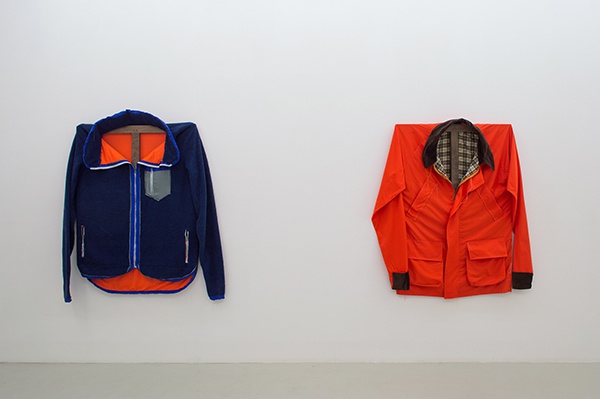 Last Resort is honored to present our second solo exhibition with James Viscardi, "Wash and Fold".

The new body of paintings, consist of oversize versions of the artist's clothing. James gives you the shirt off his back. Hand-stitched, studied, explored inside out and recreated as paintings on hand-crafted walnut wood stretcher frames; they exist as a kind of fucked up hyper-impressionism.
These clothes in the show are not, "like paintings" – they are paintings. The fabric folding around the stretcher here is often literally the same as the cotton used to stretch a painting canvas. Clothing may be the subject matter but it is not an article of clothing that is created, what he is making is a caricature, an impressionist work. Two pattern pieces stitched together are just two fragments coming together to say something new. The interest in the work doesn't come from the virginal fabric as much as the trial and error tied up in their making.
James indelibly lent his entire persona, his soul to his brand's image. He even tried to make his paintings look like himself. He still runs around in Adidas sweatpants and a T-shirt. He never had plastic surgery. He put all of his love into these Frankenstein versions of himself, with their visceral scars and stitches, in the hopes that he could live on outside his own body.
.
at Last Resort Gallery, Copenhagen
until 14 November 2015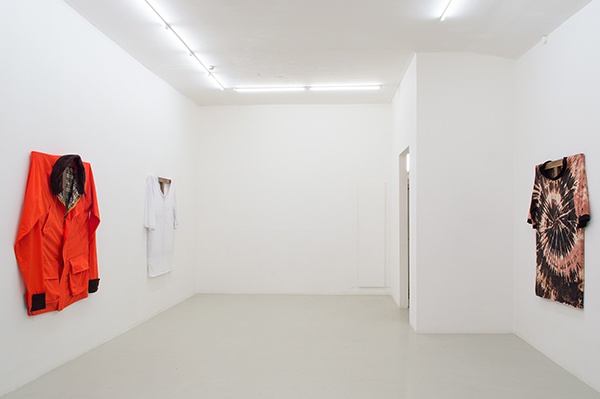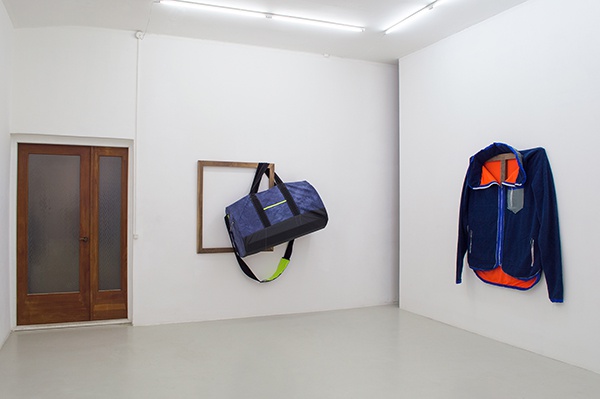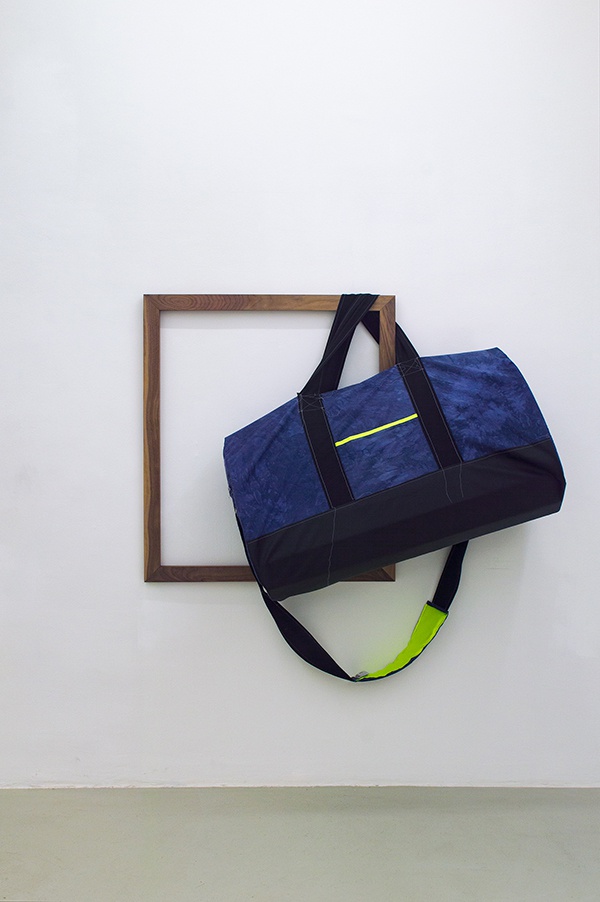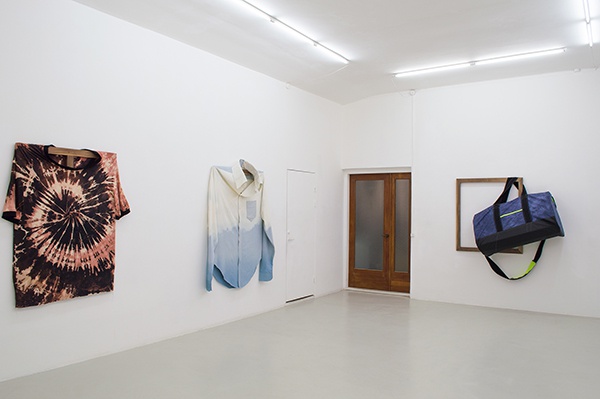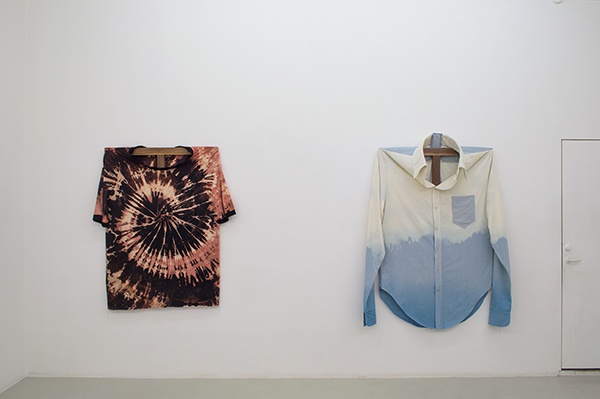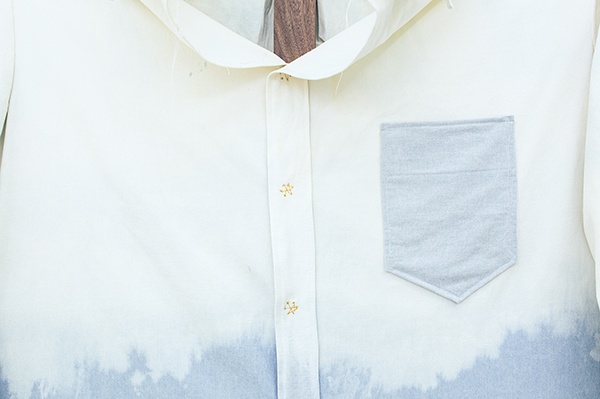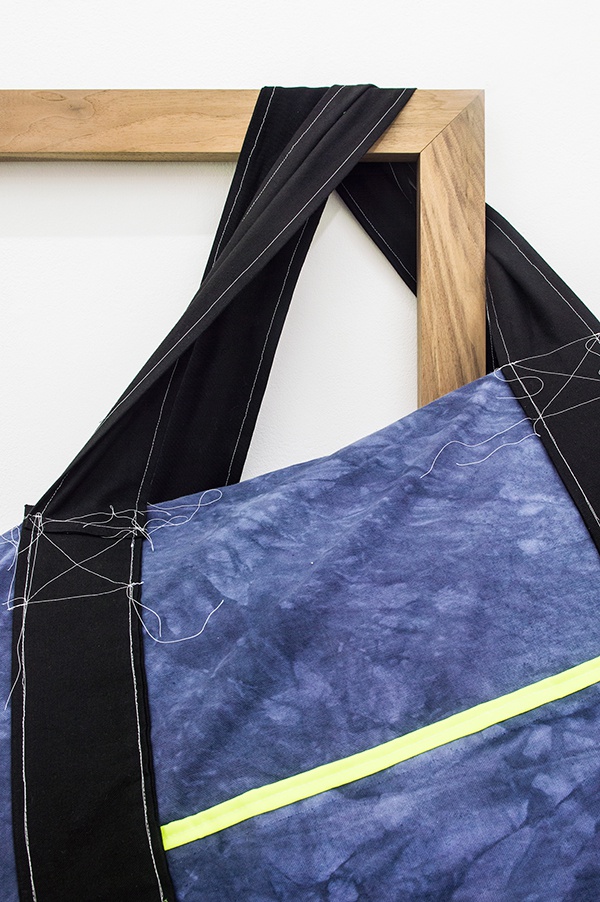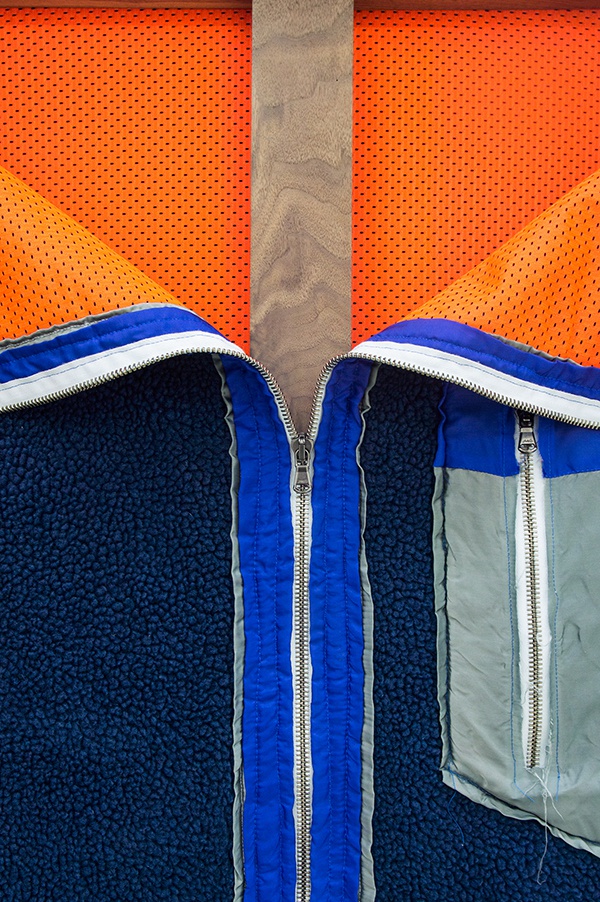 James Viscardi "Wash and Fold" installation views at Last Resort, Copenhagen, 2015
Courtesy: the artist and Last Resort, Copenhagen. Photo: Carl Holck