Mousse 73 TIDBITS
The Copper Marble: Jean Katambayi Mukendi
Close
1
2
3
4
5
6
7
8
9
10
11
12
13
14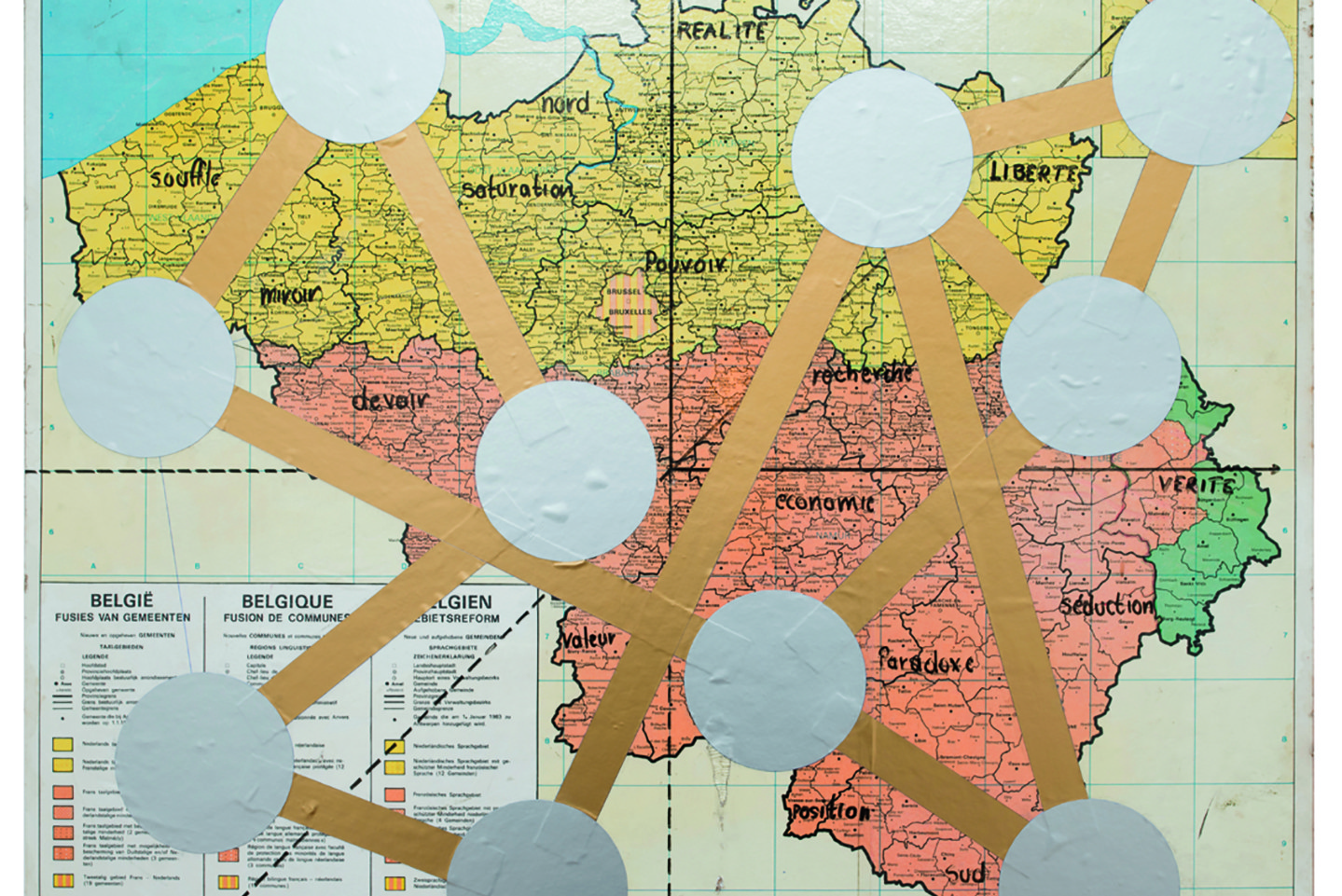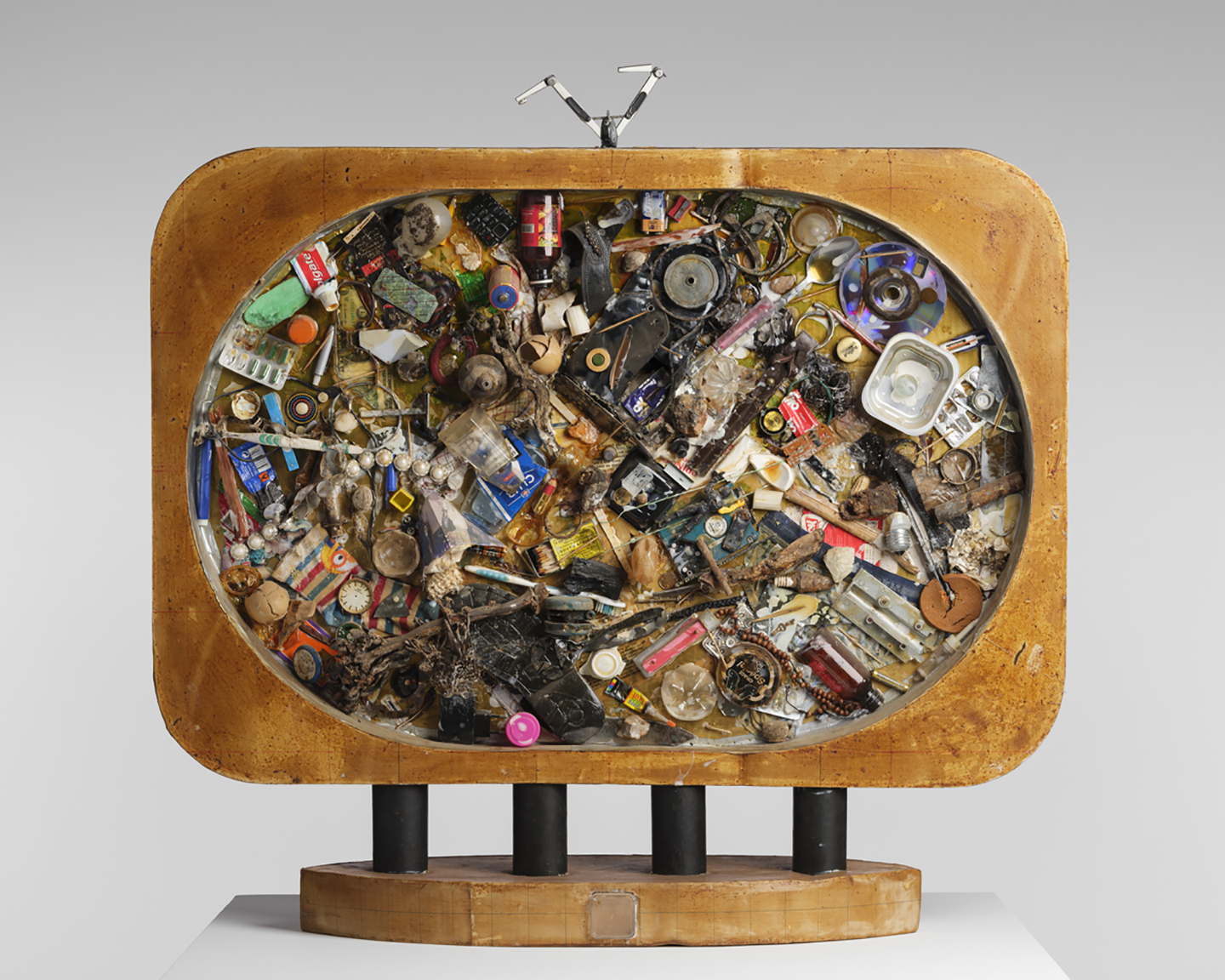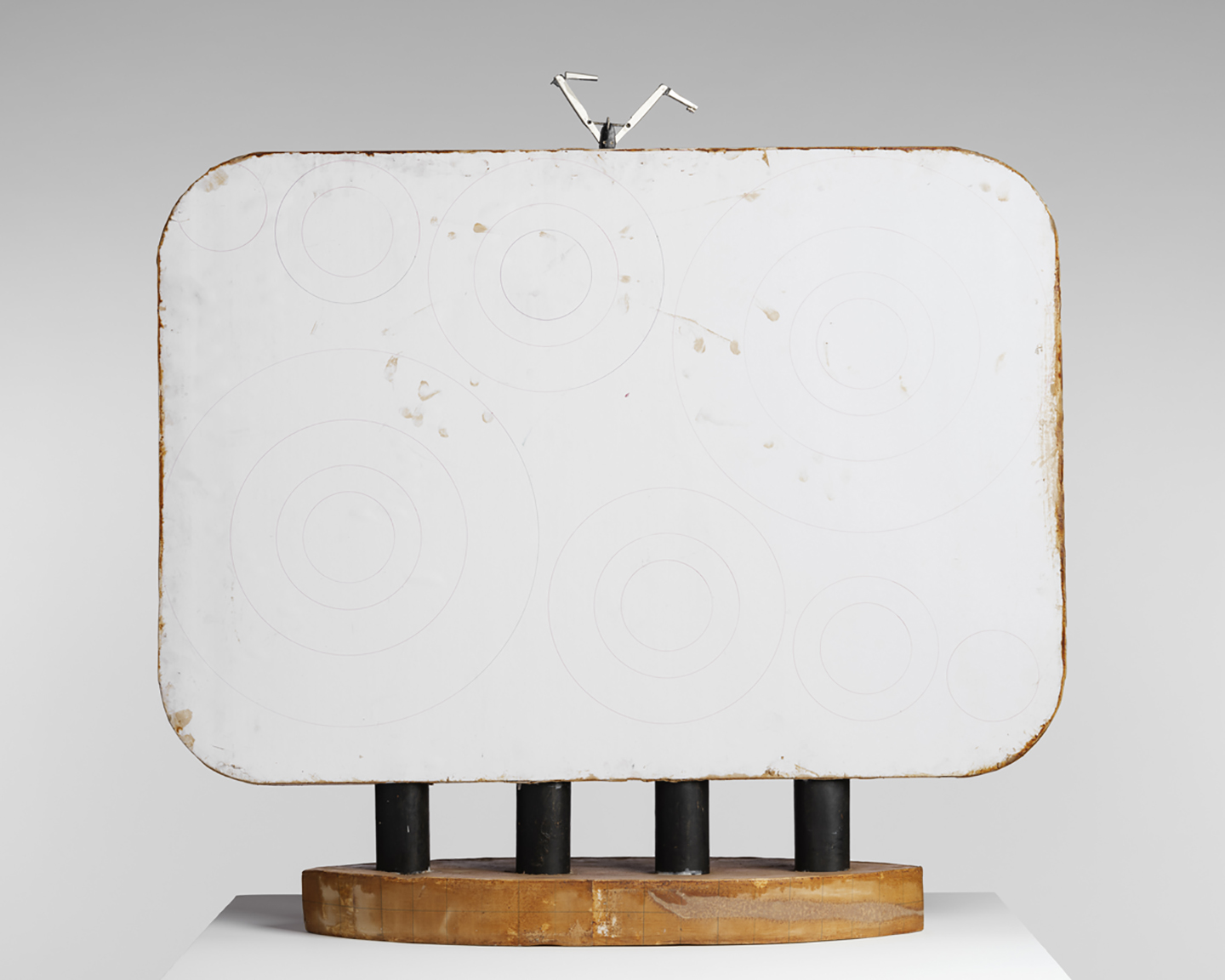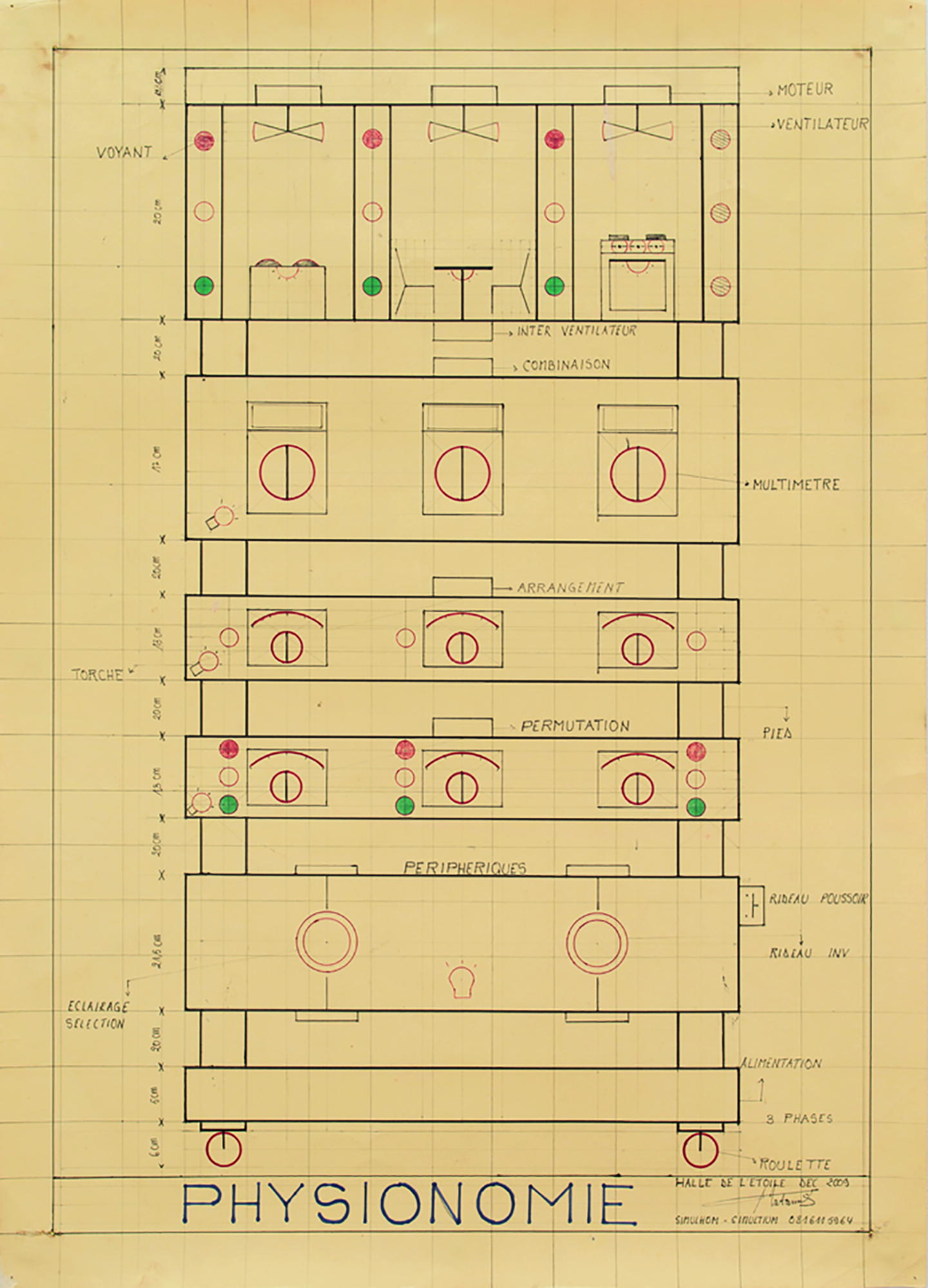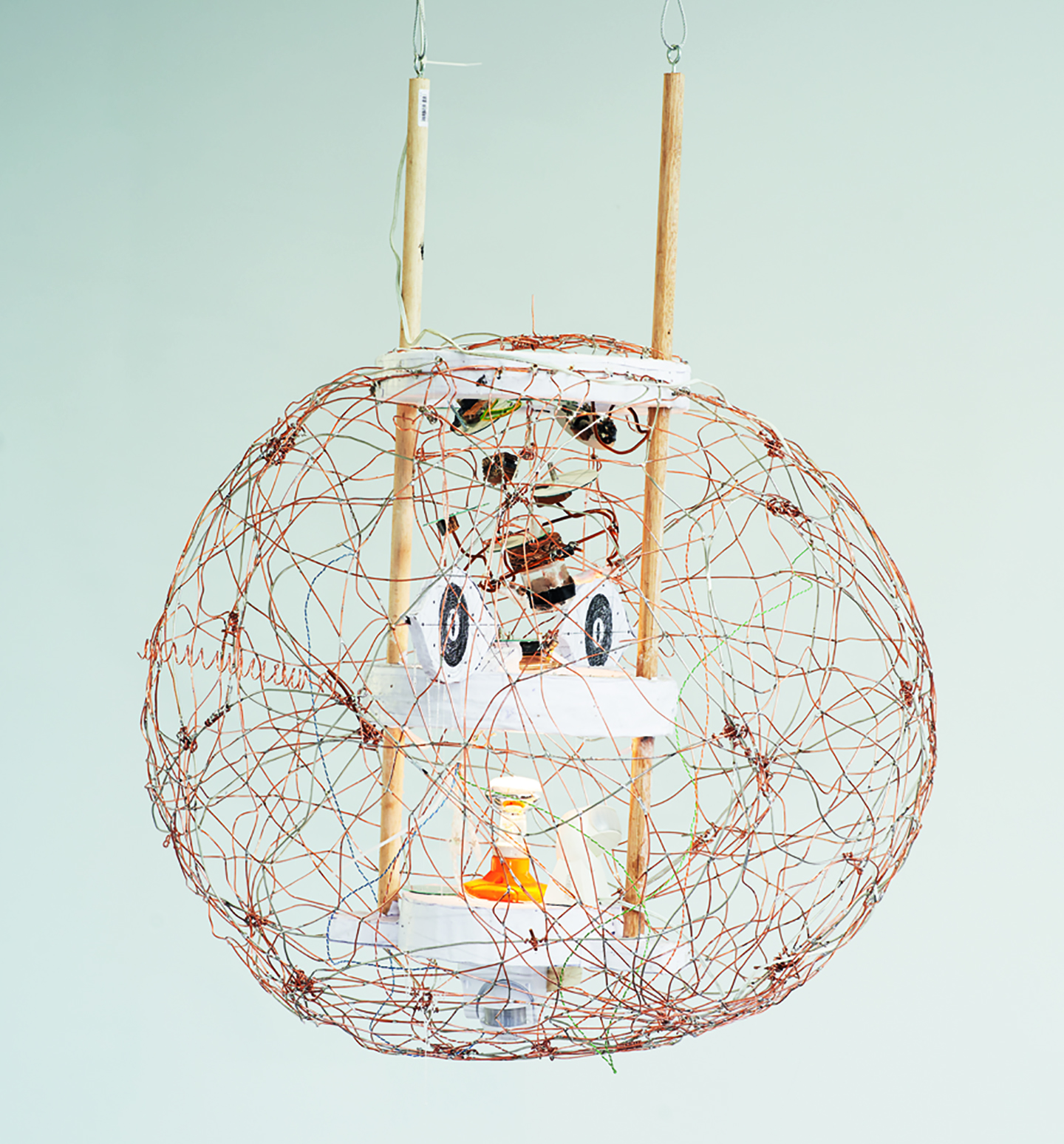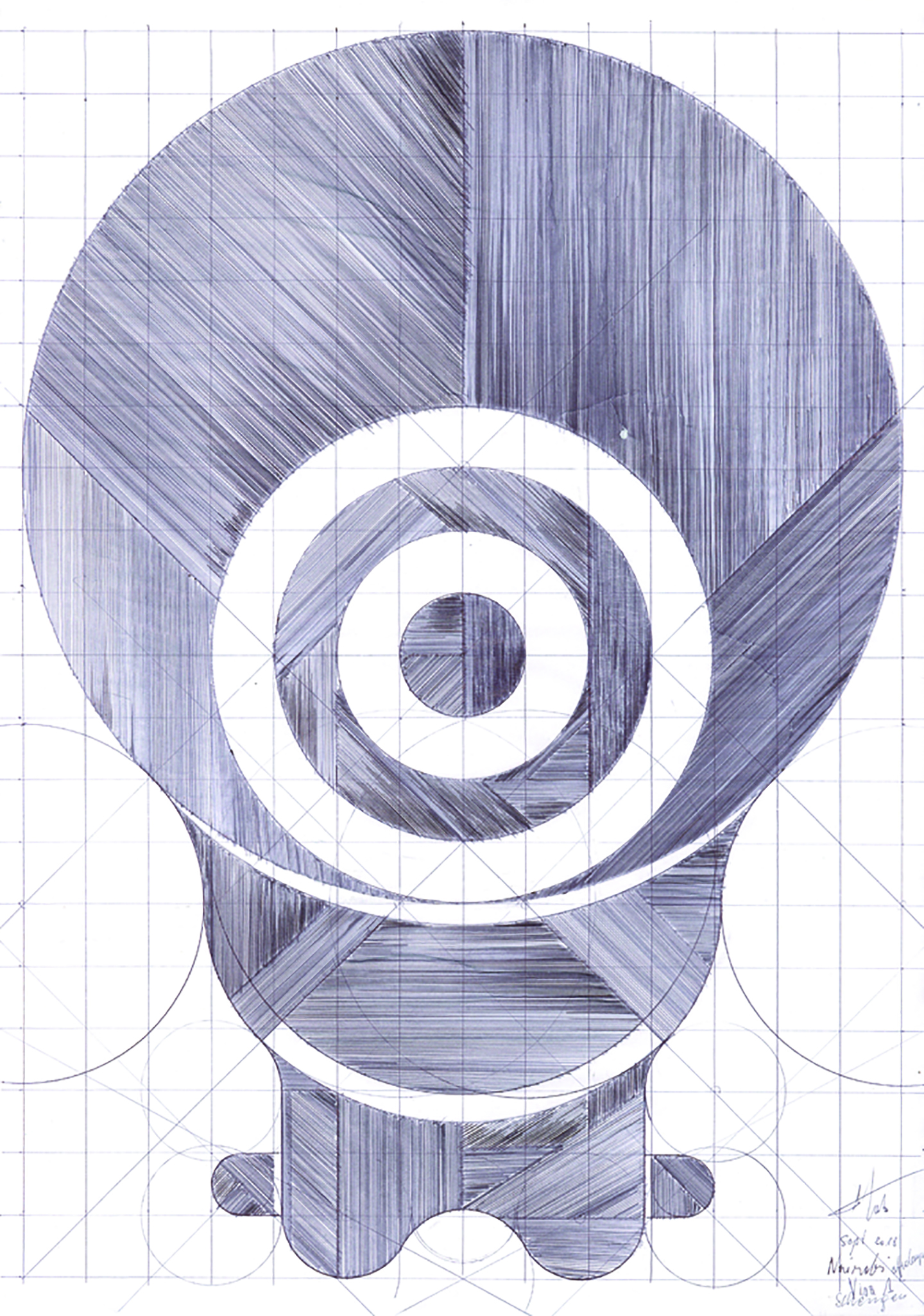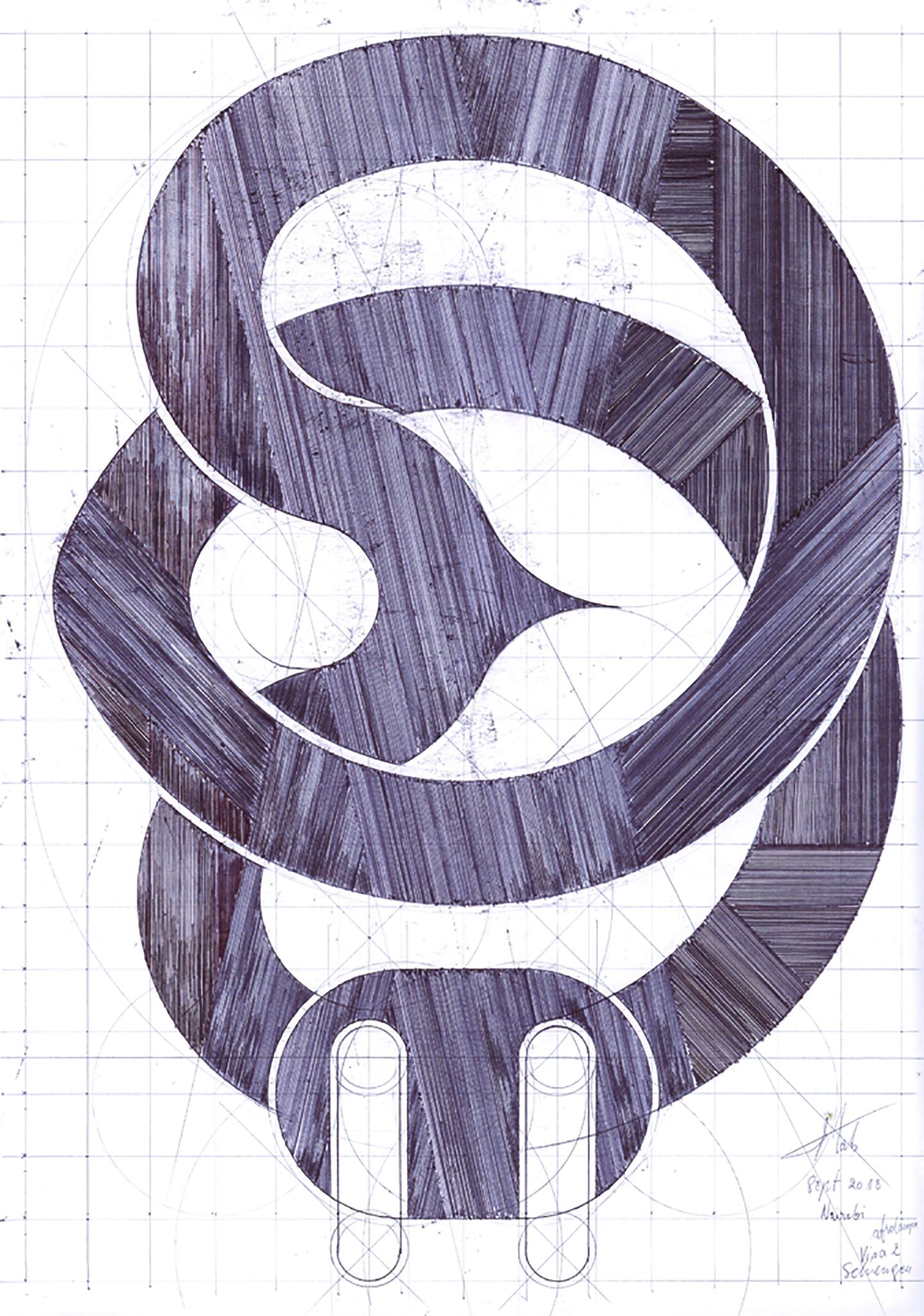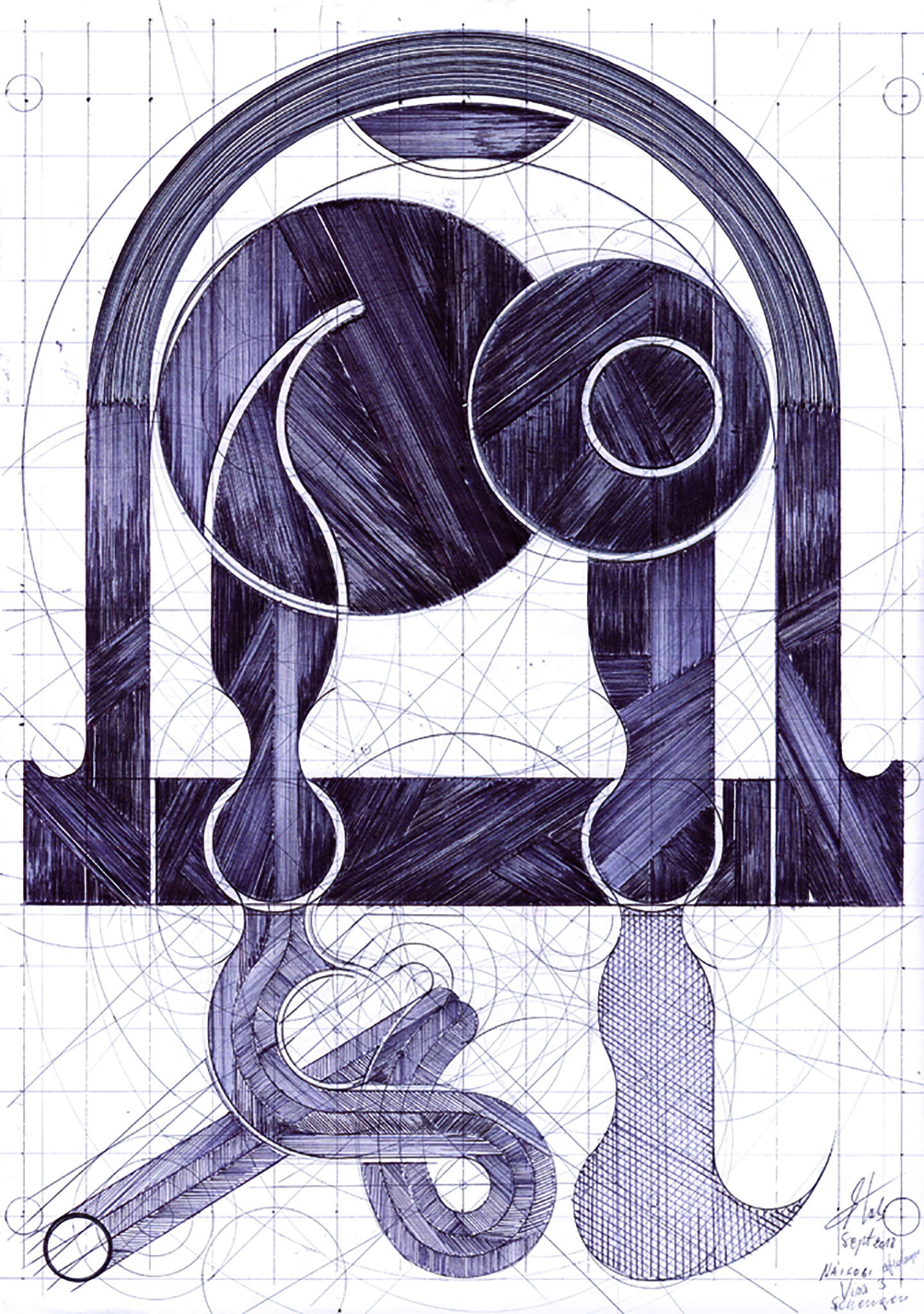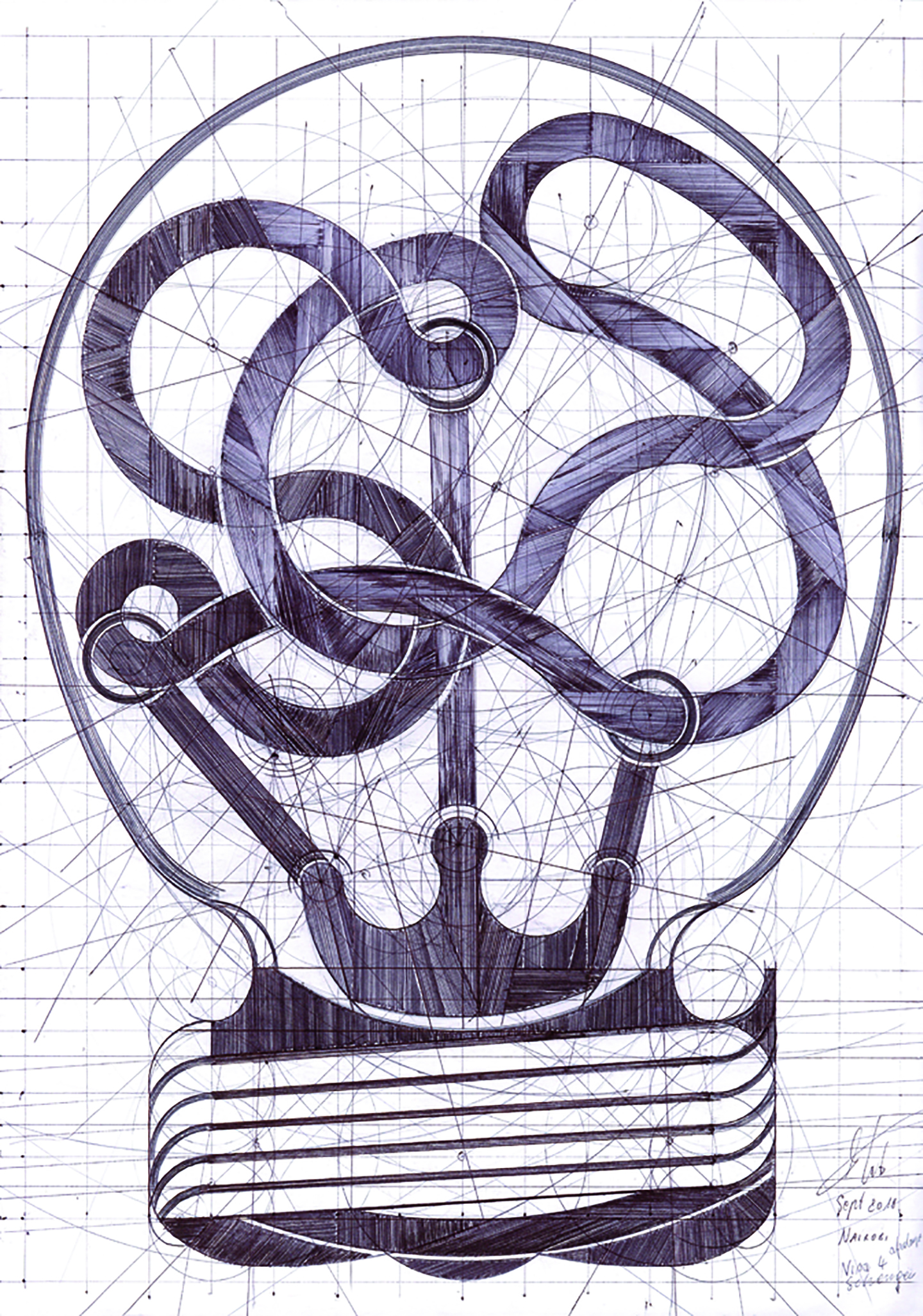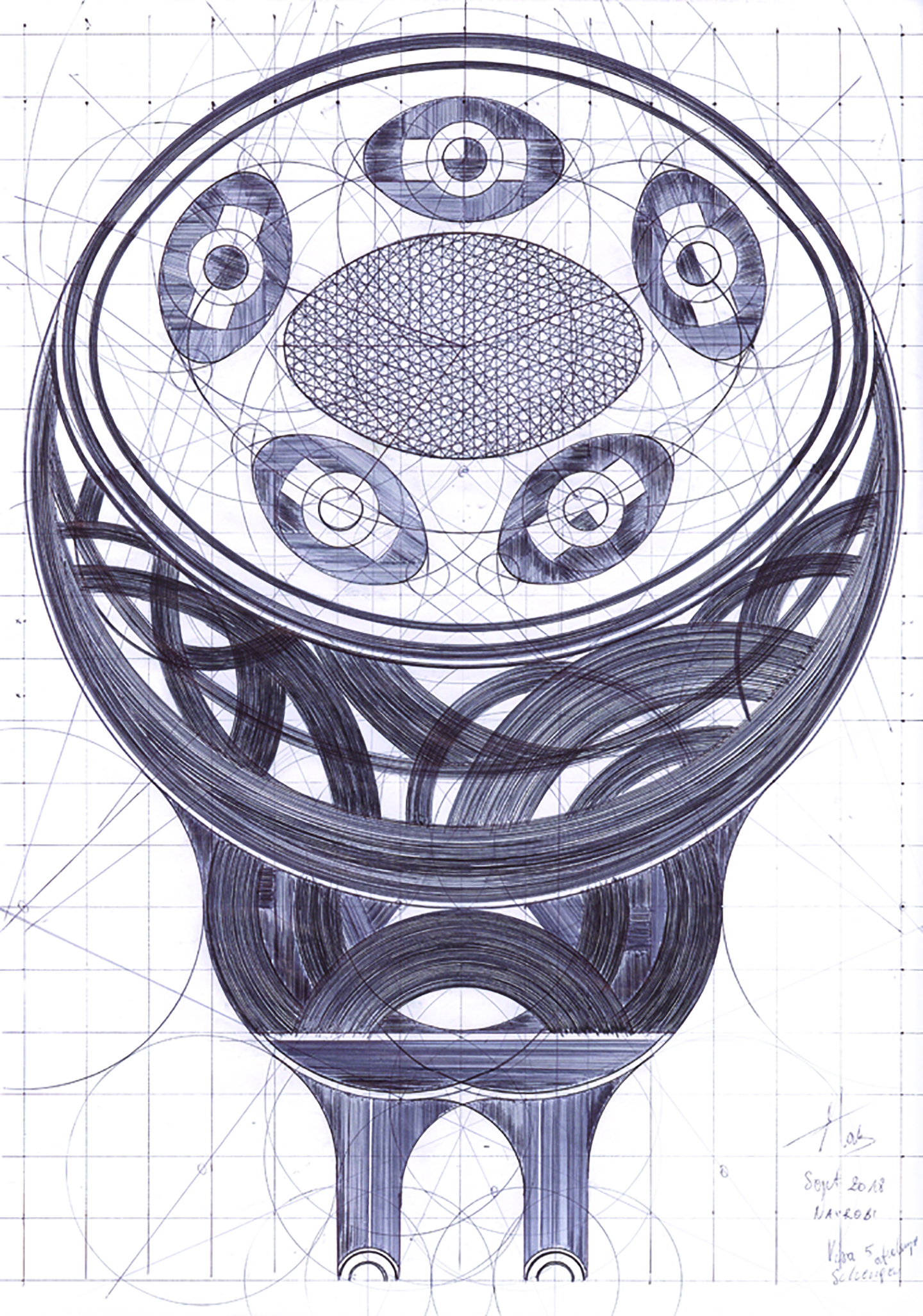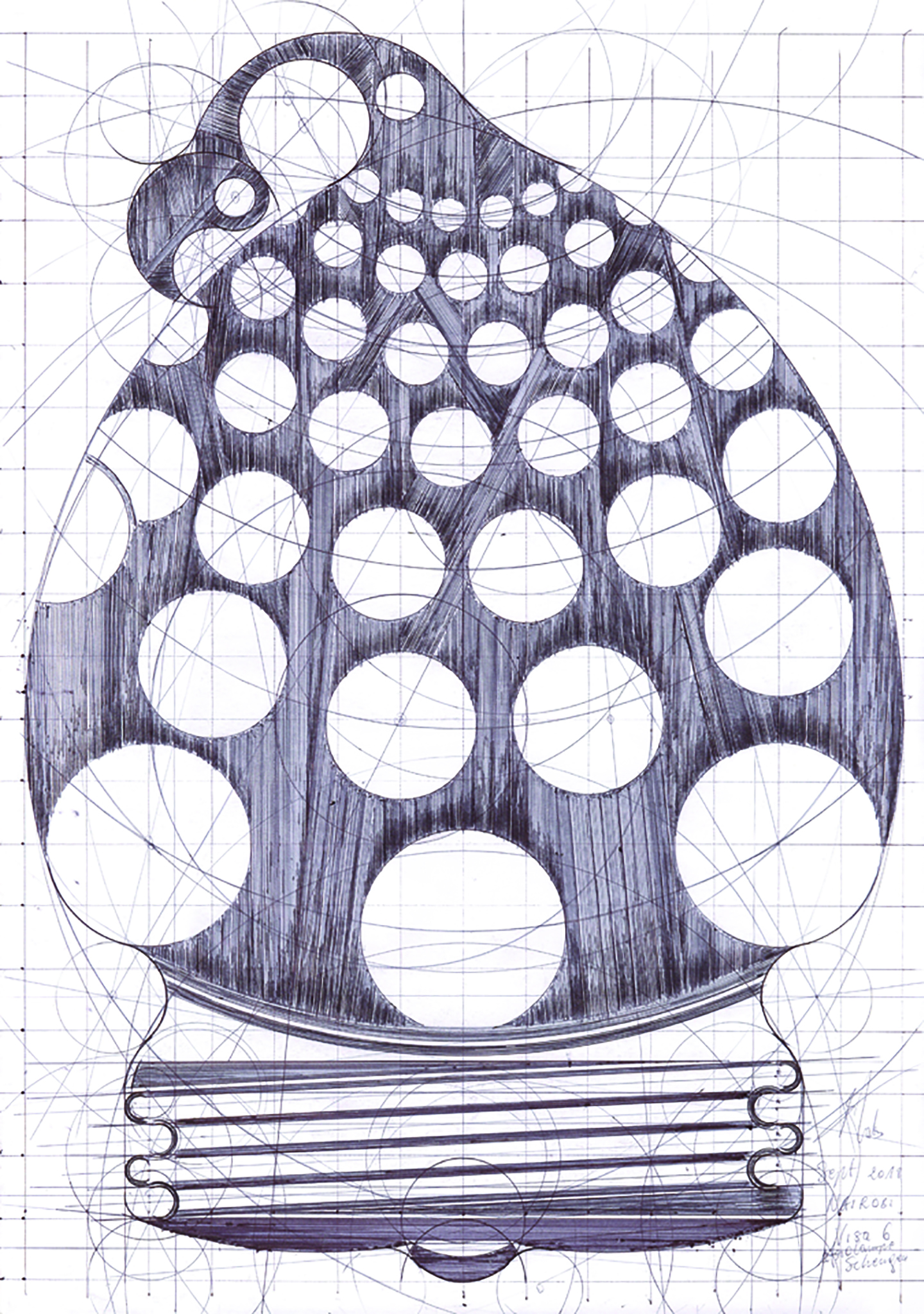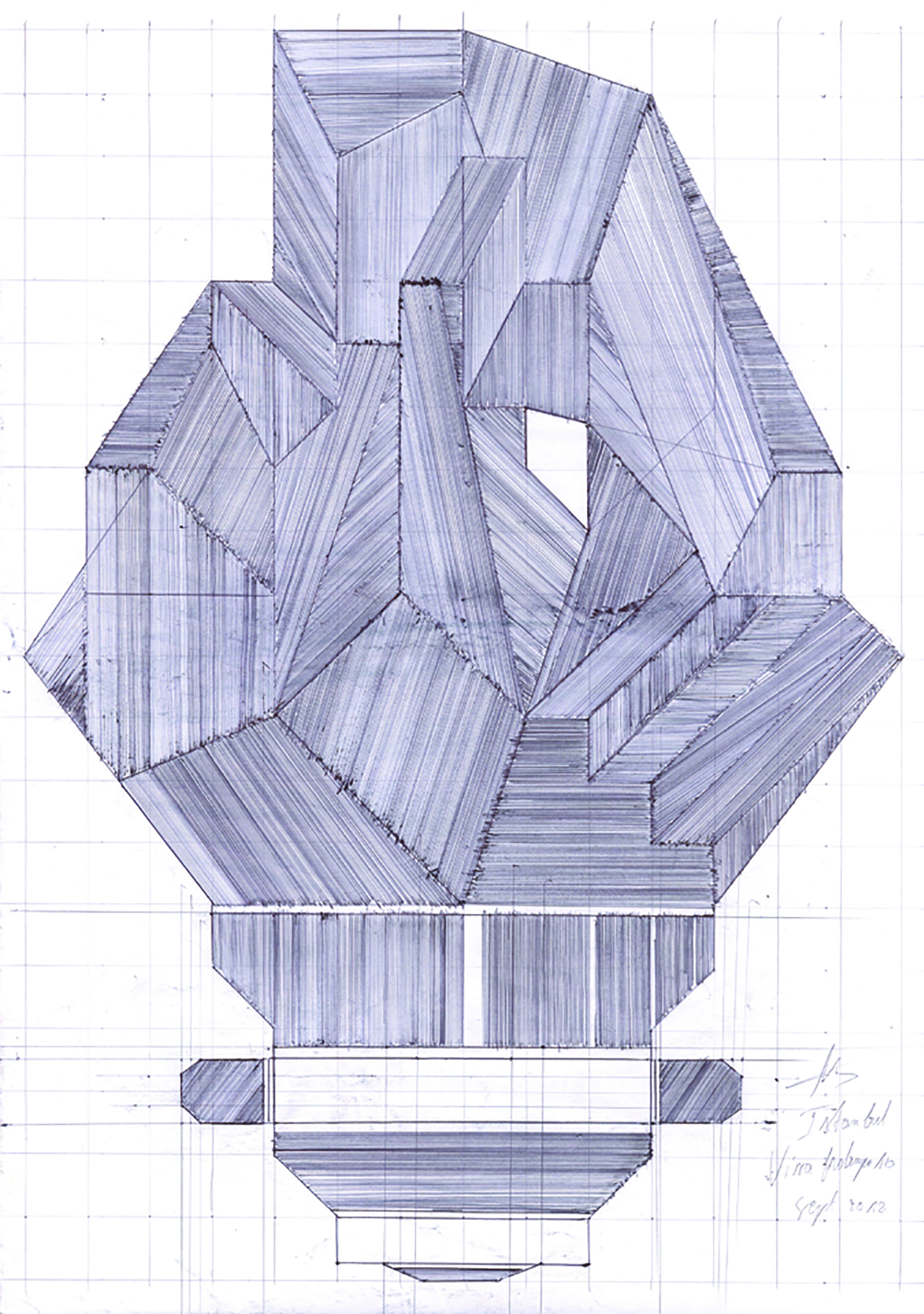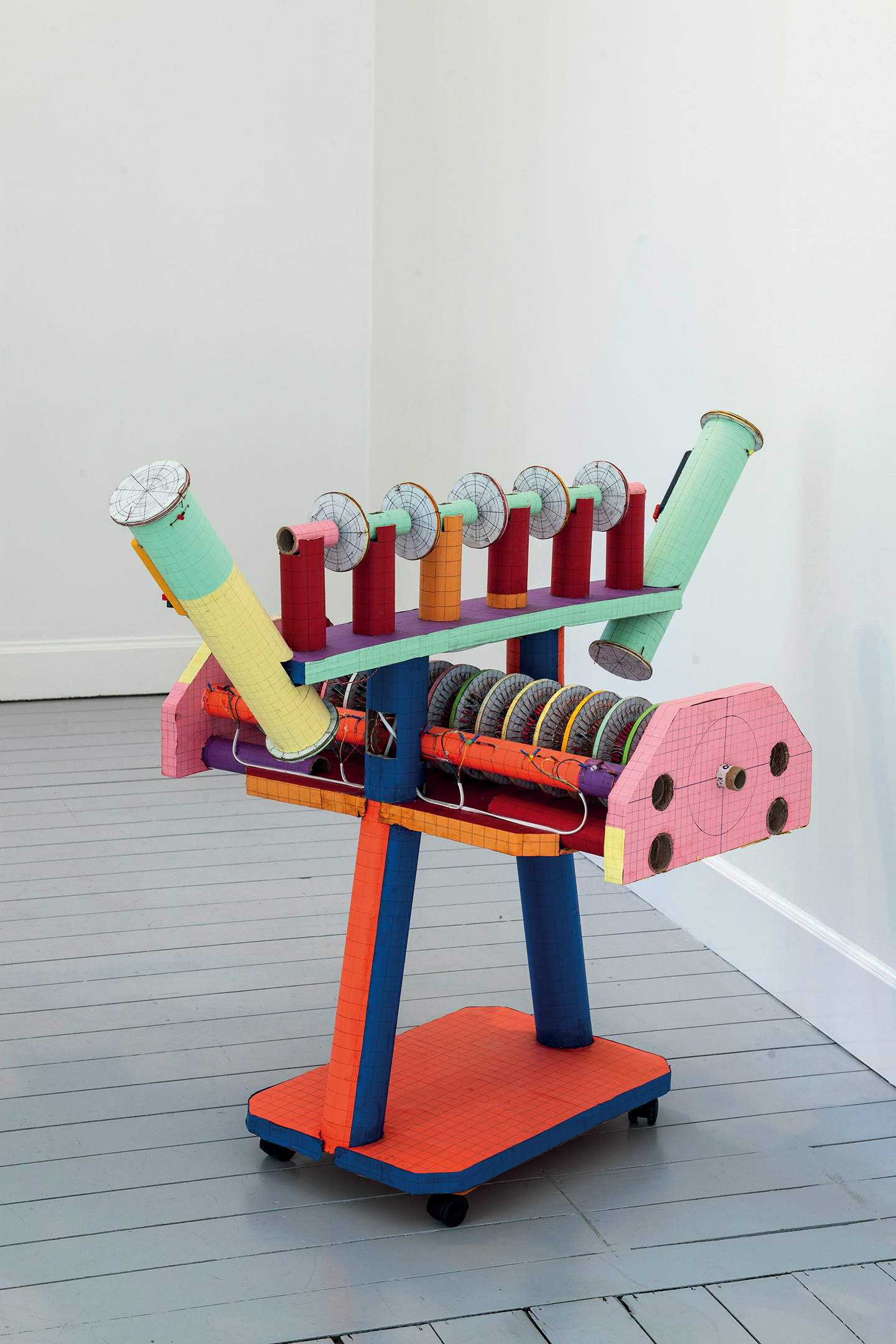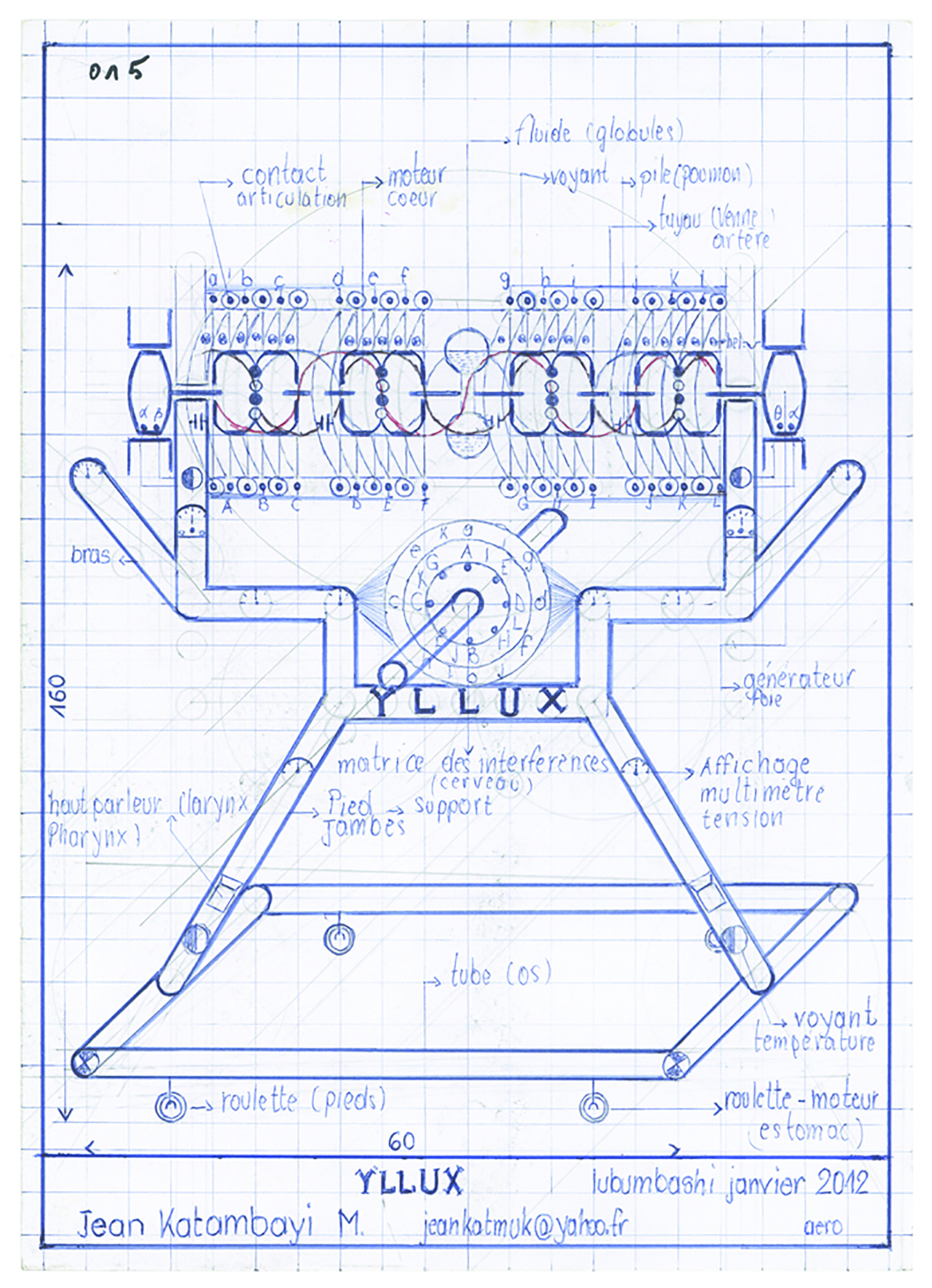 by Stephanie Cristello
"Mark my words: Magic isn't the force that drives me, longing is."1
—Amalie Smith, "Electricity Speaks", 2020
The first time we saw the Earth at night was in 2009. Emerging nearly forty years after the Blue Marble was photographed by Apollo 17, on December 7, 1972, this image, deemed the Black Marble, was proposed as a replacement to convey the extent of human life on the planet through lights visible from outer space. In the work by the interdisciplinary design studio Diller Scofidio + Renfro titled In Plain Sight (2018),2 this supposition was examined against sets of binary oppositions—centers of wealth versus poverty, developed versus undeveloped cities, urban versus rural dwellings. As the film's imposed text, stylized in early cybernetic font, narrates: "The absence of light does not always mean the absence of people. Dark yet populated spaces are dispersed across the globe." Likewise, the presence of light does not always mark the presence of people. Power plants, strip mines, borders, and military bases—some of the brightest parts of the world map have populations of fewer than one hundred, or none at all.
"The Black Marble puts this in simple on-off terms: either there is light, or there is not."3 It is within this binary—of on versus off, day versus night—that self-taught artist Jean Katambayi Mukendi suggests a new version of the "marble," namely copper. Straddling art and scientific experiment, the artist addresses socioeconomic issues related to energy, environment, and the daily restrictions on power faced by African societies. Hailing from the Democratic Republic of the Congo—where he still lives and works in its mining capital, Lubumbashi—Mukendi often crafts his sculptures from provisional materials (cardboard, wiring, paper) in reference to forms of circuitry. While exuding a temporary aesthetic quality, the works address long-standing histories related to the accessibility of currents. In Sphère (2016), strands of copper wire haphazardly wrap around dismembered parts of a light fixture, like the contours of a line drawing, to form a circular, abstract chandelier.
As one of the statistics of In Plain Sight recounts, the KOV mine—which spans a vast, flat expanse on the outskirts of the city of Kolwezi near the Zambian border—is operated by the Anglo-Swiss company Glencore, and exports one of the largest high-grade copper assets in the world. The irony of copper export, a conductor of electricity, arises in the film as data points to the dark spots on the map around its operations. From the voltage that is drawn from the Inga Dams (the planet's fifth largest hydro-electric power station) to the KOV open pit, the populations of the cities, villages, and towns that cannot draw power from its lines appear on the screen: Kenge (41,612), Kikwit (397,737), Idiofa (61,056), Kananga (1,463,556), Gandajika (146,217), Mwene-Ditu (195,622). Mukendi's work taps into the catastrophic injustice of postcolonial logic: while an uninhabited multinational mine develops better energy access for Western nations, the populations that surround it remain without. The Copper Marble imagines a complex map of resources and their impacts.
In Mukendi's most recent series of drawings, Afrolampes (2016–ongoing), included in the 2020 Busan Biennale, ten variations of lightbulbs traced in ink on paper depict imaginative wirings, for instance fuses that would be inoperable—what the artist calls "black lights." The works on paper recall a type of graphic futurism—each is rhythmic, humorous, and when viewed as an ensemble, they evoke an energy that appears to be plugged in but not "charged." Housed within the chapter "Electricity Speaks" at the Museum of Contemporary Art Busan as part of Words at an Exhibition: An Exhibition in 10 Chapters and 5 Poems, curated by Jacob Fabricius, Mukendi's work responds to the eponymous play written by Danish author Amalie Smith. In the text, a conversation is enacted between electromagnetism, playing the role of a mother, and her daughter, electricity, then cascades into other "familial" relations (wireless telecommunications, the telephone, et cetera). The mother speaks: "You had learned to make fire, but I remained out of your control. I reached out after you from up in the sky. I would jump up from an animal fur when you rubbed a piece of amber against it. You would rub and rub, and I would jump and jump, but you didn't understand me. To you I was the force of magic."4 For Mukendi, this "magic" is disillusioned—electricity is not an accurate depiction of humanity on the Earth's surface, but rather an absurd mark of capitalism on the planetary landscape.
[1] Amalie Smith, "Electricity Speaks," in Words at an Exhibition: An Exhibition in Ten Chapters and Five Poems, ed. Jacob Fabricius (Busan: Busan Biennale, 2020).
[2] In Plain Sight is a collaboration among Diller Scofidio + Renfro, Laura Kurgan, and Robert Gerard Pietrusko, with Columbia Center for Spatial Research: https://dsrny.com/project/in-plain-sight.
[3] Nick Axel, Nikolaus Hirsch, Ann Lui, and Mimi Zeiger, Dimensions of Citizenship: Architecture and Belonging from the Body to the Cosmos (Los Angeles: Inventory Press, 2018), 127.
[4] Smith, "Electricity Speaks."
Jean Katambayi Mukendi (b. 1974, Democratic Republic of the Congo) lives and works in Lubumbashi. Self-taught artist and scientist, Katambayi Mukendi is also impassioned by technology, mechanics, geometry, and electricity. In his work he combines influences from daily life with experience gained from his training as electrician. He creates fragile and complex installations driven by sophisticated electrical mechanisms. His technological discoveries are part of a search for solutions to social problems in current Congolese society. His work has been shown internationally, and he's currently part of the Busan Biennale 2020, curated by Jacob Fabricius. Katambayi Mukendi will have a solo exhibition at Ramiken, New York, in 2020.
Stephanie Cristello is a critic and curator living and working in Chicago. She was previously the Senior Editor US for ArtSlant (2012–18) and is the founding Editor-in-Chief of THE SEEN, Chicago's International Journal of Contemporary & Modern Art. She graduated from the School of the Art Institute of Chicago in 2013 with a Liberal Arts Thesis in the Visual Critical Studies Department. She is currently the Artistic Director at EXPO CHICAGO, the International Exposition of Contemporary & Modern Art, and the Director/Curator at Chicago Manual Style. Her forthcoming books are Theodora Allen: Saturnine (Motto, 2021) and Barbara Kasten: Architecture and Film 2015–2020 (Skira, 2021).