EXHIBITIONS
Jess Mai Walker "Eurodaemons" at ALMANAC INN, Turin
Close
1
2
3
4
5
6
7
8
9
10
11
12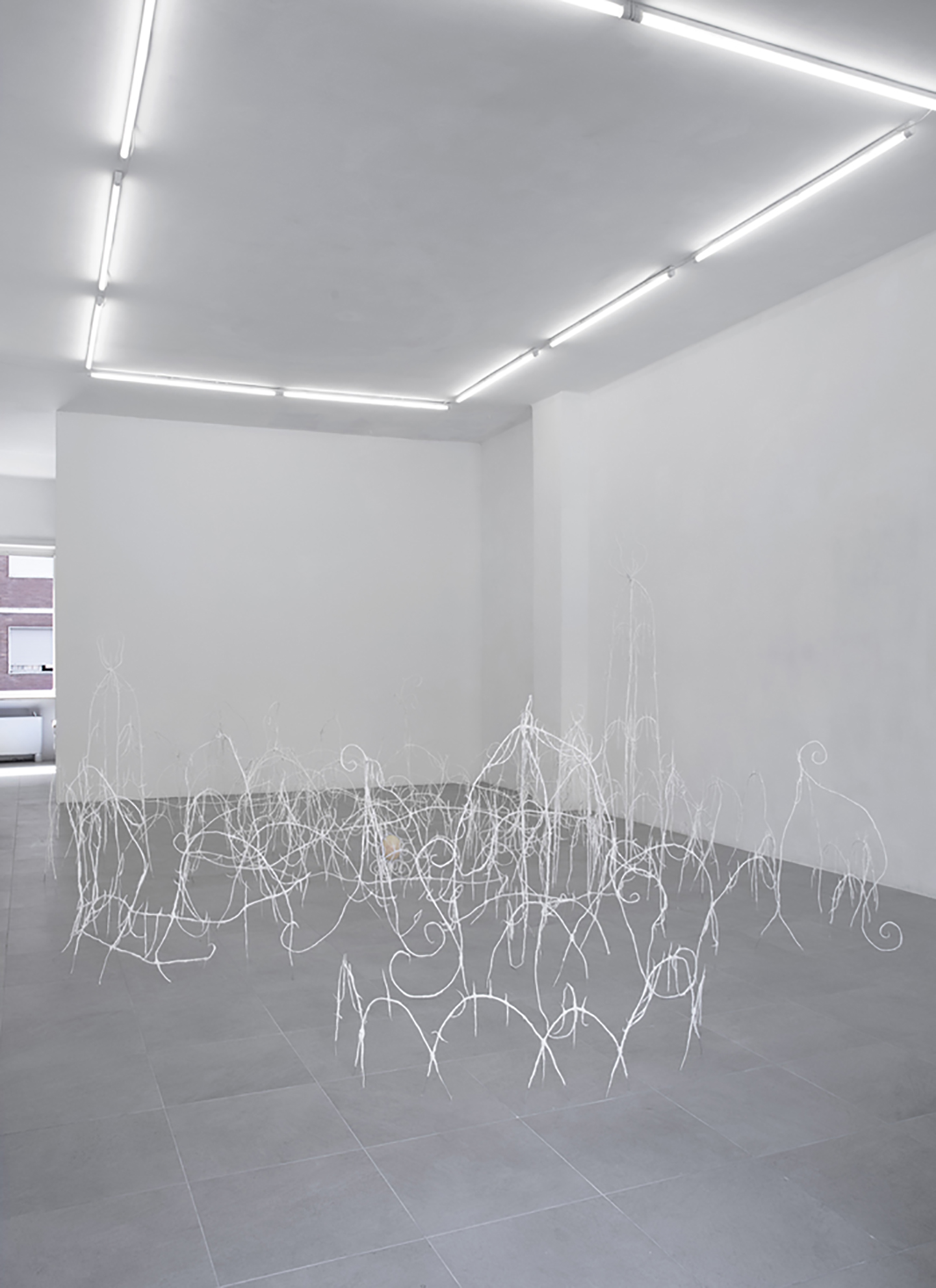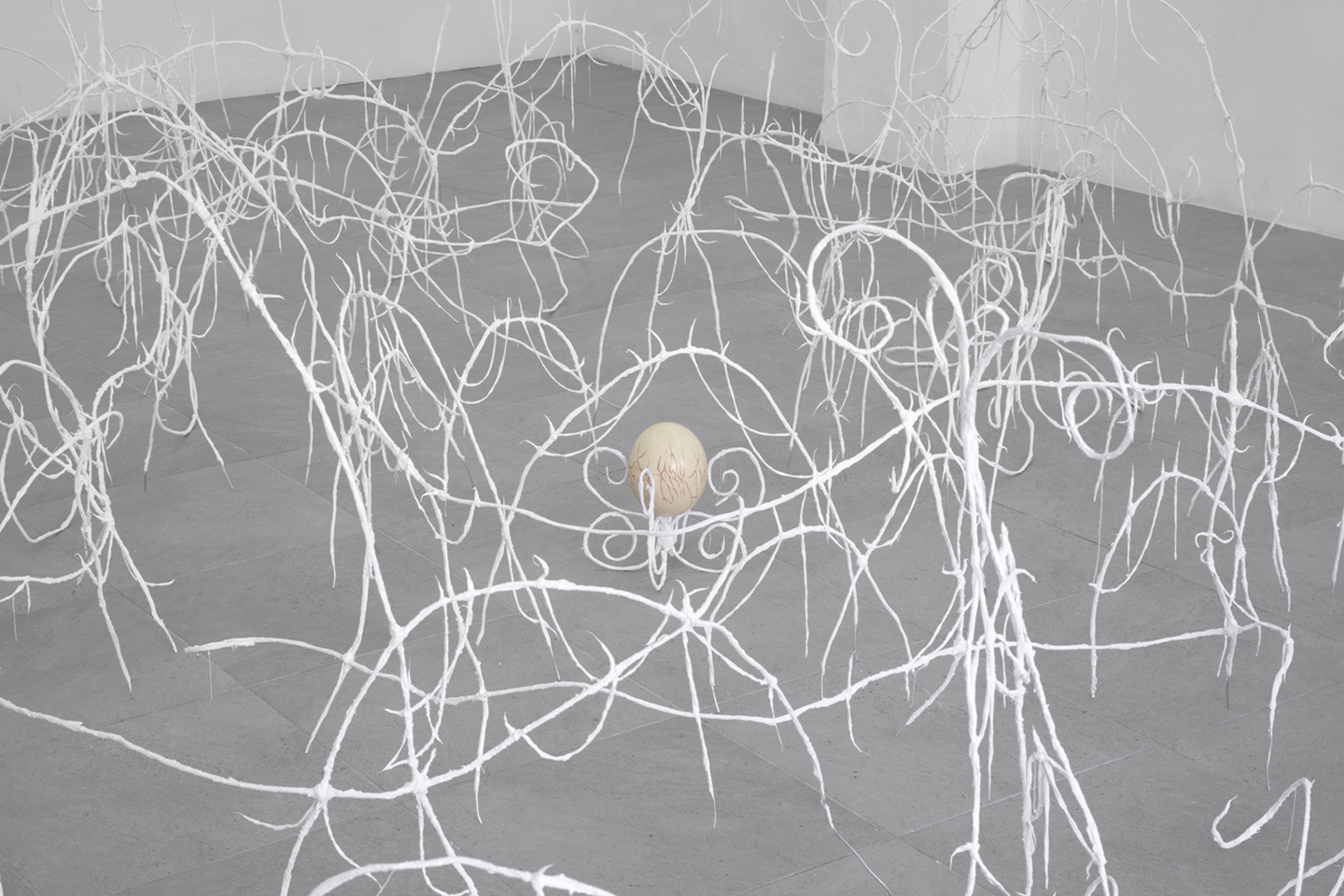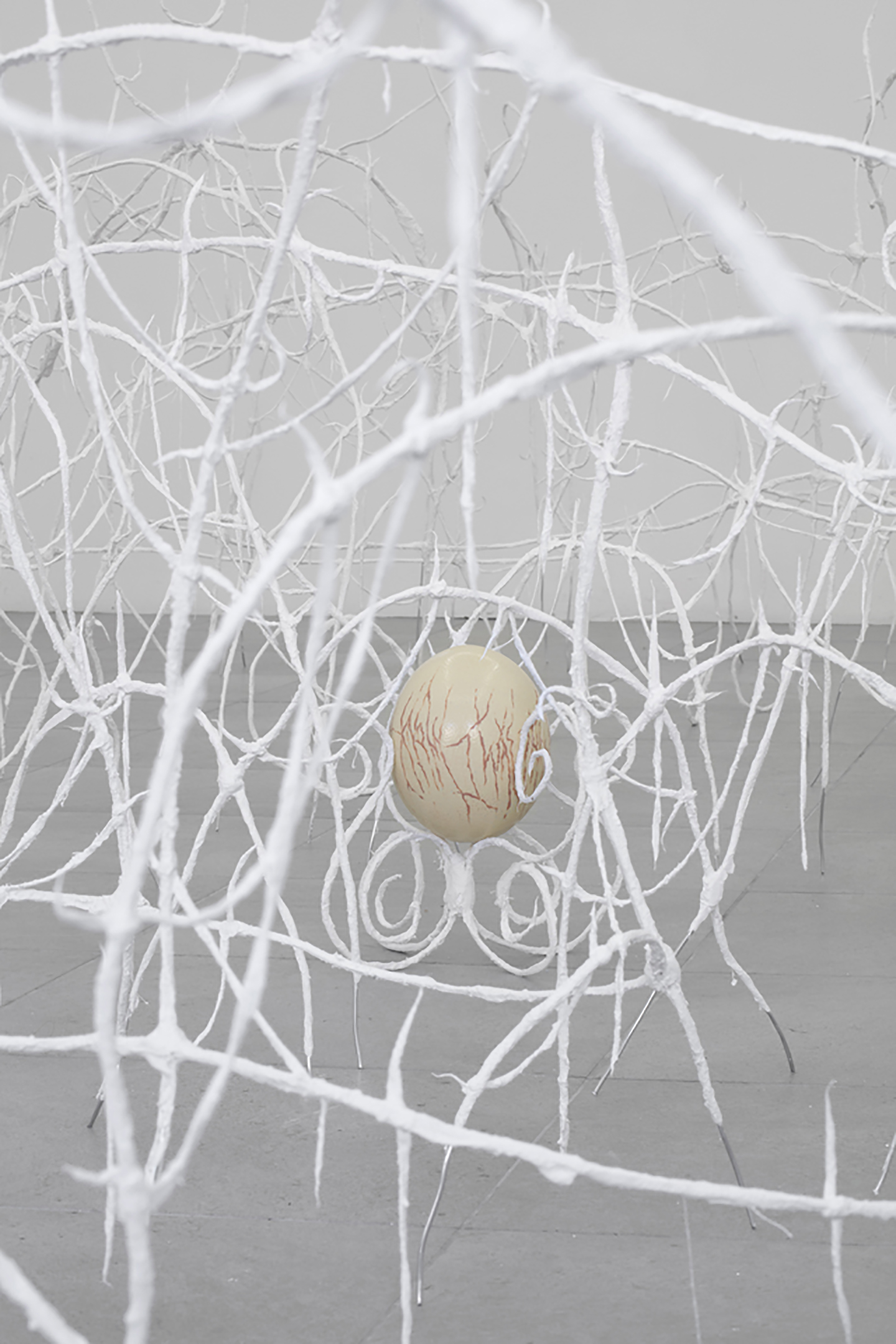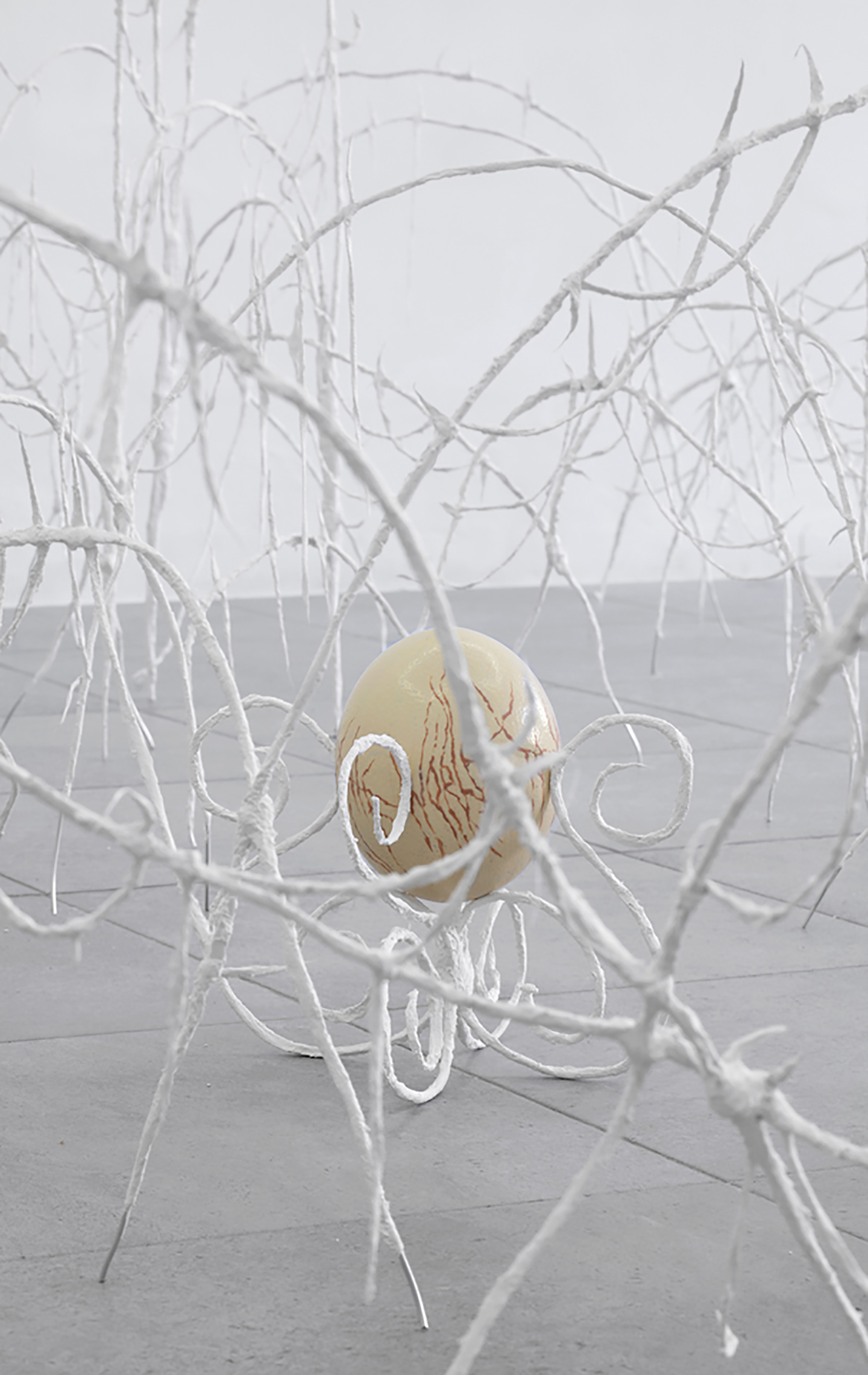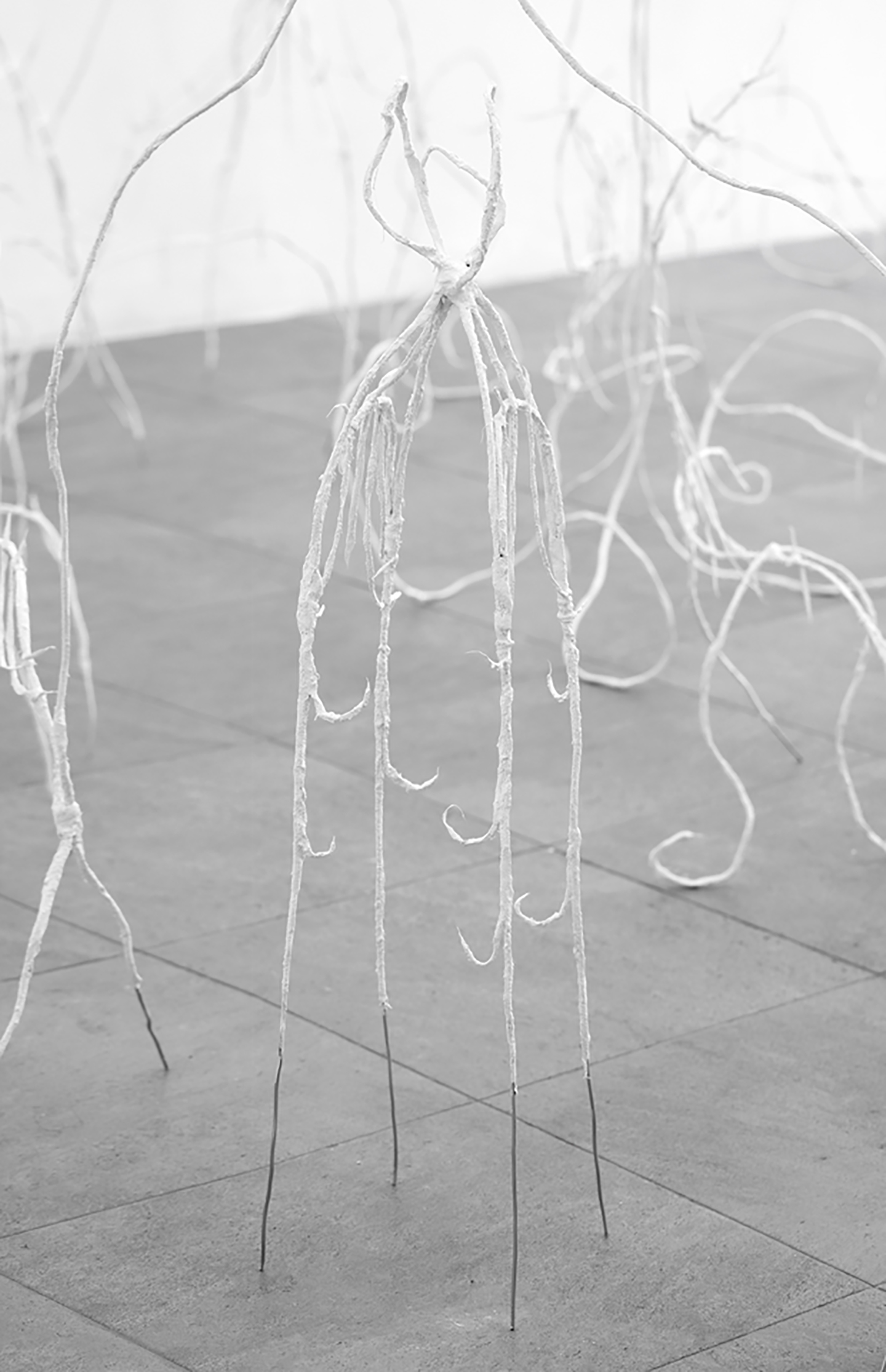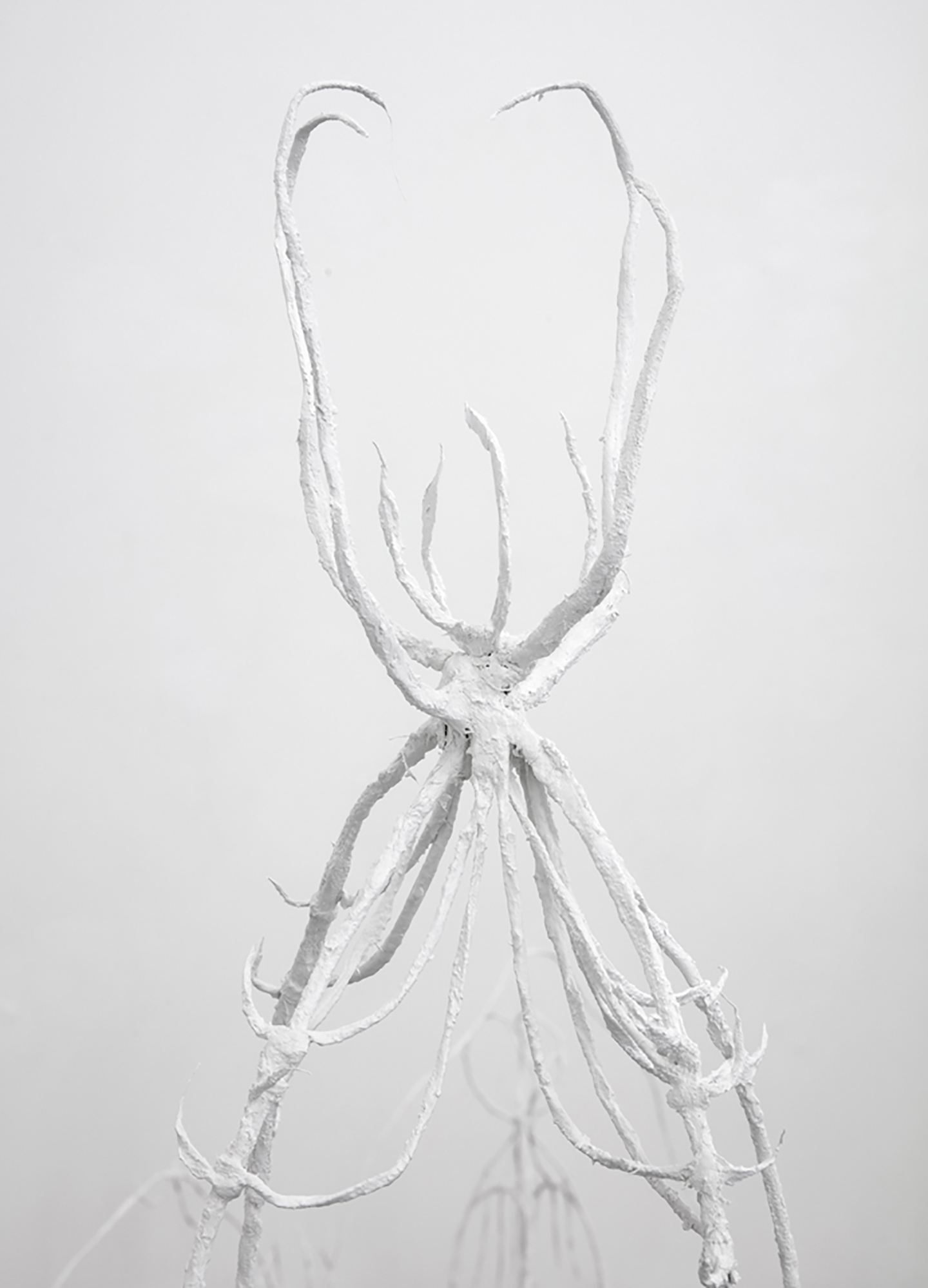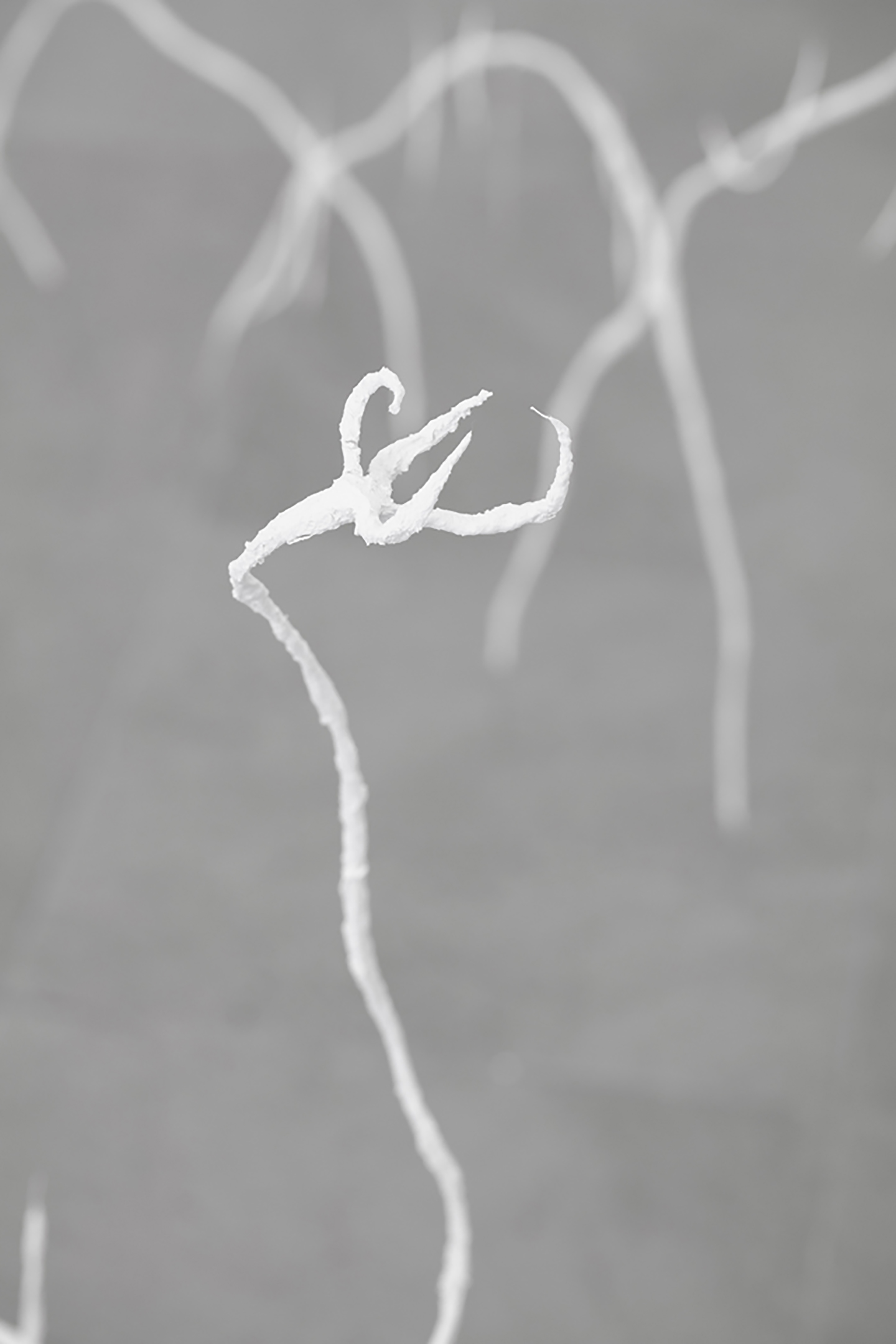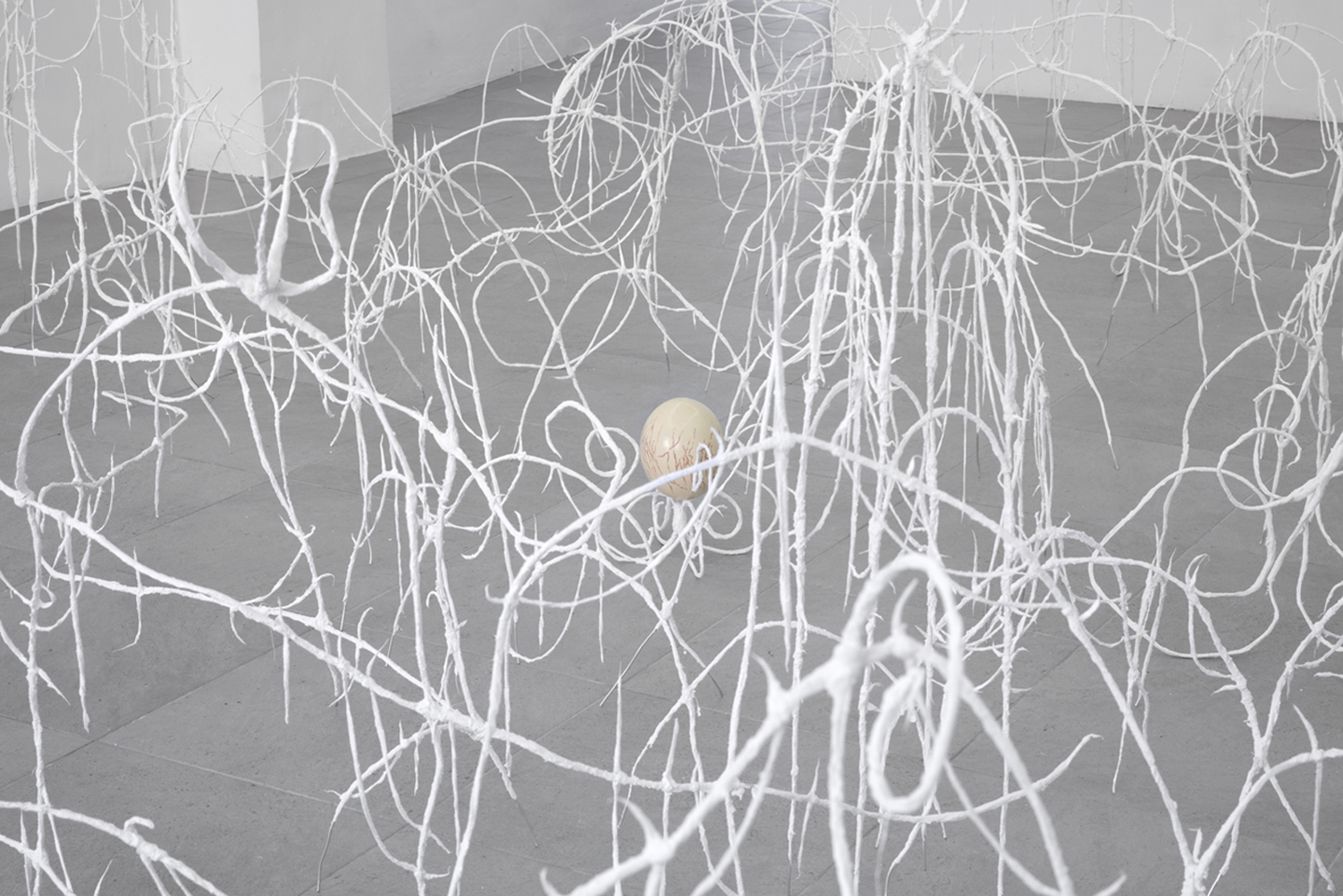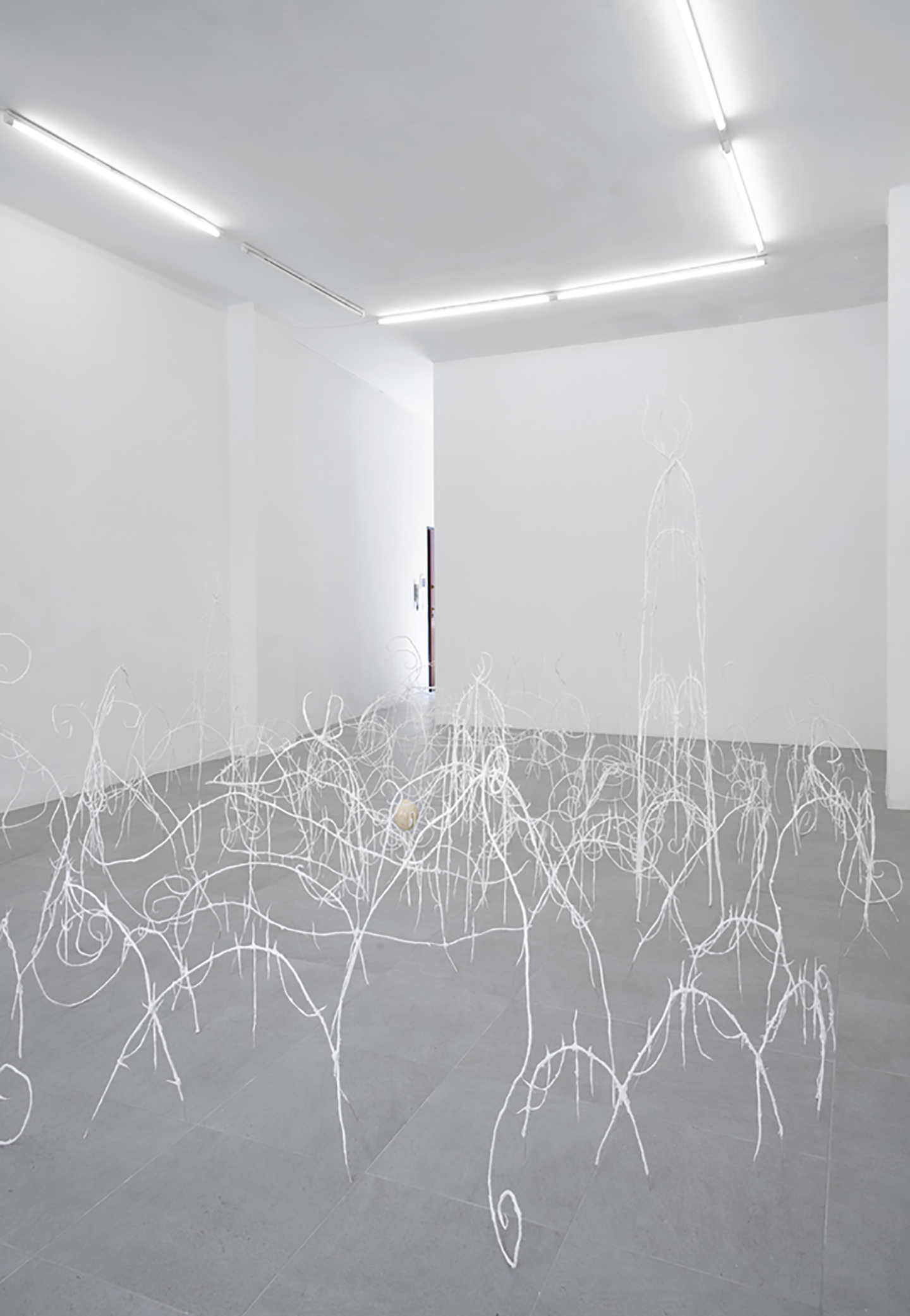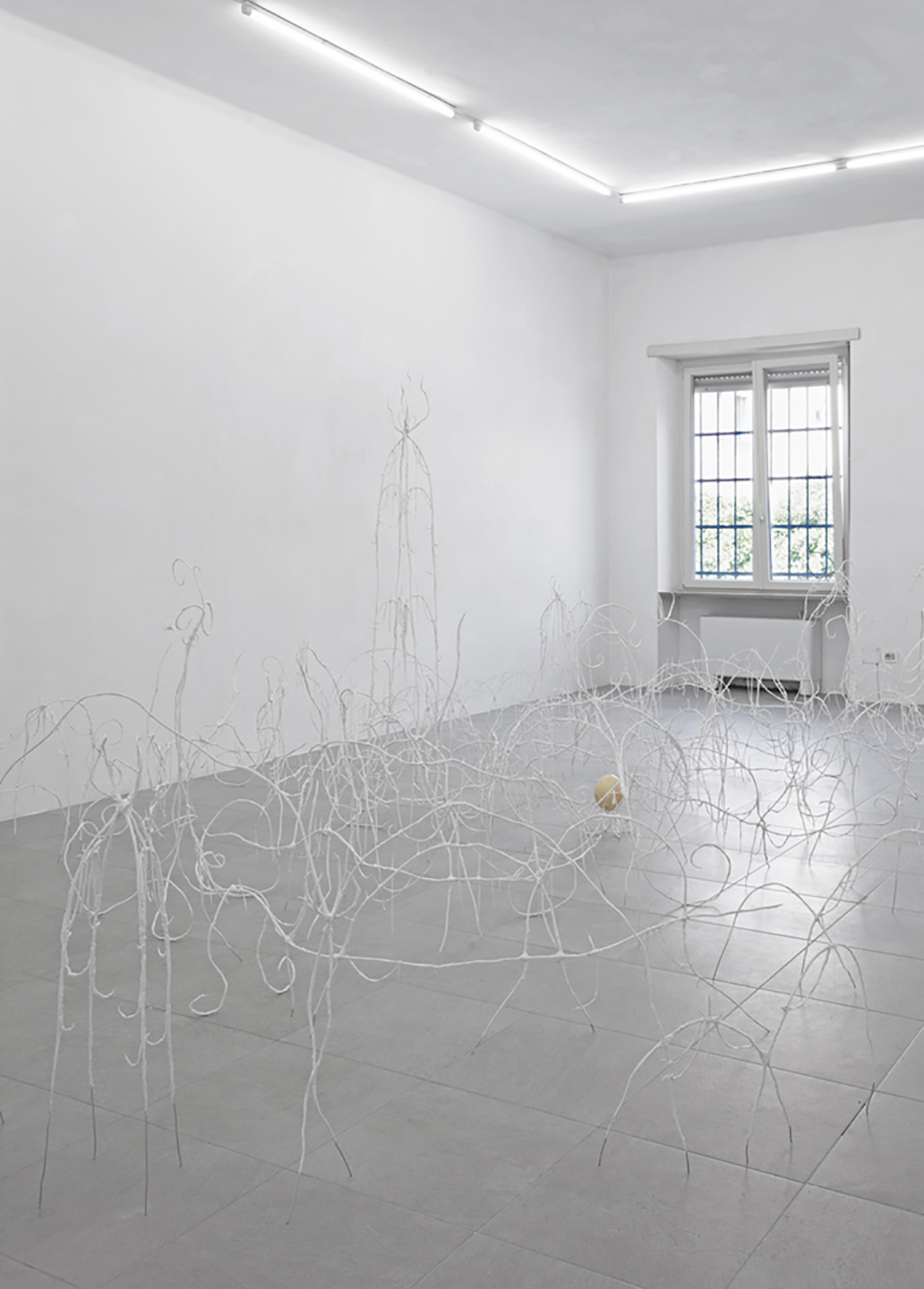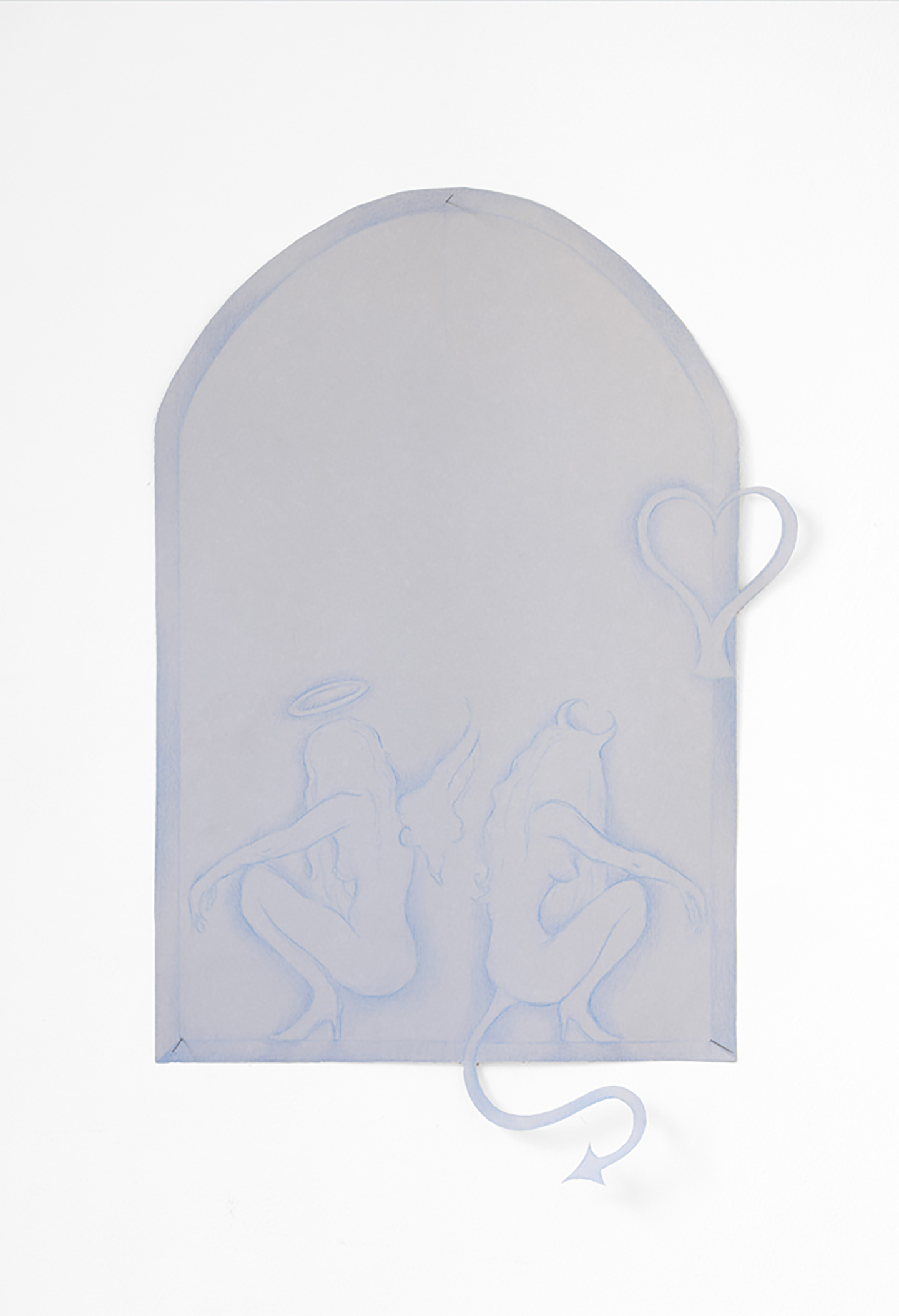 Almanac Inn presents "Eurodaemons", the first solo exhibition in Italy by Chicago-based British artist Jess Mai Walker.
Reflecting on the relationship between architecture and power, the new body of work
presented in the exhibition explores how speculative architectures and spatial imaginary dictate politics of domination and control, acting on our affects and experience of space.

Jess' research investigates ubiquitous elements found in the urban landscape: ornaments that act as barriers, boundaries or protective objects like railings, window bars or gates, which are used to regulate our agency and movements in a space, and often combine structural and decorative features. These forms, merging imaginary, organic and artificial elements, transcend geometrical and physical space to reach a symbolic, mystic, almost religious power over our imagination and rendering of the world.
The daemon – referred in the exhibition title – alludes to the guiding spirit which is literally the provider or divider of fortunes or destinies. A figure that conditions our lives through a choice, a division, commanding our agency. Similarly, power can be defined as the force able to submit fortuna/fate, the unpredictability of nature and human events. Power is based on the control of knowledge, the ability to take decisions, and subjugate the infinite possibilities of nature.
Architecture, defining structures of hierarchy, can be inscribed in the strategies and mechanisms through which human life processes are managed under regimes of authority over knowledge, bodies, power, and the processes of subjectivation.
In Jess' installation a cluster of pinnacles, rosettes, spiers and other decorative architectural details compose a nebula that obstructs our movements in the exhibition. This collection of
elements, sketched both from actual buildings in Turin, England and Chicago and imaginary as well, composes a labyrinth or a maze that protects an obscure central object. Fragile and hostile, this nest – made of metal wire, bandage and plaster – shields an ostrich egg, which here stands for an orphic egg or a globe, a totalizing emblem of knowledge and illumination.
The labyrinth, as a symbol of protection as well as rebirth, becomes a Wunderkammer or a fenced garden, which overturns scales and projects a microcosm into a macrocosm, the familiar into the unknown.
Its occult nature dubunks the modern idea of grasping the whole world through the possibility of knowing, cataloguing, controlling and exploiting every single smaller part: the dreams of dominating nature that had fuelled cosmographic utopias.
As a barb wire, the pointy edges of this labyrinth, remind us of the finitude and fragility of our bodies – to stay at our place.
The garden of Eden is also the collection of God's inventions. A wunderkammer which is actually our own reality. Eden was the first environment that clearly delineated distinctions, separation and classifications. It enclosed the creations of God, pure in their perfection.
There, two trees flourished: the tree of the knowledge of good and evil, and the tree of life.
It is a garden which circumscribes and corrals the purity, discerning between what is right and what is wrong, protecting within its gates from the transgression of the impure, sinful, outer entities. We all know how the story went. The human imagination fabricates desire and attraction of the unknown: the sin didn't come from outside the garden's gates, but from within. Therefore is our ability of imagination that makes us human. And imagination has a strong bond with time, as projections of possibilities and their progression in the future. Imagining means escaping the stasis of a status of stillness and subjugation. Losing control over chaos, embracing desire and imagination.
Here it can be found Jess's interests for architectural fronzoli of gothic or medieval revivals in american institutional buildings – the new religious establishments of control and power – or in decorative elements in complex, intricate patterns of chancel around a church altar that divide the divine from the terrestrial, the iconostasis, or the confessional cabinet and its grating – an hidden intimate space where you can feel protected from other people gazes and confess in secret all your sins to be redeemed and be admitted again in society – the good one, not the bad, sinful one – the one of well-behaved tax payers, having all papers and documents to be allowed to live within their well-controlled society.
At ALMANAC INN, Turin
until 10 September 2020