Mousse 71 TIDBITS
That Feeling When: Jibade-Khalil Huffman
Close
1
2
3
4
5
6
7
8
9
10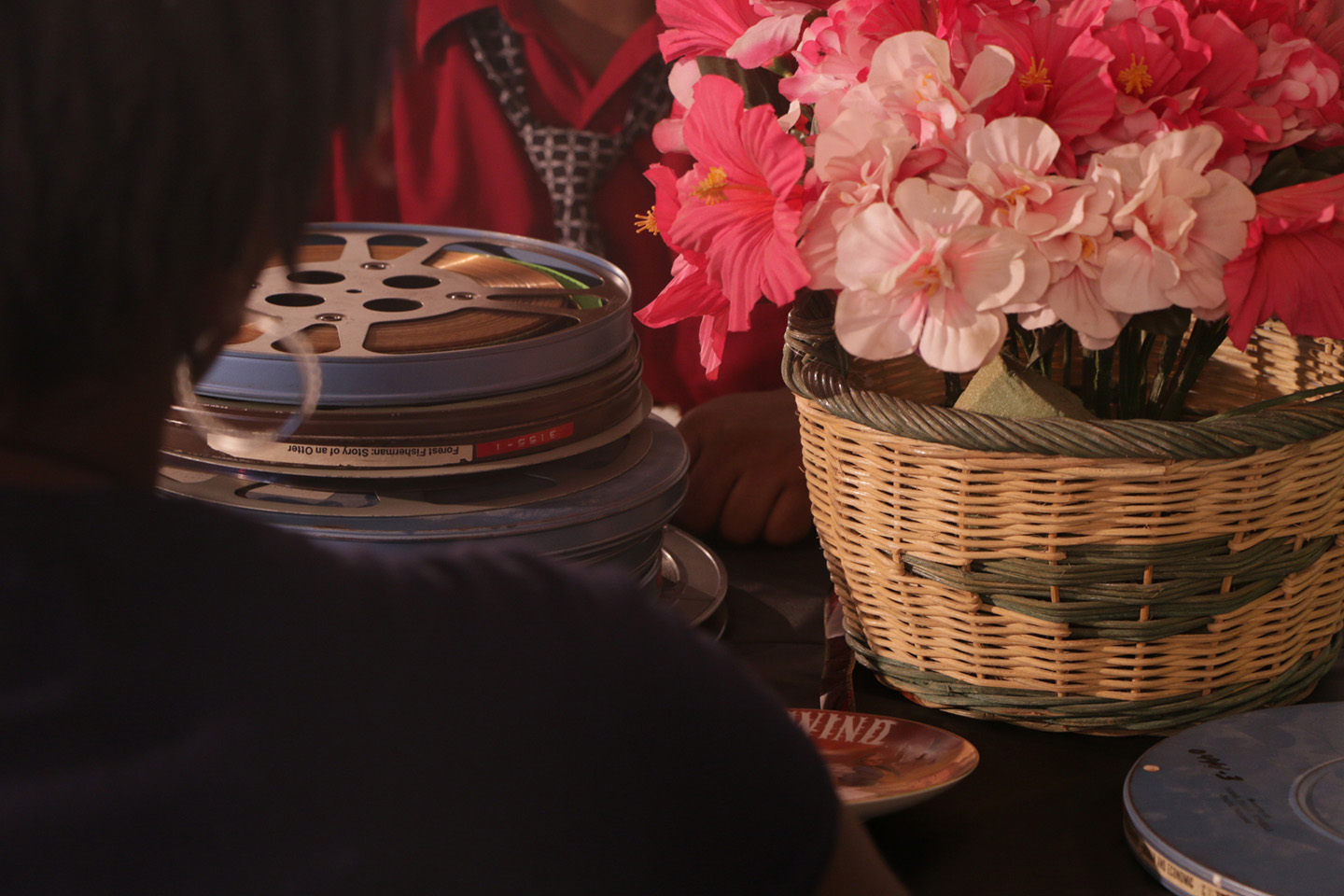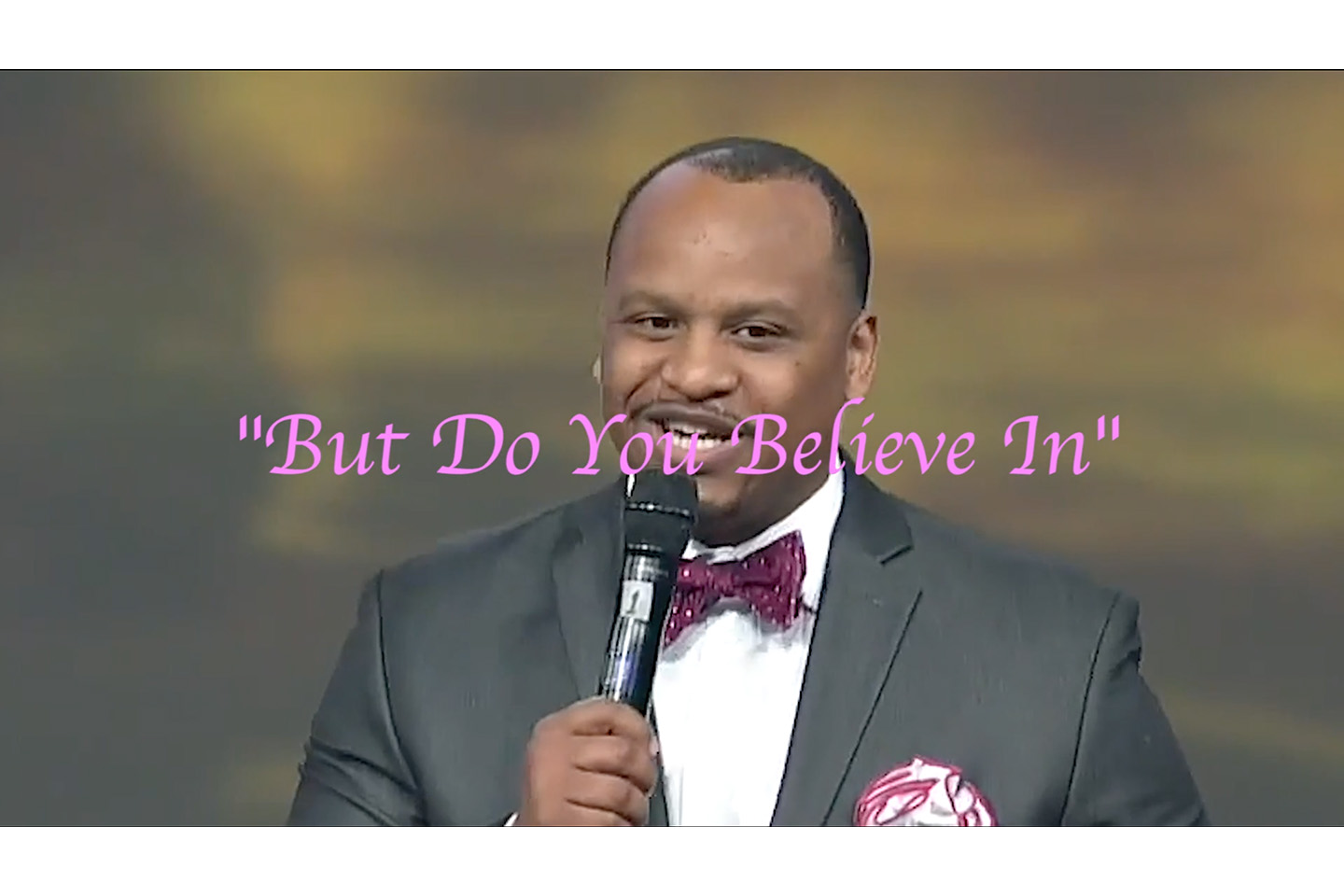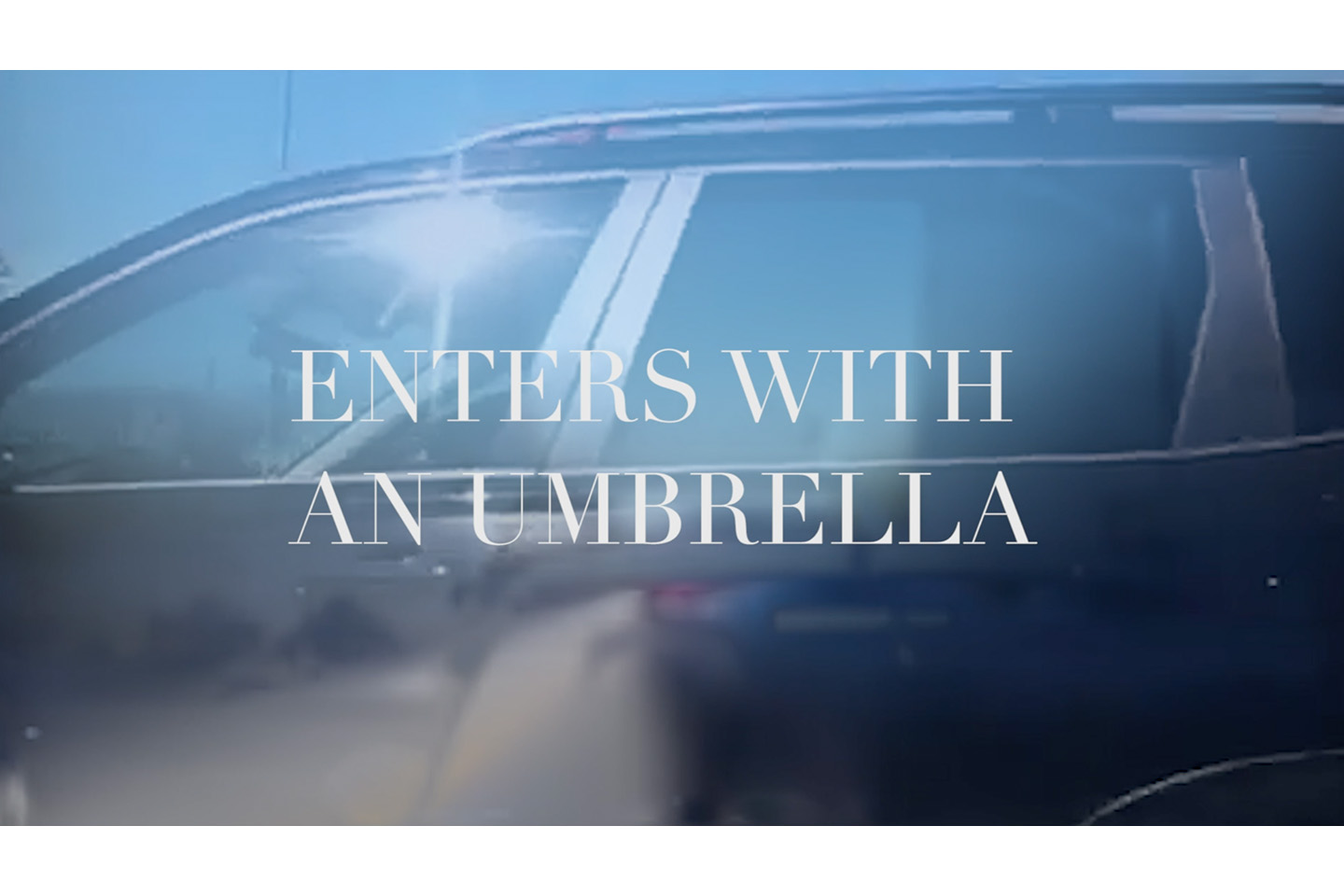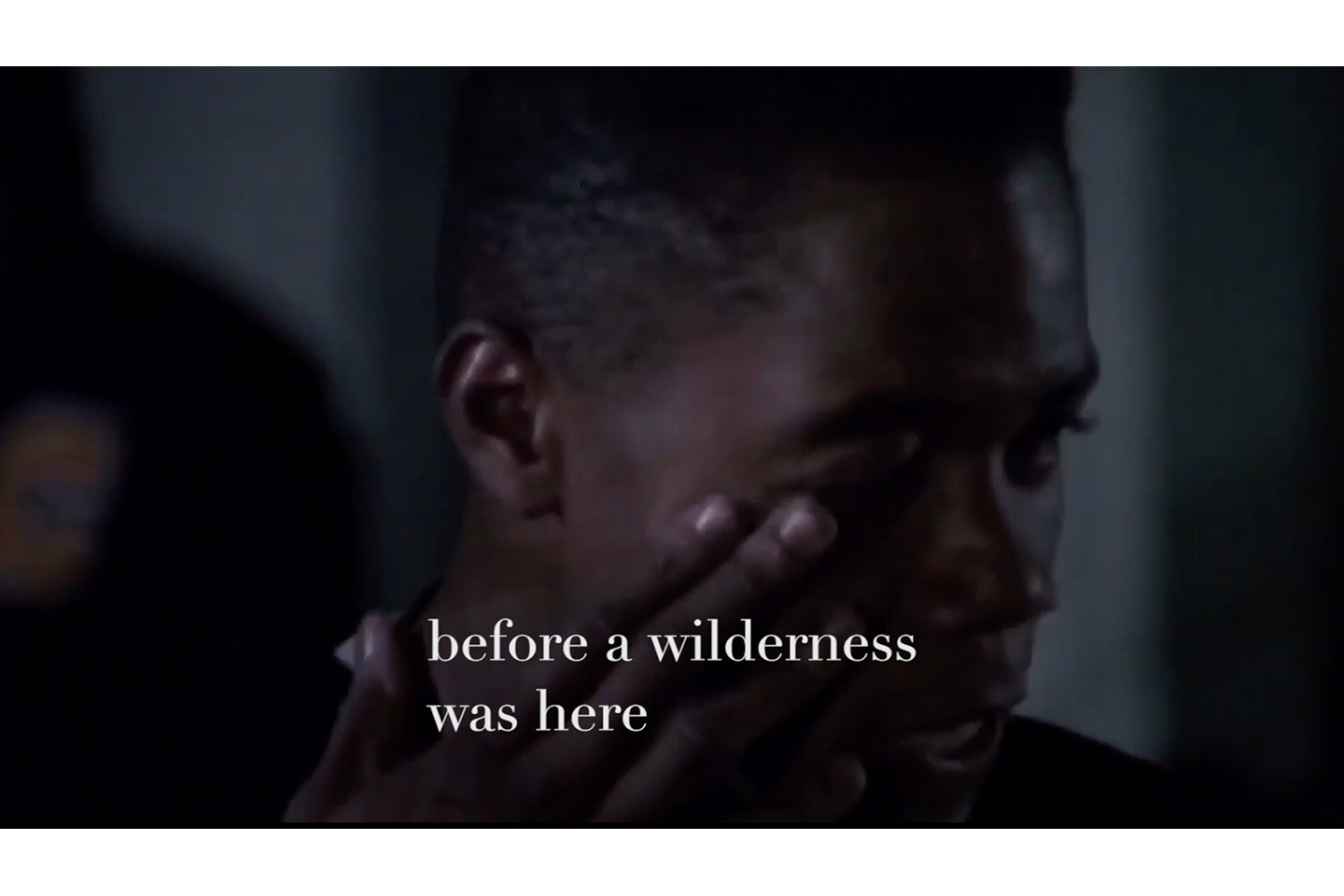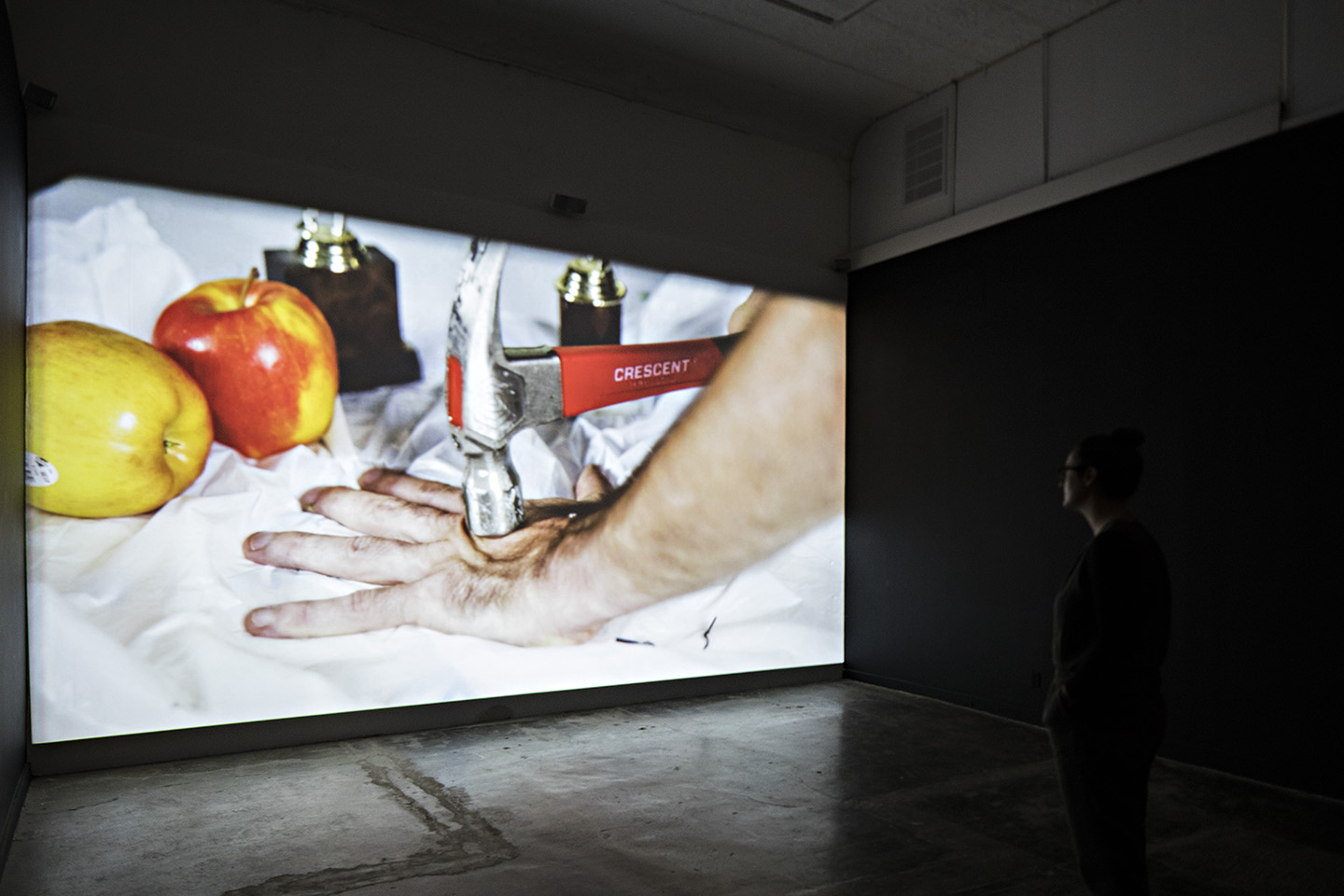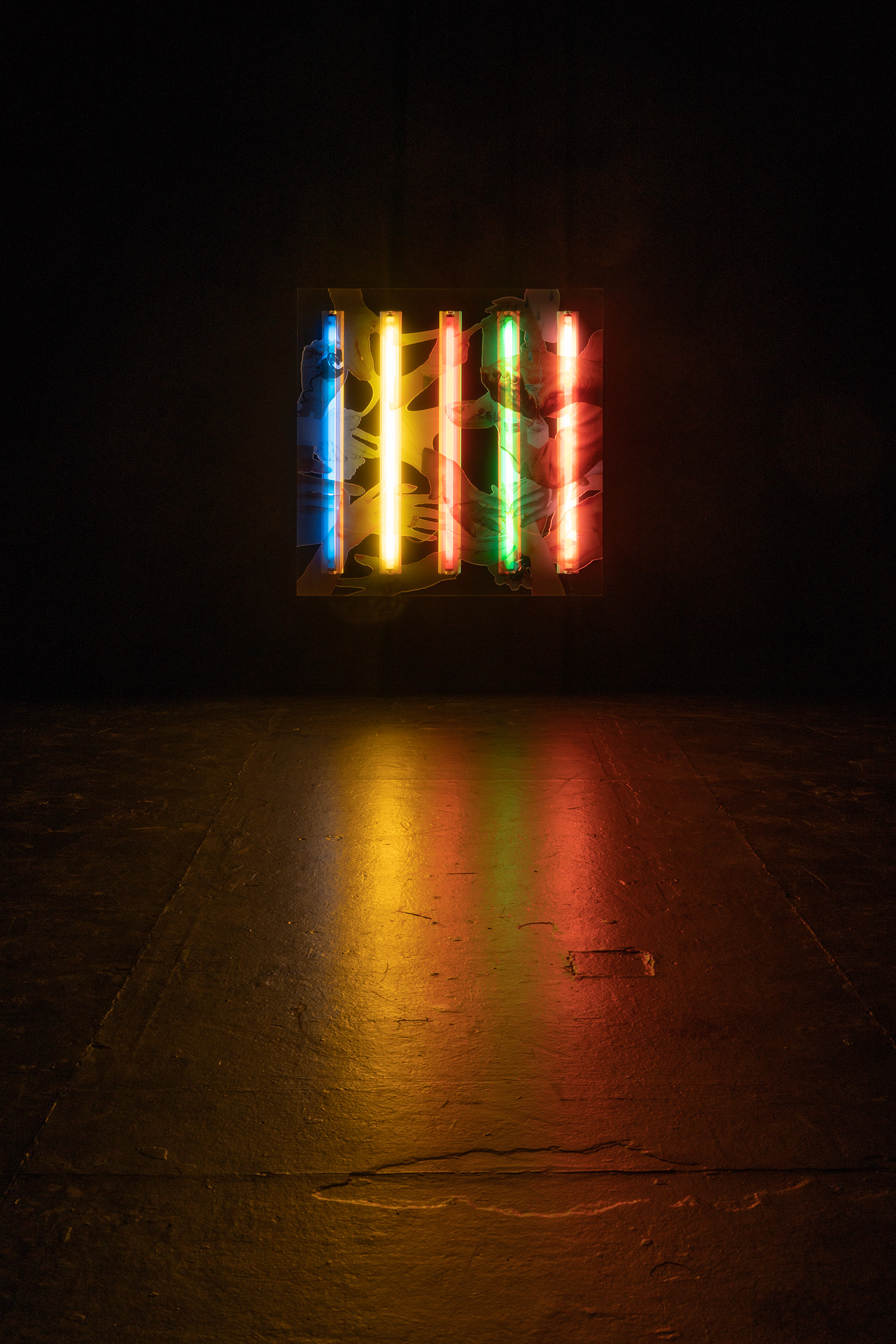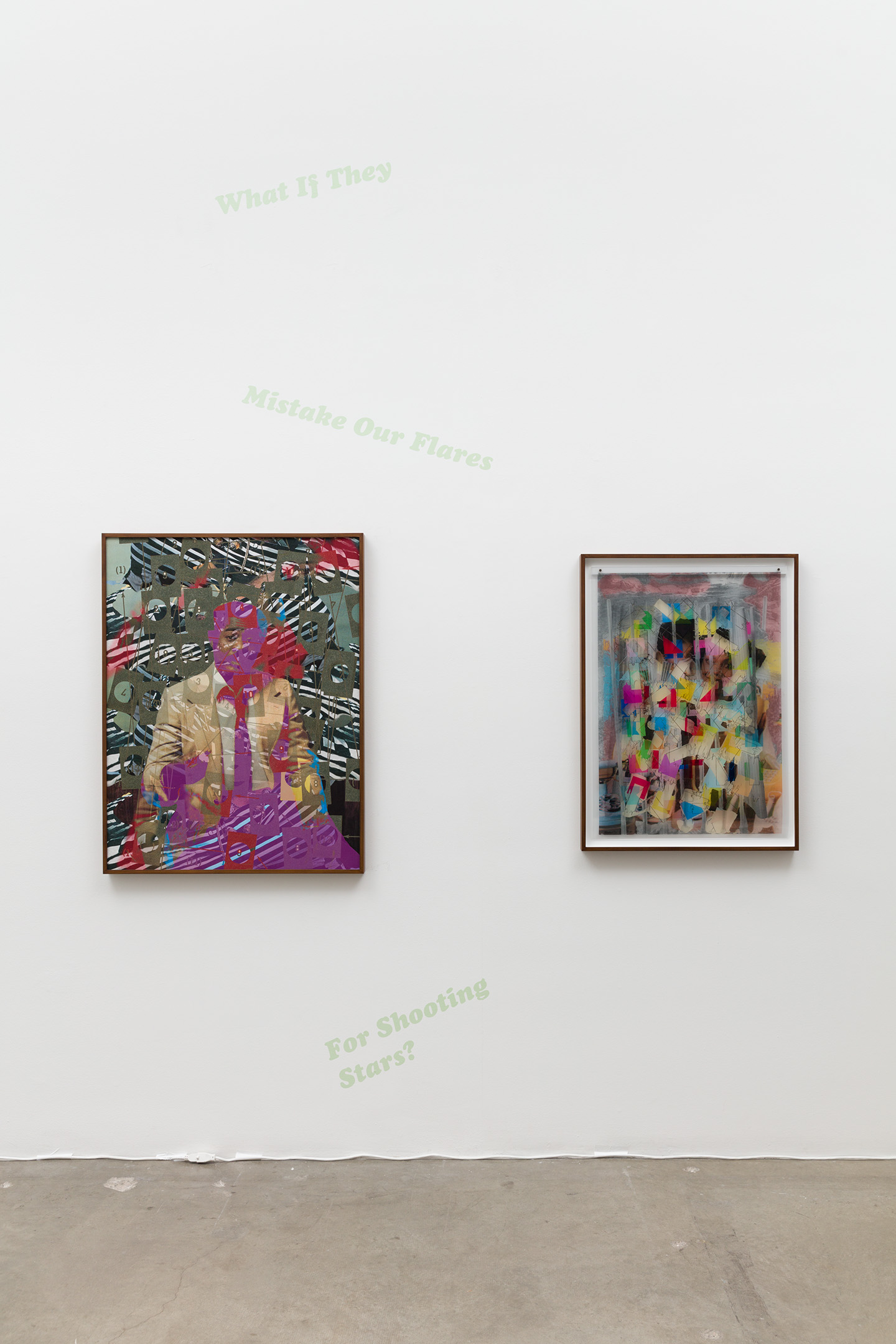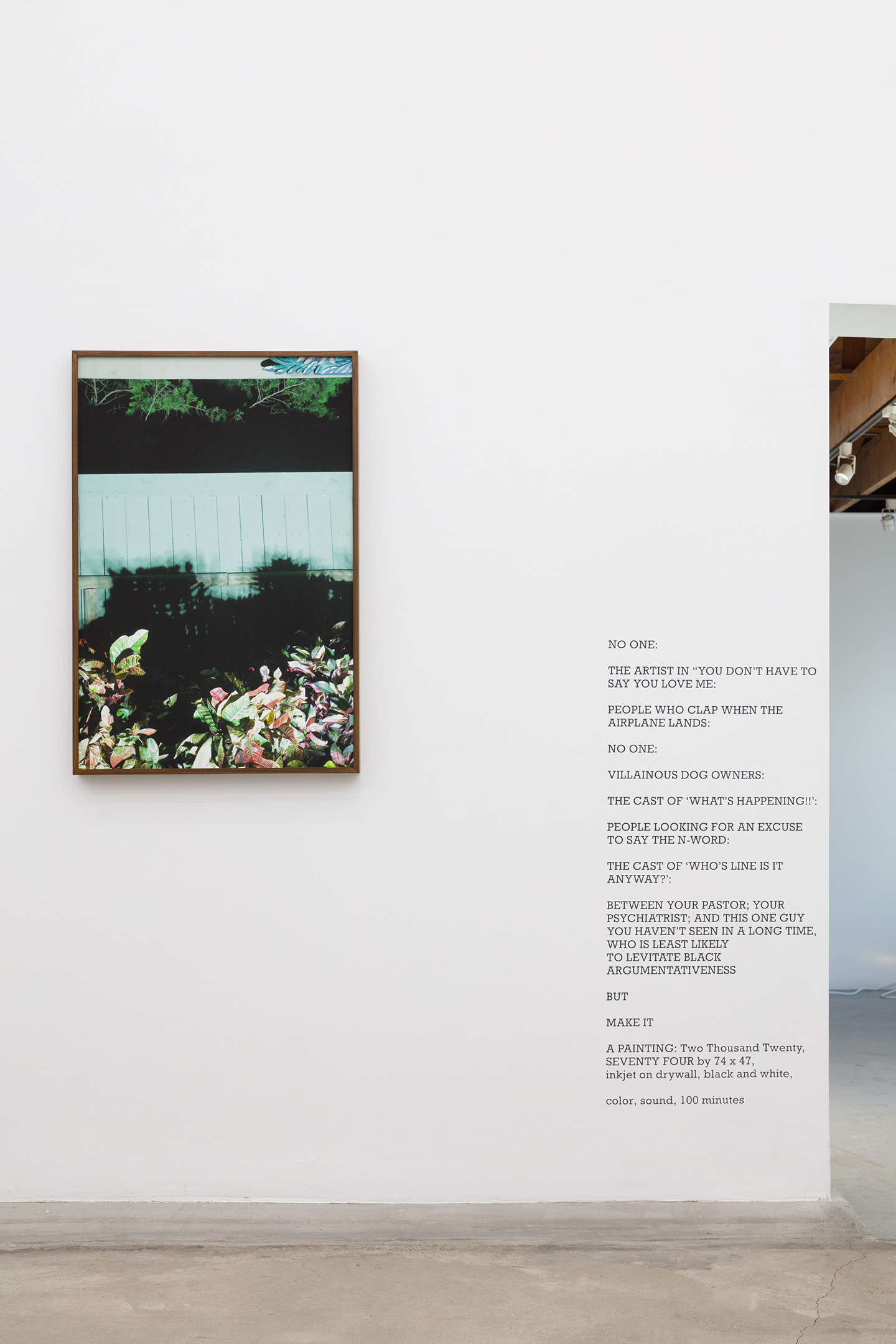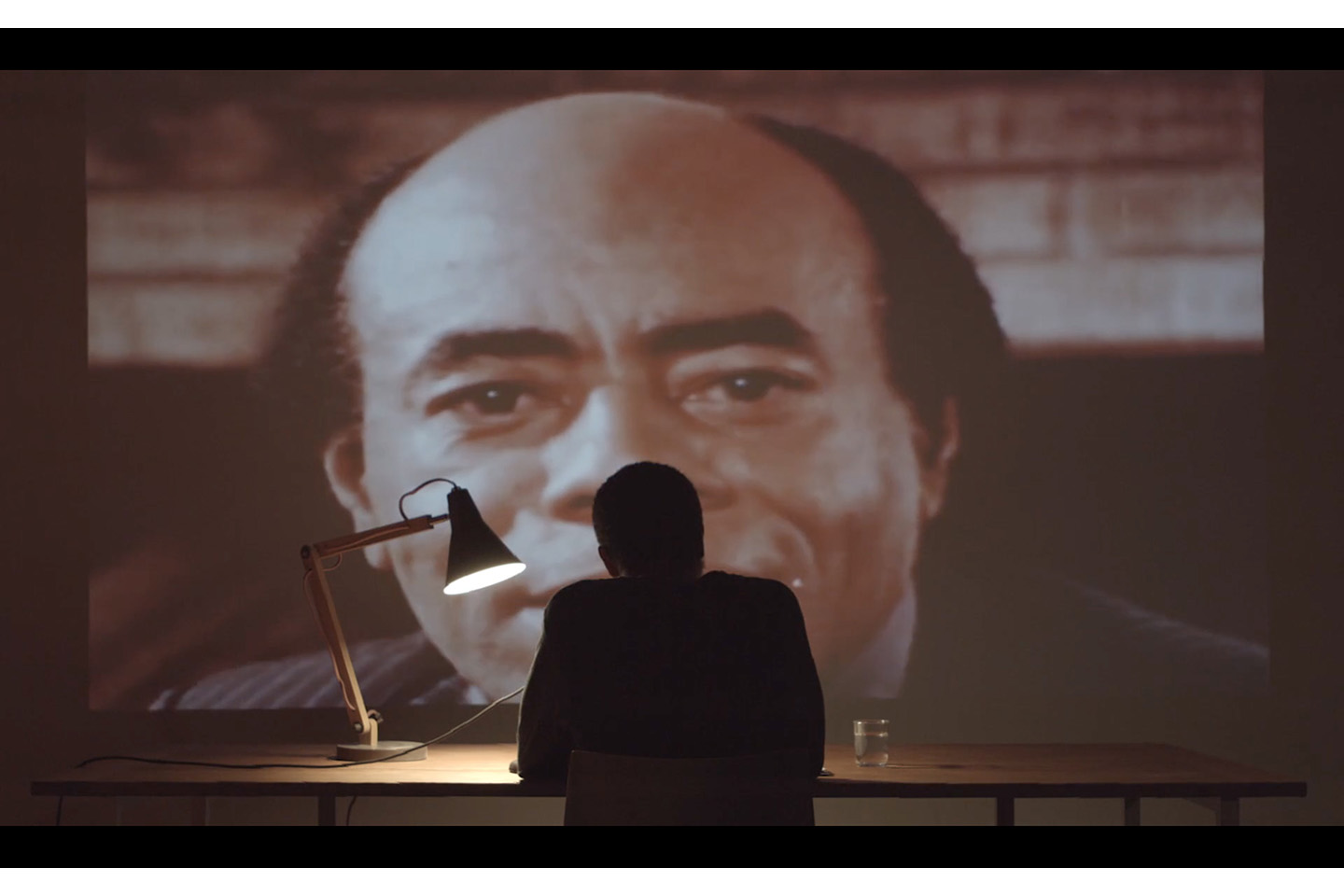 by Lumi Tan
To situate oneself within Jibade-Khalil Huffman's installations is to recognize what new languages we share. Formally trained in both poetry and visual art, the artist prioritizes our contemporary fluency of montage, sensorial distraction, and the particular lifespan of memes. While his expansive videos, performances, poems, and photographs are densely layered with images, sounds, and text, his intentions do not rely on in-jokes or exclusionary references. Rather, the works speak to the ceaseless endeavor of locating oneself in the sprawling cultural world built around us, a frame of enforced sentiment and constructed humor. Huffman's work exposes the limits of self-identification and representation, instead finding potency in the transitional spaces of his visual, aural, and linguistic materials, where meaning is constantly recalibrated. 
Black Twitter in the Hour of Chaos (2018), a spatially and temporally synced nine-channel video installation, comments on our cultural expectations of the revolutionary power of black music and how that impact has been filtered and diluted through its popularity. Unfolding over forty-five minutes (the average length of an LP), Huffman finds a pace where the found footage of explosive emotion from 1980s movies, stand-up routines, and viral videos echoes propulsive, sticky hit singles, backed with the contemplative B-sides of Huffman's filmed footage of a solitary young black man. A stand-in for the artist himself, he appears as an outsider as social situations merely occur around him, enacted by seemingly well-meaning peers. Huffman is deeply conscious of how this disaffected stand-in becomes a projection—when the actor is illuminated by a car's headlights, it can be read as his being surveilled and policed, or as an art historical nod to Edward Kienholz's installation Five Car Stud (1969-1972). But crucially, Huffman never allows us to confine his character into a flattened representation. He magnifies this performance of identity with every screen split or wipe, an editing convention that signals "on to the next one"—just as our culture dictates. Huffman's recent video Zero (2020) extends to an almost feature-length seventy-two minutes, across three monitors. The viewer must struggle to read a first-person text layered atop images dominated by an accumulation of real and fictionalized car crashes, the brutal footage shown mostly in reverse. Huffman's edits never bring us back to an origin point that exists previolence, an acknowledgment that we are never innocent; the car window becomes its own integral screen within the filmic frame, implicating the viewer as active participant and helpless witness. In the last twenty minutes of the video, the on-screen text is replaced by Huffman's distorted voice-over. His calm description of anxiety, substance abuse, and the temporary releases that pop culture offers within that experience is frequently obscured by theme songs, sound effects, and other voices from television. Depression is an acutely unpopular subject in both the art world and in black masculine culture; Huffman's narration is an unflinching, affective portrait of feeling paralyzed, allowing other imaged lives, other hummable emotions, to wash over you. Huffman's performances, such as Defending Kanye West (2018) and its next iteration, Confessional Poetry (2019), have also relied on the presence and poetic cadence of his voice alongside videos that speak of the complexities of institutional expectations put upon black artists. An upcoming performance entitled The Circle (2020), which will premiere at the Tate Modern and will expand into an installation at Tufts University Art Galleries later on, moves beyond Huffman as an individual voice to the highly specific forms of the focus group, support group, and academic panel—all contexts in which the voice is a vehicle for authenticity and authority. Huffman adeptly uses the language of video to address behavior, such as loops and screens to expose our reactions and our ability to access various traumas; the performers will be literally projected onto as they speak. This material entrapment recalls Huffman's Sculpture for Morgan Parker (2018), in which the text "A Tattoo of Harriet Tubman's Face With a Tattoo of Your Face on Harriet Tubman's Face on Your Face" is cut out, split up, and layered within two digitally collaged transparencies in a light box, the recursive text made almost illegible. While legibility is valuable currency in the art world—particularly for artists of color—Huffman refuses to hide the obstructions, the constraints, and the frame. He offers abundant language to demonstrate our capacity to extract meaning and deflect codification within it all. 
Jibade-Khalil Huffman (b. 1981, Detroit; lives in Philadelphia) makes installations, videos, and photo works that use image and text to challenge our understanding of narrative form. Huffman often returns to the site of remembered films or television shows to insert and layer new registers of meaning. Institutional exhibitions include the Hammer Museum's Made in L.A. (2014); MOCA Los Angeles (2017); Portland Institute for Contemporary Art (2015); Jewish Museum, New York (2016); LAX ART (2016); Studio Museum in Harlem (2016); Los Angeles Contemporary Exhibitions (2016); Institute of Contemporary Art, Philadelphia (2017); Swiss Institute, New York (2017); KMAC Museum, Louisville (2018); Ballroom Marfa, Marfa (2018); The Kitchen, New York (2018); and Museum of Contemporary Art, Cleveland (2019). Huffman received an MFA in literary arts from Brown University, an MFA in studio art from USC, and a BFA from Bard College. Huffman is also the author of three books of poems: Sleeper Hold (Fence, 2015); James Brown Is Dead
(Future Plan and Program, 2011); and 19 Names for Our Band (Fence, 2008). In 2020 he will present a new body of work along with a selection of recent projects at Tufts University Art Galleries.
Lumi Tan is curator at The Kitchen in New York, where she has curated exhibitions and produced performances with artists across disciplines and generations since 2010. Recent projects include those with Kevin Beasley, Meriem Bennani, Lex Brown, Jibade-Khalil Huffman, and the Racial Imaginary Institute. Previously, Tan held curatorial positions at the FRAC Nord-Pas de Calais, Dunkerque, and PS1 Contemporary Art Center, New York. Her writing has appeared in the New York Times, Artforum, frieze, The Exhibitionist, and numerous exhibition catalogues.