Mousse 68 TIDBITS
Matters of Poetical Concern: Jiří Kovanda
Close
1
2
3
4
5
6
7
8
9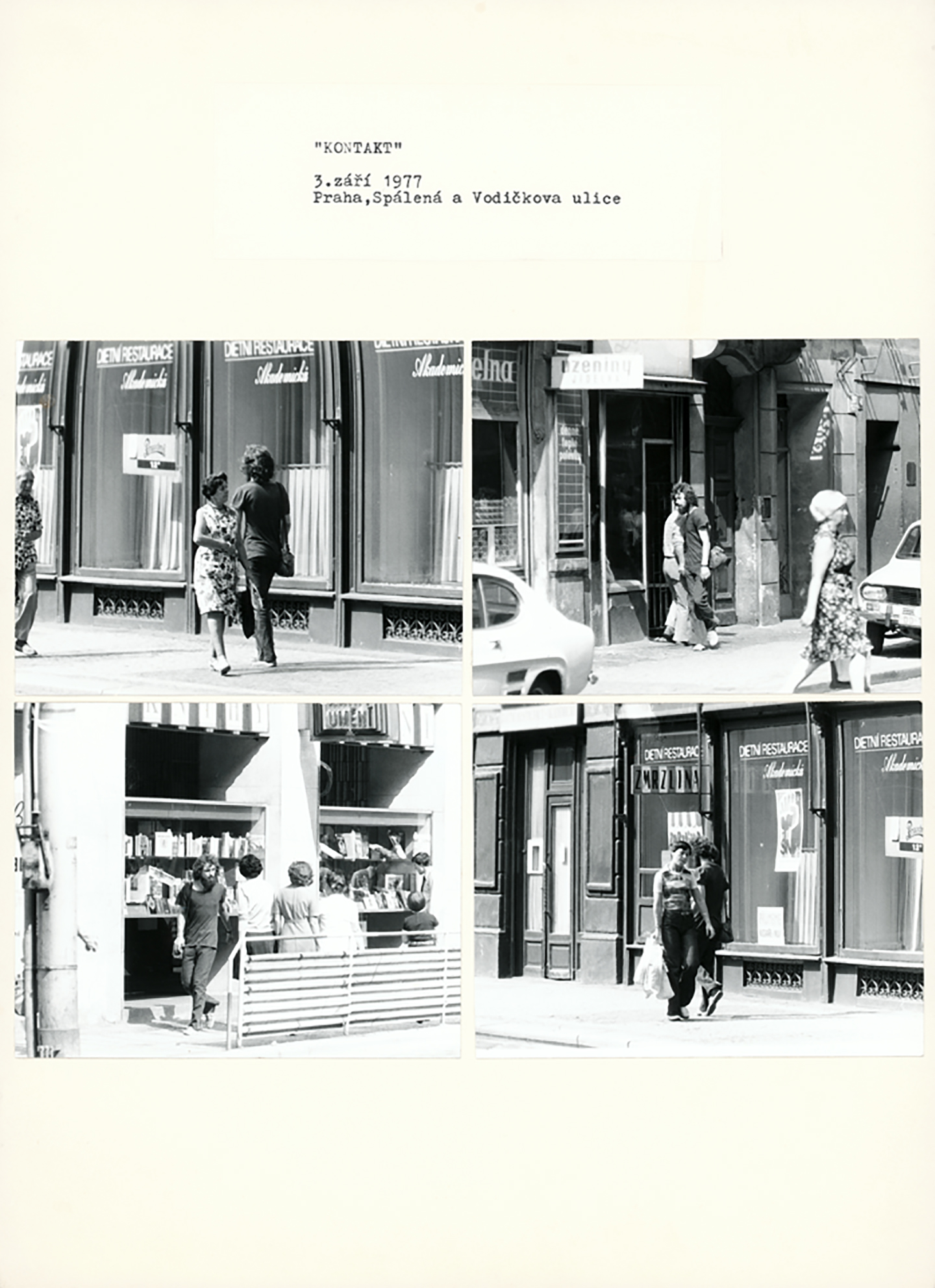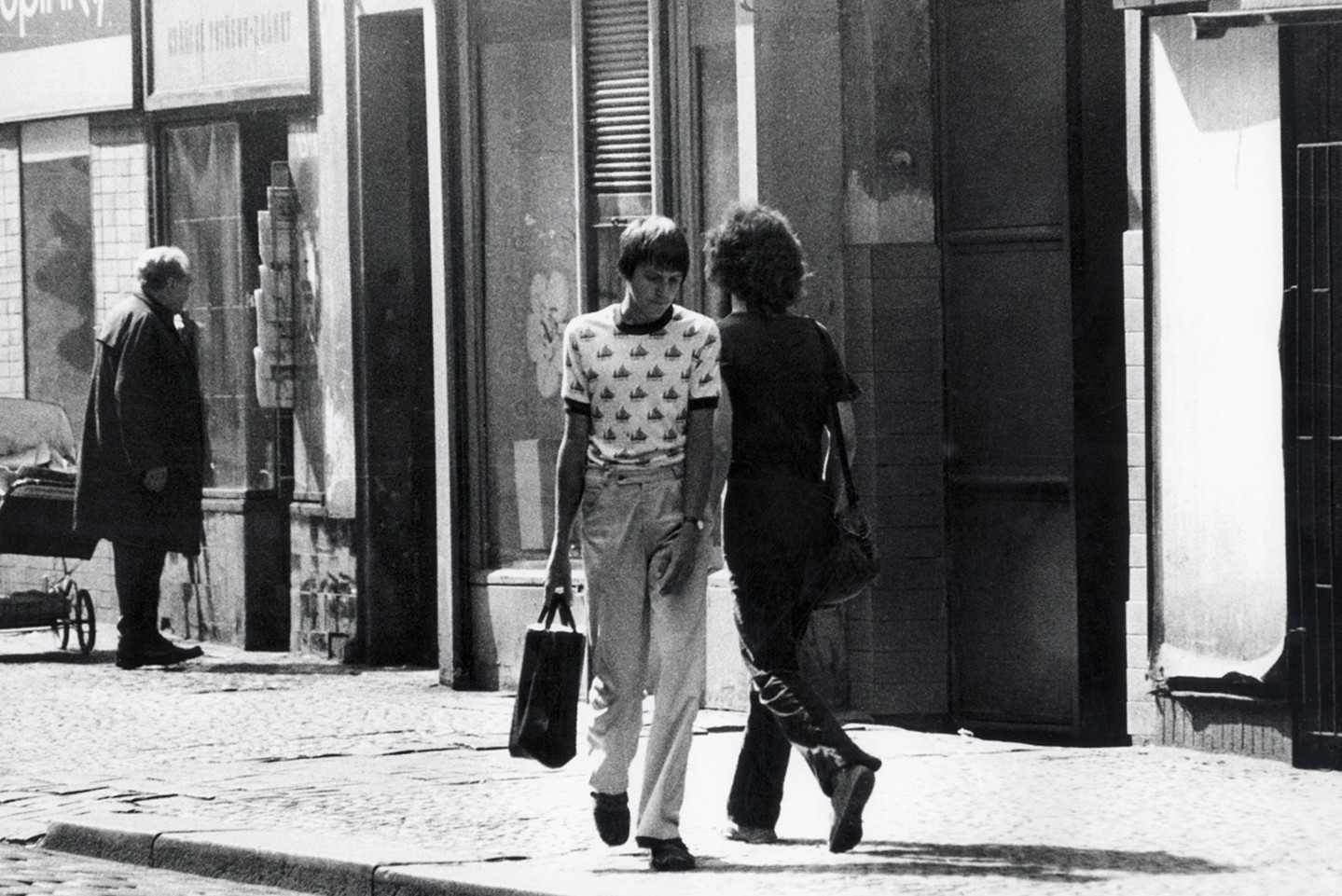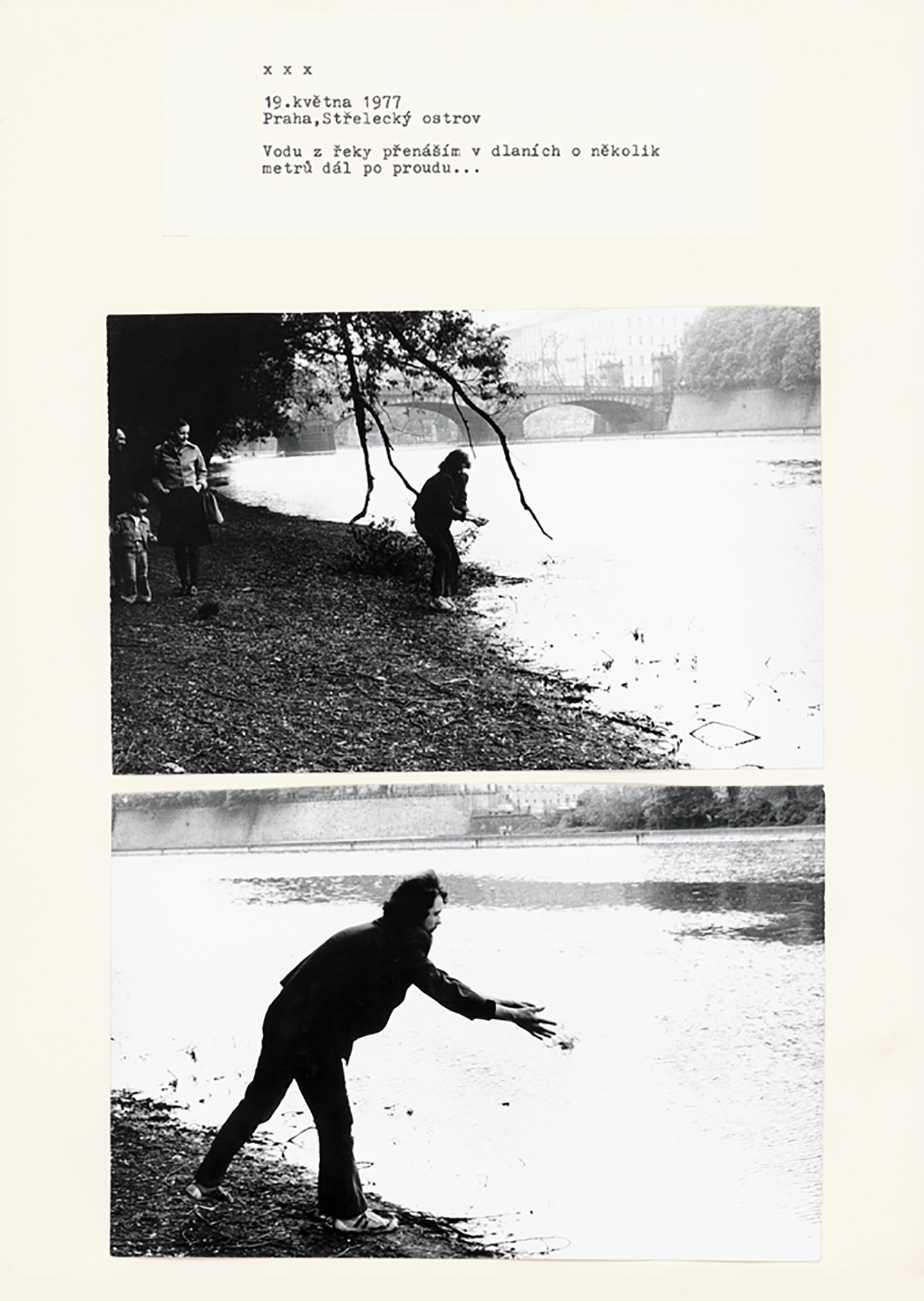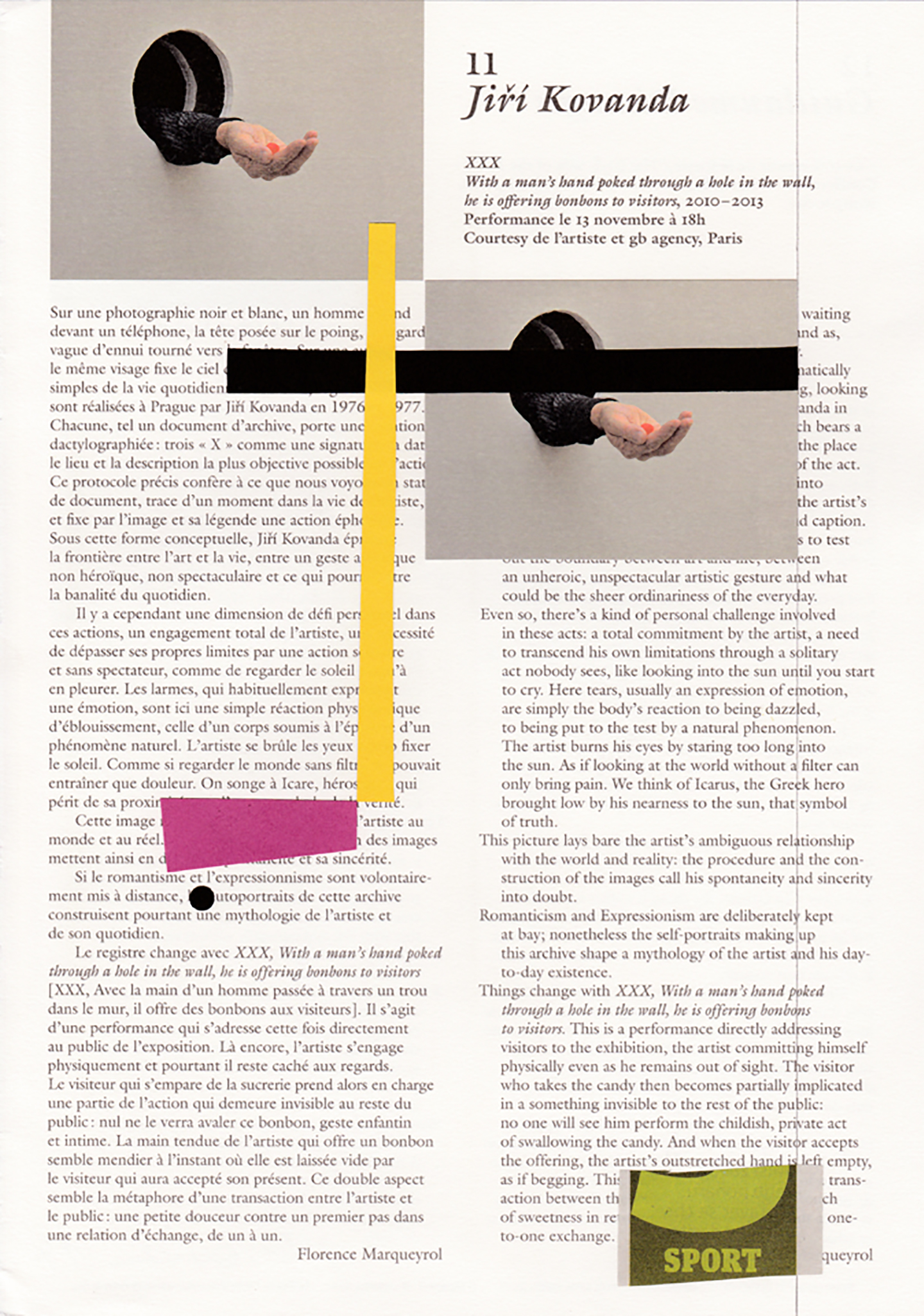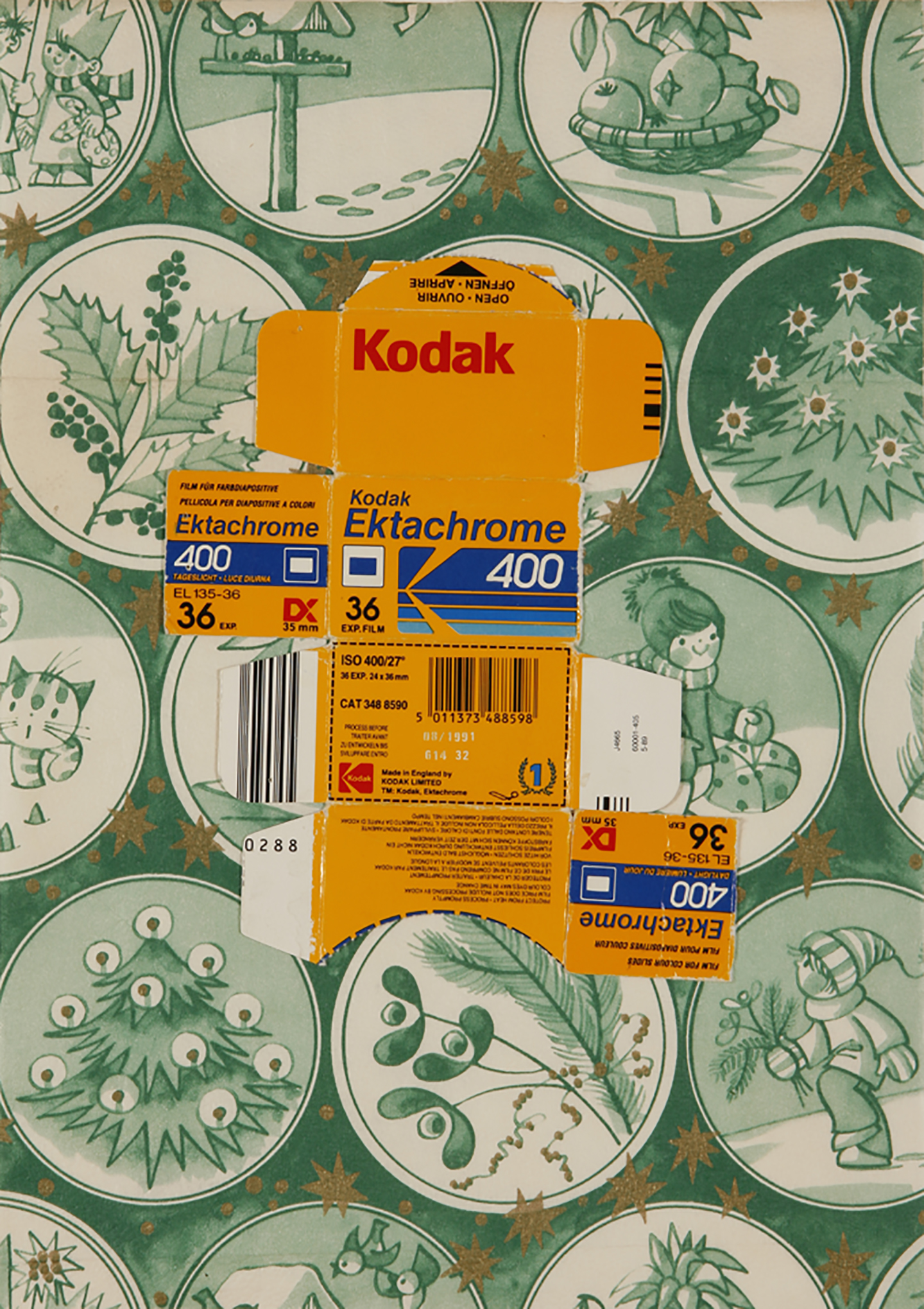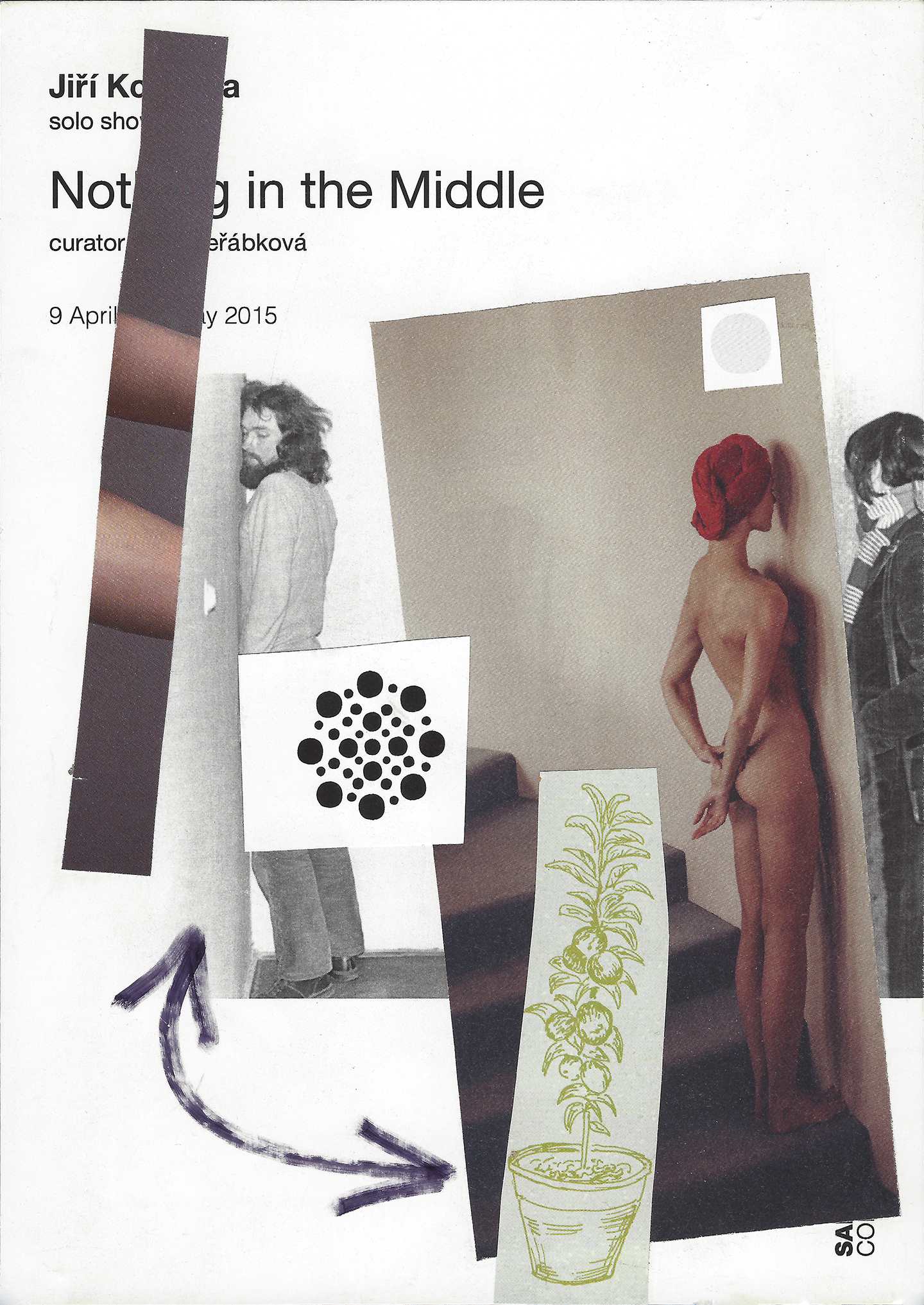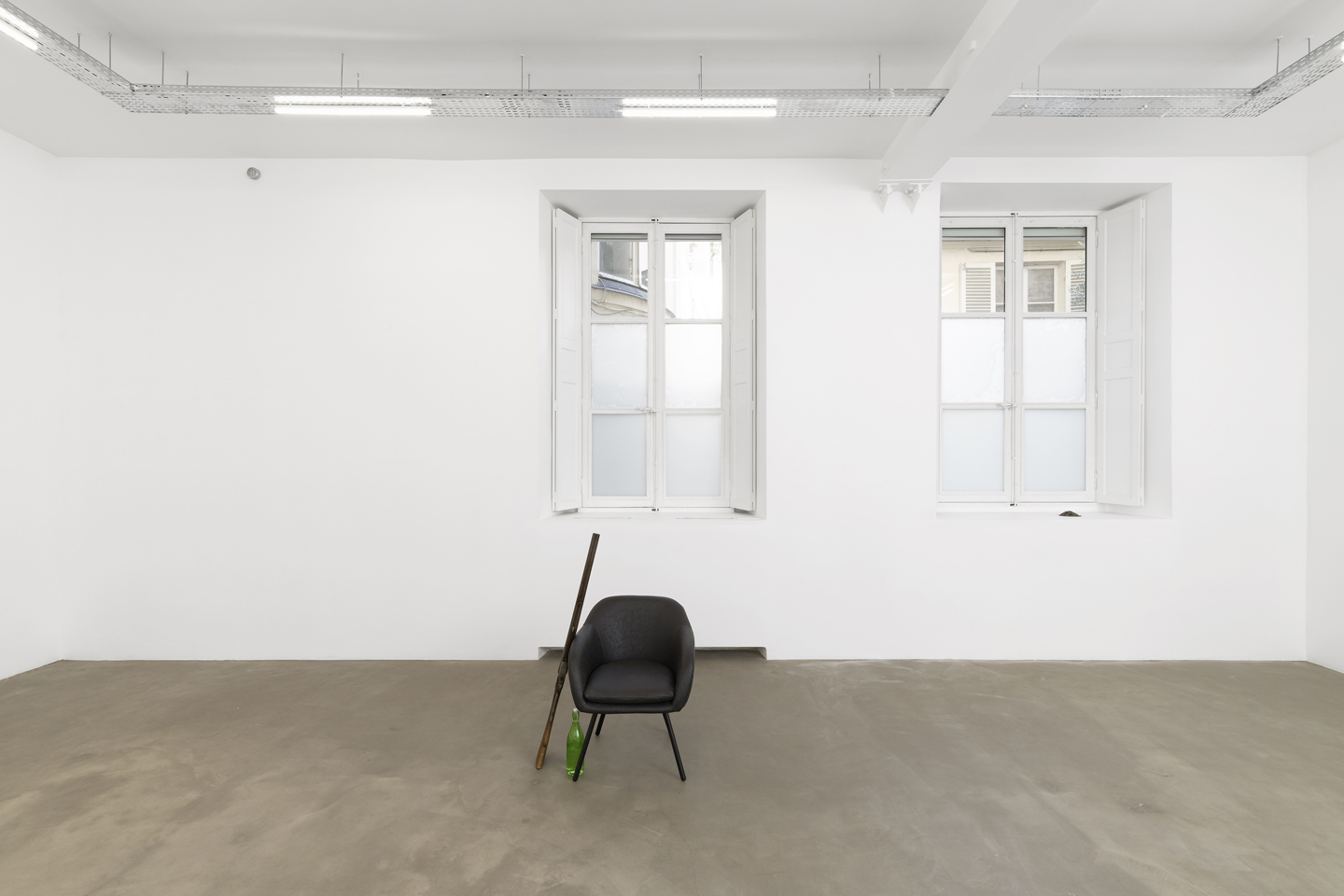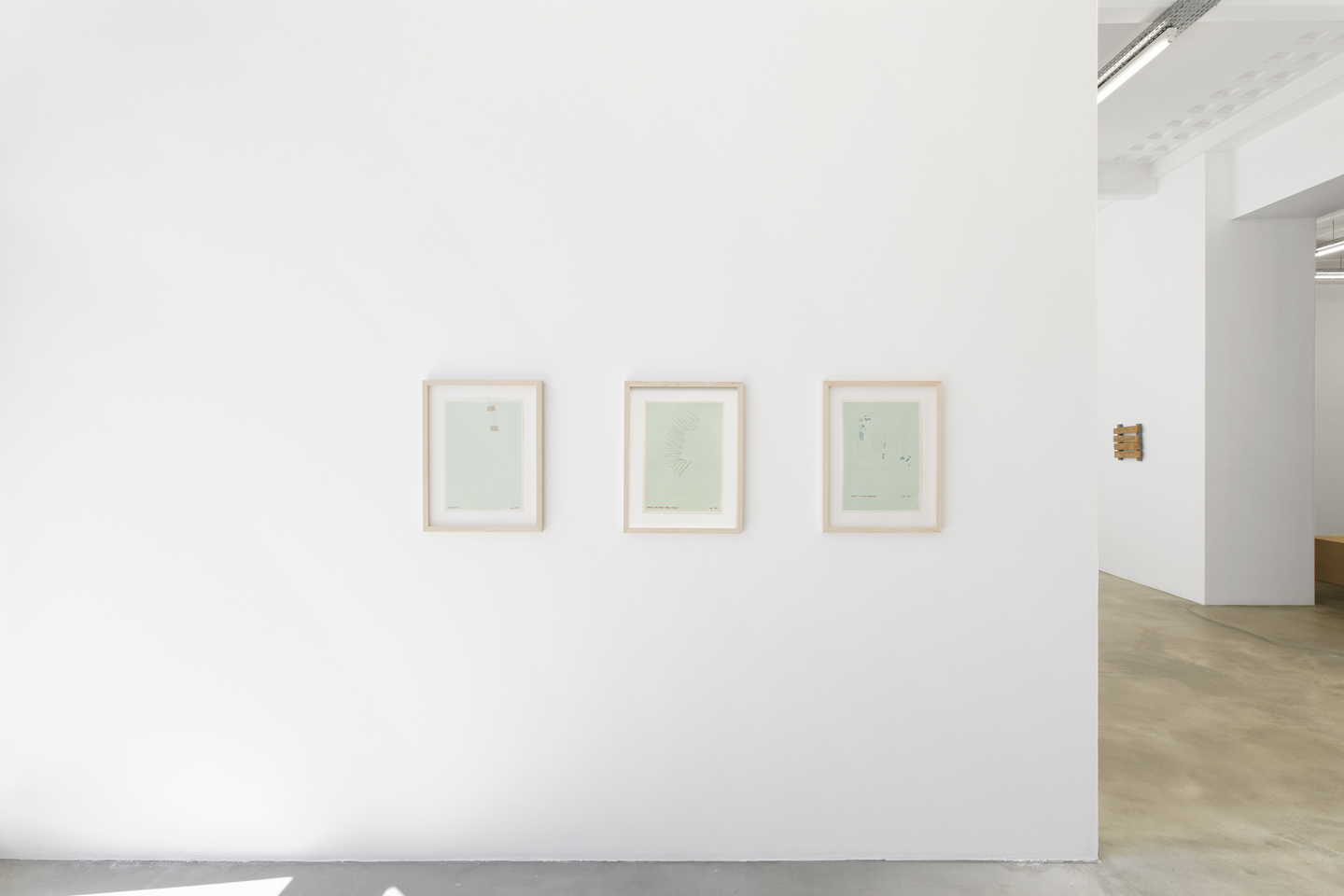 by Guillaume Désanges
In the era of the Anthropocene and ecological concern, the rigorous economy of the Czech artist Jiří Kovanda deserves renewed attention. Since the mid-1970s, the acclaimed (but nonetheless always discreet) conceptual romantic artist has been scoffing at the limits of the visible, first by using his body for actions almost impossible to distinguish from real life (bumping into passersby, waiting for the telephone to ring, opening his arms in the streets of Prague), then with sculptures, or more precisely, "material situations" using ordinary or found objects in slightly unusual arrangements, for instance a pile of sugar cubes abandoned in the streets, a crushed paper cup at the bottom of a wooden board, two beans on glasses, or two tree leaves coupled in the painted corner of a room.
Recently Kovanda has been mixing his practices, creating sculptural situations that seem like the results of unseen gestures that we can only guess at or imagine, like two pairs of shoes left in a room, signifying a past hug or kiss. In any case, his work always operates in the regime of clandestine irregularity. It is always slightly wrong. Those simple micro cracks in the normal course of things that we could consider a tribute to failure, or error as raw material, often remain unnoticed or concealed, the missing part generating more desire than frustration. This specific position may echo Erin Manning's theories of the "minor gesture," the minor, perhaps imperceptible movement that is a consequence of neither voluntarism, nor chance, nor intent, nor reflex, which in the end gives the whole story a meaning. Indeed, the protocol is as always as simple as its moral and artistic consequences are complex. As an example, by reassembling existing materiality rather than burdening the world with new objects, Kovanda points out the ecological footing of conceptual art—an idealized dematerialization of art that was, at the outset, a criticism of the obsession with production. But paradoxically, even at the limits of disappearance, this work has always been full of content. This is what one might call the nuclear force of art: tiny frictions that create devastating explosions of meaning and emotion.
A strict economy of minimal means for maximal effect. Social dead-ends, frustrated desire, gender markers, sexuality, nature, culture, resistance, and poetry are among the motifs that the works stand for, albeit always in a troubled fashion. This ecological aspect of Kovanda's work lies not simply in his production process but more deeply in its spiritual relationship to material. That is to say, rather than a refusal to make or do, it is a quest for other ways of making and doing. Just changing the scale of vision and focusing on details. An attempt to re-enchant the world through a precise attention to the most humble or vulgar objects and situations. We should not forget how young Kovanda found inspiration in his older colleagues' interest in Zen thinking (we have in mind three famous Czech performers, Petr Štembera, Karel Miler, and Jan Mlčoch, themselves influenced by D. T. Suzuki's writings). This may be the most outstanding aspect: full of humor, ridiculously low, piddling, Kovanda's art does not contain any kind of cynicism. On the contrary, by a simple deviation of the gaze, by a mindful attention to small things and their interrelationships, whatever their origins or purposes might be, it proposes a new system of values, an original "politics of looking" based on care and desire.
If Jiří Kovanda never addresses political topics directly, relying instead on a vertical, idealistic, universal relationship to a context, his practice discreetly echoes some contemporary issues. It is work that began in the wake of performance and body art but without the virile, cathartic, or heroic aspect of some of the pioneers of the movement. Work that always stresses the vulnerability and awkwardness of the individual in his or her attempts to get in contact with another. Work that always depicts a minority and solitary position in the social game. Work that never seeks to master or dominate the situation, but advocates a stealthiness through performances as well as sculptures. It is an artistic practice that always favors suggestion over demonstration, ill adaptation over construction, poetry over discourse. It is striking to see how this work, without paying much attention to its coordinates within a specific system of values, has been able to follow a history of forms and ideas over decades.
Jiří Kovanda (b. 1953, Prague) organized his first performances in public environments in Prague in the mid-1970s. His minimal actions, all based on detailed scenarios, were recorded in black-and-white photography and instructional leaflets. His recent solo exhibitions include Somebody sitting there…, gb agency, Paris (2019); Planetarium, Trafo, Szczecin (2019); Jiří Kovanda, Lulu, Mexico City (2017); Third Mind / (Im)possibility of Collaboration, National Museum, Prague (2016); White Sheet, Museo de Arte de Zapopan (2015); I haven't been here before, Retrospective 1973–2013, Brno House of Arts (2014) and Museum of Contemporary Art, Wroclaw (2013); Two Golden Rings, Museo Nacional Centro de Arte Reina Sofía, Madrid (2012); and White Blanket, Secession, Vienna (2010).
Guillaume Désanges is a freelance curator, art critic, and the founder and director of Work Method, a Paris-based agency for artistic projects. He organizes international exhibitions, projects, and lectures. Among his latest projects are: There was a time in the Past where the Future was Present, Museum of Art and History of Saint-Denis, Paris (2015); Ma'aminim, The Believers, Museum of Art and History of Saint-Denis, Paris, and Tranzitdisplay, Prague (2015); Ballistic poetry, La Verrière, Fondation d'entreprise Hermès, Brussels (2016); L'esprit français, Countercultures, 1969–1989, La maison rouge – Fondation Antoine de Galbert, Paris (2017); The enemy of my enemy, Palais de Tokyo, Paris (2018); The Méthode Room, various venues, Chicago (2016-2020); and Matters of concern, La Verrière, Fondation d'entreprise Hermès, Brussels (2019).
Originally published in Mousse 68