ESSAYS Mousse 26
John Stezaker
Close
1
2
3
4
5
6
7
8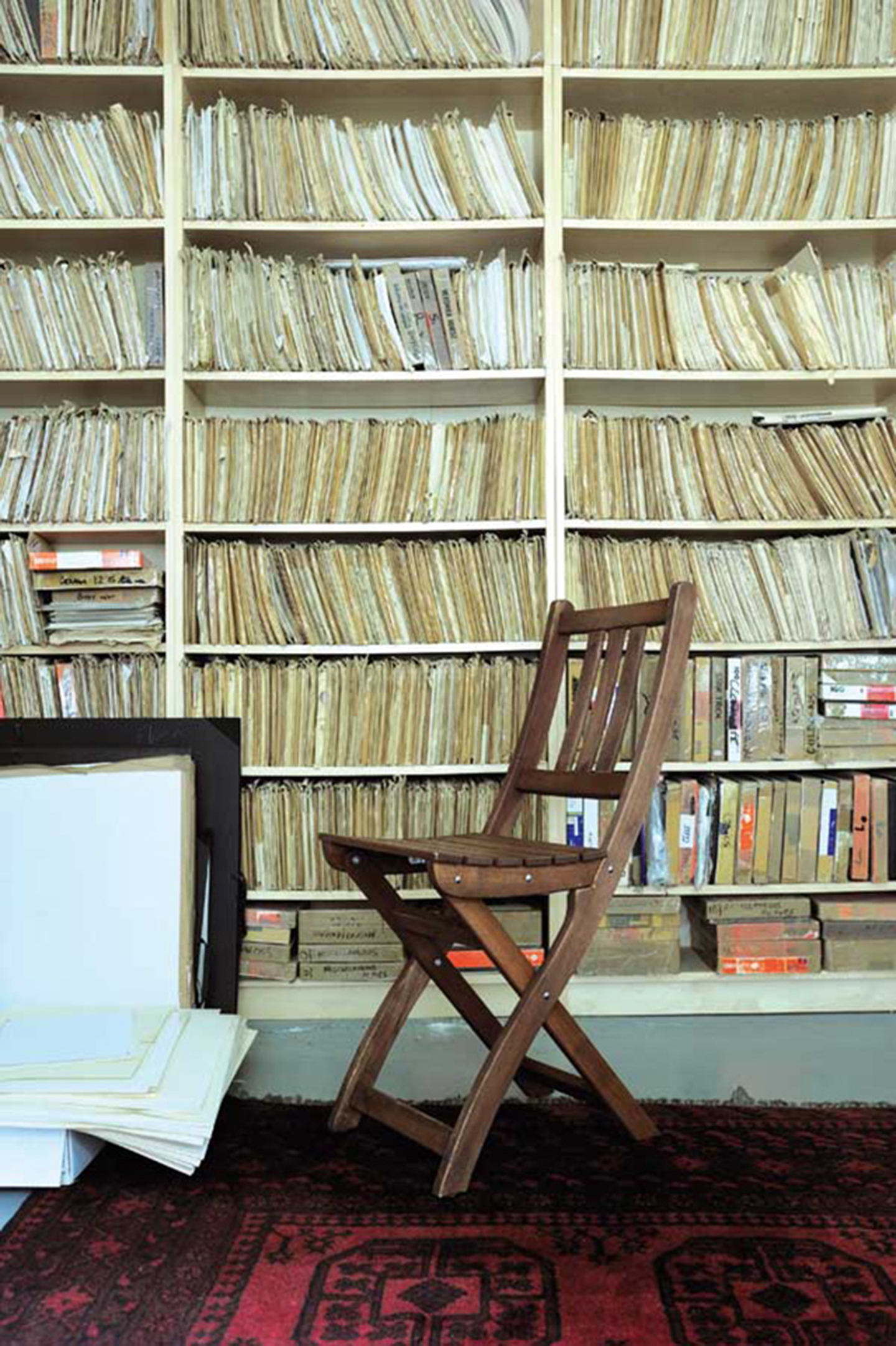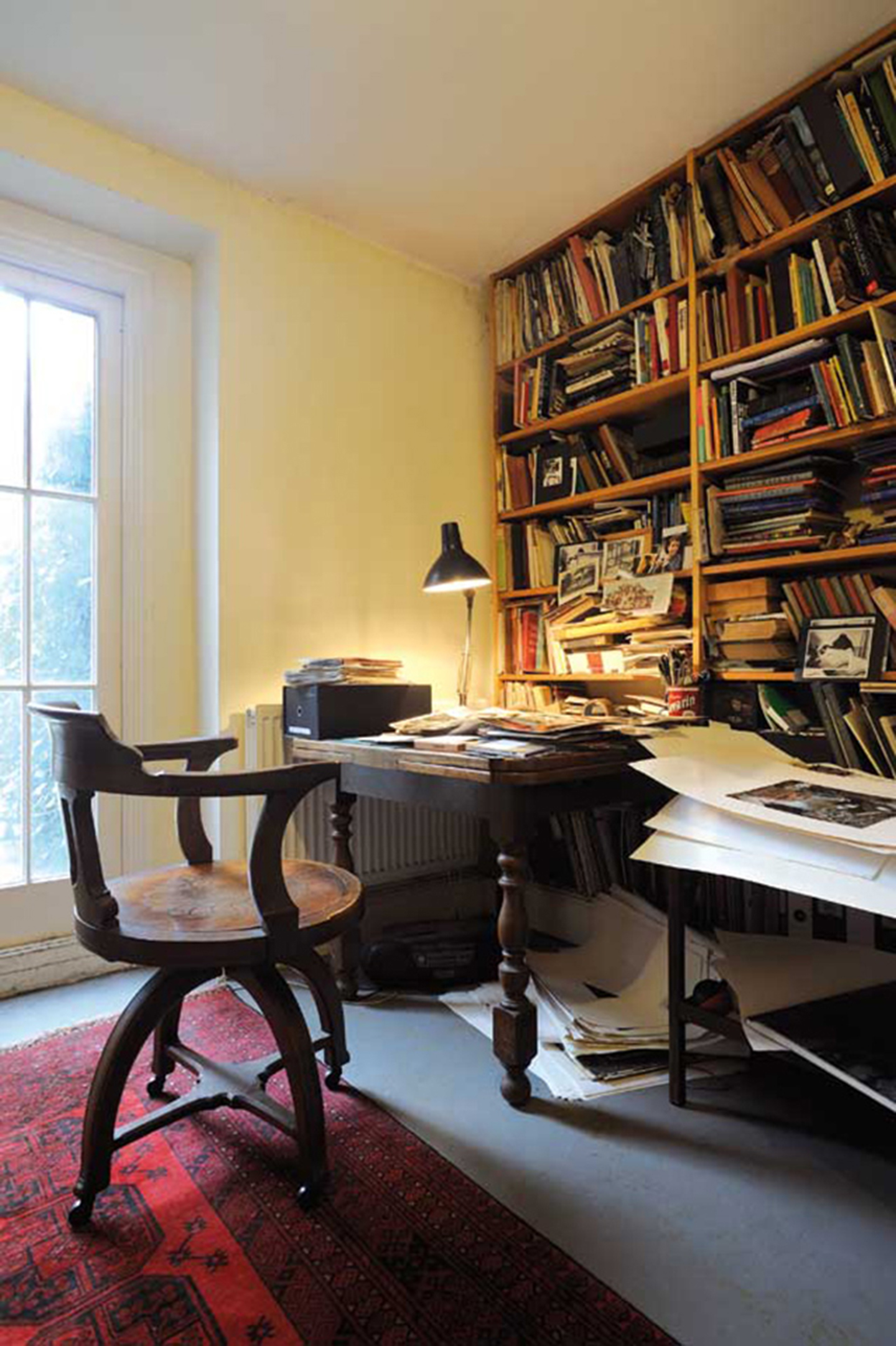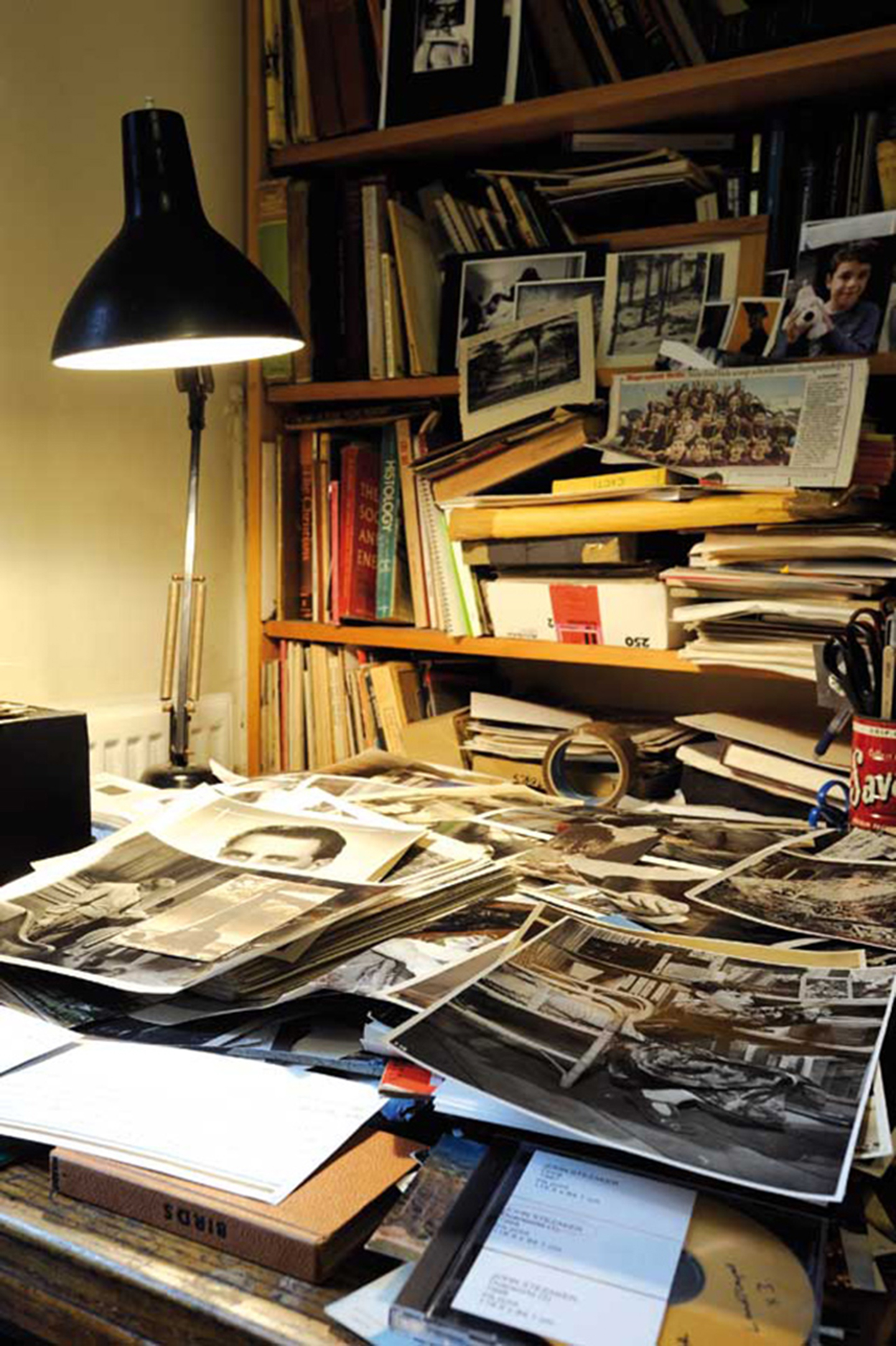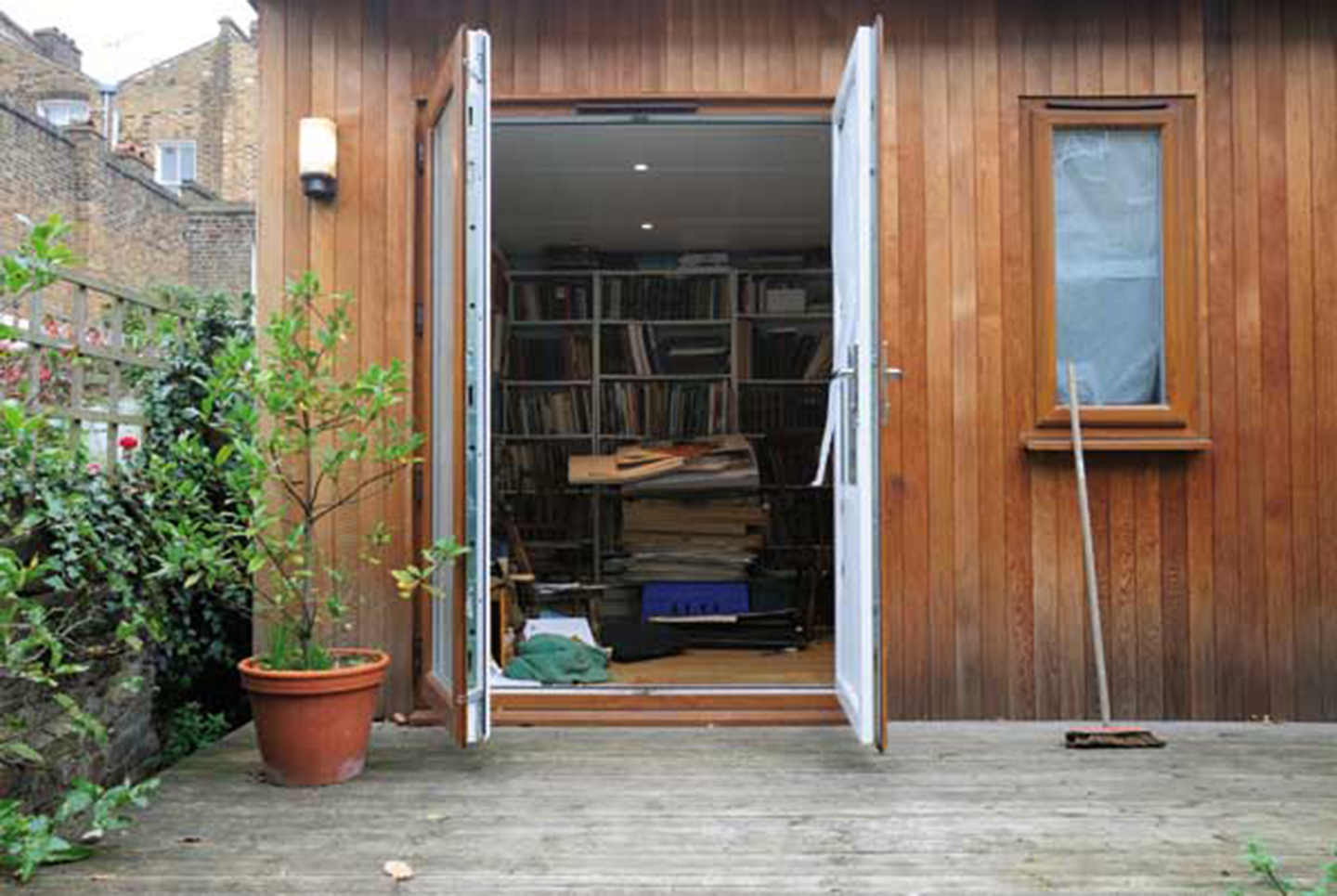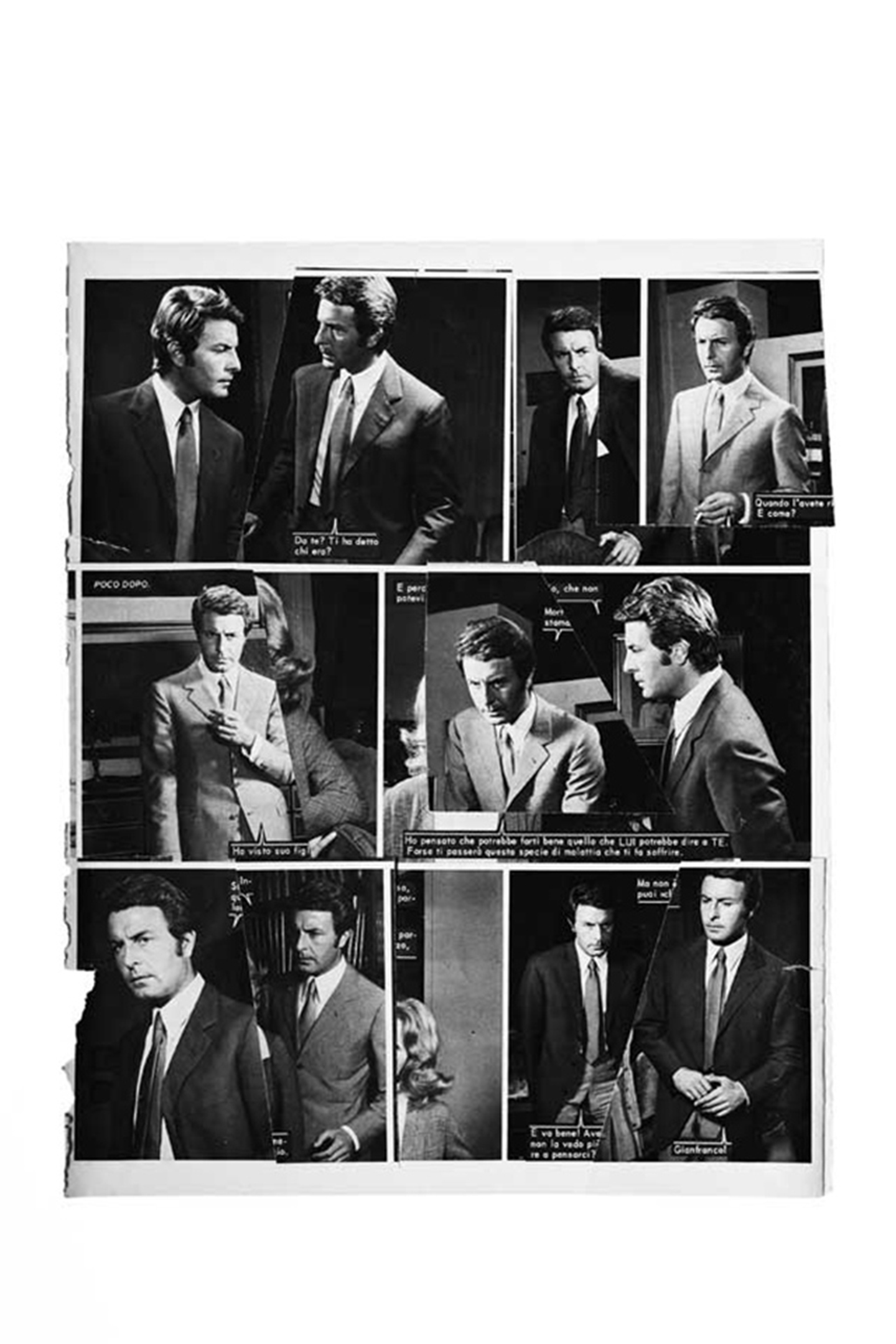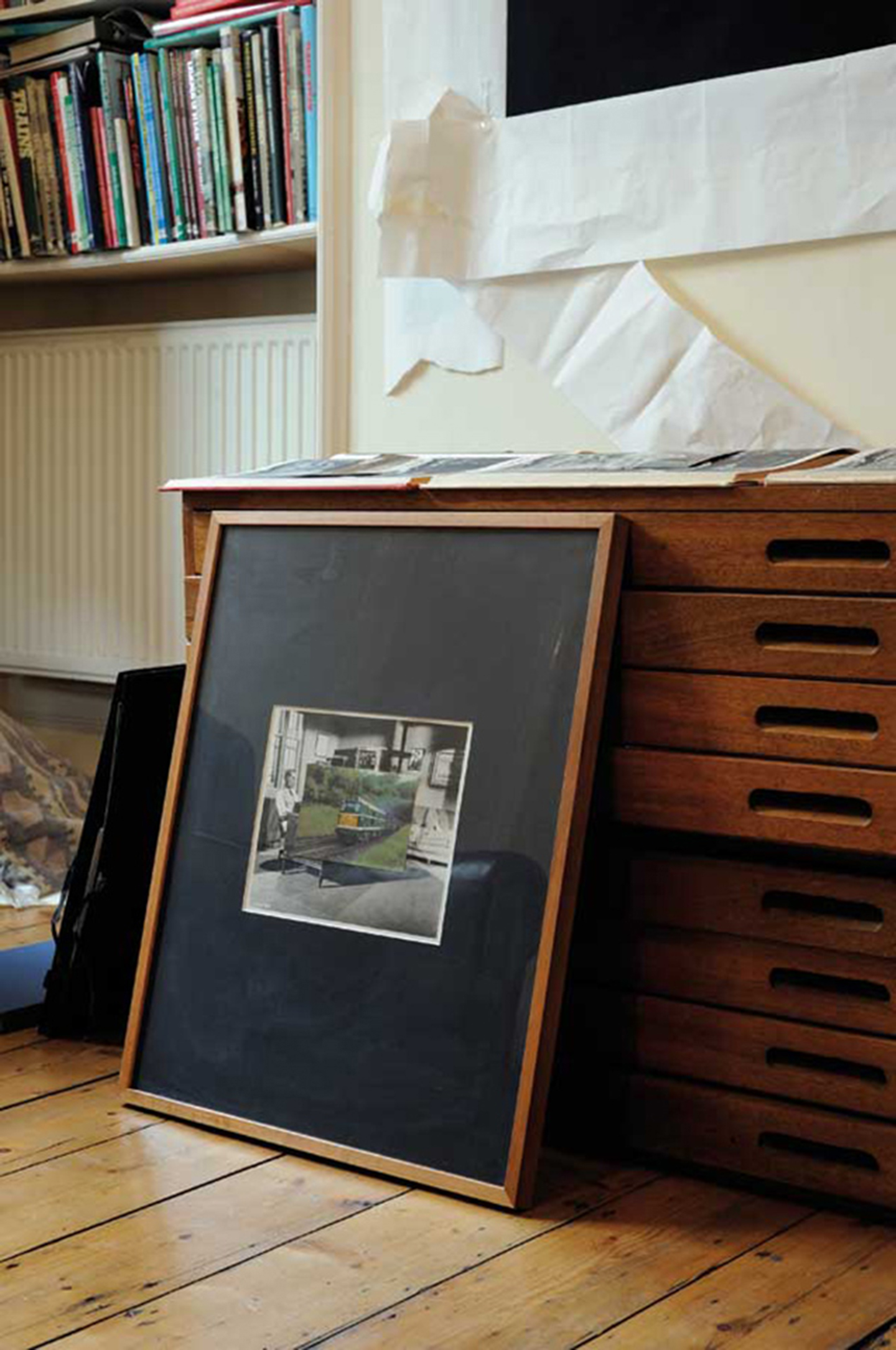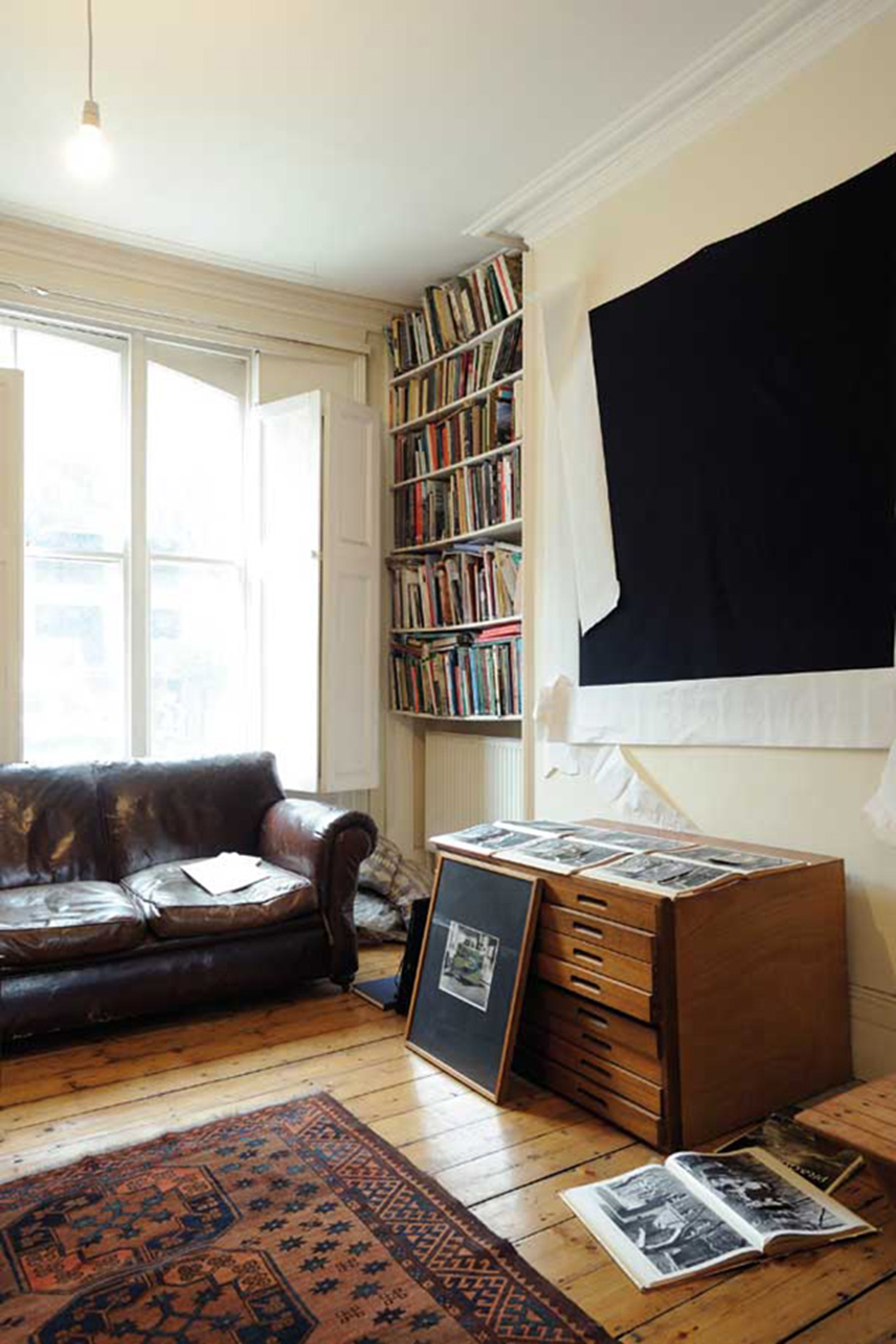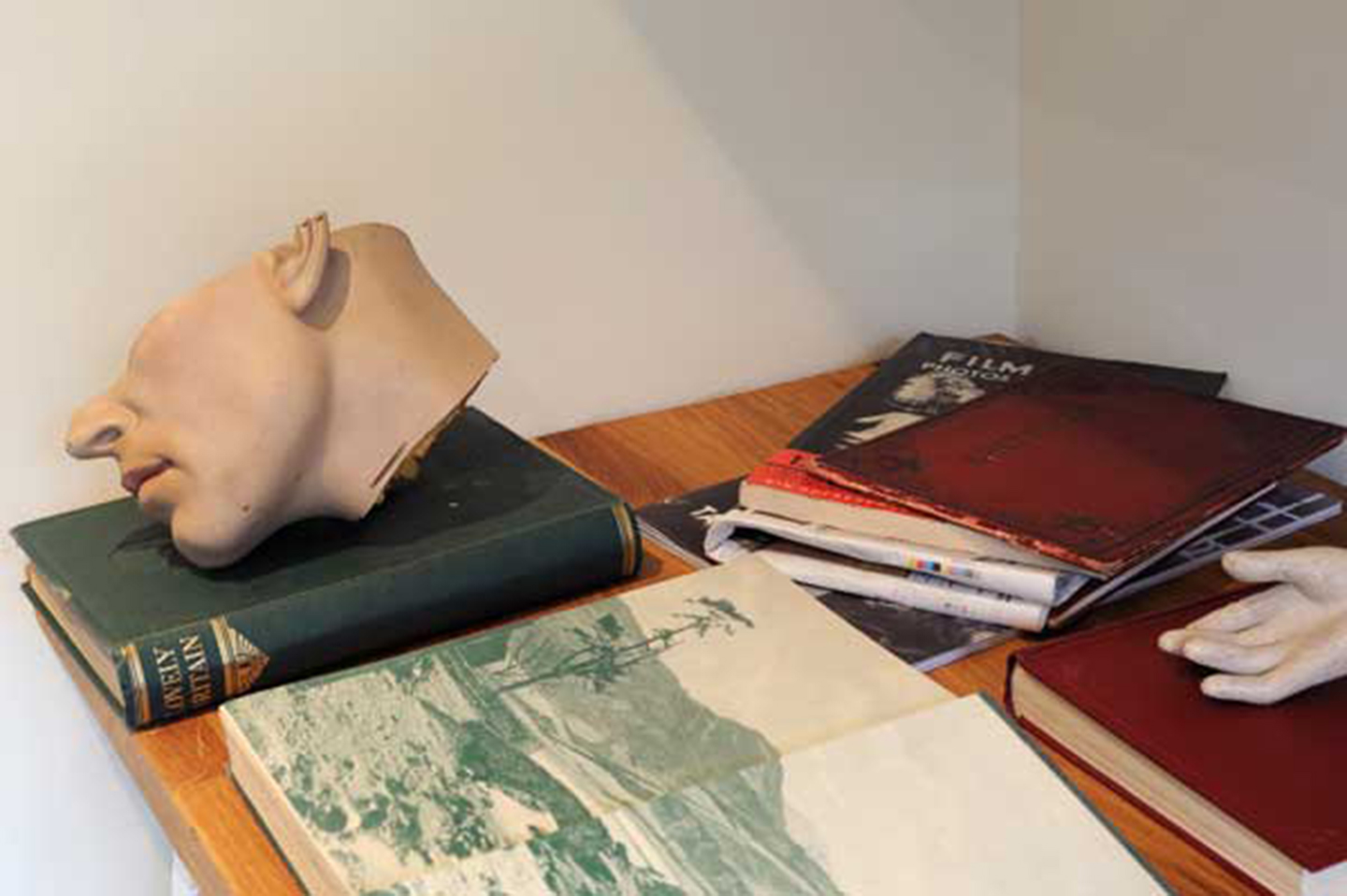 by Barbara Casavecchia
There's something Kafkaesque about the fact that Stezaker confesses to never having been able to finish his favourite Kafka novel: The Castle, eternally parked on his bedside table. And that despite loving the Prague evoked by the writer—to the point of knowing its streets like the back of his hand and having dedicated his latest artist's book to it (The Bridge, 2010, published by Christophe Daviet-Thery, Paris, in which, page by page, he re-elaborates the photos of a historic illustrated volume first published in 1961 by Karel Plicka: Prague in Photographs)—he has never once set foot there, like Orson Welles who, in 1962, filmed The Trial elsewhere, since under the Czechoslovakian communist rule the book was forbidden. Perhaps because both are places of the imagination (live in your head) and any encounter with reality would inevitably break the spell. All his collages, from the earliest test pieces drawing on 1970s news footage, to the 1979 Film Portraits, right up to his Marriages present a split between two worlds and two levels, the conscious and the subconscious, standing astride the border between the sublime and the subliminal. It Stezaker himself that tells how, in the first work of the Masks series, in 1982, he decided to cover up a face with the postcard of a bridge, because it had so appeared to him in a dream. He was floating beneath archways, seeing the world upside down, and however since then the bridge—the metaphorical threshold of conscience/existence—has been a recurrent element in his vocabulary.

With a cup of coffee in one hand and his round spectacles in the other, he takes us on a leisurely tour of his house in Chalk Farm, a terraced house facing onto a council estate, with a very green garden at the back. The house is awash with paper, piled up everywhere: the entropic crescendo preceding Stezaker's upcoming retrospective at the Whitechapel in January. Or perhaps it's just chronic: there are books and collages on the table of the studio looking onto the street, others on chairs, on the floor, among his son's skateboards, on the tables and in the chests of drawers in the incredible archive of original photos from British and Hollywood cinema studios which takes up the entire basement. Even the tool shed in the garden has been turned into a library and is occupied by a huge heap of sheets, papers and old magazines, all due for destruction. There is also a pile of Italian fotoromanzi, which Stezaker has long collected, and from which he recognises all the "stars" and directors named in the "headers" at the beginning of every story. In the collages taken from stills, on the other hand, the faces tend to disappear, hidden behind inner passages or merging into multi-headed hybrids. That which remains are the flawless diva hairdos, some sporting glitter, others covered by dark hats, at times defining, at other times blurring genders, thus enhancing the erotic charge of the glam. They make you think of a famous "head" by Magritte (The Rape, 1934) where in the place of the eyes, nose and mouth there are the breasts, navel and pubis of a woman, framed by thick golden hair. But it must be noted that Stezaker has worked backwards towards the surrealist passion for free association, montage and cinema via Débord, the Situationists and the moral imperative to resist the consumerist acceleration of show-business society. Working in series, proceeding by uniform typologies of a theme, slowly probed over the years or decades, circulating worn out "off-cuts" after they have been sabotaged, are ways of slowing down the rhythm and flow of seduction.

Born in 1949, Stezaker studied at the Slade School from 1967 until 1973, finishing his degree with a postgraduate thesis in philosophy (under the guidance of Richard Wollheim) with an analysis of the relationships between Duchamp and Wittgenstein. A career which led him to stand among the front line of British conceptualists, and thus to teach not art but Critical and Historical Studies, firstly at the Central Saint Martin's, then at the Royal College of Art, serving as a mentor for various generations of both pre- and post-YBA students. Following a long period of withdrawal, over the last few years he has started to exhibit on a regular basis once more in galleries and museums (with an exponential increase in his exhibiting events: the show Third Person Archive and Other Works at The Approach in London, 2004 was followed by that at the Kunstverein, Munich, 2005; at the White Columns, New York and the Yvon Lambert, Paris, 2006; the Rubell Family Collection, Miami, 2007; A Palazzo Gallery, Brescia, 2008; the Friedrich Petzel, New York and the Gisela Capitain, Cologne, 2009, to name but his key solo exhibitions), yet without losing the habit of working by night, one which he picked up when he was teaching, so as to take a little time for himself and exploit the silence around him. And so the dream world has progressively regained supremacy. When we go back to the starting point in the studio, Stezaker stops before a collage that revolves around a moth in black and white, taken from the Pictorial Encyclopaedia of Insects. "It all started with a slip of the tongue by a student of mine, who instead of "insects" said "incests". From there, by assonance, I hit on 'Insets' and then 'Inserts'". All this is overshadowed by another Kafkaesque phantom: that of Gregor Samsa metamorphosed into a "monstrous insect". Above the fireplace there hangs a silkscreen print with a great black rectangle on a white background, of which Stezaker, as he chats away, attempts to reposition the strip that serves as the upper margin, altering the perspective of the border to provide an anamorphic effect, thus making it look like a dark screen observed from afar. "It's from my "Tabula Rasa" series, a work somehow linked to the death of my father. I spent a lot of time with him in hospital in the last months, only having a few sheets to write things on or cross them out." And so we go headlong into the theme of death. "All art is related to death. In a famous conference in 1933 (Juego y teoria del duende / Play and Theory of the Duende in Buenos Aires) Federico García Lorca spoke of the duende, the dark inspiring force, beyond any style or virtuosity, that makes us aware of the limitation of things." [And here there is at least one quotation which it would be difficult to overlook: Un muerto (…) hiere su perfil como el filo de una navaja barbera ("A dead man's (…) profile cuts like the edge of a barber's razor")]. "I often work with used books, passed down from hand to hand; I find them on market stalls, second hand bookshops and in charity shops. Many come from house clearances, dispersing the lives and identities of those who have lived in them. That's how I compiled my library, and there was a time when I was terrified by the idea that it might all disappear in the same way. Then I realised that the idea that it might never be dispersed at all was a lot more frightening. I think I'll put it in the clauses of my will." Once he has cut out a page or an illustration, his books go back onto the shelves, each with their own gaps to them. And here he tells another story, as intricate as an Oulipo novel, once more about a castle: that of Chillon, painted several times by Courbet (when he was living on Lake Geneva, selling landscapes to passing tourists), inspired by the poem The Prisoner of Chillon by Lord Byron.
When Stezaker, struck by a painting in a Courbet exhibition, managed to trace it down to the catalogue where he had seen it for the first time, he discovered that the image was no longer there, cut out and 'withdrawn' by himself, who knows when. "Lately I've been experimenting with digital works for the screenprints, but I must confess that I prefer the image in its "raw" state as an objet trouvé. Picasso said: "I do not seek; I find," underlining the miraculous spontaneity of a discovery. My work is a sort of anatomopathology. According to Blanchot, only death makes a body visible, or transforms an object into an image. I believe that every image has at least two lives: that of its circulation, which progressively renders it invisible, through overexposure, and ends up suppressing it. And another, which comes from its being separated and reactivated, like a kind of afterlife." Stezaker draws on that apnoea to safeguard our residual capacity to see, not to be overwhelmed by a sort of nausea, like that by which Roquentin is struck while in the garden in the famous novel by Sartre. "I've just quoted that passage in an essay on the cut-out botanical silhouettes of Philipp Otto Runge, a technique which the German artist was taught as a child by his mother.
Reducing a plant or a person to a two-dimensional profile is a way to reduce the excess of information and impose a certain distance, but also a way of bringing them back to life—even after their disappearance—with a surprising immediacy." In the end, we can't help asking him what kind of relationship he has with psychoanalysis. "In 1978, I entitled one of my first film-still collages Negotiable Space I. It was a kind of joke, set in a doctor's room, with a portrait of Freud hanging on the wall and a man lying on a couch, with a steam train bursting out of his chest and charging towards the psychoanalist listening to him. I hadn't taken Freud very seriously. I was more interested in Jung and his theory on the collective unconscious, because I think it offers a better understanding of the mass media and our archetypal relationship with certain images, ones which recur over the centuries. But as far as my own psyche is concerned, I have never felt the need to have it undergo an analysis. I use images as cyphers of my own unconscious, letting them just emerge. I always say that it's them who find me, never the other way round."
Originally published on Mousse 26 (December 2010-January 2011)