EXHIBITIONS
John Tiney at Gallery Vela, London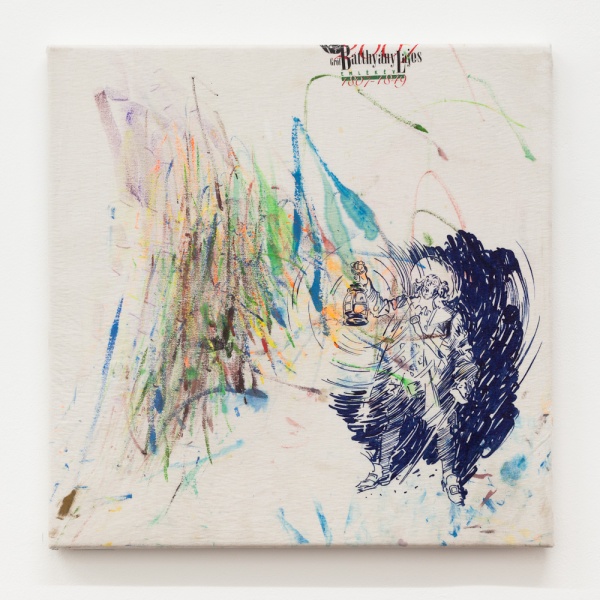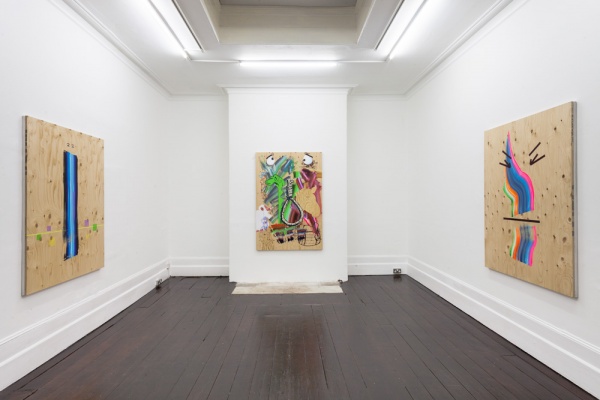 John Tiney's video 'Throw Up' encapsulates his show at Gallery Vela. Tiney is a regurgitation machine. Each of the untitled works in the exhibition is clusterfuck packed with art historical references, particularly to German and American 90's painting. In the exhibition's piece-de-resistance (a large painting on wood panel in the back room dense with images including a zebra, a barrel and a noose) Tiney gives us a flamboyant display of his taping and layering techniques. He makes allusions to early Carroll Dunham as well as to Pittman and Kippenbeger but these references are so frontal they become a decoy.

The noose in Tiney's painting mocks the conversation about the death of painting; Painting is so alive for him it's a moot point. The zebra image gives us a clue as to his true intentions; Tiney's painting is a sort of camouflage, disguising itself against a specific genre of painting, but in fact operating with a very different purpose to the forms it tropes. In a series of paintings in the front room Tiney transforms his studio T-shirts into Polke-esque dispersions by stretching them and superimposing historical images on them such as tall ships. His employs bathos as a device for dislodging painting from its comfortable position. His work is part of a mock-heroic tradition and what might appear to be dandyish, insincere or cold is in fact satirical and expansive. His witty and terse approach and his love of bad taste is a Maximal breath of fresh air. (John Walter)
–
until 13 October 2012
–
.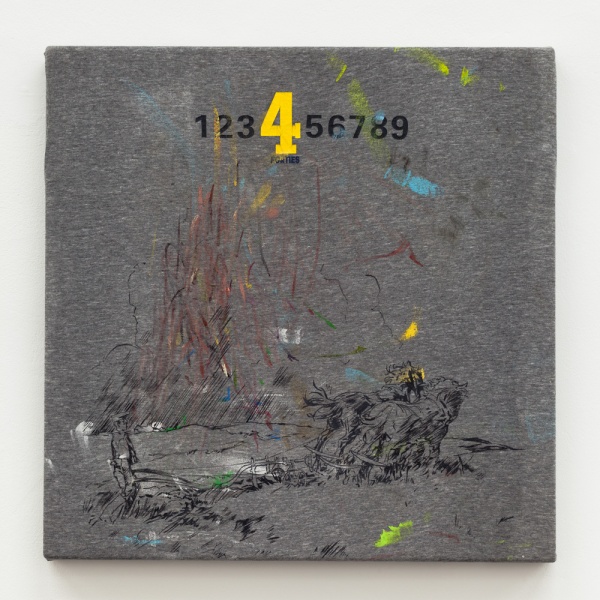 Studio Shirt Series, 2012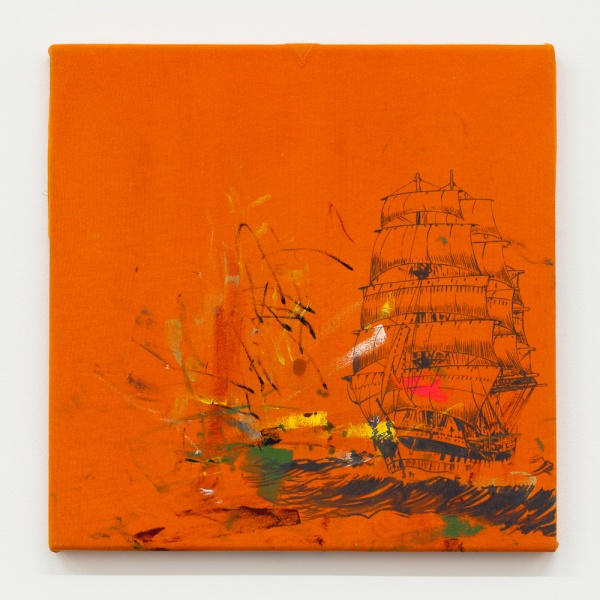 Studio Shirt Series, 2012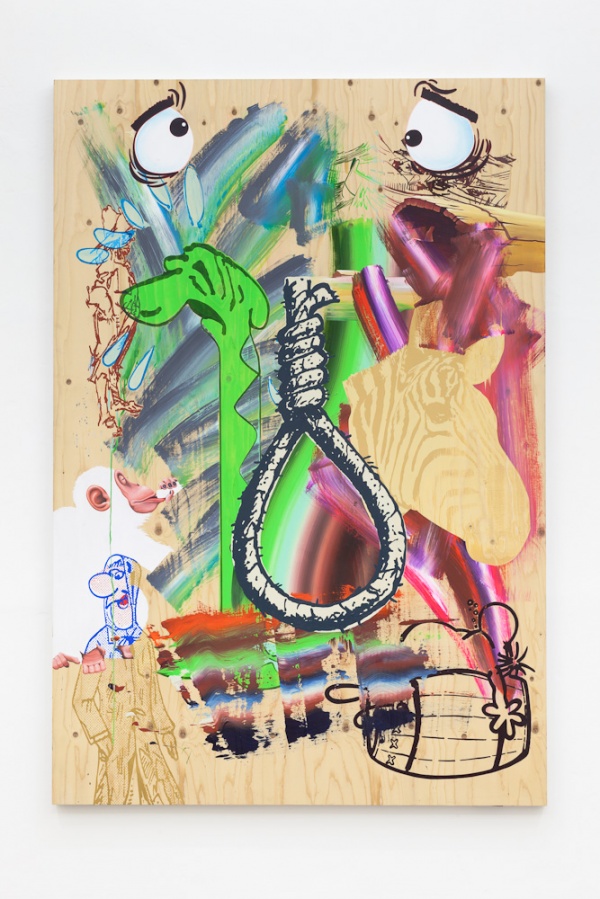 Untitled, 2012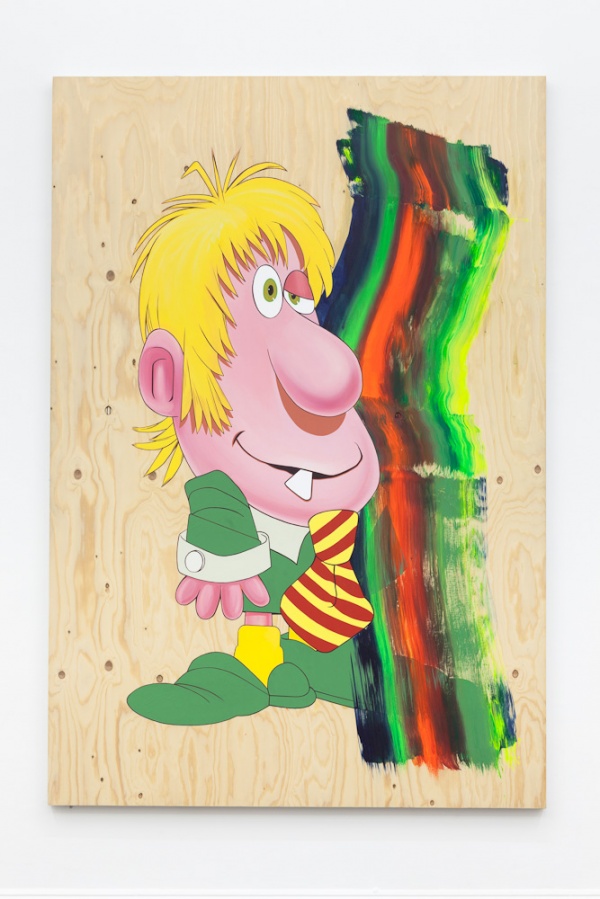 Untitled, 2012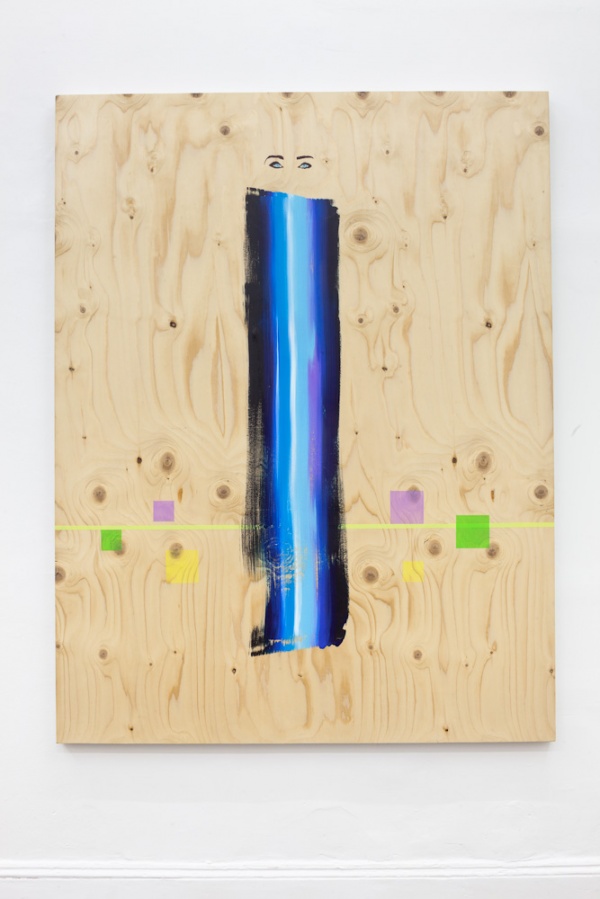 Untitled, 2012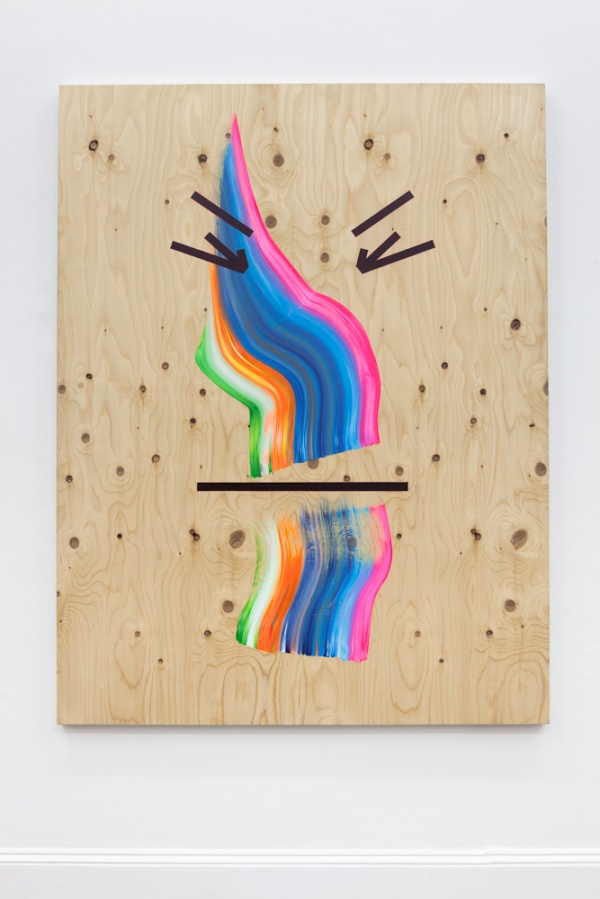 Untitled, 2012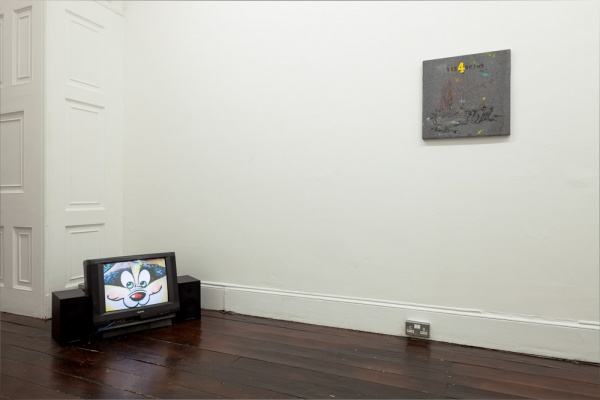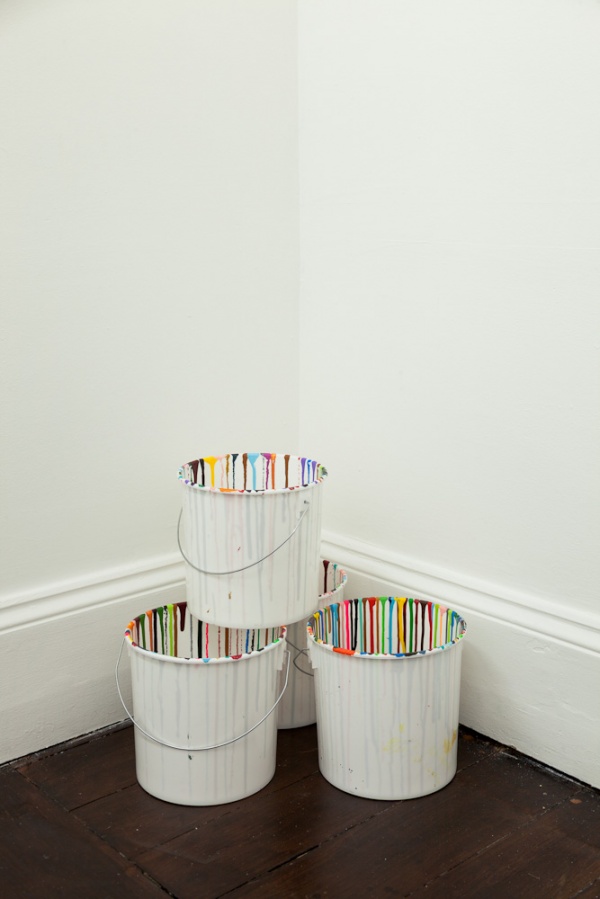 Vessels, 2012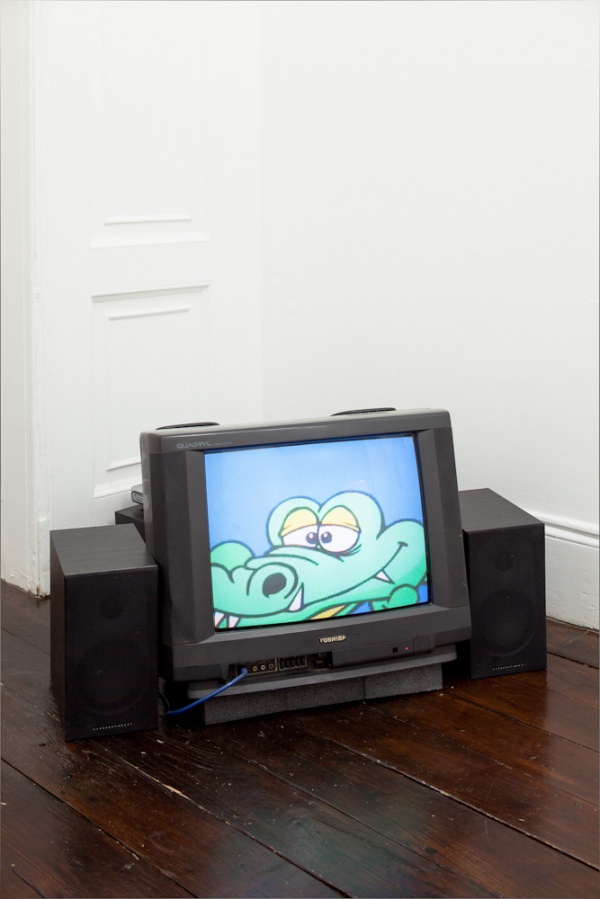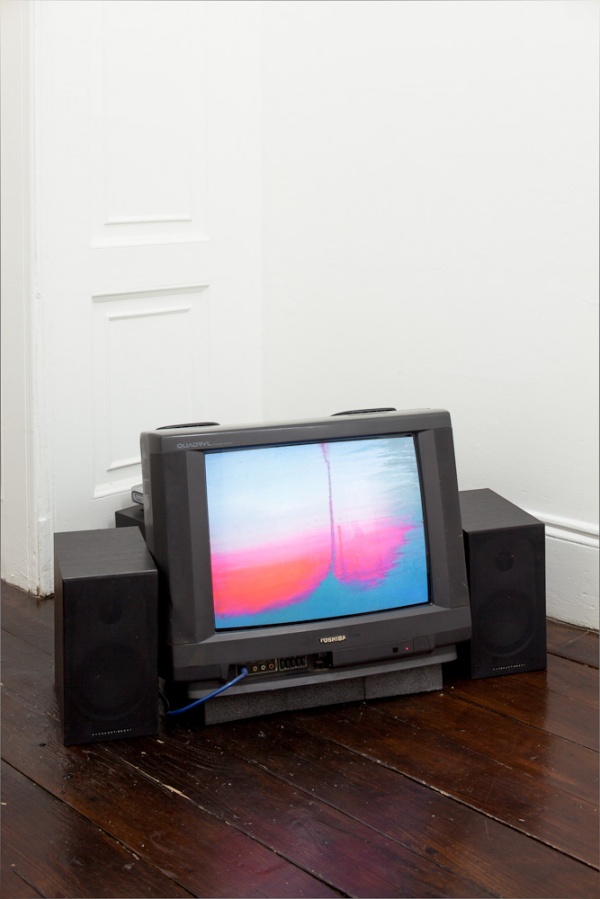 Throw Up, 2012
.
Courtesy of Gallery Vela, London