EXHIBITIONS
John Waters "Beverly Hills John" at Sprüth Magers, London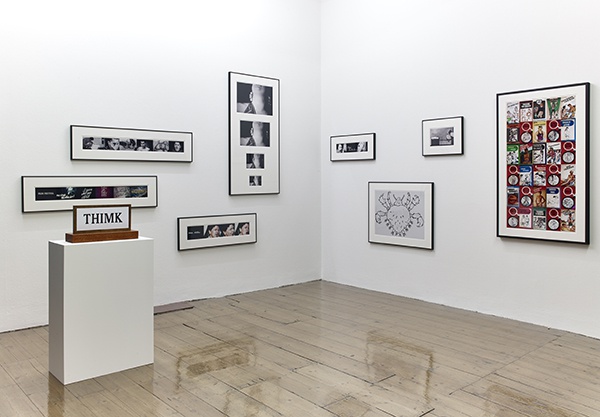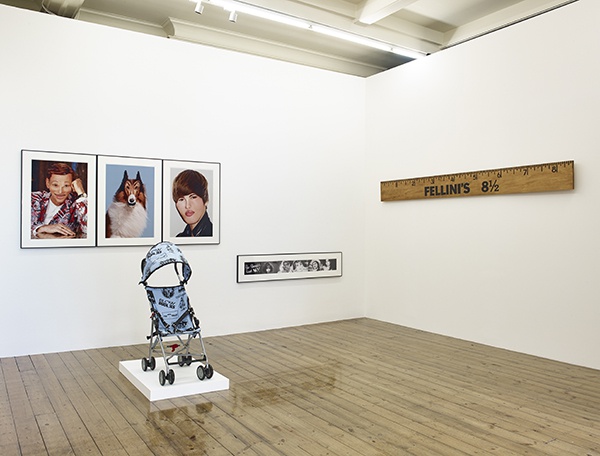 In John Waters's autobiographical book Role Models (2010), he complains about being labeled a "cult filmmaker" and wonders if he could write "cult leader" on his tax forms instead. Increasingly, Waters has attracted a hoard of fans who are drawn to his fascinating, intelligent left-field persona. People who love the man with the little moustache, even if his cinematic output is less in vogue. His mainstream period directing movies like Hairspray (1988), Cry-Baby (1990) and Serial Mom (1994) always felt odd—like someone sneaking in through the back door of Hollywood. The work was always too weird, too smart and too kitsch. It was not surprising in this politically correct era that Waters has not directed a film for over a decade. Instead, he has turned his hand to writing and creating work in an art context.

This is Waters's first exhibition in the UK—following his solo show last year at Sprüth Magers's Berlin space, titled "Bad Director's Chair." That hilarious exhibition included a miniature Michael Jackson in a baby-grow crawling across the floor towards a toddler Charles Manson, as well as an authentic peep-show-booth installation of his early films (complete with rusty chairs and boxes of tissues). Unlike earlier shows, where Waters focused on narrative collaged film stills and a fascination with cinematic history, he began to move towards the sculptural realm and the themes of celebrity and contemporary life, with increasing success.
The British exhibition is along the lines of his last exhibition at Marianne Boesky in New York, "Beverly Hills John." Here Waters poked fun at his own celebrity and history. He displayed a photoshopped nightmare of a plastic surgery self-portrait and an all-child version of his notorious film Pink Flamingos (1972) which is still is considered one of the trashiest, strangest and most transgressive films ever made. (God knows how he deals with the infamous scene where Divine eats a dog turd.) Other pieces had a wider scope, from porn-book versions of film classics (Some Like It Hard, Clitty Clitty Bang Bang) to an intentionally misspelt sign work, THIMK. The result is a knowing nod to the sanitization of modern culture.
What makes Waters's output as an artist successful it what made his films work—a unique and very funny take on Americana, trash media, and ideas of perversity. In his last exhibition he paid homage to Federico Fellini and Mike Kelley, and Waters's work sits well between the two. There are touches of Kelley's dark humor and serious intellect and Fellini's fanciful freedom and autobiographical dreams. Like both, Waters creates work that does not necessarily jibe with the trends and tastes of the contemporary art market. Yet Waters's work does feel timely—something that melds together the trash TV of RuPaul's plastic surgery show Good Work, internet porn hubs and viral camp gif memes.
Not everything Waters creates works visually or conceptually, but you can feel his desire to create art that balances the intellectual and immediate, cultural history and easy-access jokes. His attempt to discover if art can be funny is winning. It feels like there are very few true originals left in the art world. There are few people like this Baltimore dandy who would hitchhike across America with a scrawled sign saying I'M NOT PSYCHO, as he did for his last book Carsick (2014). The wildness and weirdness of art seems to have become dented by an ever- increasing professionalization. Waters's work still draws us back to the freedom of the outskirts.
Francesca Gavin
.
until 15 August 2015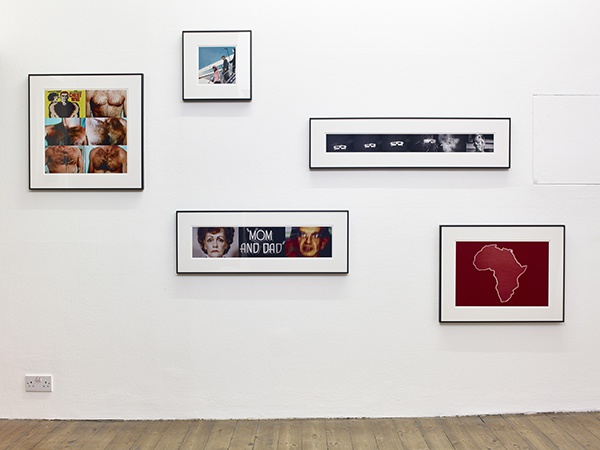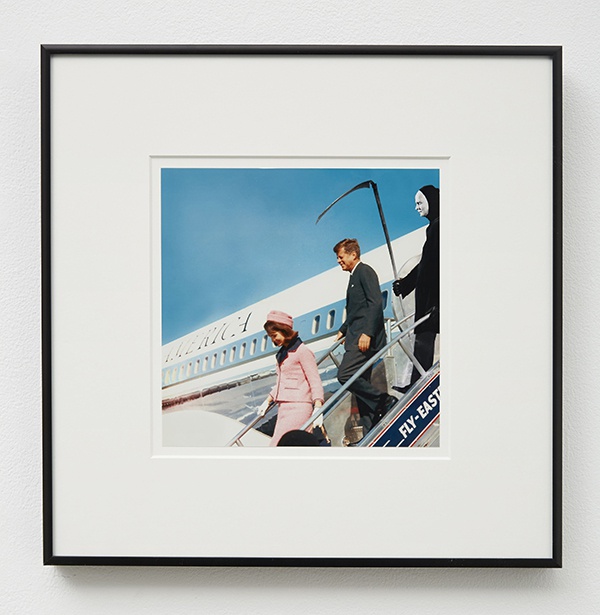 Grim Reaper, 2014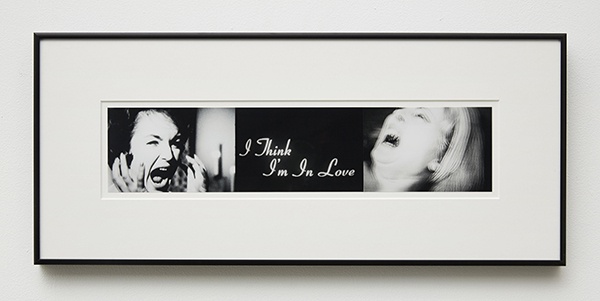 Lovesick, 2014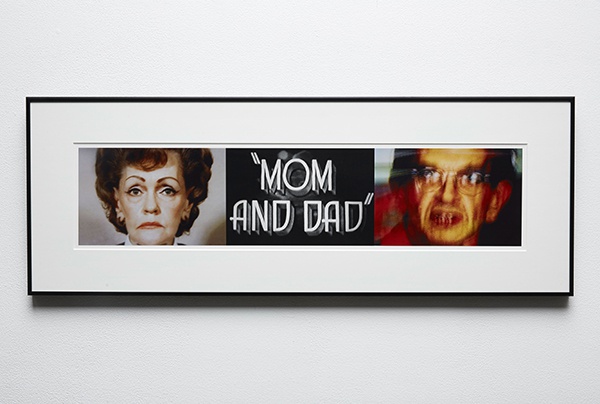 Mom and Dad, 2014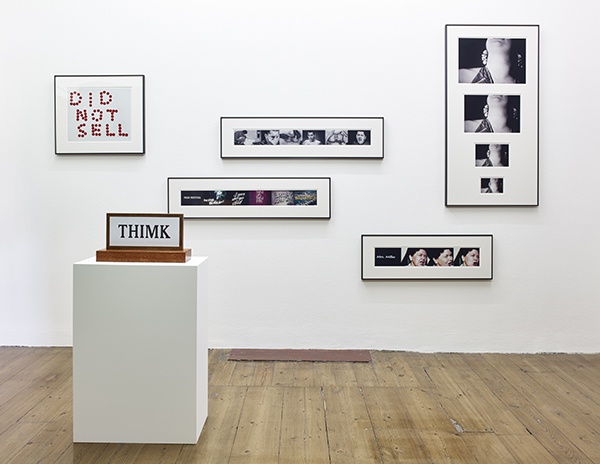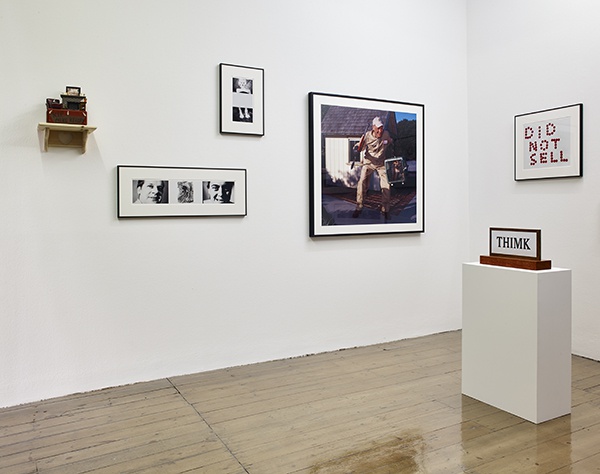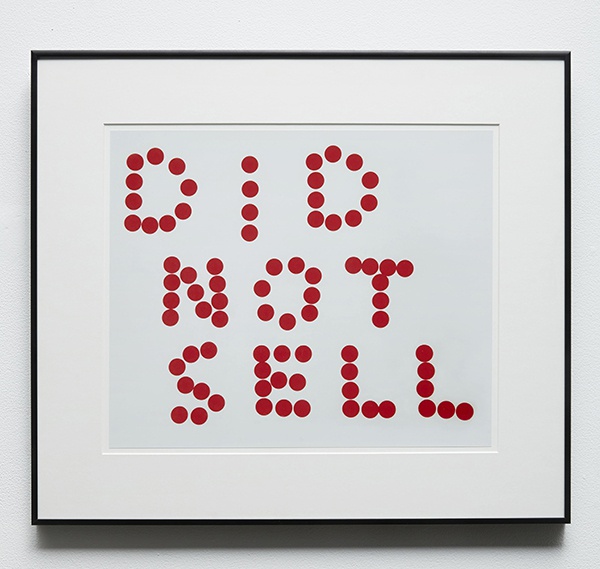 Congratulations, 2014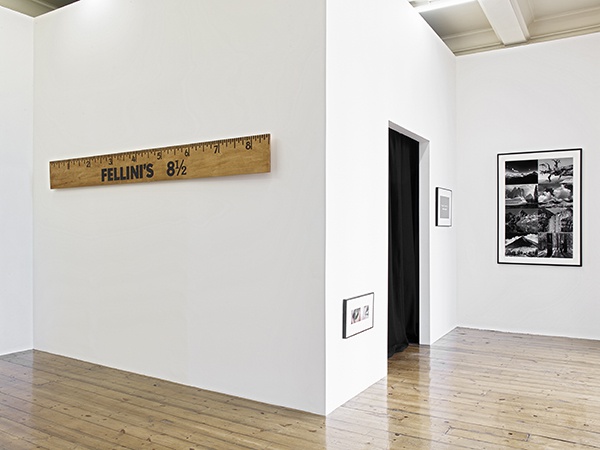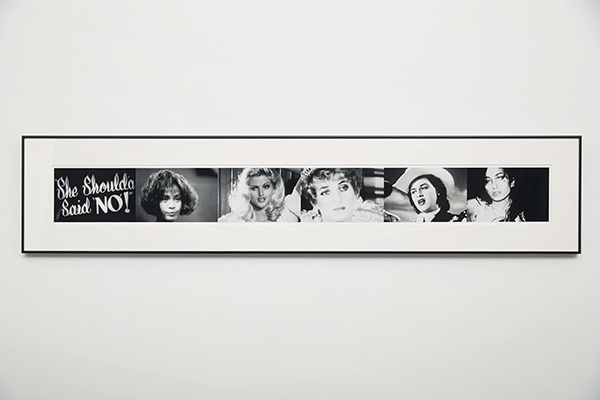 Shoulda!, 2014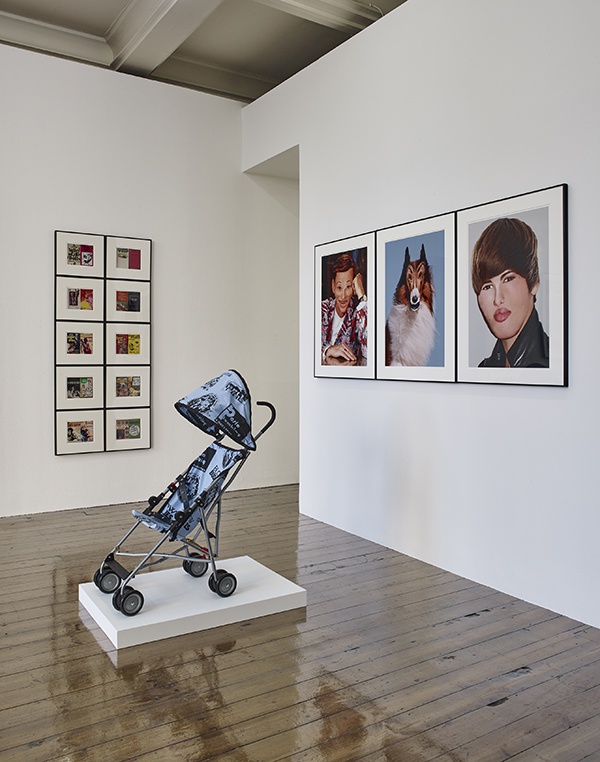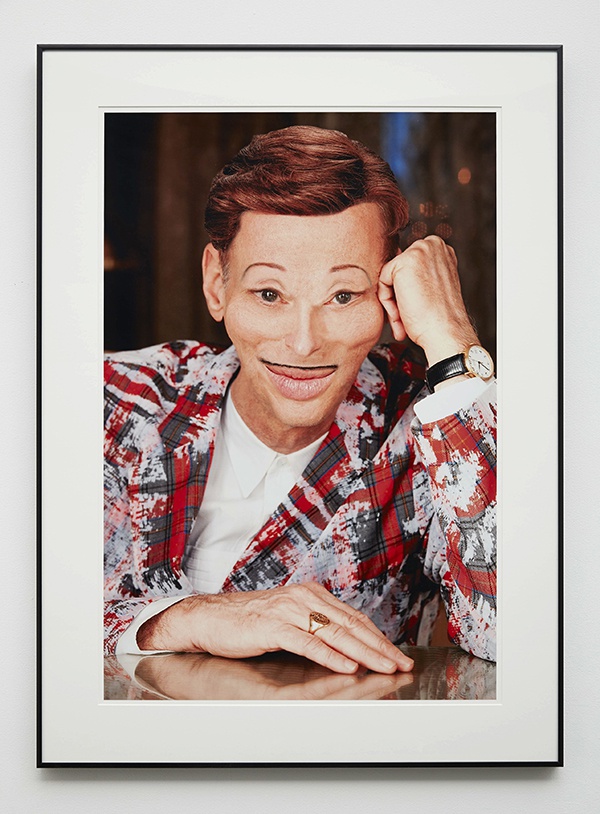 Beverly Hills John, 2012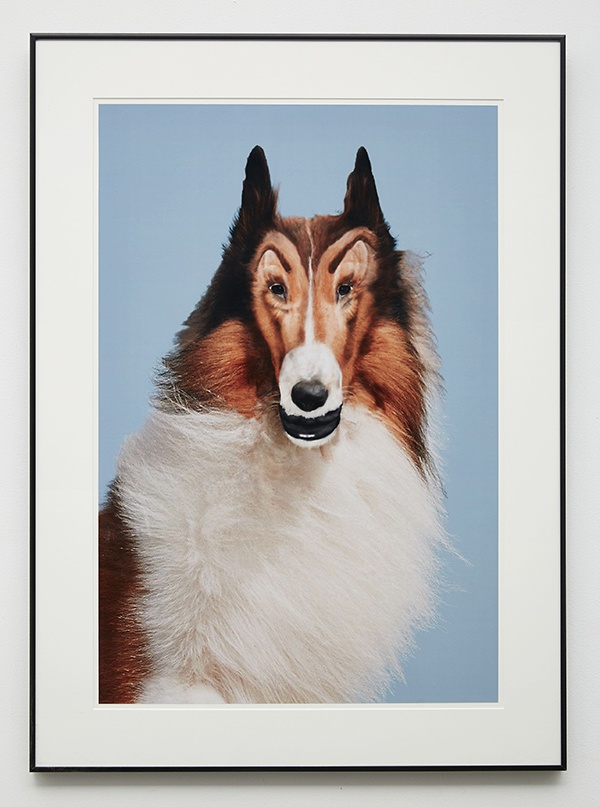 Reconstructed Lassie, 2012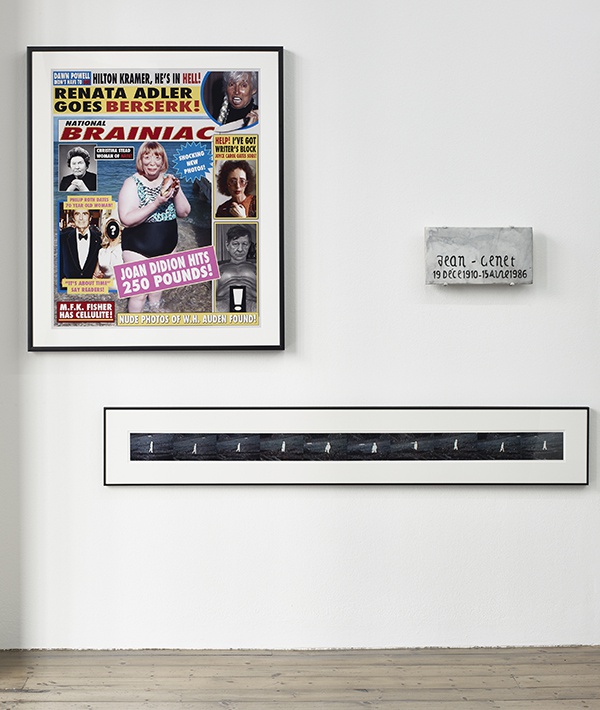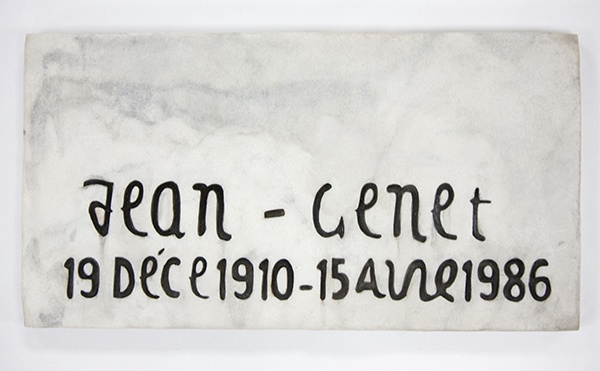 Stolen Jean Genet, 2014
.
John Waters "Beverly Hills John" installation views at Sprüth Magers, London, 2015
© John Waters. Courtesy: the artist and Sprüth Magers, Köln/Berlin/London/Los Angeles. Photo: © Stephen White.