CONVERSATIONS
The Owl of Minerva Spreads Its Wings Only with the Falling of the Dusk: Jon Rafman
Close
1
2
3
4
5
6
7
8
9
10
11
12
13
14
15
16
17
18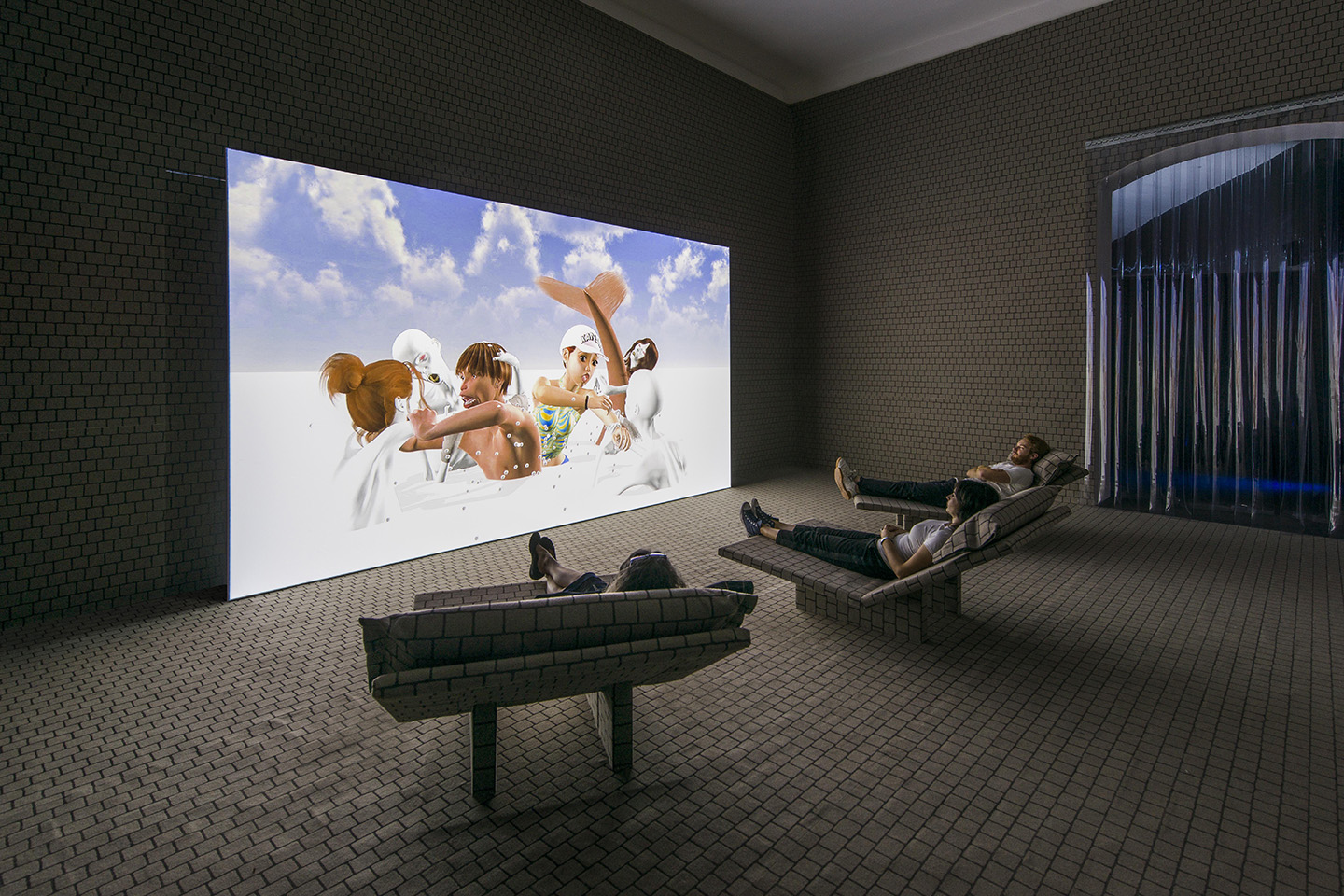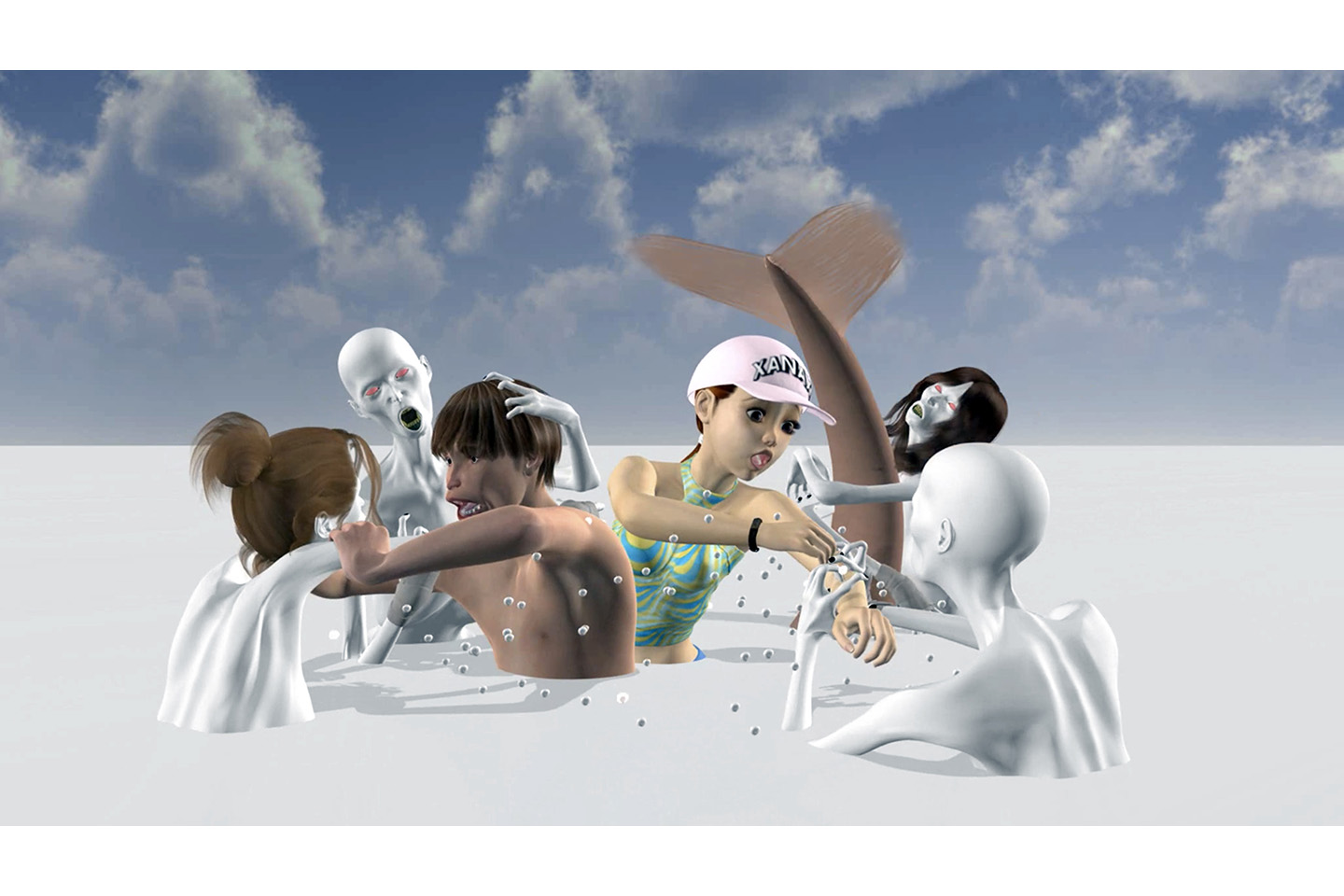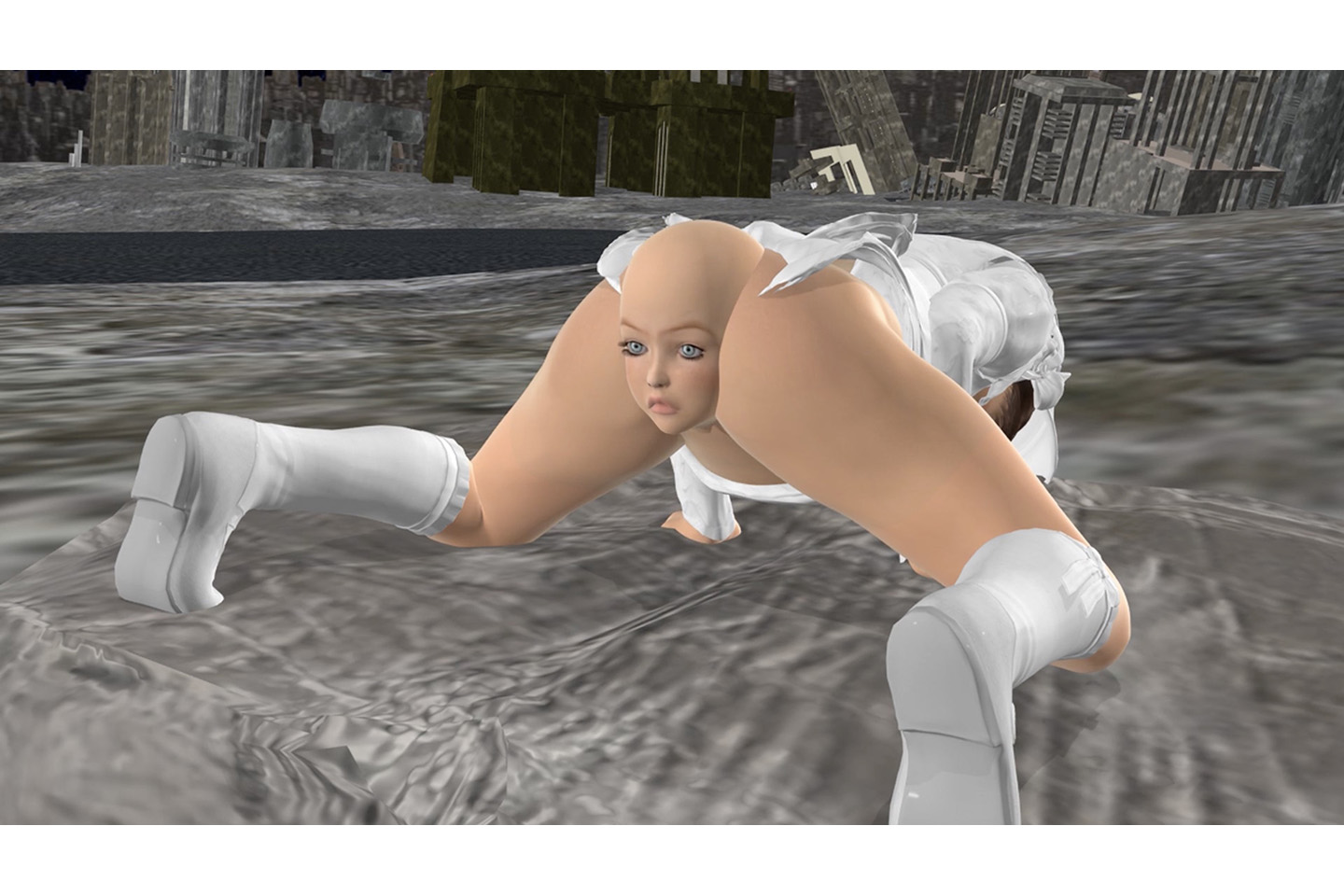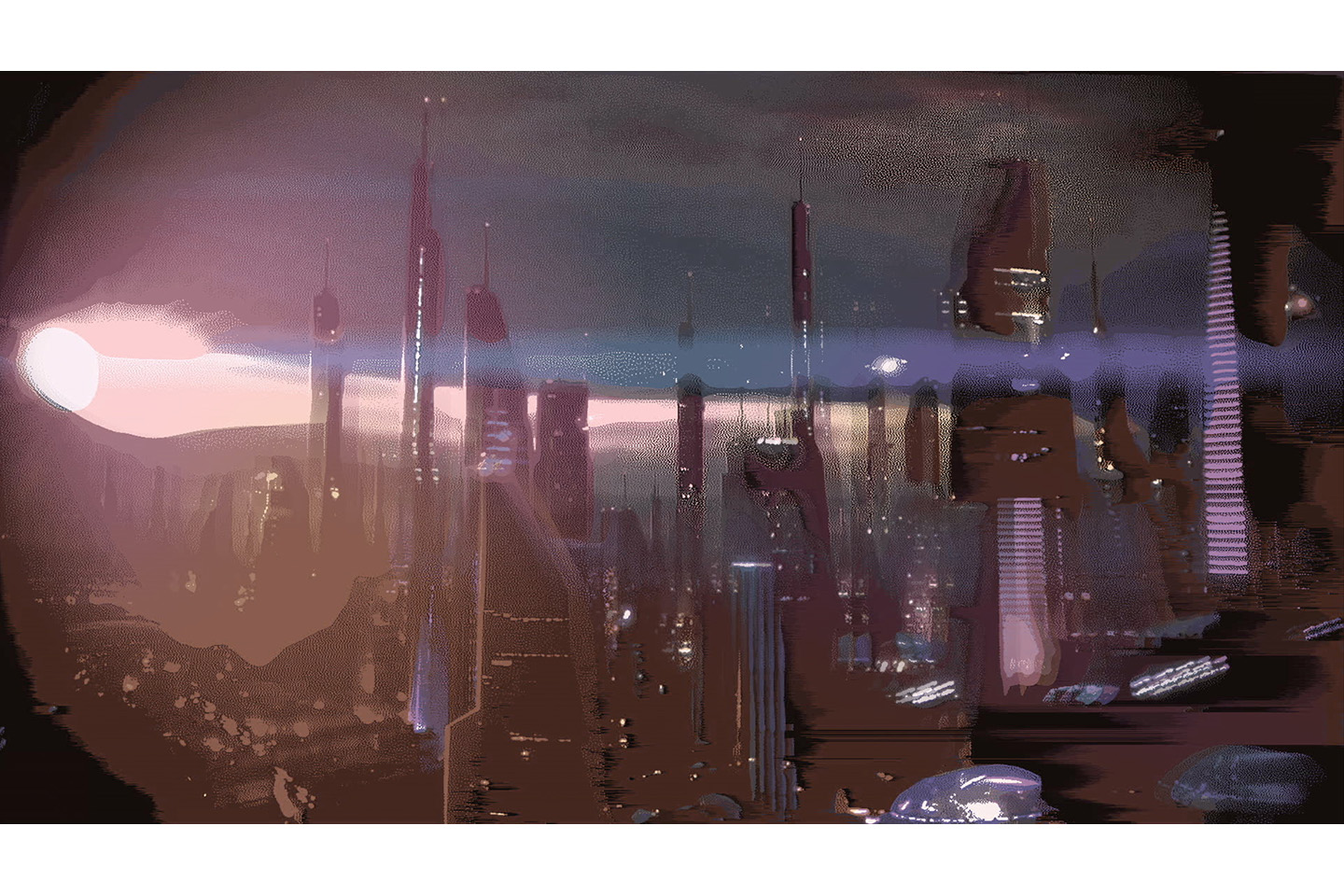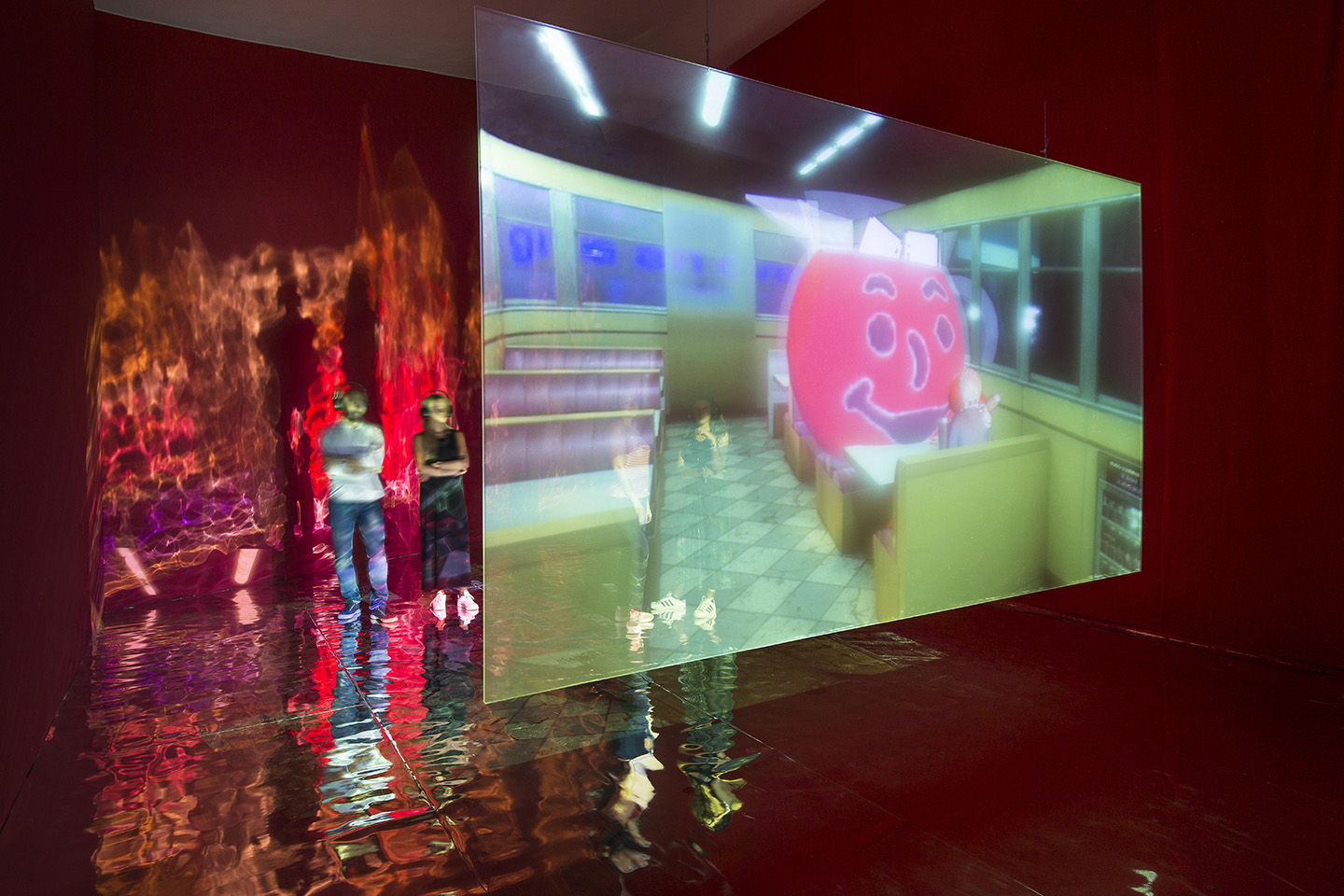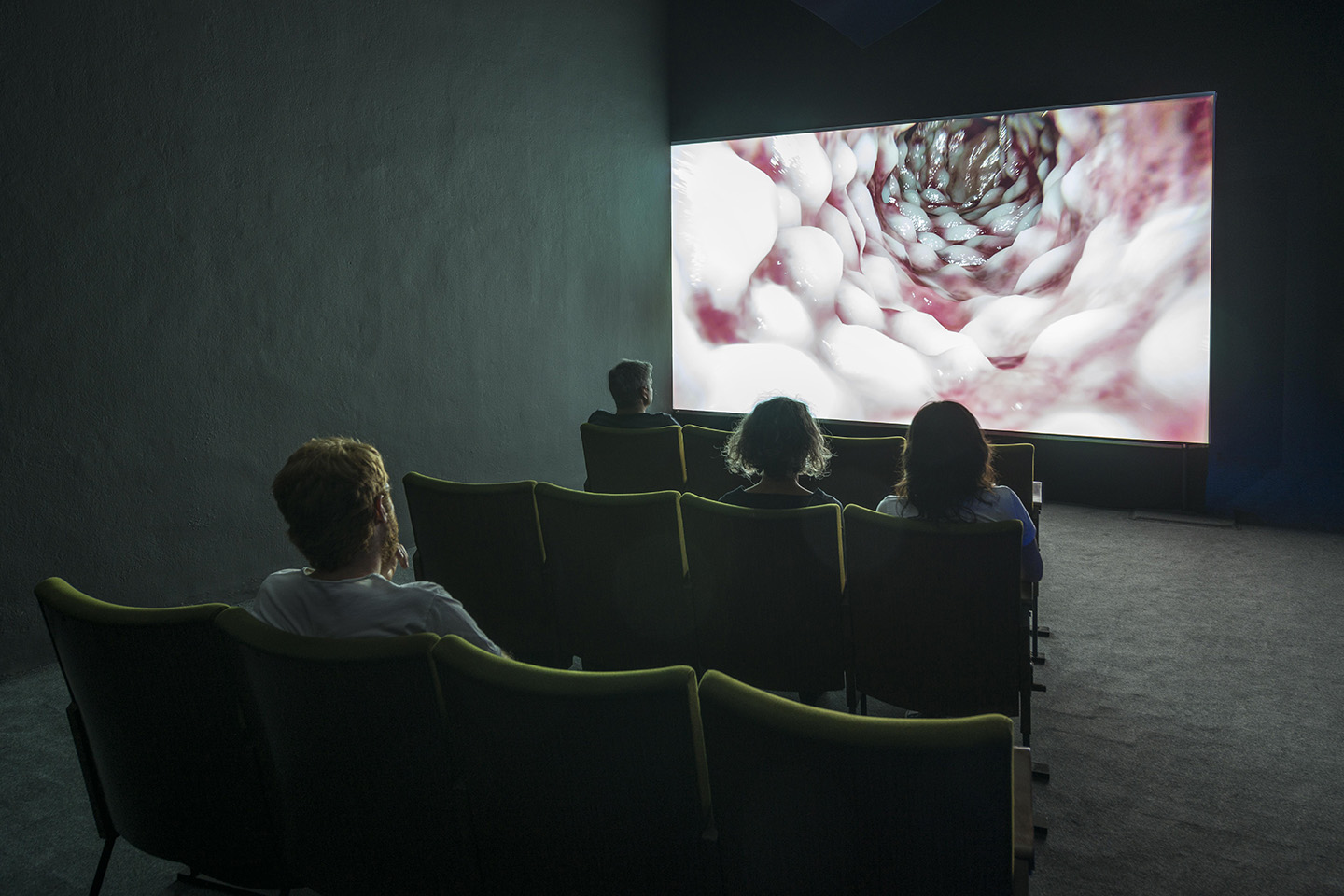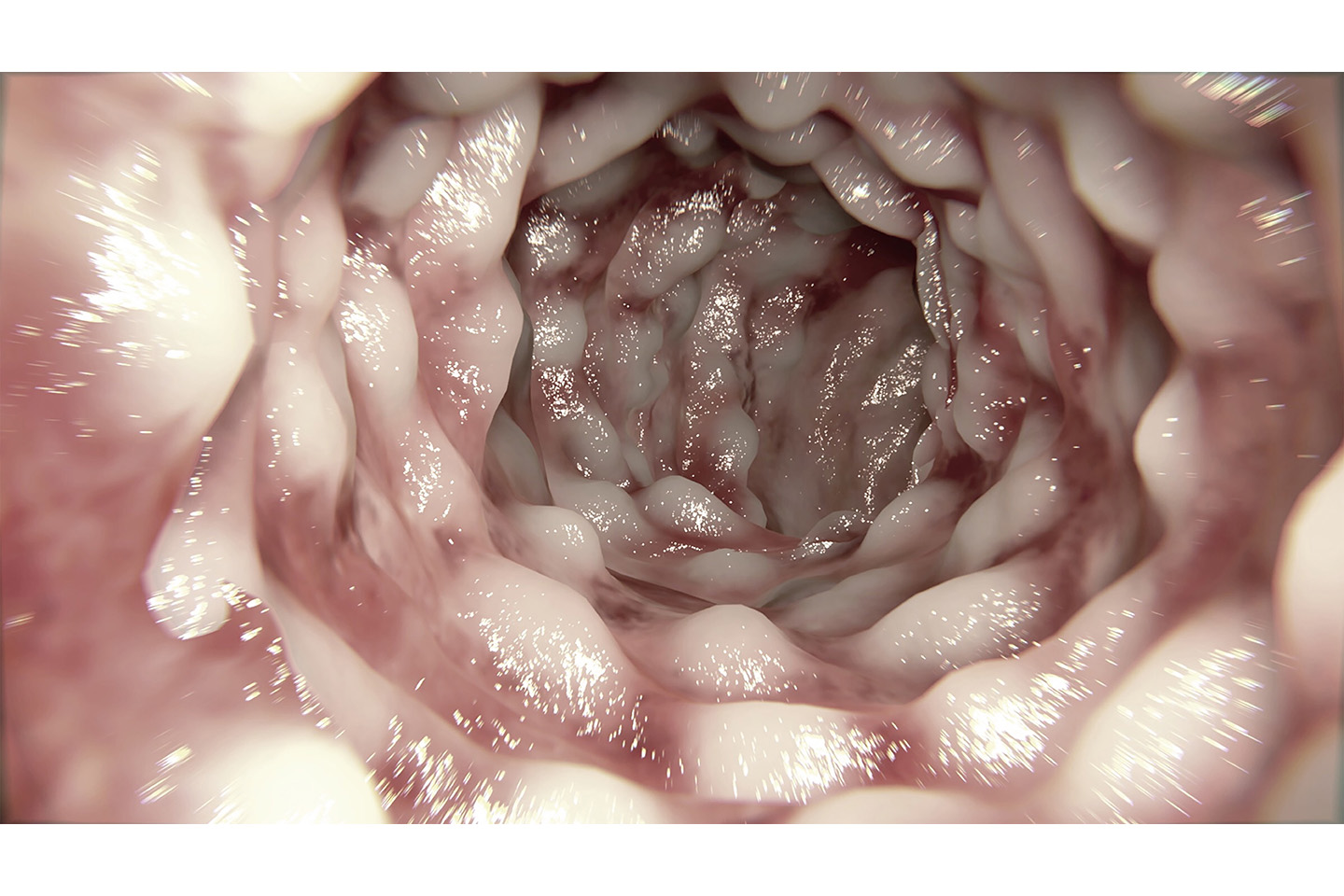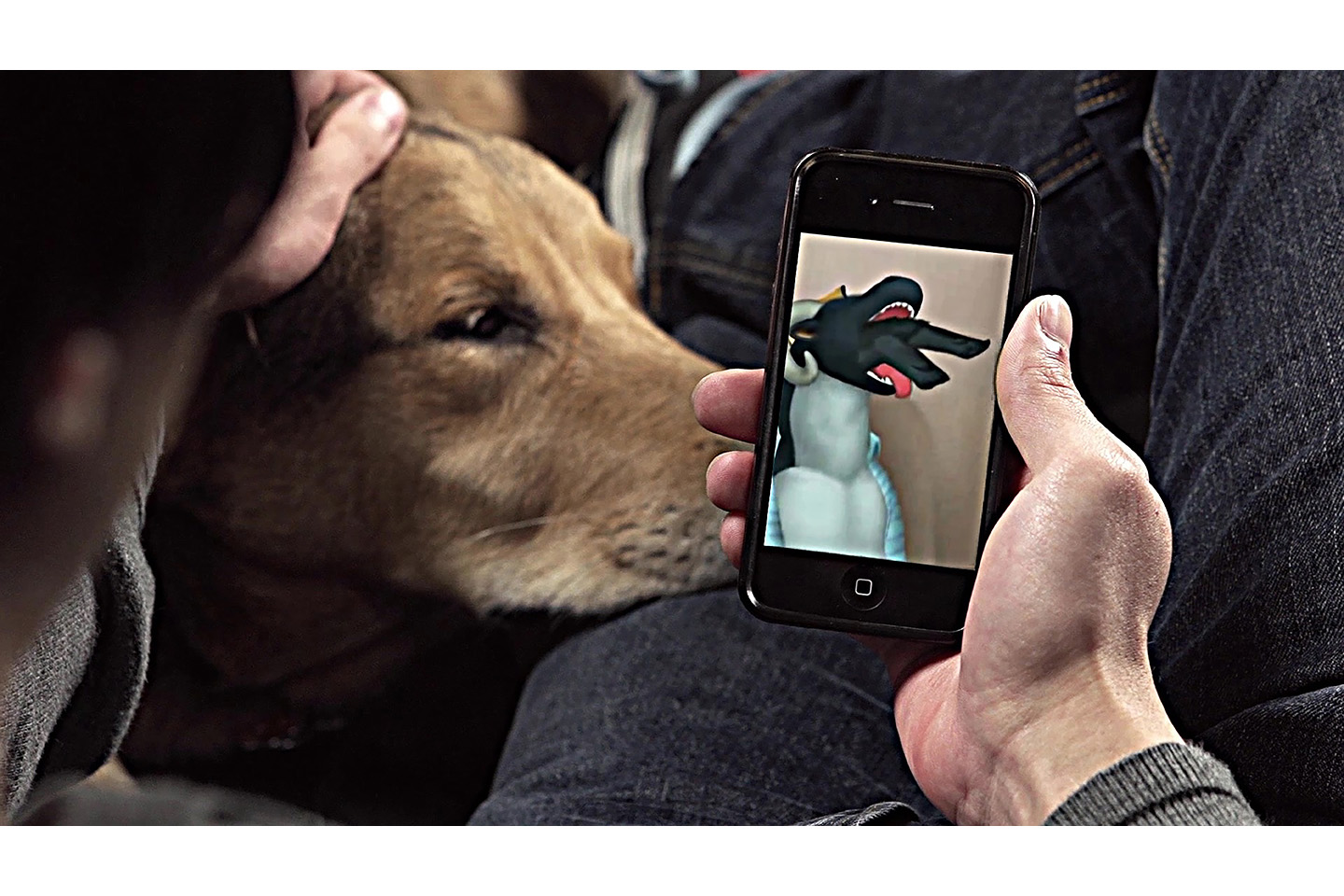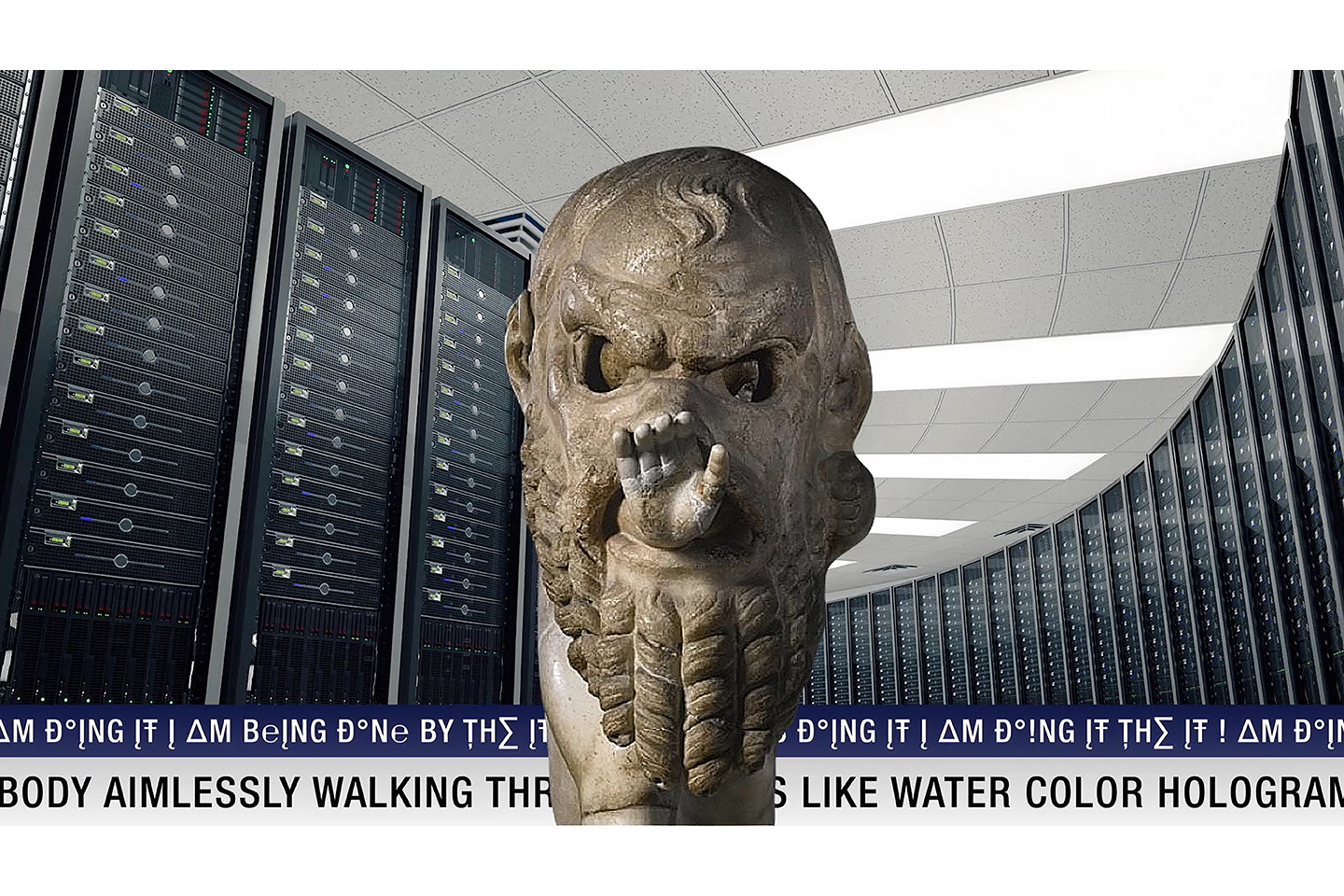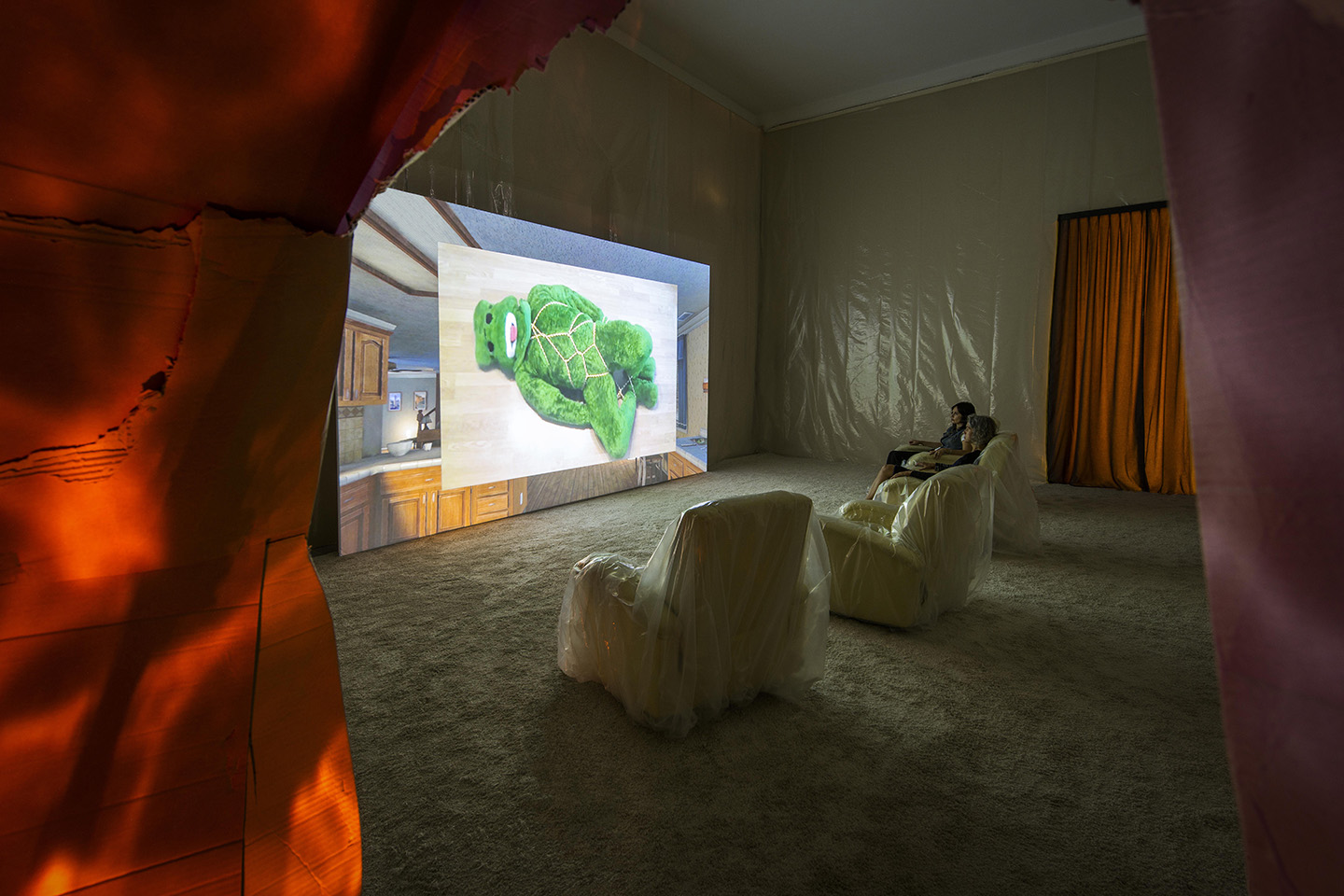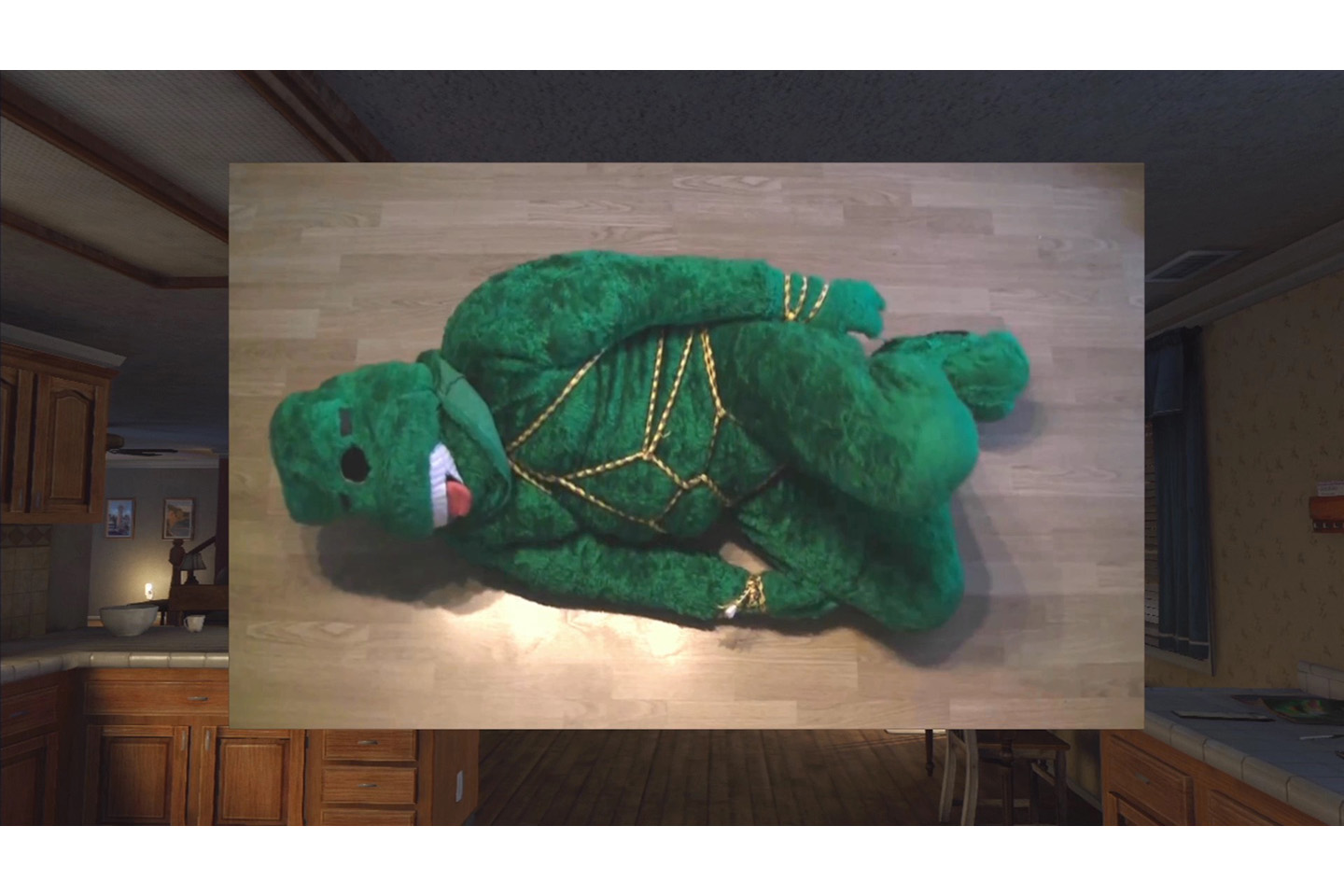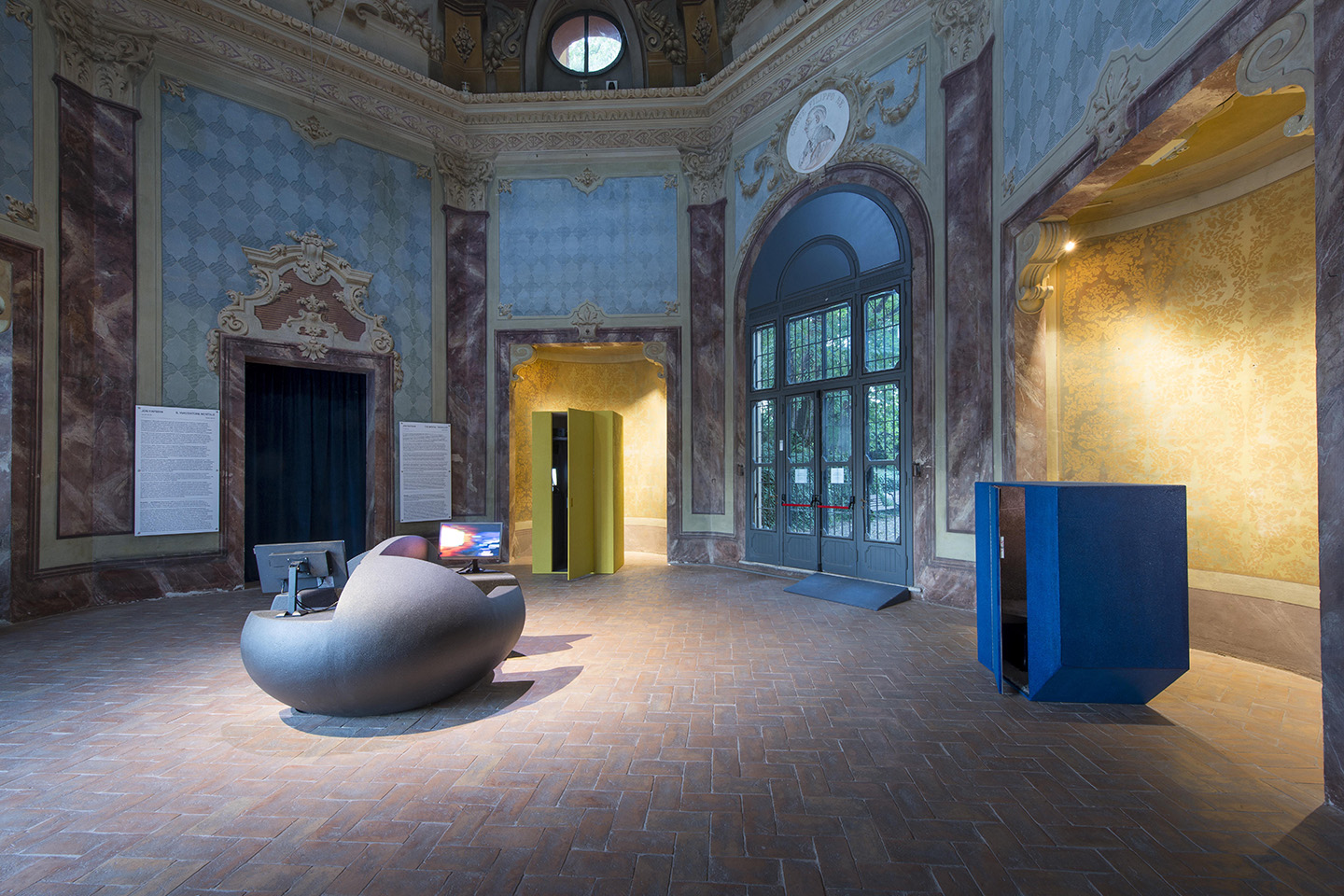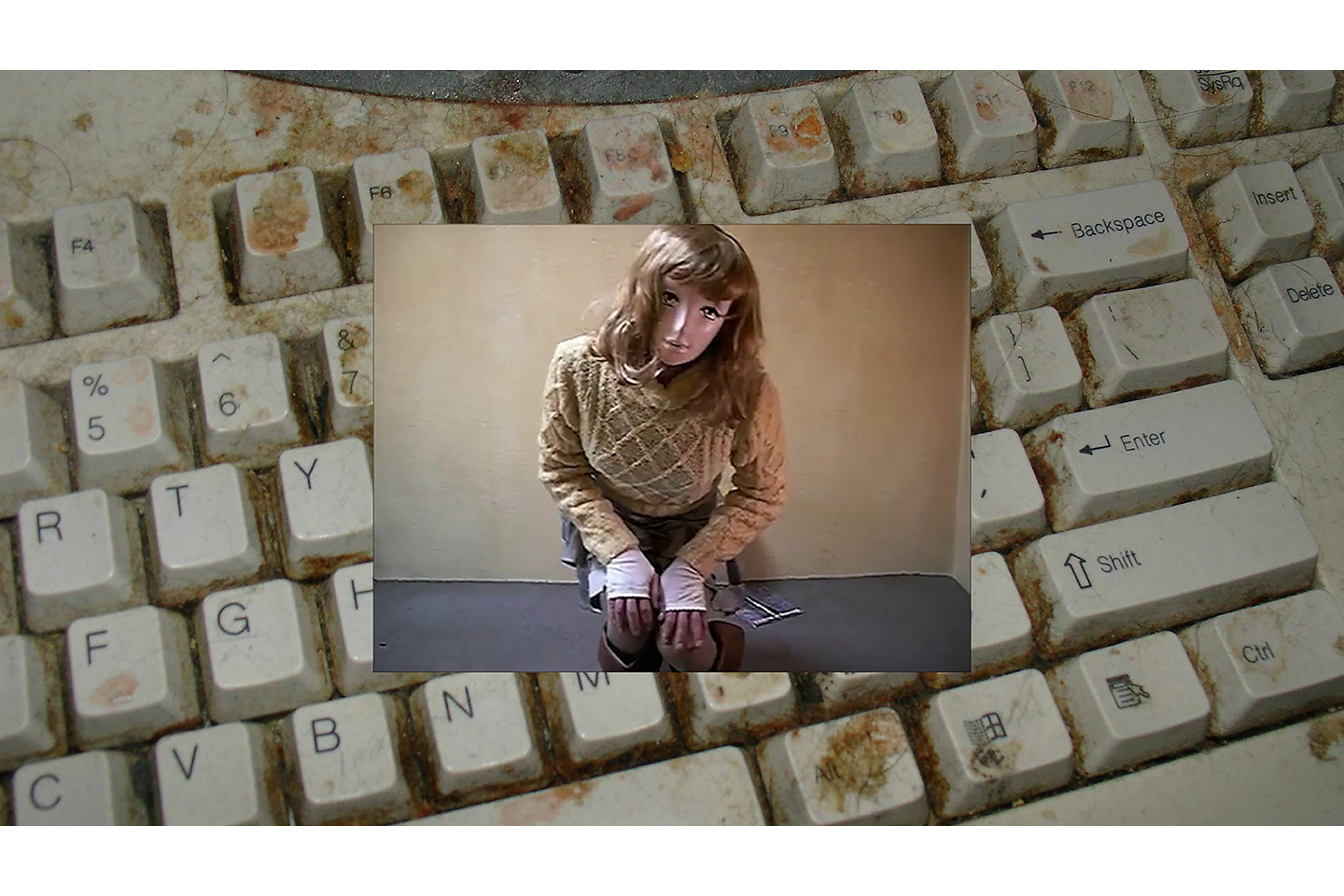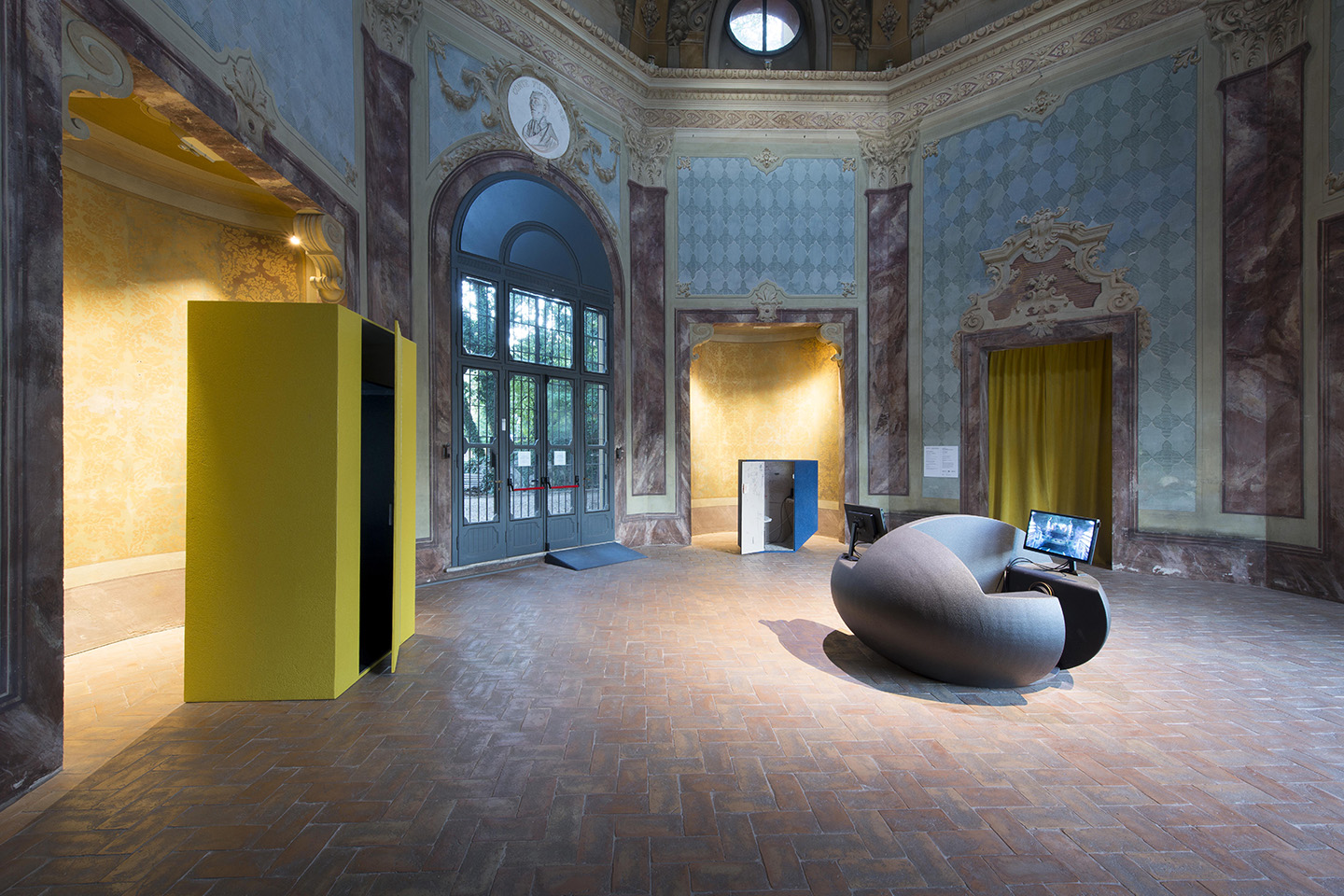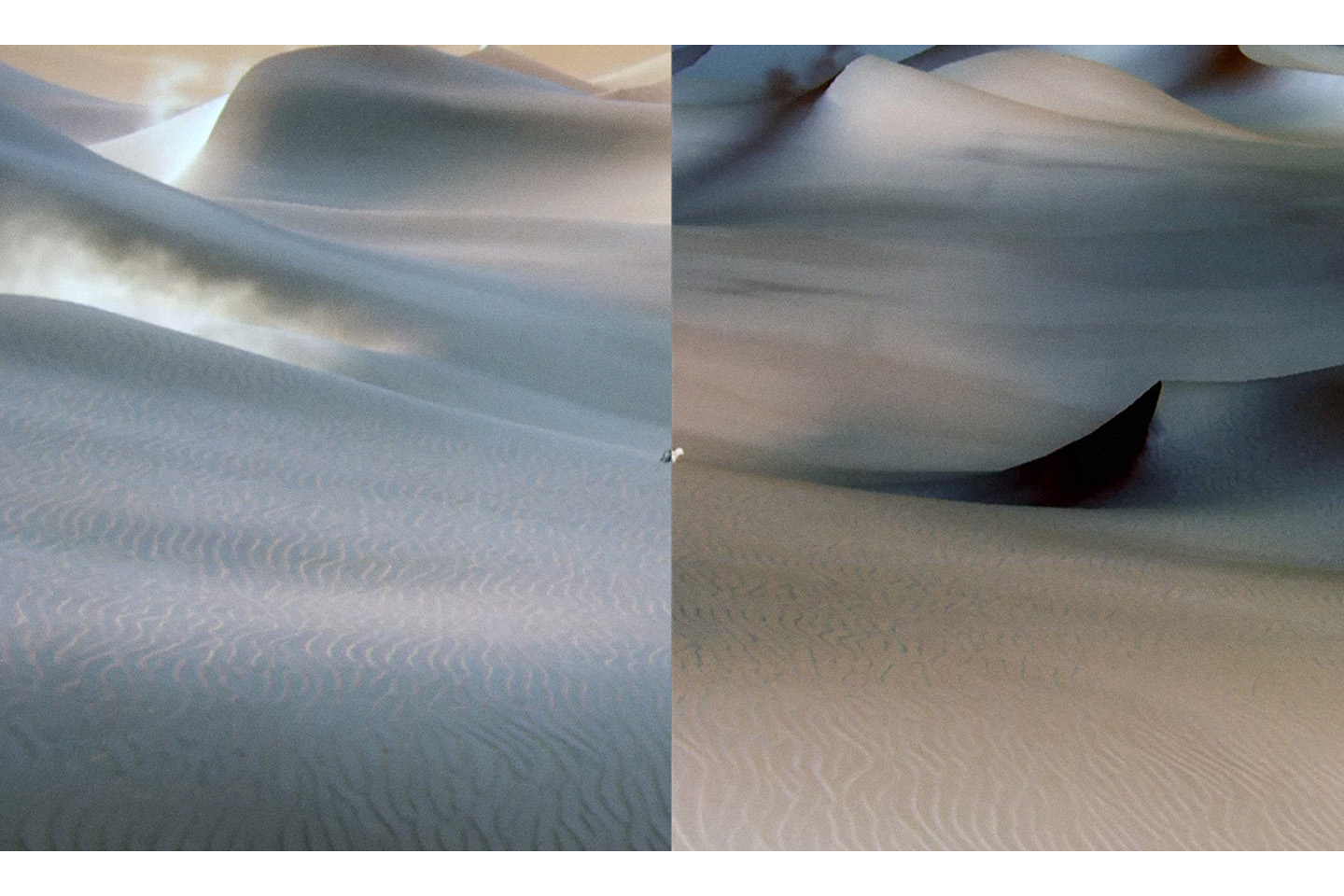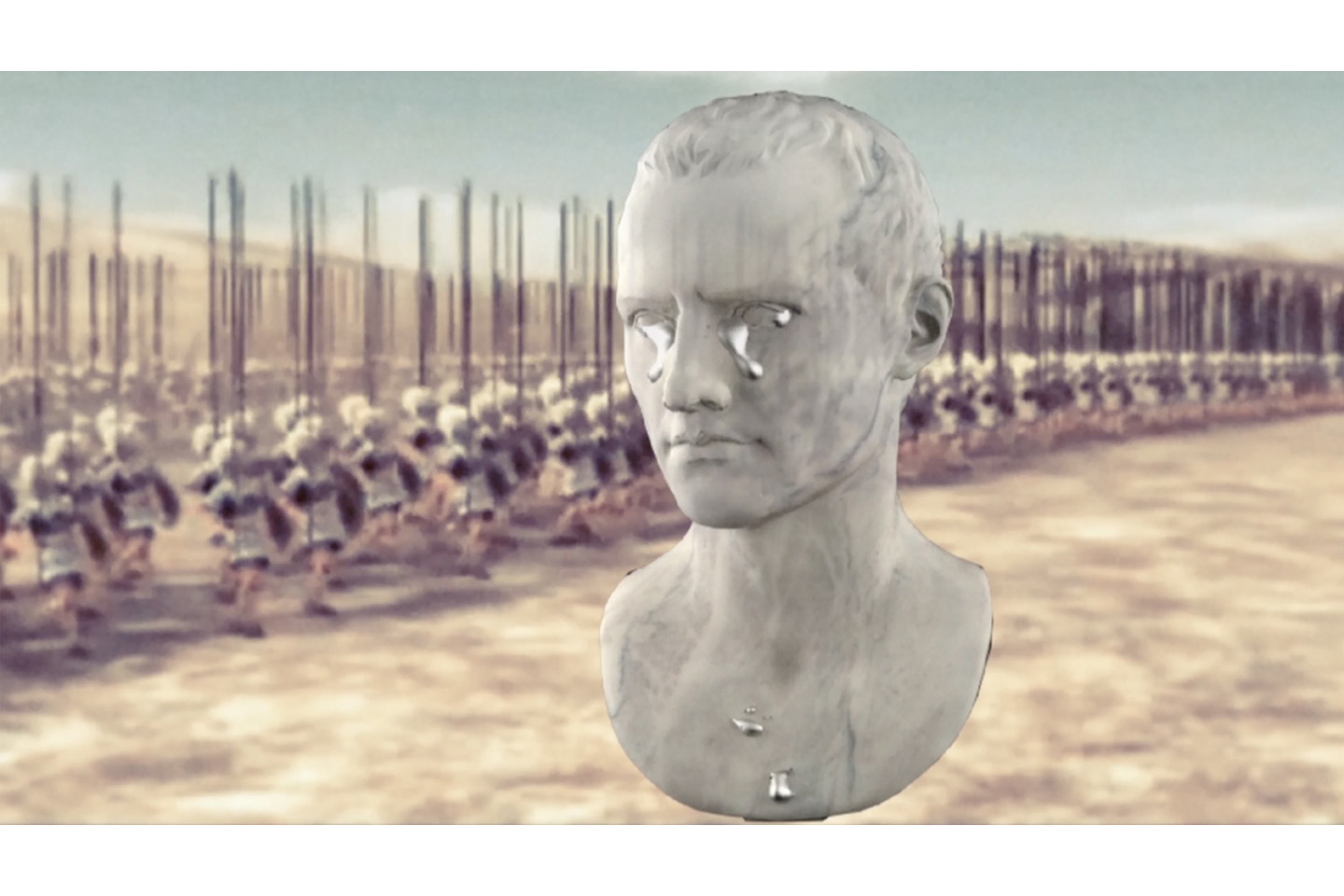 Jon Rafman interviewed by Chiara Moioli
The Mental Traveller, presented by Fondazione Fotografia Modena and Galleria Civica di Modena, is Jon Rafman's first solo show in Italy, and it traces the artist's career from 2011 through his most recent productions. Here, Rafman reflects on his role as a contemporary flaneur—seeking out, collecting, and archiving online information through an artistic lens that brings him close to the figure of the humanist. He explores the dark, dreams, memory, time, precariousness, and what's at stake when a digital work is translated into a physical state and/or place.
CHIARA MOIOLI: Your investigations into the darker, murkier corners of the web, often involving disturbing scenarios anonymously expressed through user-generated content among online subcultures, with their complex vocabularies and histories, brings you close to the figure of the flaneur, the wanderer, the reporter. This aspect has shaped your practice since your debut with projects like 9-Eyes (ongoing). What is it about this guise that compels you? Do you perceive your role as that of an archivist or anthropologist of the internet age? Can you talk about your exploring and archiving methodology?
JON RAFMAN: Big questions. I'd like to reflect on the present, how it differs from the past, and how things become crystallized in retrospect—the owl of Minerva flies at dusk, right? I began, especially back then, all my projects with this wanderlust, a desire to explore the virtual landscape and the rich, new vocabulary that forms within it. Even though I was wandering virtual space and virtual expanses, it was an extreme physical process to sit at the computer for months, years. At the time I had just finished studying poetry and literature at school. I idealized all the great poets and writers of the past. I liked the idea of taking these nineteenth-century figures and implanting them in the contemporary world, because I do think that the nineteenth century marked the beginning of modernity. It's appropriate that I'm reflecting on this while in Paris, because so many writings on modernity and the flaneur emerged from Paris, with Charles Baudelaire and then Walter Benjamin. Those were the ideas in my head at that time. I'm certain that others have wandered the streets of Paris contemplating the speed of modernity, the fragmentation that occurs, the malleability of identities. The excitement and the horror wrapped up in the emergence of the modern city—what inspired and excited Baudelaire and Benjamin—is how feel about the internet. That's why I sit, back hunched, clicking away, for months. I'm not a true archivist or anthropologist any more than anyone else gathering data or collecting information. I'm just doing it through an artistic lens. What I care about most is humanity and society. It's not about the technology, but society. You used the word "dark." The notion that I like to explore the "dark" corners of the web has become a cliché concerning my work. Some people think it's just, "Oh, I've seen this a million times, that's just the internet, that's the language of the internet, these dark, gross, or horrifying images," and that's actually not that far off. But it's not the deep, dark web. It's just the internet. Look at any meme account, that's what it is. It's not this hidden thing. Maybe it was morbid and not as much a part of our ubiquitous culture when I was getting started, but now, to me, even the dark corners of the web have become part of its vocabulary. What they reveal is an acute, straightforward—and honest, if you will—representation of the darkness in our souls and in humanity at large. I explore these "dark corners" because of my interest in the inner workings of humankind. All our repressed desires, the oppressive day-to-day power structures, emerge in the virtual world, with its lack of accountability and abstracted repercussions. The internet has become an increasingly toxic place since I began exploring it.
CM: Many of your works are available online for free, which permits a wider circulation, also allowing the work's dispersion into non-artistic communities and platforms. For instance, Still Life (Betamale) (2013) was discussed boldly in the 4chan community.1 Is this something you aim for? Do you consider this further step into the world as foundational to the work itself, or is it something that just happens?
JR: I wanted to be a filmmaker when I started making work. I never wanted to limit my audience to the art world. That's partly why I keep all my work online. My favorite artists now, more and more—depending on what kind of artists they are—blur boundaries between various cultural and creative fields. It's exciting when you make a cultural product that moves between different spaces and communities, but it's scary, too, because it could mean something completely different in a different community.
CM: Memory and time are recurring themes in your work, though the past is expressed and recounted through contemporary instruments, media, and "locations" that too might be destroyed, or become unavailable, in the near future (Yahoo! GeoCities being a great example of this extinction).2 What drives you to analyze this precariousness, this possibility of loss?
JR: If there's one feeling that drives me most as an artist, or that I can always pull from as inspiration, it is the sense of loss, especially loss that relates to the past. That's why I use nostalgia as a tool in the work. The meaning of the past—this also goes back to Benjamin—is constantly changing, especially in a hyper-accelerated culture. Oftentimes how the past is remembered—and this is another truism—is more a reflection of the present. I'm interested in what the past tells us about the present, specifically what we've lost. If you've lost the core concepts of what it means to be human, and you can no longer even remember them, that's dangerous. Conversely, that's the reality of history and time. You can try to imagine what it meant to exist in a premodern past, but we cannot truly understand these consciousnesses. That, to me, is also a source of fascination and inspiration—the past as the last mystery in a world that has been completely conquered, every corner explored.
CM: Is it for this reason that your recent production, Dream Journal (2015-2016), deals so much with the subject of dreams?
JR: I've always been interested in dreams and psychoanalysis of the unconscious. I love the history of Surrealism. While I was working on these heavy, essayistic projects, trying to craft very clear prose, Dream Journal was an attempt at improvisation. It was crafted using methods developed by the Surrealists and by psychoanalysis, and required keeping a detailed record of my dreams. It helped my writing practice immensely because its system forced me to write every day, every week. From that I created the animations. I wanted to craft narratives and make films that reflected my unconscious, which was completely overloaded with information, bombarded by disconnected data.
CM: The prominence of video games and online role-playing games in your practice makes me wonder if you have a gaming past of your own? Or are you more a lurker?
JR: I'm just a casual gamer. I have a gaming past, but not on the level of the people I portray in my films. For example, for Codes of Honor (2011) I spent a year at this arcade in Chinatown interviewing everybody in the community. I felt like a lurker, but I do, deep down, love video games. I love their potential for real-time rendering, creating worlds that themselves can be film studios or spaces to create identities. They reveal, like Las Vegas, something profound about a post-postmodern present, and these days it's less the pure joy of playing the game, which is what I was trying to capture in Codes of Honor, and more exploring these virtual spaces and these grand capitalist projects where sometimes hundreds of millions of dollars are poured into creating a project that, to my mind, has better cinematic lighting than movies. Basically the filmic language has atrophied because it's no longer the age of cinema. Great lighting techniques originally developed for film can now be found in video games with sometimes terrible, boring stories. That's why I like the idea of being able to go into them to create my own narratives using these incredible cultural products, like studios for my films.
CM: Another question about your video work: Can you expand on the role of the voice-over?
JR: When I write—and I'm trying to change my style right now—I usually find first-person narrative the most comfortable. I like to use the technique of the unreliable narrator to inhabit a part of myself that has some deep character flaw. Then other times it's more a continuation of Chris Marker and Walter Benjamin. There's more "man out of his time" (yet also extremely within his time) type of voice-over because, in its deep seriousness, it balances out the lightness of the low-cultural forms that I'm exploring, like video games. I say "low cultural," but it's now clear that these hierarchies have collapsed, although there's still remnants of old presuppositions of outdated hierarchies. It's all kitsch now.
CM: And since it's all kitsch now, I'll finish with a question about the most classic of post-internet dilemmas, if we can still talk about post-internet! Given the definitive break between the IRL and online spheres, what happens—what's at stake—when your digital work is translated into a physical state and a place, for instance your installations or sculptural production?
JR: I think the gallery is one of the last sacred spaces left in culture. Whether you like the work or not, when you're in a museum or a gallery, there's a meditative quality that no longer exists in most other spaces, except for maybe religious or new-age meditation spaces. I also think that the internet is a consumer platform, while the gallery allows for a potentially deeper contemplation. Some work requires a venue beyond an online platform. In the same way that experiencing a film in a theater is different from watching it on a TV monitor or on your phone, the same goes for a work of art. A huge part of the experience, for me, is the physicality of being immersed in the work. Perhaps because I come from cinema, I try to create theater environments in the gallery. There's not the same excitement with the specific tools that a web page offers. But a lot of artists I speak to are also tired of the white cube, while other people swear by it. That's what they love—the white cube, and making shows within that framework. I think I just like it all. There's a part of me that loves making work in every single context possible. My ultimate answer to your question is that movement between the virtual and the real is increasingly seamless. And even when trying to push them apart, creating a separation is not an entirely accurate depiction of the situation. Some artists make work more like installation shots, while other artists regard the actual physical object as the most important thing, Others think of the whole performance, or the process itself, as most important. It's hard. Ultimately, for me, it's on a case-by-case basis. When I create my video work within the context of an installation, it develops a new life. It's able to physically create a theatrical experience within the gallery that mirrors some of the themes that I'm dealing with in the work. Ideally, this simultaneously suffocates and comforts the viewer.
[1] www.4chan.org "is an English-language imageboard website. Users generally post anonymously, with the most recent posts appearing above the rest. 4chan is split into various boards with their own specific content and guidelines." See https://en.wikipedia.org/wiki/4chan.
[2] Yahoo! GeoCities was a web hosting service founded in 1994 and acquired by Yahoo! in 1999. In April 2009 the company announced that it would soon shut down the United States GeoCities service. See https://en.wikipedia.org/wiki/Yahoo!_GeoCities.
at FONDAZIONE MODENA ARTI VISIVE, Palazzina di Giardini, Modena
until 24 February 2019