News
Jonathan Binet at Carl Kostyál, London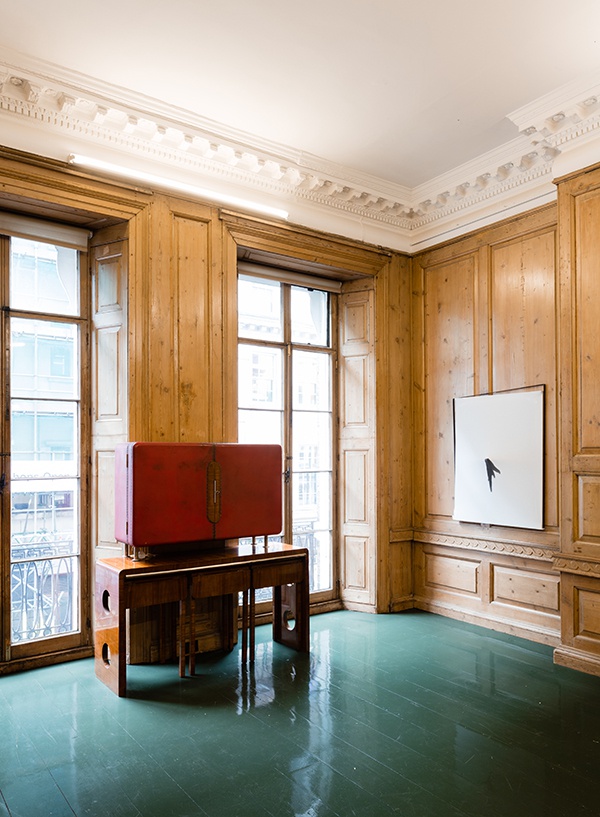 Carl Kostyál is pleased to present a new exhibition by Jonathan Binet. The artist takes the traditional elements of painting– stretcher bars, canvas, paint- in order to deconstruct them in an investigation of the language of painting. Often using an aerosol-can instead of a brush, Binet employs a range of surfaces including canvas and existing architectural elements. In the tradition of the 'shaped canvas' his canvases take many forms, the stretcher determines the shape of the screen. They can be covered with one or more monochrome fabrics and painted very sparingly, or left empty of fabric entirely. There may be lines, circles or simple characters that he has sprayed or drawn. Binet treats the wall and the circumstances of the exhibition space both as important components of his painting.
until 8 November 2015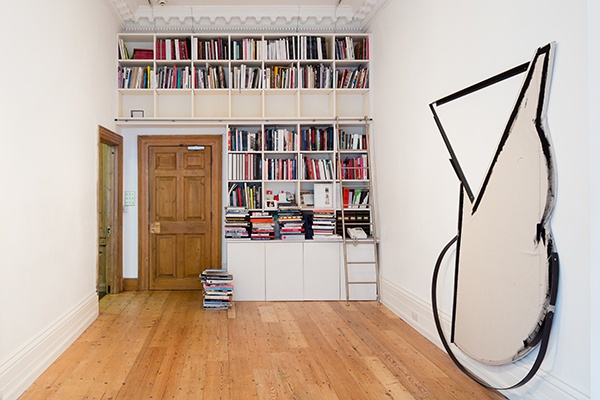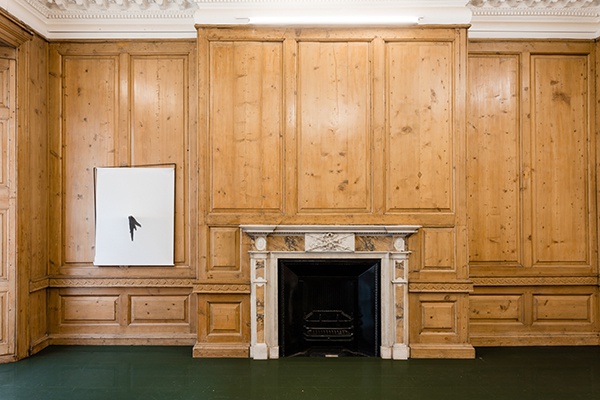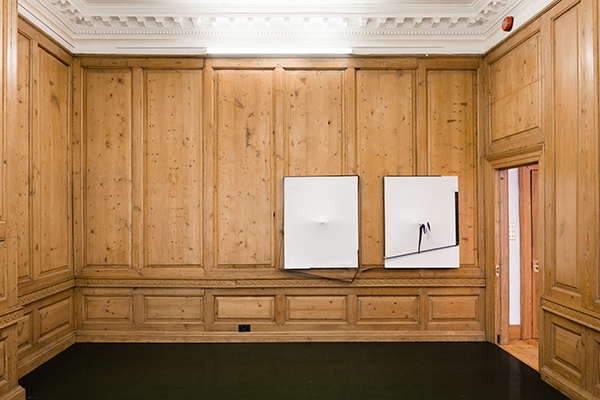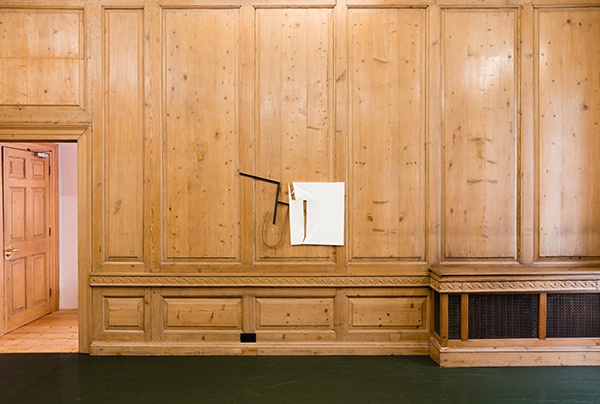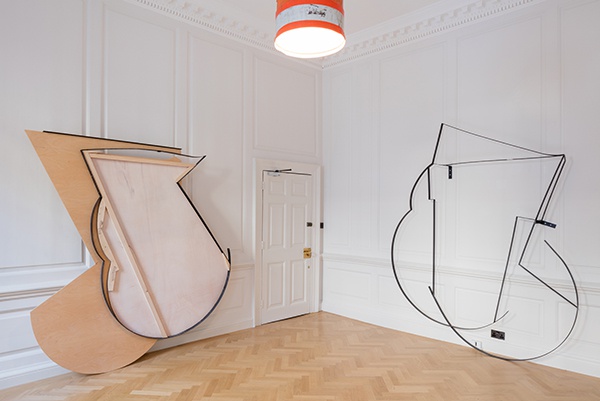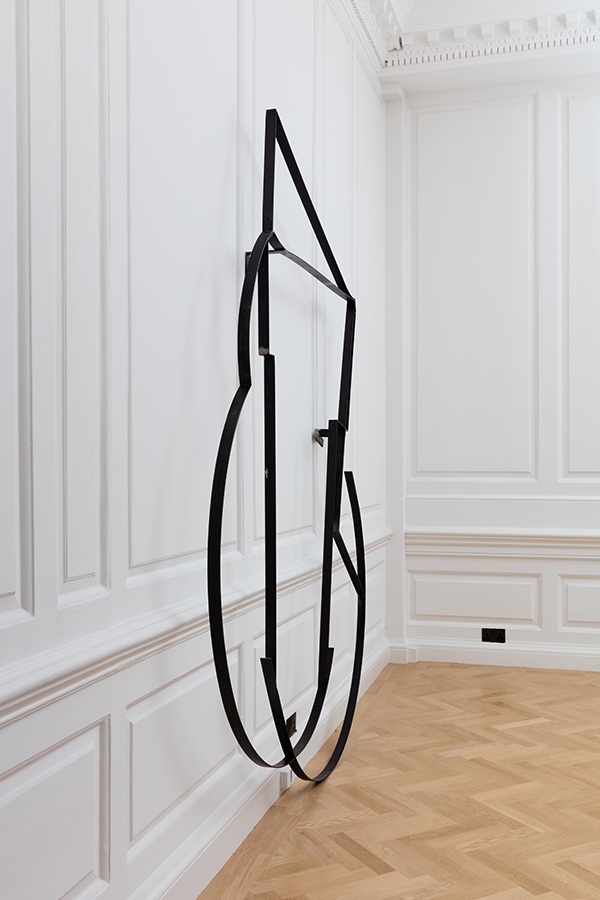 Jonathan Binet, installation views at Carl Kostyál, London, 2015
Courtesy: Carl Kostyál, London.