EXHIBITIONS
Jonathan Lux "Conspirators of Pleasure" at RIBOT arte contemporanea, Milan
Close
1
2
3
4
5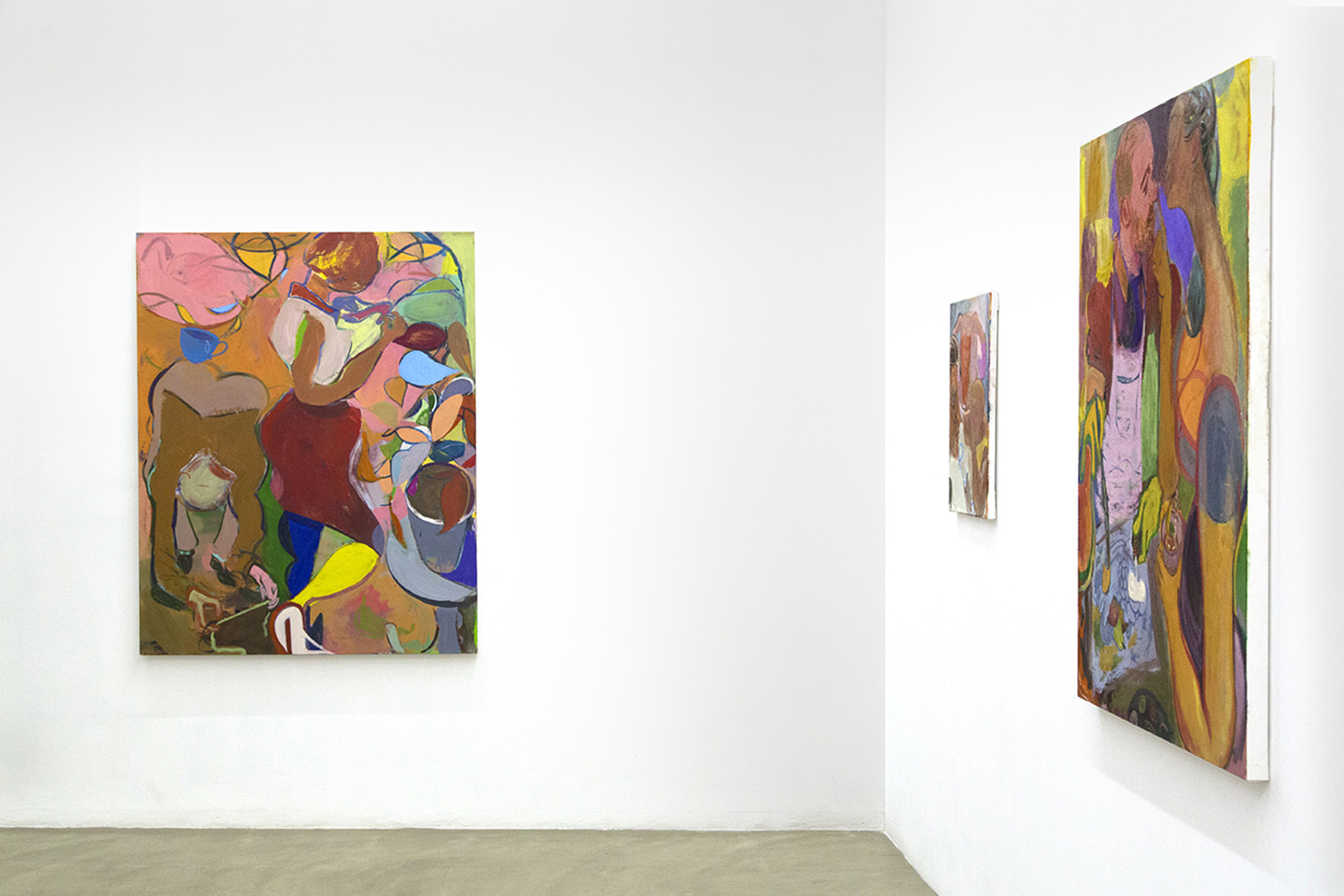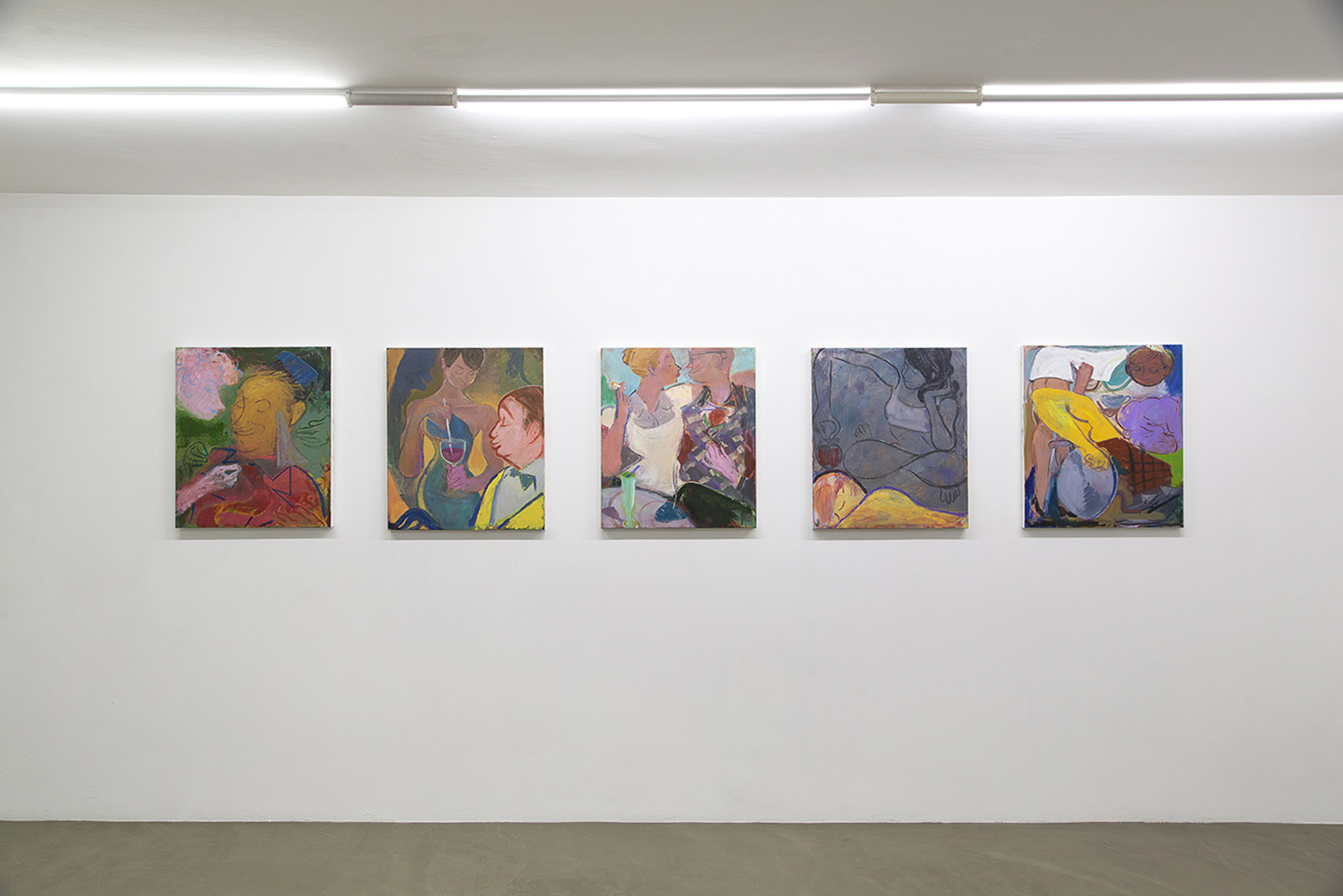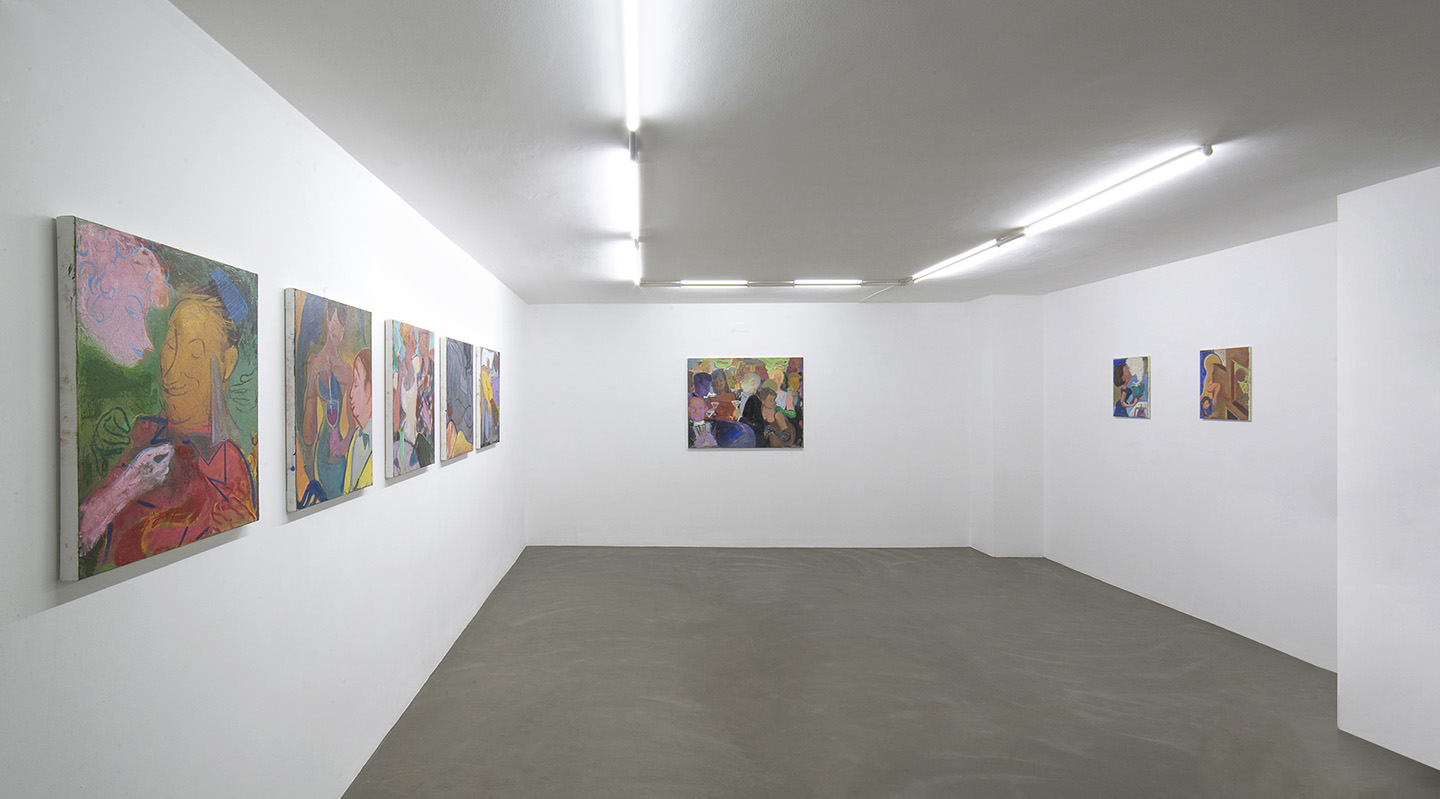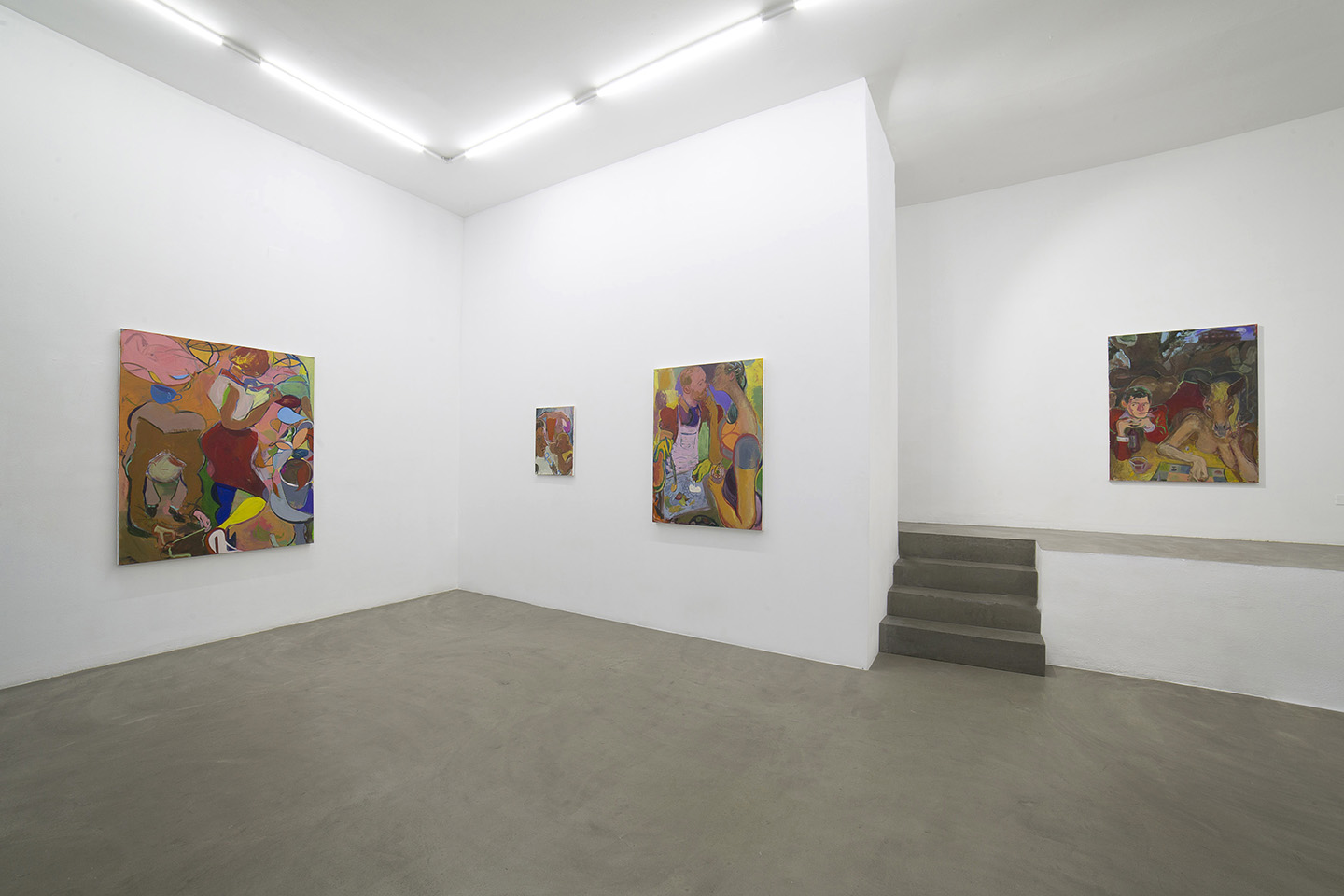 RIBOT is pleased to present the first solo show in Italy by the artist Jonathan Lux (West Virginia, USA, 1976; lives and works in London). This exhibition will present a selection of recent works that recount human events and intrigues that are funny, curious, and with surreal aspects.
The works in Conspirators of Pleasure, collectively evoke an atmosphere of equal parts farce and fantasy, offering perpetual adventures in a fluid universe; The title itself alludes to the film of the same name by the Czech director Jan Švankmajer (1996), where the development of the plot, an apparently nonsensical one, has a single leitmotif: the search for pleasure that the various protagonists undertake through, so to say, extravagant fetishisms and objects.
In fact Lux's paintings are a curious provocation transporting the viewer into a world of mocking and grotesque figures in a variety of scenarios, involved more or less in hidden attempts at seduction, whimsical schemes, and pleasurable deceptions.

Furthermore, the works prepared for this show explore Lux's interest in the visual culture and the literature of the 1920s, in particular that of the American writer and Jazz Age humorist Thorne Smith (1892-1934) whose novels perfectly reflect the settings and atmosphere that the artist loves to recreate in his canvases. The ability to represent the frivolity of society life, a pungent sense of humour, the capacity to pass from one register to another, and the caricatural forms rendered through a vivid palette are all aspects that allow certain works to borrow from the so-called "roaring twenties", while remaining both Modern and timeless.

For Conspirators of pleasure, Jonathan Lux has undertaken a special project in which mirrors the essence of his eclectic spirit: a series of paper Monotypes that interweave manual techniques and printing processes, where the initial source of inspiration cohabits with and is completed by the artist's free and lively painterly action.
.
at RIBOT arte contemporanea, Milan
until 4 November 2017