REVIEWS
Jos de Gruyter and Harald Thys "ELEGANTIA" at La Triennale di Milano, Milan
Close
1
2
3
4
5
6
7
8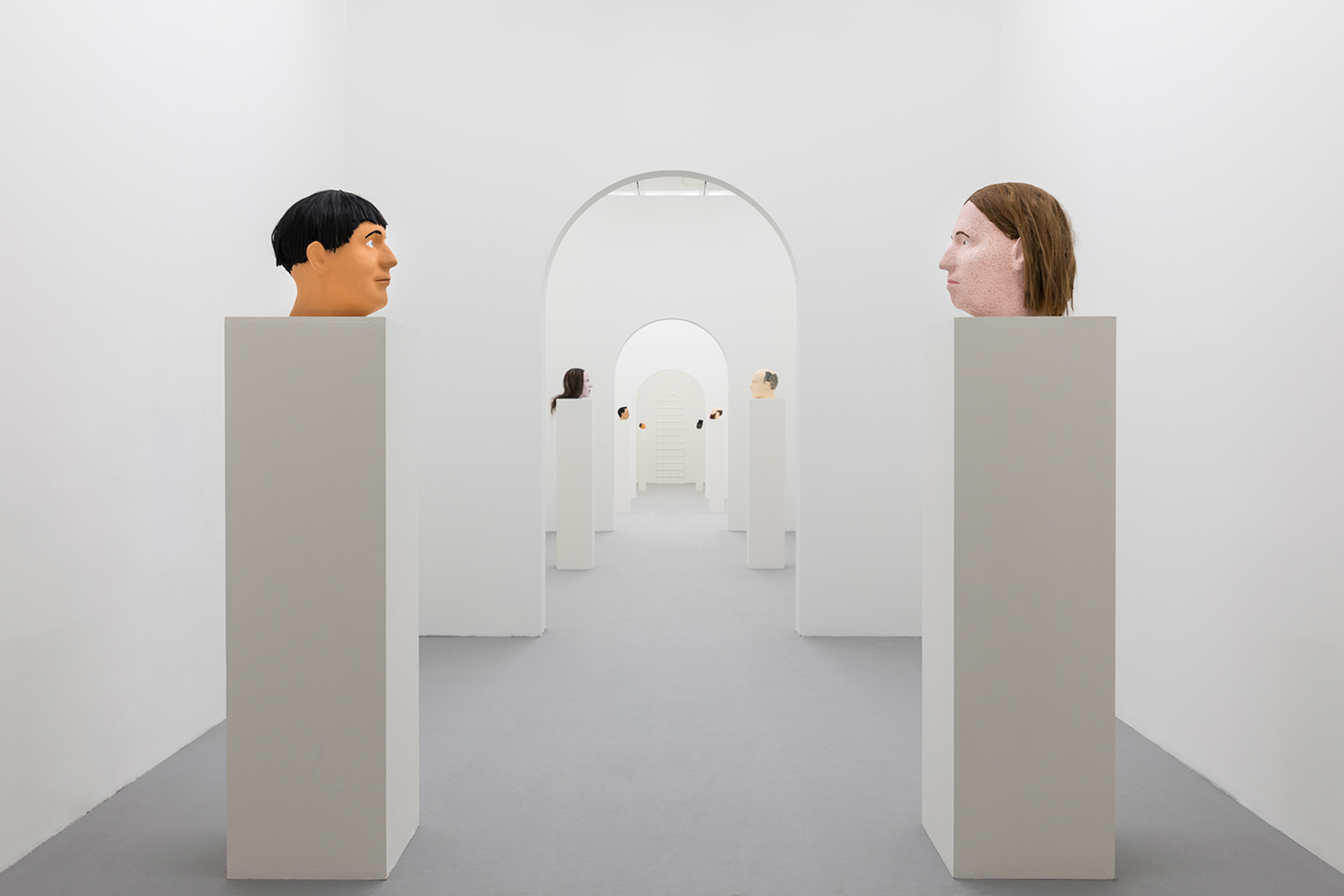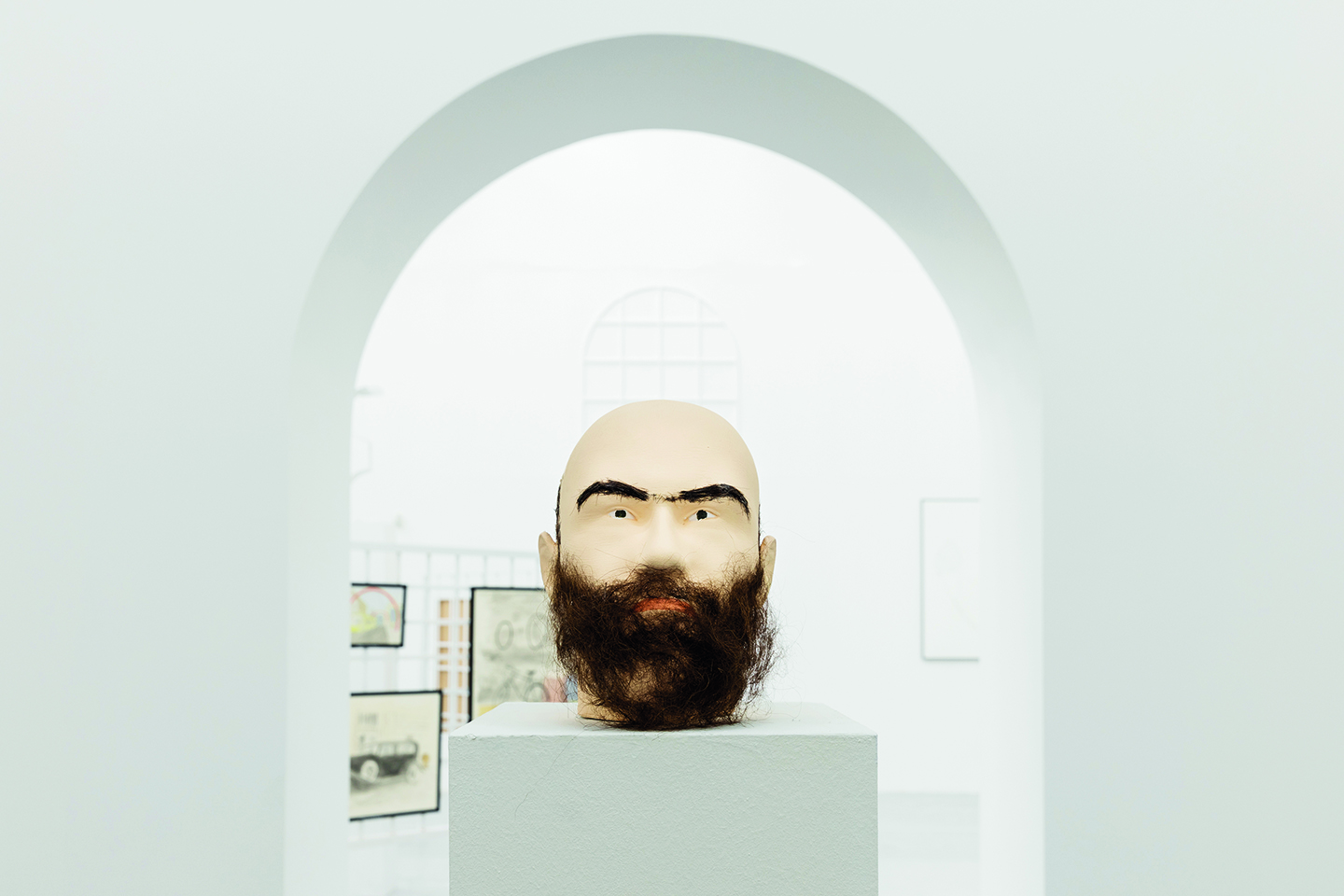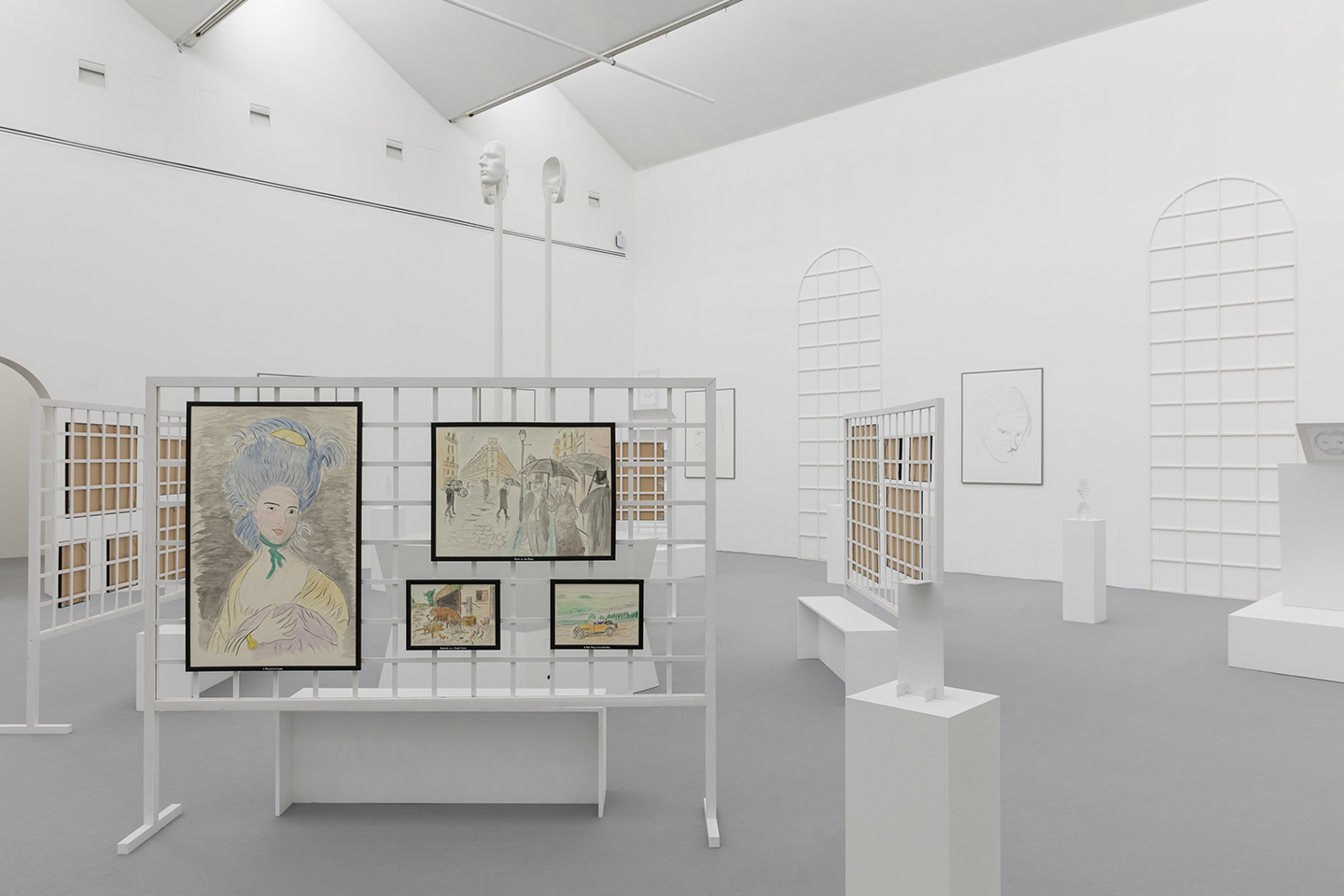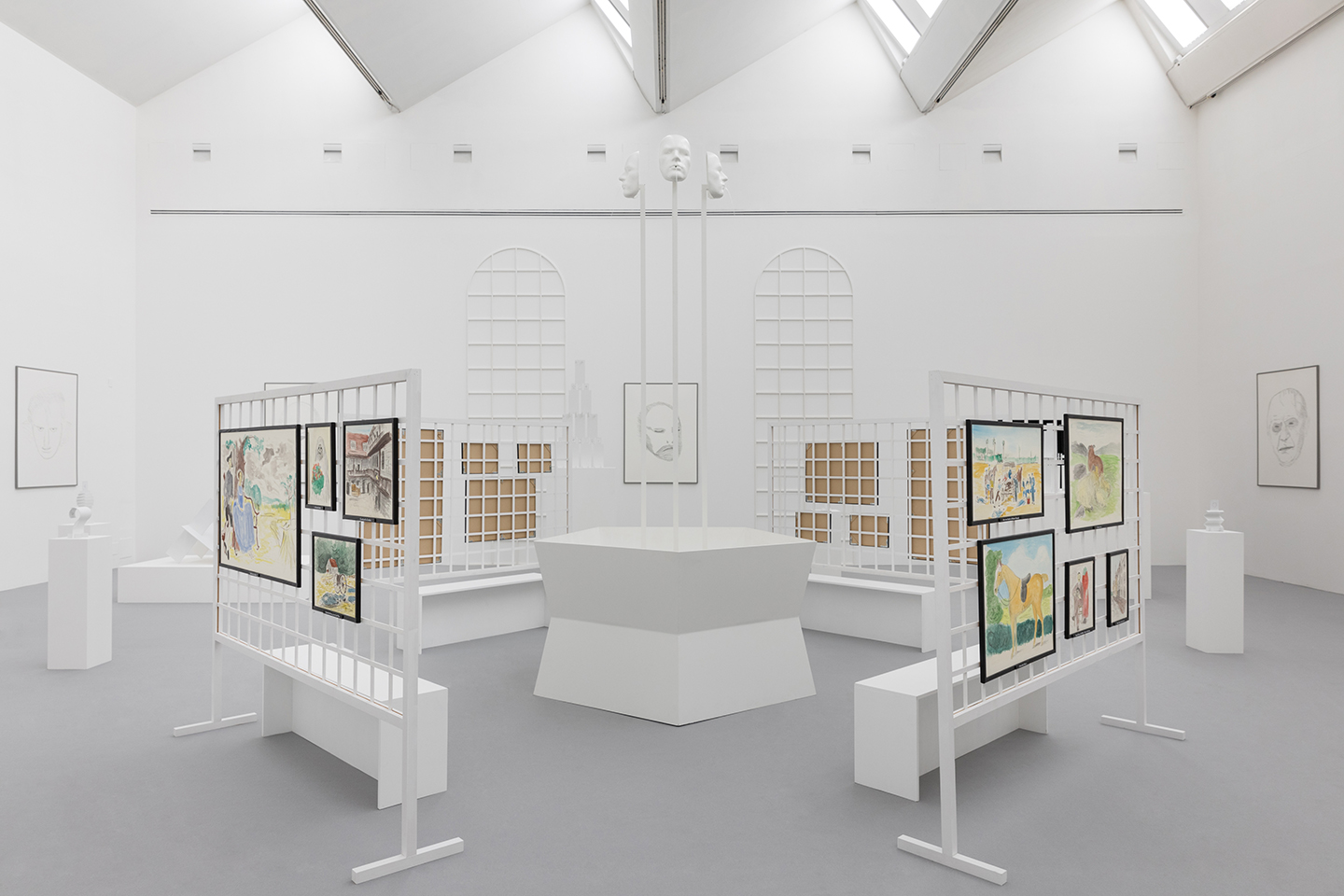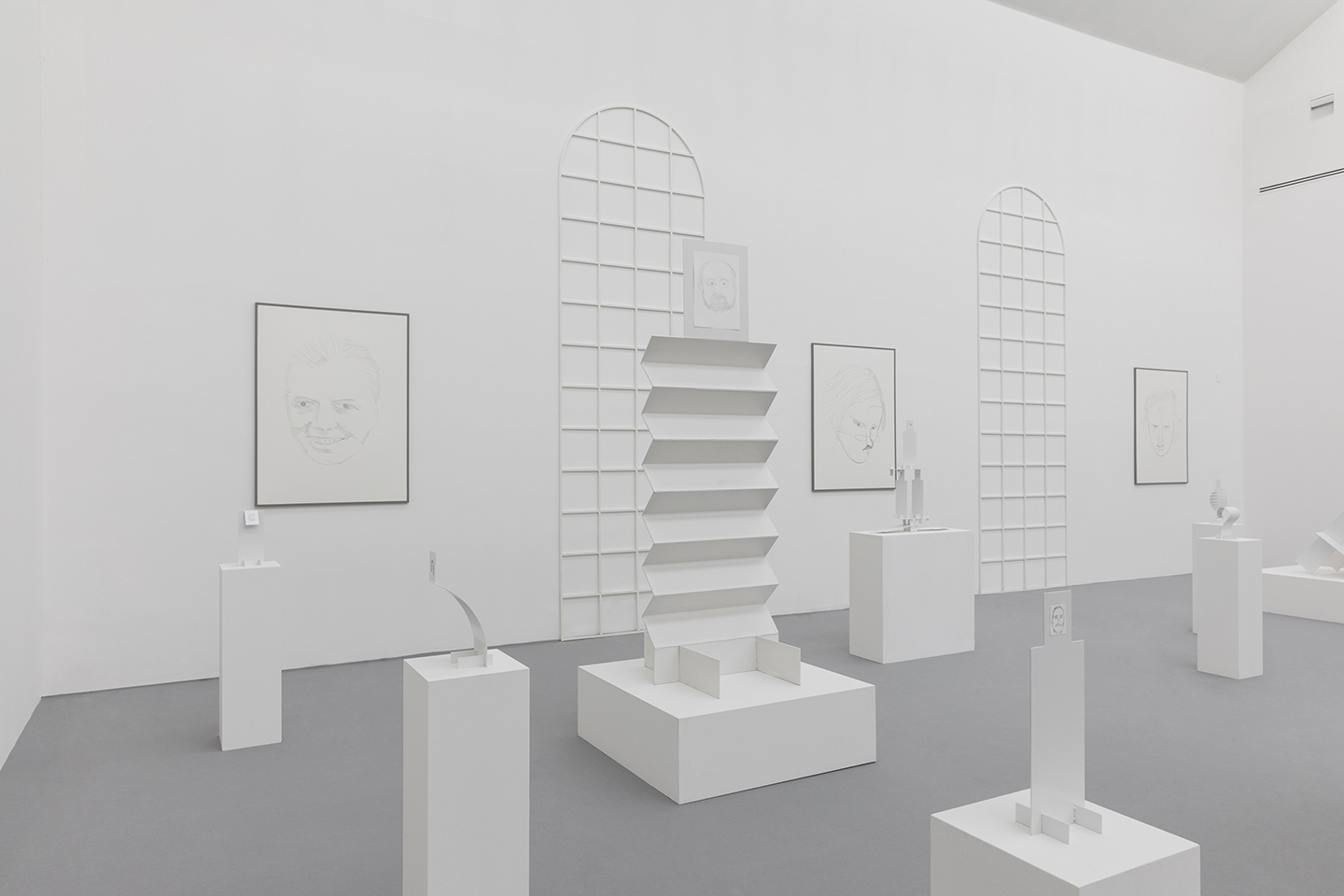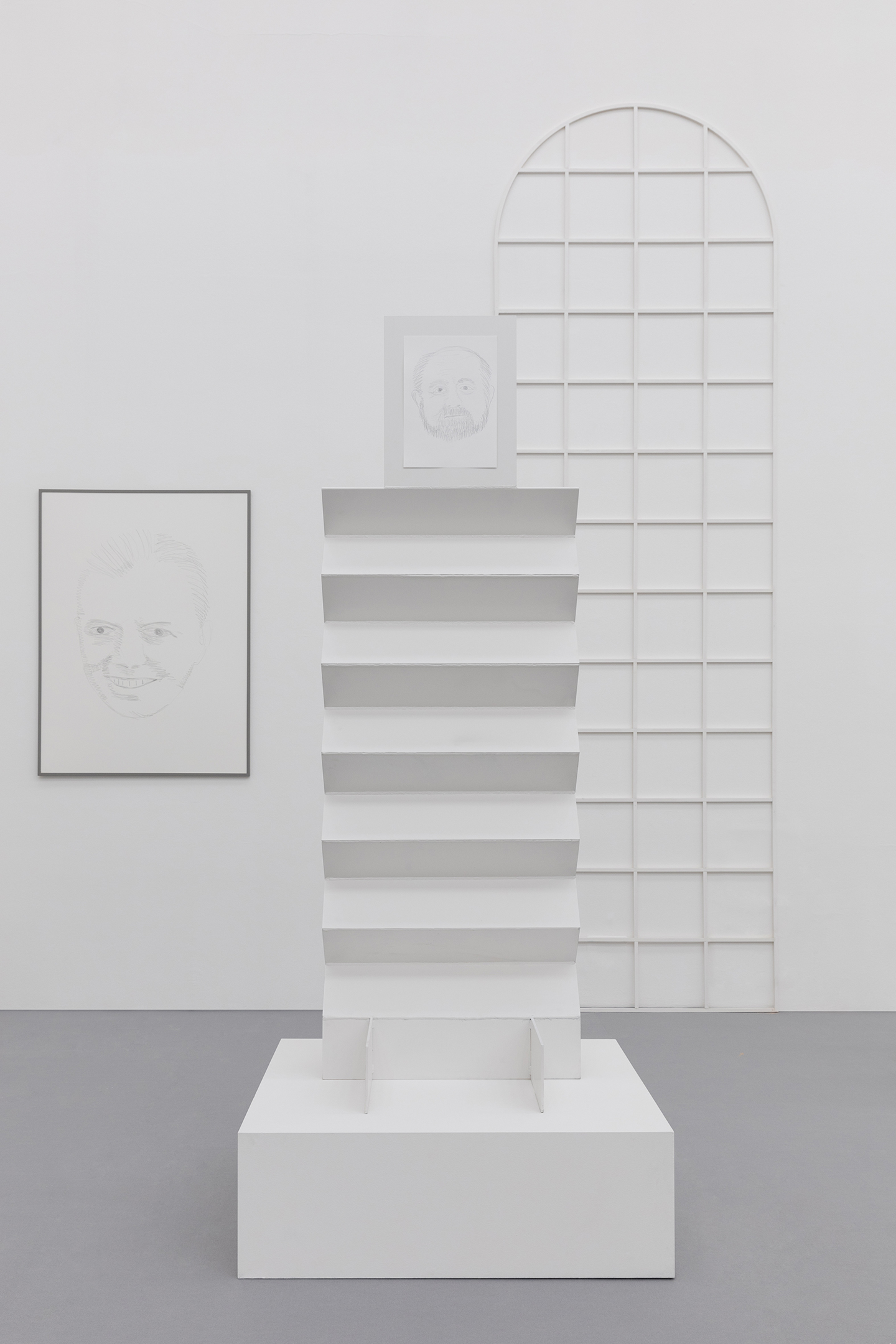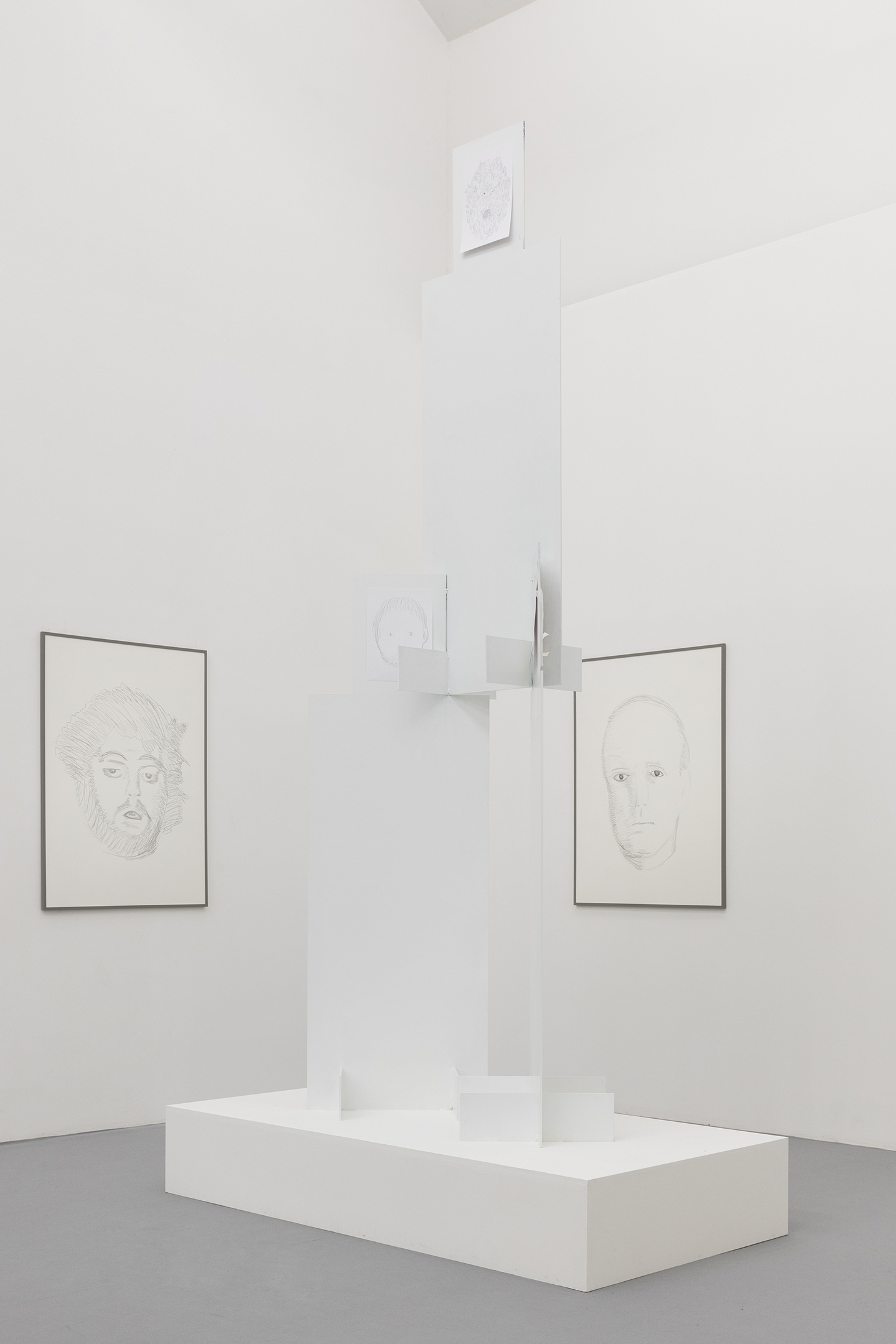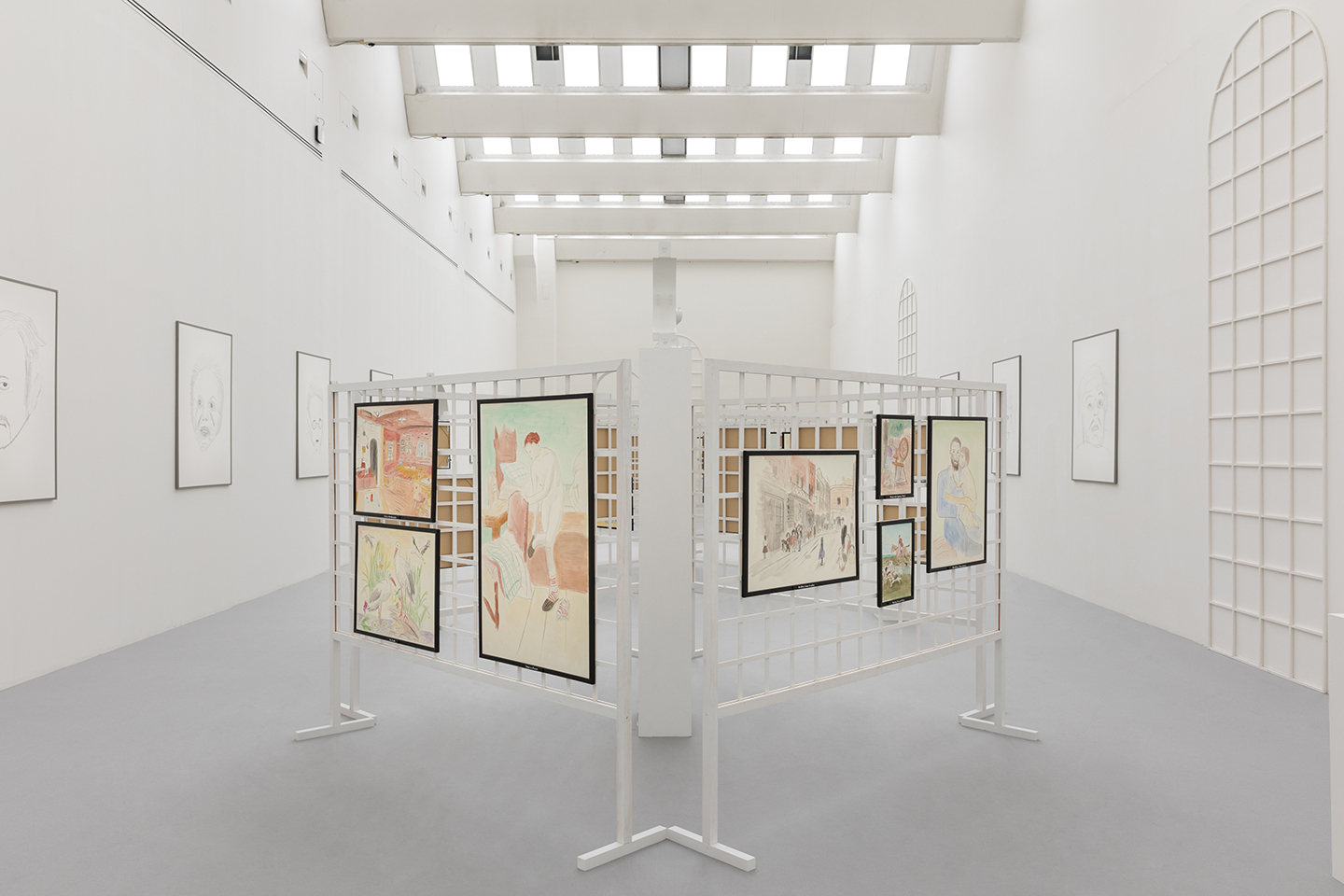 by Clara Mazzoleni
White prevails in Jos de Gruyter and Harald Thys's exhibition at La Triennale di Milano's Palazzo dell'Arte. A brightness that affects the brain like a strobe light: flashes of black alternating with white lightning, giving rise to ominous visions that can only be seen out of the corner of your eye. To visit this exhibition is like dancing in the all-absorbing flickering of strobe lighting: that which surrounds us may seem either dream or nightmare, depending solely on our state of mind. In Elegantia, a sophisticated version of this game is at play: not only dream and nightmare, but also innocence and fear, goodness and perversion, poetry and banality. These extremes coexist in the same space, staging a show that is at first startling, even clumsy and ridiculous, but eventually reveals itself as deeply disturbing.
In their video works—Die Fregatte, for instance, the video shown at the 2008 Berlin Biennale that prompted Francesco Garutti (curator of the exhibition) to reach out to them—de Gruyter and Thys use time as a device capable of transforming waiting into anguish. They take time and, like a rubber band, stretch it to its limits, stopping just short of breaking: this is, for example, how silences between dialogues work, always too long. We see the best example of this trick in Das Loch, a 2010 video shown in Massimiliano Gioni's Palazzo Enciclopedico. It tells the story of the suicidal artist Johannes, his wife Hildegard, and his artist friend Fritz, each character played by ostentatiously crude, dreadful mannequins.
There are no videos in this exhibition, but their narrativity is still there, alongside objects used during filming—as is often the case in the Belgian duo's installations. For instance, each of the decorative heads dotting the enfilade of forced-perspective arches leading into the exhibition represents amateur actors who have performed in their videos. Seemingly affable, perhaps even funny, when looked at closely they appear monstrous. Huge at first, then tiny (to synthesize the illusion of depth) these heads initially remind us of the grandiose serenity of an emperor's bust, but as they shrink they quickly take on the atavistic violence of ancient trophy heads. Their wide-open eyes are frozen in an everlasting moment of pure terror.
The exhibition is scored by a water fountain, previously exhibited at Kunsthalle Wien in 2014. As Garutti remarked, instead of fulfilling promises of serenity and peace, the sculpture takes on an unsettling quality. Visitors, invited to rest on the surrounding benches, find themselves being gazed upon by eyeless masks, turning peaceful contemplation into anguish. This is exacerbated by the water hitting the metallic basin, the irritating clatter quickly becoming a form of torture.
This is not the first time that the artists use sound as a spatial feature: in Projekt 13, their 2010 solo at Kunsthalle Basel, the duo asked that the invigilators forcefully shut the large white entrance doors behind each visitor. Presented with five hundred traced drawings, the audience was given an audio guide that instead of providing information made things worse by describing each drawing with unbearable platitudes, delivered in a terrible robotic voice.
The ability to lead to exasperation is accompanied by a taste for making lists, for nitpicking. We see this in the myriad (more than 120) paintings by the suicidal artist: Im Reich der Sonnenfinsternis (In the Empire of the Solar Eclipse, 2010-2011), now exhibited at the Museum of Contemporary Art, Chicago. Or here at LaTriennale di Milano, in a series of watercolors depicting ambiguous subjects and accompanied by obvious captions, such as Fine Arts (2014), initially conceived for Raven Row, London, and MoMA PS1, NewYork.
The large portraits on the walls, Les Enigmes de Saarlouis (2012), contribute to the overall salon feel of the exhibition—somehow at once kitsch and sterile. With the watercolors and two-dimensional metal sculptures (White Elements [2015-2016]), they add an unsettling, Lombrosian undertone—a collection of faces that gaze at the visitors, who find themselves being observed by the artworks.
The exhibition is an archive of installation devices, and plays on the theme of the arch, a key feature of Giovanni Muzio's architecture. The fountain room represents some sort of outdoor garden, that mirrors an indoor space at the center of which is a slowly rotating sculpture. The two rooms are separated by the classical hallway; on the walls, empty silhouettes of arched windows. Elegantia is a mise-en-scéne of the very idea of the exhibition, the mirage of an installation. Garutti reminds us how in German (a language of special importance to Harald Thys) the word "mirage" has the same root as Spiegel (mirror). Elegantia is like the cold surface of a mirror, seemingly neutral and clear, but never objective: rather it is ruthless, molded and deformed by the monstrosities, fragilities, and fears in the eyes of those who look, and look back upon themselves.
.
at La Triennale di Milano, Milan
until 19 March 2017