EXHIBITIONS
Josef Dabernig "River Plate" at Lulu, Mexico City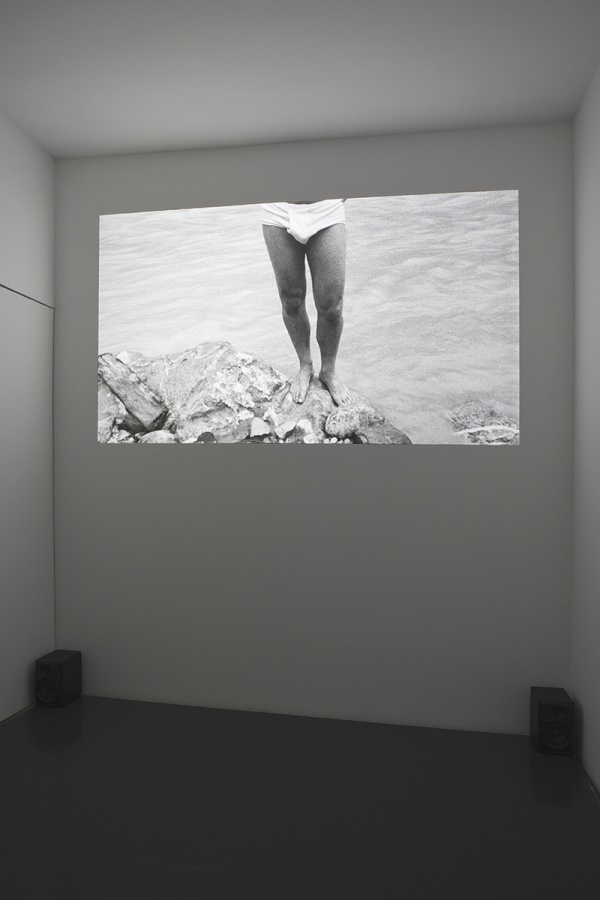 Lulu is proud to present the exhibition "River Plate" by the Austrian, Vienna-based artist Josef Dabernig.
Known for his exploration of social systems, post-wall Eastern European, brutalist architecture, conceptual austerity, and dry humor, Josef Dabernig's practice comprises film, photography, texts, objects and space-related concepts.
At Lulu he will be presenting the film River Plate (2013) as well as a selection of black-and-white photographs of location shots taken for the film. Shot in black-and-white Super-16, blown up to 35mm and transferred onto HD video, the short, sixteen minute work depicts a group of seemingly unrelated people gathering and sun bathing in a river which bears the damaged traces of industrial construction under an underpass in a seemingly alpine, undisclosed European location. According to the artist: "River Plate displays a micro society in a fragmented body-narration. Knees, shoulders, feet and bellies are signifiers of articulated human presence, revealing nothing else against a claustrophobic background of cement, stone and water." At once wry, troubling, and utterly strange, River Plate nevertheless wields an understated lyrical quality which has less do with any kind expressiveness than with a compositional rigor and beauty that strictly governs each shot.

.
at Lulu, Mexico City
until 18 September 2016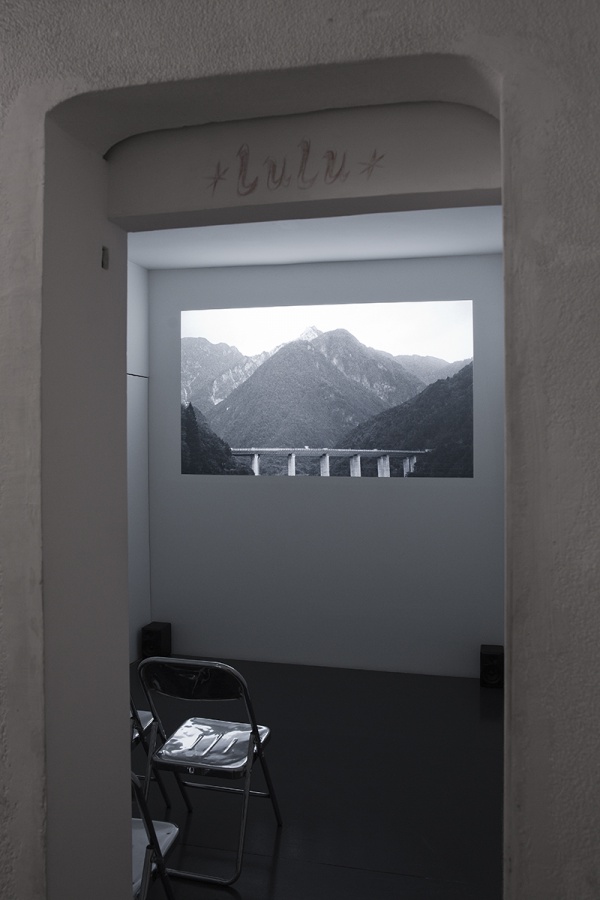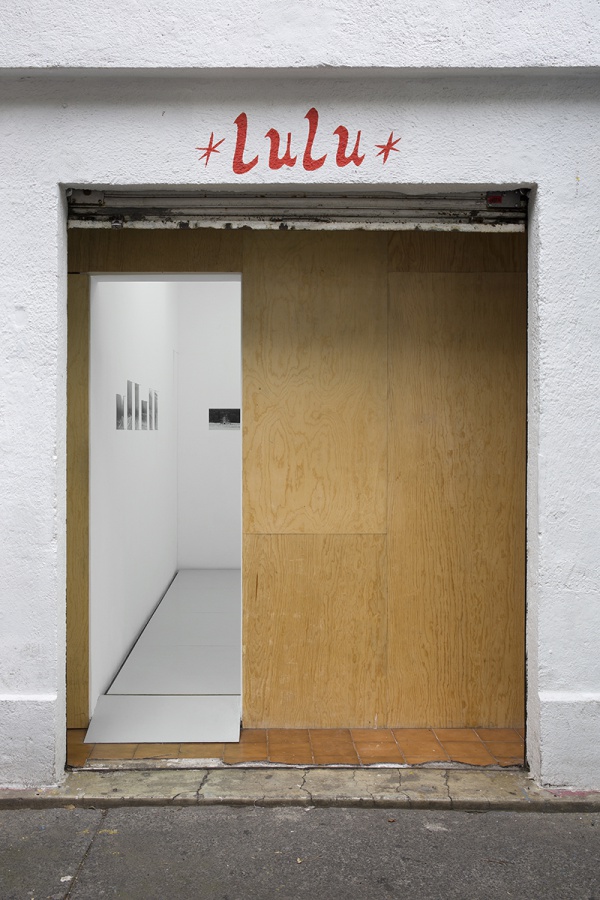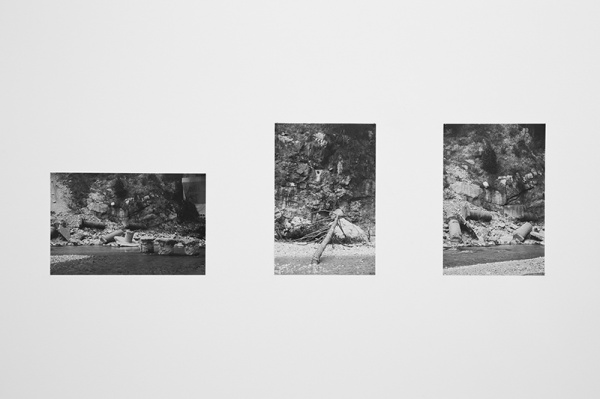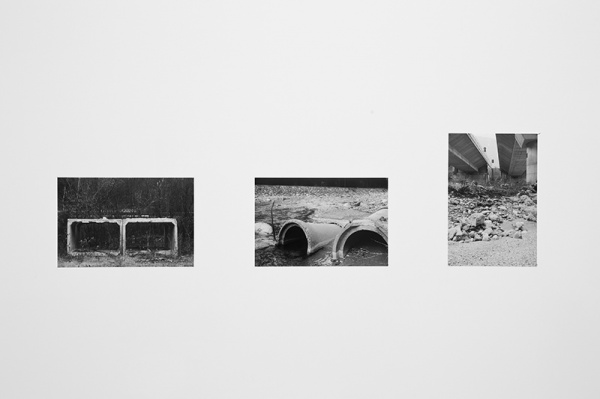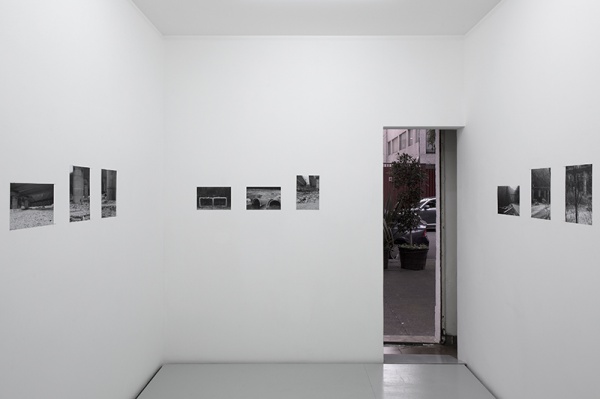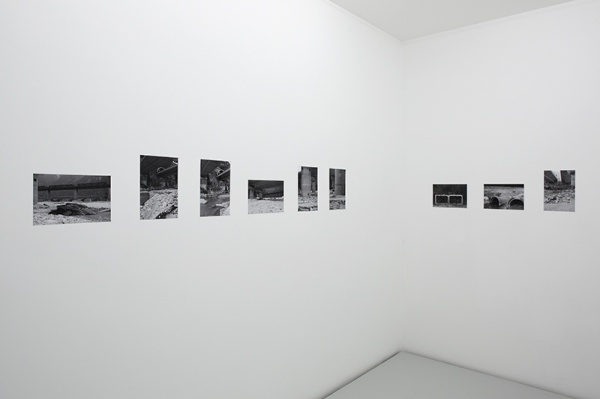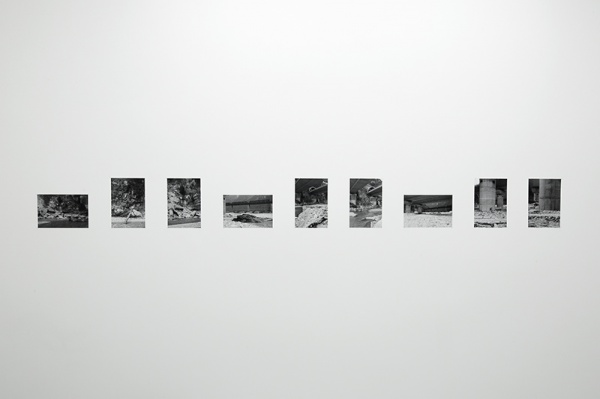 Josef Dabernig "River Plate" installation views at Lulu, Mexico City, 2016
Courtesy: the artist and Lulu, Mexico City.