CONVERSATIONS Mousse 23
Out of Inconvenience: Josef Strau
Close
1
2
3
4
5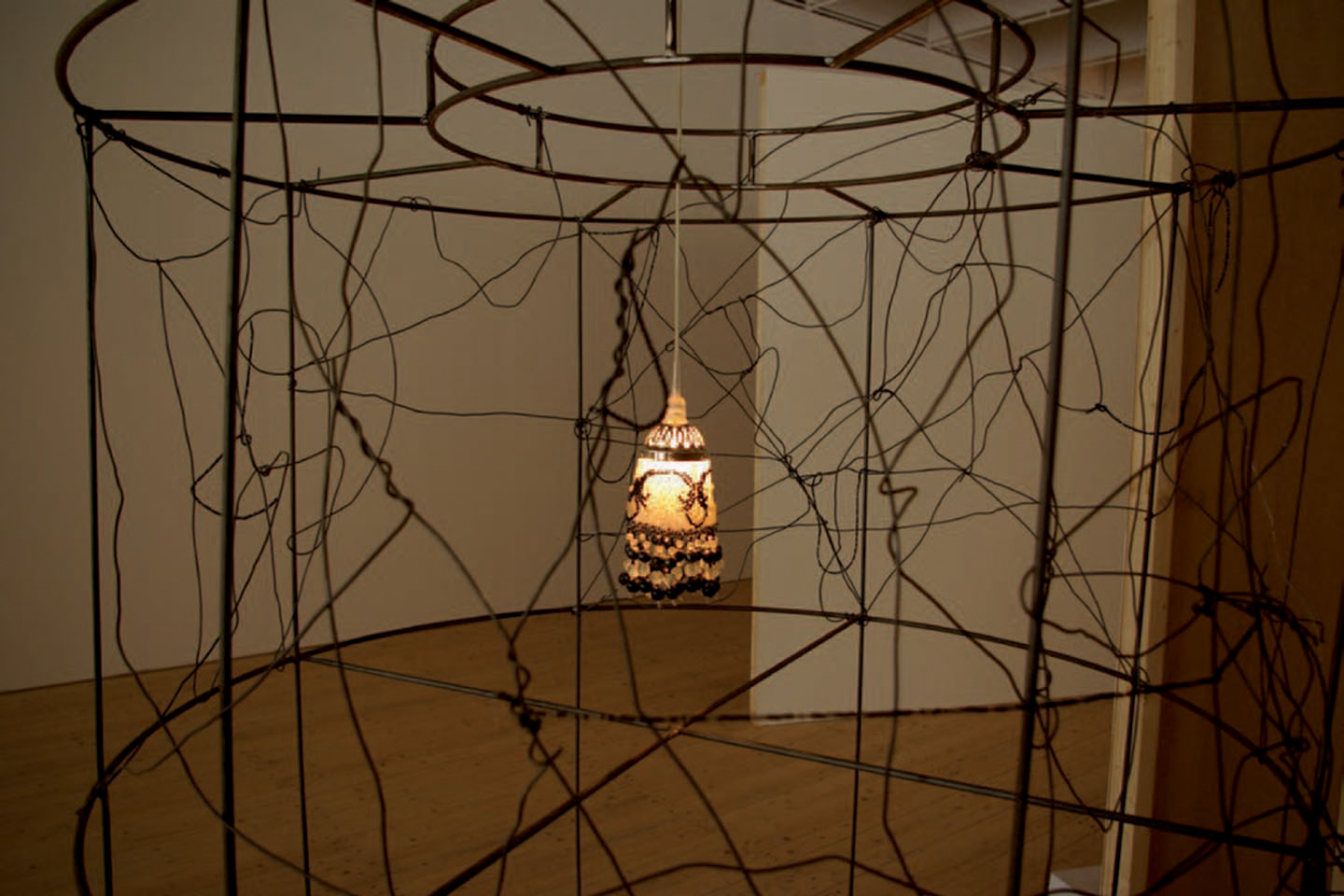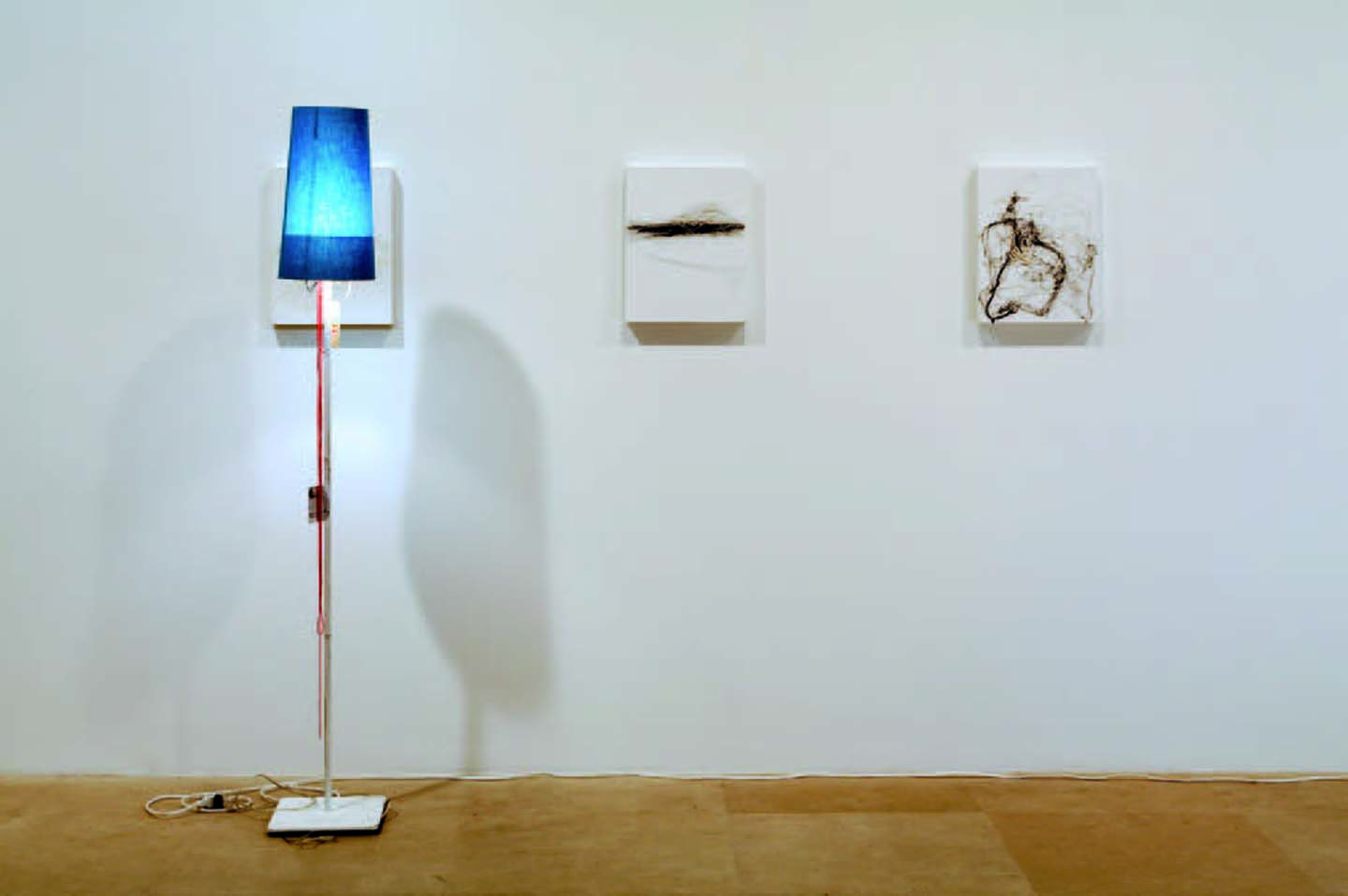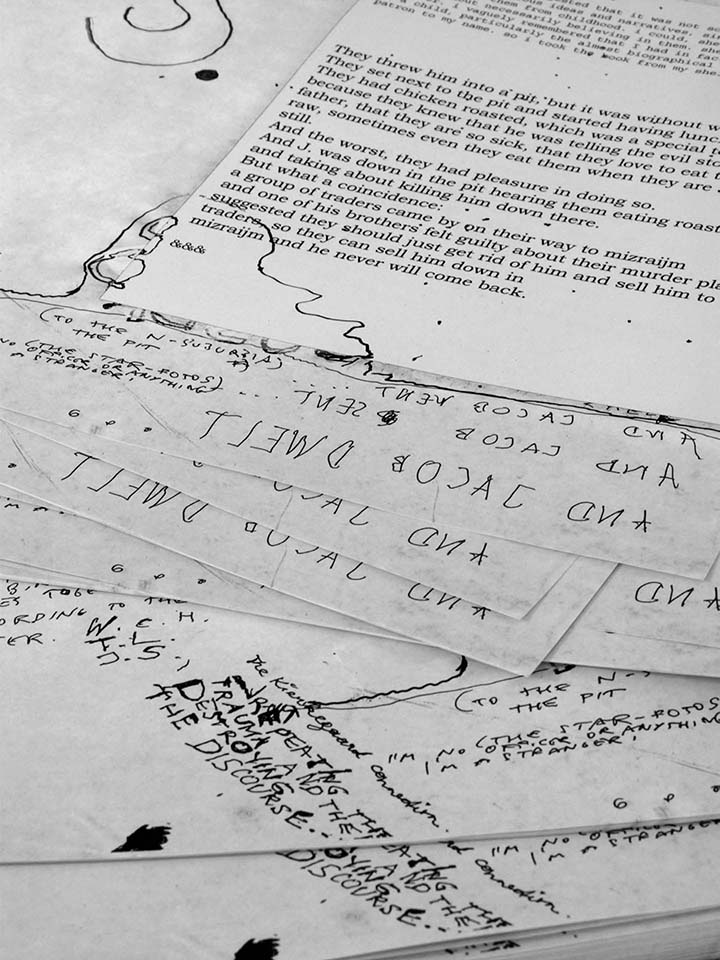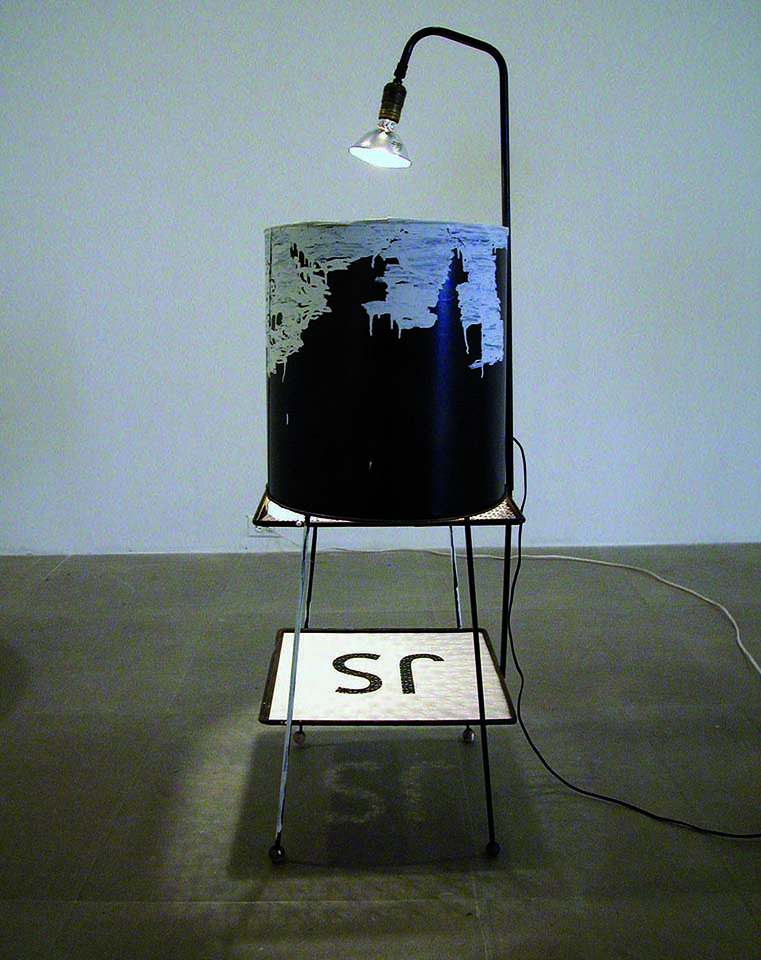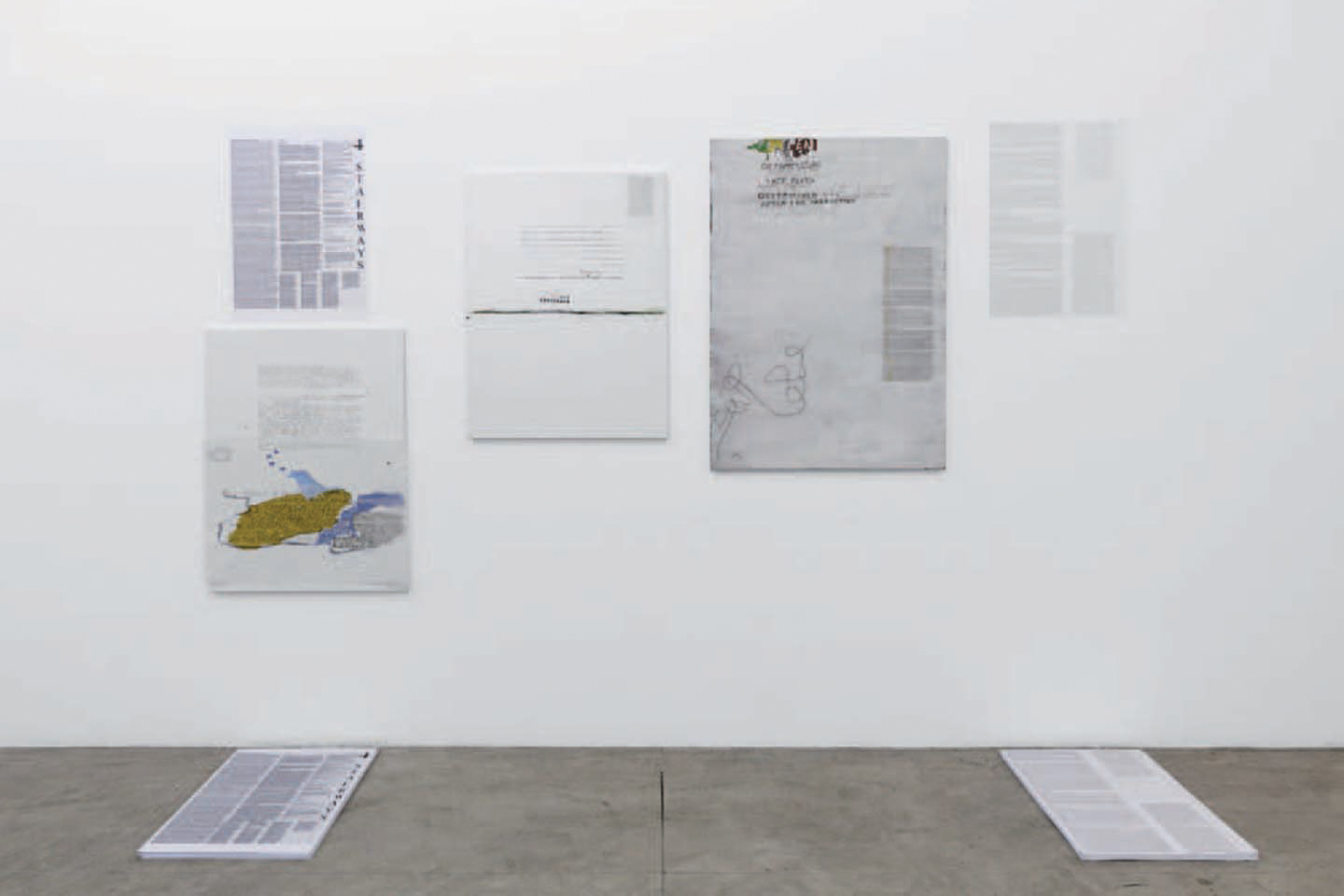 by Dominic Eichler
Josef Strau's method of writing borders on automatism: a critical moment triggers an anecdotal stream of prose, made up of theory and revelations, doubts and wisdom. Texts integrated into his lamp sculptures and texts that flow into a collaborative autobiography the artist has written with Martin Guttman, up until mid-April, at Pro Choice in Vienna.


DOMINIC EICHLER: You've been working off and on as an artist since the 1980s, with your own share of ups and downs, stops and starts. The personal impact of that, and the different disciplinary hats you have worn, such as artist, writer, artist-writer, as well as your years running independent art spaces in Cologne in the early 1990s and again in Berlin from 2002 to 2006, is very much written into your recent works. I am thinking for example, of the reworked old canvases in your recent gallery shows, in which you have revisited, if I understand correctly, what you think of as "the sins of the past" in an effort to find redemption. To remain in a quasibiblical mode, I wanted to ask you how you have managed to keep faith in the idea of contemporary art?
JOSEF STRAU: I was once suddenly quite interested in reading and considering biblical and similar kinds of texts. This was some years ago, and strangely connected to the beginning of a change in writing, which I then called automatic writing, something coincidental, non-intentional, sometimes even confessional, just resolving a personal dilemma with production, or the public appearance of this production. I could not particularly say that I have any faith in it. But I do actually wonder more, years later, how to find the energy again and again to do something that deals with the context and the demands of contemporary art, and how to "survive" there, to leave and come back, but to somewhere slightly different. It is a super-great privilege.
DE: Has your idea of what an artist is changed over time? Do you have an artistic persona who is different from you? What do you think will distinguish the artists of the past from the ones born tomorrow?
JS: I was flirting with what I call Buddhism, too, after I moved to America. They say when someone walks through a room and then walks back, it is another person. Just now I am writing a so-called collaborative autobiography with Martin Guttmann about the years when we left our families and became artist-bohemians, etc., particularly in cities such as Vienna and Jerusalem, in order to continue writing in an art context from a different angle, and even more, to use what is almost a clichéd category of text as a production machine and then see what happens. Whatever, as far as the writing persona is concerned, as I am working on it, I have to face the changing artist-persona directly, and I realize that my own contemporary art persona or even art personas in general are a much more exciting, interesting topic than they were then, decades ago. At the moment, I am trying to come up with some little arbitrary story for our collaborative text. I did not expect that upon looking closer, things would feel so much more limited decades ago, kind of intolerant. Even the part of my generation that has kept to the former radical liberating ideas of the era appear quite repressive now in comparison.
DE: I read one of your texts about your texts in which you recalled the moment when you freed yourself from a commission to write a theoretical essay on photography by tapping into your inner monologue with a mirror. Since then, you have produced reams of text which you integrate into sculptures and paintings, such as your series of rearticulated flea market lamps, or give away as posters in your exhibitions. These texts are full of twists and turns, doubts, insights and revelations. They are also difficult to read because you often use a dense and dirty layout. How would you describe the subject position of the author in them? To whom are they addressed?
JS: I don't make any of these difficulties in order to make something difficult. I want to provide good reading. But I don't work on corrections for the exhibition poster texts. The text with the mirror was the breakthrough, somehow. I wanted, as I always wanted at the time, to write a kind of art essay-ish statement, quoting lots of theory, but I just had stopped smoking and on the very last night before the publication deadline, I had still nothing done, nothing but a few quotes from theory I'd collected, Roland Barthes mostly. I got so scared that I could not do anything and just to get relaxed, I decided that for half an hour I'd write just anything, something, nothing, a disposable text, and then afterwards start with the real catalogue text. So I wrote about the party the night before, and so on. After an hour I stopped the fluent process and had two or three pages done, and while writing I felt like someone else was doing it—I was just moving my hands and reading. Sometimes I even had to laugh at this text. Then I reread it and realized that some of the motives of Barthes's photo-theory appeared completely unintentionally, without naming it or anything from theory explicitly; it was as if it were strictly following the traces of the theory throughout the throwaway stories involved. And then on top of that, I realized that it did not need correction, had almost perfect grammar, no mistakes, high readability, at least compared to my own earlier art-essay texts, and it was suddenly clear that if I were a reader, one who knows a bit about these theories anyway, just like anyone else, I actually would prefer the throwaway story. That was really exciting as never ever before, but I asked myself who had really written this text. When it came time to push the send button for the emails, I hesitated, I got scared, I imagined all the people I know and the critical demands they and I normally have. Then I changed it again, inserted the theoretical notes I had before, saved it from total vulnerability, but understood that what I was trying to conceal was suddenly its best quality, actually. I later slowly developed the strength to not hesitate. That is the actual work I have to do. I wanted to make it a serious thing, and the proof that it is serious is if someone will give money for it (to quote Gertrude Stein), so from then on, I had the text production as one thing, and a condition for it is that it is made without being addressed to anyone, but my work also became a matter of organizing it into something by an artist, in an art space, for the art audience. Nobody should be asked to read long texts in an exhibition space, so I "invented" the simple methods of poster printing, booklets and reading lamps etc. My art is addressed to the art public, but the texts are addressed to no one.
DE: Before the lamps and rescued paintings and the letter-shaped display architecture of recent years like in your show in Malmö, what I knew of you was your project The Nazis of Suburbia.
JS: I will probably always carry that work with me. In the very beginning, it referred somehow to discoveries I made about garden-city planning, and it had a subtext about my own growing up in a place like that in Vienna.
DE: Is memory an art material?
JS: Everything and every thought is memory. Isn't it?
DE: Is the physical fragility of your works a response to art and economics and a particular power discourse?
JS: Is it fragile? I don't know, again, but indirectly it is perhaps a response. But then everything does respond to it, not just my work. I don't think very much about the whole field of art and economics and power while working. Actually, in the case of economics I should say I do, but that is done in quite a grotesque way, like I think very much about the strange relationships between my life, my works and economics. I have explained works in economic terms, like I make texts, but I organize a trade system for it, which maintains the practice and writing financially, like transforming flea market lamps into a system of meaning and narratives and producing financial value through this.
DE: What are you working on now? Or is "work" the wrong verb?
JS: Yes, I am working, so it is a very good term. As I said above, I am working on this collaborative autobiography as an exhibition with Martin Guttmann now. This exhibition in March in Vienna will be more a first presentation of it as a longer continuous work, it might later be continued in other places, involving other persons as well. First it will be more about presenting some examples of possible motives for this sort of paradoxical autobiography, and about how to combine it with some diagrammatic order system and producing short texts accordingly, and we are preparing a performance evening for it as well.
DE: Is there a productive difference for you in how meaning is attached to letters, words, sentences, and texts as opposed to paint on a surface, found objects, or text presented as art?
JS: Just personally, oh yes. But I learned very late that it makes it so much easier if it is attached to words, letters etc.; secondly, I secretly believe, again almost in a biblical way, that the person who deals with writing, etc., is a very different one than the one who produces objects or images, if they are objects of idolatry. But only secretly, a contemporary 21st century translation of the heresies addressing problems strictly related to iconoclasm is quite significant again, describing newly and mysteriously how these objects of idolatry can sometimes, in a very indirect way, corrupt the life of the producer and owner and how the text is instead a medium for true redemption.
DE: Is your recent work a synthesis of art and language or a marriage of inconvenience?
JS: Programmatically, it is not so much the former. Particularly since I present this production of texts, which I would call almost wild in comparison to my inhibited, much earlier modes of art production. I really love works of art that deal with language, as well as work made in very narrative, not too abstract mode, even without using words and letters. Apart from my own ways of doing it. But someone once asked me if I think art and poetry should be an issue. I said no. Because it should not be a question. Things are better made just out of inconvenience sometimes.
Originally published on Mousse 23 (April-May 2010)