CONVERSATIONS
Joseph Kosuth "Maxima Proposito (Ovidio)" at Vistamare, Pescara
Close
1
2
3
4
5
6
7
8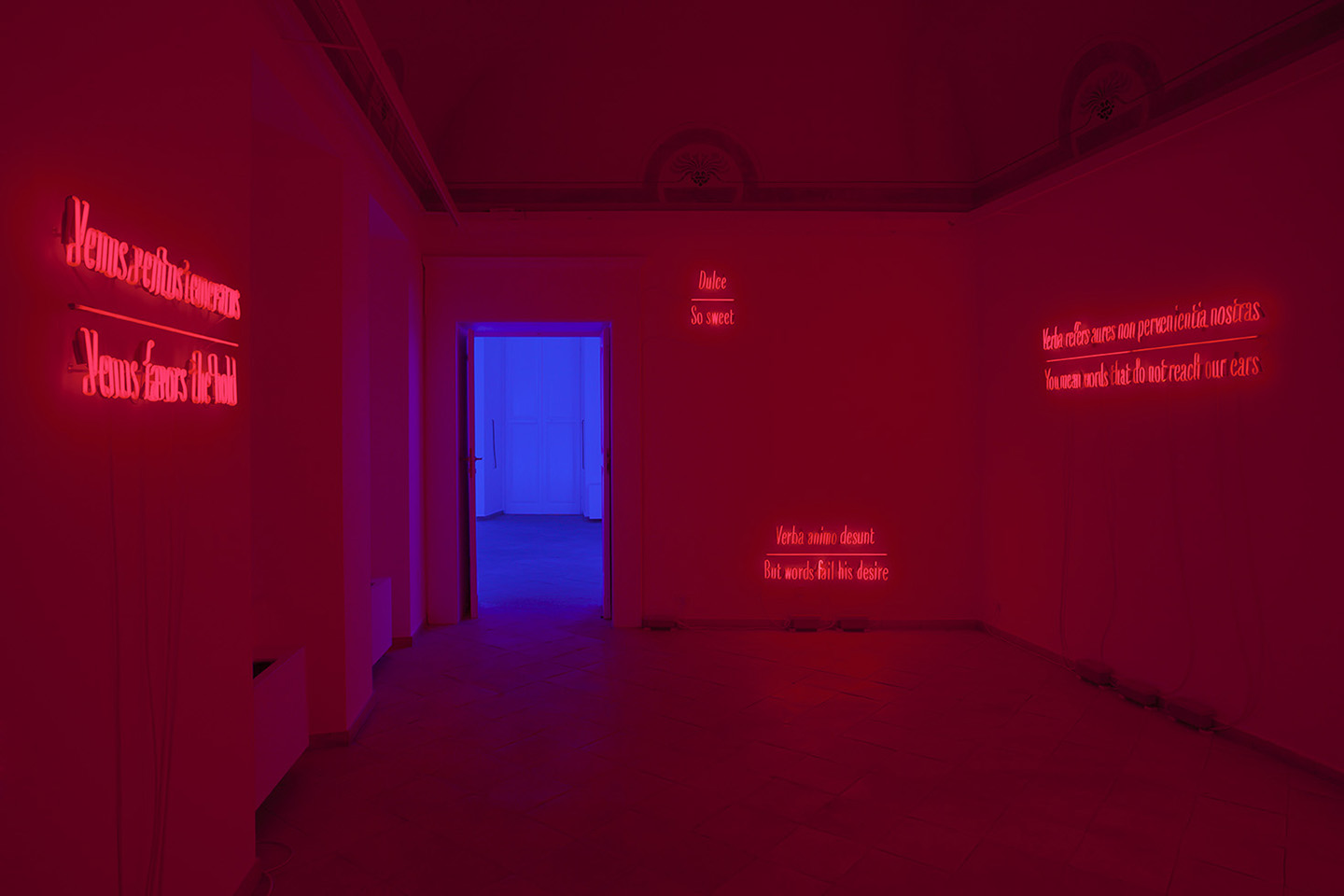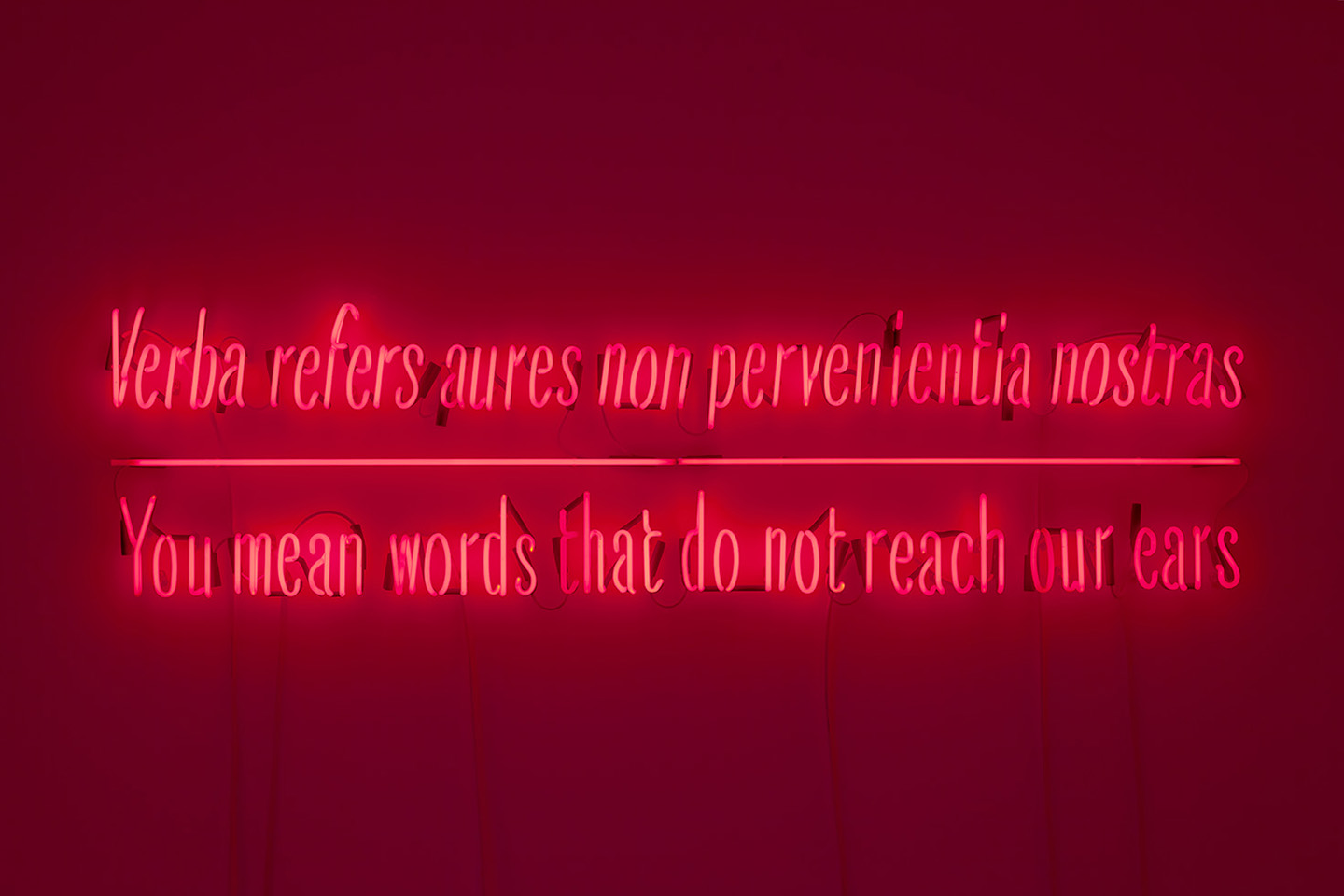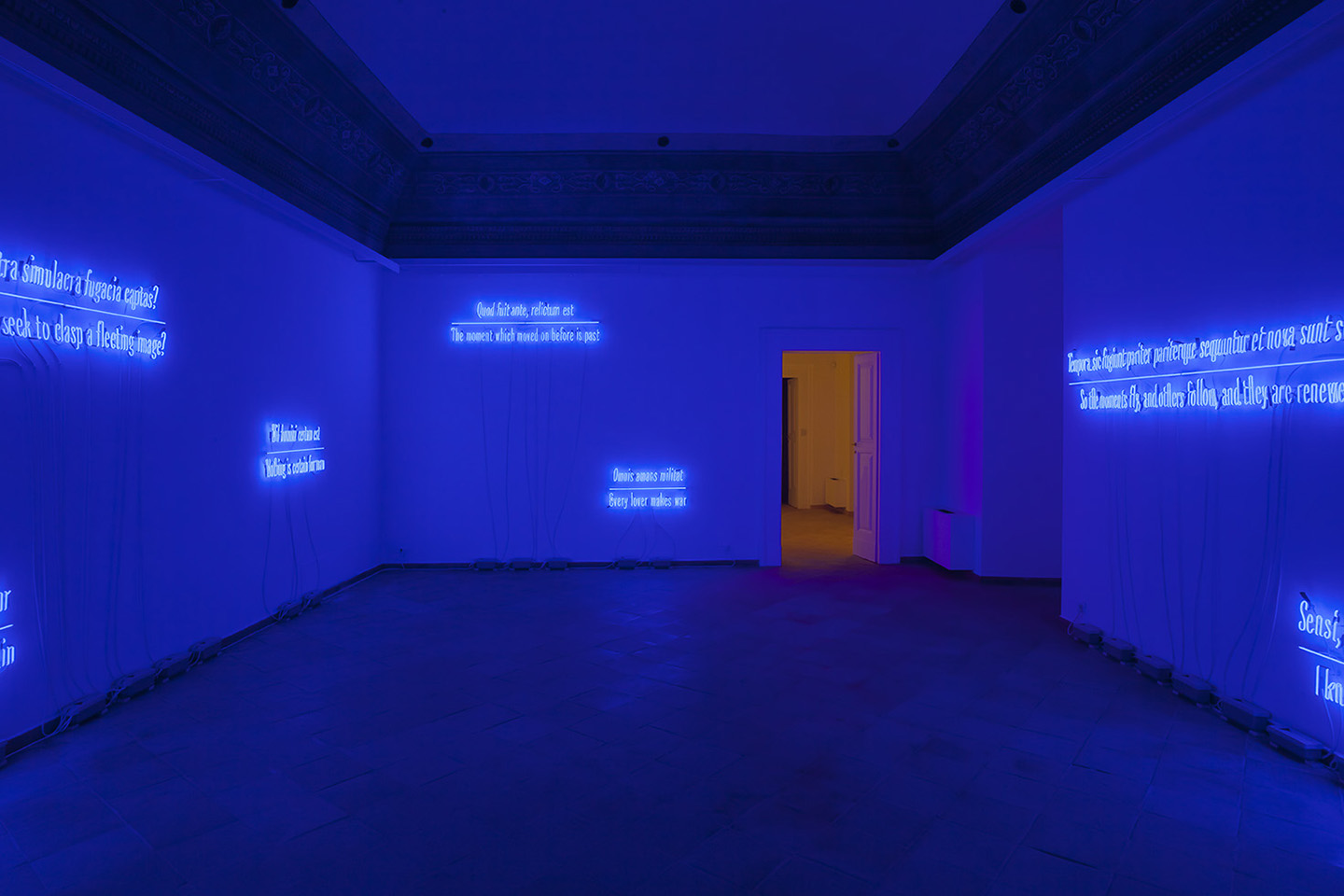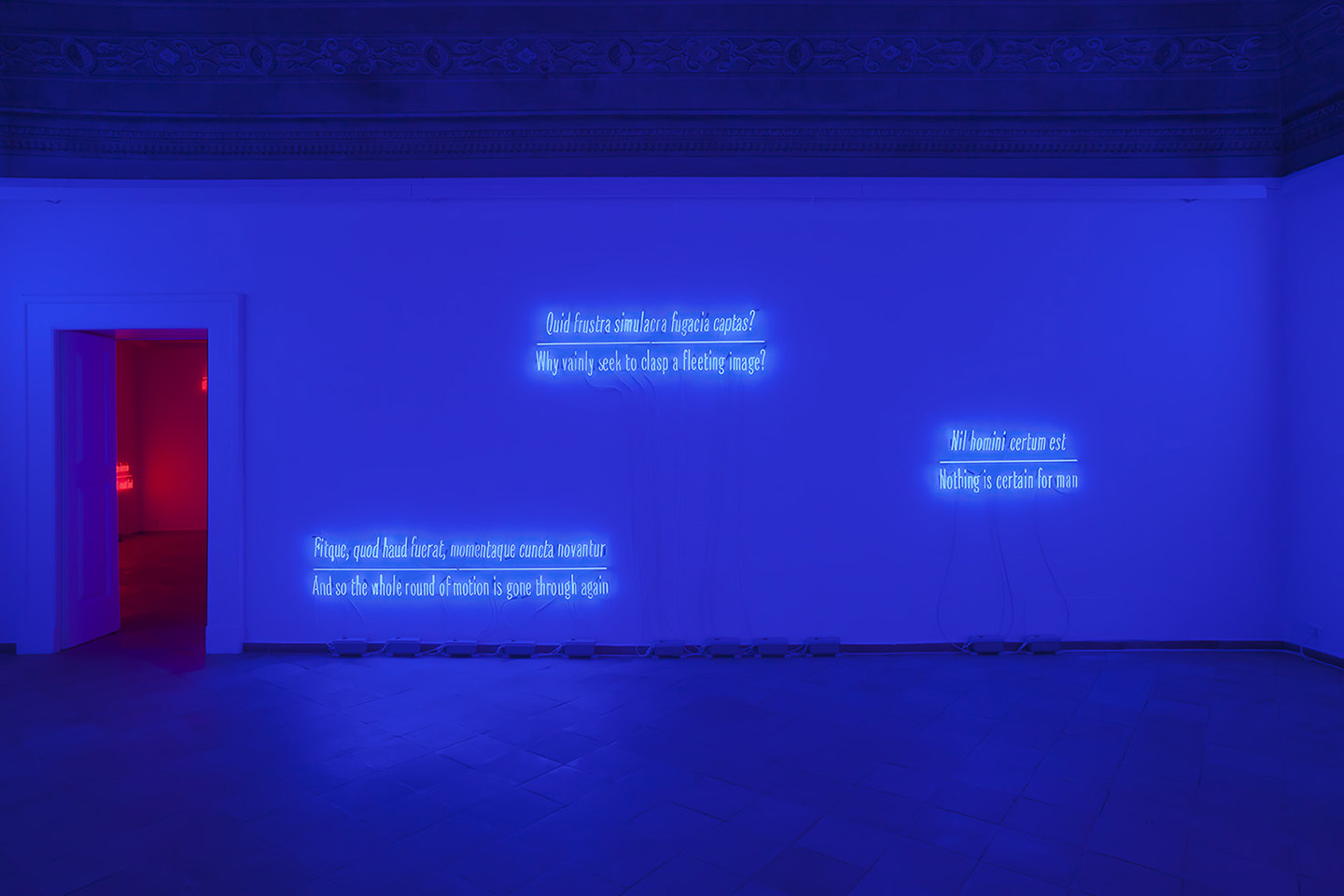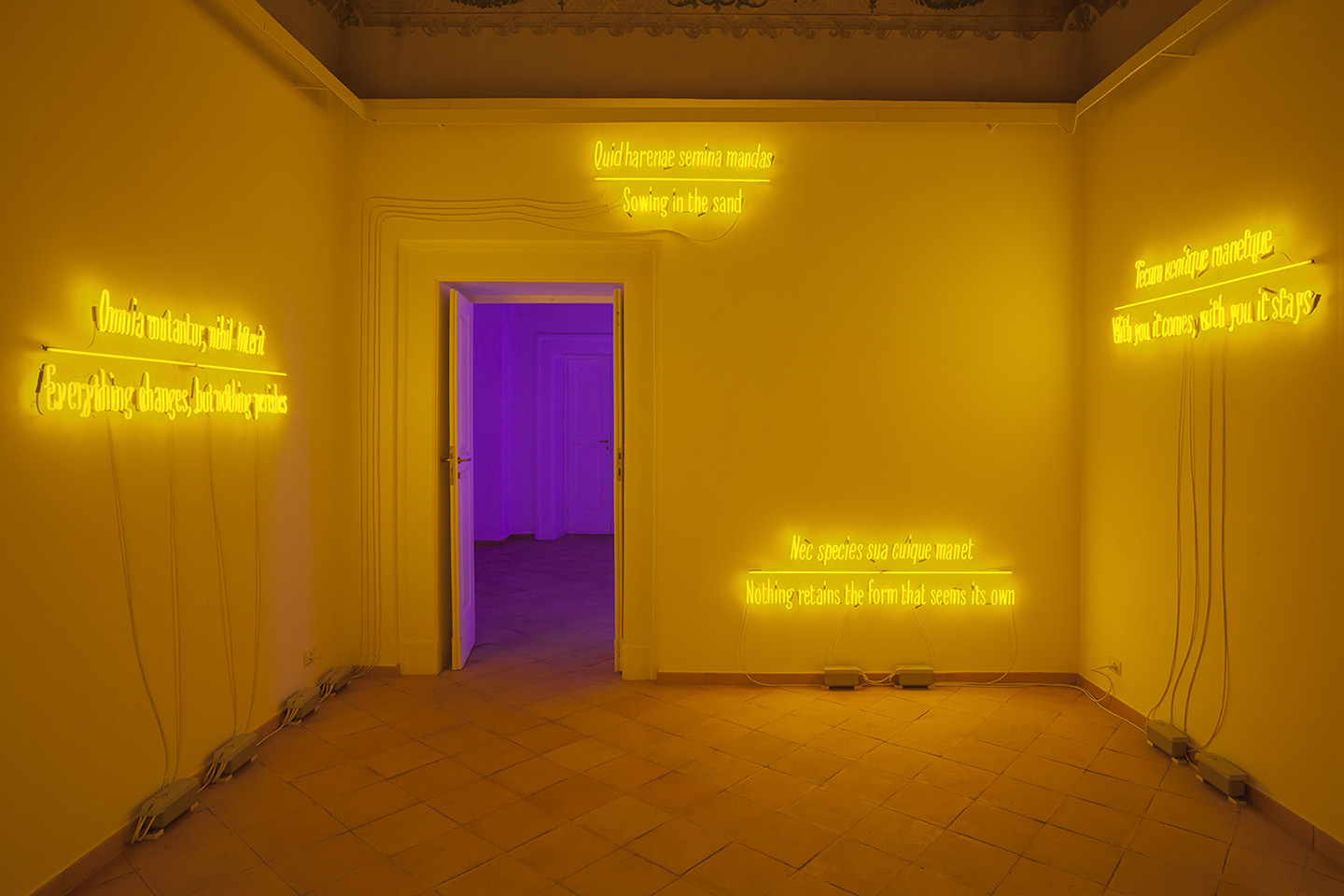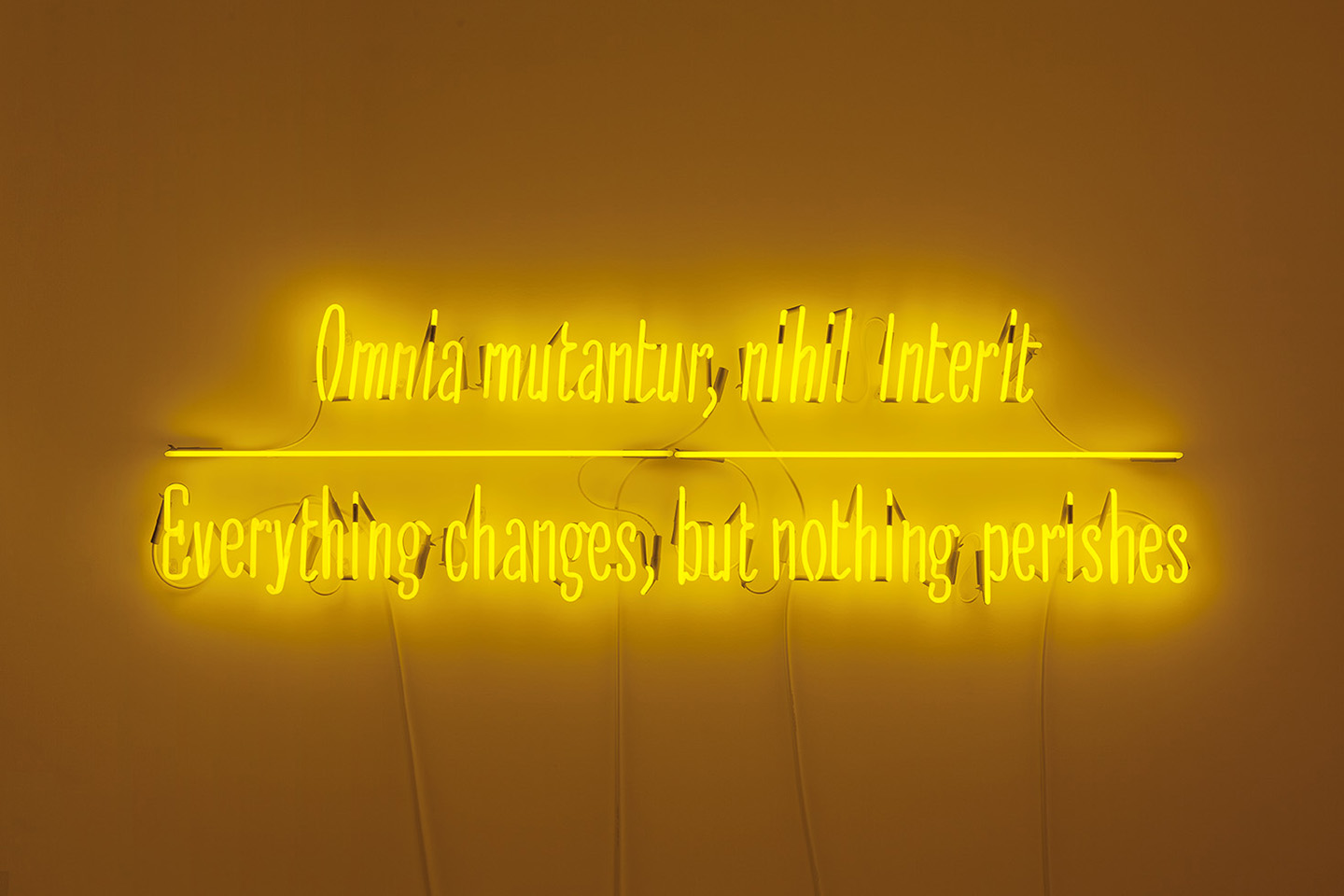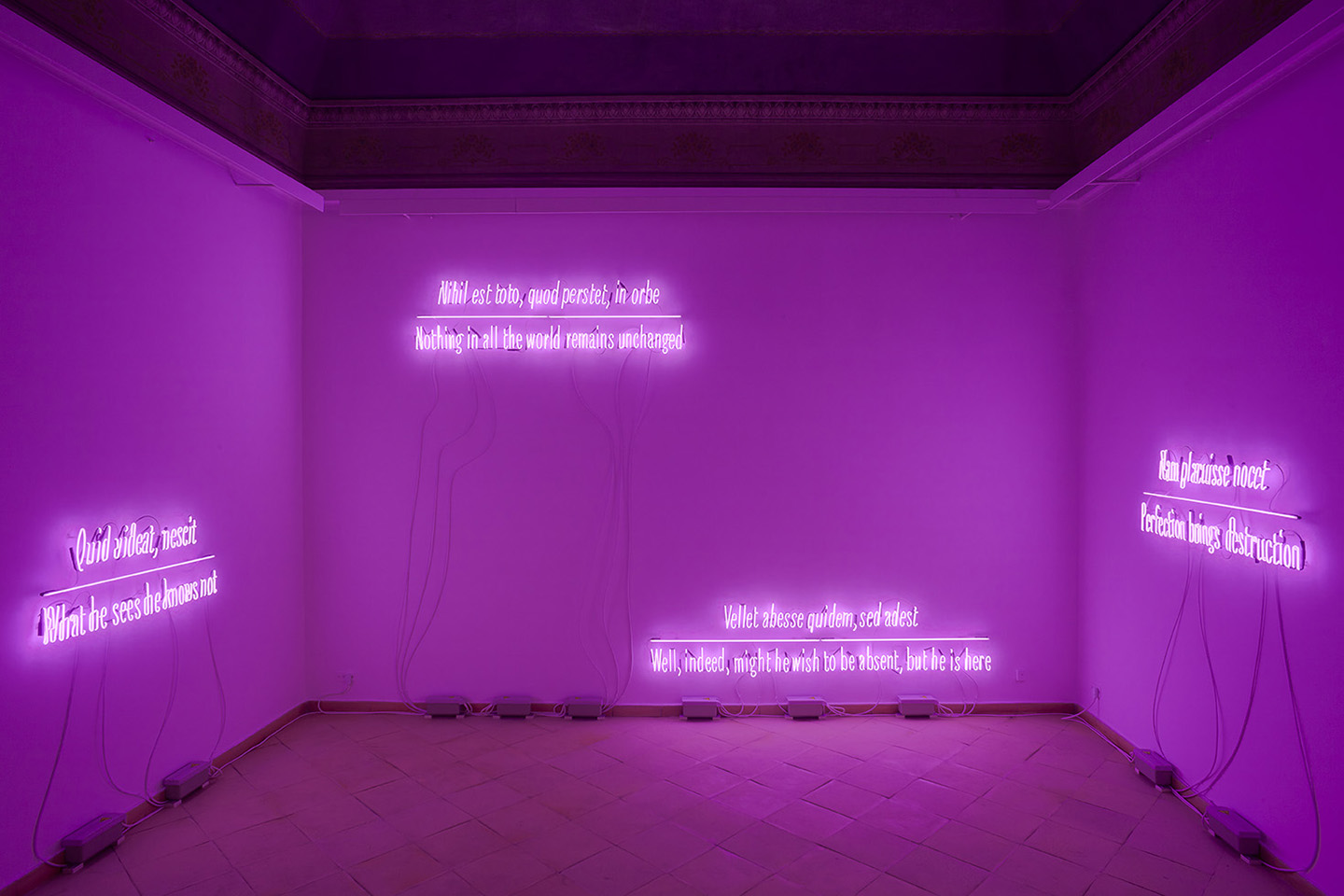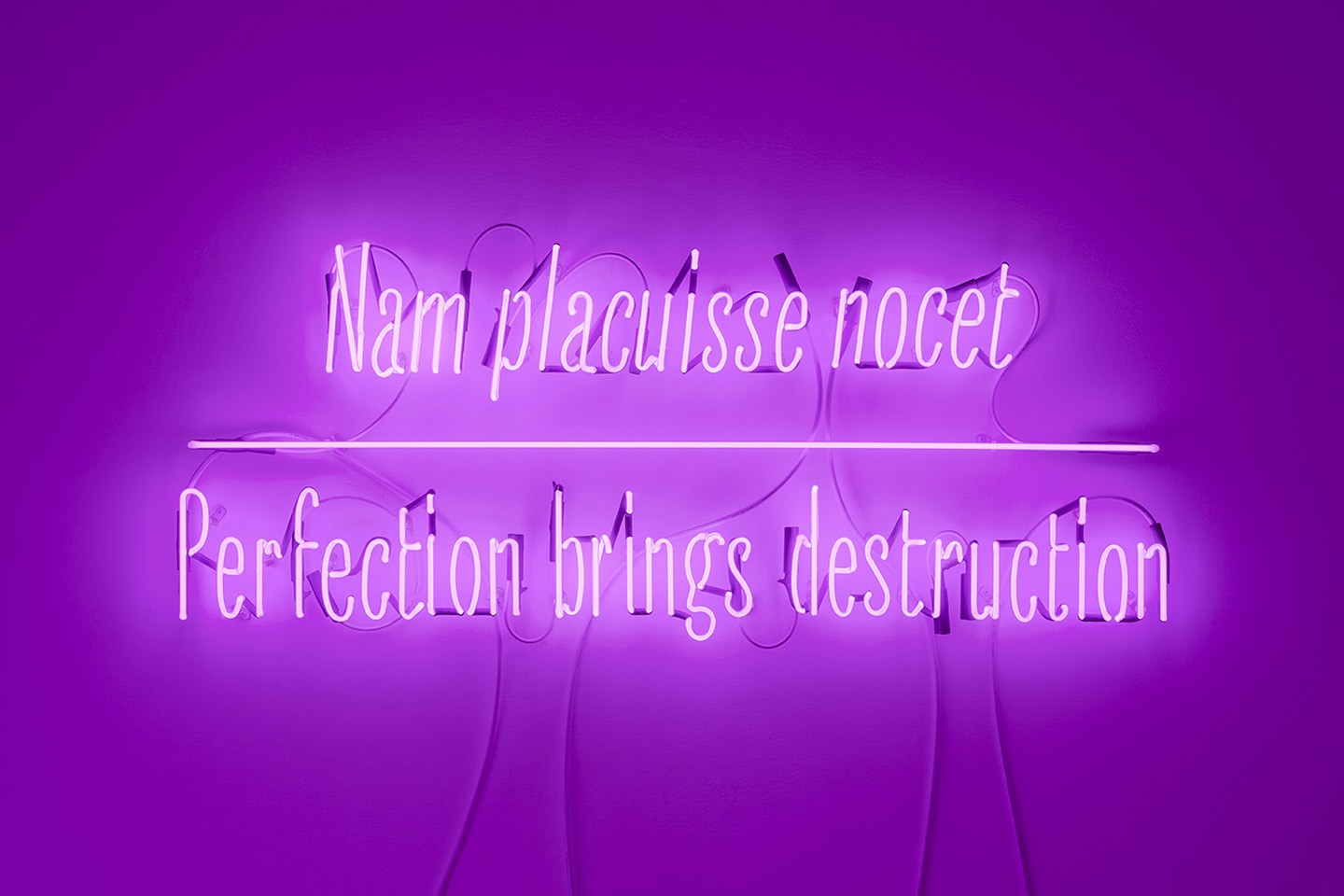 Joseph Kosuth interviewed by Mario Codognato
Mario Codognato: You belong to a generation of artists who took art outside the museum and gallery space into the real world, the realm of everyday life and social politics. Your latest commission is a large installation in a clinic. What is it like to work in this kind of context? What aspects of the role of the clinic are you most interested in?
Joseph Kosuth: I did once say when asked (yet again) what materials I work with that context is one of them. That was a smart-assed defense against modernist presumptions about what artists do and how they work. My point being that the modernist presumption that one's activity is media-defined doesn't apply to my work, which was never about how but much more about why. My work at the clinic in Pescara provided me with an opportunity to do a work that is embedded in a life context rather than a rarefied one dedicated to art, where, like in a museum or gallery, the context tells you ahead of time that "this is art."
MC: You often dedicate and construct your installations around an author's writings. How do you choose the writers? And how do you undertake the research for selecting the right texts within that person's oeuvre for a given context?
JK: In this case, the exhibition at Vistamare is centered around the writing of Ovid, who was born less that fifty kilometers from the gallery. I like to work with the cultural production of someone who lived locally, which gives an anchor to the meaning of the work. Ovid's writing is now international, which plays on the fact that art can be both international and local on levels of attainable meaning. But again, my choice of material to work with is usually provided by the context of where the show is.
MC: How has the function of visual arts changed since you started your career as an artist?
JK: For one thing, the term "visual" in "visual arts" is less descriptive of the activity. The emphasis is now less on visual more on art. This is a result of conceptual art leaving behind the formalist presumptions about what art is. My early point that "artists don't work with forms and colors, they work with meaning" has manifested itself very much in the practice of art in a general way. Artists are as free to employ, for example, sound in their work as anything else. An investigation into how we produce meaning in art can't be prescriptive.
MC: Often the texts you choose are reproduced as fragments. Is there a statement being made that we can grasp reality only through fragments? And is there a relation between this kind of work and, say, the work of Cy Twombly, Jannis Kounellis, or Giulio Paolini?
JK: It all begins as a fragment. One can easily understand that the construction of meaning, not unlike the construction of reality itself, is fragmentary. One must have a word before one can have a sentence. The perception of a "whole" is culturally induced (and thus contextually, by the way) as something we bring with our perception; it's part of it. In this way the viewer of my work is forced to be engaged in the meaning-making process. They put the fragments together themselves and what is perceived as a "whole" is a dynamic experience, and act of construction that is continually in play.
MC: Is there a social-architectural or institutional context that you have not yet worked with, but have always wanted to? And if yes, why?
JK: Yes, October magazine. [laughs] But simply being the two-thousand-pound guerrilla (note, not gorilla) in the room has its benefits!
MC: You were possibly the first artist to use neon as a medium. It has become very popular again with the latest generations of visual artists, despite the fact that it has practically disappeared from the commercial world and the urban landscape.
JK: In truth, the first artist to use neon was a Czech artist earlier in the 20th century. But the intent behind his work and the work closer to the time I began to use it was always formalist, even decorative. I used neon because it was an existing form of public writing that wasn't art. For my specific work I needed something with a lot of qualities that I could unpack and describe in order to construct a tautology. So it was perfect for my purposes. The other artists of my generation who used it, starting with Bruce Nauman and Keith Sonnier, and then on to Arte Povera, used it without knowledge of my work. With the exception possibly of the Italian artists, none of us knew that others were doing it. The younger artists using it now are in a different situation, as indeed many of them are referencing us, which is probably the only way using neon makes sense. Otherwise it comes off as a kind of sexy decoration, and rather banal.
.
at Vistamare, Pescara
until 30 March 2018