EXHIBITIONS
Judith Bernstein at Karma International, Zurich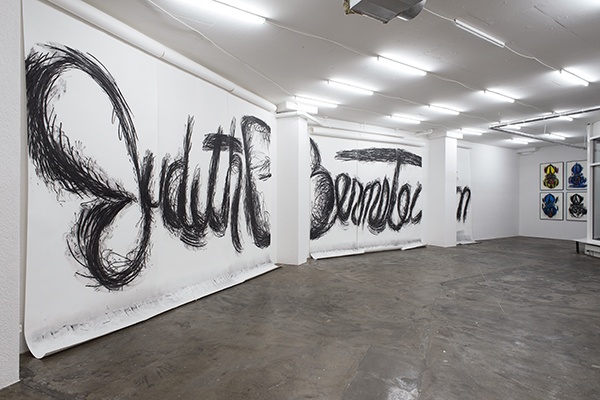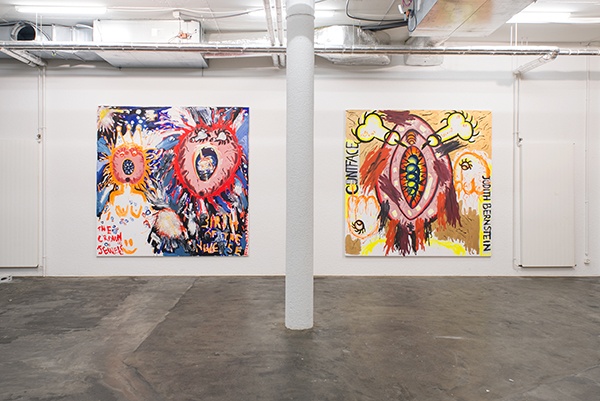 Karma International is thrilled to present Zurich's first solo exhibition of New York-based artist Judith Bernstein. For nearly five decades, Judith Bernstein has created expressionistic drawings and paintings that directly confront militarism and machismo using both gravitas and humor. Her pocket survey at Karma International includes a selection ranging from the 60s to the present, including drawings from her FUCK VIETNAM series, her large scale SIGNATURE Piece and scatological drawings as well as DICK IN A HEAD drawings.

The exhibition also presents two of Bernstein's latest BIRTH OF THE UNIVERSE paintings, which contain her ongoing examination of sexual symbols in addition to a recent interest with outer space, the cosmos, and scientific anomalies. Interactive forces are responsible for all phenomena and the powerful dynamic reflects back to human relationships.
Bernstein attended Yale School of Art as a graduate student in the 60s, during a time when Yale had an all-male undergraduate program. The gender inequality was extreme. This fact and many others led to her obsession with feminism and political injustices. During this time, Bernstein became fascinated with explicit bathroom drawings. She explains that graffiti is deeper than one can imagine, because when one's releasing on the toilet, they're also releasing from their subconscious. In her Fuck Vietnam series (1966- 68), she used raw humor and aggression to confront war with graphic, in-your-face words and imagery. "No visual is as crude as war." In 1970, Bernstein made the leap to drawing hardware screws that morphed into humongous charcoal phallic presences. They are power images that continue to characterize war and feminism. Bernstein's art is a self-portrait of her ideas and provides a look into her subconscious. Her voice continues to scream.
.
at Karma International, Zurich
until 11 October 2014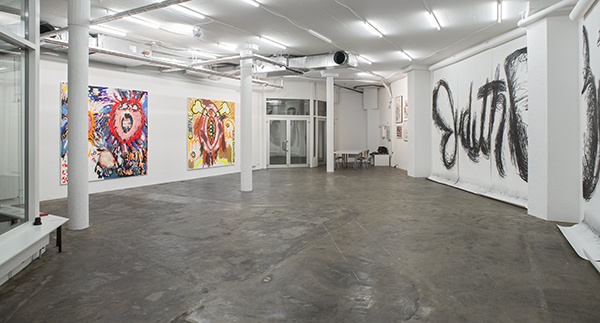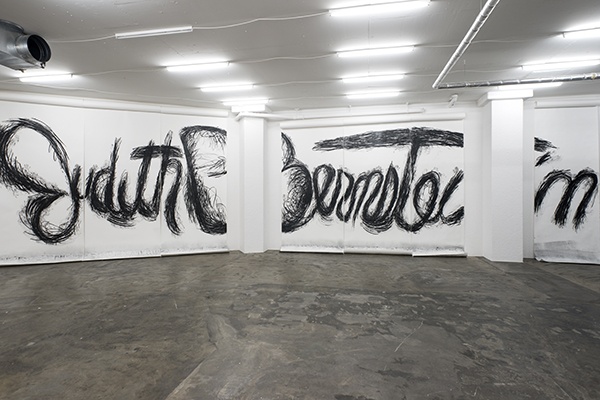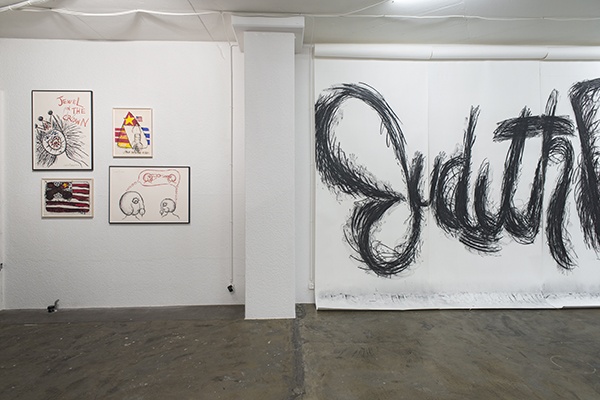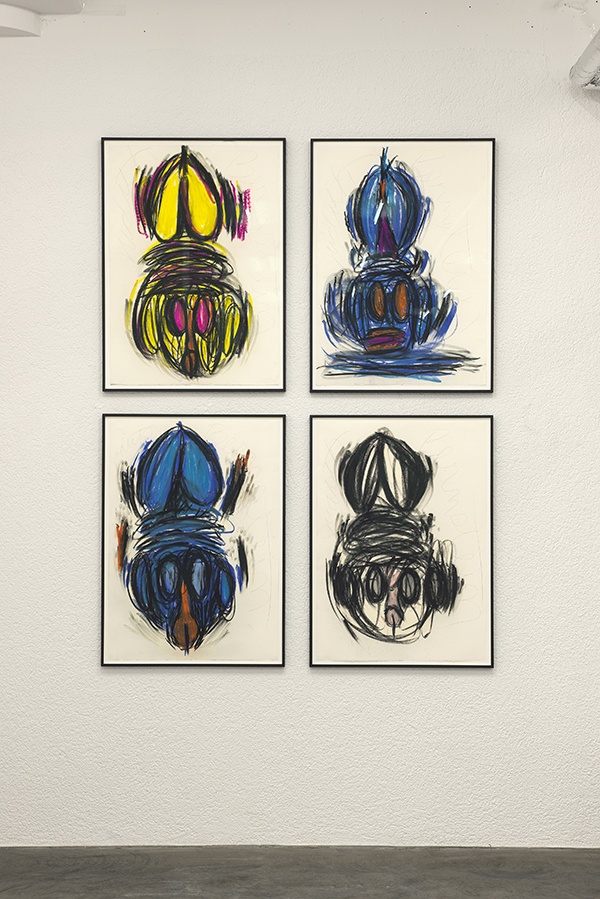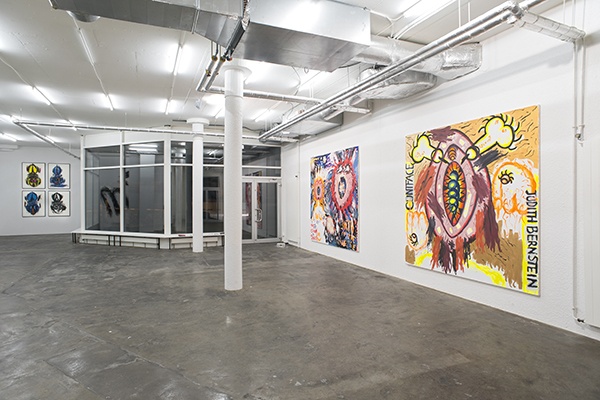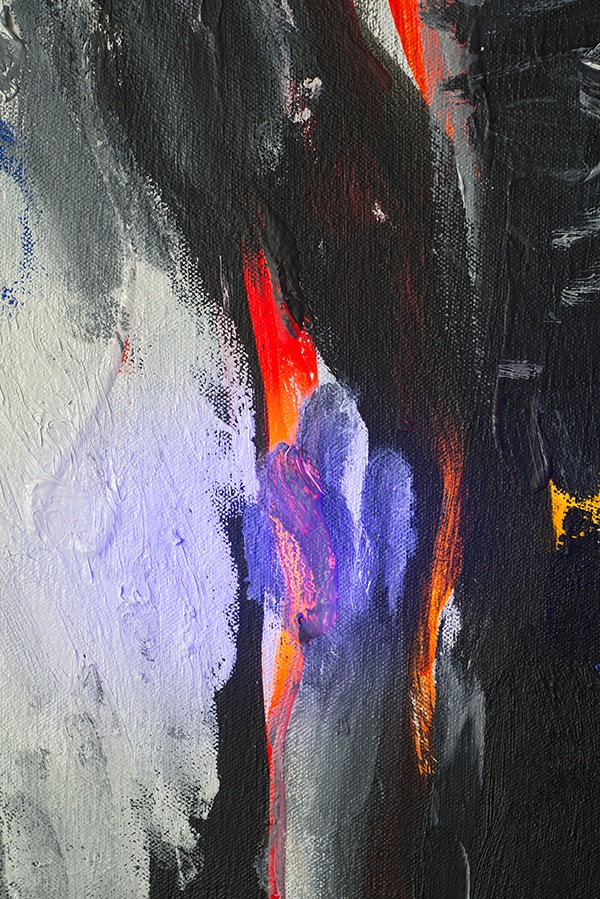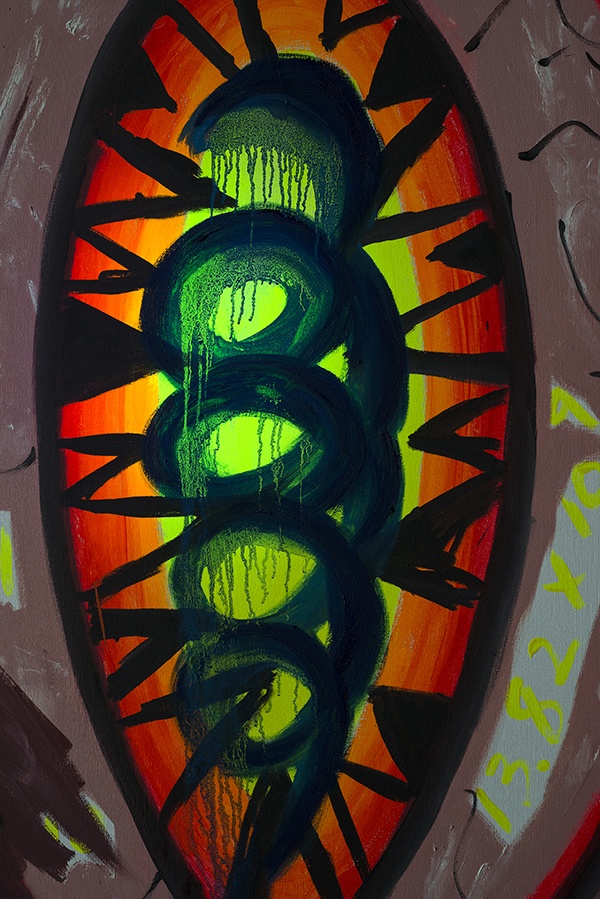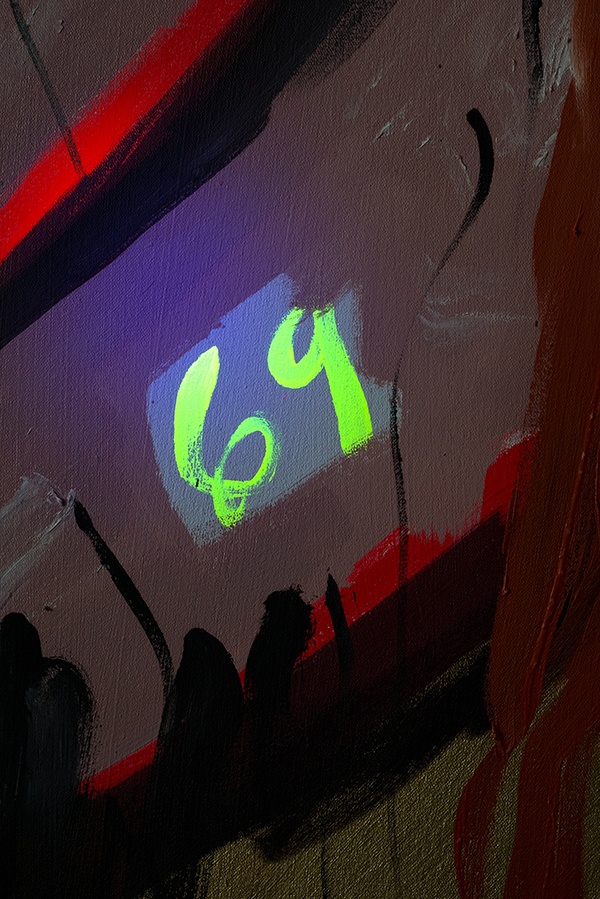 Judith Bernstein installation views at Karma International, Zurich, 2014