EXHIBITIONS
Julia Feyrer "Alternatives and Opportunities" at Catriona Jeffries, Vancouver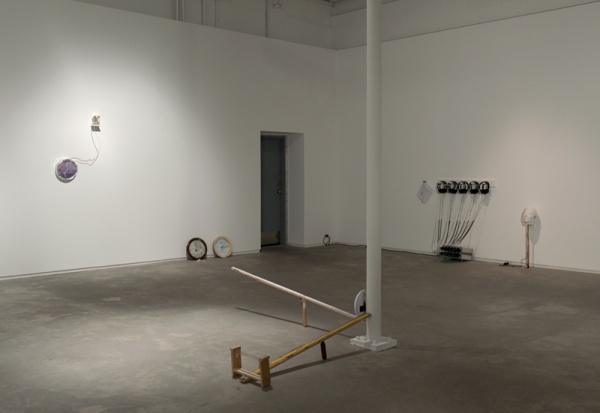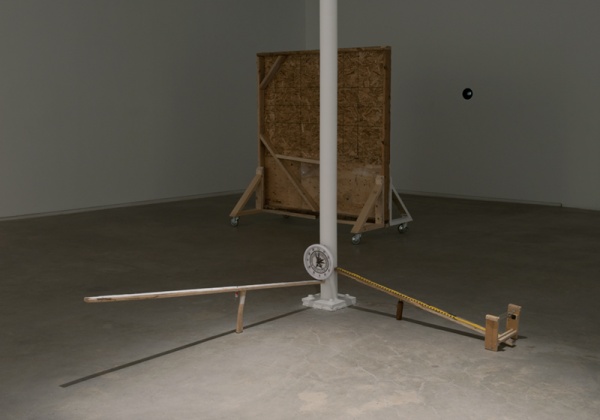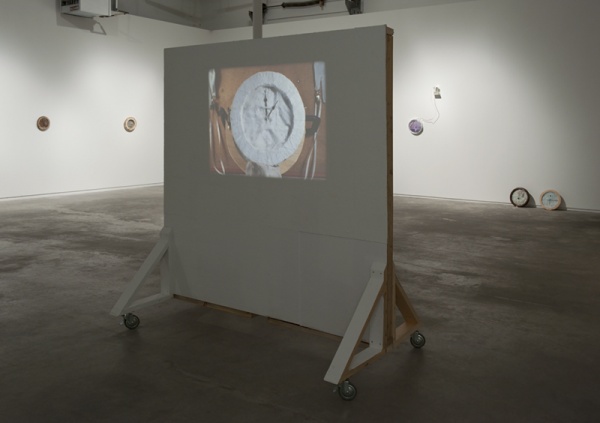 The first solo exhi­bi­tion by Julia Feyrer at Catriona Jeffries features works in 16mm film, sound, sculp­ture and daguerreo­type. Three dis­tinct bod­ies of work are shown, includ­ing The Artist's Stu­dio, Lit­tle pitch­ers have big ears and Dailies. These works con­sider the cam­era, the micro­phone, and the clock, respec­tively, as appa­ra­tuses or devices with which to mea­sure and struc­ture per­cep­tion. Feyrer's recent works present these metaphor­i­cal objects in rela­tion to the human body as a receptor.
Within The Artist's Stu­dio (2012) Feyrer has con­tin­ued her inter­est in the alchemic pro­duc­tion of daguerreo­types as a sci­en­tific pro­ce­dure of image mak­ing and the site of the stu­dio as a stage in which art objects con­front their iso­la­tion and lone­li­ness as rar­efied arti­facts with­drawn from the world. Feyrer began the work by stag­ing a sculp­tural tableau as a recre­ation of a daguerreo­type taken by Louis Daguerre in 1836 of an 'artist's stu­dio', which was in fact not a doc­u­ment of a work­ing artist's stu­dio, but rather was staged by Daguerre him­self. Feyrer's tableau becomes inhab­ited and unhinged in a 16mm film and series of three sequenced daguerreo­types. The film's unsyn­chro­nized voice-over text is a sub­tle inter­ven­tion on Leonardo Da Vinci's 'Codex Urbinas'- a trea­tise on the mate­r­ial dif­fer­ences of the clas­si­cal stu­dio of a painter and of a sculptor.
Con­sid­er­ing anal­o­gous states of embod­i­ment in both objects and expe­ri­ence, in Lit­tle pitch­ers have big ears (2012), the artist pro­duced a bin­au­ral micro­phone, which records sound spa­tially, in the same man­ner as our ears hear sound. The bin­au­ral micro­phone takes the form of a human head, affixed with sil­i­cone ears. Inside the empty cav­ity of the plas­ter head is a small pil­low filled with mug­wort, a herb that both encour­ages the mem­ory of dreams in those who sleep on it and pro­tects trav­el­ers on their jour­ney. This instru­ment was used by Feyrer to make a bin­au­ral record­ing as she moved through the phan­tas­magoric museum spaces of the Royal BC Museum in Vic­to­ria,BC. In this museum, which presents his­tory through a flood­ing of all the senses by means of its intri­cately detailed and life-sized his­tor­i­cal dio­ra­mas, Feyrer's instru­ment allowed for an embod­ied record­ing of this anachro­nis­tic promenade.
In her lat­est film, Dailies, the artist built an exten­sive series of clocks, first to be used as props in a 16mm film and then to behave as sculp­tures within the space of the exhi­bi­tion. Her inter­est in clocks is man­i­fold; each clock com­po­nent is con­sid­ered as part of a metaphor­i­cal phys­i­ol­ogy, ie. the 'hands' and 'face' of the clock, as well as the clock's 'body' which takes the form of a con­tainer, or cap­sule. Pre­sented as an unedited series of film rolls, Dailies stages the pro­duc­tion of each clock with a vari­ety of tech­niques, doc­u­ment­ing a messy and wildly impro­vi­sa­tional approach. Every clock has a par­tially obscured view, and is stuck at a par­tic­u­lar hour, with the sec­ond hand stalled yet still tick­ing. They are each 'alive' yet par­a­lyzed in their moment, per­form­ing a dura­tional yet non-progressive trick pre­car­i­ously and nervously.
Julia Feyrer (b. 1982, Vic­to­ria, BC) lives and works in Van­cou­ver. She grad­u­ated in 2010 with a Meis­ter­schü­lerin from the Städelschule in Frank­furt, Ger­many, fol­low­ing her under­grad­u­ate degree from the Emily Carr Insti­tute of Art and Design in Van­cou­ver. She has a forth­com­ing exhi­bi­tion at Leon­hardi Kul­tur Pro­jekte, Frank­furt and recent solo exhi­bi­tions include Irreg­u­lar Time Sig­na­tures, Johan Berggren Gallery, Malmö (2011) and The Poo­dle Dog Orna­men­tal Bar, Art­s­peak, Van­cou­ver (2010). Her work has been included in the fol­low­ing group exhi­bi­tions Children's Films, Biele­felder Kun­stverein (2011); The Prob­lem of Noth­ing, Hayaka ARTI, Istan­bul (2011);Geschmacksver­stärker, MMK Zol­lamt, Frank­furt (2010), Ghost Town, 'Ghost Town', MOTHER, Frank­furt (2010).
–
at Catriona Jeffries, Vancouver
through April 14, 2012
–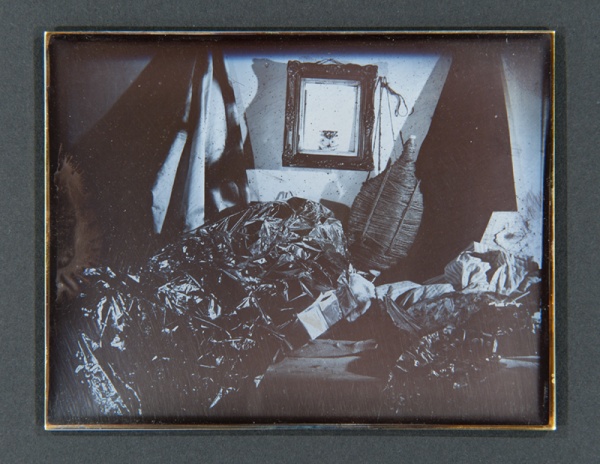 Studio 1, 2, & 3, 2010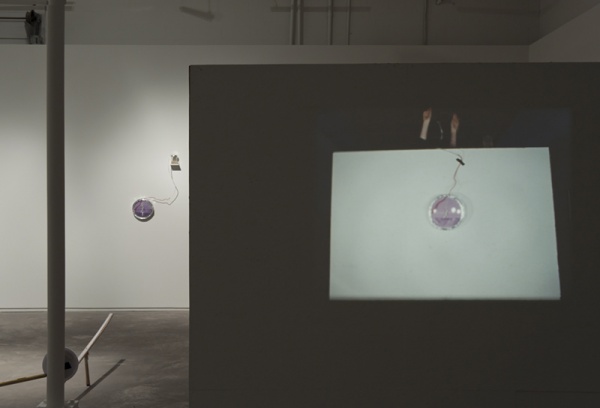 Dailies, 2012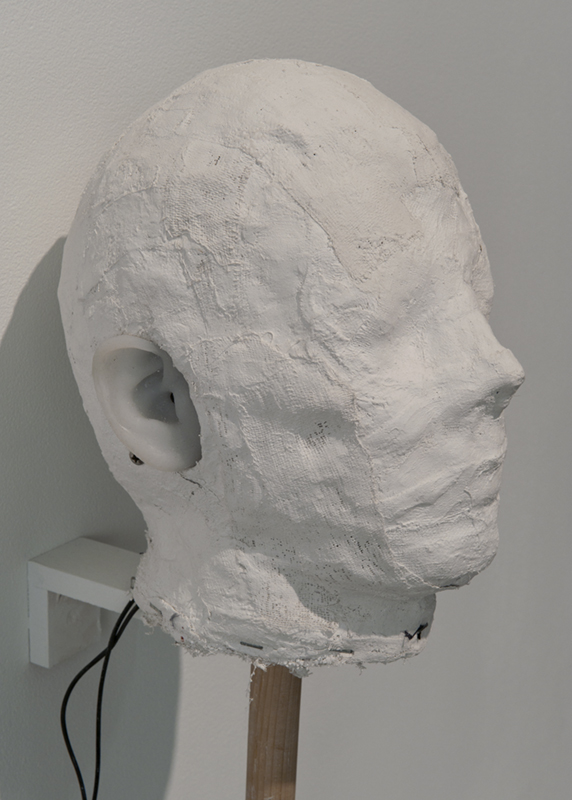 Little Pitchers Have Big Ears, 2012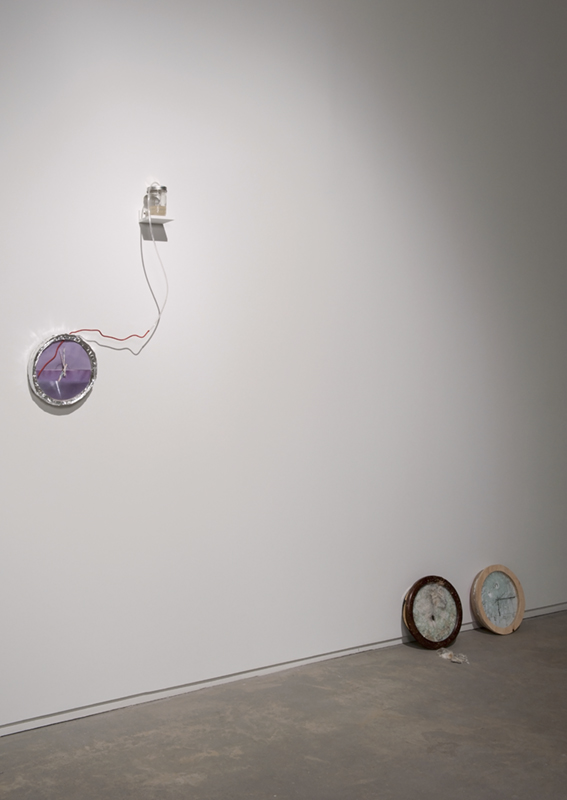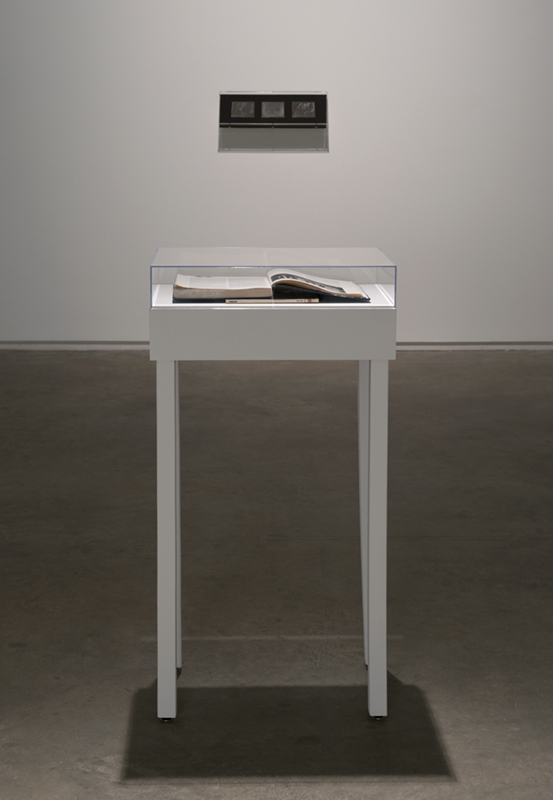 History of Photography, 2012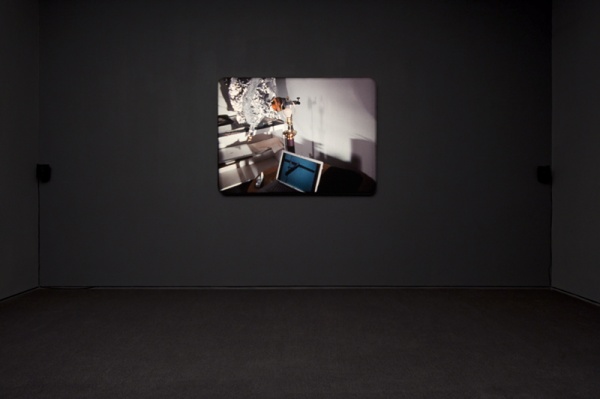 The artist's studio, 2010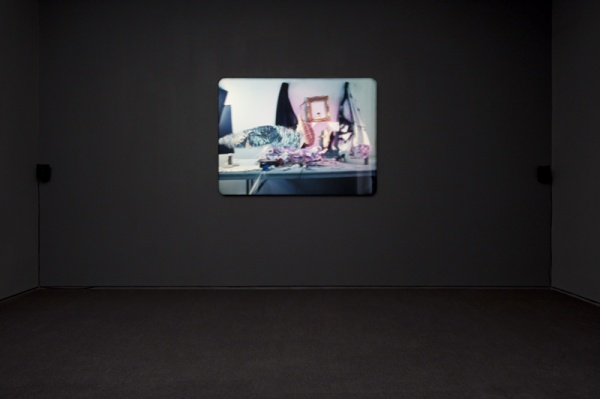 The artist's studio, 2010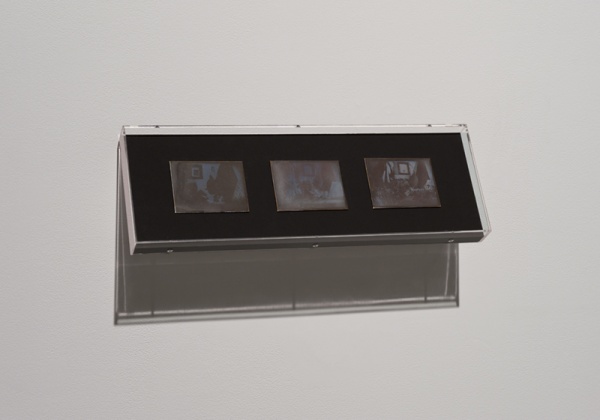 Studio 1, 2, & 3, 2010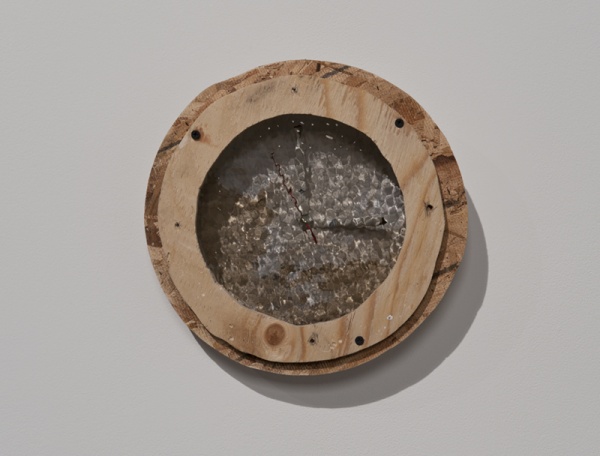 Smoked-Muffled (Writer's Block), 2012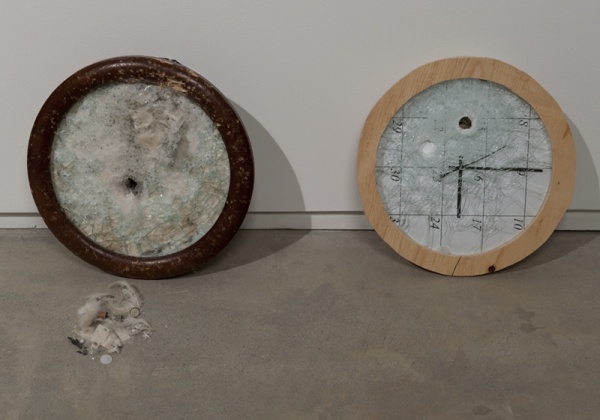 Shot, 2012 and Dated, 2012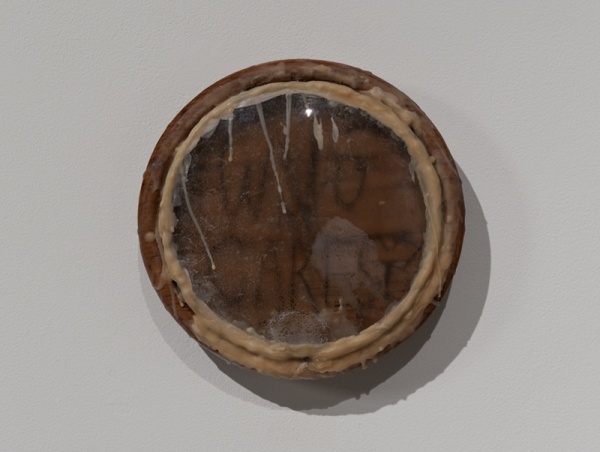 Sauna Clock (Diffuser), 2012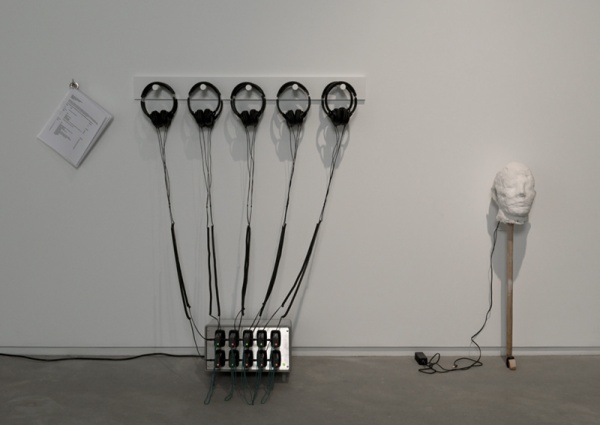 Little Pitchers Have Big Ears, 2012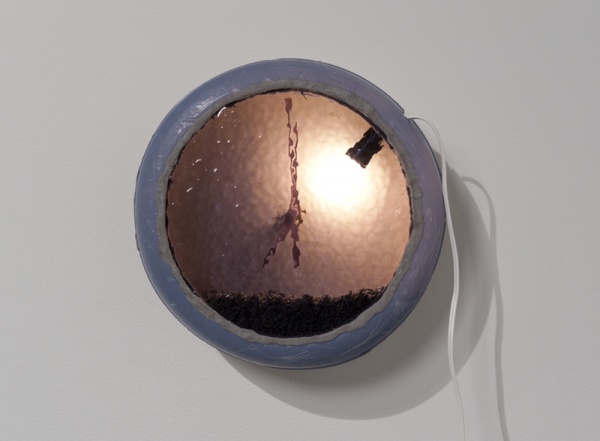 Lavendered-Muffled (Atomizer), 2012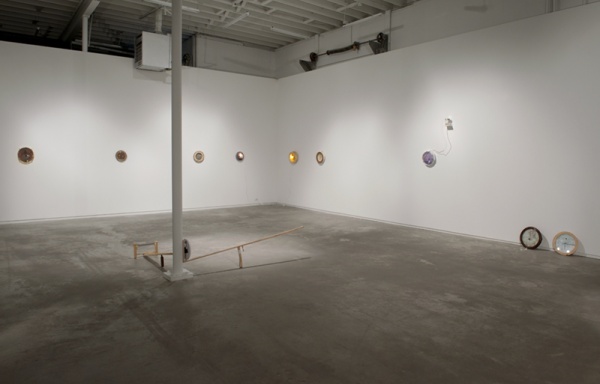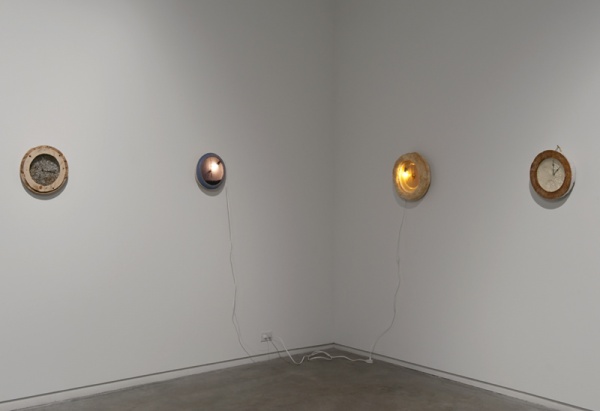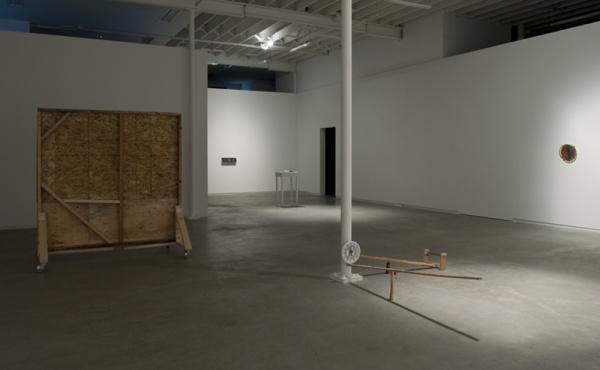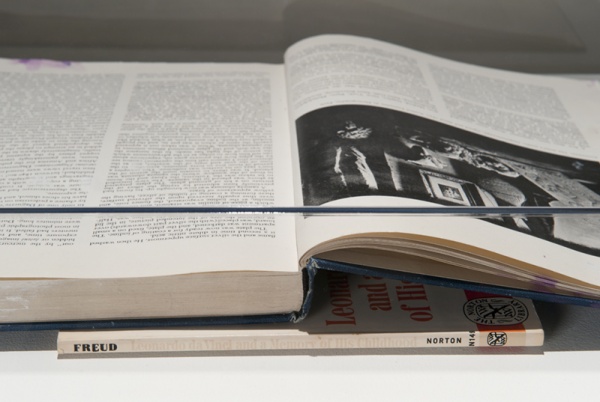 History of Photography, 2012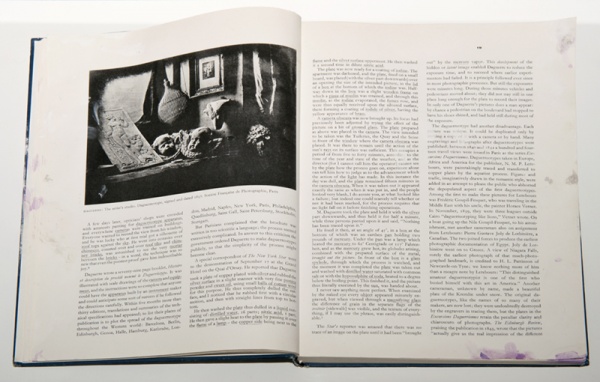 History of Photography, 2012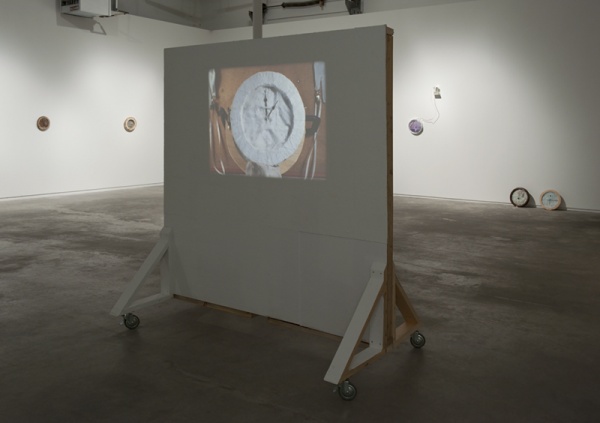 Dailies, 2012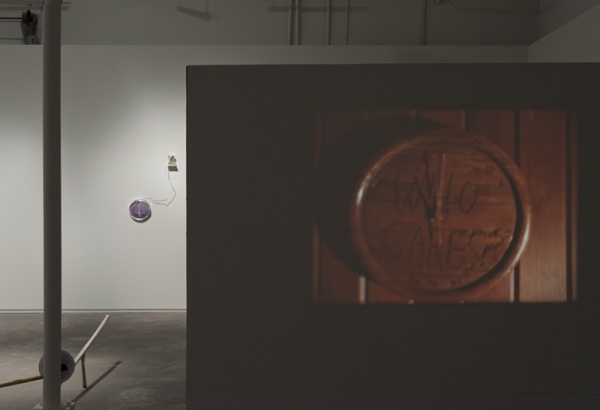 Dailies, 2012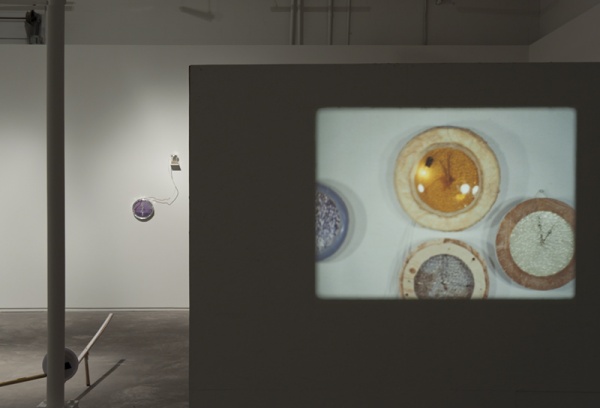 Dailies, 2012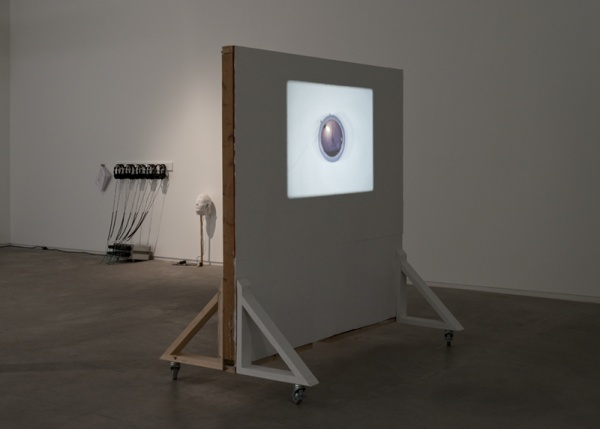 Dailies, 2012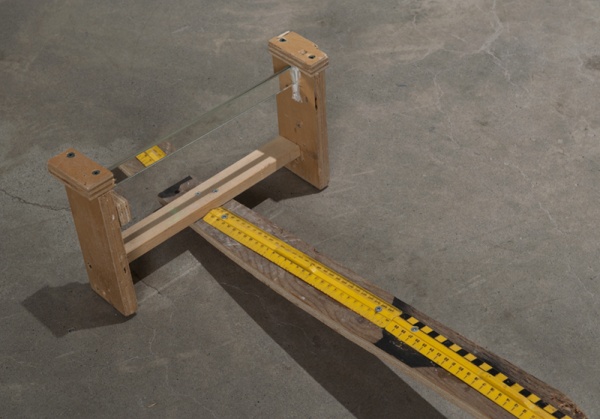 Curriculum Arm, 2011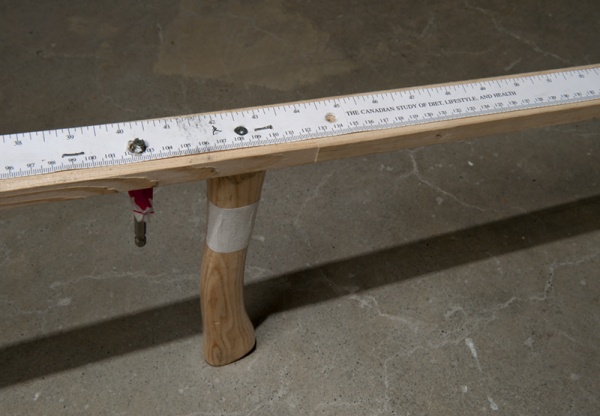 Canada Arm & Honduras Clock, 2012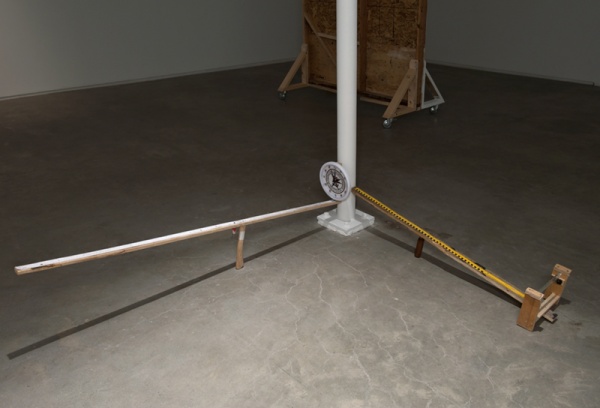 Canada Arm & Honduras Clock, 2012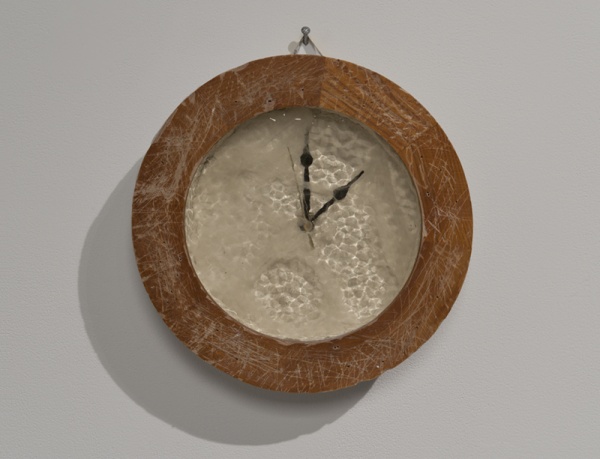 Antiqued-Muffled (The Crypt), 2012
–
All images – Courtesy of Catriona Jeffries, Vancouver