EXHIBITIONS
Julie Mehretu "A Universal History of Everything and Nothing" at Centro Botín, Santander
Close
1
2
3
4
5
6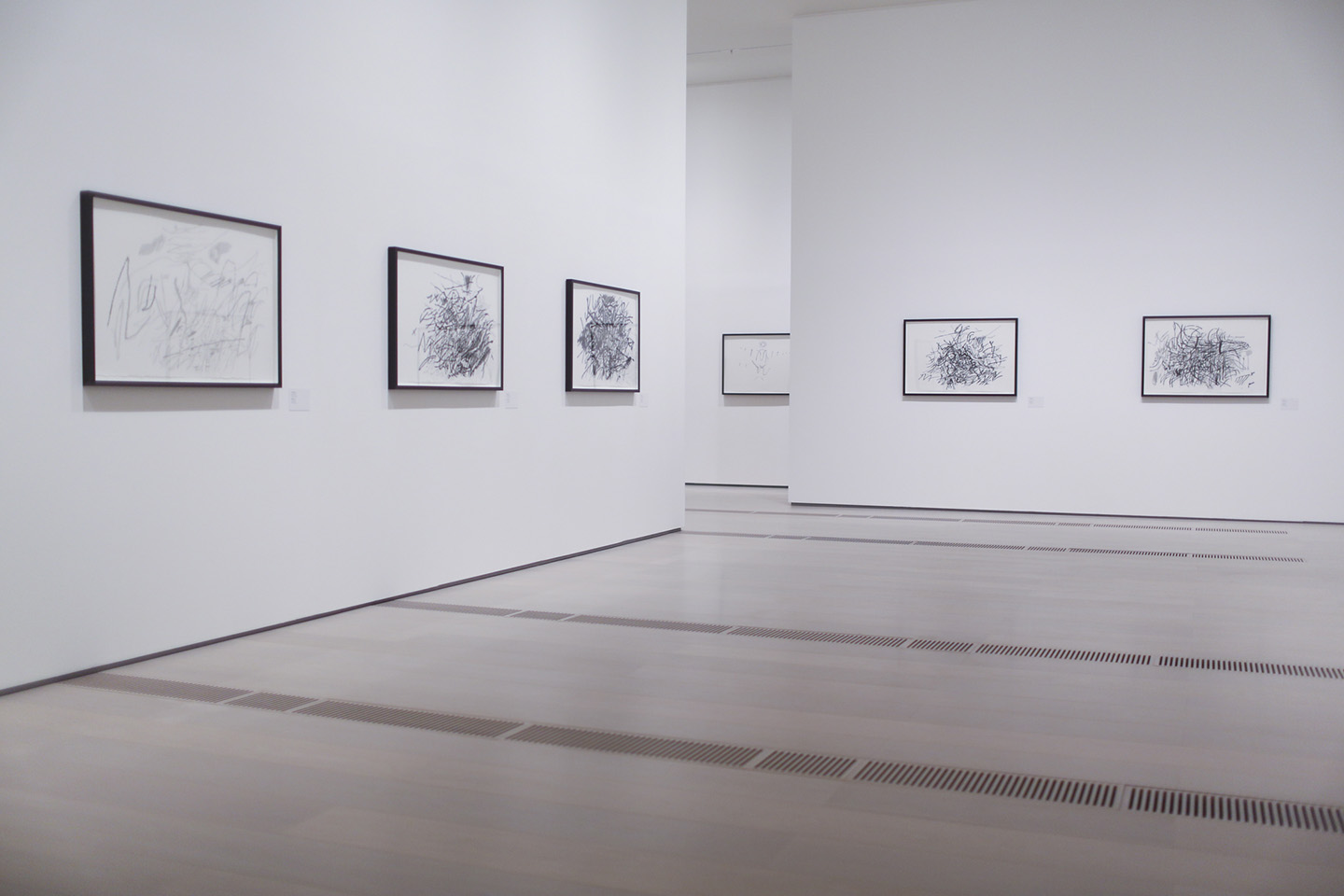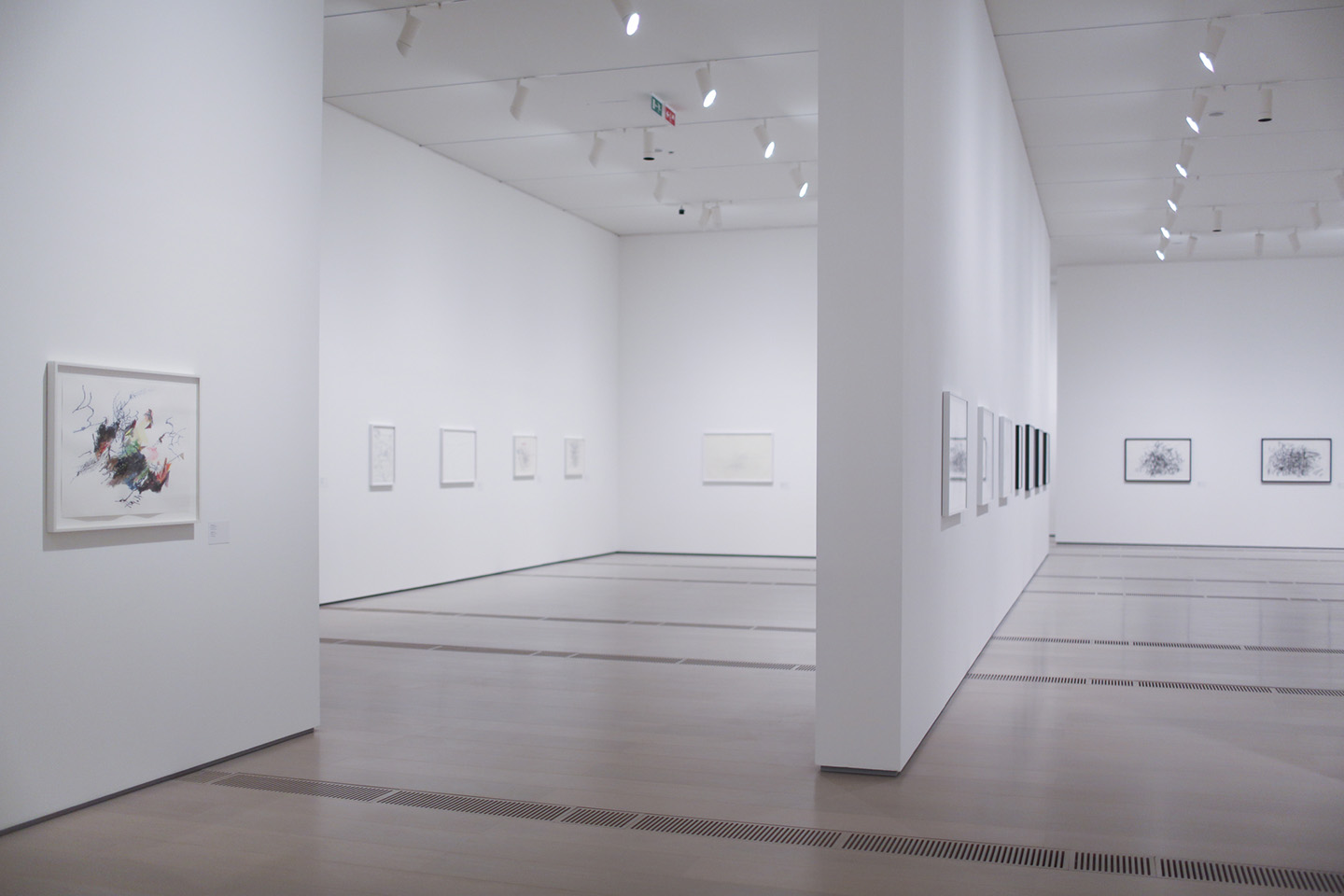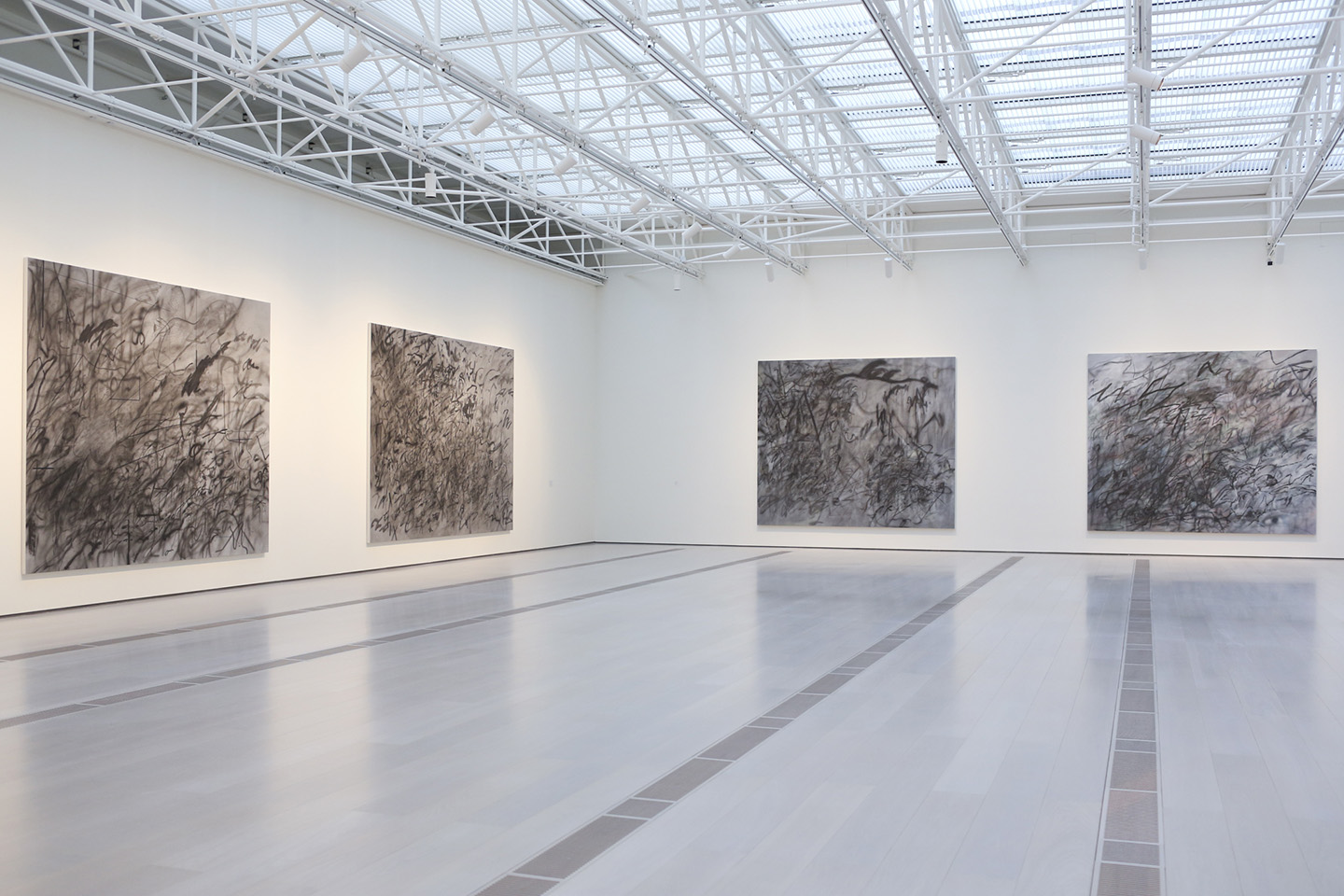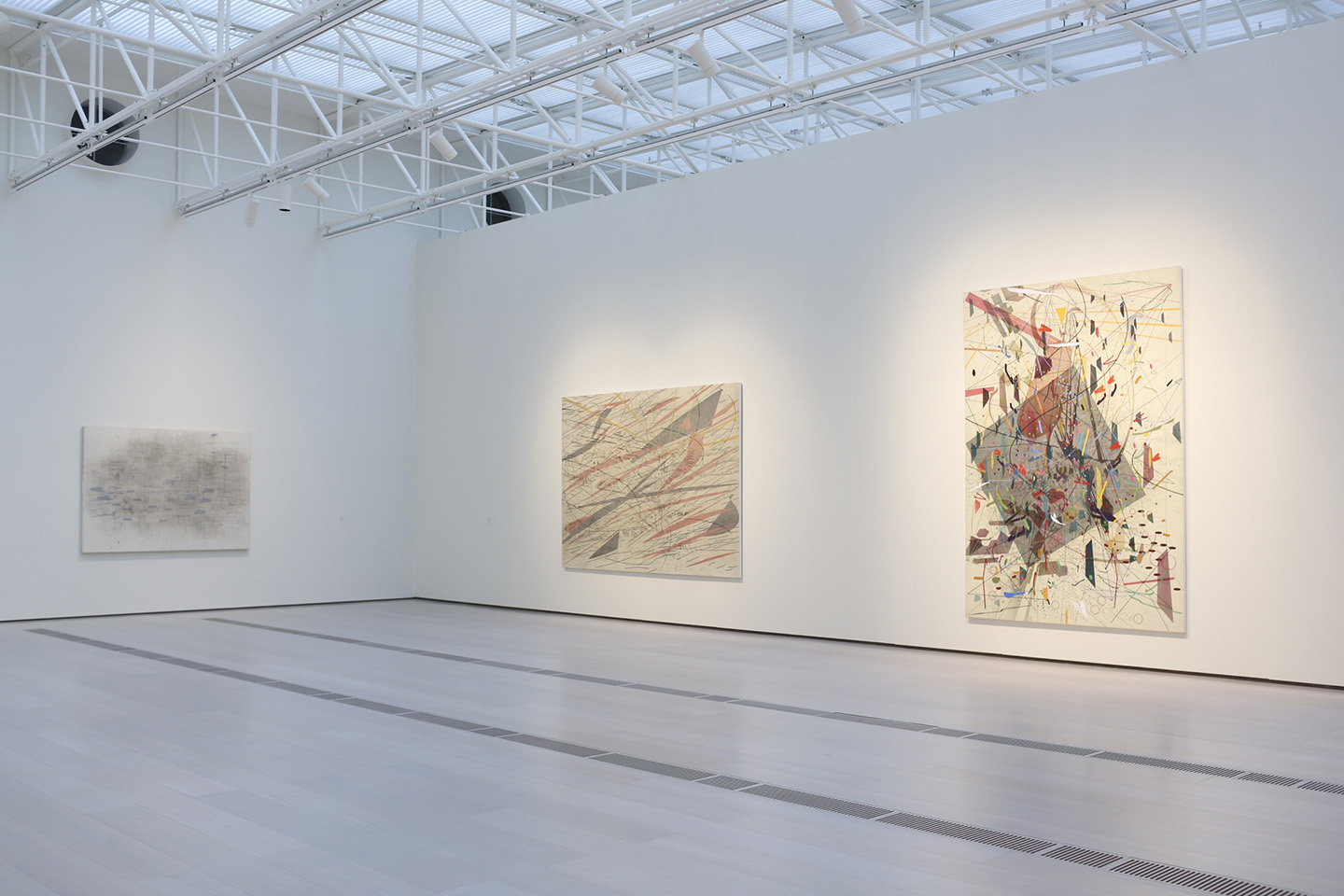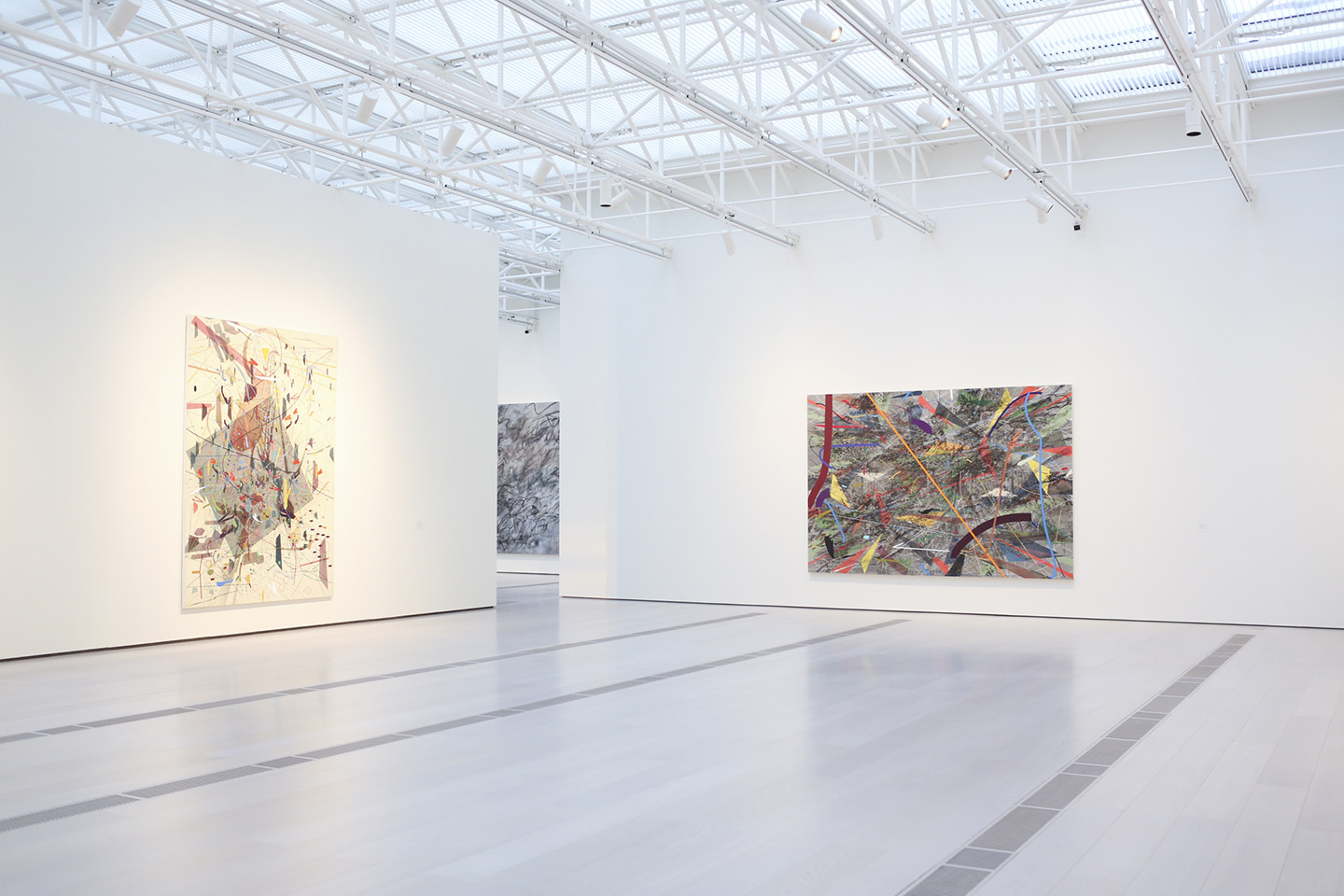 The Centro Botín in Santander presents the exhibition Julie Mehretu. A Universal History of Everything and Nothing. The show features a selection of around 30 paintings and 60 drawings from key moments in Mehretu's practice, making it the most comprehensive exhibition of her work in Europe to date.
Born in Ethiopia in 1970, Mehretu made a name for herself in the New York art scene in the late 1990s with a highly personal vocabulary. Using techniques such as drawing, ink and acrylic, Julie Mehretu combines geometric lines, architectural drawings and urban projections with layers of colour and other more personal elements, brushstrokes and quasi-calligraphic marks.
Maintaining a complex balance between precision and chaos, the forms interact in the canvas sometimes taking the shape of a whirlpool or streams, other times that of pieces bursting in the air as if in an explosion that tries to reach the beholder.
All the surfaces are meticulously worked by the artist. Layers, lines, brushstrokes and marks are juxtaposed on top of each other, other times erased or blurred by Mehretu herself, leaving on the canvas a voluntary trace of movement and interaction.

Mehretu's pieces are sometimes redolent of crowds, the agitation of our time, the energy of a world in constant motion, evoking either current or historical events, vanishing cities or civilisations, geo-political dynamics, moments of fragility or change. They are, in her own words, "story maps of no location."
Benjamin Weil, art director of Centro Botín, underscores Julie Mehretu's social engagement in her work, her will to embrace time and history as well as her reflections on social order, symbols of power and political thinking. "The selection of paintings reproduced in Julie Mehretu. A Universal History of Everything and Nothing is all the more significant as representative of a post-9-11 period in which war and its spectacle have become a daily occurrence, and in which violence, racism and crimes against humanity have become a blip on the radar of current events. Tracing the evolution of Mehretu's oeuvre over this time, A Universal History of Everything and Nothing also reveals the continued and active reflection on painting as a medium that speaks to us in the present". Weil also acknowledges his profound gratitude towards Mehretu: "we must express our heart-felt thanks to Julie Mehretu for accepting our invitation to work with Centro Botín in Santander and the Serralves Museum of Contemporary Art in Porto. We are indebted to her for her steadfast spirit of collaboration, and for her moral as well as artistic intelligence that is part of her extraordinary art. We are also delighted to collaborate with the Serralves Museum of Contemporary Art in the artist's first one-person exhibition in Portugal and the most important exhibition dedicated to her work in Europe."
Exhibition walktrough
Centro Botín proposes a complete overview of the artist's production, ranging from her early graphite drawings and her ink and acrylic paintings, to her large-scale canvases with worked surfaces and complex architectures, and also featuring her more dramatic recent works.
While her paintings will be on display in Gallery 2 on the second floor, where the Carsten Höller exhibition was installed until recently, her smaller sized drawings will be on show at Gallery 1 on the first floor, where they will be hung following the closure, this coming 24 September, of the exhibition Lightness and Boldness. Goya's Drawings.
And so, as from 12 October, it will be possible to see pieces like Arcade (2005) or Zero Canyon (a dissimulation) (2006), where one can appreciate signature features of Mehretu's work, like her use of architectural drawings, colour, the succession of layers and marks and her choice of large formats to generate a unique experience in the beholders.
In later works, like in her suite Invisible Line, the artist begins to shed architectural references and colour in order to focus on gesture, in a quasi-calligraphic line charged with energy and vibration. Another of her most recent series, Conjured Parts, comments in an even more harrowing tone on references to current affairs, like in the case of Conjured Parts (Syria), Aleppo and Damascus (2016).
The exhibition has been curated by Vicente Todolí, President of the Fundación Botín Artistic Committee, and Suzanne Cotter, Director of Fundação Serralves-Museu de Arte Contemporanea, Porto.
at Centro Botín, Santander
until 25 February 2018