EXHIBITIONS
Jutta Koether "Seasons and Sacraments" at DCA, Dundee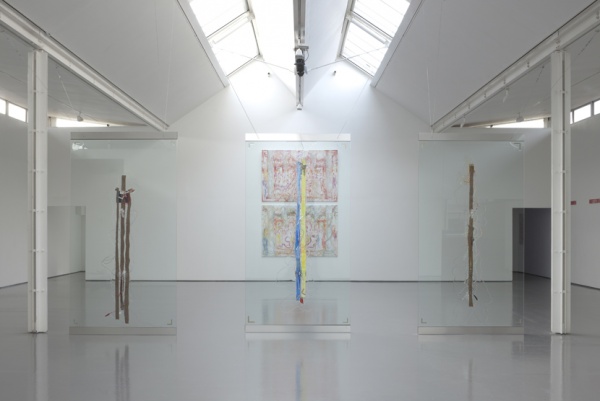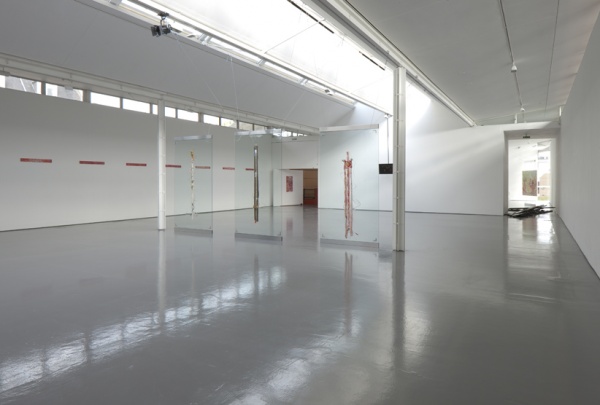 Featuring a selection of new and recent works, "Seasons and Sacraments" is Jutta Koether's response to two important series of paintings by the French artist Nicolas Poussin (1594-1665) and is the largest exhibition of the artist's work in the UK to date.
"Seasons and Sacraments" is an exhibition of contemporary paintings by an artist who is remembering, repeating and working within the tradition of historical painting, while at the same time deviating from and radicalising the conceivably conservative position of being a painter
The idea of "Network Painting" is central to Koether's work. It is a term coined by the art historian David Joselit in his essay Painting Beside Itself from the journal October, 2009. It references a statement by Martin Kippenberger (1953-1997), a contemporary of Koether's, in which he states that: "Simply to hang a painting on the wall and say that it's art is dreadful. The whole network is important!". Koether acknowledges and emphasises the act of reading and re-interpreting paintings within her own work. This process was expanded in a performative event by the artist which will took place in the galleries on Thu 7 March.
–
at Dundee Contemporary Arts, Dundee
until 21 April 2013
.
Above – Jutta Koether, Confirmation, 2012-2013
.
–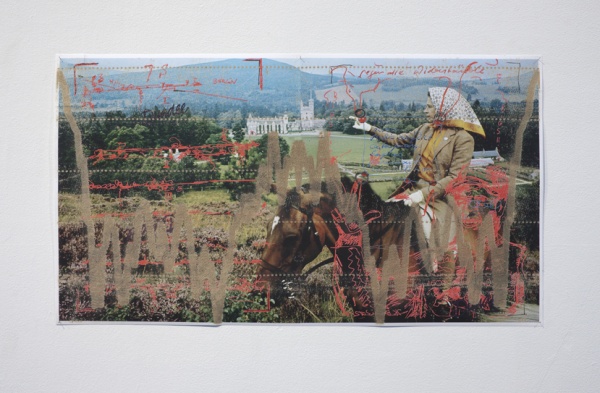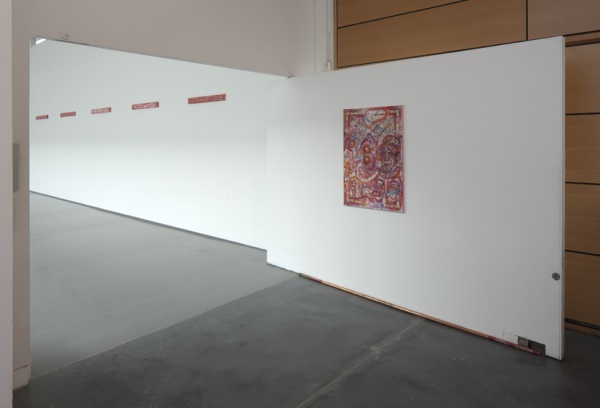 Jutta Koether, Confirmation, 2012-2013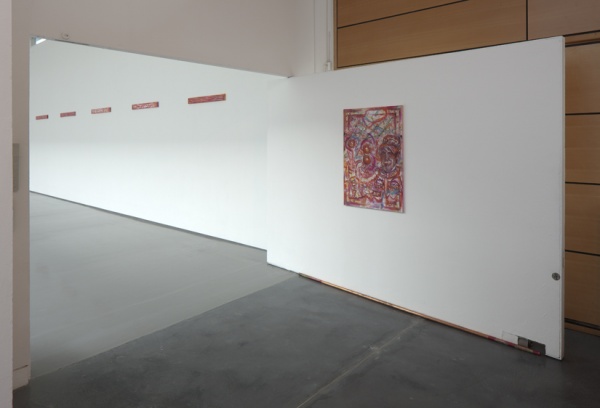 Jutta Koether, Baptism, 2012-2013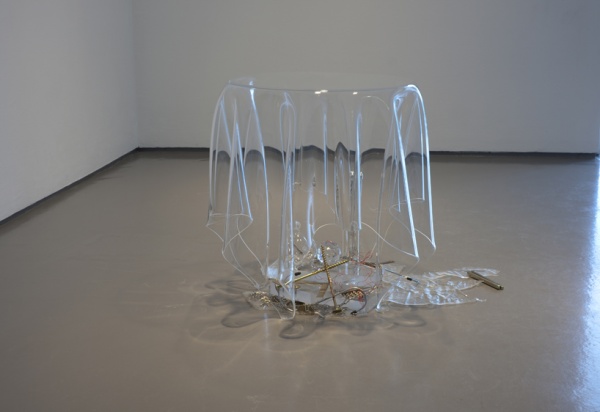 Jutta Koether, Penance, 2012-2013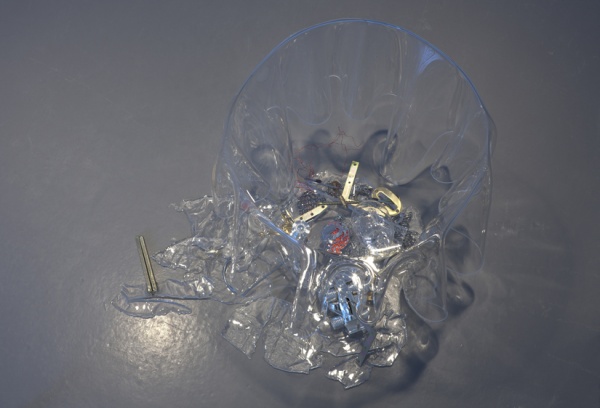 Jutta Koether, Penance, 2012-2013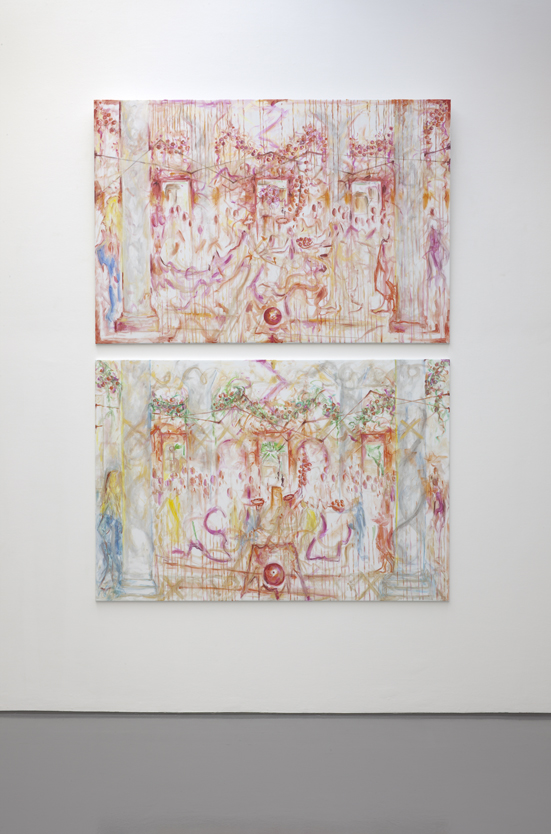 Jutta Koether, Marriage, 2012-2013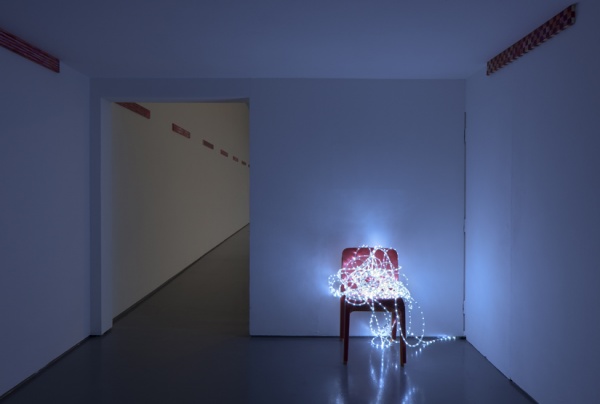 Jutta Koether, Ordination, 2012-2013 (detail)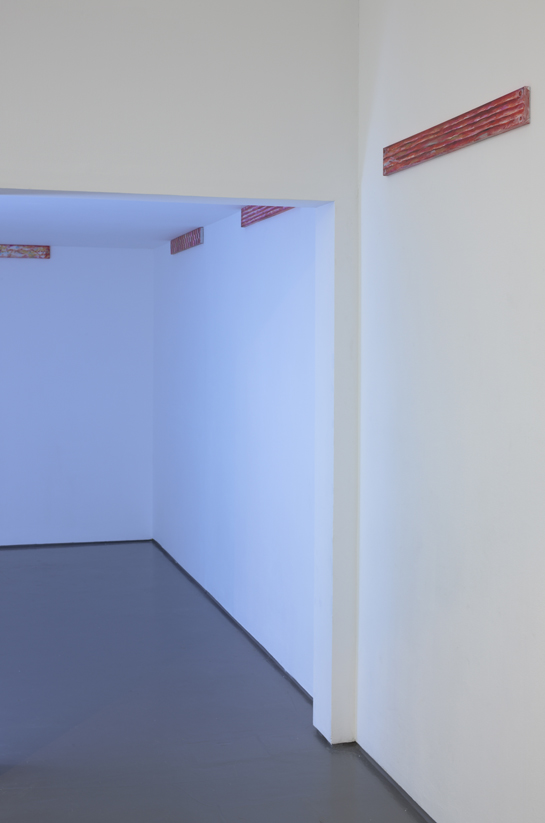 Jutta Koether, Ordination, 2012-2013 (detail)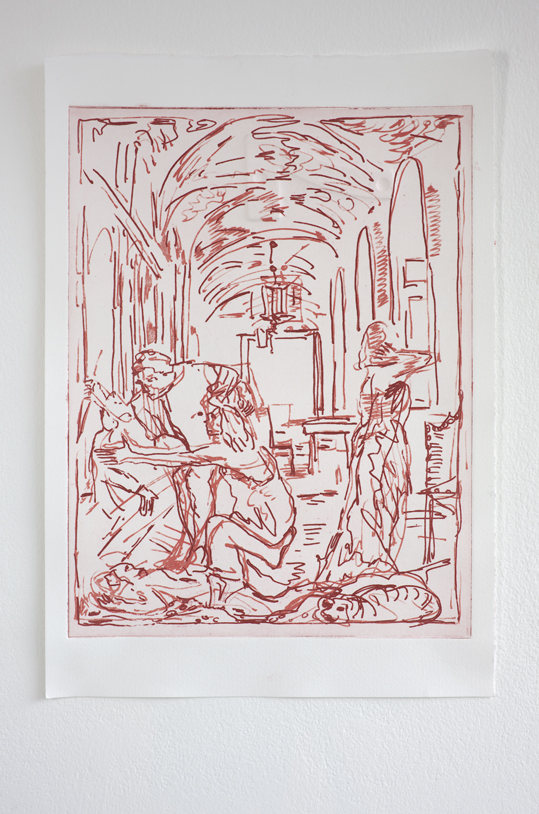 Jutta Koether, (Drawings for All) The Seasons, 2011 (detail)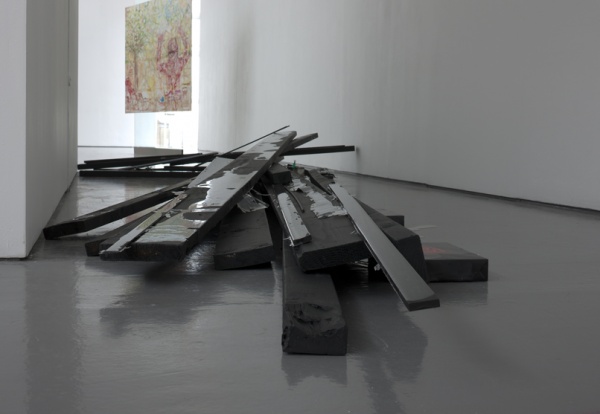 Jutta Koether, Extreme Unction, 2012- 2013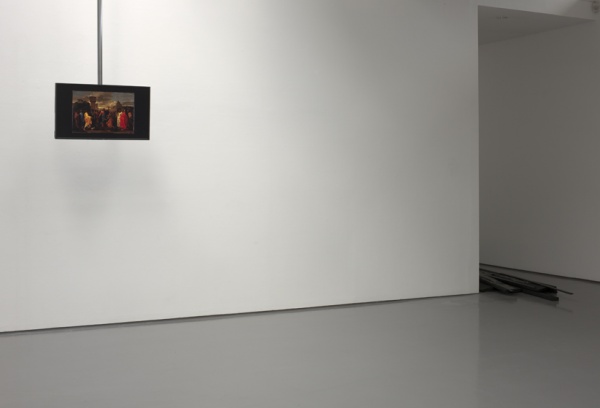 Jutta Koether, Eucharist, 2012-2013
Courtesy of DCA, Dundee