REVIEWS
Kai Althoff at MoMA, New York
Close
1
2
3
4
5
6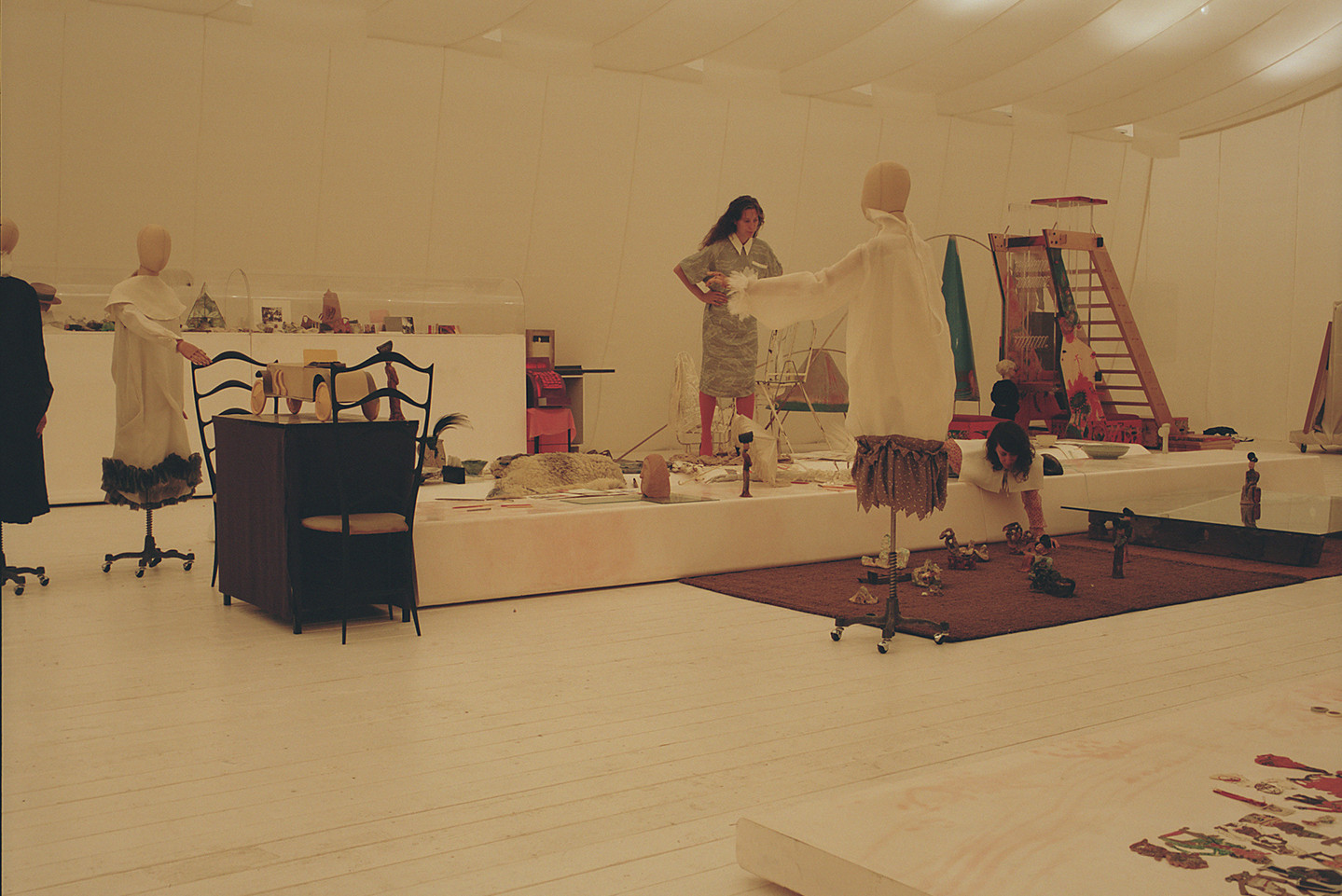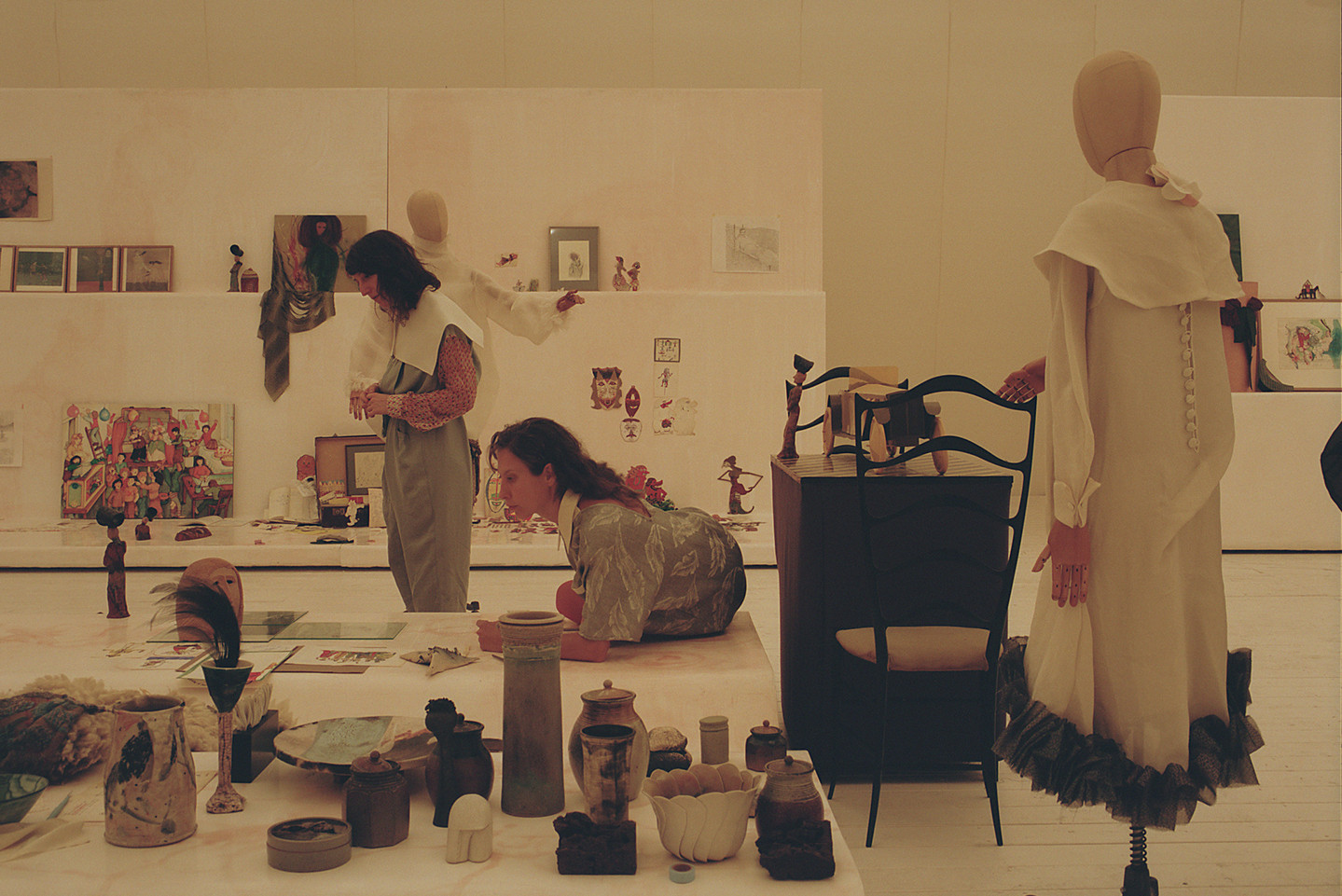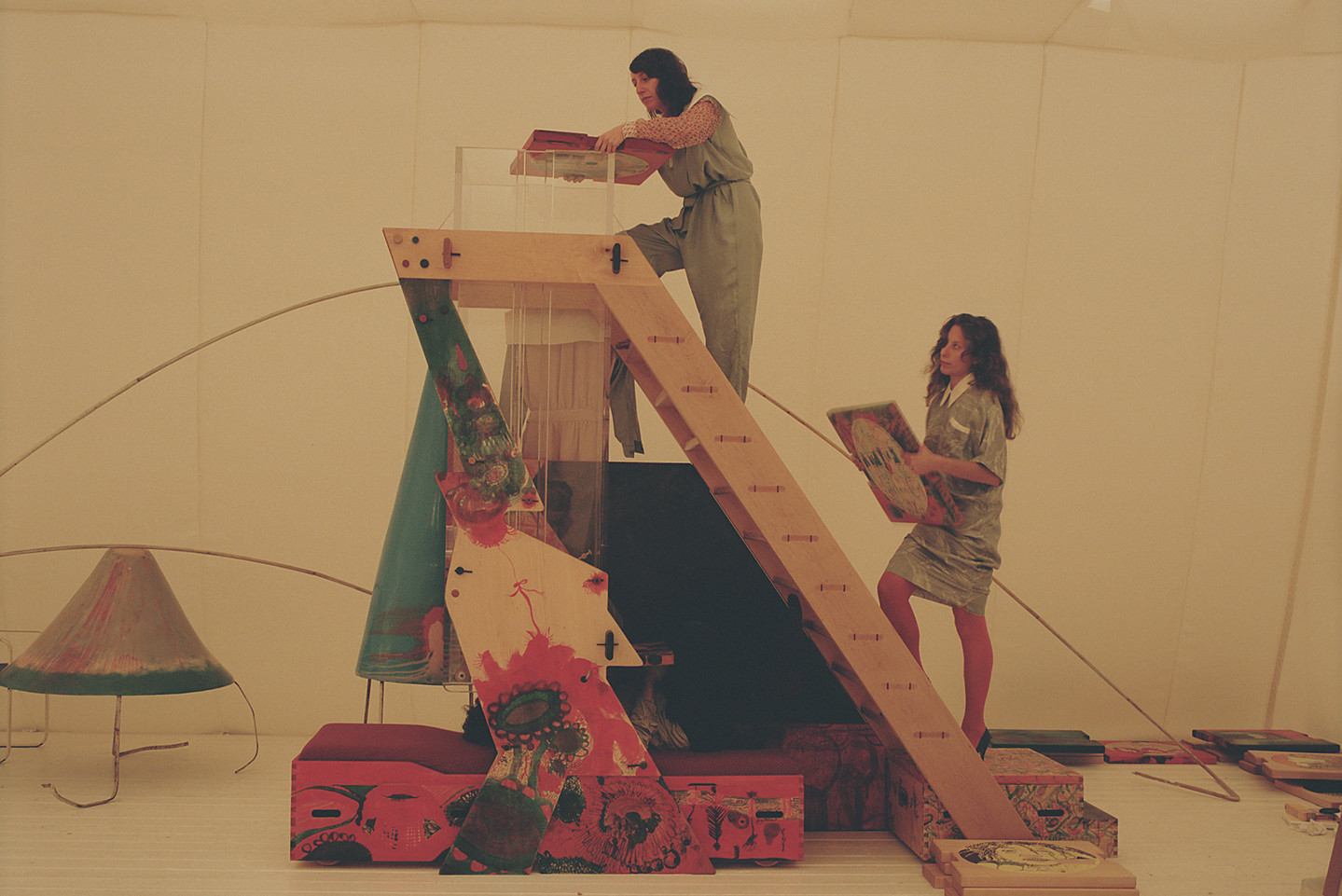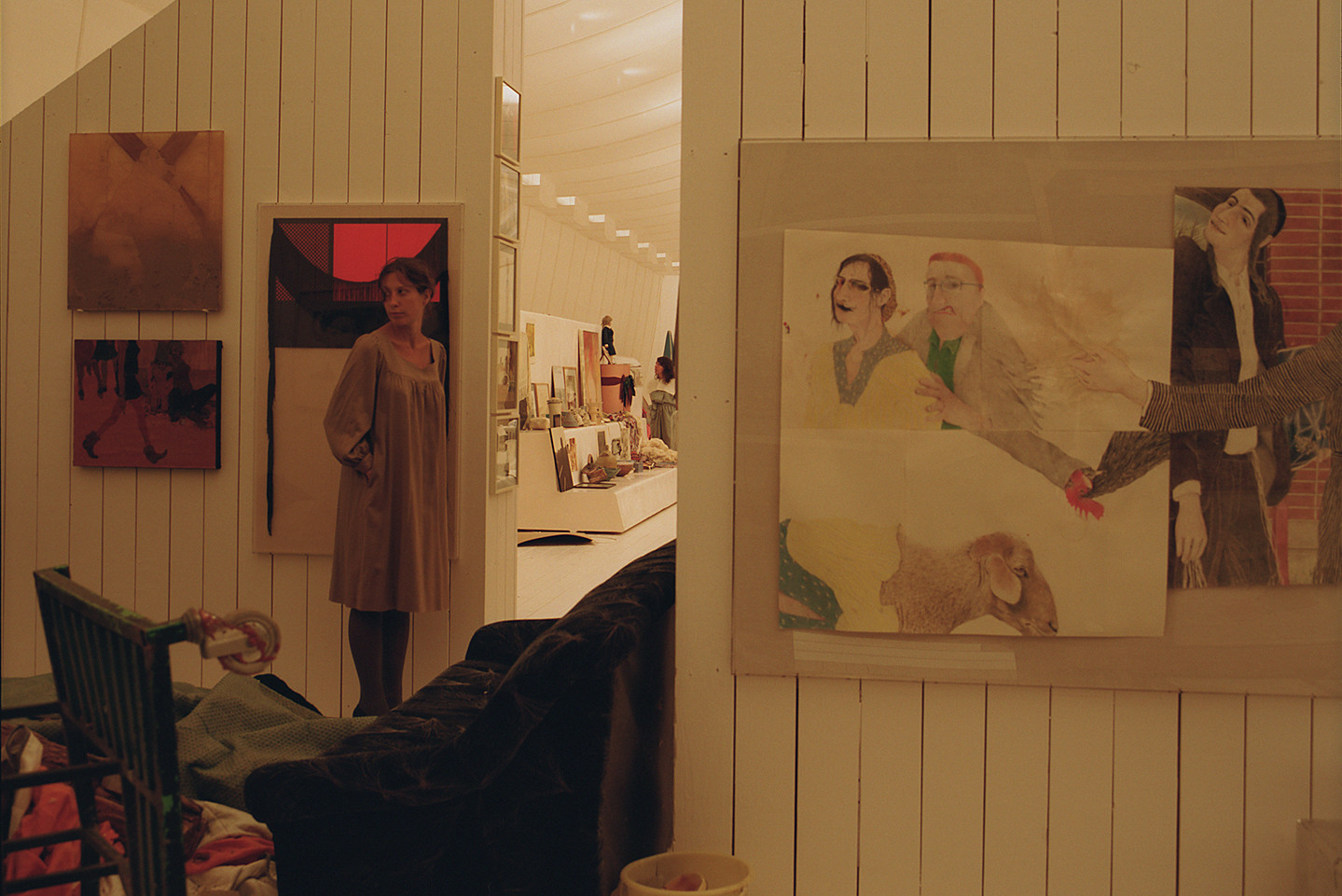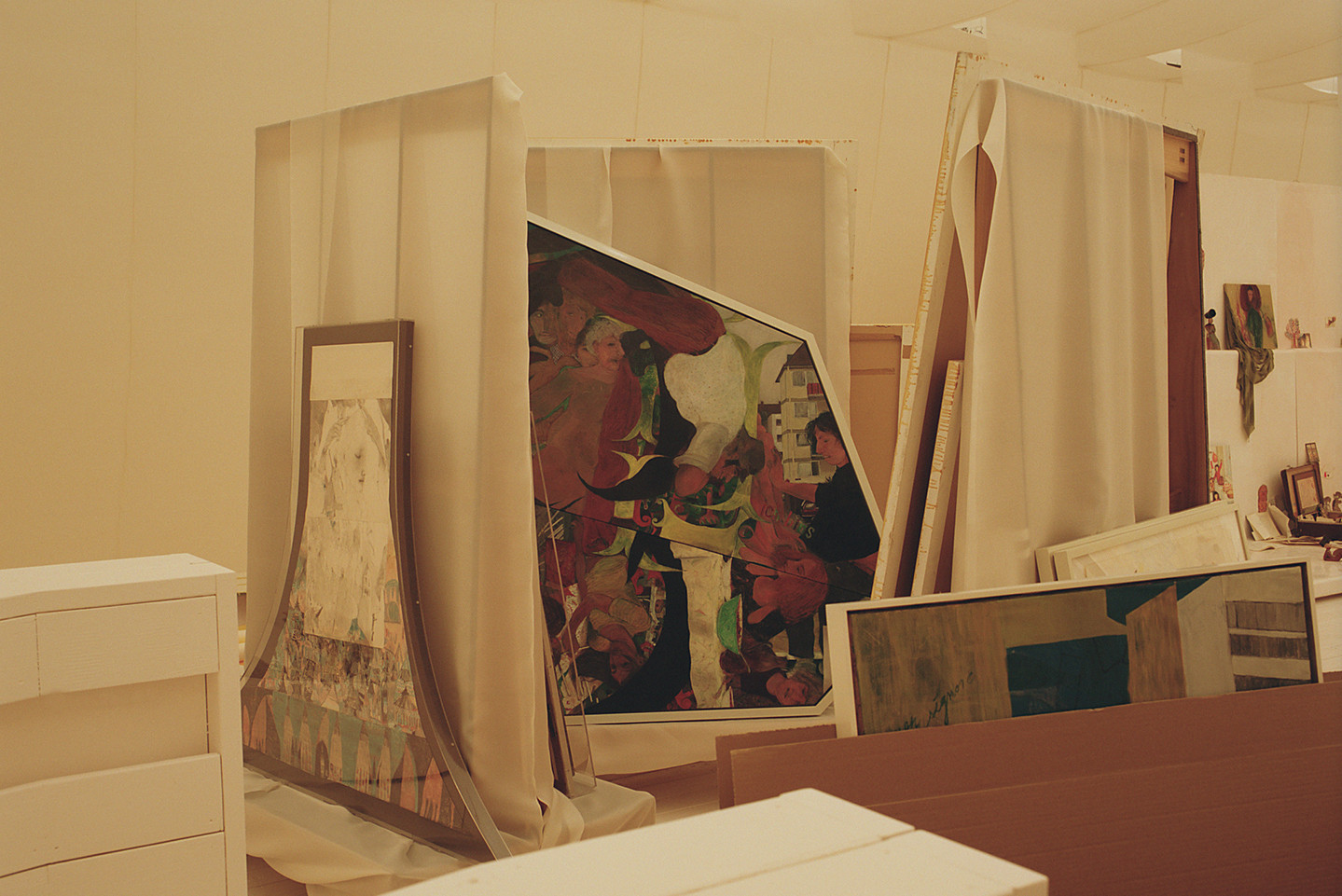 by Andrew Durbin
In an aloof press release for his new retrospective at the Museum of Modern Art, New York, and then leave me to the common swifts, Kai Althoff writes: "[In] the moment of making, the object you muster gains power over you and sometimes indeed this power may stem from the highest entity, from all that is beyond words and for a human to grapple." Such mysticism, and the accompanying religiosity, is at the heart of his conception of artistry. But faith in such things requires disbelief in order to shape its meaning. In Althoff's cluttered, gorgeous exhibition, belief is paired with a disavowal of ideologies, ideas, histories, curios, and memories that cascade in an immersive installation of paintings and photographs set alongside domestic stuff seemingly retrieved from the dustbin of minor history. In looking at this, we are invited to join him in considering this uneasy binary between earthly and unearthly things, in the refutation of the hierarchies that organize those things, and which likewise organize Althoff.
Mothy, smelling strongly of musty perfume, the show is at base a Dickensian installation of outlandish domestic proportions in the form of both a spooky attic and a bleak house that brims with mementos (photographs, knickknacks, toys, dresses on mannequins, all of them arranged in careful bric-a-brac piles of homely stuff) as well as sculpture and paintings, including many portraits of boys and friends and the unknown faces of men and women who, we assume, are known to the artist, but perhaps in the way that the past was known to Charles Dickens's Mrs. Haversham, whose cancelled marriage in Great Expectations (1861) wed her to bitter death after a lifetime obsessed with remembering. Likewise and then leave me to the common swifts delights in dwelling on a personal, highly coded mythos (much of the imagery is insistently dreamy, and as such occupies a similar privacy of reference), while keeping a mindful but suspicious eye on present things. What this eye expects isn't any greatness, although the exhibition itself is great, but that on the antique scales of memory, paintings and costume jewelry are weighed together (each thing in a Schlachteplatte hue), with both finding their rightful, if unequal, place in the artist's occult esteem. All finds its place in Althoff's memory.

But what is this place? DovBer Naiditch, a Hassidic writer who contributed a long essay to the catalogue for the exhibition, expands on Althoff's mystical notion of the artist: "Kai is a magical thing and an art thing" who lives in a place—Crown Heights—"where magic and mysticism can meet" within him. Let's say that's not true of his absorbent art, even if Althoff believes it to be true (I think he does); let's say instead that for Althoff, whatever one thinks, what matters is the fact that one is thinking, usually through memory, usually through history, and that this mystifying operation of equally mystifying consciousness represents an age-old "magic," one that religion (or belief) has long attempted to account for: that matter, organized into our four-limbed form, can produce thoughts and feelings, and that that form, us, can accrue meaning through the production of objects that refer to thoughts and feelings as it hurls toward inevitable extinction. We are like paintings, and paintings are like us, waiting to be destroyed by time.
.
at the Museum of Modern Art, New York
until 22 January 2016