EXHIBITIONS
Ilja Karilampi "TRUSS MI DADDY" at La Plage, Paris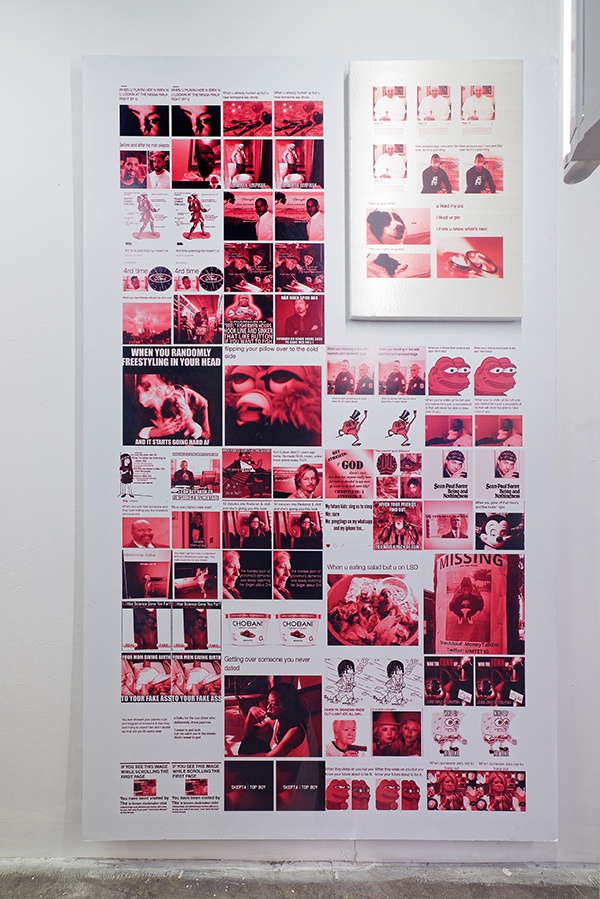 On an airplane, Oct 12th 2015, 11.00
Open source aesthetics comedy making.

The memes are produced so fast, without an author, unless there´s a big fat @ waterstamp logo right over the image. A sentence text block above an mid-res jpeg looking like a Twitter cellphone screenshot; I still haven´t been able to re-create the exact look or font.

On Vine, the jokes are re-written and incorporated into other gags at such pace that they act after the survival of the fittest; the best ones merge and create new plot twists. Its the peoples humour and not HBO. Its low-brow, its quick, its ratchet, its genious. Why you always lying?
Tfw when Drakes manager Oliver El-Khatib films Drake on the top of the hotel Marquis; slightly tipsy tryna imitate dem man from the endz; mans never been in La Plage with #shutdown, TRUSS MI DADDY. Its incorporated into Skepta's hit. What came first, the sample or the vid? Was it staged? Is it slapstick? Am I guna smash that mfking like just for that?
Working with images as screenshots is a relief. No worries re: resolution.
A good printer doesn´t refuse to print images that look like the´ve been re-posted and compressed a few hundred times. That´s the Android users fault.
This my best of collection. Hundreds of small images of images dancing of the surface.
Blue and red, writers guild. 1 sec each.
In Copenhagen my dj set was announced as a performance, and people showed up en masse only to be part of a climactic anti-climax. I was outside mingling with friends while the music went on playback.
The Paris evening goes on in the spirit of the works on display.
At l'Olympic, in the empty apartment after l'Olympic. After La Plage.
In and on La Plage. Truss mi.
***
With the kind support of the Institut suédois.
.
until 23 November 2015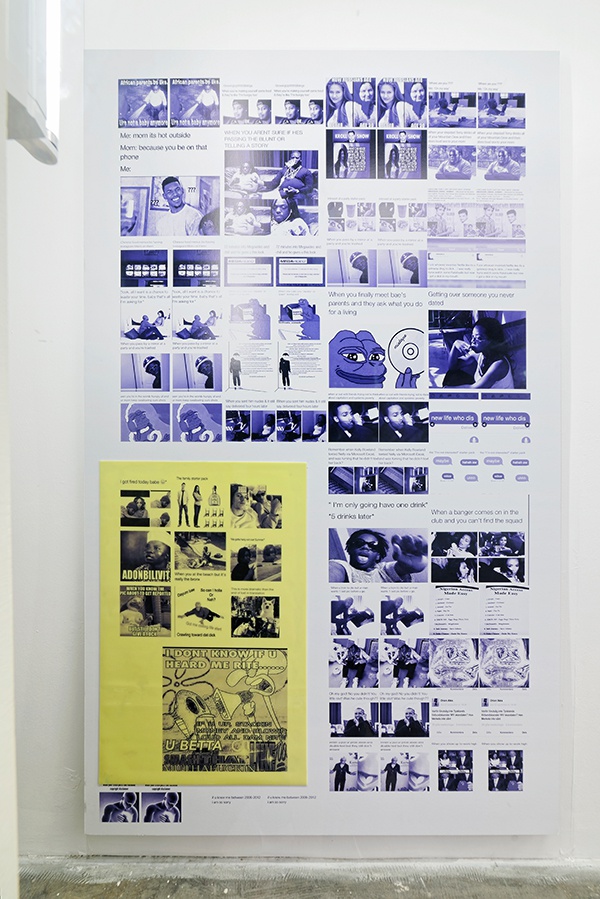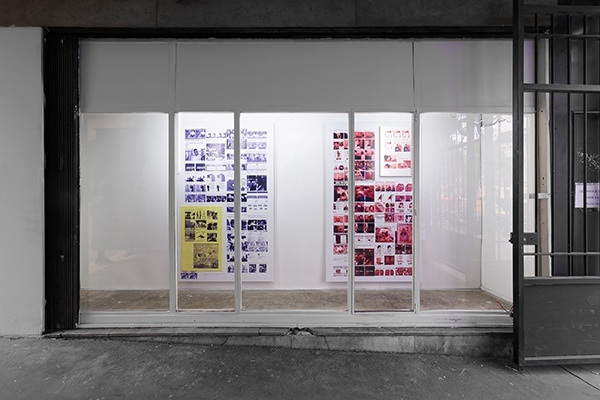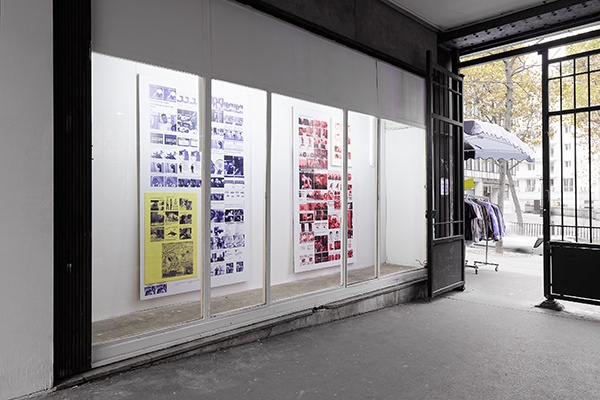 Ilja Karilampi, "TRUSS MI DADDY" installation views at La Plage, Paris, 2015
Courtesy: La Plage, Paris. Photo: Aurélien Mole.