EXHIBITIONS
Karla Black at The Power Plant, Toronto
Close
1
2
3
4
5
6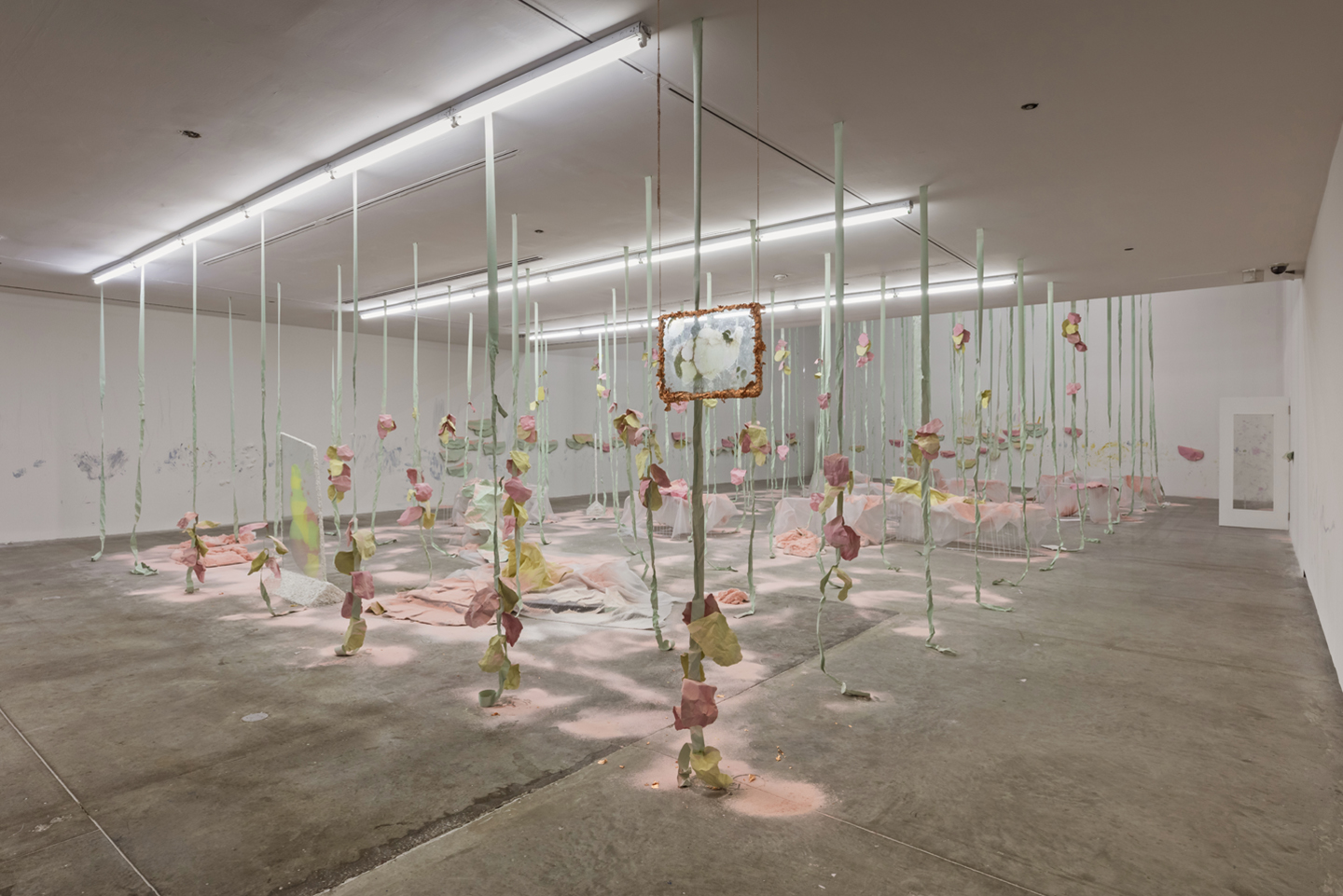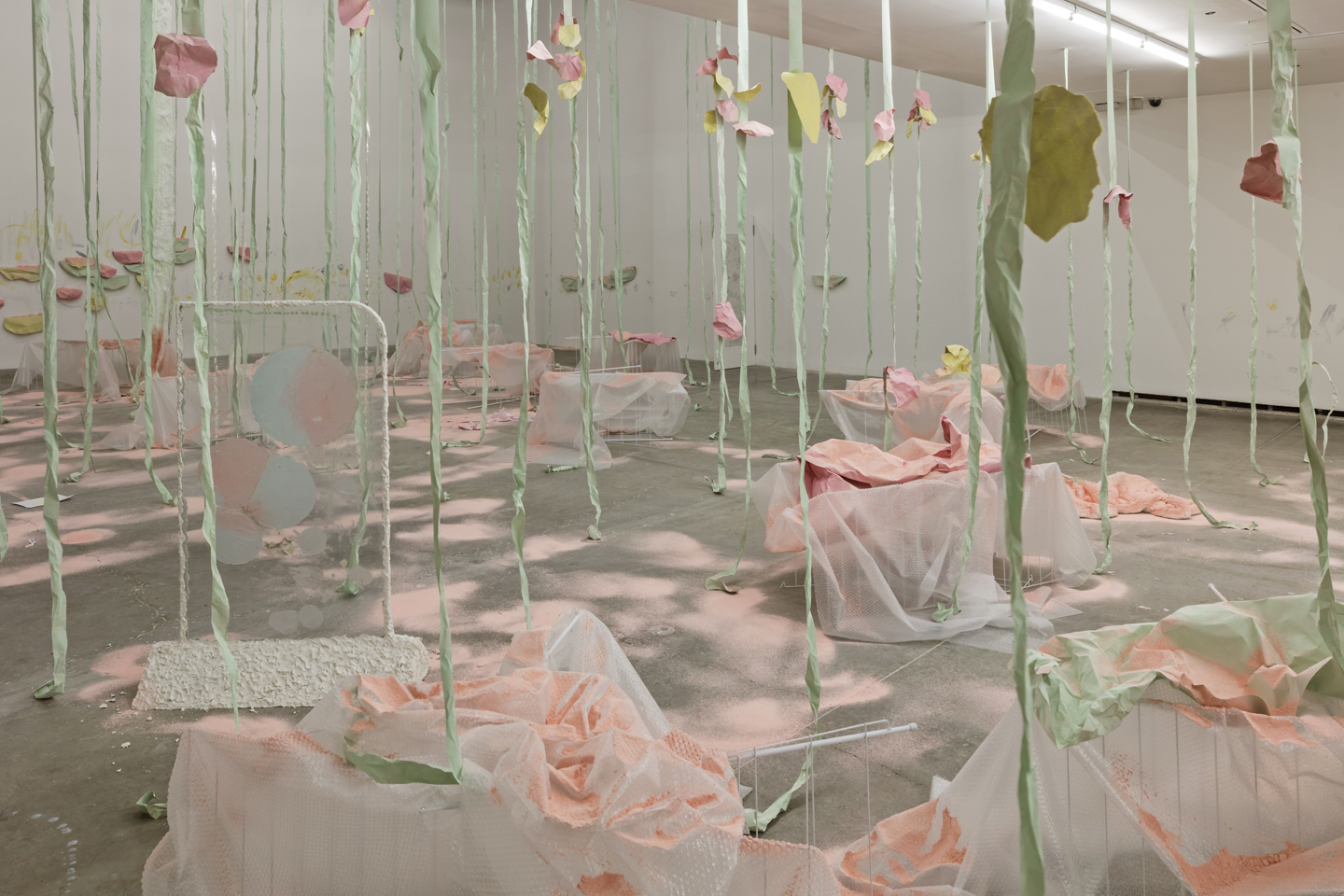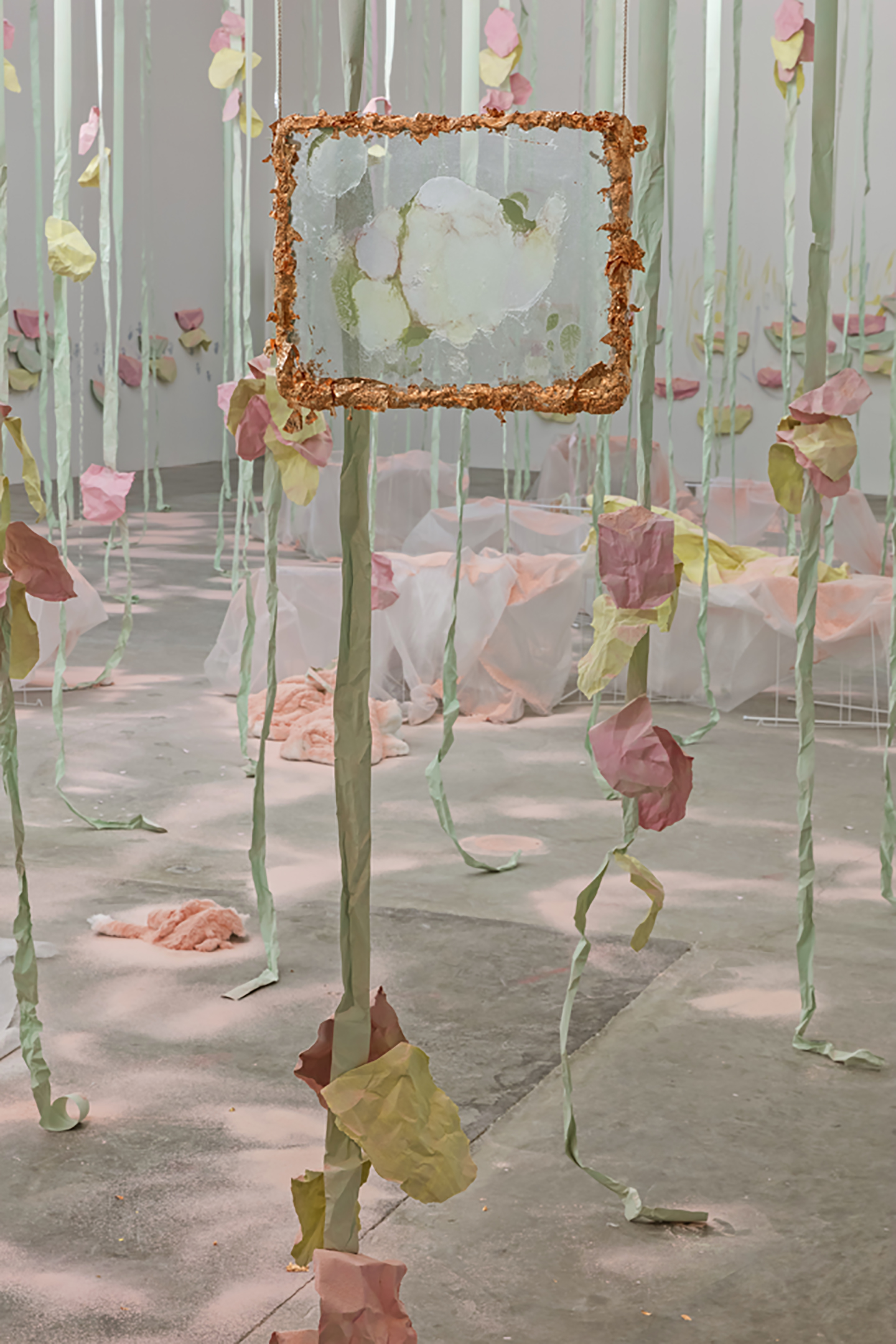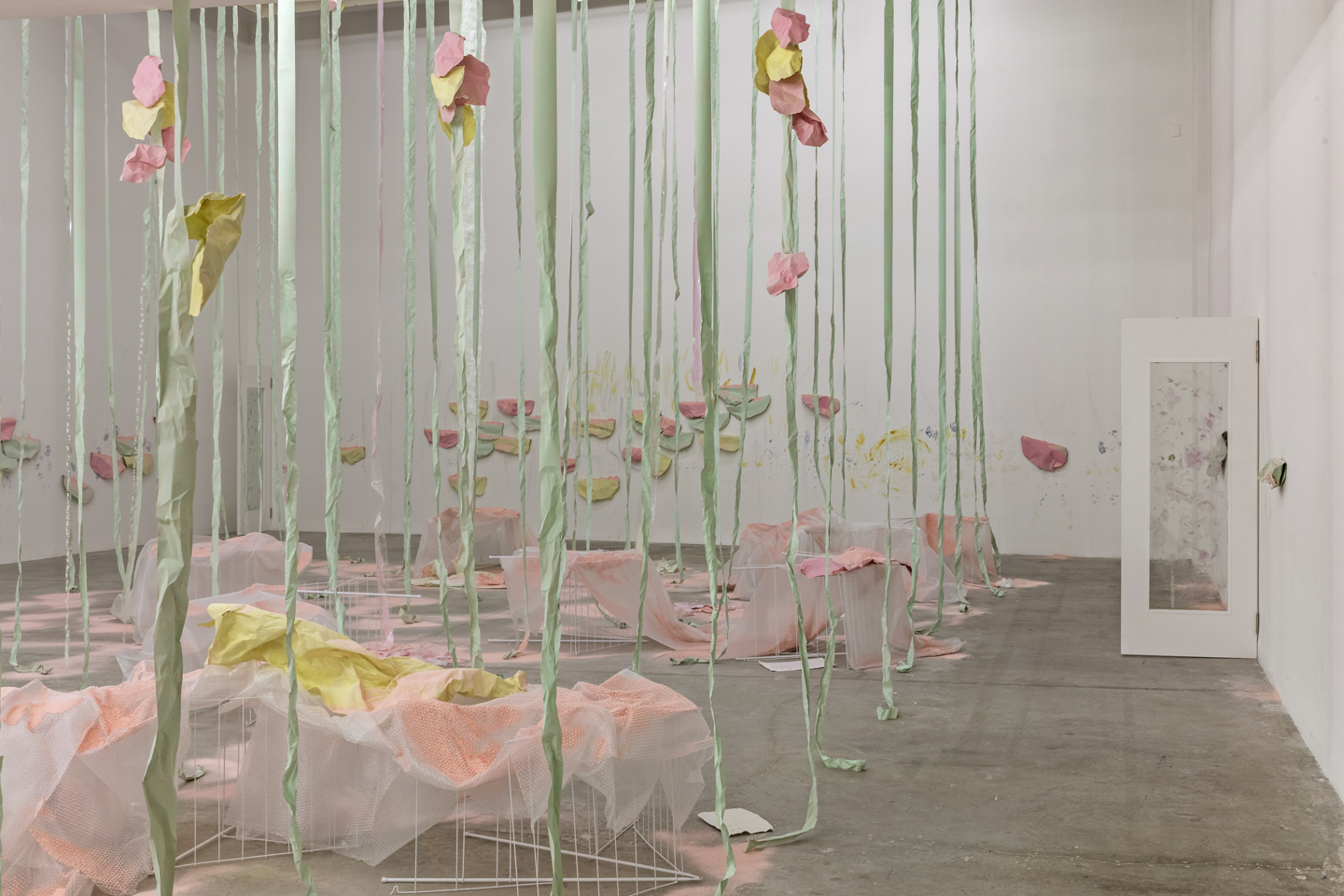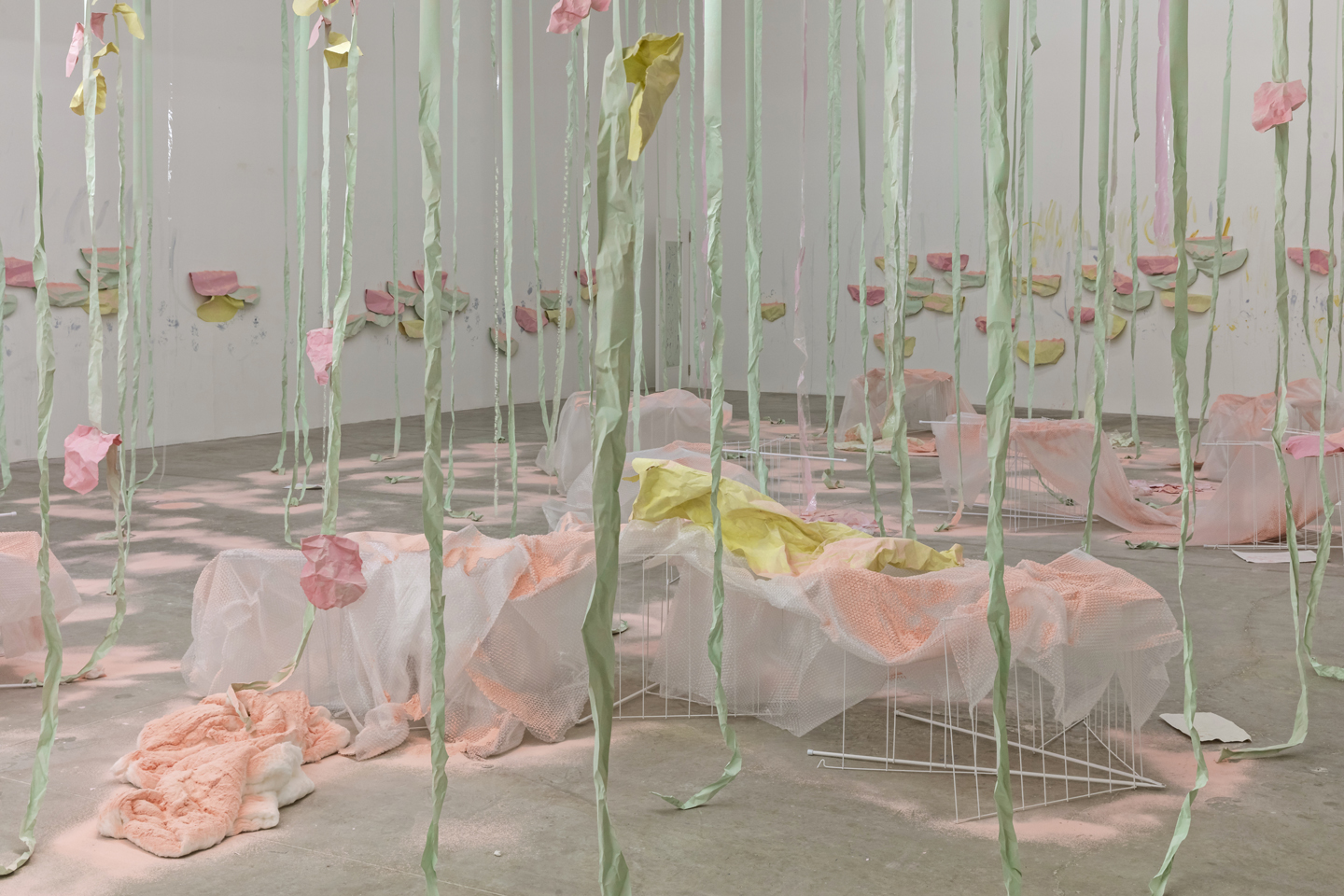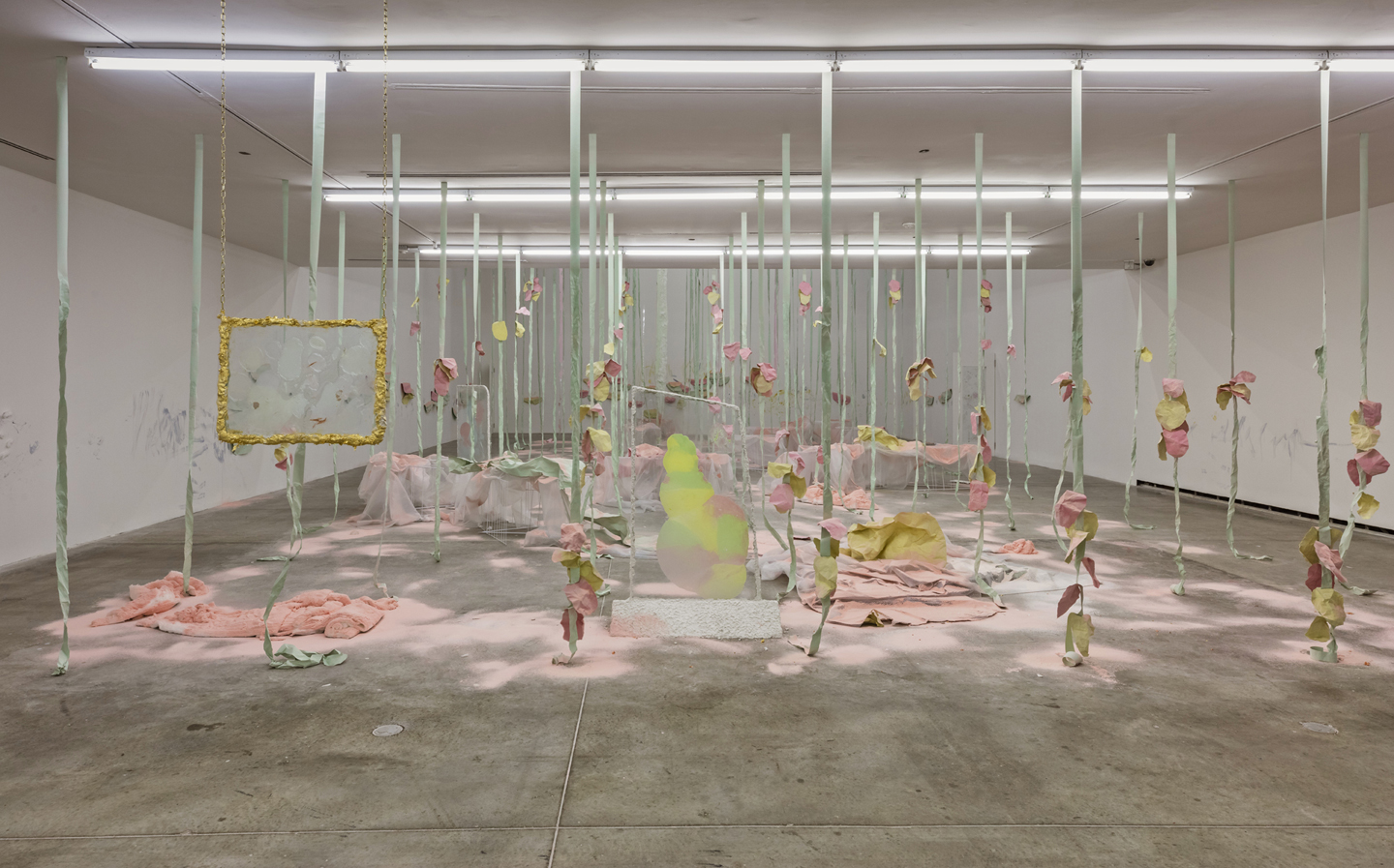 Karla Black's sculptures hover between sculpture, painting, installation, and performance, challenging easy categorization. Her work comprises traditional art-making media including pigment, plaster and paint alongside everyday substances such as eye shadow, Vaseline, lipstick, cotton wool and toilet paper. Black thus draws from a multiplicity of artistic traditions, including expressionist painting, land art, performance and formalism. Materials are suspended in space or carefully arranged on the floor to produce a multisensory, visceral experience.
The artist is concerned with the physical properties and aesthetic possibilities of the materials she works with, rather than their symbolic or cultural connotations. Hers are self-contained gestures, not intended to draw associations with elements in the external world. In particular, Black regards language as a secondary framework to the deeply material, affective experience that her sculptures evoke. Her simultaneously delicate and monumental works often reveal traces of the artist's process on their surface—such as fingerprints and dust—and are therefore encountered as both sculpture and site, an experimental approach that enables her audience to engage with the materials differently and encourages new ways of looking at the spaces they activate. For her exhibition at The Power Plant, the artist will produce a new site-specific, immersive sculpture that engages with the particular spatial and light qualities of the gallery.
Curator: Nabila Abdel Nabi
Support for Karla Black includes Lead Donor: Partners in Art (PIA); Supported by: Galerie Gisela Capitain, Galleria Raffaella Cortese, Modern Art.
at The Power Plant, Toronto
until 30 December 2018