EXHIBITIONS
Barbara Kasten "SET MOTION" at Bortolami Gallery, New York and "Barbara Kasten: Stages" at ICA, Philadelphia
"SET MOTION"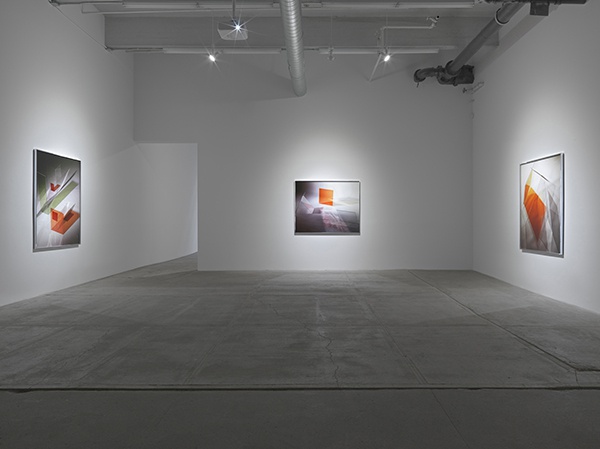 A restlessly inventive and experimental artist, Kasten began making art in the 1970s, engaging with Bauhaus pedagogy, Constructivism, the California Light and Space Movement, and Postmodern architecture and design. Her work sits at the intersection between photography, sculpture and installation, and this exhibition at Bortolami brings together two important bodies of photographic works—a series of "Amalgams" from the 1970s and a new series of large "Transpositions"—as well as a new video installation, Sideways.
The "Amalgams" are a particularly significant group of works within Kasten's oeuvre. Made in the late 1970s, between her "Photogenic Paintings" (cyanotypes) and "Polaroid Constructs," the "Amalgams" are unique silver gelatin prints created in the darkroom, with a novel combination of camera-less image-making (objects placed directly on photographic paper) and the traditional tools of photography (light sensitive paper, an enlarger, and a negative.) In some cases, Kasten then drew or painted on top of the resulting images. "At its core," Alex Klein writes, the Amalgams are "a consistent and rigorous investigation of materiality and
perception."
Recalling an experience she had in the 1960s at Le Corbusier's Notre Dame du Haut in Ronchamp, France, Kasten's new "Transpositions" mark the return of color into her work. In each image sheets of Plexiglas, which adopt the building's distinctive color scheme, both reflect light and cast dramatic shadows, seeming to float in a disorienting environment that skews scale and perspective. Produced in her studio, these works extend the investigations that Kasten began in her "Constructs," photographs of sculptural, setlike constructions that dissolve space into geometric forms, planes of color, light, and shadow.
Sideways, Kasten's newest moving image work, engages directly with the architecture of Bortolami; projected across the back wall of the gallery, this black-and-white video makes the space itself appear distended, in constant motion.
.
at Bortolami Gallery, New York
until 2 May 2015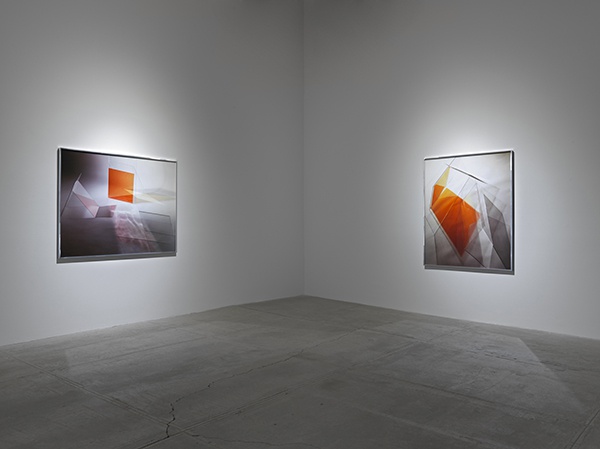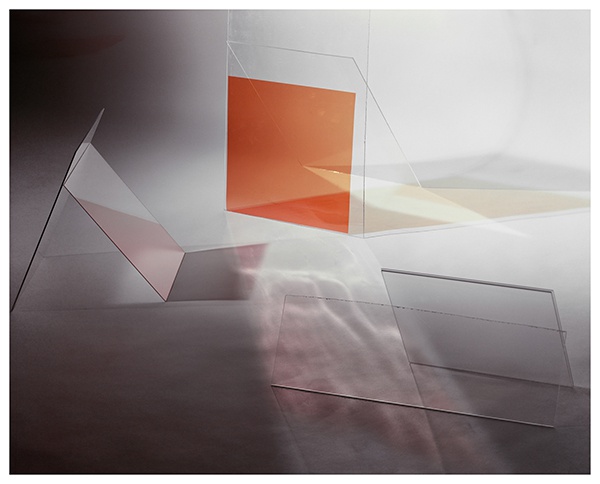 Transposition 4, 2014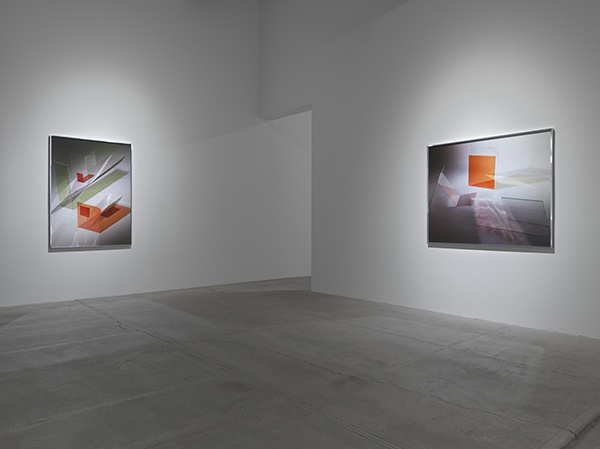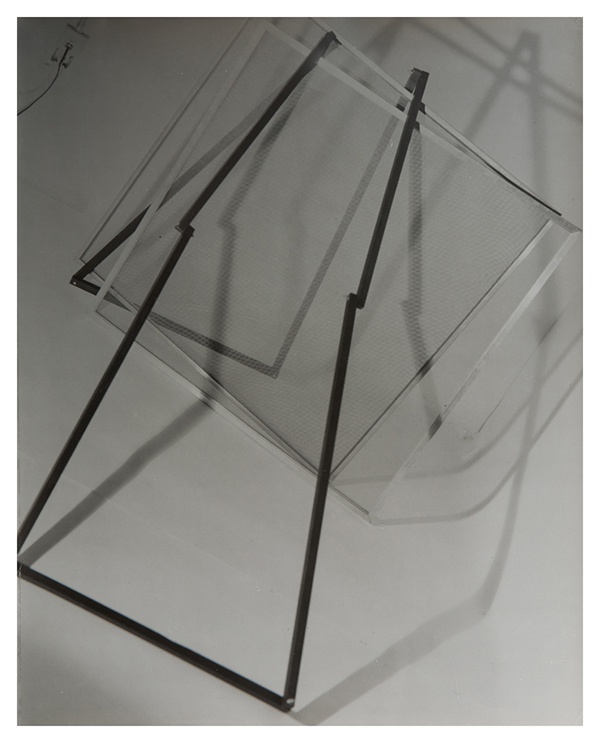 AMALGAM Untitled 79/33, 1979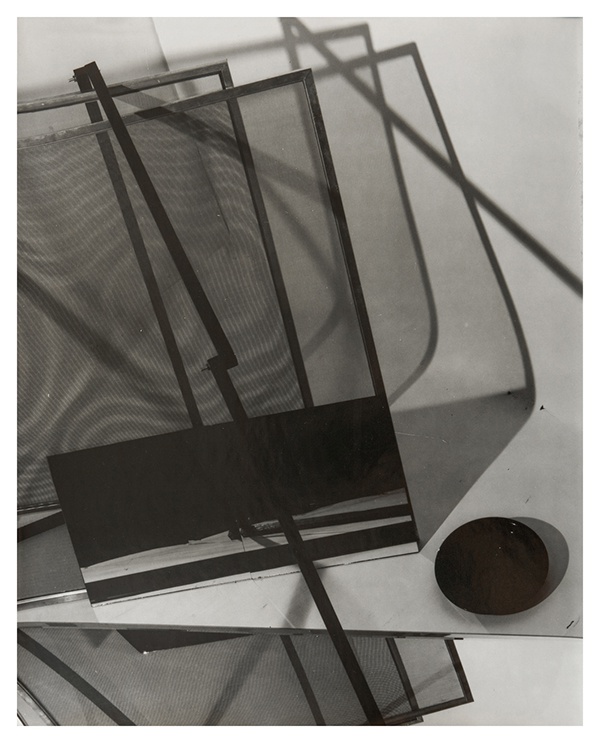 AMALGAM Untitled 79/12, 1979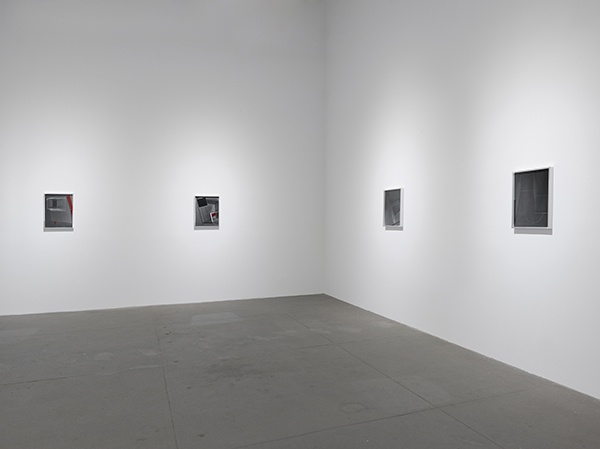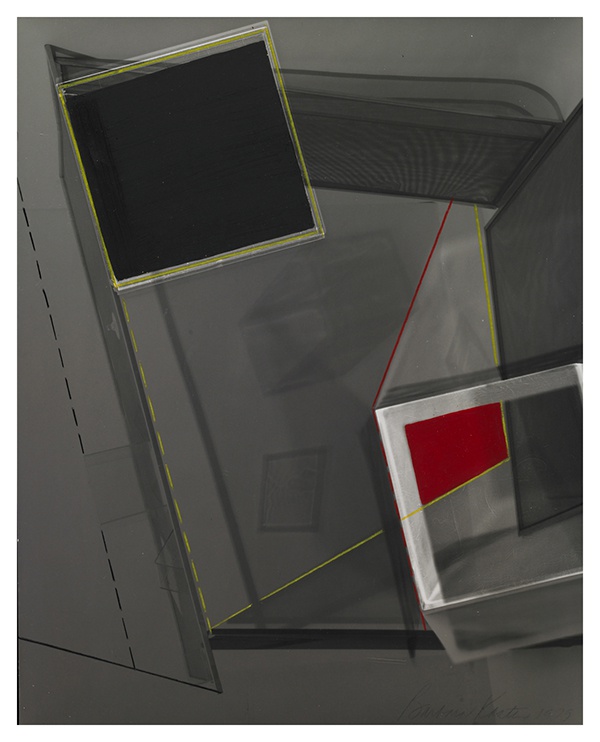 AMALGAM Untitled 79/6, 1979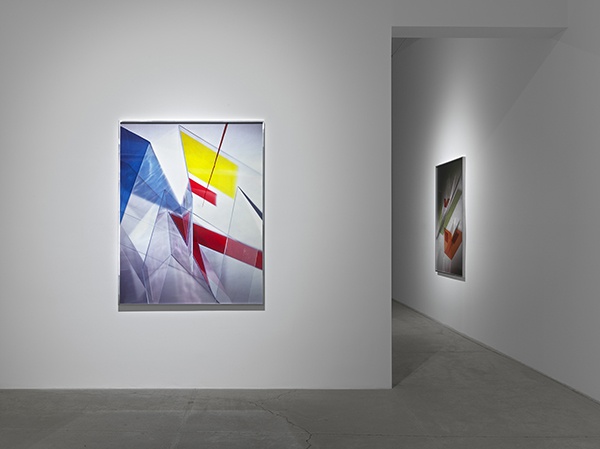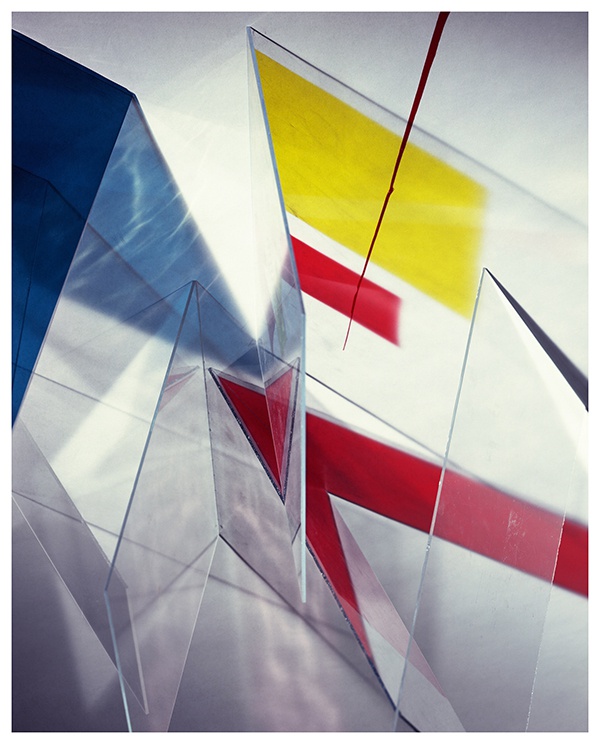 Transposition 3, 2014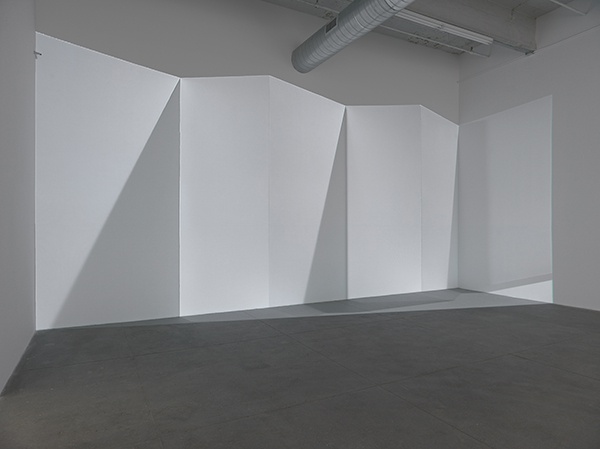 Sideways, 2015
.
Barbara Kasten "SET MOTION" installation views at Bortolami Gallery, New York, 2015
Courtesy: the artist and Bortolami Gallery, New York.
.
"Barbara Kasten: Stages"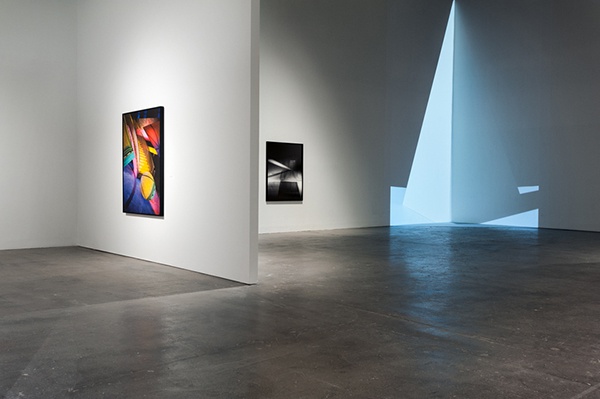 "Barbara Kasten: Stages" situates Kasten's work within current conversations around sculpture, abstraction, and photography, tracing its roots to the unique and provocative intersection of Bauhaus-influenced pedagogy in America, the California Light and Space movement, and postmodernism. Kasten's concern with the interplay between three-dimensional and two-dimensional forms, her interest in staging and the role of the prop, her cross-disciplinary process, and the way she has developed new approaches to abstraction and materiality are all intensely relevant to the present artistic moment. Pushing her work forward, she is constantly folding older concerns into new contexts, as energized by the ideas and innovations of her younger artistic peers as they are by hers.
This exhibition focuses on selections from major bodies of work spanning the 1970s to the present. It brings together and contextualizes for the first time Kasten's earliest fiber sculptures, mixed media works, cyanotype prints, photographic series, and forays into set design, alongside archival material and select video documentation. In addition, Kasten will create an ambitious new architectural—scale video installation in ICA's high space that underscores her interests in light, form, and shadow.
.
until 16 August 2015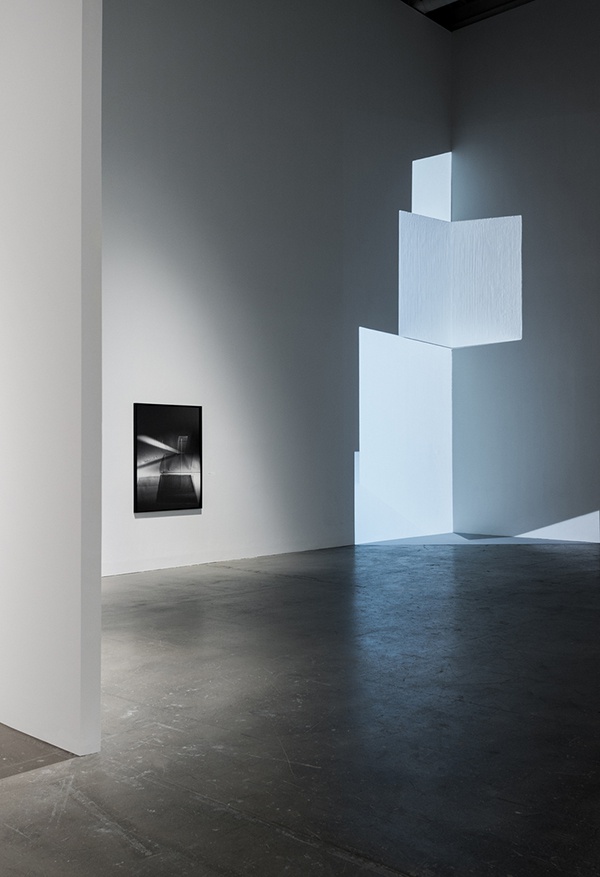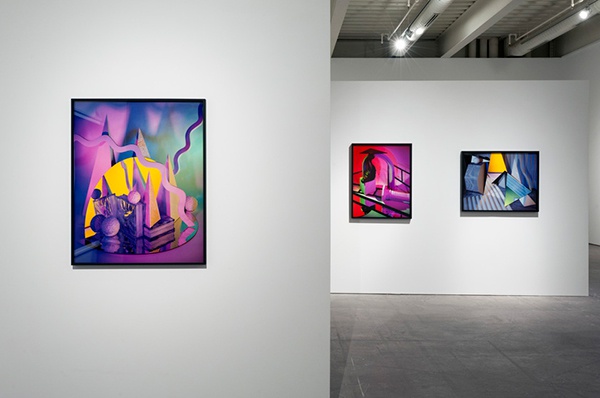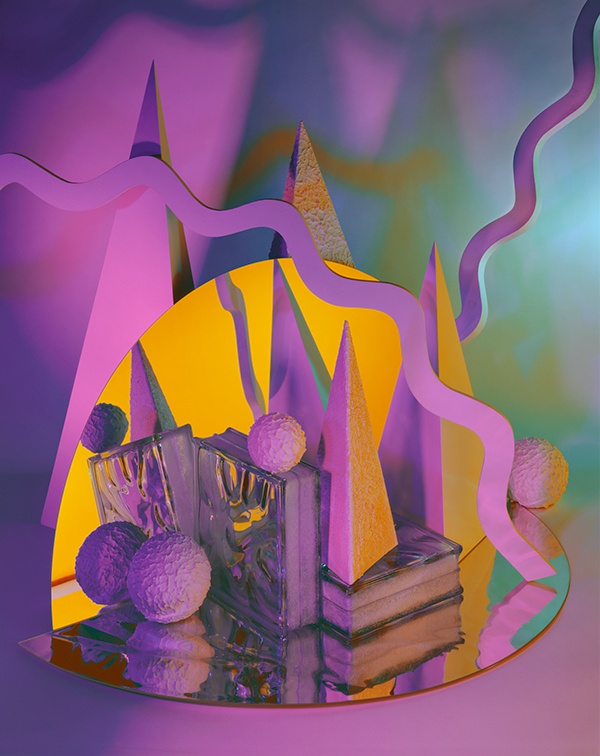 Construct 32, 1986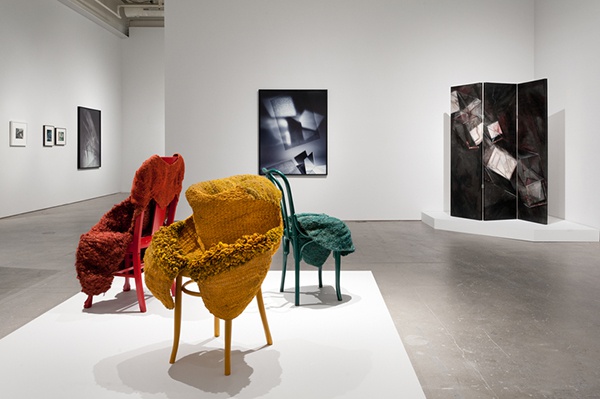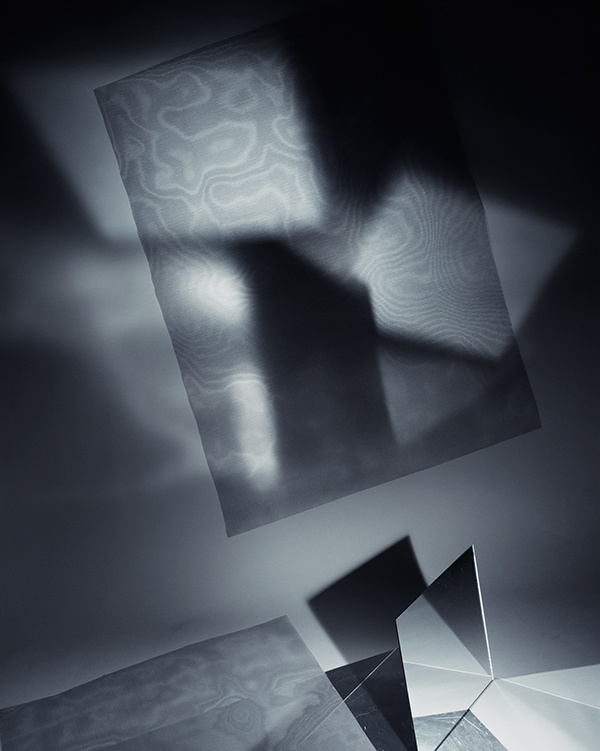 Scene III, 2012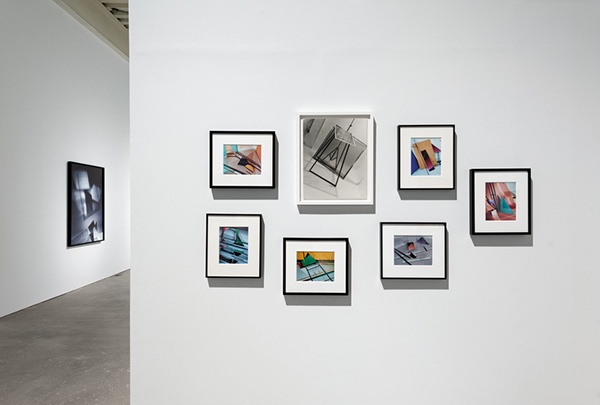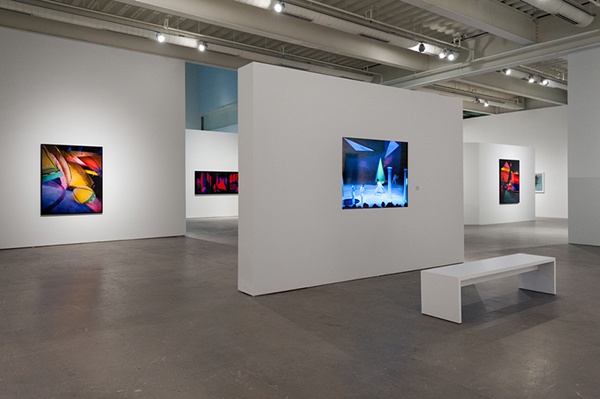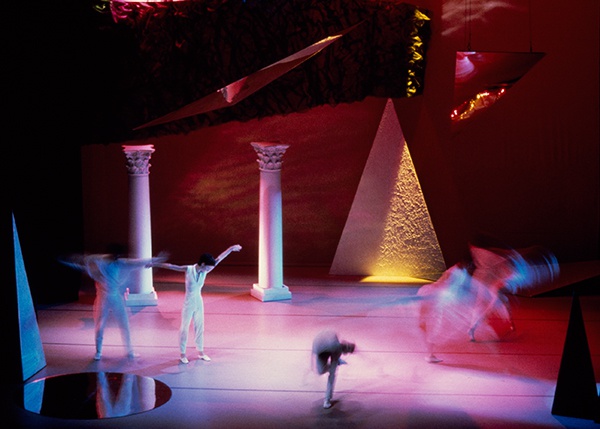 Inside/Outside: Stages of light (still), 1985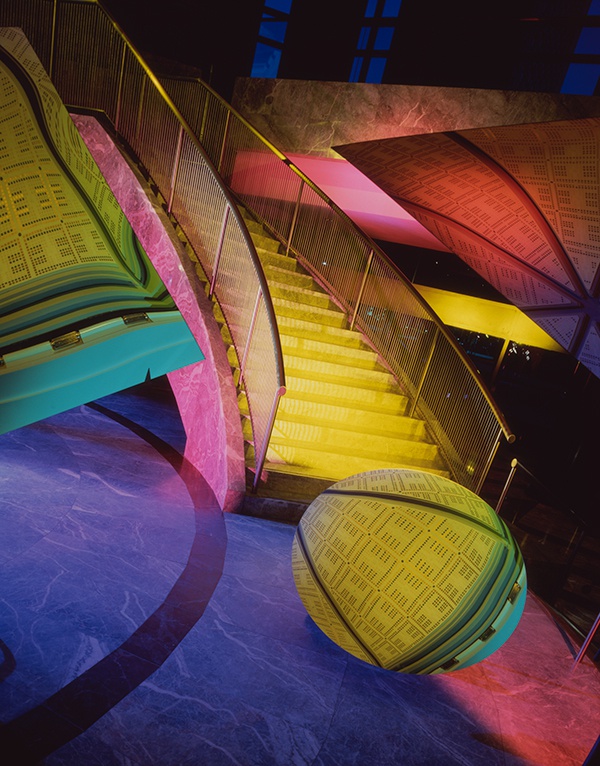 Architectural Site 7, 1986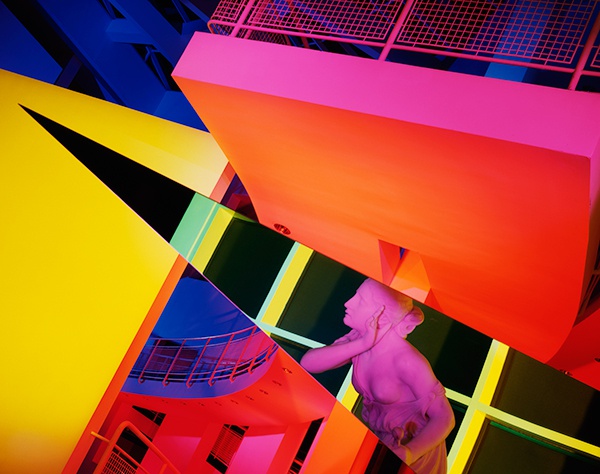 Architectural Site 17, 1988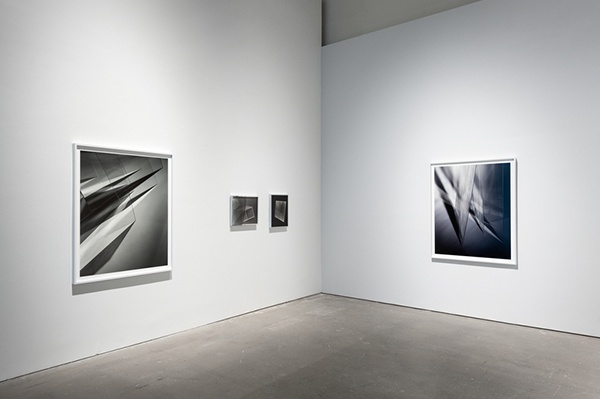 .
Barbara Kasten "Barbara Kasten: Stages" installation views at ICA, Philadelphia, 2015
Courtesy: the artist and ICA, Philadelphia.