CONVERSATIONS
Invasion Curves: Katja Novitskova
Close
1
2
3
4
5
6
7
8
9
10
11
12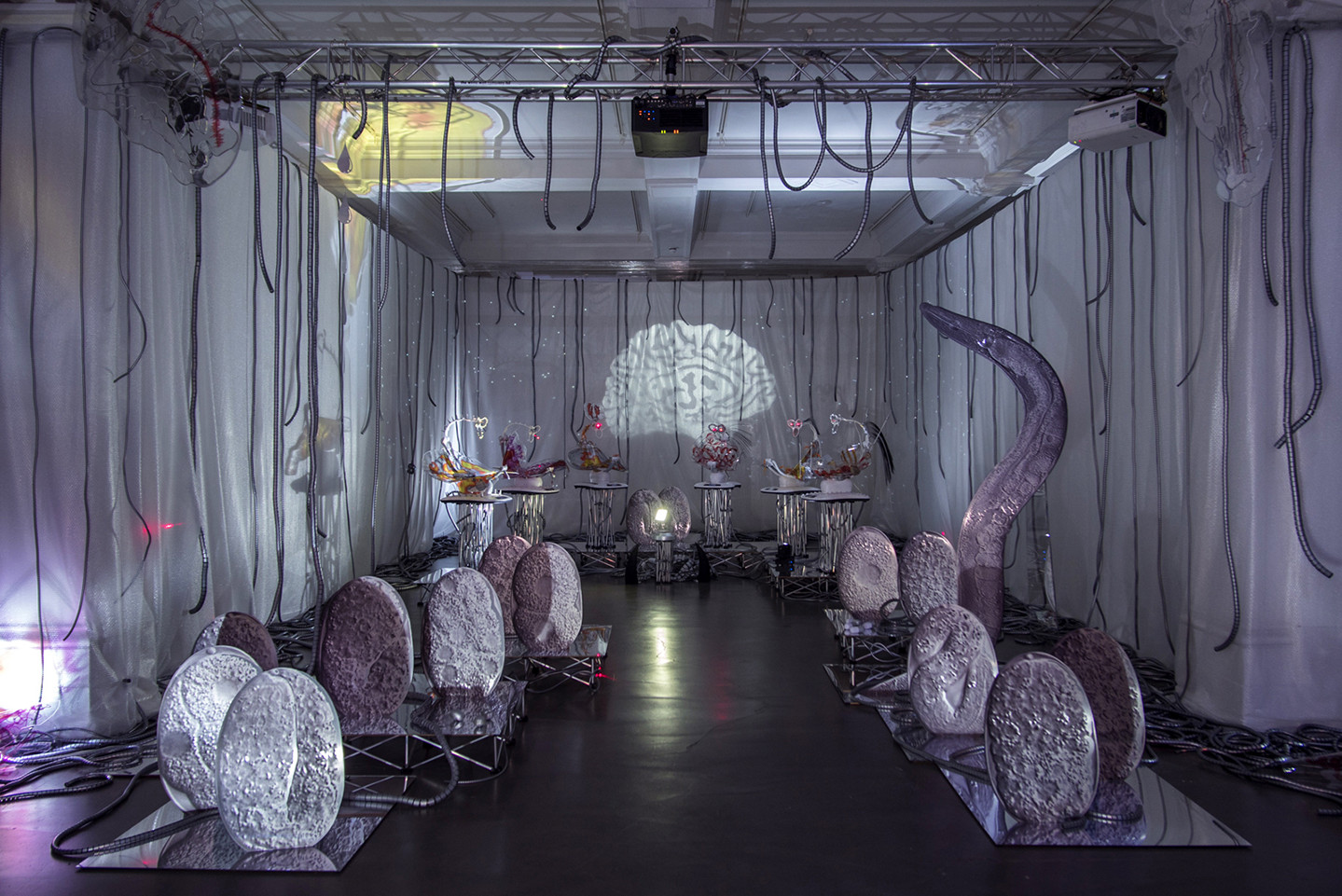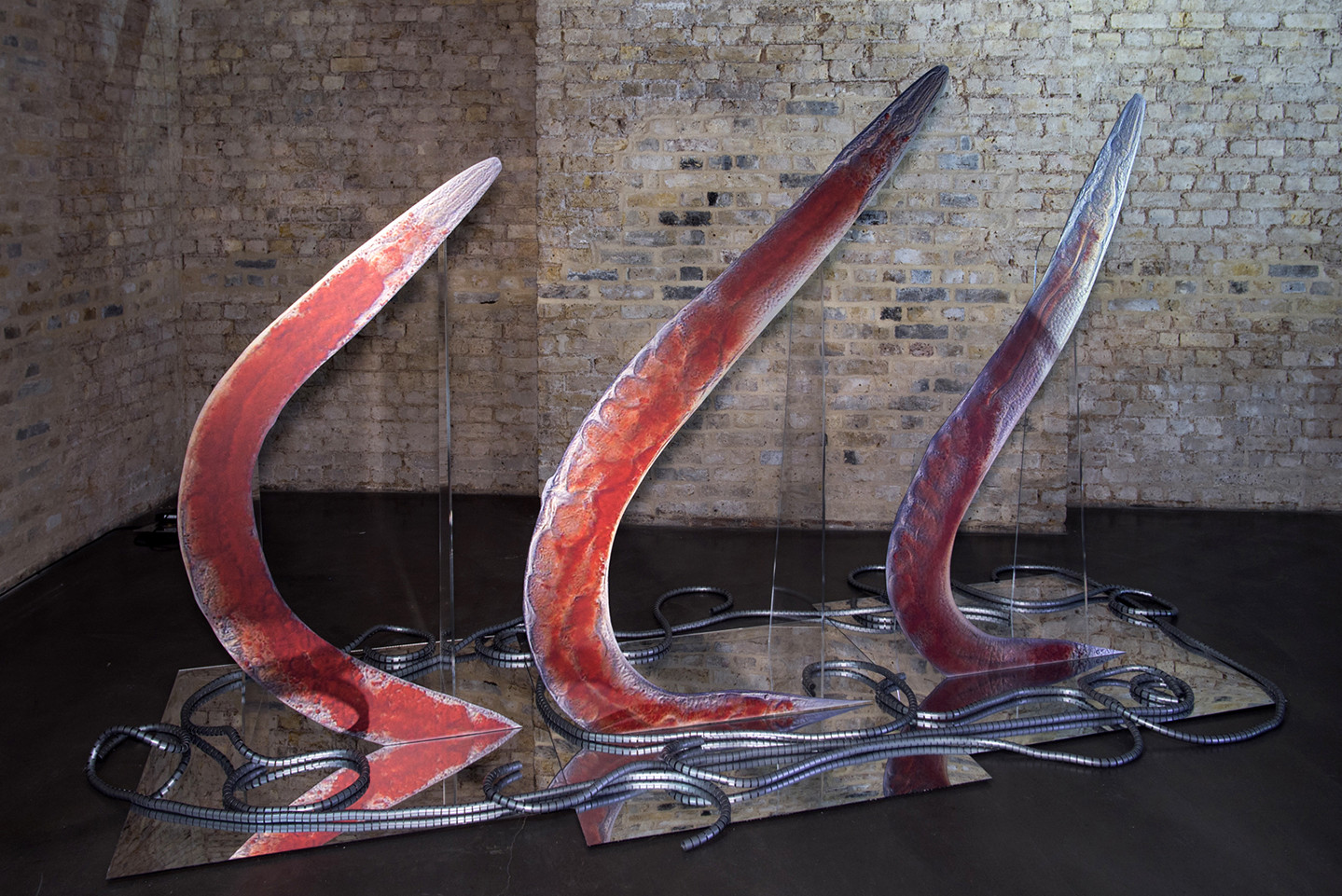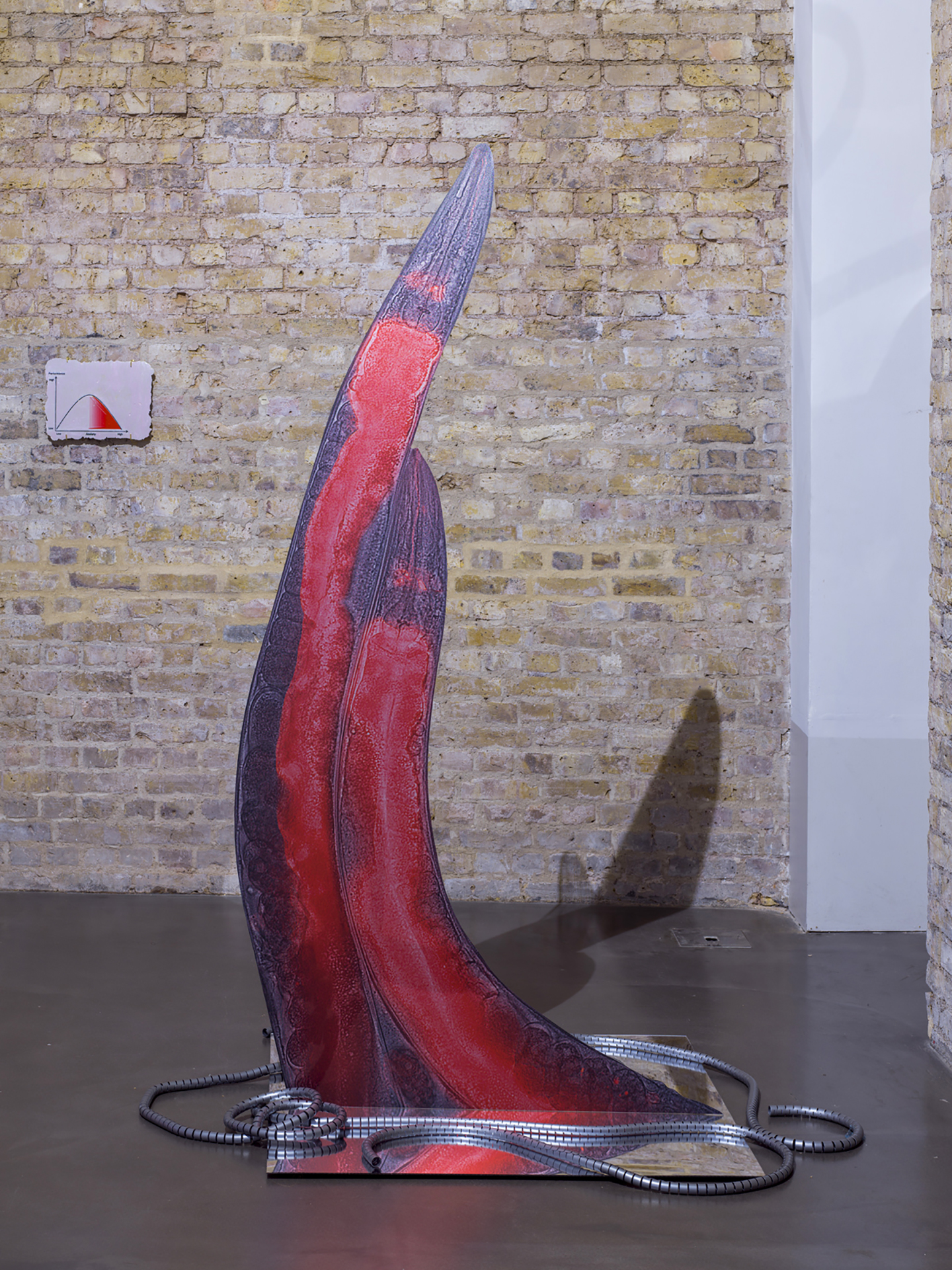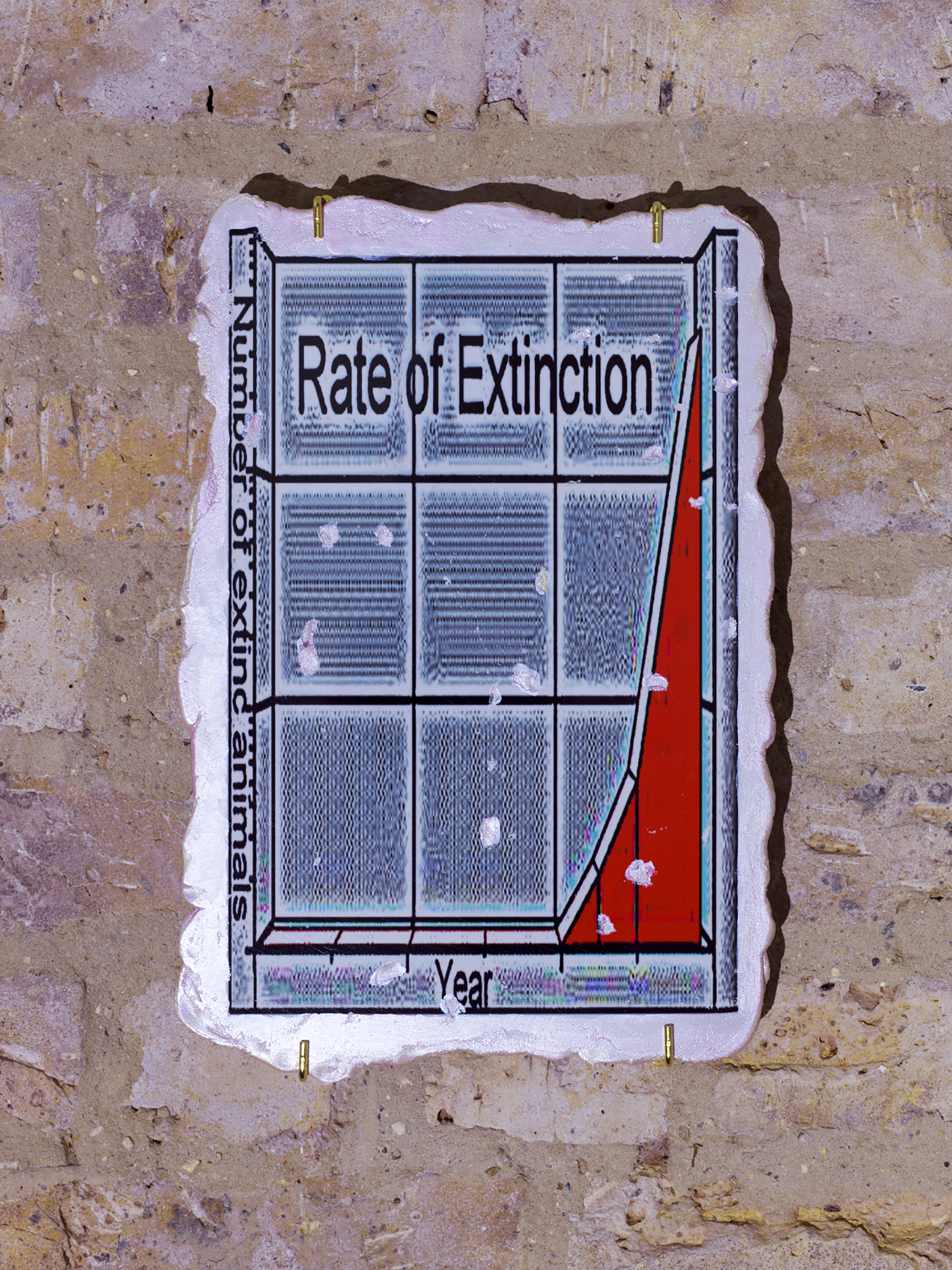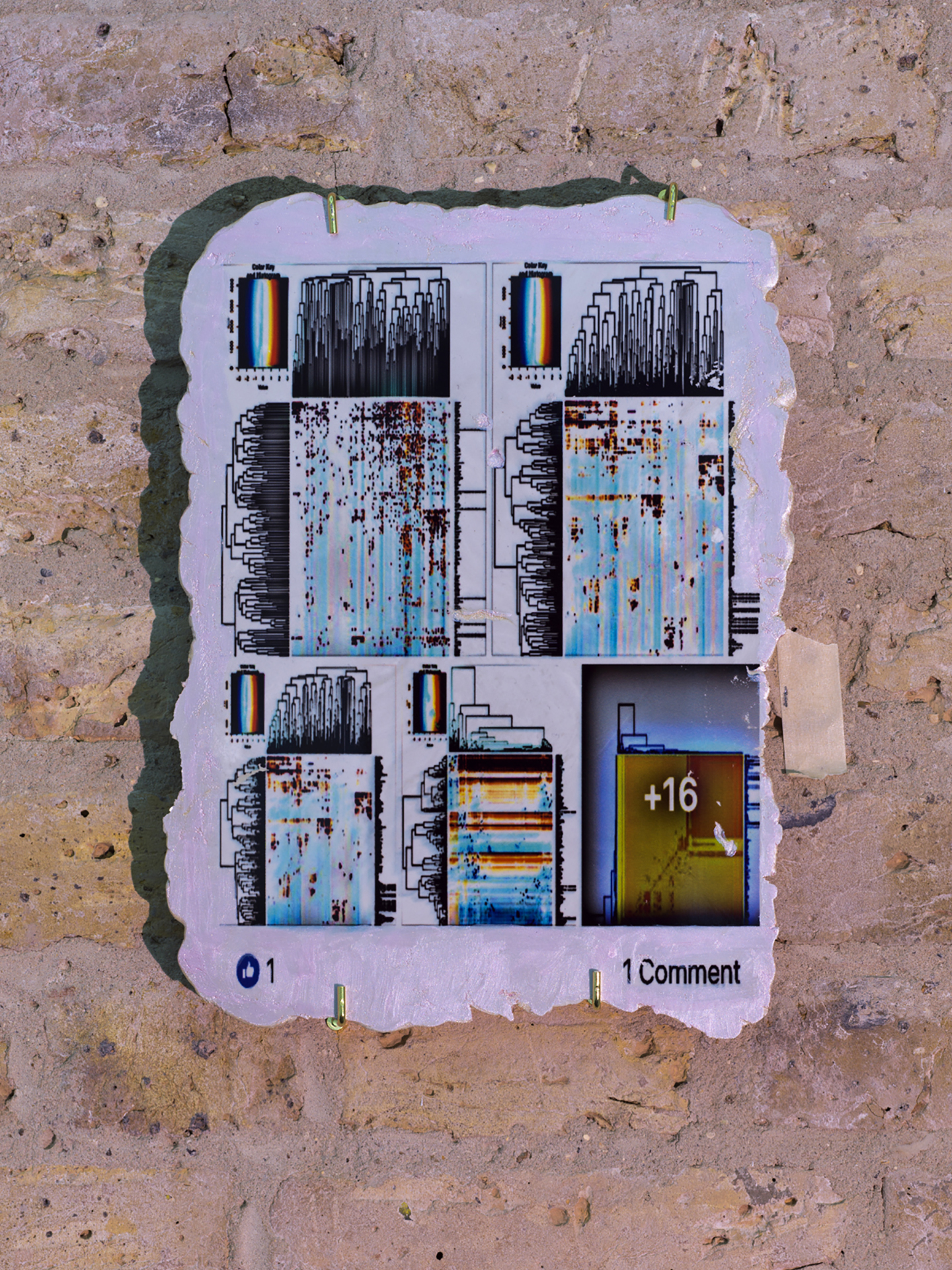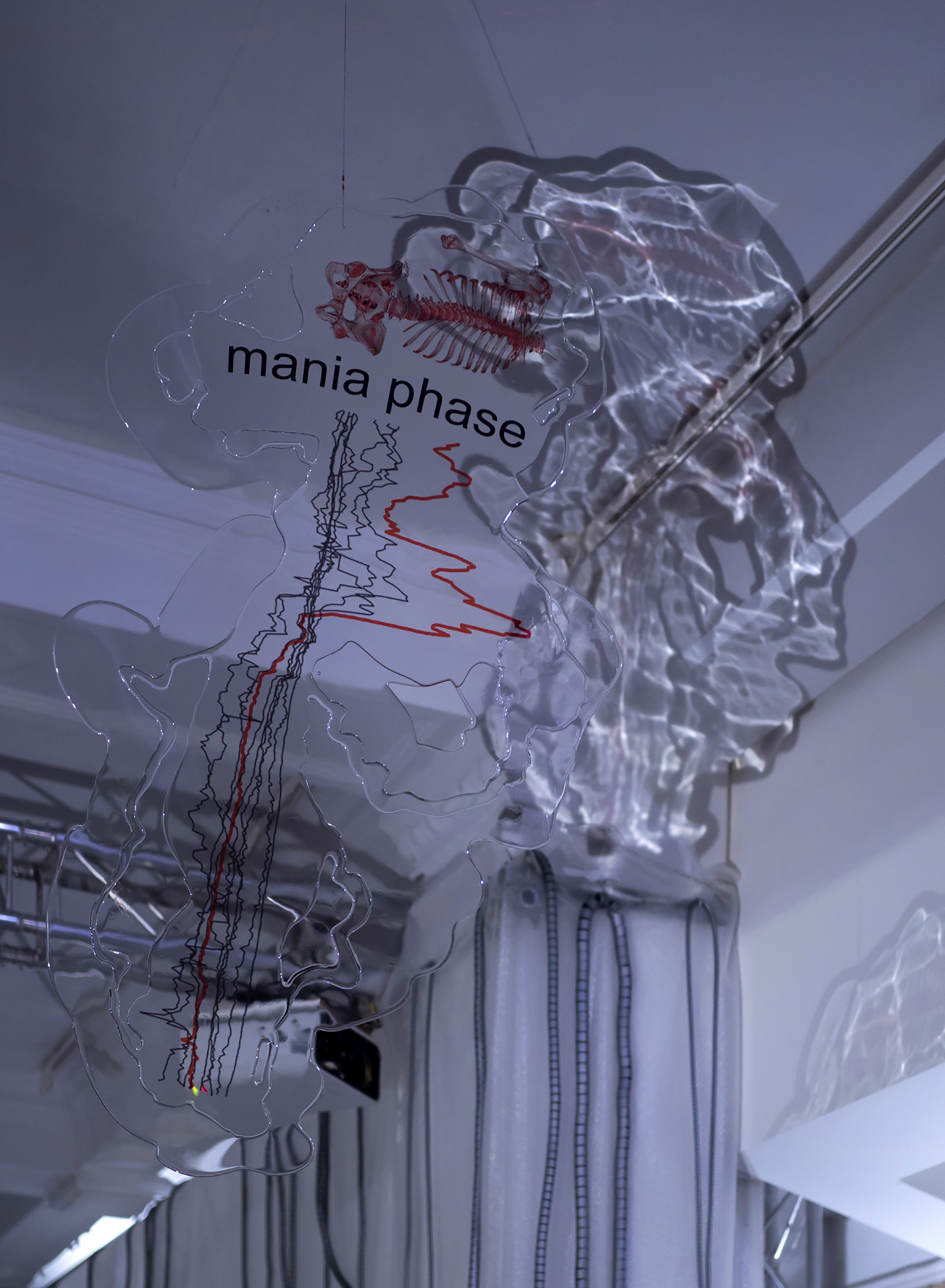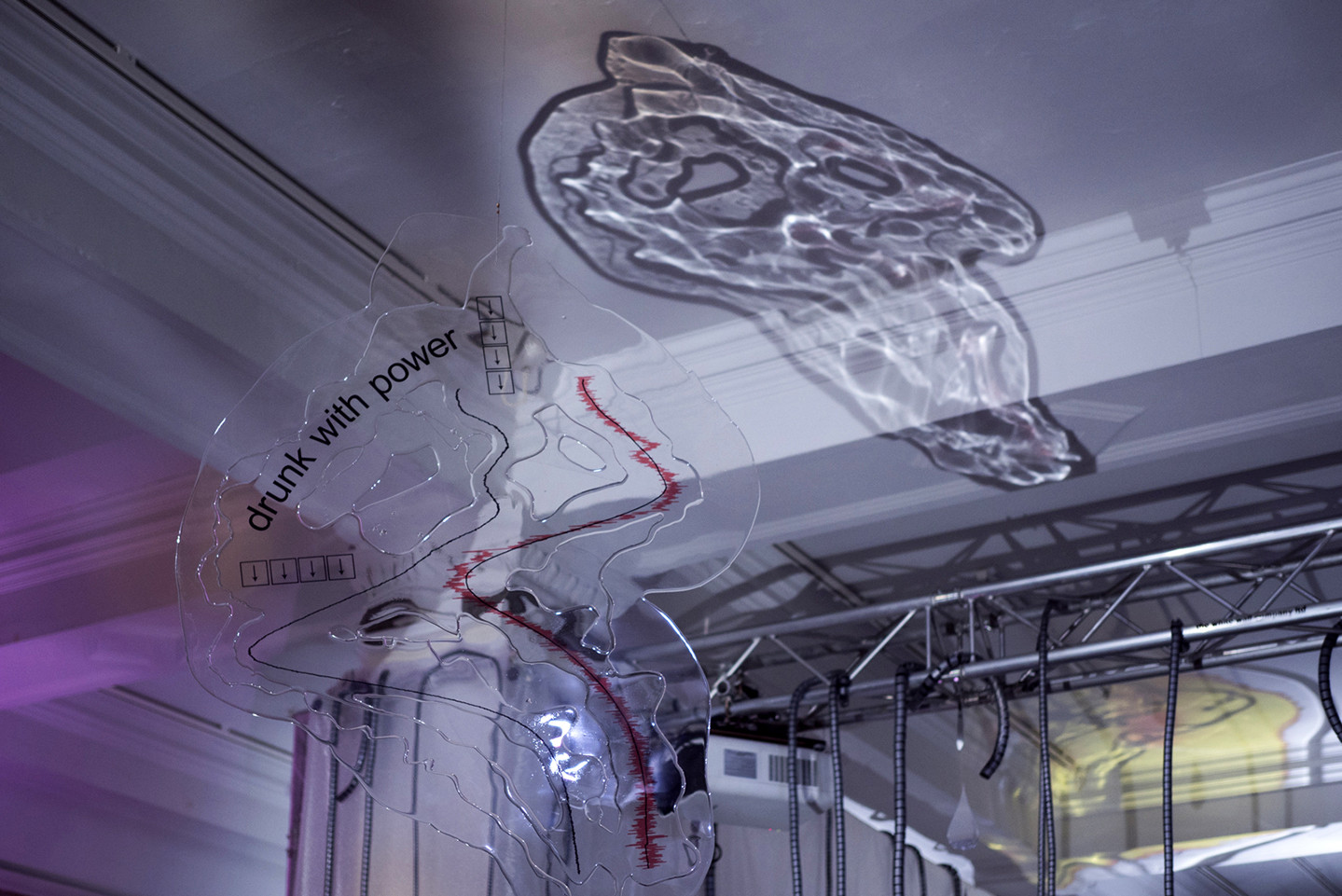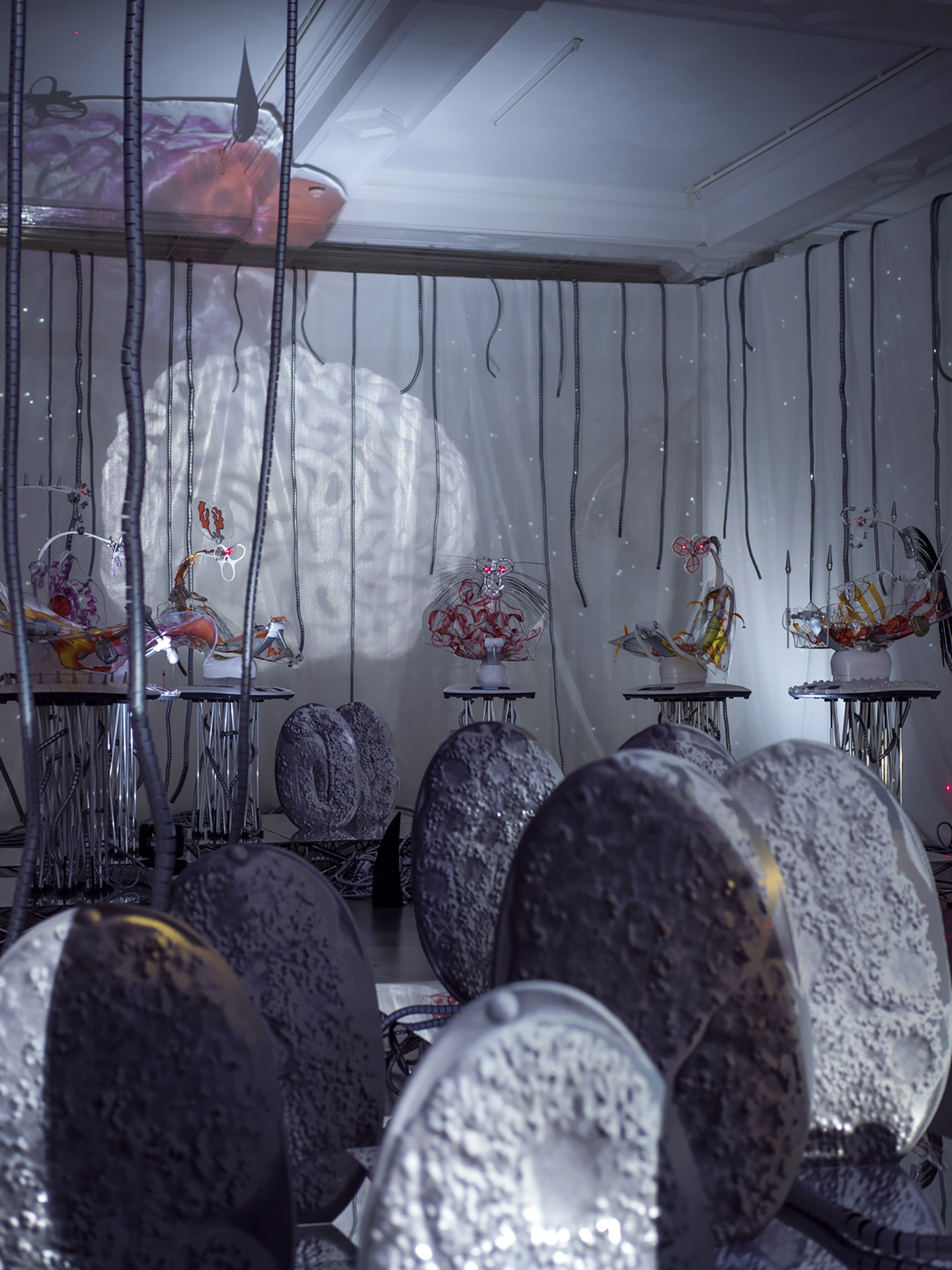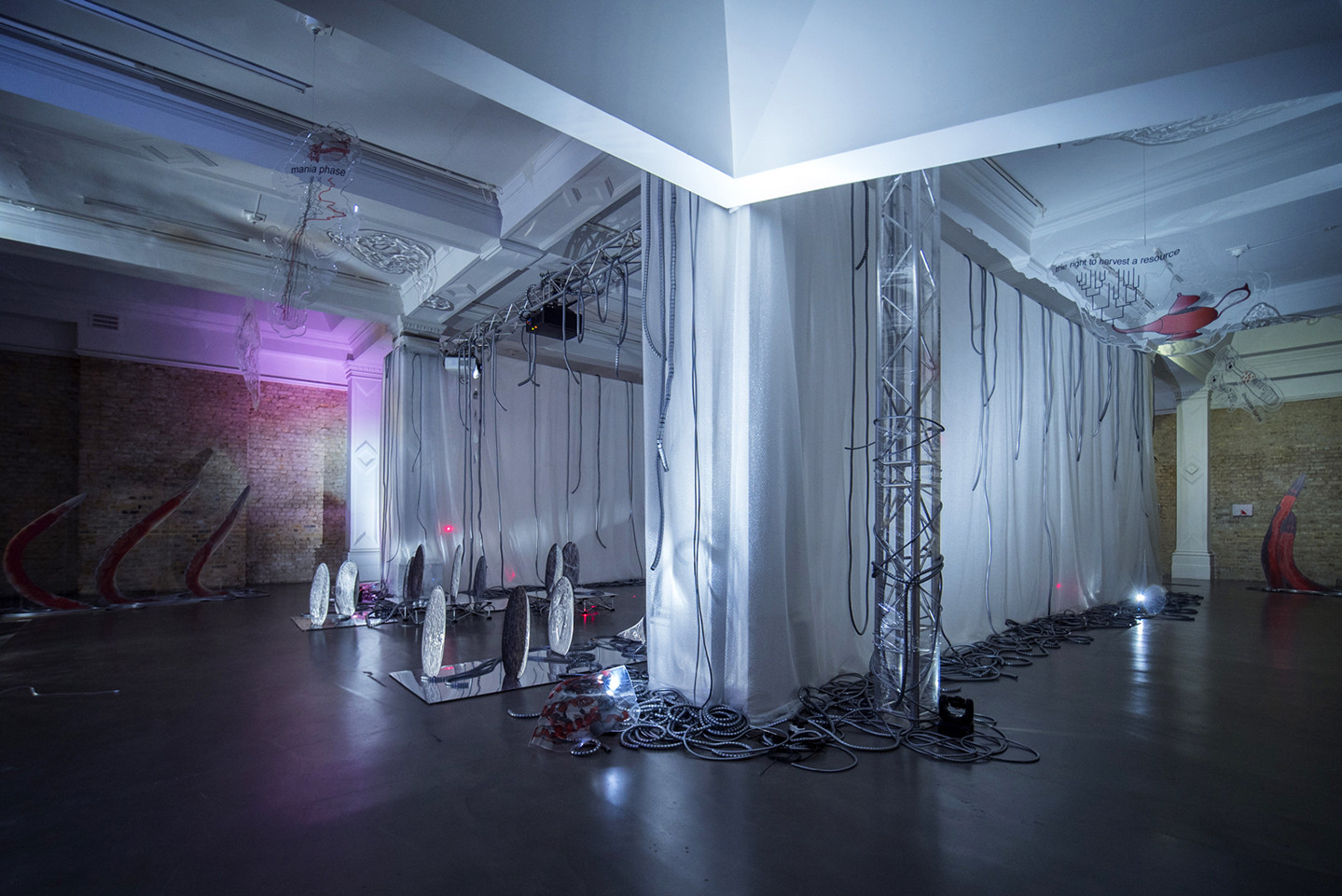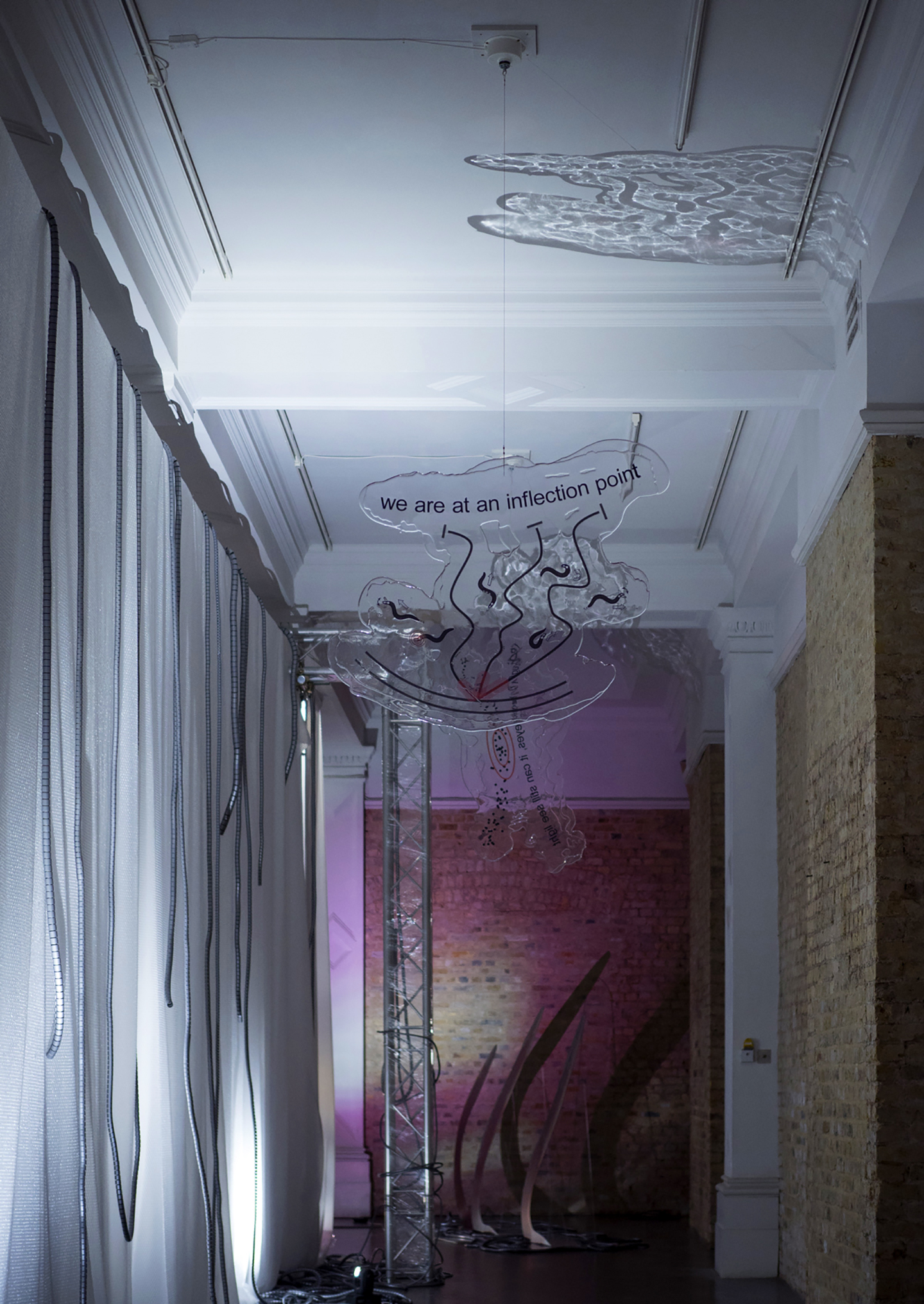 Katja Novitskova interviewed by Chiara Moioli
On view at Whitechapel Gallery, London, Invasion Curves is the latest iteration of Katja Novitskova's homonymous project focusing on a biological colonial expansion involving genomes, biomolecular structures, neuron firings, embryogenesis, and other phenomena that shape the continuity between natural and cultural life. In this interview, Novitskova opens up about her appropriative practice of found imagery, her interest in post-humanism, and her involvement in online surf clubs and other artistic scenes.
CHIARA MOIOLI: Tell me about the genesis of the show at Whitechapel.
KATJA NOVITSKOVA: The show is the third and most recent version of my Venice Biennale project that traveled from Venice to KUMU museum in Tallinn and then to London. In this edition, the focus is on capturing colonial expansion that is not geographical (as applied to peoples, territories, and mineral resources) but rather biological: genomes, biomolecular structures, neuron firings, embryogenesis, and other inner workings of human and nonhuman life. The frontier logic comes with the requirement for extensive mapping, and in an era of big-data analysis, genetic engineering, and AI, that means a colossal amount of digital pattern processing, a lot of it in the form of images. In the current body of work I use this visual information taken from mainly scientific sources (images of the lab worm species C. Elegans, folded protein structure renderings, data graphs, et cetera) to try to capture the "invasion curves" of these industries that we are all increasingly affected by. I'm curious about how translations of light waves drive profit. In that sense, there is nothing really "sci-fi" about it; it is rather an extrapolation of current trends and realities. Here also I have to thank musician Kareem Lotfy, who made a music piece specifically for the installation, and curator Victor Wang, with whom I successfully collaborated on an exhibition in Shanghai at CC Foundation last year. I asked him to help me crystallize the installation at Whitechapel gallery—a notoriously tricky but beautiful exhibition space.
CM: Do you perceive a dichotomy between nature and culture? And if yes, how does this reflect on your phenomenological experience of the world? 
KN: One of the things I'm hoping to break is thinking in rigid dichotomies and binaries. The processes that are life and human culture are not inherently different; there is continuity between them, and common history.
CM: Your practice deeply relies on discourses surrounding the circulation of images in an era of information overload. How does your selection process work? Do you have a preferred source for images? And what leads you to pick one image over another?
KN: My process is very basic: I gravitate toward images that trigger me in the moment. I sometimes see myself as a filter, or a pattern-processing organism, with a partially obscure and continuously changing algorithm. Then comes the process of understanding why I'm attracted to certain types of imagery and what can be done with them. If early on I was using photos of cute animals and addressed attention economies, my latest obsession with visual data sets of mutant animals who live their lives in labs for research takes me toward the issue of life as an exploitable resource and a frontier to be mapped. I usually use material that is not behind any sort of paywall or password, or clearly artistically credited. If it's online, and I have access to it as a layperson, I will want to use it (and change it).
CM: Tell me about your involvement in the online surf club scene,1 and how this has shaped your mentality in approaching information surpluses and appropriation.
KN: I wasn't an active member of any legendary surf clubs of the late 2000s because I discovered them, and the community around them, after most of them had already formed. At the same time I was profoundly inspired by these practices. I couldn't afford (and was turned off by) the hardware-heavy world of new media art back then, and dreaded narrowing my interests toward applied web design. Surf clubs opened a world to me in which my (poor) skills and sensibilities matched with a whole new approach to what can be contemporary art. Transformative appropriation was just one of the things that people did, and it was something that I gravitated toward the most, as there was something deeply simple and effective about it. 
CM: In this regard, what did the term "post-internet" mean to you, and what remains of it in 2018?
KN: Ha, for me mostly it's a curse to get asked about the post-internet in every interview! But in all seriousness, as with any new notion, it went through a cycle from being good at capturing some phenomena to being completely devoid of meaning, to the point that it became hard to remember how and why it was useful in the first place. This is also because the novelty of it was absorbed into broader culture and just became the most common thing, a weird shell of the times in which it had emerged.
CM: The exhibition is characterized by the absence of the human body. Is there a correlation in your practice to what is sometimes referred to as post-human?
KN: The absence of the human body is only superficial in the sense that there are no literal representations of people as we are used to seeing them. The exhibition is full of other forms that undoubtedly signal some kind of human presence: bits of found text in resin blobs, medical scans of human brains, robotic baby rockers, bodies of C. elegans worms that are commonly used as models for biomedical research on human beings, little clay tablets attached to the walls, with one of them showing the neighborhood where I grew up. Et cetera. It could be that this human presence is partial, relict, or fossilized, but it is very much there. For me, "post-human" is also related to a necessary breaking of the dichotomy between mostly Western people and everything else (non-Western people, other species), and the fact that relict and partial bits of our histories are always present in shaping our futures. 
[1] The online surf club scene arose around 2006 with blogs like Nasty Nets, VVORK, Computers Club, Loshadka, Double Happiness, Spirit Surfers, and Supercentral. A "surf club" is an artistic group blog where the prevailing subject is internet culture and aesthetics, and where lines are blurred between the roles of artist, curator, and archivist. Surf clubs drew inspiration from the practice of group blogging, imageboards, anonymous photoblogs such as 4chan.org, and social bookmarking sites like del.ic.ious, and differed from these only in intentionality and the ways materials were distributed: short and immediate visual messages, based on ready-made materials sourced online or remixed, shared in a continuous conversation in the form of posts and comments. See http://rhizome.org/editorial/2016/mar/30/catalog-of-internet-artist-clubs/.
Katja Novitskova was born in 1984 in Tallinn, Estonia. She lives and works in Amsterdam and Berlin. Recent solo exhibitions include: If Only You Could See What I've Seen with Your Eyes, Kumu Art Museum, Tallinn, 2018; CC Foundation & Art Centre, Shanghai; If Only You Could See What I've Seen With Your Eyes, 57th Venice Biennale, Estonian Pavilion, Venice; Earth Potential, City Hall Park, Public Art Fund, New York, 2017; Approximation (Storm Time), Greene Naftali, New York; Dawn Mission, Kunstverein Hamburg, Hamburg, 2016; Life Update, Kunsthalle Lisbon, Lisbon, 2015; Art Basel Hong Kong, 2015; Pattern of Activation, Art Basel Statements, Basel; Green Growth, Salts, Basel; Spirit, Curiosity and Opportunity, Kraupa-Tuskany Zeidler, Berlin; Urgently "Yesterday," Mottahedan Projects, Dubai, 2014; miart, Milan, 2013; Macro Expansion, Kraupa-Tuskany Zeidler, Berlin, 2012; Appendix, Portland; Hotel Palenque, French Riviera, London; Katja Novitskova and Timur Si-Qin, CCS Bard, Annadaleon-Hudson, New York; #8 Health Club, Czarny Neseser, Wrocław, Poland; Profit | Decay, Arcadia Missa, London, 2012; sunny n shiiite, The State, www.thestate.tumblr.com, 2011.
at Whitechapel Gallery, London
until 2 September 2018