CONVERSATIONS Mousse 21
Unbearable Grace: Keren Cytter
Close
1
2
3
4
5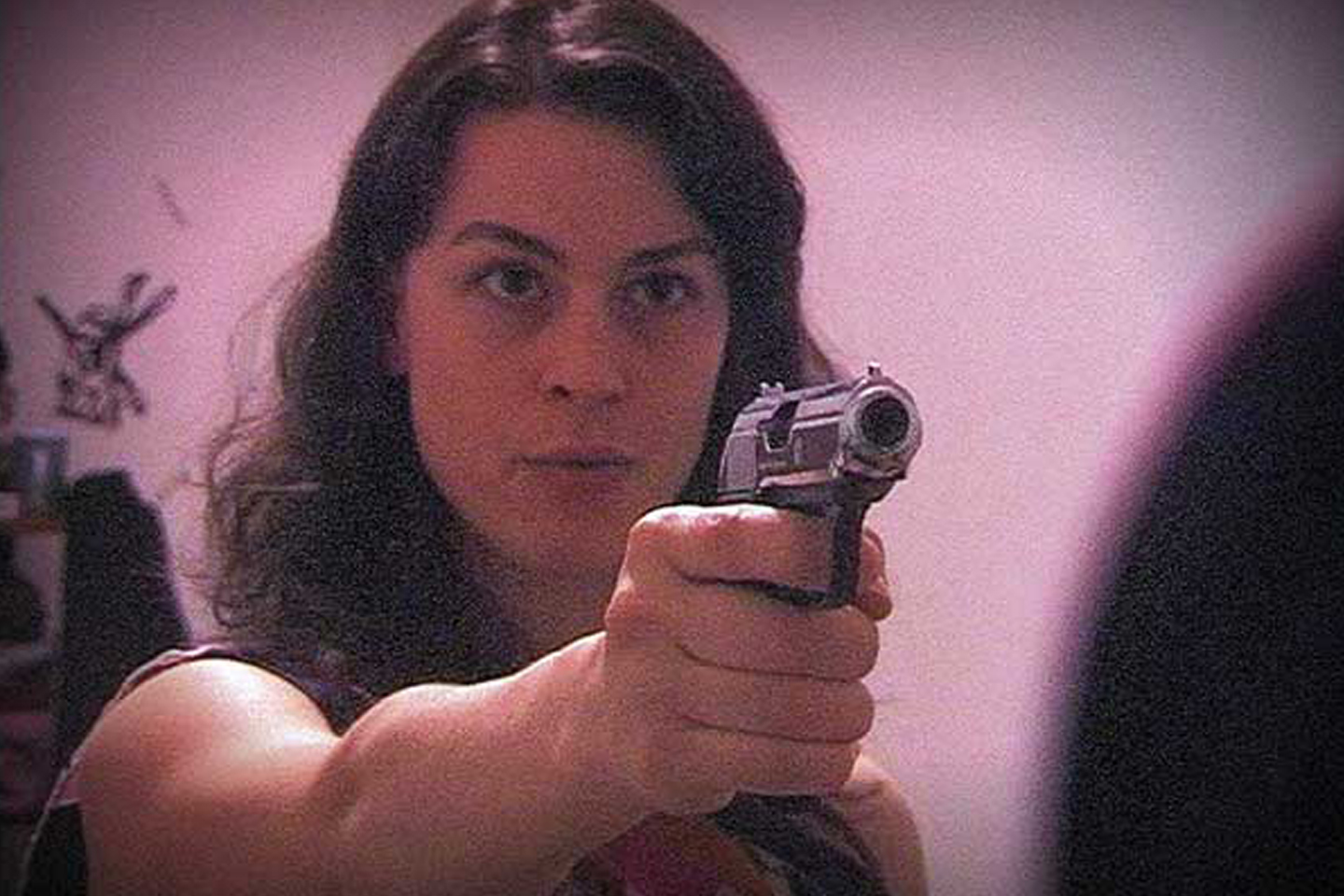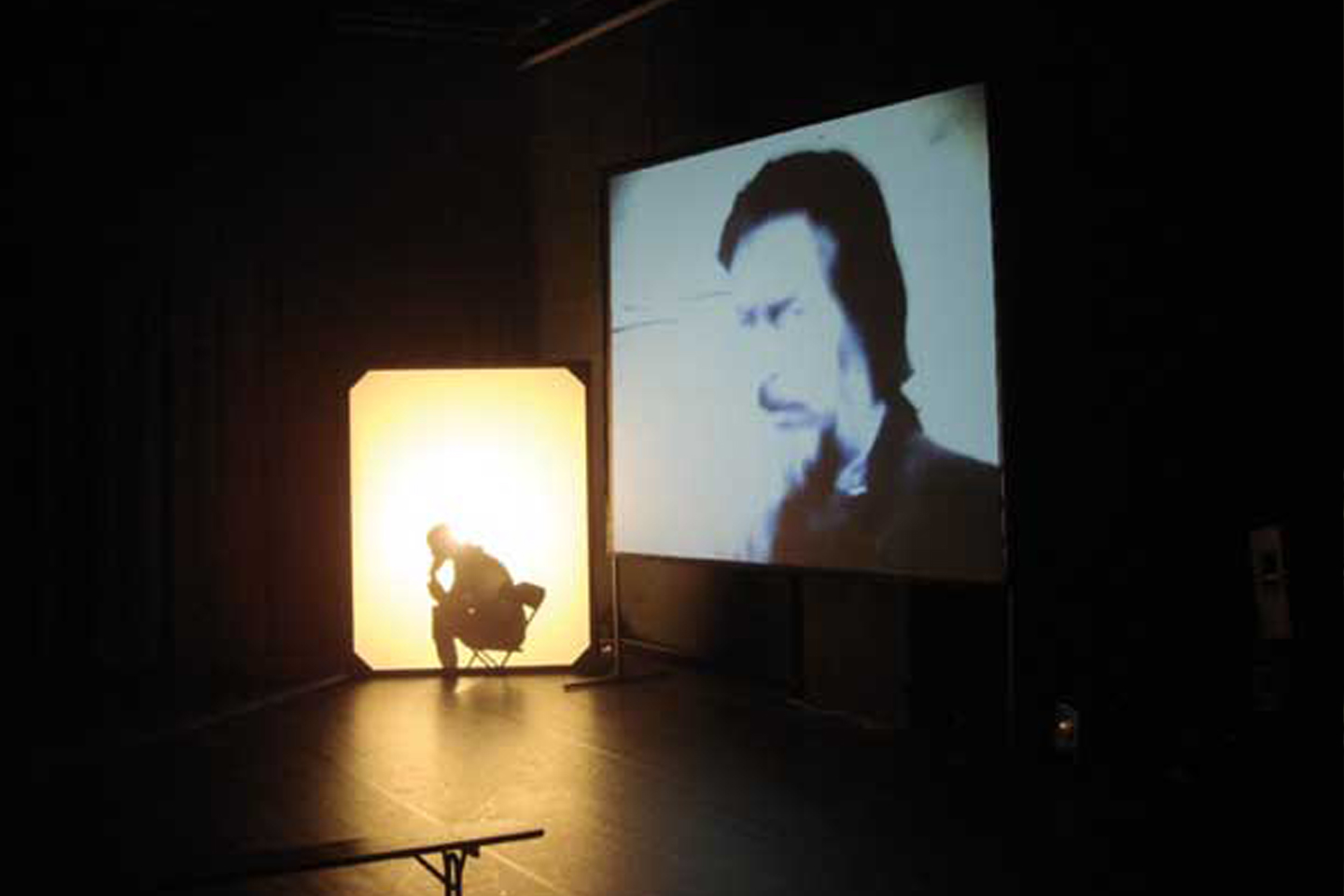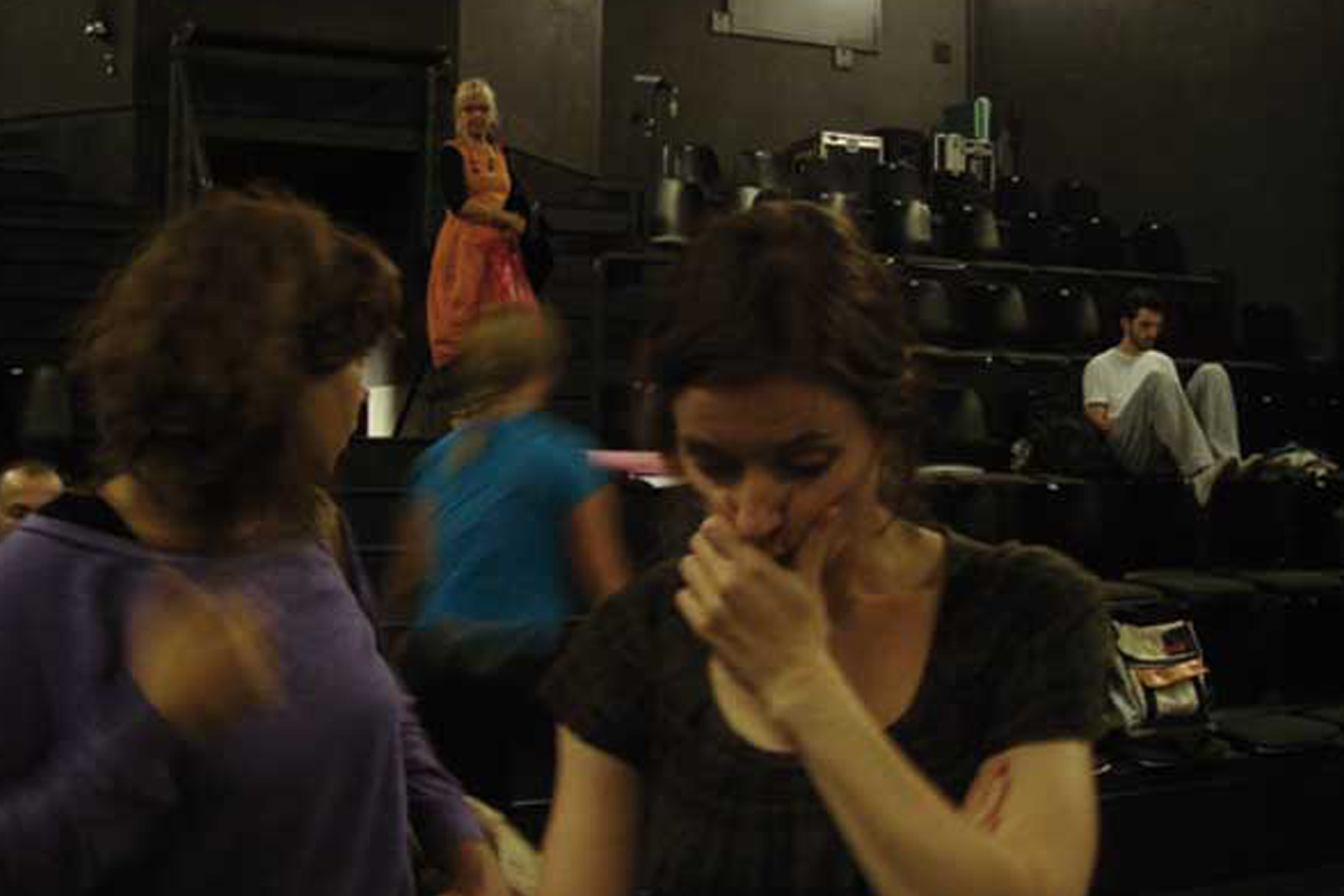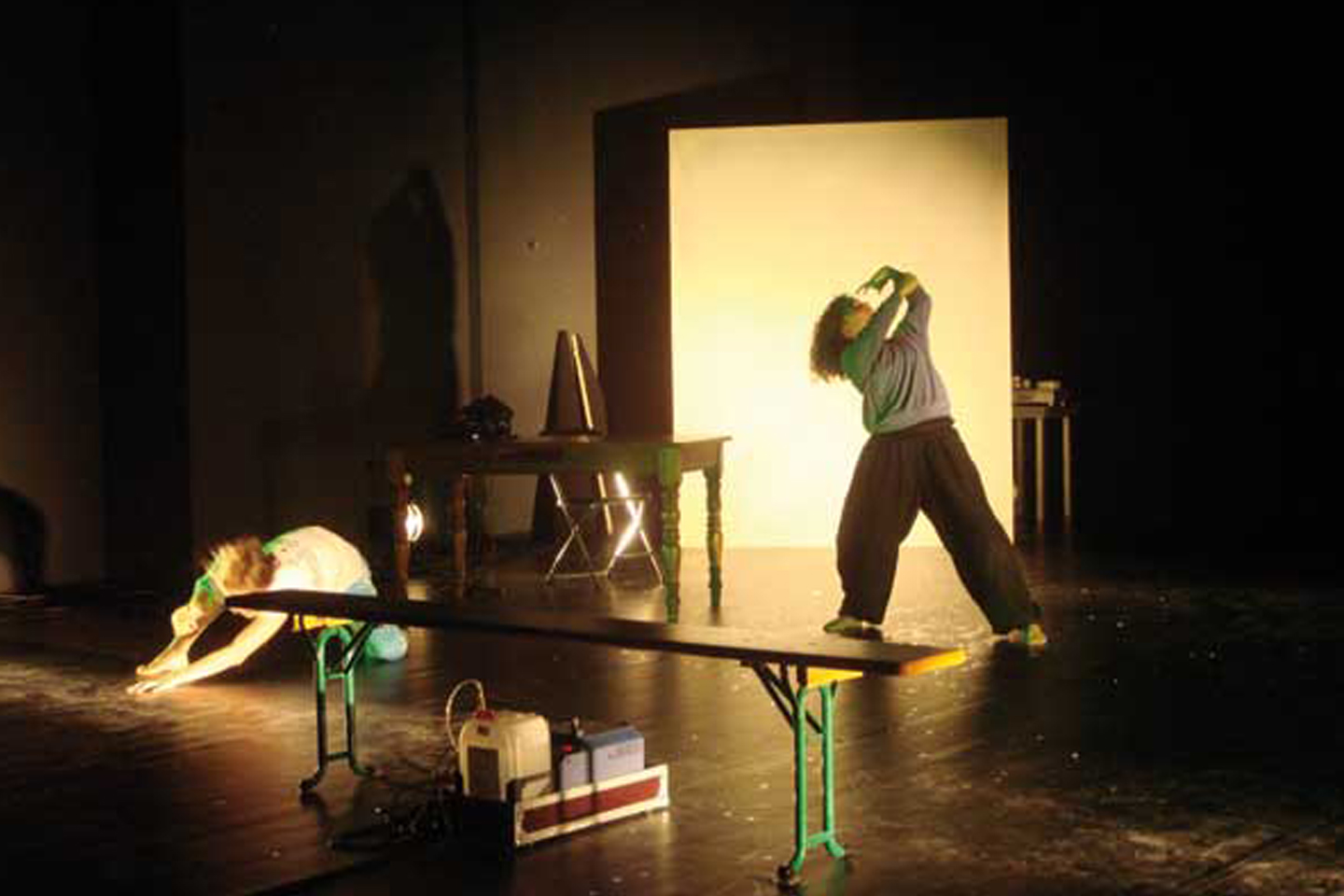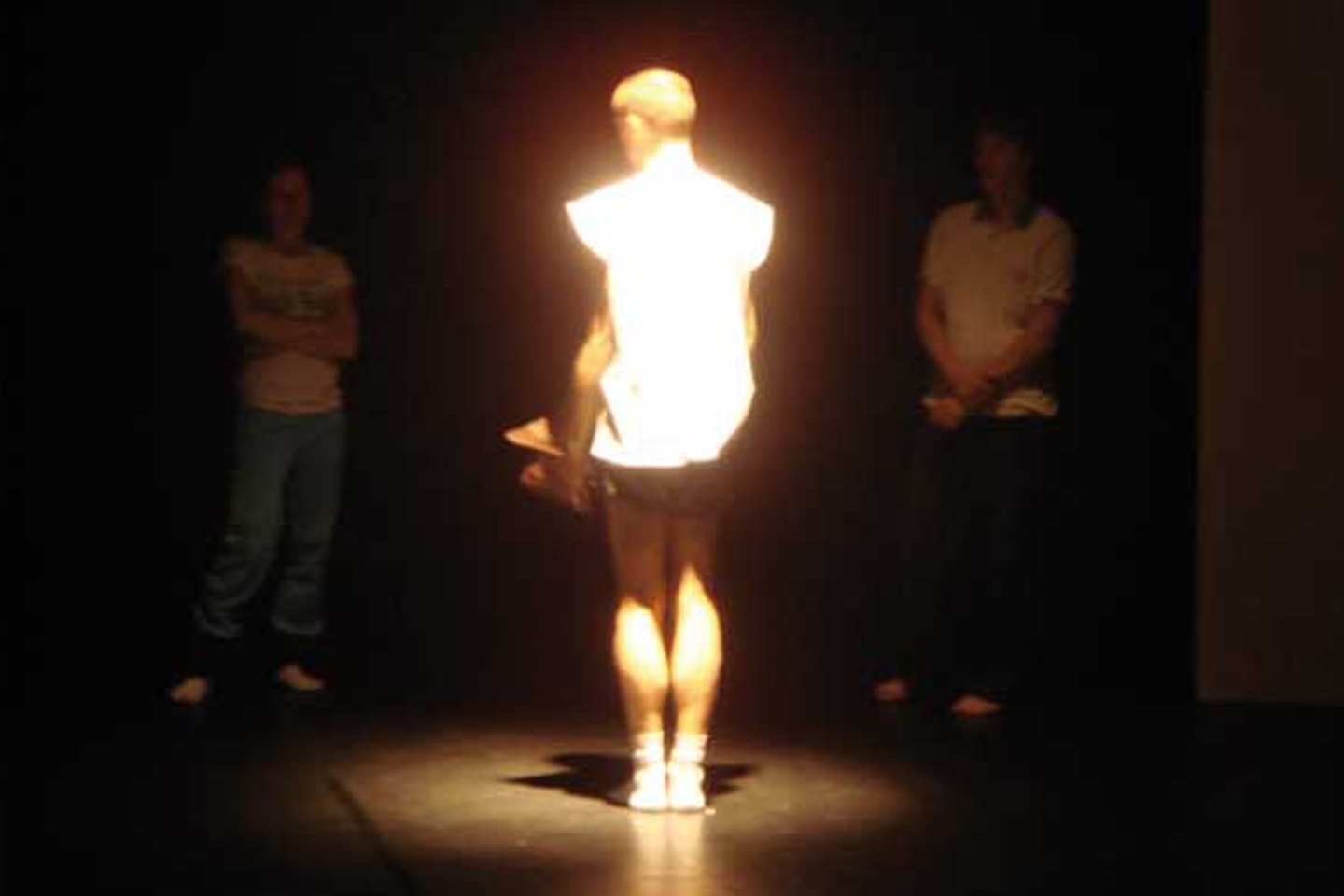 by Alessandro Rabottini
This has been an intense year for Berlin-based Israeli artist Keren Cytter: from the Venice Biennale to Younger Than Jesus, from Hamburger Bahnhof Berlin's Nationalgalerie Prize for Young Art, to solo shows at FRAC's Plateau in Paris, CCA Kitakyushu, and X Initiative in New York, all the way to Dance International Europe Now, an ambitious project that combines dance and theater. Alessandro Rabottini investigates.

ALESSANDRO RABOTTINI: 2009 should be astrologically described as the "year of Cytter", you have been almost everywhere! In November you will be performing The Secret Diaries of Linda Schultz at the Tate Modern's Turbine Hall in London with your own dance theatre group, called Dance International Europe, so I would like to make this new project the focus of our conversation, do you mind?
KEREN CYTTER: Not at all—the dance company is the most exciting thing planned for me this year, at least from my point of view. We are rehearsing six days a week, from 10 to 6.
AR: That sounds intense… You started DIE (Dance International Europe) in 2008, at the invitation of the curatorial platform If I Can't Dance, I Don't Want To Be Part Of Your Revolution, which explores interdisciplinary work in the visual and performing arts. You are mostly known in the art world for your videos, which are small, short productions that blend cinematic genres and tropes, but you have also published two books of fiction and released a feature film, so this new project seems to be a natural continuation of your ongoing investigation of the possibilities of narration and staging, and your tendency to cross the borders of formats and genres. How did this new phase of your practice come about
KC: "If I Can't Dance…" asked me to participate in a series of group exhibitions that will develop and expand over the period of two years, and will deal with performance art. Then from one performance to another, the story developed, and the dance company (non-professional dancers) and I discovered we really enjoy doing it and working together—so I decided to create one big dance theater that will run and tour. I also made an installation at the end of 2008 in the Hebbel theatre in Berlin. And they asked me if I would like to do another project there, so I decided to combine these two projects. So it all came about quite by chance, but I've always liked theater. And working now on live entertainment is completely different and new for me. I think it is a very powerful medium.
AR: Talking about your influences for Dance International Europe Now, you cite "forerunners in all the fields of live entertainment: Diversity, Yvonne Rainer, Pina Bausch, Samuel Beckett, Disney on Ice, Sasha Waltz, Bat-Sheva dance group, Michael Jackson, the dark world of Nang Yai or the exotic rhythms of Lambada". This is a very eclectic, diverse range of sources, and they bring me back to your video work, which Roberta Smith in The New York Times described as a sort of "medium in flux", where "scenes repeat, actors change character, the camera wobbles, music encroaches, voices and mouths are out of synch". Did you bring the same structure to the language of choreography?
KC: Generally, yes—there are repetitions—there is a mix of dance, video, spoken text and music (which I composed!) The actors are sometimes lip-synching to a recorded text. I'm trying to mix all the stage elements and practices together. Our stage designer—Vinny Jones—said it look to her like fading narratives.
AR: So you are treating choreography the way you treat narration in your videos; by that I mean breaking linear time, overlapping fiction and the backstage…
KC: Yes, generally. But some things I can't do on stage—like breaking linear time. People don't get it. In movies it can happen—because it's complete fiction. But when it's live performance, there is a big problem with making things not in the order they happened (there is no black-and white memory effect in live performance). So I may try to create similar feelings, but the rules of theater or performance are completely different. I have to follow these rules in order to express the same ideas that I used with video.
AR: When describing Dance International Europe Now, you never mention any kind of history of happenings, nor what gets called "Artists' Theatre"—so no references to Allan Kaprow, Black Mountain Collage, John Cage, Merce Cunningham, Jim Dine and Claes Oldenburg… Despite the fact that you work mostly with non-professional actors for your videos, and that you cross genres and fields with extreme freedom, you seem not to be interested at all in the idea of chance, which was very central in the early development of the happening. There is no improvisation in what you do; I mean that everything pretty clearly shows its structure, its script. I see the act of writing to be at the very core of everything you do; am I wrong?
KC: No, generally you are right. In the scripts for the videos, I write the camera movements and the movements of the actors and what will be their text. It's all very clear, shot by shot, what I physically want from the picture. But with this project it is different—because I don't know how to describe and detail a dance. It's also hard for me to think about all the dance moves of all the dancers—so we do it together, and think about it together. It's a very nice and interesting process for me, because I'd never done it before. I wrote the text they are supposed to say and their placements on stage during the performance. I wrote all the cues. But I can't make all the dance moves by myself.
AR: Currently, we are witnessing an interest on the part of visual artists in staged, live and performative formats of exhibition. Hans Ulrich Obrist and Philippe Parreno's Il Tempo del Postino was just one example of this general trend. What can you say about this, if you see this as a cultural phenomenon? Why is it happening?
KC: I don't know—I guess it's a trend. No one from this generation invented theater or live performance. I think it's a cycle. After a while, it will fade, and painting or sculpture will become interesting again. I don't know. Also, the art world is a very small community, so it's easy to create trends. I'm using this trend to try and explore new things for my own enjoyment.
AR: Most of the time you work with friends or non-professional actors, and I was wondering if this is also the case with the dance company.
KC: Yes. That's what makes it so fun and great. We all see the irony of this situation, and at the same time, we are very sincere and trying to do the best that we can. I think that's what makes it such a great experience for all of us…
AR: Of course one can say that there is a big difference between the use of non-professional actors by film-makers like Pier Paolo Pasolini and the way you work with your friends. Whereas we once had a political statement about representation, democracy and realism, today we have a sort of opaque idea of participation, for which social networking seems "real" enough. How do you see your practice in this wider context?
KC: I think that the relevance today of using non-professional actors is related to the popularity of media and formats like the personal video camera, YouTube, reality TV and blogs, and to the slow decline of the Hollywood industry. I think that because it's so easy to produce a movie today, there is a new exposure of what is "real". The Hollywood way of acting seems very old-fashioned and clumsy to me. I watched a reality TV show a few days ago and was really shocked to see a shot of people just seating on a couch and doing nothing. I never saw such an image before—they were not acting, they were just bored. Hollywood can't supply this kind of thing—Hollywood looks a bit like theater next to the new, casual images that the new forms of media supply. Not so long ago I met a real Hollywood star. I told him a sad story, and in response he bit his lower lip. I realized that he was acting sad. But it's very hard for the Hollywood industry to keep this kind of context because the audience is exposed to so many other kinds of contexts—realistic ones.
AR: Up to now, Dance International Europe Now has staged three pieces; in one of them, The True Story of John Webber, all the characters wake up one day with their sexual gender changed. A lot of your videos deal with different forms of transitions between genders. Is this just another formal device for you (like the constant shifting between genres and narrative tropes), or are you particularly concerned in staging sexual identities as areas of transformation?
KC: I don't know. I can't compare this issue to the shift between genres and narrative tropes. It is something that is related more to content than to form. I think there's something about social presence and the inner self that interests me. There is a big gap between the two. I think that our society, for many reasons, is putting a huge importance on lifestyle and style in general, and I think that this is limiting the basic freedom of the individual. Style is something very social, similar to political opinions and even money. I think that when I change the genders of my characters, society has a harder time framing the individuals, and a certain gap is created—this may create a certain kind of freedom and a space for chaos.
Originally published on Mousse 21 (November-December 2009)