CONVERSATIONS
Ideologically Sensitive: Keren Cytter
Close
1
2
3
4
5
6
7
8
9
10
11
12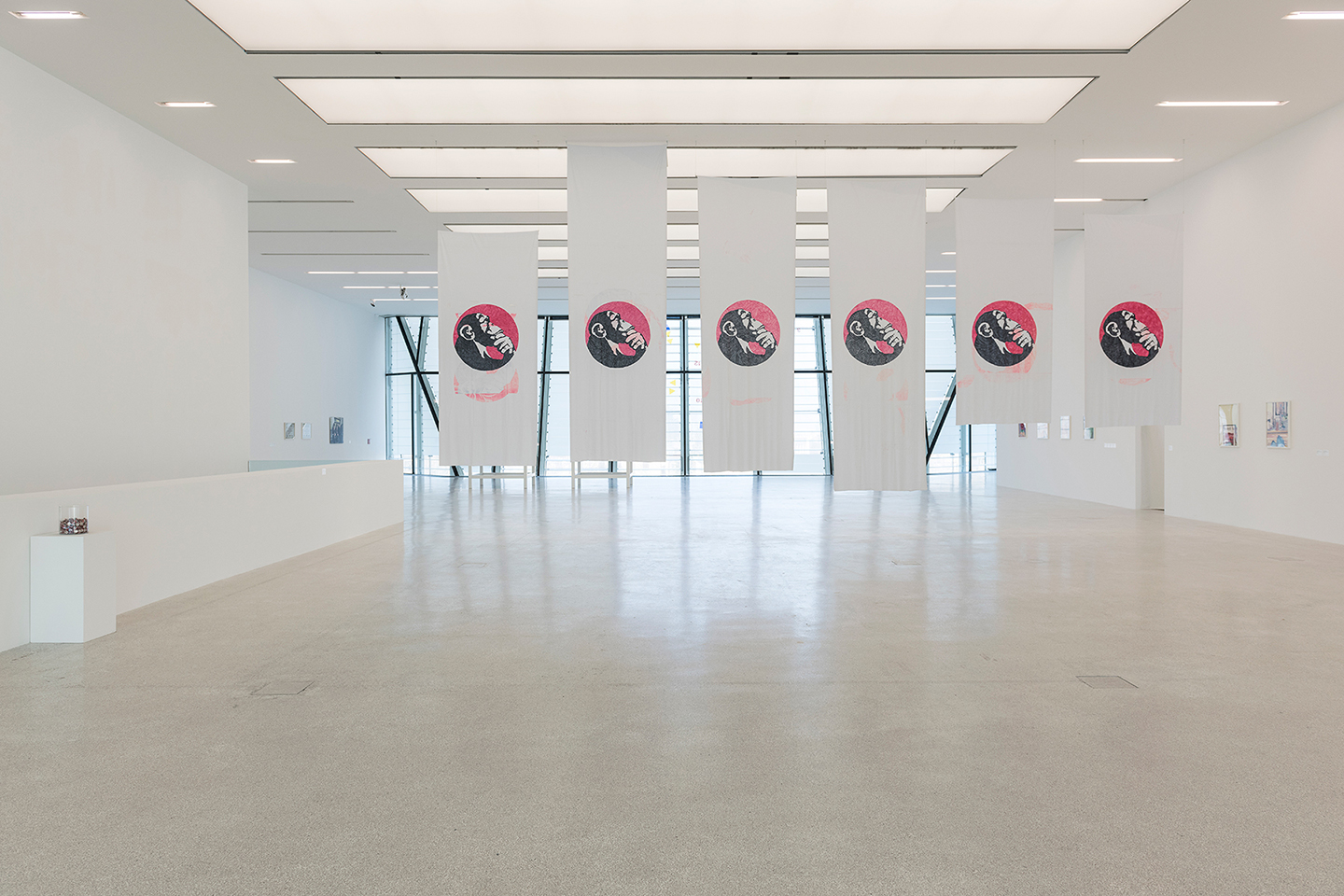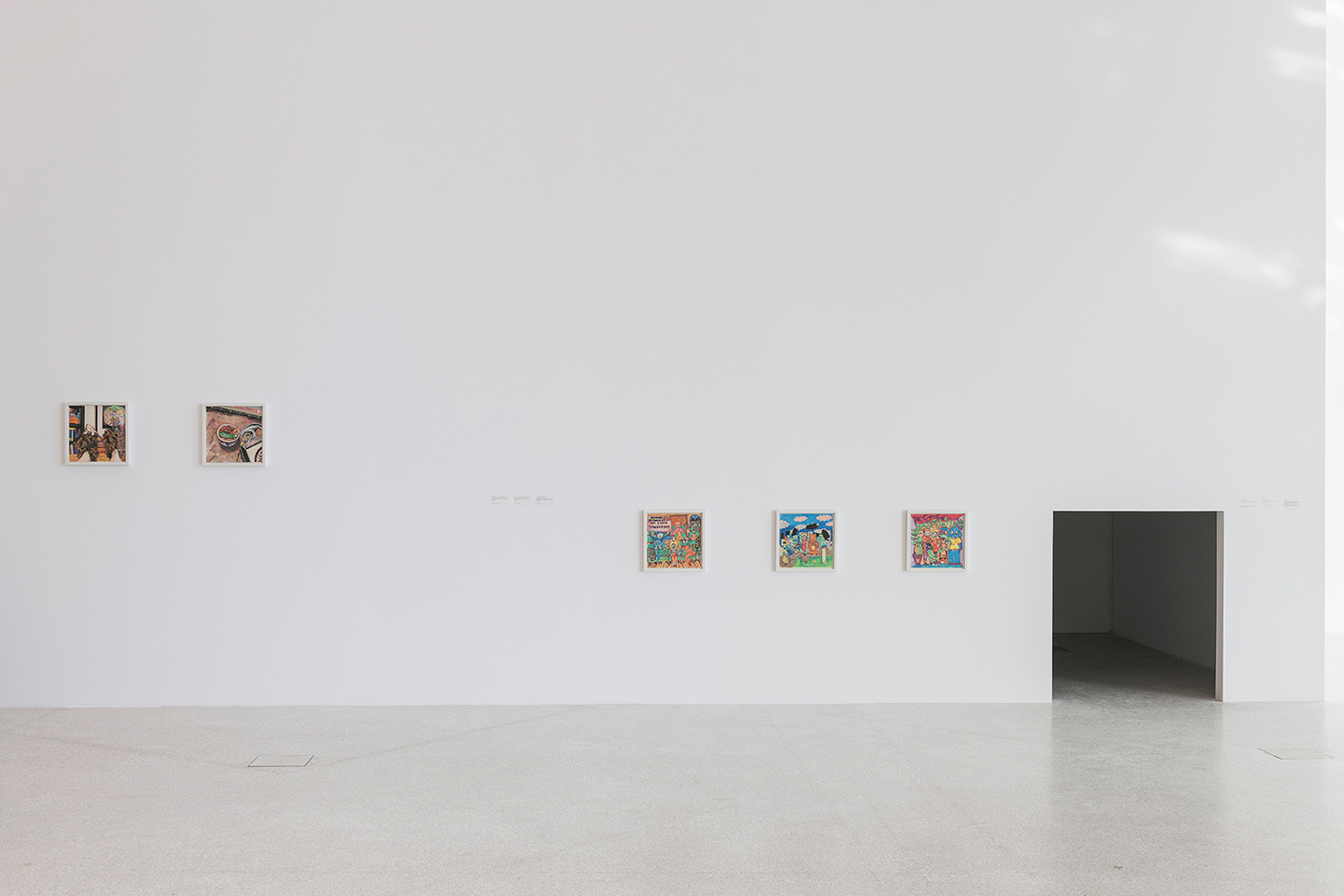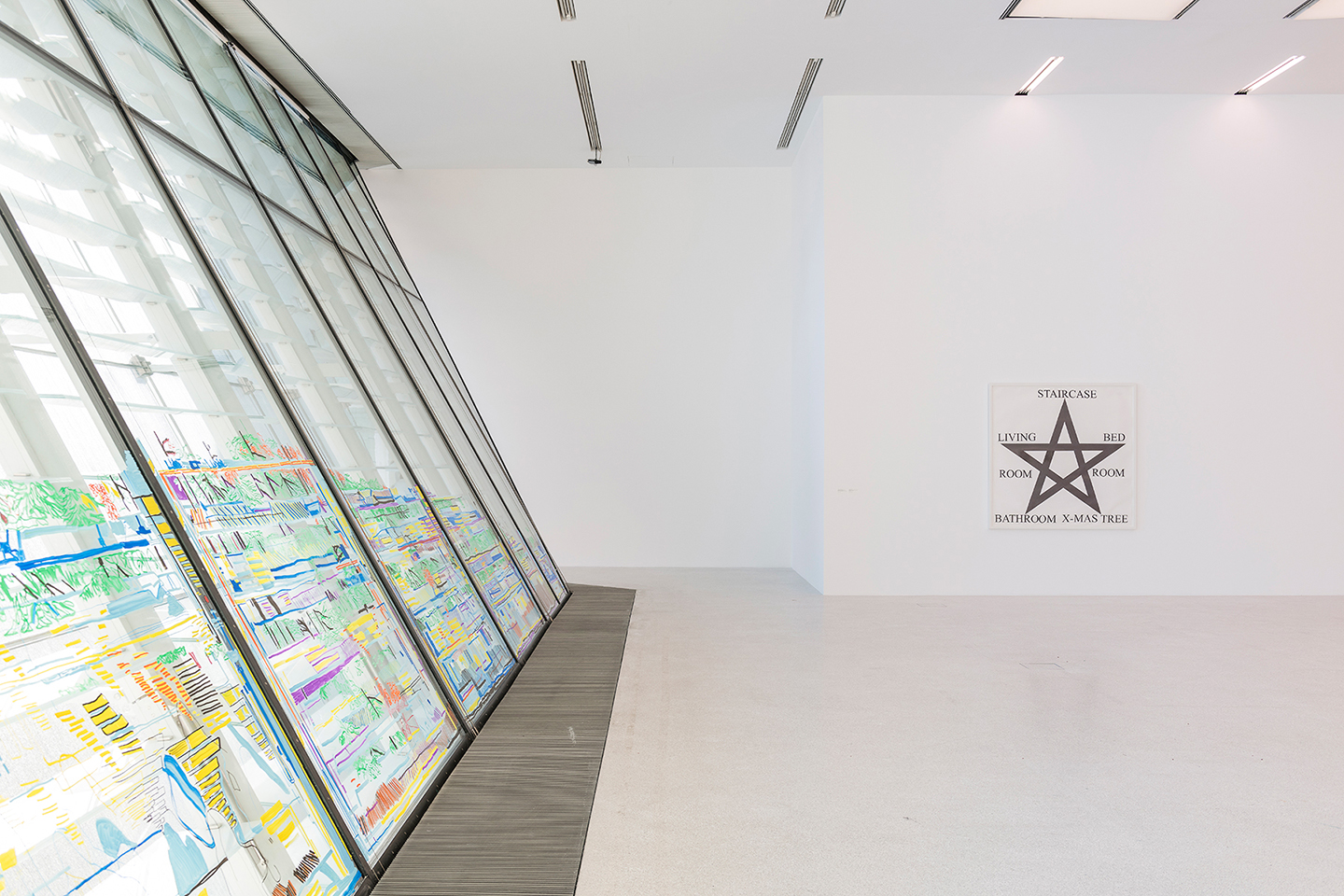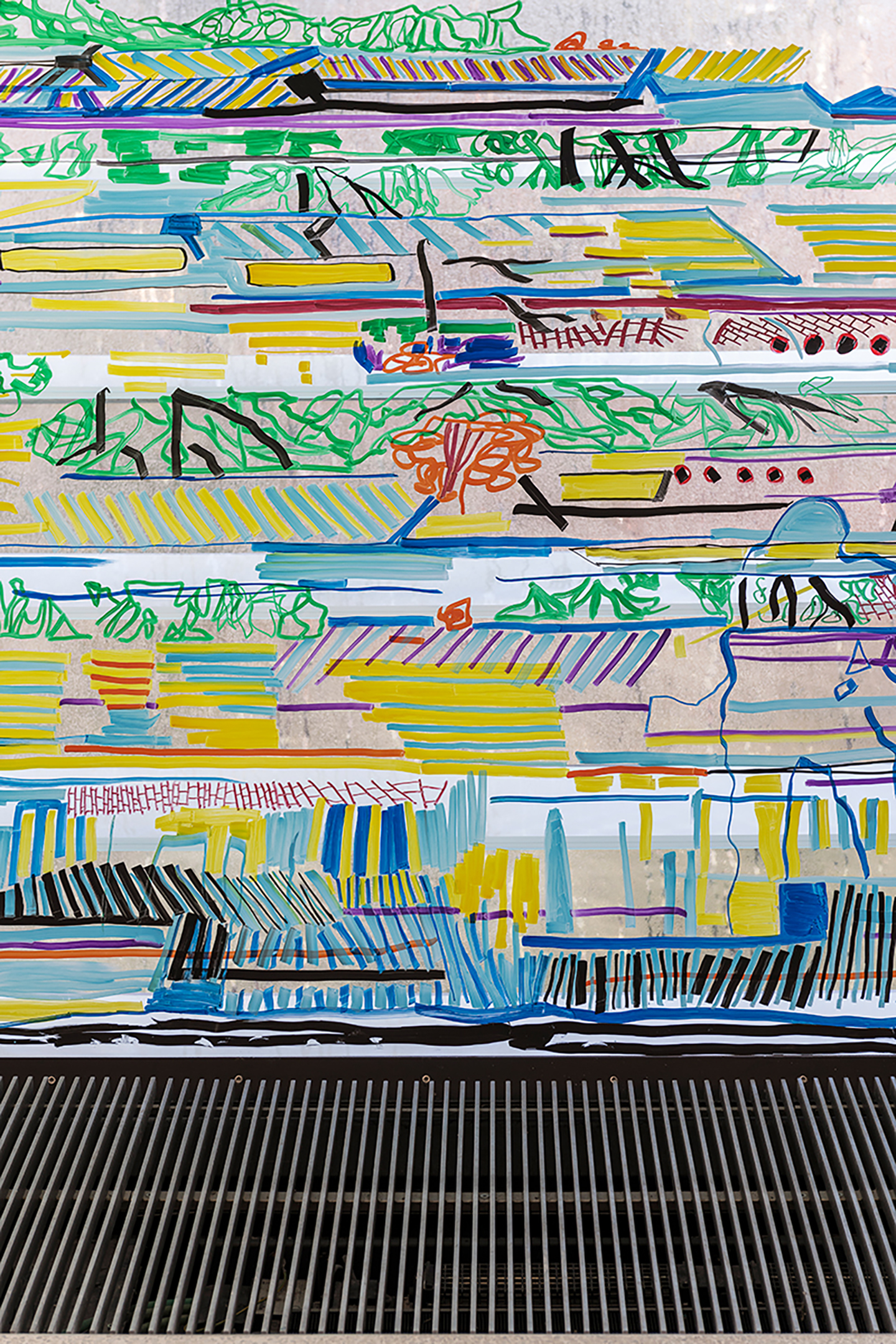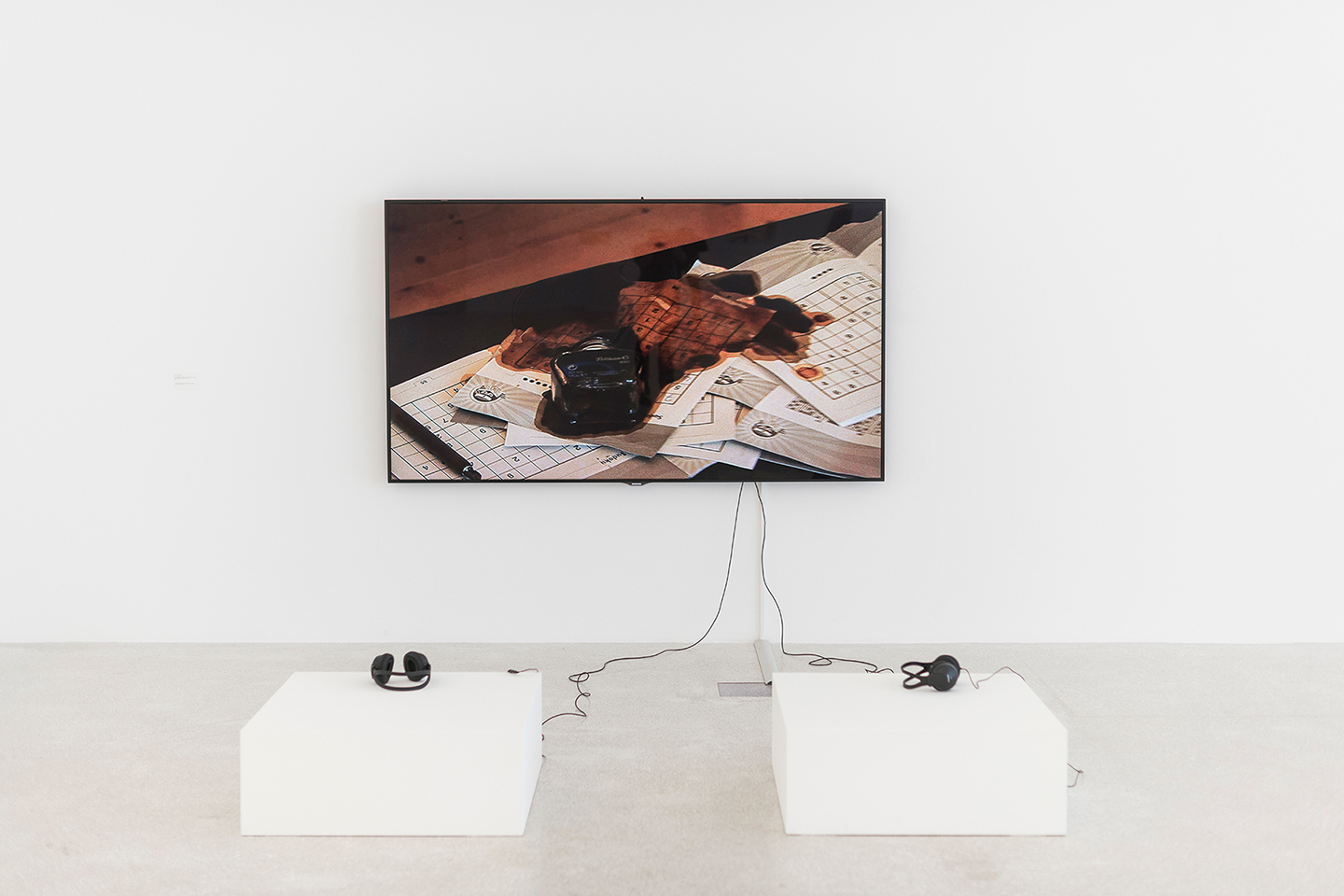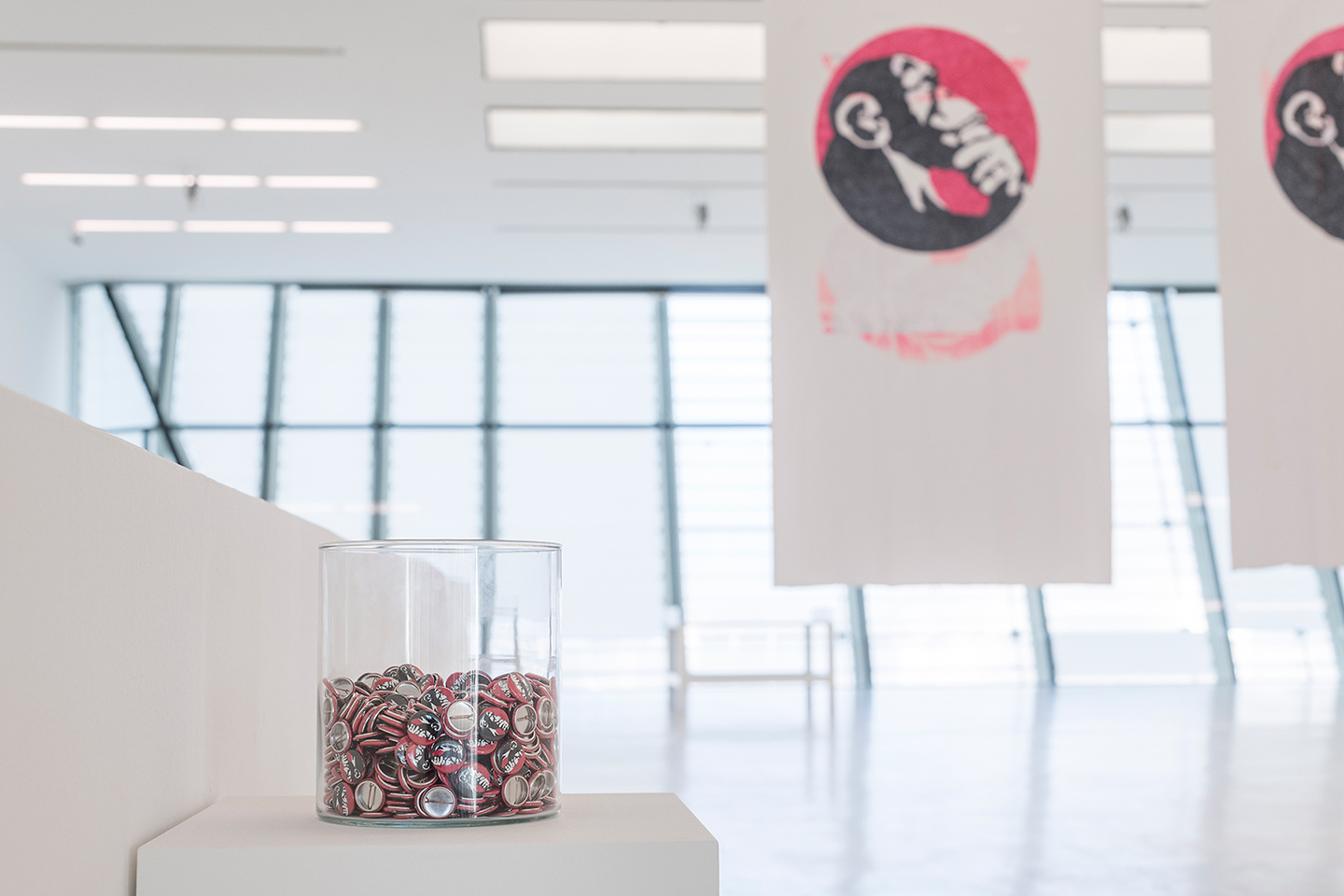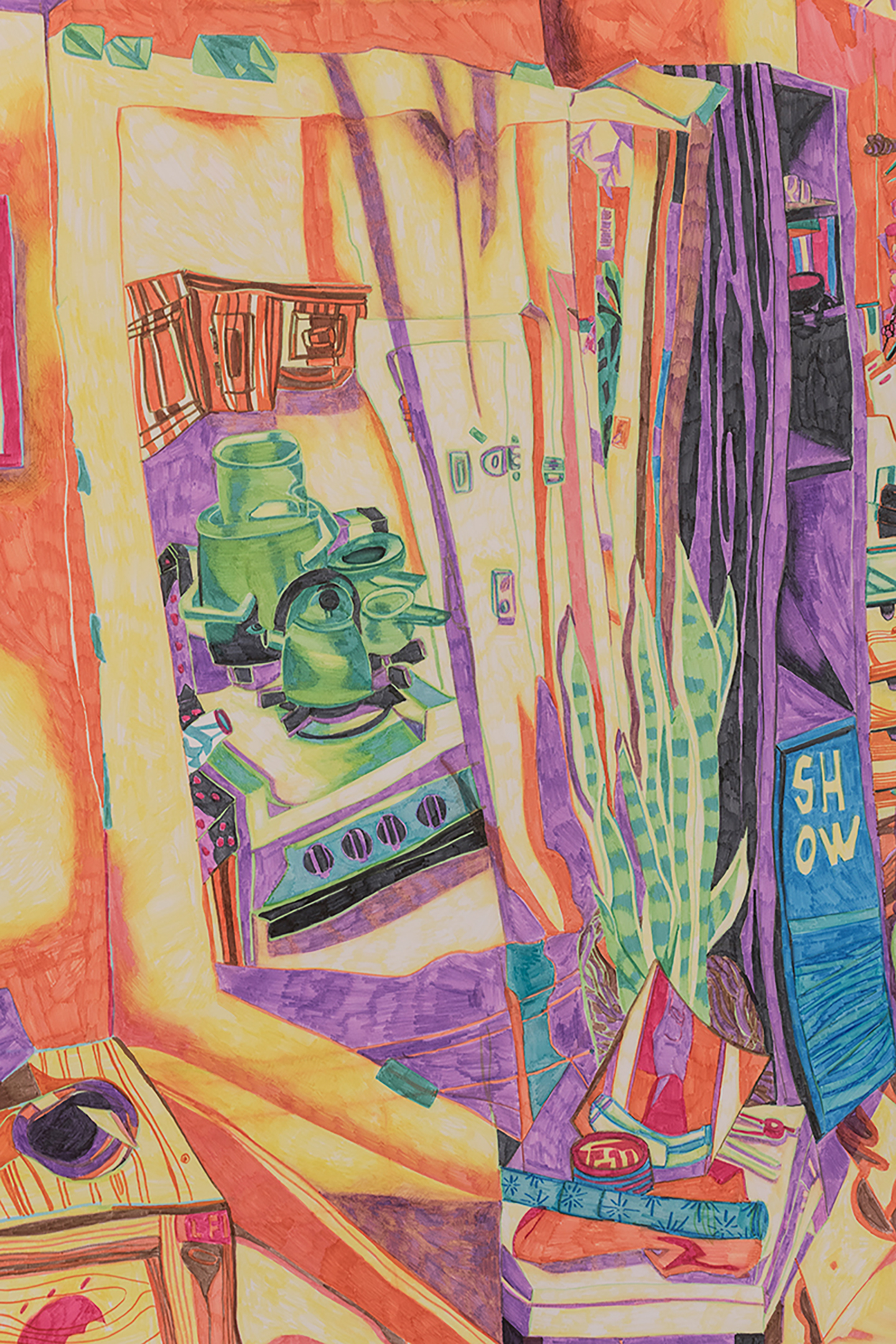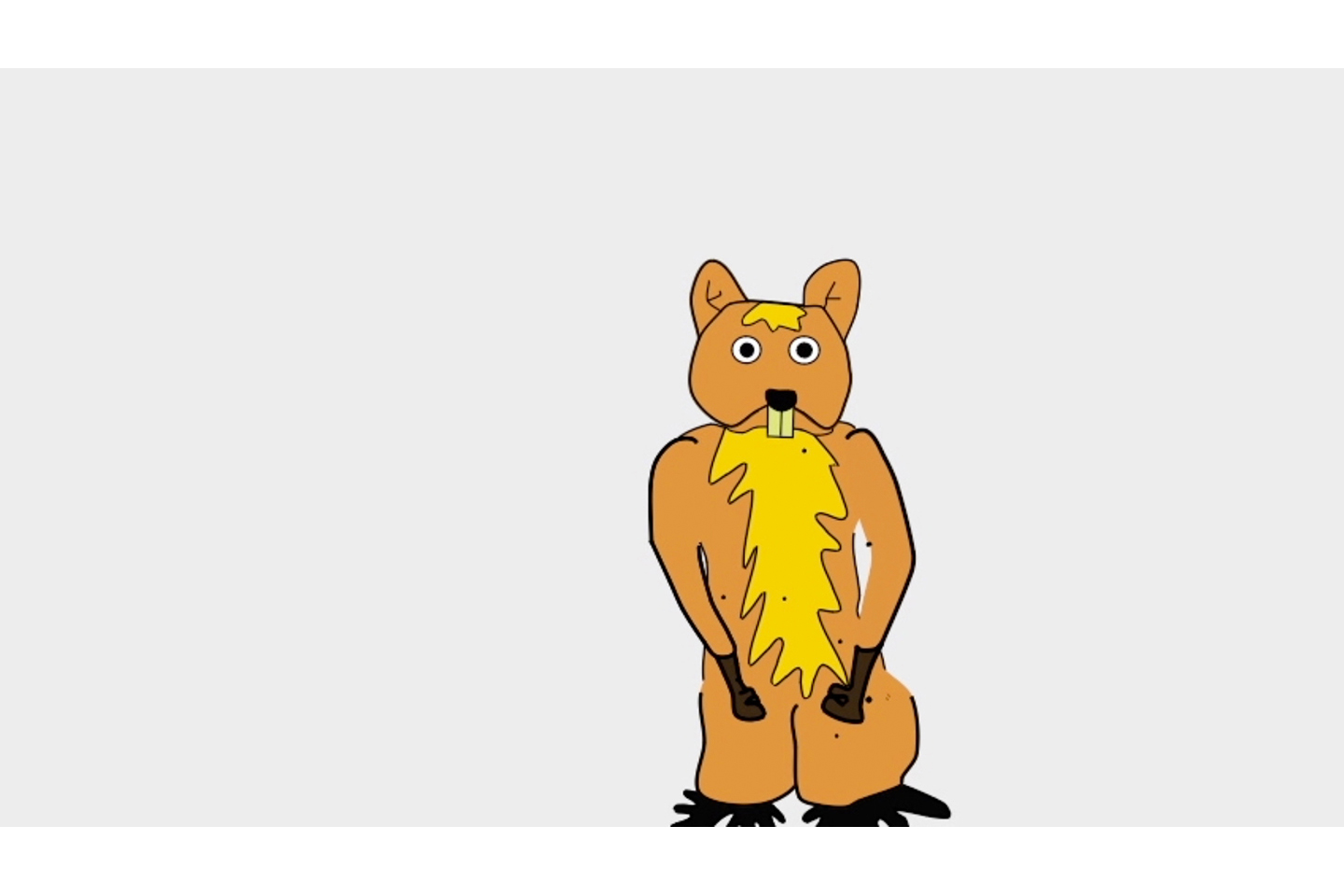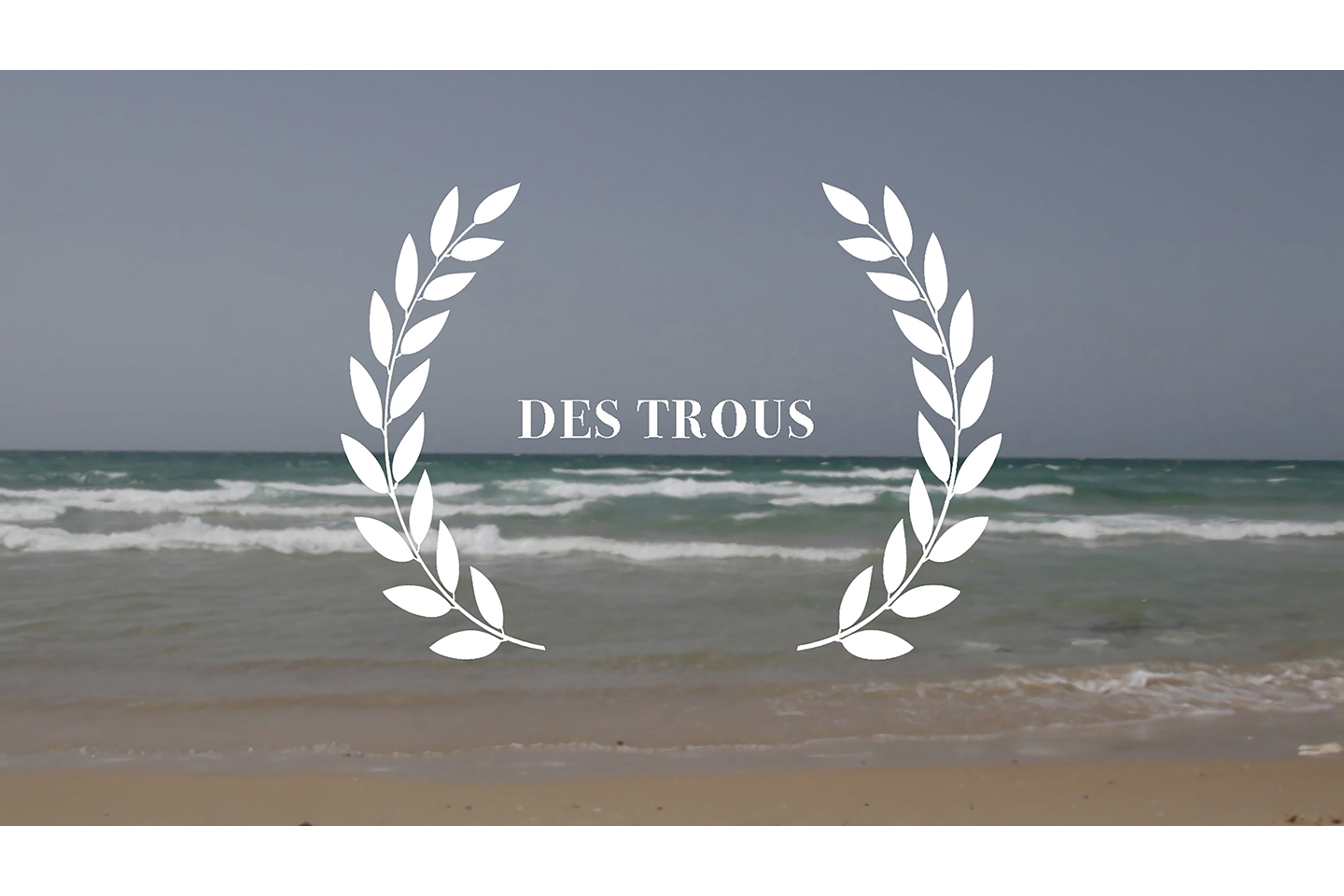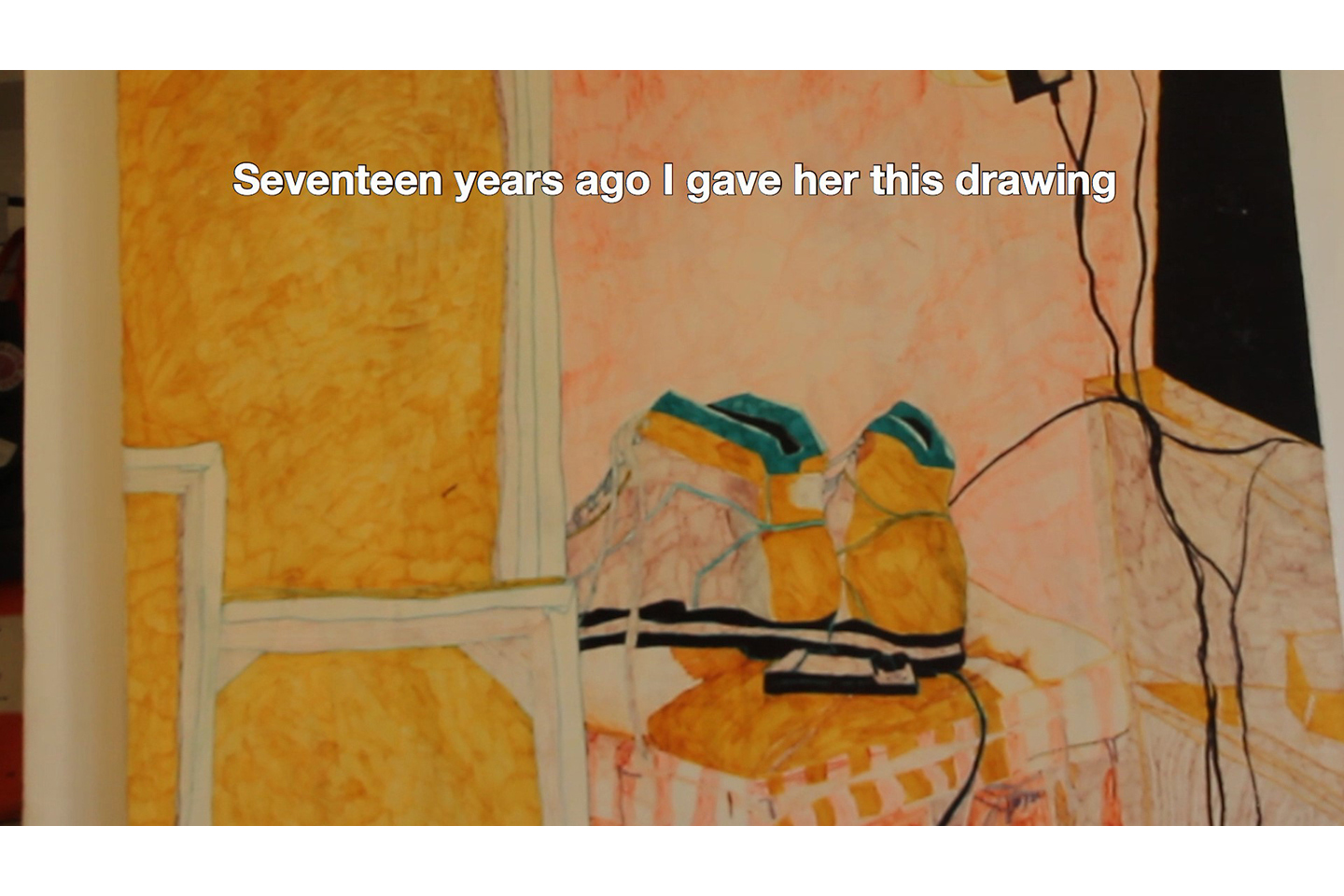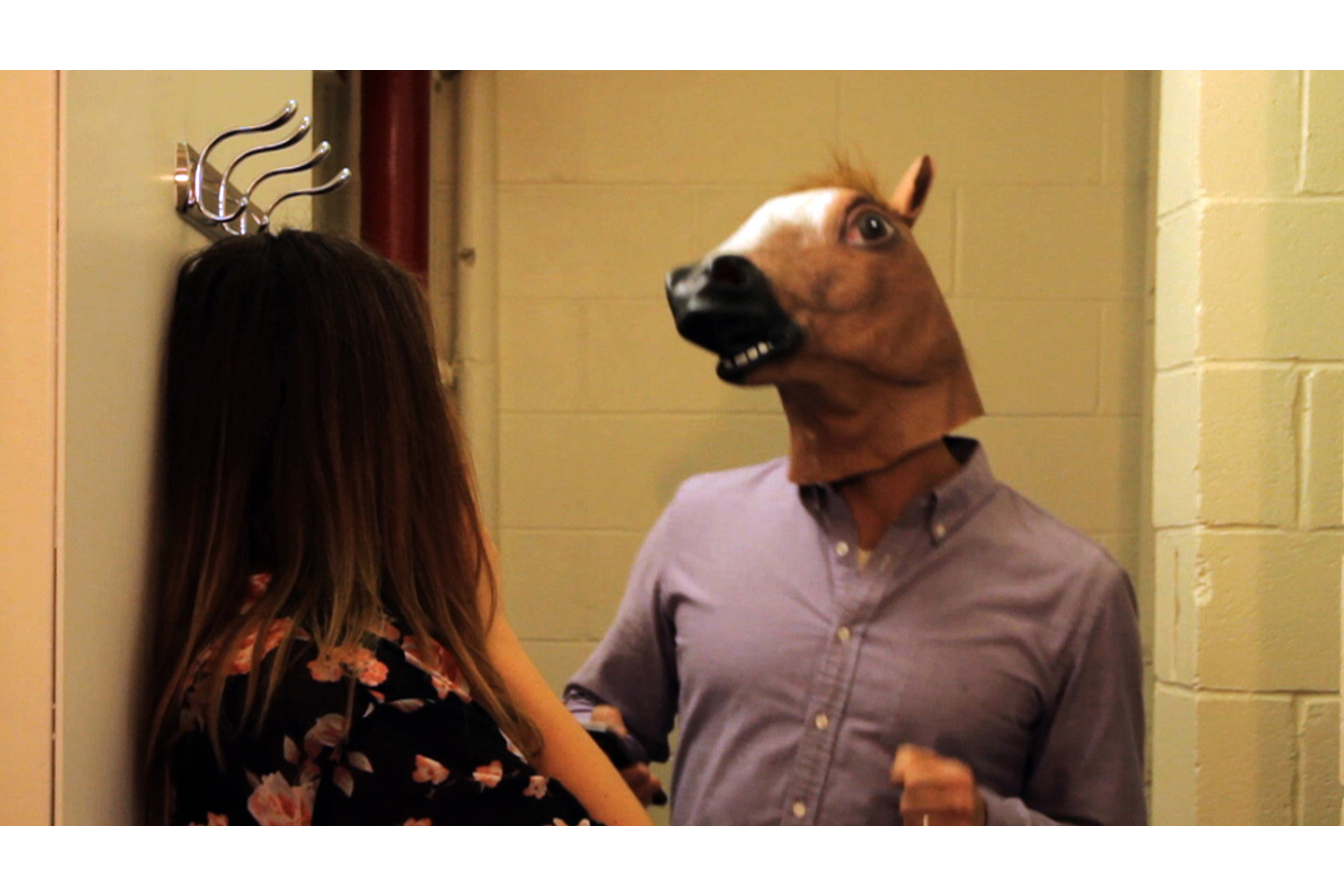 Keren Cytter interviewed by Ginevra Bria
Mature Content at Museion presents Keren Cytter's first animated film for the first time in Italy. The work, which features a hamster that bleats like a sheep, is underpinned by  Cytter's habitual desire to introduce an element of disorder, forcing us to look at things in a different light and maybe even to view our own lives from a new angle. Alongside her drawings for children, the show presents a set of new and existing drawings on paper, and others created directly in felt-tip pen on the windows of the museum's facade—details of images the artist is familiar with or that she has come across on the Internet, which she dissects and distorts with the aim of disorienting the viewer, once again pointing up the conventions of perception. The Museion show traces how time goes by, not least the time spent at the exhibition. This path is marked by a number of the artist's well-known films, such as Four Seasons (2009), Der Spiegel (2007), The Coat (2010), and the recent production Des Trous (2018). Explicitly referencing amateur video, her montages of impressions, memories, and imaginings give rise to poetic, self-referential compositions, with a penchant for intense, intentionally artificial scenes.
GINEVRA BRIA: When you were really young, between The Flintstones cartoons and Salvador Dali's aesthetic imagery, did your very early drawing trait suggest further, nonlinear fictional horizons?
KEREN CYTTER: I wouldn't say so. No, not at all. I didn't think about storytelling as a form of art. I wrote stories separately, mostly copied them from other writers. In first grade, I copied a short storymy mother read to me. I wrote the story in a notebook and added drawings. I called it "The Big Group." No one noticed I copied it but my mother. In fifth grade, I copieda segment from James and the Giant Peach, by Roald Dahl, and read it out loud. No one suspected that it wasn't my text. I got eighty out of a hundred. When I was sixteen, I sent shortstories by Ephraim Kishon to a national teen magazine. No one noticed it, and I was accepted by the newspaper as a young journalist. Maybe I never wrote nonlinearstories. Maybe I just copy moments, highlights, or stories and stick them together so they look like one nonlinear narrative.
GB: At the very beginning, when you were originally approaching video art, Douglas Gordon's landscapes slightly influenced you. But then you started producing cinematic readymade, using them to piece together disjointed, fragmented, often absurdist narratives. For example, in Object (2016) or Killing Time Machine (2018),which elements remind us that we're watching a nonfilm?
KC: I think the separation of the sequences and the shots. Object is made of nine shots that are divided into three acts. KTMis made of seventy-two shots that are mirroring one another andmapping the space, my apartment. Movies don't focus on number of frames and don't mirror shots or function as killing time machines that map space. Movies follow plots and characters.
GB: In Tel Aviv, you wrote art criticism, and you affirmed, "I knew nothing about art, but nobody knew, because no one knows anything about art." How has your position changed since then? Did you find the right speculative sources to subvert or to modify this previous statement (for example, through A-Z Life Coaching, 2016)?
KC: I don't think I will work as an art critic again. I know more about art, but most art isn't very interesting or worth looking at. Even good art is not rewarding as anemotional or intellectual experience. So that's what I learned—that there's nothing much to know, or to "get." Art has nothing much to give. My life coaching is related really only to life, but looking back, I don't think that it [A-Z Life Coaching] was well written. I should have written it in Hebrew and translated it, and not written itdirectly in English.
GB: Moving from Israel to Europe and from Europe to the United States (and then back to Europe) determined a linguistic, physiological, and psychological change of perspectives. Looking back, it seems that your personal moves blew up the limitations of telling a narrative, breaking linear time and overlapping fiction and the backstage. Is this view correct?
KC: Actually, I haven't moved back to Europe. I'm still living in the US. I hope that it's correct! I think it's changed a lot. When I moved from Israel to Europe, my point of view changed from being light-headed and having fun shooting videoswith my friends to a more depressed, fragmented, and isolated point of view. I looked at society as a foreigner, and I think I saw things from a more objective point ofview. I also focused more on the structure of movies than on society. Moving from Europe to the US challenged my scriptwriting. Living in Europe, I got used to writing scripts in different languages and adopted an exotic point of view. By changing the language of the movie, I turned the viewer into a tourist or a foreigner. I couldn't do that in the US (because the distribution of American culture is wide, no one feels foreign to it), and I had to think differently and find other ways to break and learn the form of video. I had to write scripts in English that would turn the videos into more than just an absurd exchange or an exotic camouflage. It's actually a great privilege to be able to experience and learn the characteristics and colours of different cultures and to imitate so many different points of view.
GB: Will Mature Contenttry to unfold "the great mysteries of new medias and reveal the utopian anxieties of the common man,"[1]but starting from drawing—and how drawing tries to set a border between an outside universe and an inner world?
KC: I don't think so—I wish I could draw that well! The drawings are part of the space, and their position in the space is part of the work. The entrances to the video roomshave different heights—one is one meter high, the other one and a half meters—all in relation to the age group they are aiming at. The children's drawings are hung low,at a child's height. There's also a window drawing of its own view, and another window drawing will project (on a sunny day) the order of a possible movement in thespace. There will also be six A.P.E[2]flags and buttons that will connect the visitors to the exhibition and make them feel part of it.
GB: How could content become mature in your practice? Could you please offer some examples of this evident paradox, starting with the reasons related to the exhibition title?
KC: I just felt old and stiff, and I guess that's what makes me "mature." So my content must be what I am—mature—and whatever I exhibit will be processed through myolder, wiser point of view, and so that's the title of the exhibition.
GB: How exactly will the drawings and videos in Mature Content show the metanarrative structures you're delving into? Could you please talk about the new drawing series you're realizing for Museion?
KC: The new series of drawings are fun to look at and not so difficult to execute. I don't think many people will be impressed by them, but they are quite rewarding—they arecolourful and pop. Some of them are illustrations of characters from the children's books I wrote and the animation I made inspired by these books. They will be hunglower than usual—at the height of an eight-year-old kid.
GB: How did theatre affect your practice, and what kind of landmark does D.I.E. NOW [Dance International Europe NOW] represent in your career? Could you please briefly describe that specific experience?
KC: I learned a lot from writing and directing theatre and from working with a dance company. I understand now that it's important also to be simple. To limit the amount ofinformation in an artwork. I think working with D.I.E. NOW was light and fun on an artistic level. It was almost like having a band. We travelled around, we had our shows that contained glitter, dance, music, and light. It was fun to share responsibility for the work and not think about everything by myself. On a personal level, aside from the fun, it was also difficult, because we collaborated many times, and it was hard for me to keep balance and listen to other people. It's hard for me to be constantly alert on a social level. It's hard for me not to have full control over the work. Yet it was fun and liberating, and if I had the chance, I would do it again.
GB: Voyeurism regarding obsessions, compulsions, and reiterations is pretty emphasized in The Coat. How do soundtracks and music redefine or bond complex, nonsensical relationships?
KC: I think they emphasize the feelings, the relationships, or the situations that are being depicted. They help hide visual conflicts and add drama to them. They reduce awkwardness and add intentions or destiny to movements. They reduce criticism.
GB: You once affirmed, "Language makes you blind," but your political, geographical, sexual, temporal, and identity-based codes in Der Spiegel could demonstrate the opposite. In your opinion, are images the only things that allow us to see?
KC: At the moment, Idon't know what was the context of what I said. I'm not a big fan of images and don't think that by just looking at them, they can help us analyse reality. Images have very little to give without culture, without language. If we are blind, nothing will make us see.
GB: Each video selected for Mature Content looks like a single character, and their narration appears non-illustrative, the way cinema itself is (Des Trous). It seems that you're trying to erase yourself and, at the very same time, to portray yourself in a new light. How could this dichotomy establish a new trope among the others?
KC: Yes, it's true! I think it's a characteristic of my work or of me. The will to see everything/me through objective eyes and the will to express myself—to mark and markagain what I saw. I want to watch my experiences. That's the reason I distance myself from them and then write them down.
GB: "I see myself as my audience," you once stated. In your practice, it often seems required to create a shock, a rupture, in order for your spectators to stop judging and get into the plot. Who will be your ideal viewer (or your ideal self) at the exhibition of Mature Content?
KC: People in an attentive and receptive mood. People that will enjoy the drawings and the installation, that will simply get pleasure from looking at the drawings, watchingthe videos, thinking about the position of the works. I don't think anyone will be shocked by this exhibition. There are many elements to consider and, hopefully, if they give it a bit of time, it will add, for a moment, colour to their lives.
[1] Artist quote in "Keren Cytter on Reinventing the Rules of Filmmaking (or, How to Manipulate Your Audience)", an interview by Loney Abrams, Oct. 4, 2016, artspace.com
[2] http://www.artprojectsera.org.
Mature Content, at Museion, Bolzano
until 28 April 2019