EXHIBITIONS
Kerstin Brätsch "Full-Fall presents Kerstin Brätsch (Poli'ahu's Cure)" at Giò Marconi, Milan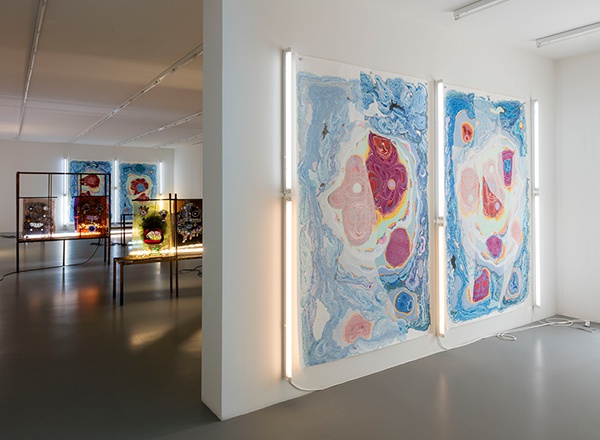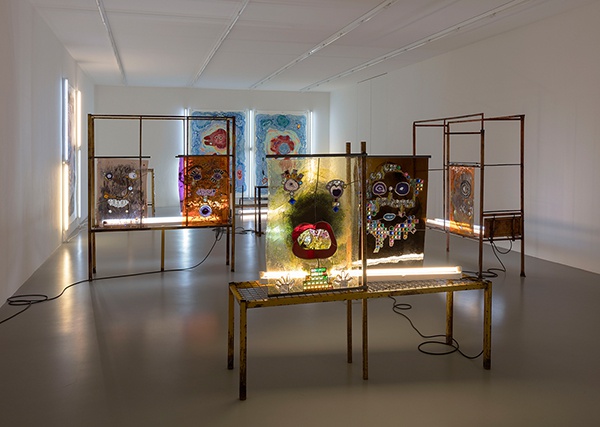 Giò Marconi Gallery is proud to announce "Full-Fall presents Kerstin Brätsch (Poli'ahu's Cure)", Kerstin Brätsch's (1979, lives and works in New York) second solo show with the gallery.
Kerstin Brätsch's practice moves fluidly between mediums and between individual and collective practice, giving life to hybrids of painting, design and performance. For this occasion the artist will present new marbling paintings on paper and a series of self-supporting structures, partially illuminated by neon light, which incorporate ancient glass made in Switzerland.
The exhibition is framed by elements created by the artist in dialogue with Mattia Ruffolo and Davide Stucchi, founders of Full-Fall, a project started in 2015. The Full-Fall exhibition program consists of an annual cycle of four rituals, during which artworks and performances interact in a rural environment on the outskirts of Milan. On December 22, 2015, the works of Kerstin Brätsch took part in Full-Fall's winter ritual.
.
at Giò Marconi, Milan
until 29 July 2016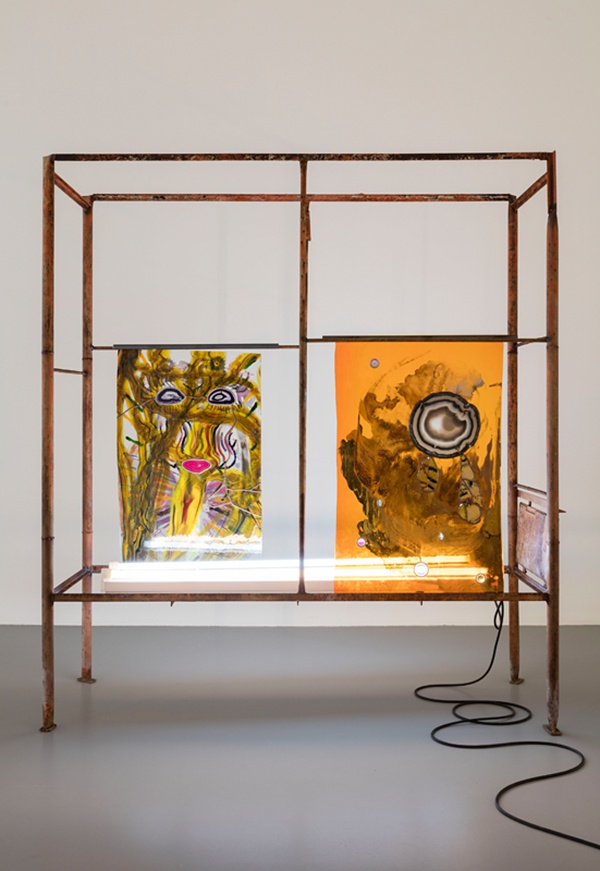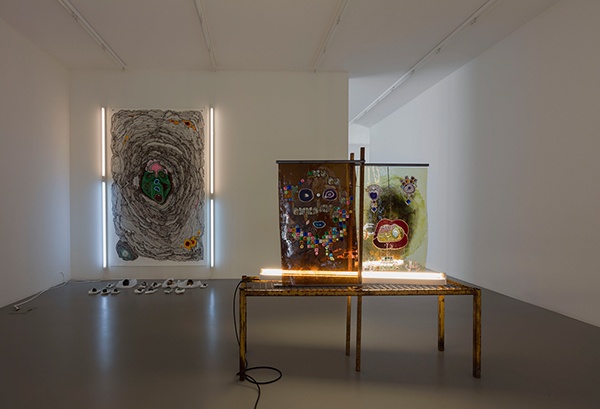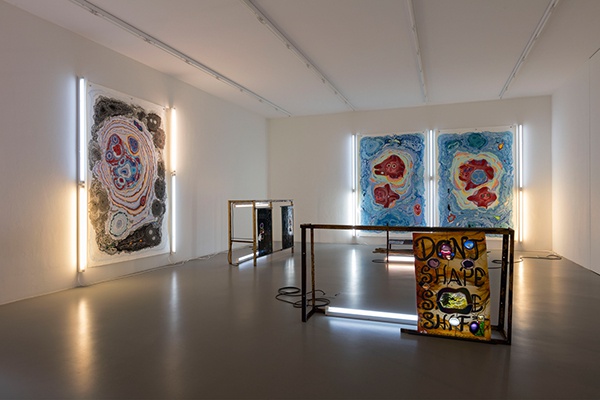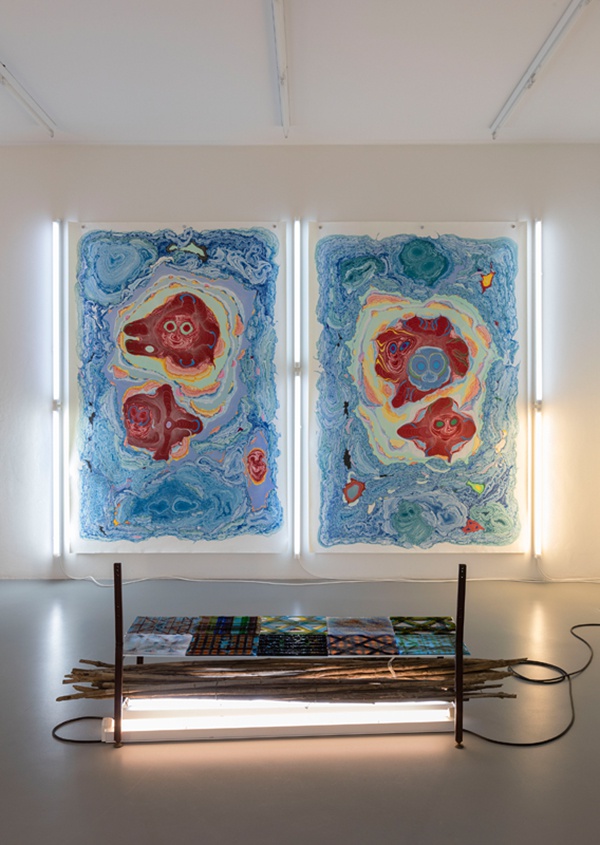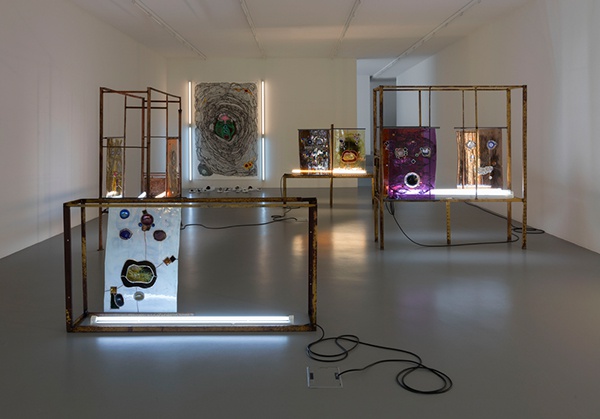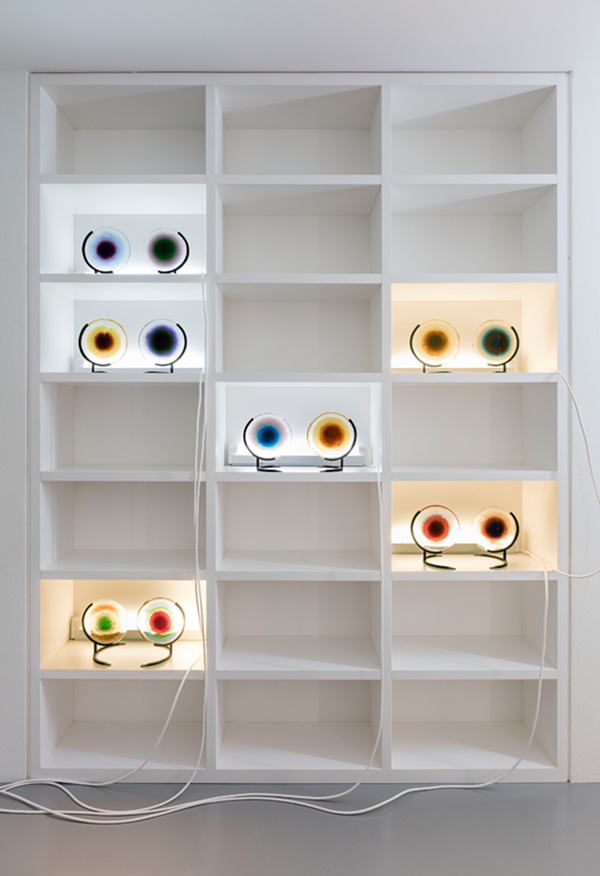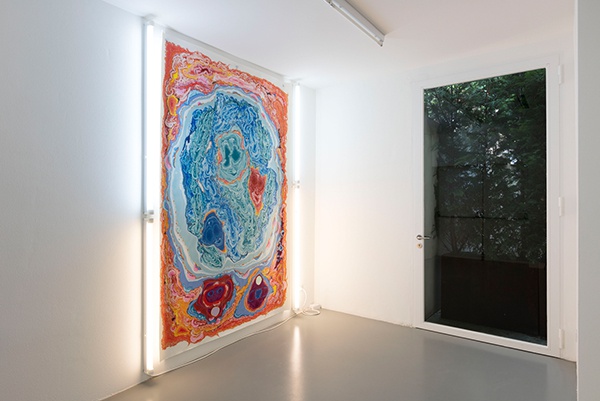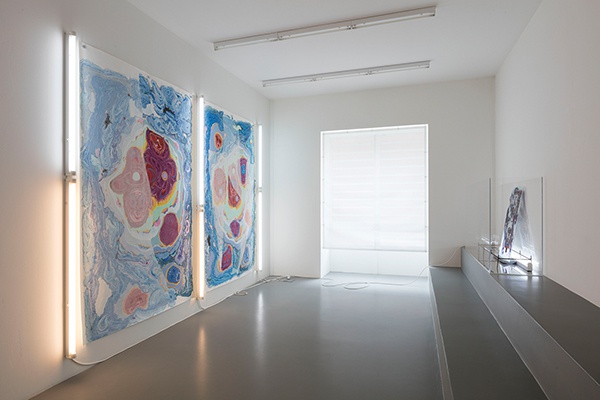 Kerstin Brätsch "Full-Fall presents Kerstin Brätsch (Poli'ahu's Cure)" installation views at Giò Marconi, Milan, 2016
Courtesy: the artist and Giò Marconi, Milan. Photo: Andrea Rossetti