EXHIBITIONS
"Kienholz: Five Car Stud" at Fondazione Prada, Milan
Close
1
2
3
4
5
6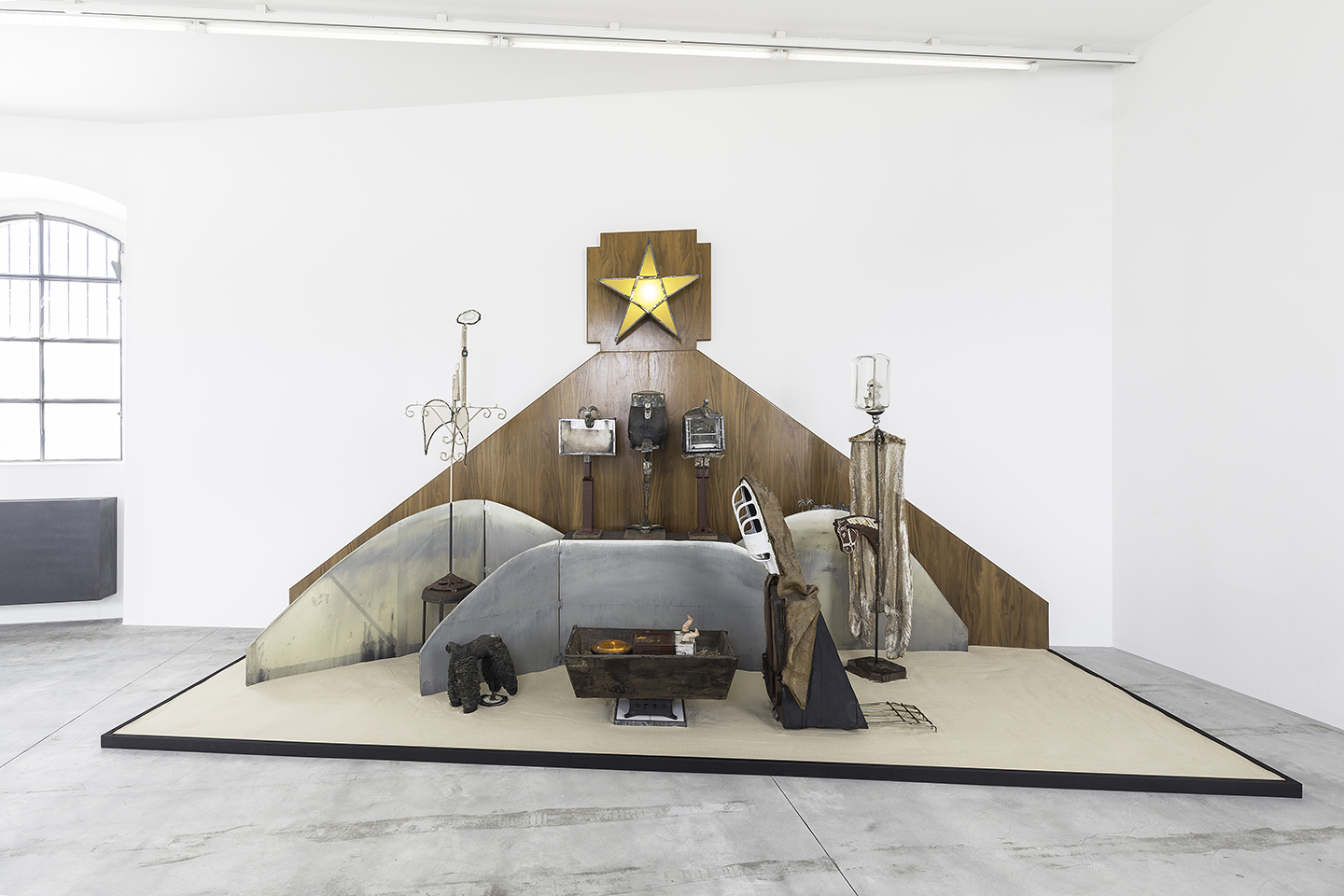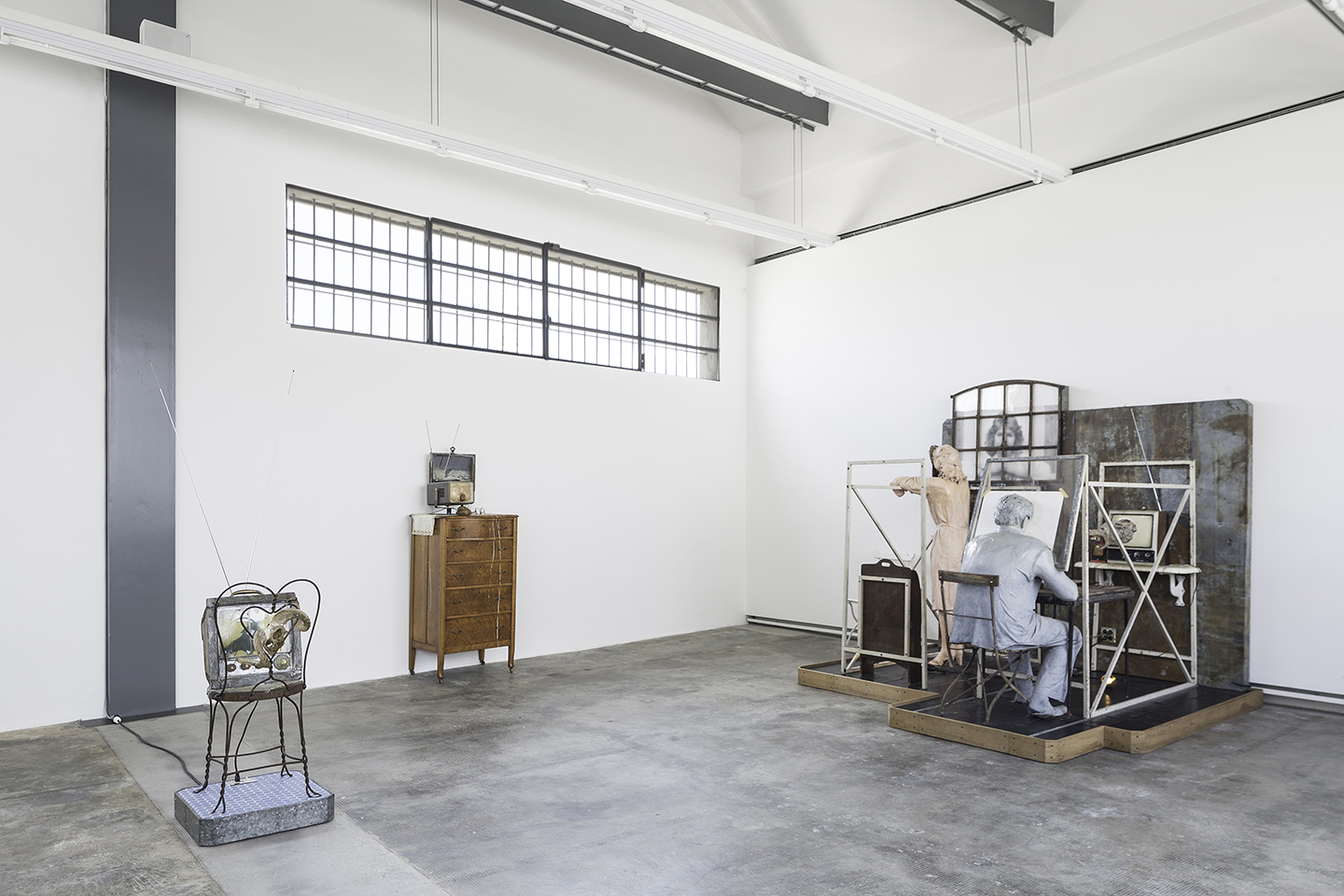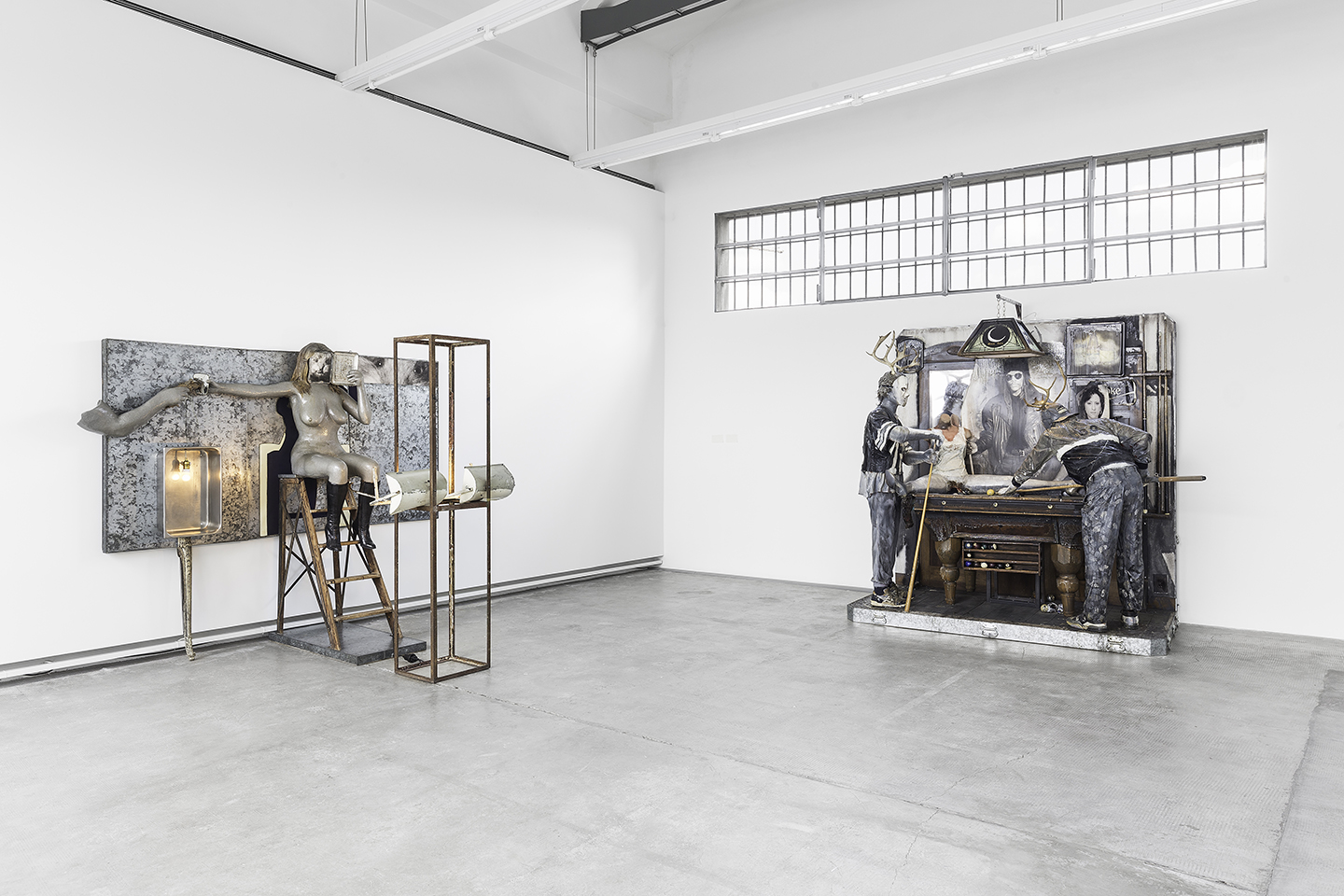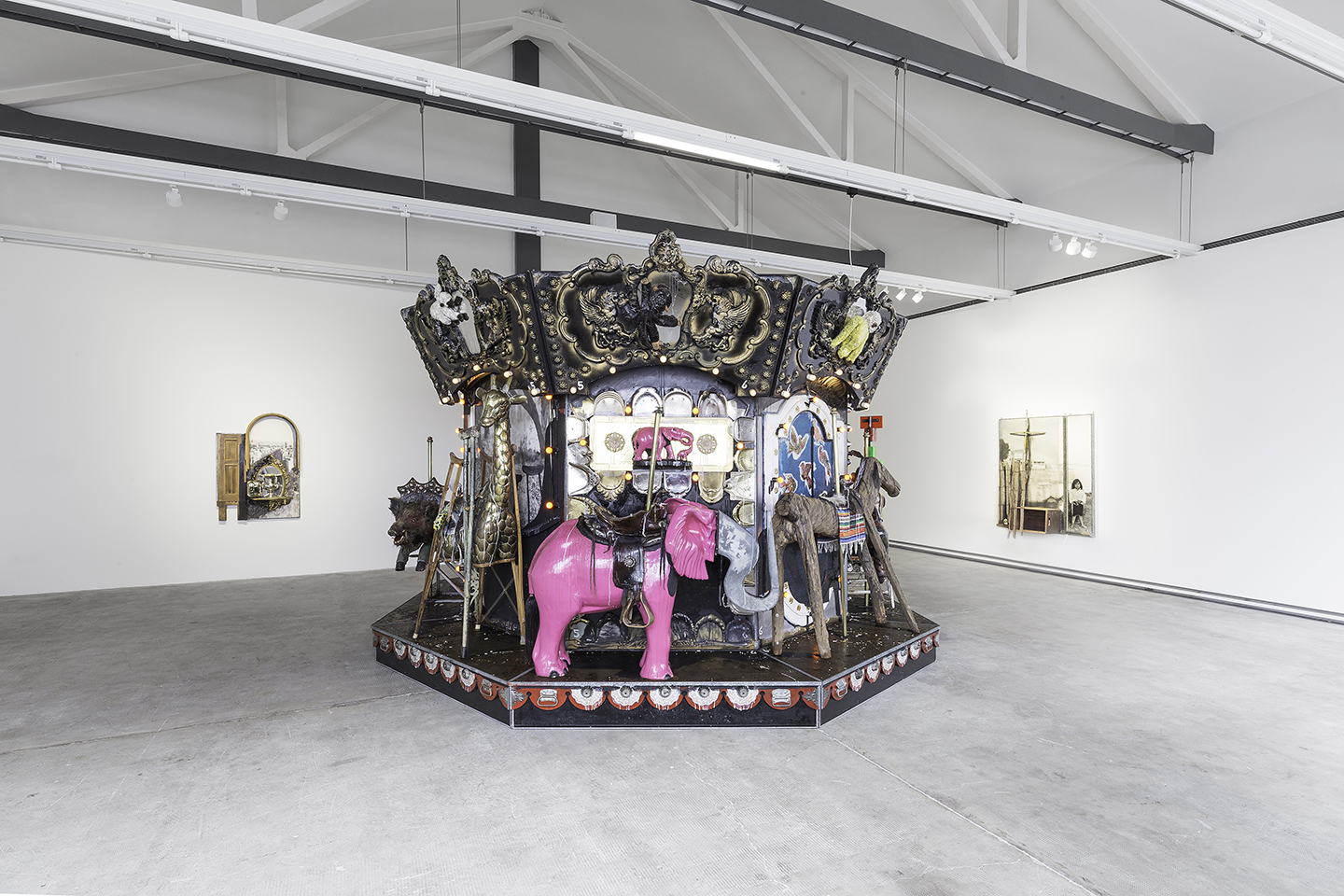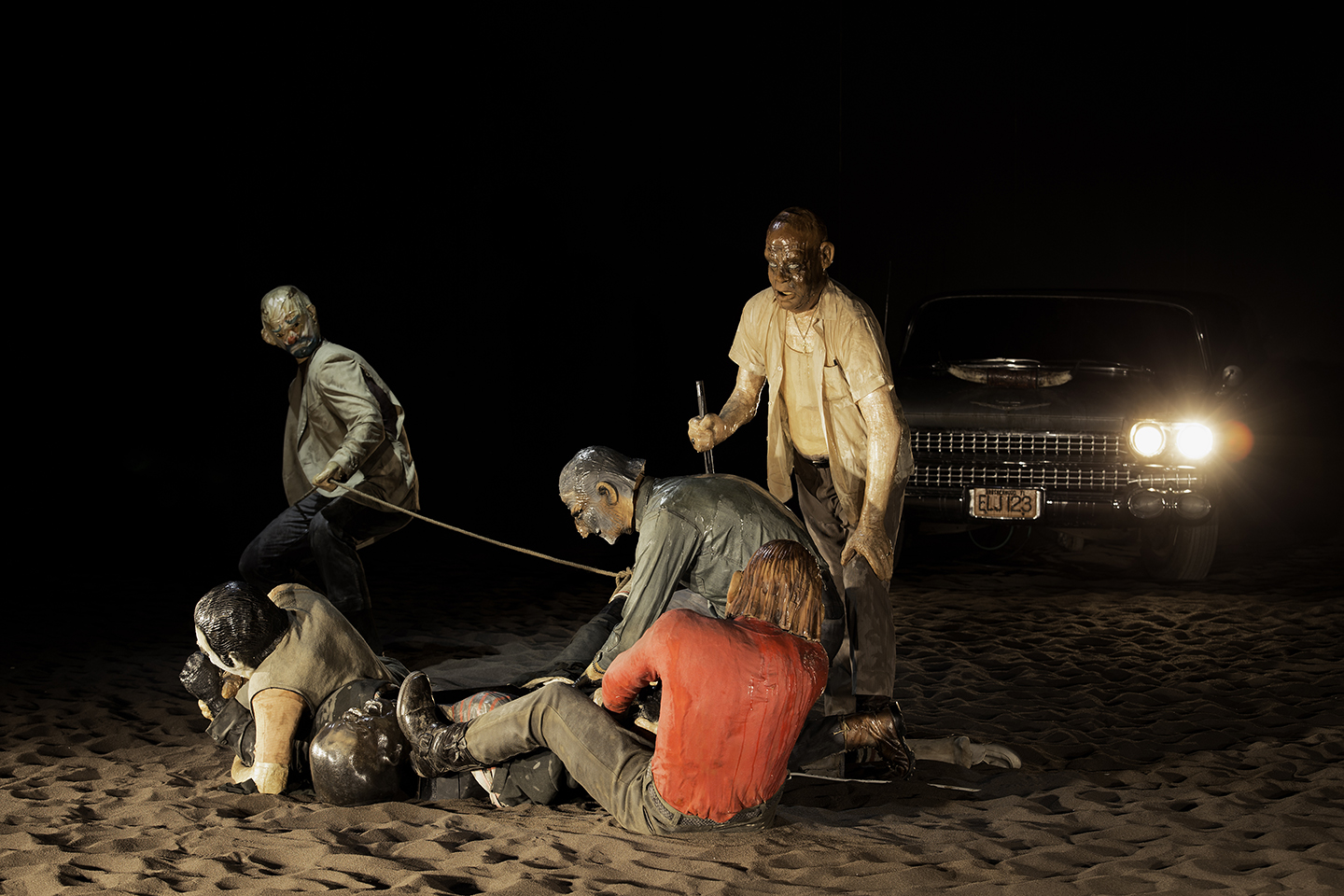 Fondazione Prada is presenting "Kienholz: Five Car Stud", curated by Germano Celant. The exhibition brings together a selection of artworks by Edward Kienholz and Nancy Reddin Kienholz, including the well-known installation that gives the show its title.
Five Car Stud was created by Edward Kienholz from 1969 to 1972, and first exhibited at documenta 5 in Kassel, curated by Harald Szeemann. A life-sized reproduction of a scene of racial violence, Five Car Stud is considered one of the American artist's most significant works. Despite the controversy and attention that it earned from critics right from its debut, the piece remained hidden from view in the storage of a Japanese collector for almost forty years. The artwork was only presented once again to the viewing public in 2011 and 2012 following restoration, first at the Los Angeles County Museum of Art and then at the Louisiana Museum of Modern Art in Denmark. Today the artwork is part of the Prada Collection, and is being shown for the first time ever in Italy as part of this exhibition, where it forms the central nucleus of an exhibition path that runs from the Sud gallery to the Deposito, and extends into an external space, presenting 25 artworks including sculpture, assemblages and tableaux realized by the Kienholzes from 1959 to 1994, as well as documentation material on the history and making of Five Car Stud.
Defined by Kienholz as the representation of the "burden of being an American," Five Car Stud recreates a dark, isolated environment, illuminated merely by the headlights of four automobiles and a pickup truck. At the center of the scene lies an African-American, knocked to the ground and surrounded by five white men wearing Halloween masks. The aggressors hold him, grabbing his arms and legs, while one of them prepares to castrate him. There is also a sixth masked man holding a shotgun in vigil, while a white woman who had been on a date with the victim is now forced to watch, shocked and powerless, as the white attackers inflict their punishment. A frightened boy, the young son of one of the perpetrators, also witnesses the scene from the passenger seat of his father's car. The black figure has a double face: an internal face in wax expressing sadness and resignation, and a transparent external face that displays a monstrous grimace of terror and rage. The torso, however, is built out of an oil pan inside of which six letters float, which might form the word "nigger."
Five Car Stud catapults the viewer into a nightmarish situation, immersing him and her in a dimension – either removed or forgotten– of extreme violence. More than forty years after it was first created, the artwork's expressive force, its powerful symbolic charge and the lucidity of the accusation against racial persecution retain their original strength.
.
at Fondazione Prada, Milan
until 31 December 2016