EXHIBITIONS
Kilian Rüthemann at RaebervonStenglin, Zürich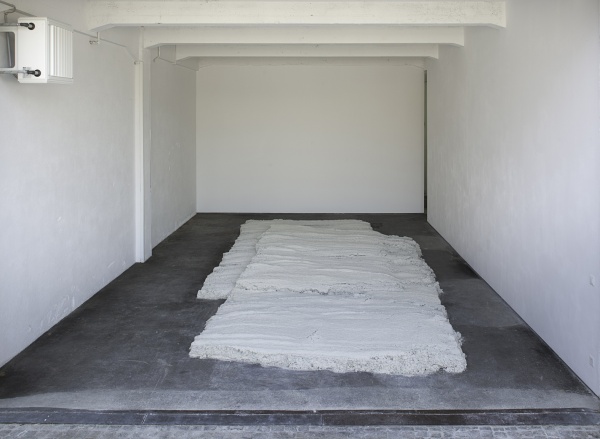 Kilian Rüthemann makes sculptures using simple substances such as salt, sugar, bitumen or cement, interacting these with the fabric of the building that support them to form architectural interventions that alter the function of their known ingredients, allowing structural properties to expound their own logic.
The exhibition "Target as Frontside" at RaebervonStenglin, Zürich, takes its title from a text by the electronic music composer and theorist Dick Raaijmakers, whose scientific yet poetic thought experiments profoundly influence Rüthemann's work. The phrase comes from Raaijmakers 1984 work METHOD and summarises an attempt to understand the way in which humans interact with the world through their use of tools, arriving at the conclusion that the person who 'moves' a thing or thought toward a 'target' can only ever see it from its frontside, for '… it will turn with him and follow him constantly with its frontside: like a lion following the hunter with his head. '

The works at RaebervonStenglin explore this relationship between movement and agency, allowing simple actions to invoke narratives of dissolution and decay thus testifying to the transience of all things. Two 'sheets' of white cement lie on top of each other in the front room of the gallery, their exact dimensions relaxed into a soft formation due to the ways in which they have been released from their casts. In the back gallery another work presents approximately 180 fluorescent bulbs affixed to a wall and then smashed, forming an incandescent monument to fragility. Through their use of individual components to create injured shapes, such works convey the delicacy of relationships, sublimating functionality into feeling.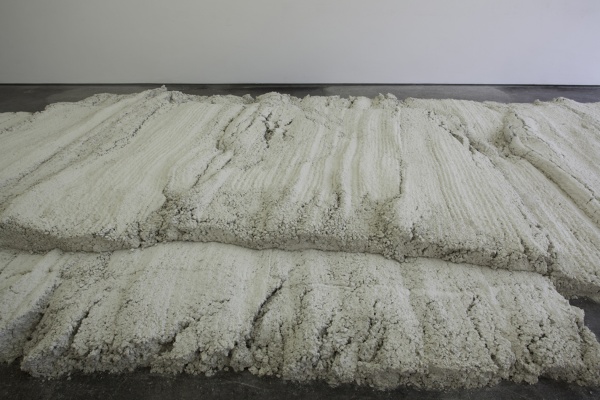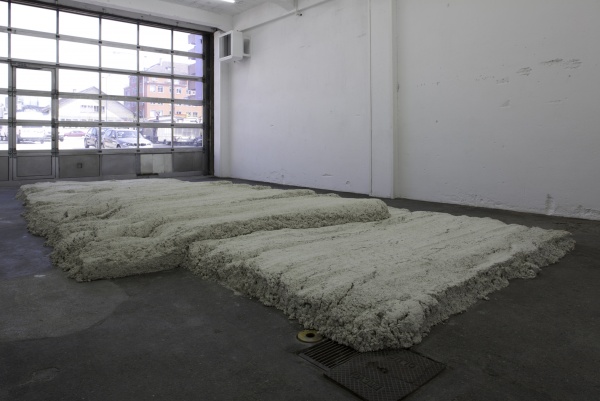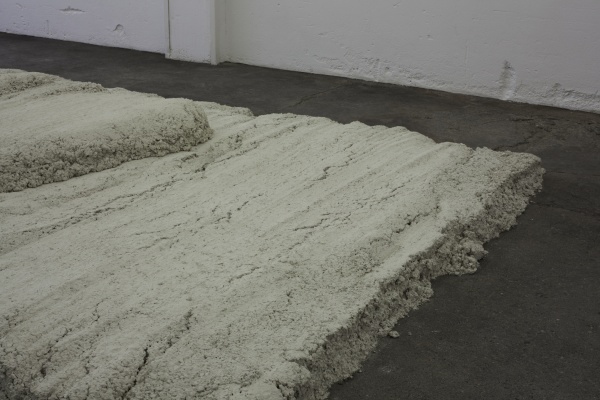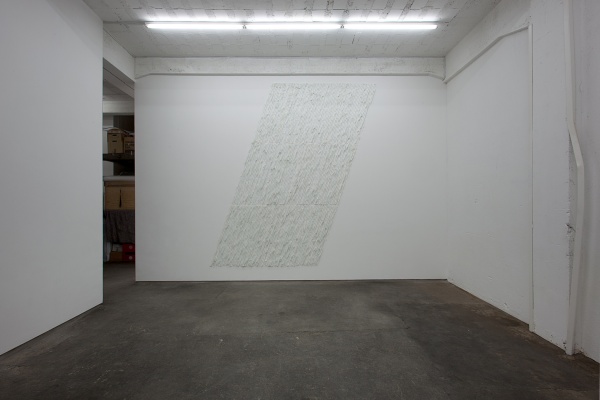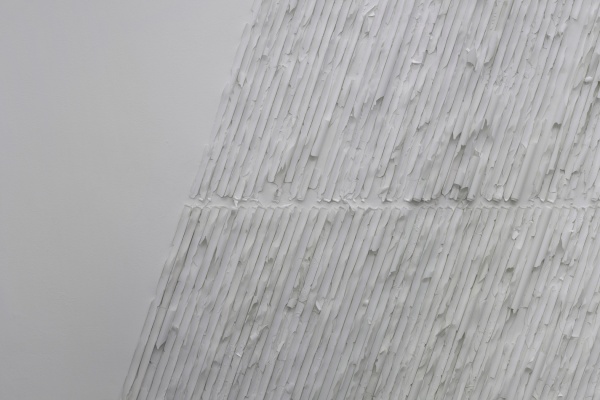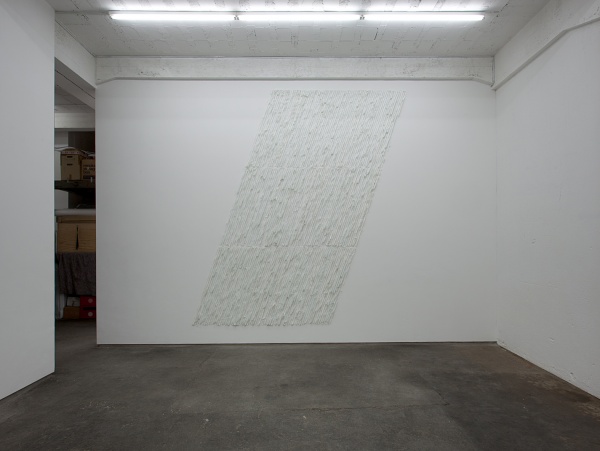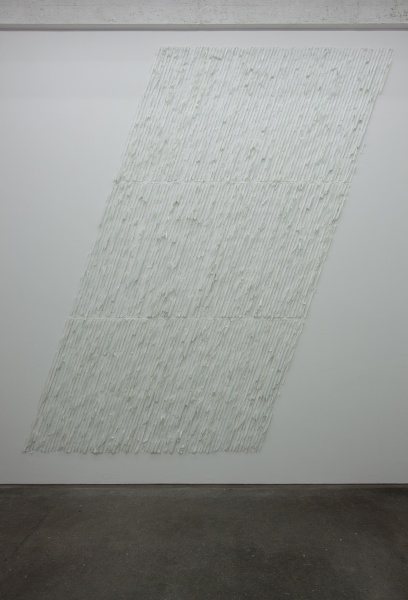 Images courtesy of RaebervonStenglin, Zürich