Mousse 71 TIDBITS
To Focus Rather Than to Frame: Ko Sin Tung
Close
1
2
3
4
5
6
7
8
9
10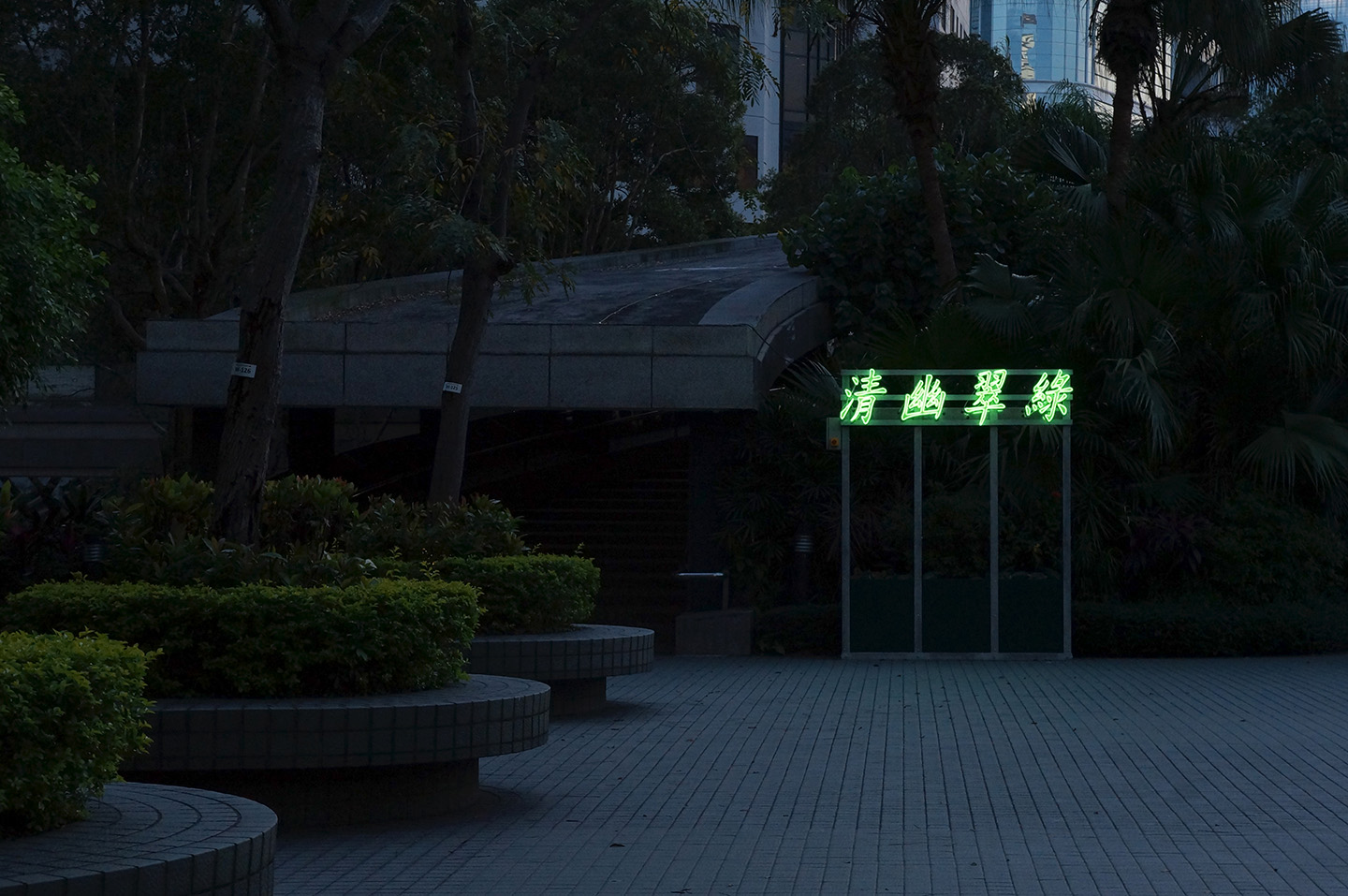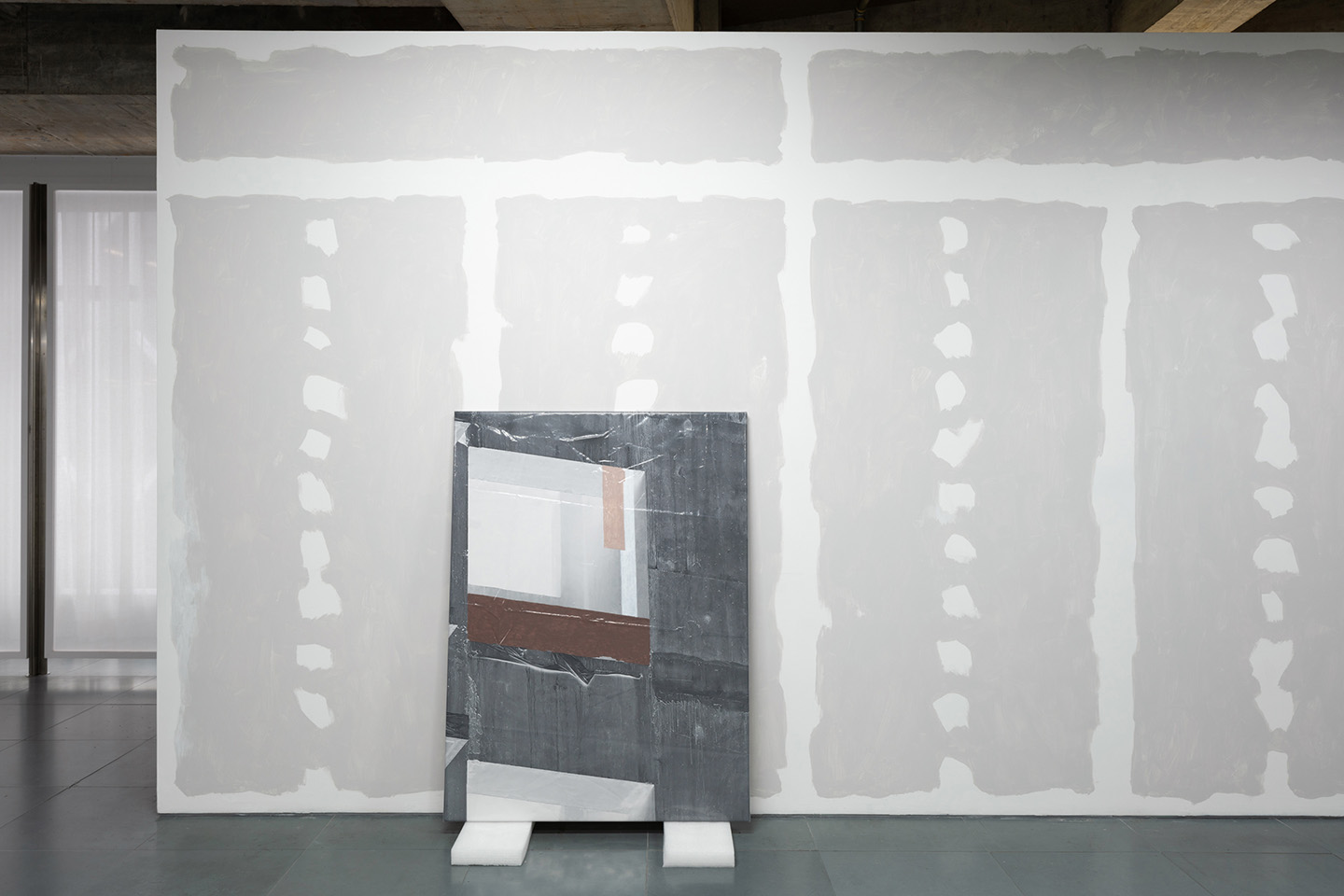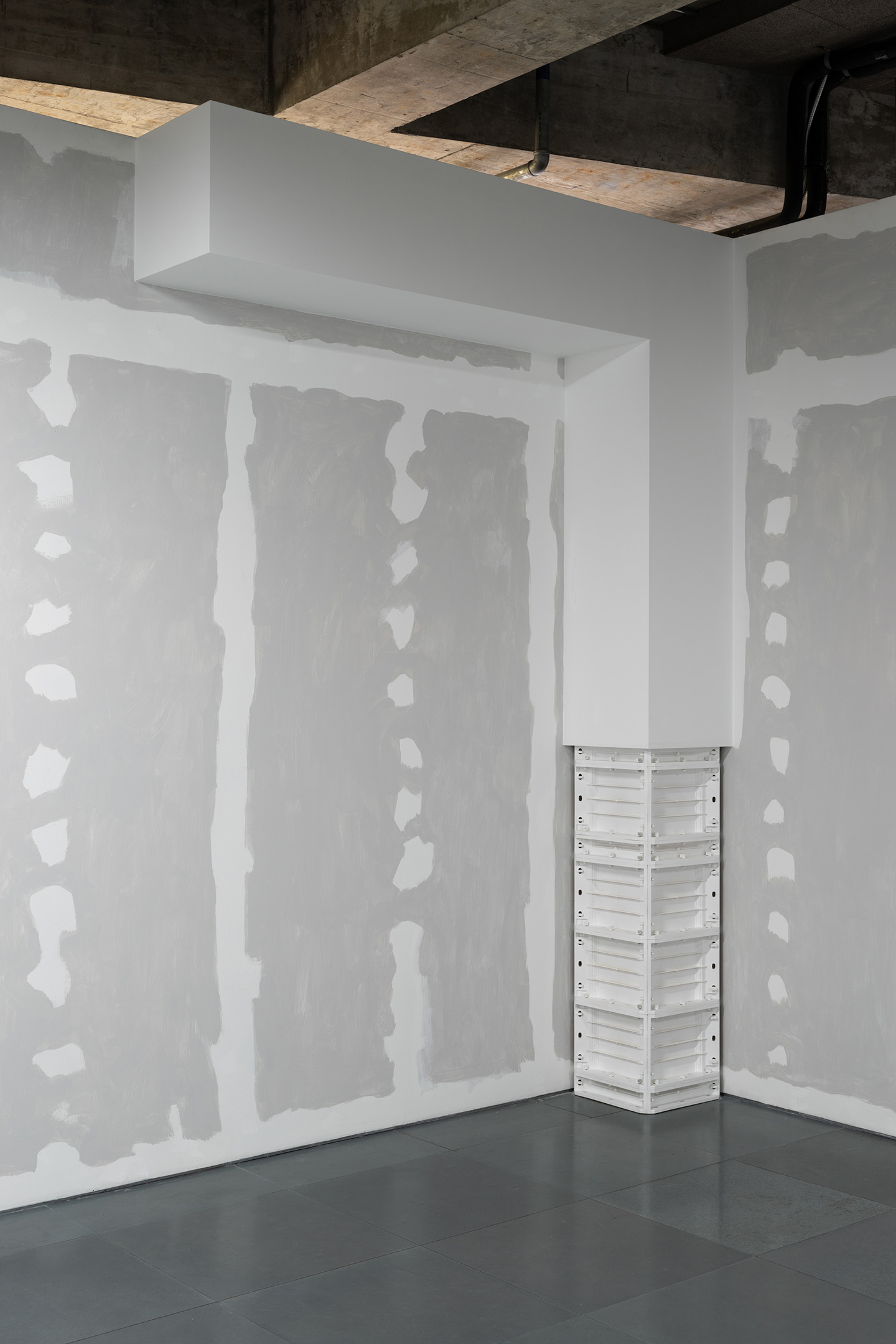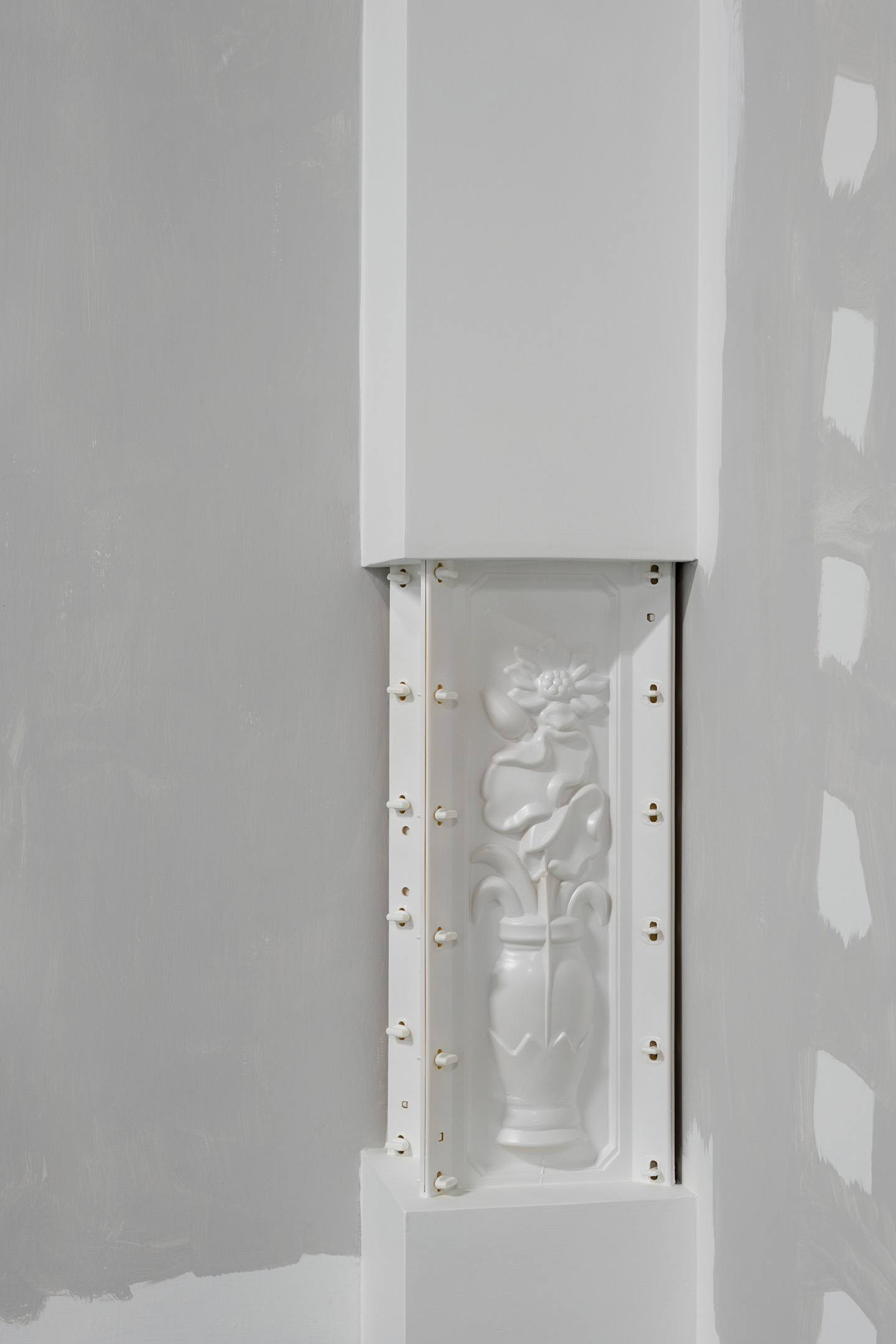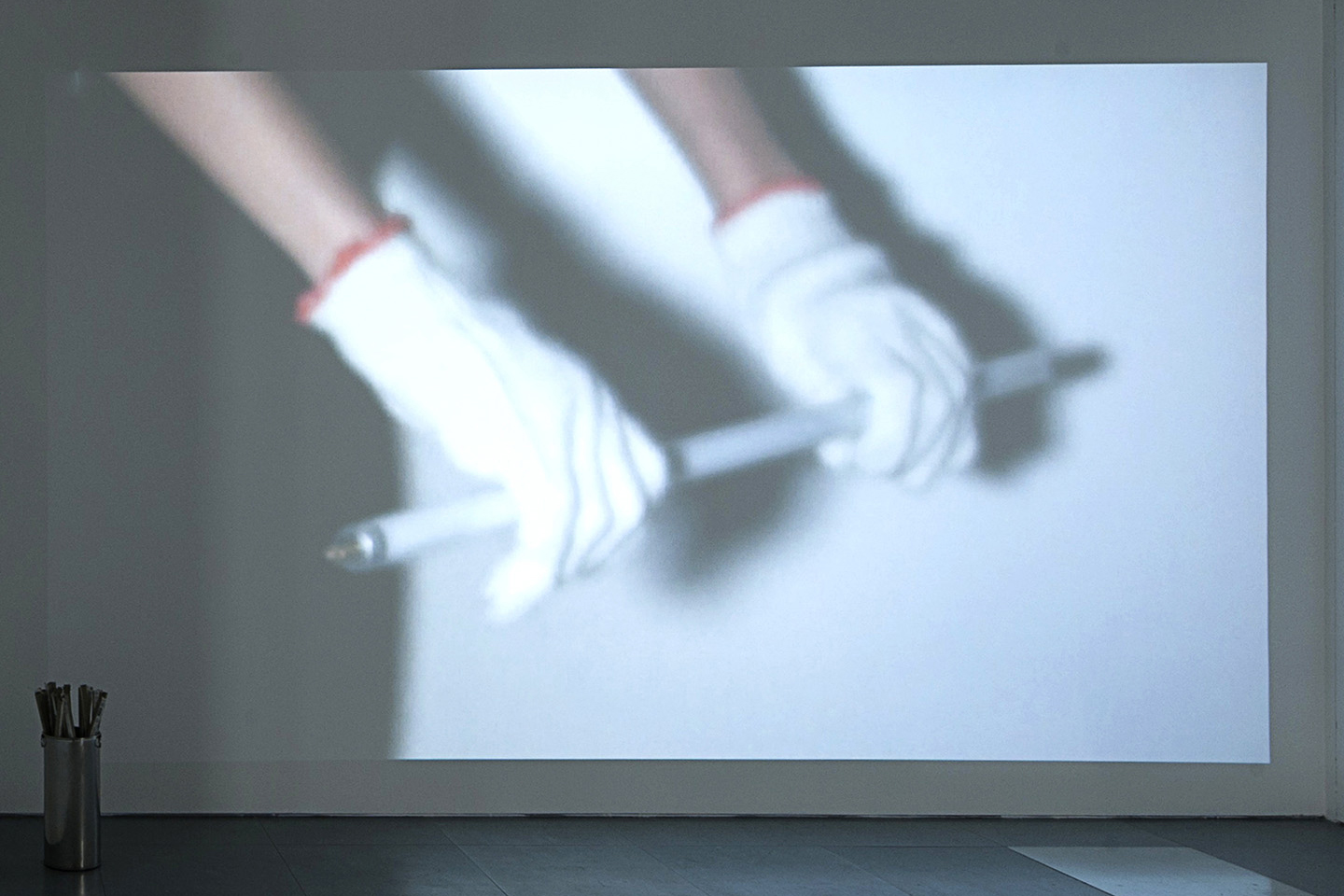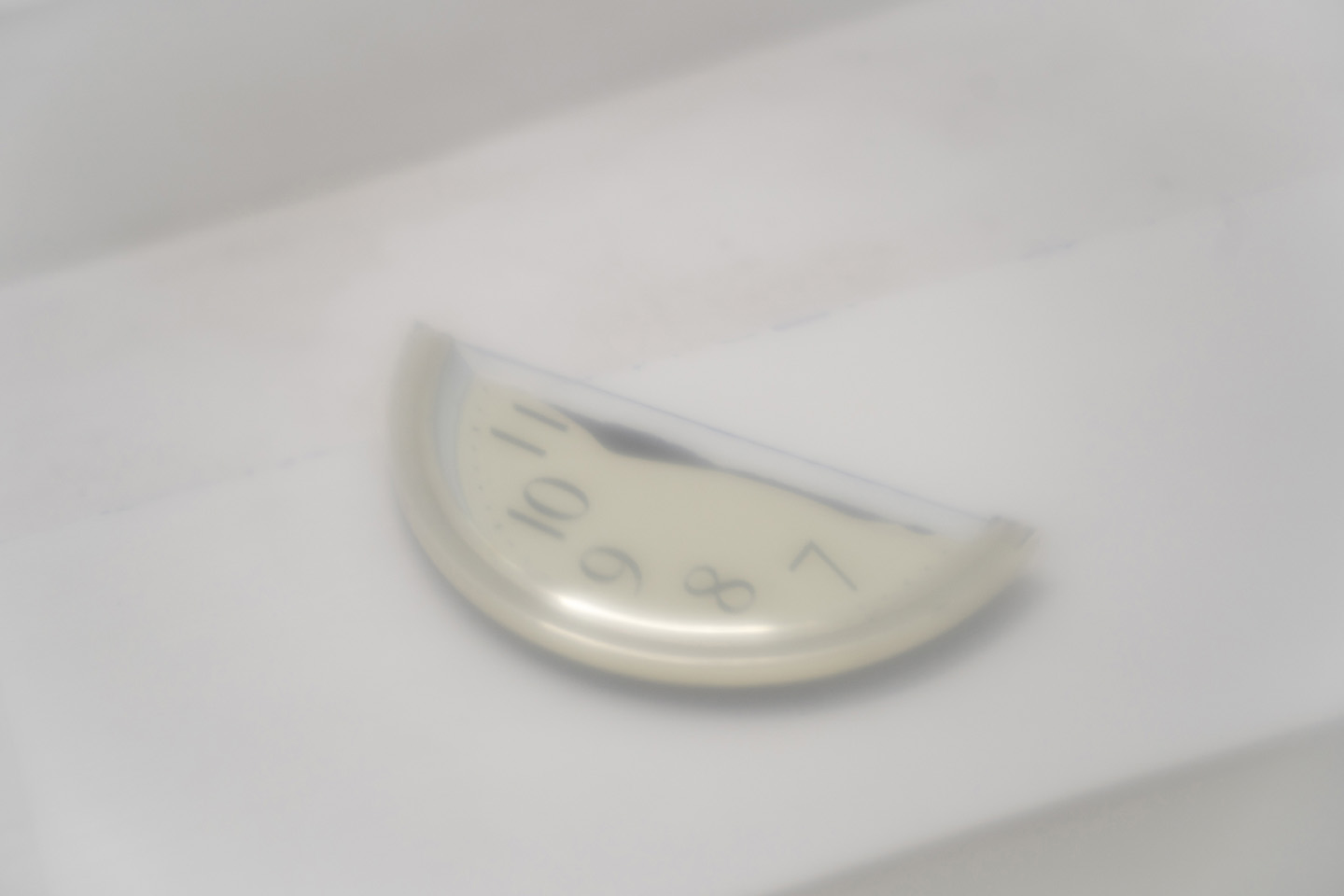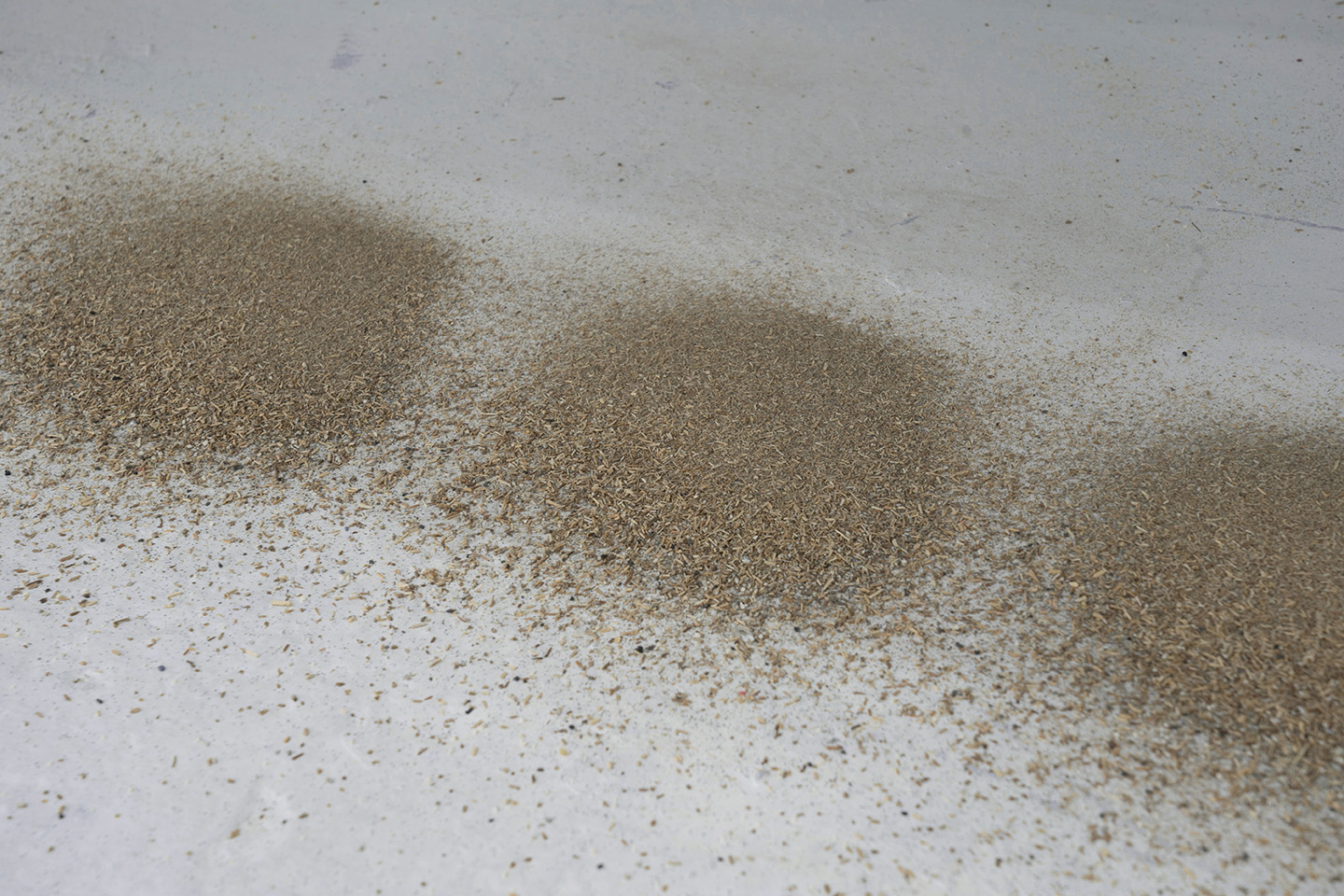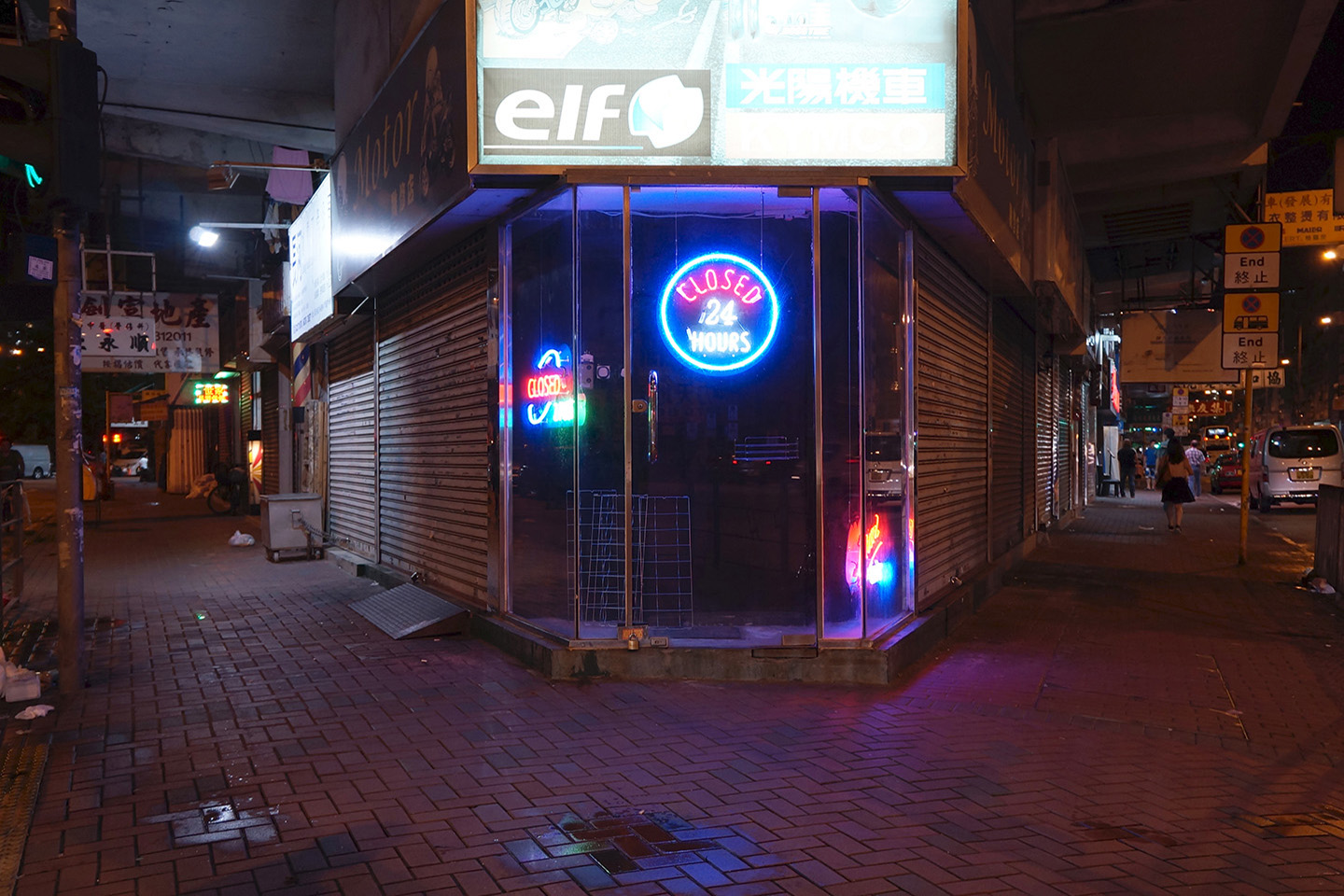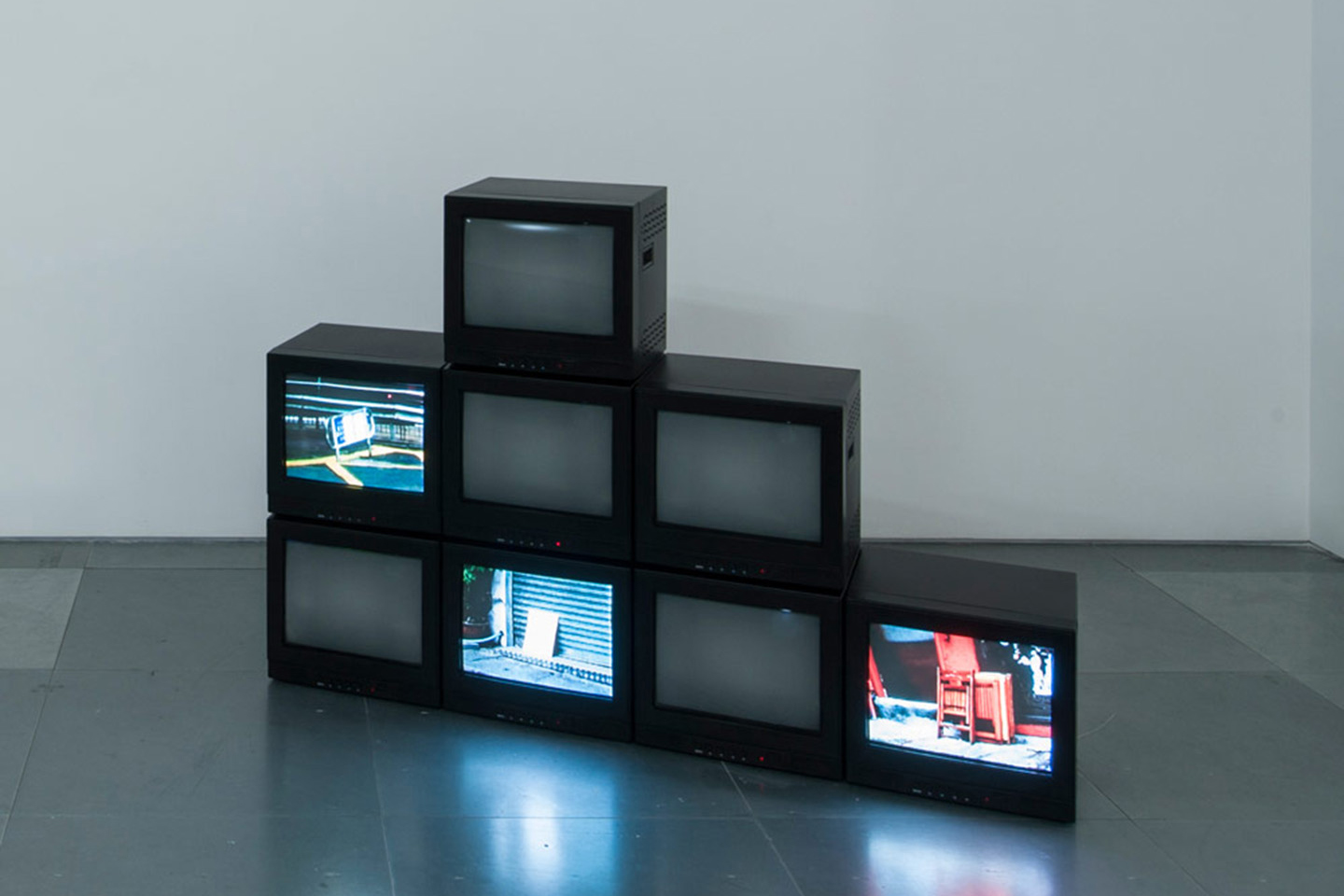 by Ingrid Pui Yee Chu
Ko Sin Tung contemplates the physical, psychological, and social impact of urban life. The Hong Kong–based artist likely channels her own experience to examine "how people project their expectations toward life and future and the emotional discrepancies that exist in between."1 These words resonate through her multidisciplinary practice, which is marked by a neutral palette and a subtle sensibility, bridging painting, video, print, sculpture, and site-sensitive installations. 
Ko's penchant for showing what's hidden in plain sight is given the proverbial "white-glove treatment" in her video works, that frequently feature a pair of hands (presumably the artist's own) donning white gloves to perform simple actions: constructing barbed wire in Guardian (2019); stuffing her personal belongings into a wall-mounted steel handrail in Temporary Storage (2019); carefully unpacking fluorescent lights from their protective box packaging, only to then drop them one by one, in 24 Tubes (2015). Given that Ko is a Hong Kong artist working in a time of protest and contagion, her gloves easily serve as a metaphor for the face masks, among various gear that are being worn as protection against the coronavirus—but also as cloak and cover in the service of civil unrest, to prevent easy identification by authorities. Time and again, Ko integrates her moving-image works into larger installations involving architectural, painted, printed, or sculptural components, which activate ceilings, corners, floors, and walls as means to focus, rather than simply to frame, her practice. For instance, on closer inspection, 24 Tubes reveals how Ko retained and displayed the protective boxes in a steel bin next to her projection, while the tubes themselves—seemingly discarded on-screen—reappear on the walls of an adjoining room, where they illuminate images of sunrises and sunsets in Ko's inkjet print series The Sun Is Not Here (2015). For Temporary Storage, Ko installed the handrail in proximity to its depiction in her video. And in Guardian, Ko's barbed-wire construction is channeled through three floor-mounted monitors next to another kind of screen—a trifold medical privacy screen wrapped in transparent cling film—with the entire installation set inside a former abattoir.2 Throughout, Ko's approach does not cross so much as puncture the line between two and three dimensions, as well as envisage what human intervention affects by combining objects and settings that breed both familiarity and unease.
This extends to other spaces and types of work Ko has produced, such as several neon signs for outdoor public display in Hong Kong. 清幽翠綠 (Serene Green, 2018) was installed as part of the Harbour Arts Sculpture Park project, and Absent Store (2016) temporarily occupied Holy Motors, a storefront space in Sham Shui Po in Kowloon that is now shuttered, like many other emerging art spaces in the neighborhood, on account of high rents. Ko's shopfront neons say it all: "Closed 24 Hours" they read, as if advertising the false promise of a city renowned for its punishing real estate market.
This has led the artist to dig deep—literally—in works like Dust and Trivial Matters (2019) at The Bunker in Beijing. In commandeering this underground space, an actual former World War II bunker, Ko once again used plastic sheeting to cover and align a metal-framed structure to the existing interior architecture. This time, having proceeded to subdivide several rooms and form a path for visitors to navigate the stark white labyrinthine complex, Ko also used these screens to showcase everyday objects on benches, tables, walls, and monitors. The plastic shrouds didn't hide the fact that Ko had cut up and buffered everything from clocks to fish tanks, however, or prevent her from showing the residue resulting from this process on the floor. In the last room, dust was ejected at timed intervals from an HVAC-type system, while a blue broom and matching dustpan propped against an adjacent wall served as a colorful if haunting personification of the hidden labor behind so much of what is produced, used, and discarded.
Ko has infiltrated more typical gallery spaces, too. The title of her recent exhibition at Edouard Malingue Gallery in Hong Kong, Adaptation (2019), is also that of a group of white-spray-painted cast-silicon molds of home and garden accessories that Ko purchased online. The sculptures, scattered among several canvases and other small-scale works, and supported by different architectural features throughout the space, decorated what could otherwise pass as a construction site, though what initially looked like exposed drywall was Surface (2019) a work owing to Ko having effectively employed trompe-l'oeil. This provisionality echoes the recent experience of Hong Kong, whose population is being pushed to its limit on multiple fronts. Julia Kristeva's thoughts on abjection come to mind, as not "the lack of cleanliness or health… but what disturbs identity, system, and order. What does not respect borders, positions, rules," instead existing as "the in-between, the ambiguous, the composite."3 Within ever-changing urban conditions, Ko Sin Tung persists in asking questions about our status within this domain as its private, public, and communal inhabitants.
[1] See http://www.kosintung.com/about.html.
[2] 24 Tubes was exhibited in underground construction: failed, Edouard Malingue Gallery (2015); Temporary Storage was exhibited in Café do Brasil, Para Site Art Space (2019); and Guardian was exhibited in Borrowed Scenery, Cattle Depot (2019), all in Hong Kong.
[3] Ross Mitchell Guberman, ed., Julia Kristeva: Interviews (New York: Columbia University Press, 1996), 4.
Ko Sin Tung (b. 1987, Hong Kong) graduated from the Department of Fine Arts at the Chinese University of Hong Kong in 2009. Recent solo and group exhibitions in Hong Kong include Adaptation, Edouard Malingue Gallery (2019); Borrowed Scenery, Cattle Depot (2019); Café do Brasil, Para Site Art Space (2019); Post-Industrial Landscapes 5.0: Urban Scan, Osage Gallery (2018); Rehearsal, Tai Kwun Contemporary (2018); Breathing Space, Asia Society Hong Kong Center (2017); Absent Store, Holy Motors (2016); and A Closed Room, Gallery EXIT (2014). Elsewhere, Ko's work has been featured in Dust and Trivial Matters, The Bunker, Beijing (2019); The Racing Will Continue, The Dancing Will Stay, Times Museum, Guangzhou (2019); Whatever Works, Whatever It Takes, Goethe-Institut China, Beijing (2019); and Women in Art: Hong Kong, New Hall Art Collection, University of Cambridge, (2019), among others.
Ingrid Pui Yee Chu is a Hong Kong–based curator and writer. She has organized exhibitions, projects, and programs for Asia Art Archive, Performa, the Taipei Biennial, and currently for Tai Kwun Contemporary's Artists' Book Library and BOOKED: Hong Kong Art Book Fair, including OVERBOOKED:, a special project co-curated with Louiza Ho for the 2020 edition. Together with Savannah Gorton, Chu is cofounder and director of the nonprofit commissioning organization Forever & Today. Her writing has appeared in Afterall, frieze, frieze masters, LEAP, Yishu, and other international publications.