EXHIBITIONS
Kristina Buch "You can't walk unless the word runs." at Gesellschaft für Aktuelle Kunst, Bremen
Close
1
2
3
4
5
6
7
8
9
10
11
12
13
14
15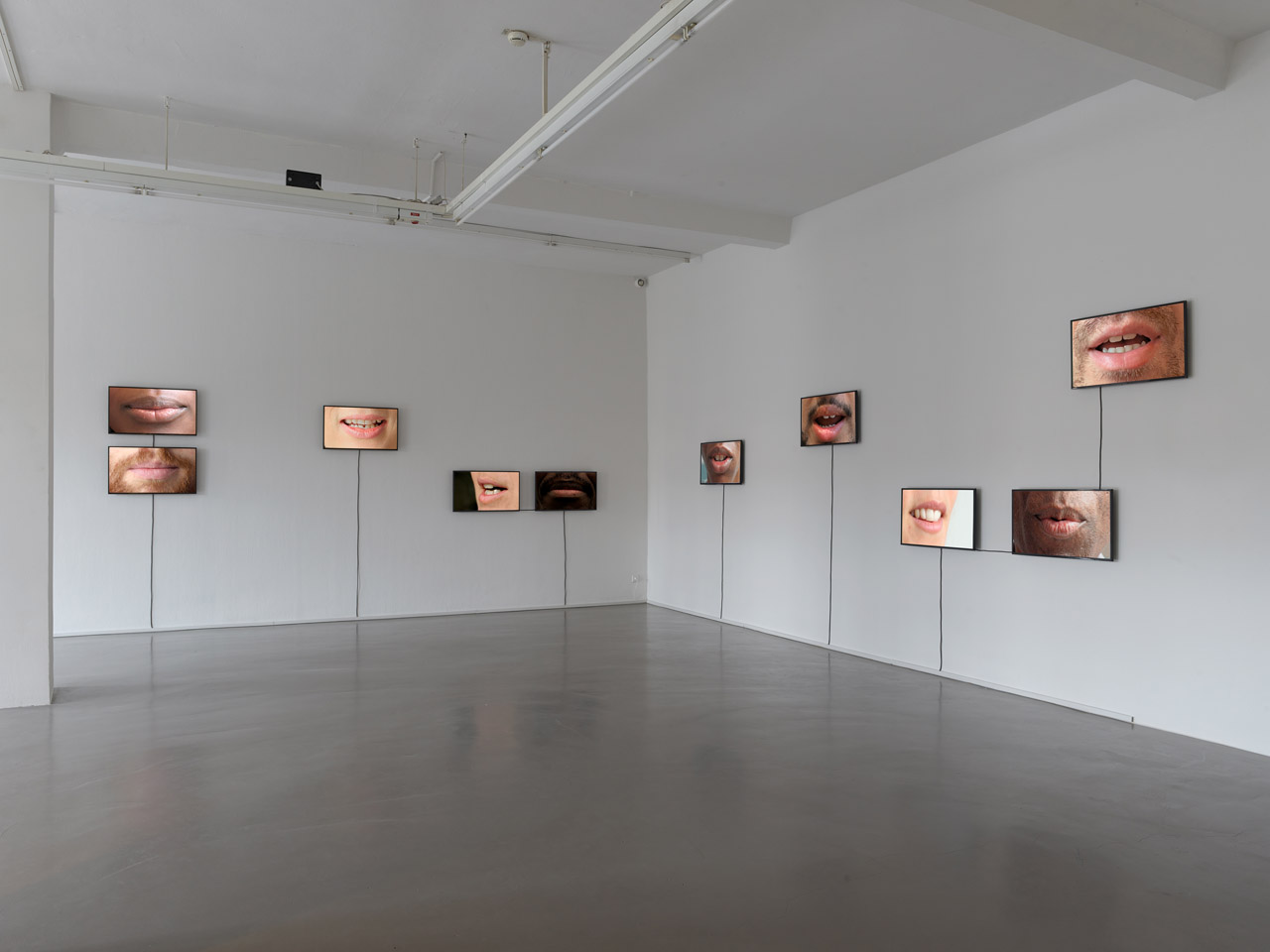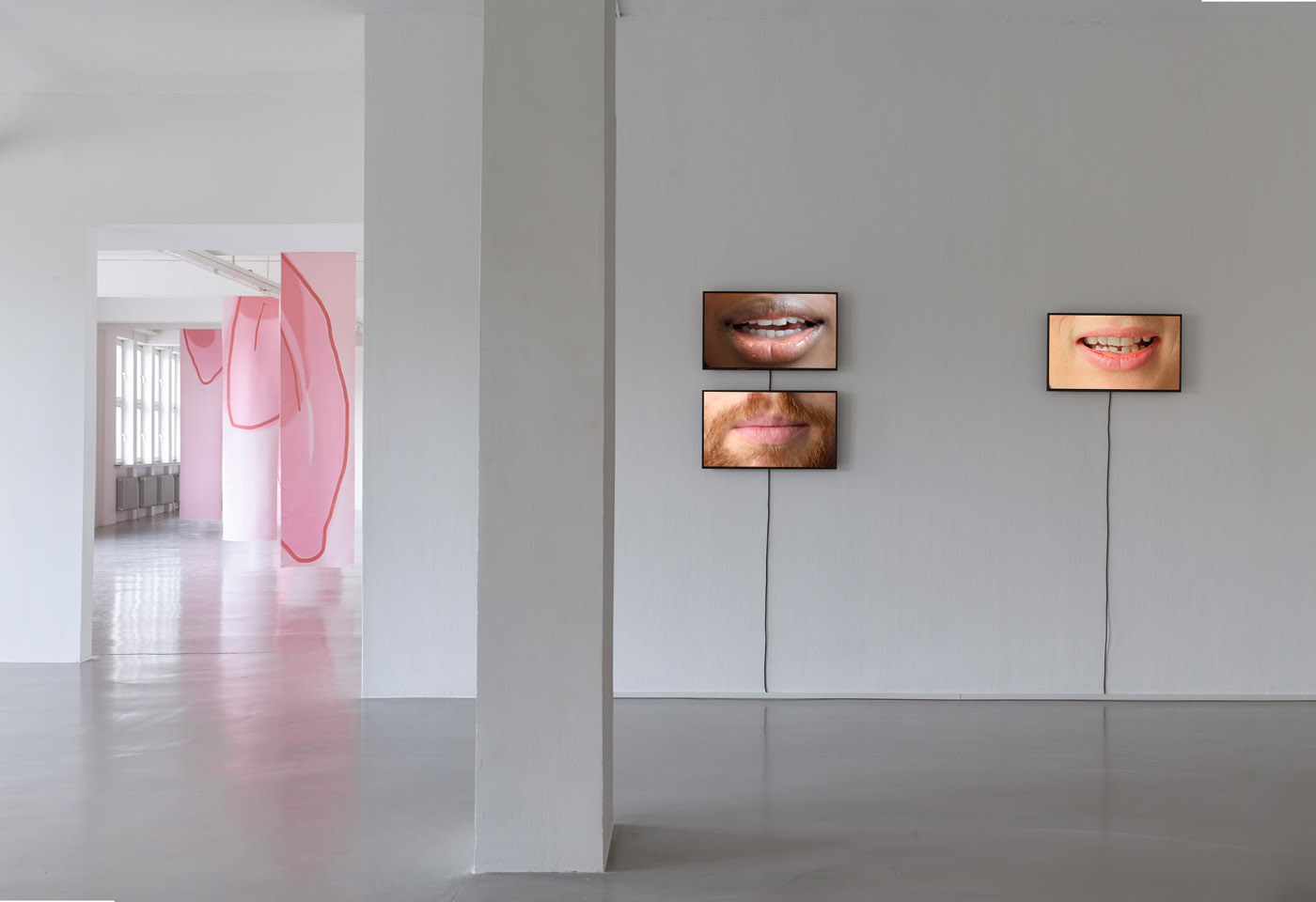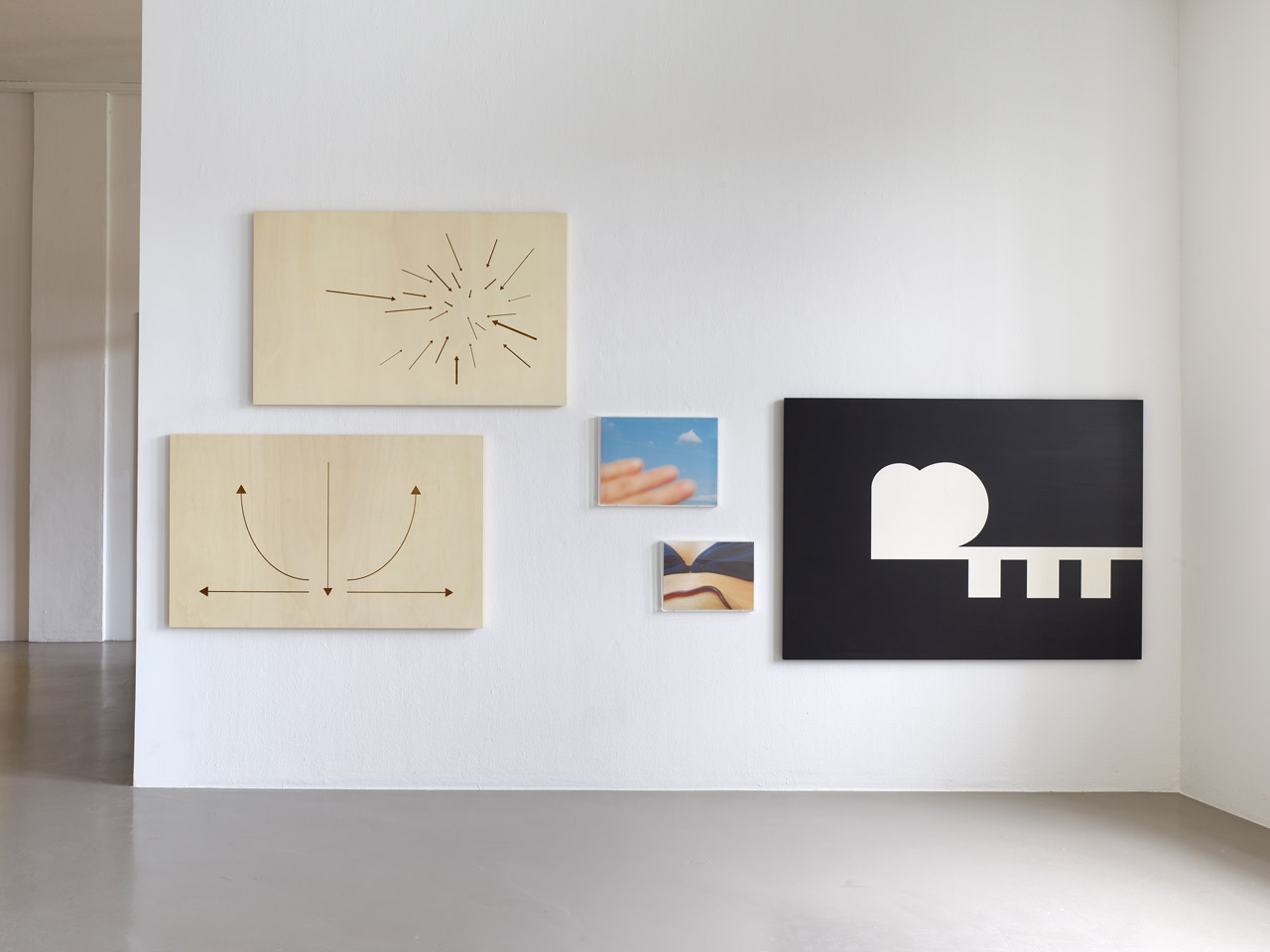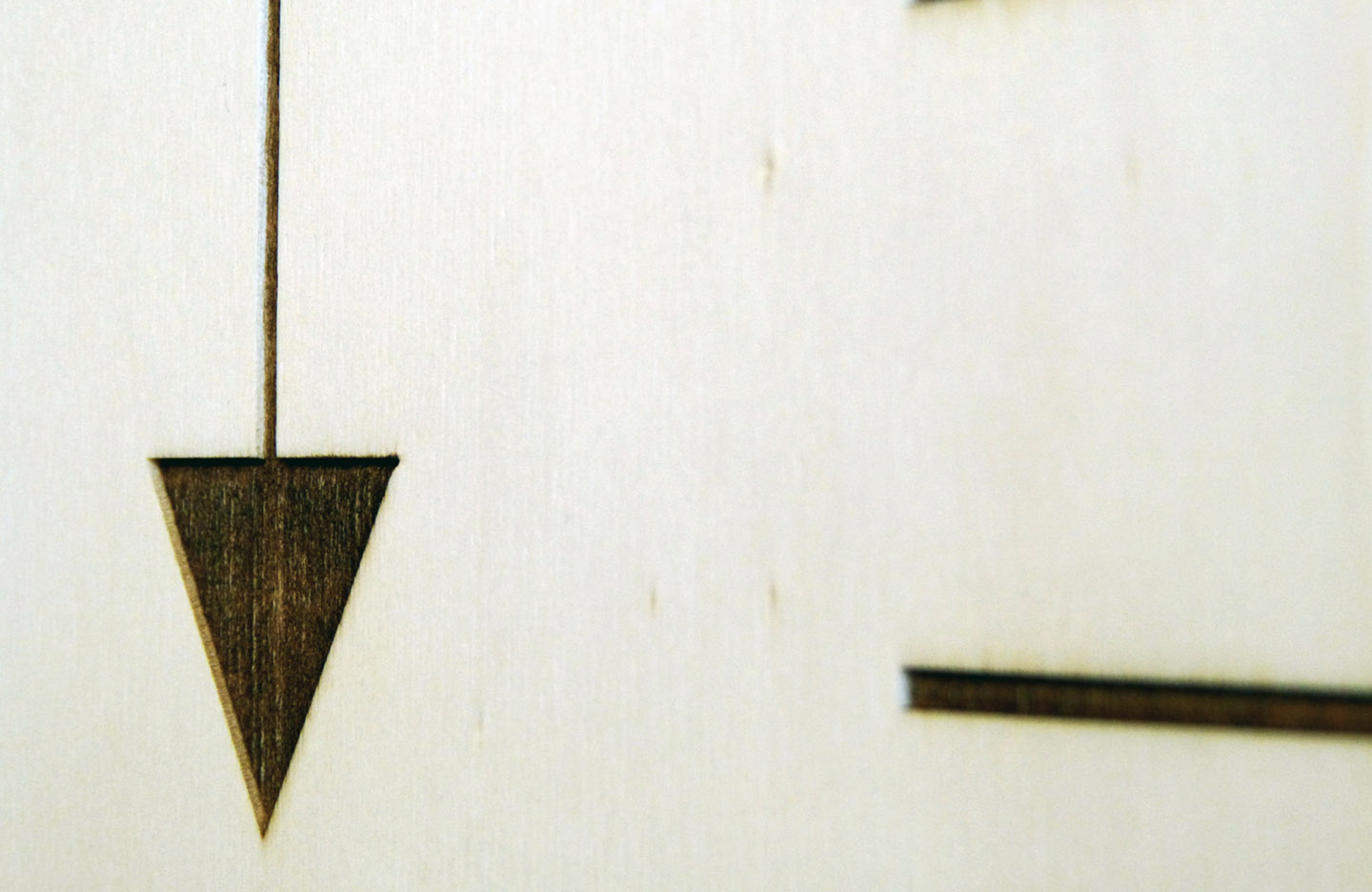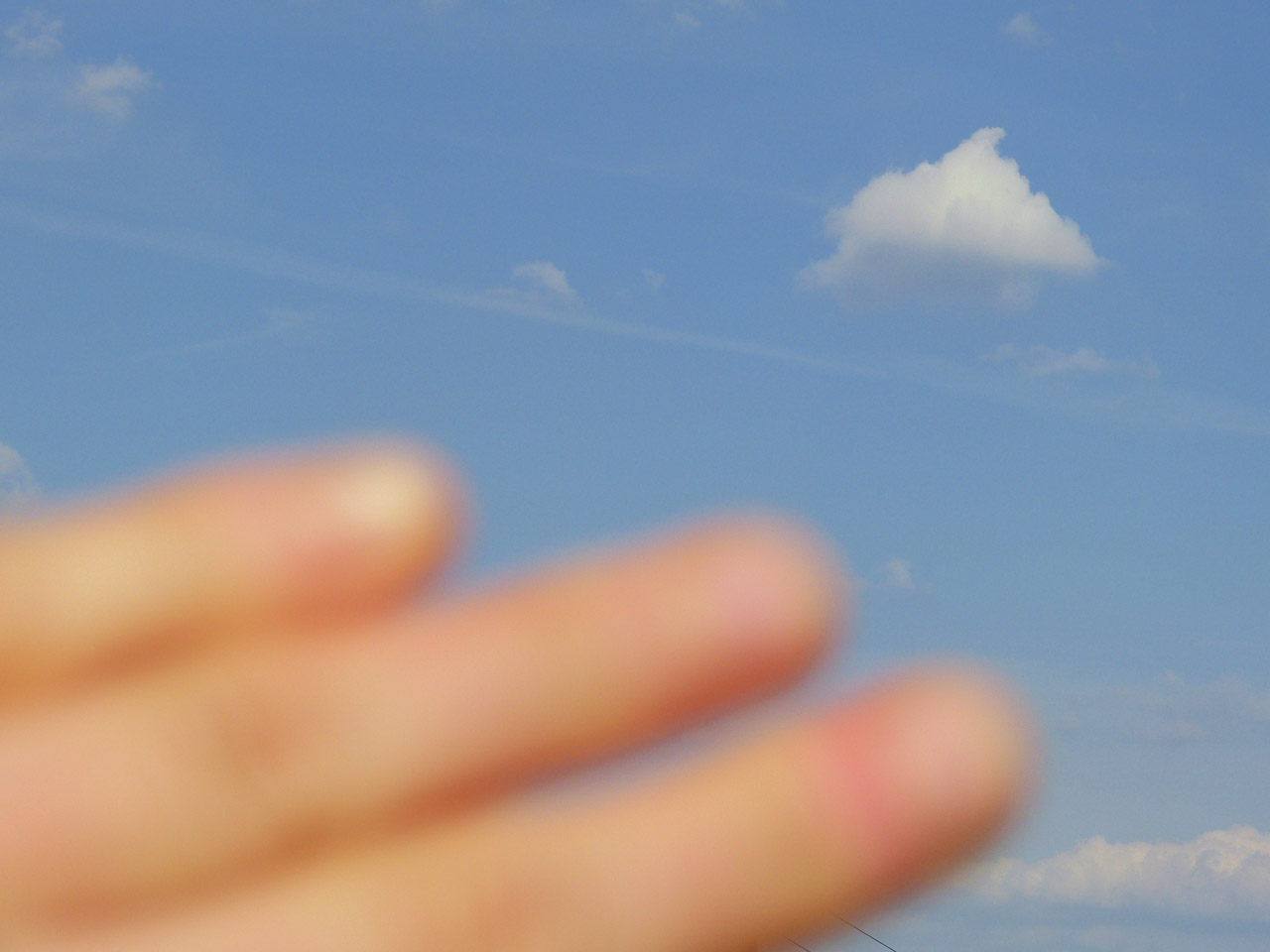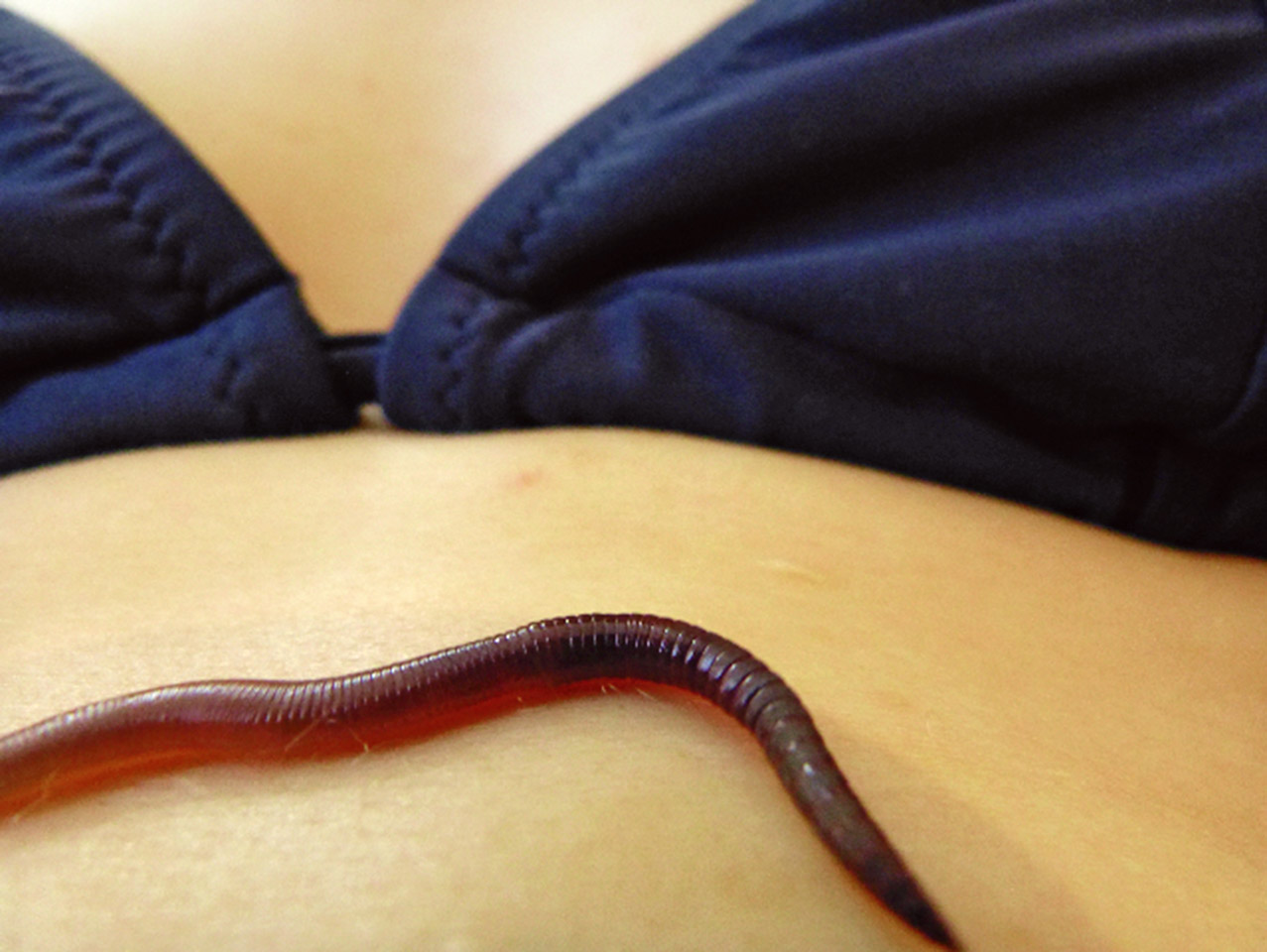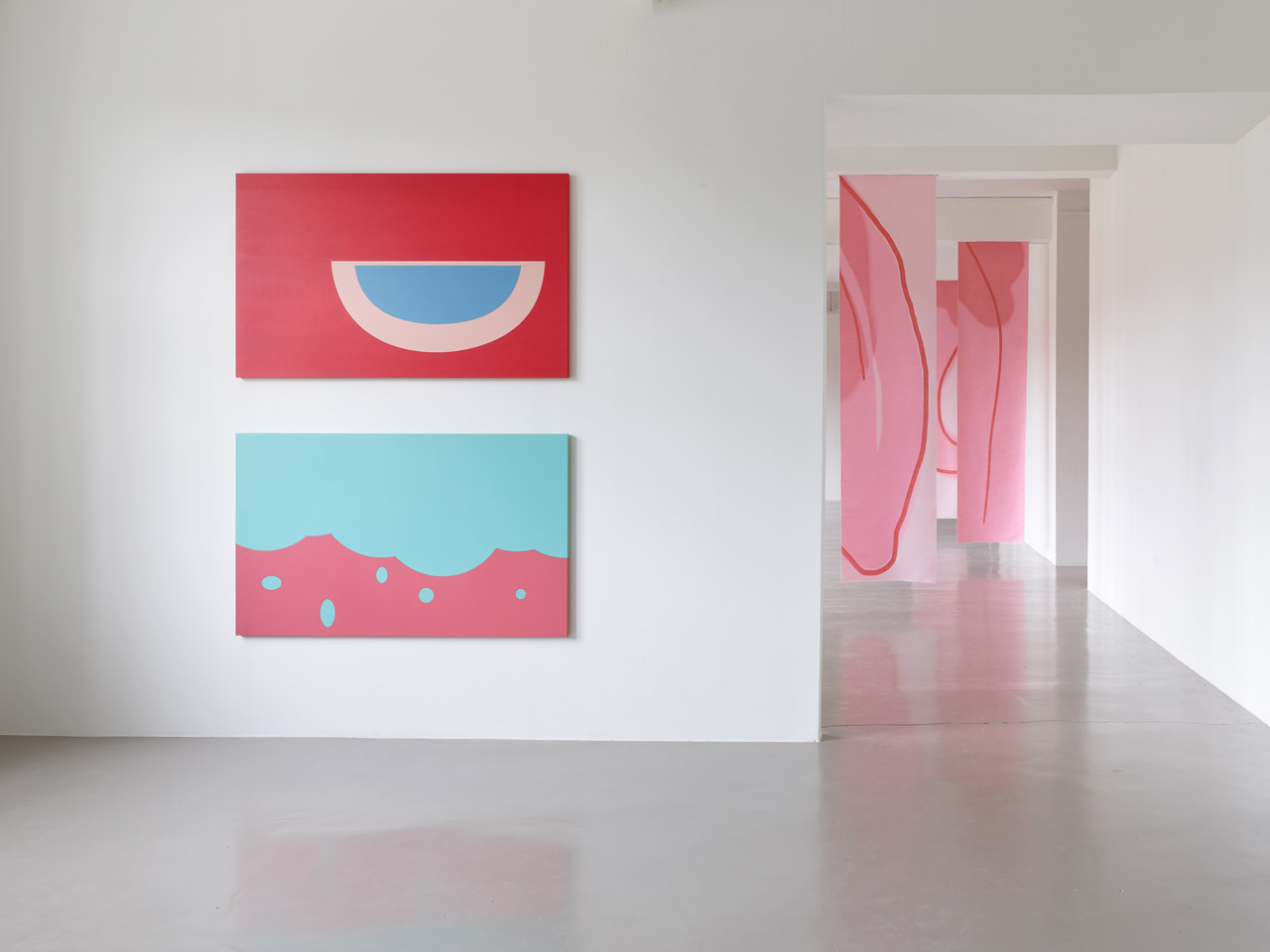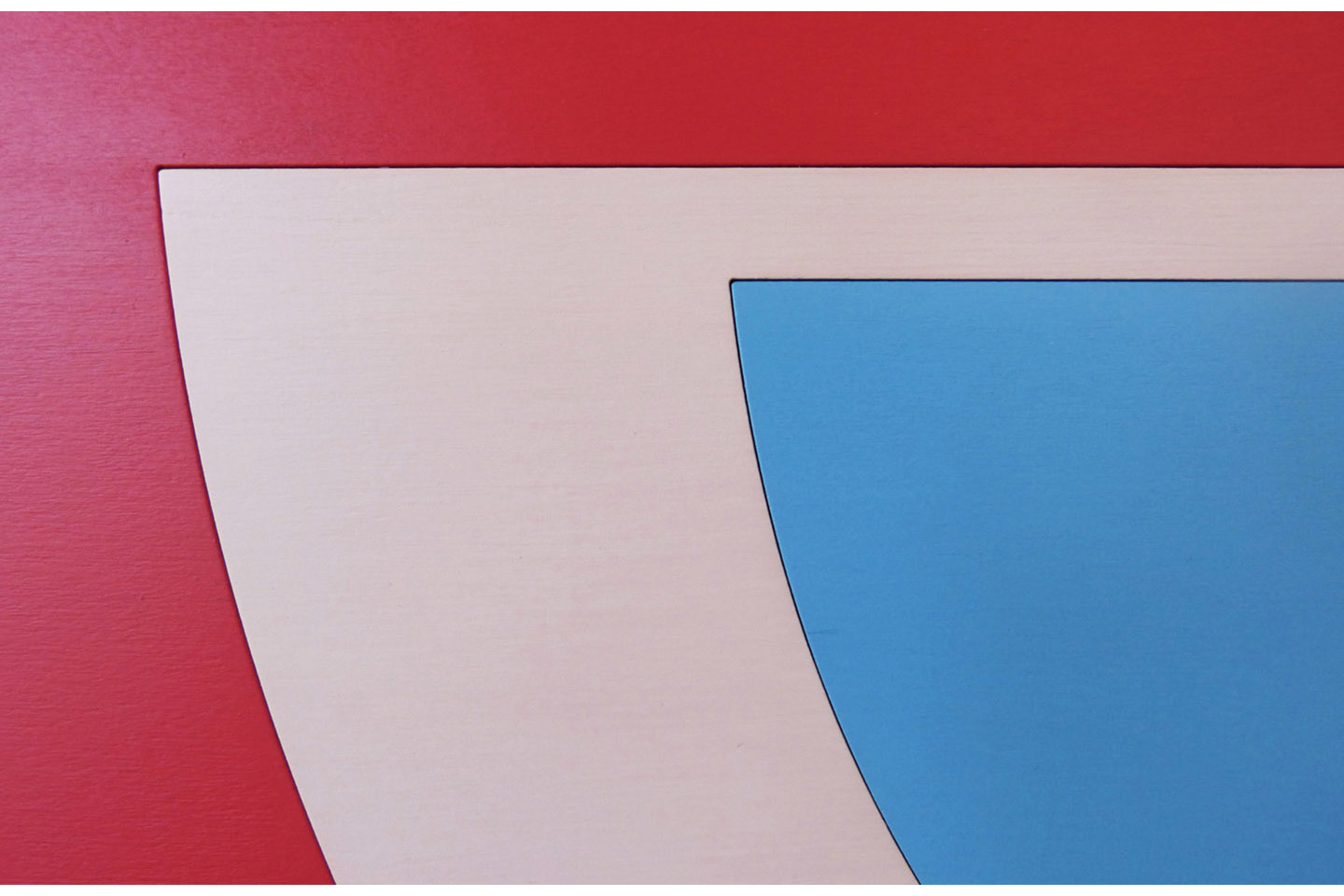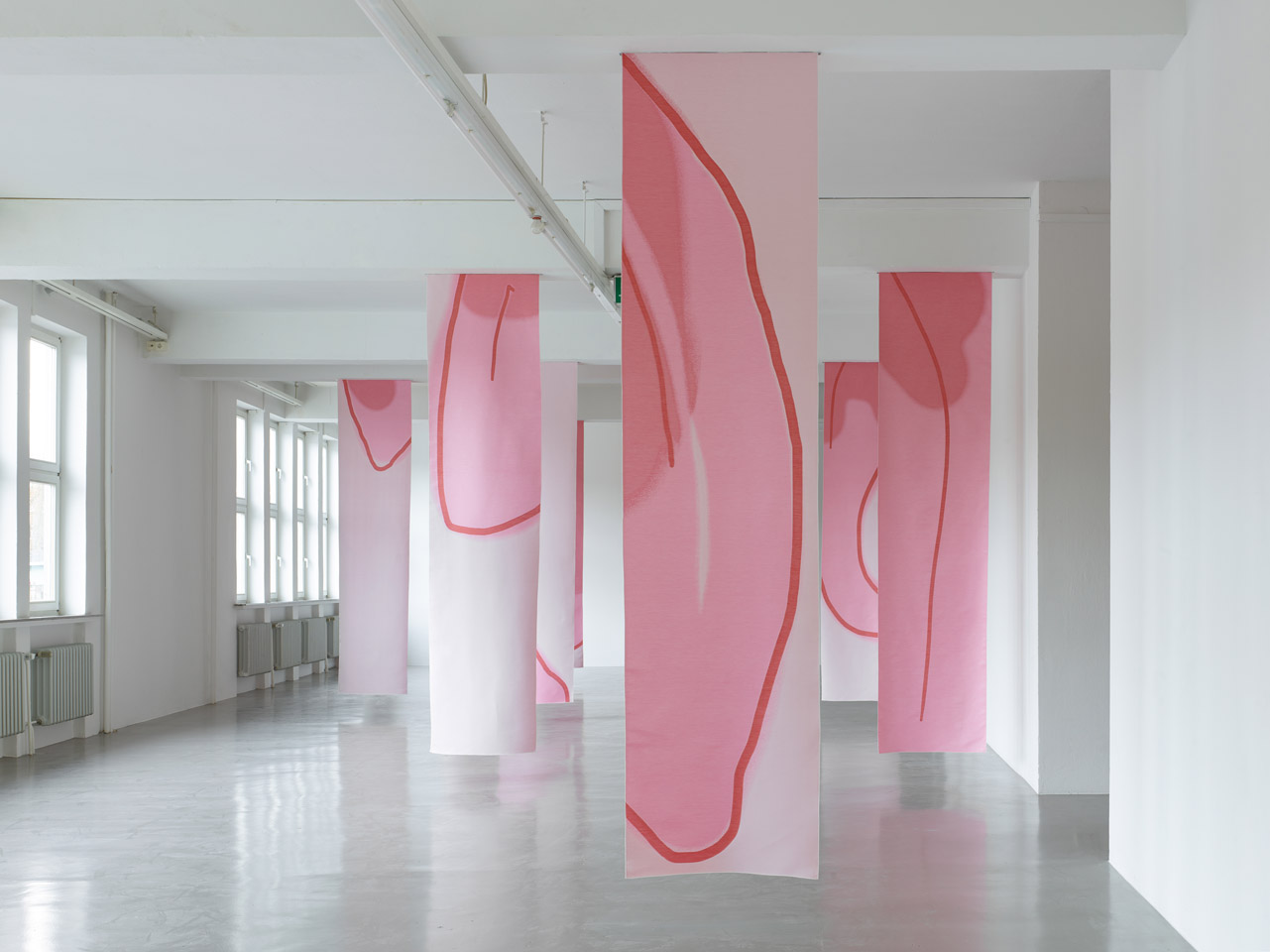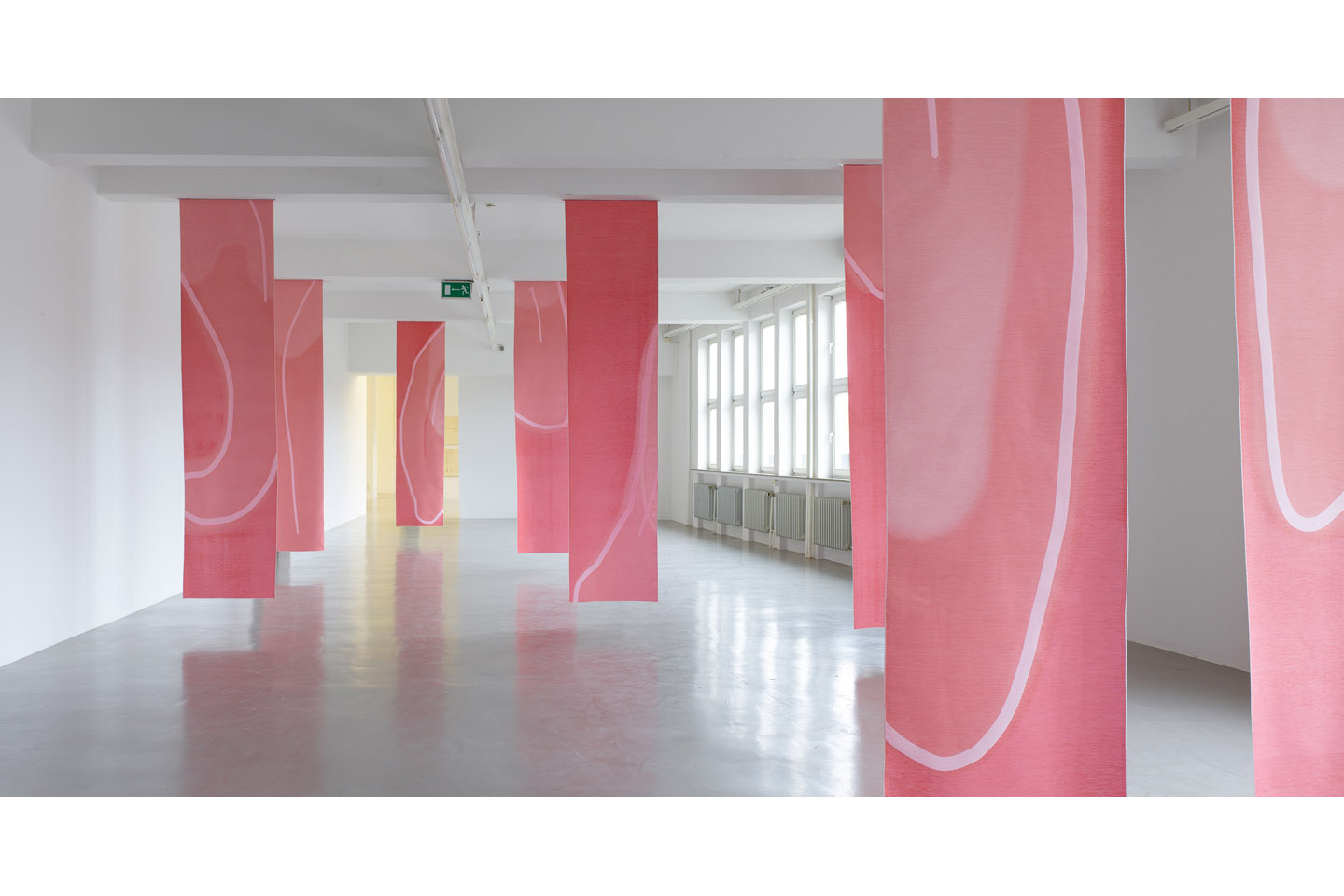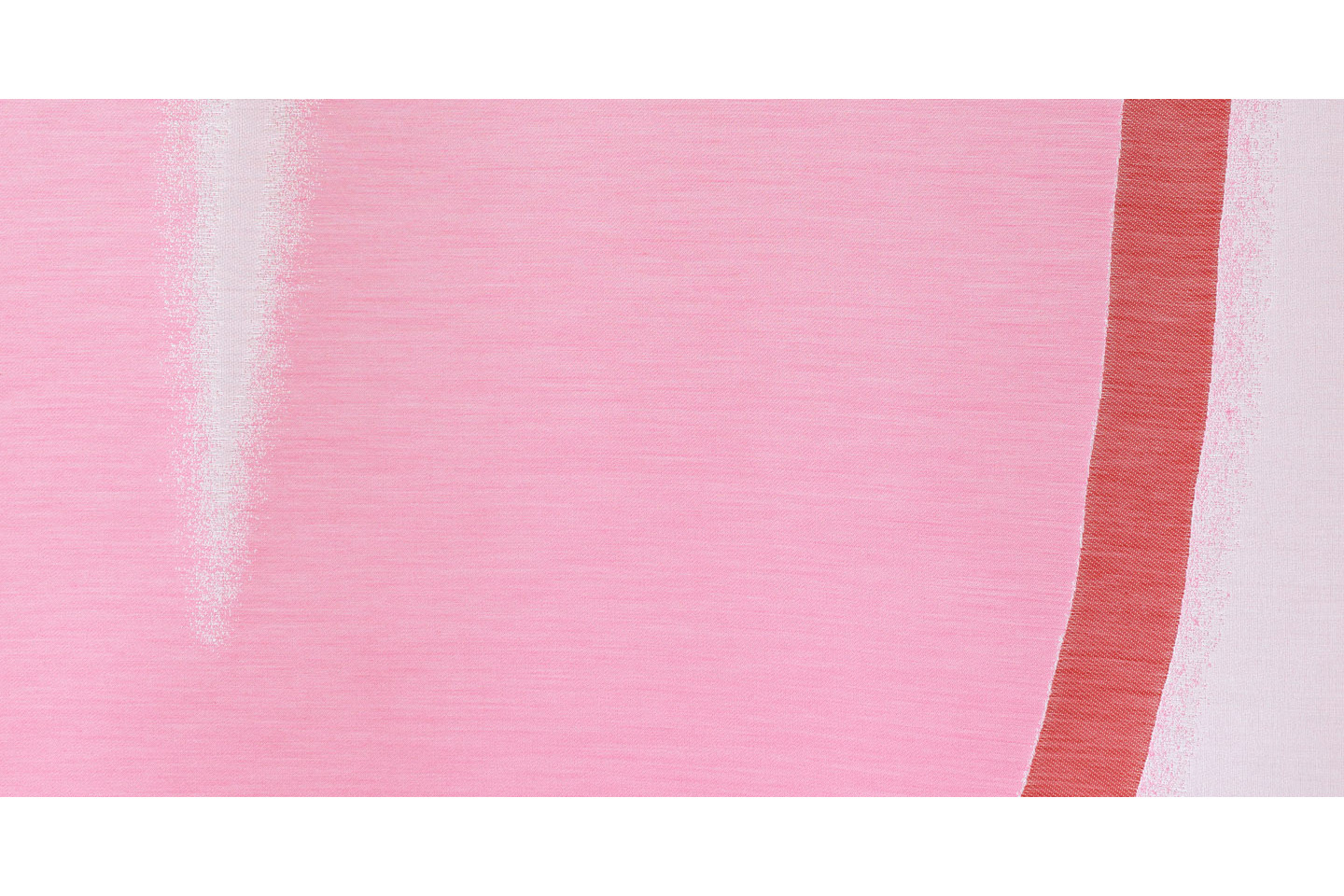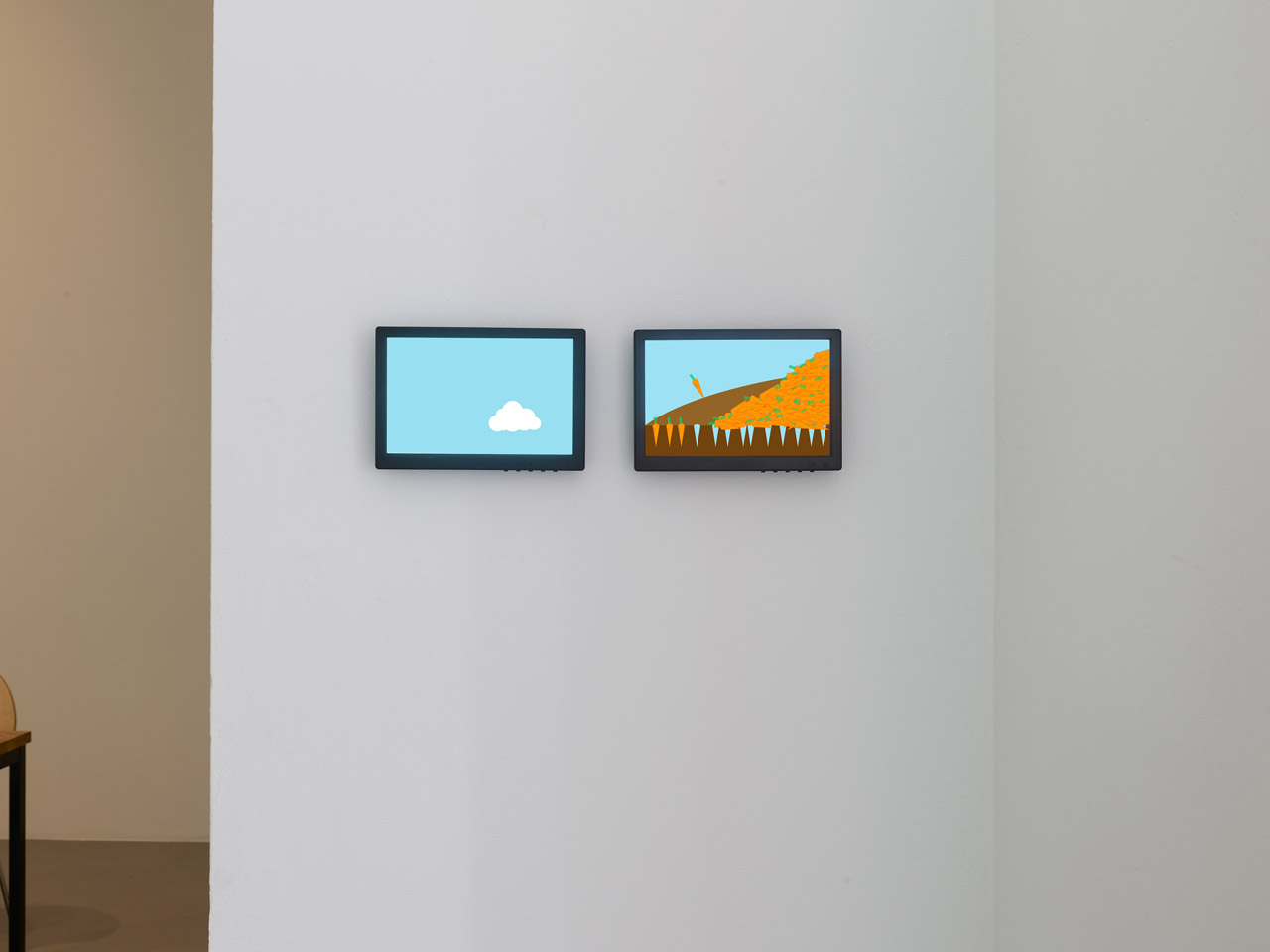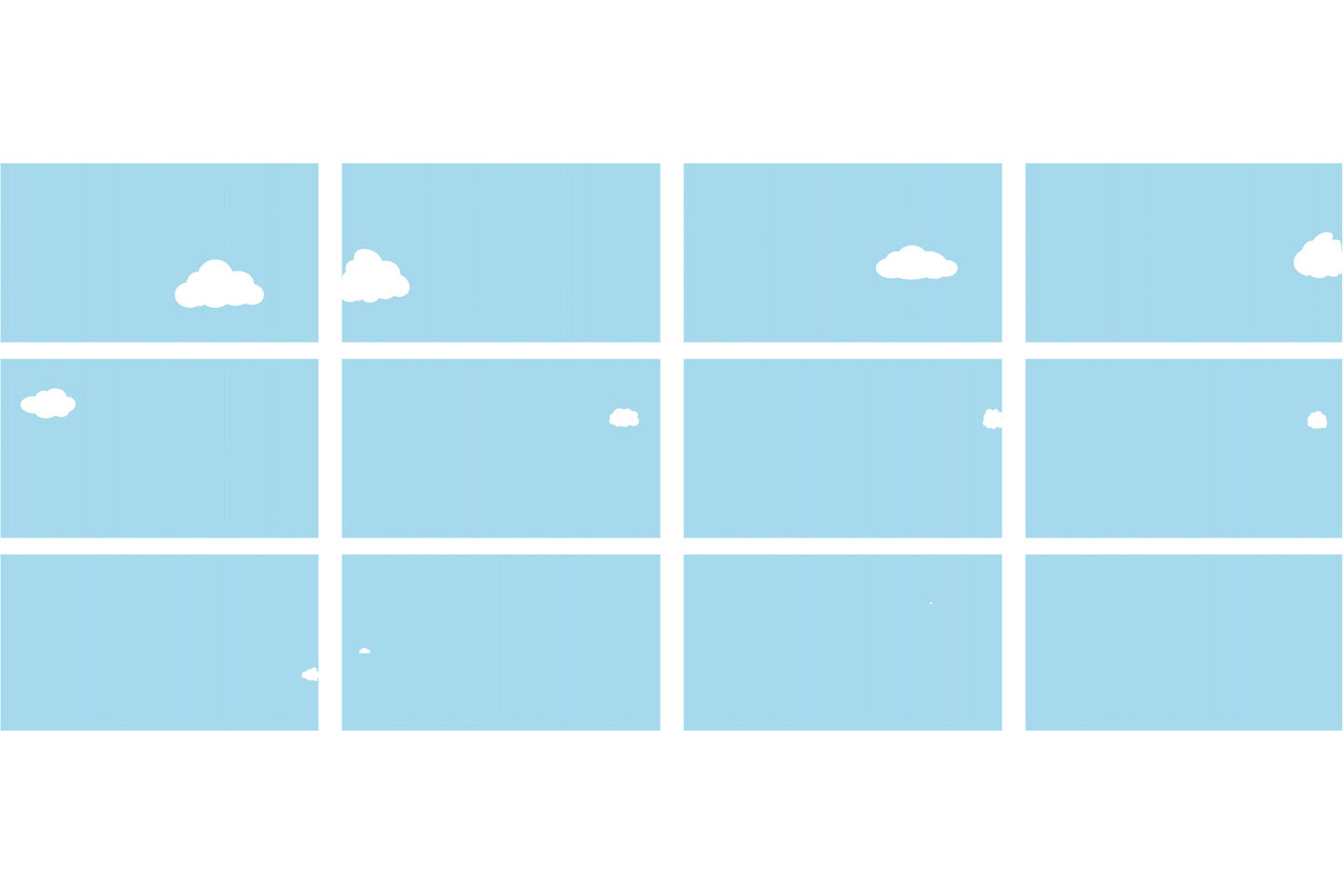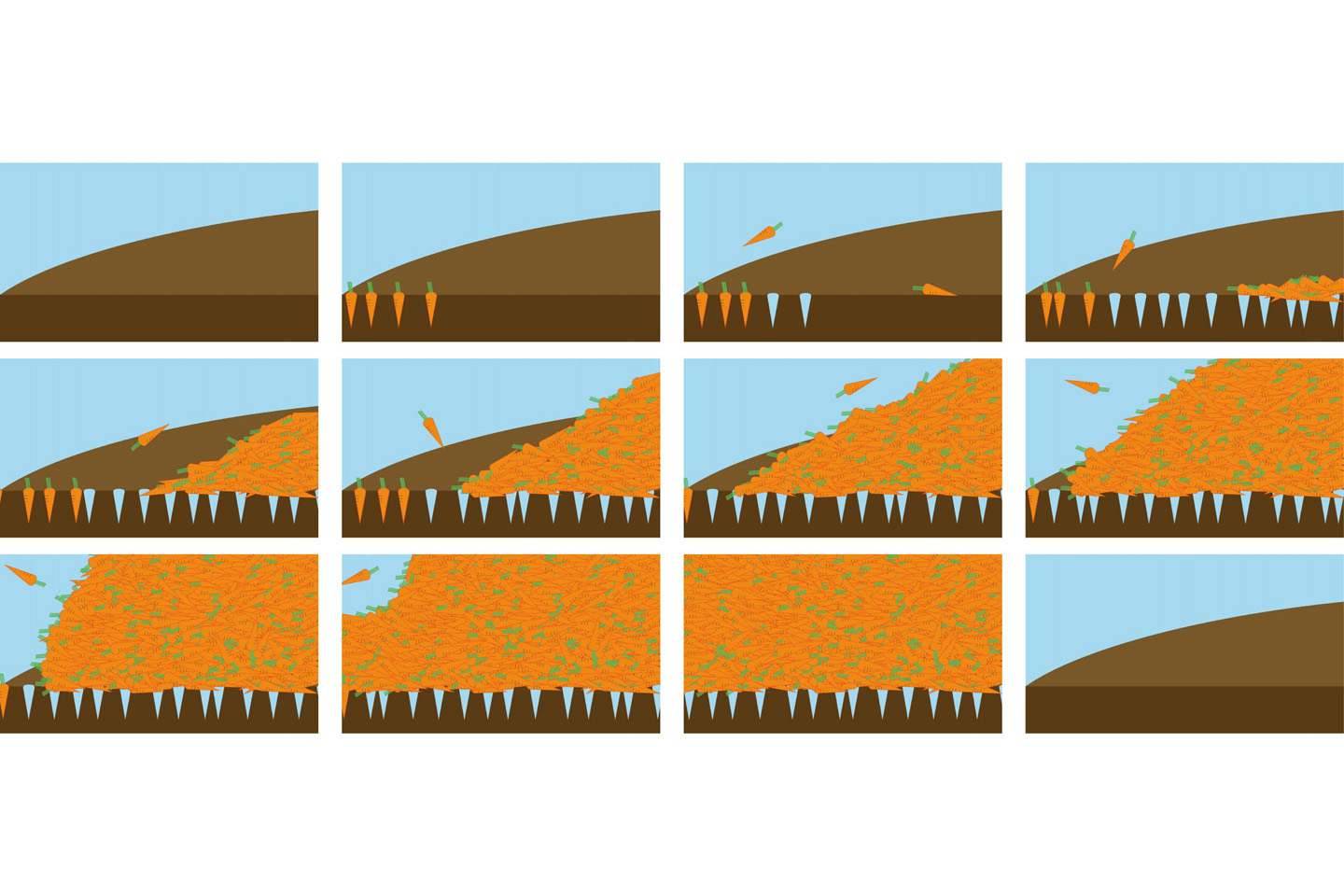 There is a form of incontrovertible truth—a sacred sound—that travels to us on the tongue. It is not law, it is not evidence, it is not doctrine. It does not ask to be believed. It only asks to be witnessed, as a new word that conjures forth a new reality without begging permission from that which has come before it, because it is before all. "You can't walk unless the word runs," Kristina Buch's 2020 exhibition at Gesellschaft für Aktuelle Kunst, opens with the sound of glossolalia, a form of spontaneous semantics. In a series of videos that share the exhibition's title and are conceived to grow in scope ad infinitum, Buch reveals—in image and sound—the language of speakers of glossolalia. For contemporary audiences reared on experimental composition, a sonic analog might be found in Kurt Schwitters' Ursonate (1922–1932), the artist's primordial sonata composed of nonsense words in a classical structure. Or, one might recall singer George Melly's homage to Schwitters, Sounds that saved my life (Homage to K.S.) (1980), where Melly reinterpreted Dada sound poetry in a jazz idiom.
Unlike the product of these creators, however, glossolalia isn't born through artistic imagination. Glossolalia is a language downloaded from spirit and translated through the human tongue, eternally resisting any form of categorization. These utterances contain no narrative didactic, which makes them highly suspect in a postmodern culture that demands stories it can deconstruct and disprove—or, conversely, worship as beyond truth. In Buch's piece, the sounds uttered from each mouth—which mingle to create a cacophony in the space—initially distance visitors from comprehension. Their noises harken the unknown, as though one has traveled to a locale where the inhabitants speak many as-yet-undiscovered languages, and all are clamoring to be heard at once. Counteracting this feeling of alienation, each video features the image of a curtain of lips opening and closing to reveal tongues that press delicate and fiery messages against walls of teeth, recreating the intimacy of corporeal discovery one has with a new lover (we look inside to find someone new, or someone we've always known). When viewers get uncomfortably close to each screen, they can hear the individual tongue being spoken, and catch hold of the unique rhythm and cadence of each speaker. The cognitive dissonance between seeing inside and failing to understand dissolves, and it becomes clear that one cannot use direct translation to "understand" what is being communicated. One needs to access an ontology beyond comprehension.
Complementing this series is a program of live music and two online projects—http://tongue-fm.org and http://protolexicon.org—conceived by Buch in collaboration with electronic composer Robert Logan, whose film credits include Taxi to the Dark Side and Semper Fi: Always Faithful, and whose collaborative partners include Grace Jones and Brian Eno, among others. Says Buch, "The protolexicon is a rather large-scale project we are creating with research institutions around the world, resulting in an online archive of species- and culture-specific sounds of communication and proto-speech, including those that do not fall into the exclusive anthropo-logocentric paradigm, making accessible the most overheard news that the cosmos has brought forth, since it decided to start speaking."

Over the past decade, Buch has created a body of work that examines the sharp and malleable edges of language from all angles. Her 2016 work EXECUTION SEMANTICS FOR A NECESSARY CRIMINAL employed Jacquard weaving to create a curtain of decapitated words that shifted into new patterns of meaning. Another 2016 piece from Buch, Untitled (holes), was a one-off, unrecorded live event, based on a musical composition by Buch's grandfather. Unlike a traditional composition, the notation in the piece is rendered through small drawings, words, and scant traditional musical notations. The notation is also communicated through holes (the result of excessive erasing onto sheets of written music) much in the same way that the language invented for mechanical computation was derived from the punchcard system used in Jacquard weaving. Buch's work seems to internally ask: "who are we, independent of the language we use to communicate with each other?" If written text and spoken word are the constructs that assemble our reality, in Buch's work, there is an ongoing stirring to reverse-engineer an understanding of the phenomena of Derridian logocentrism. Postmodernism promised to reveal the illusion through deconstruction, yet the castle still stands and the moat grows ever deeper. And so we look for ways around these edifices. By cutting words into pieces and allowing them to grow into new forms, like flatworms ever regenerating, Kristina Buch shapes a nuanced understanding of the syllables that bridge knowing to the known, and the unknown to the yet-to-be-knowable. And this is not simply a conceptual gesture. In 2014, Buch created Some at times cast light, composed of a bronze bust of Grete Penelope Mars, in a municipal site close to a park. The bust was named – through an official council decision – after a fictitious woman without biography. A street sign bearing the woman's name was installed, and official city maps were changed to integrate the map entry.
As the viewer travels deeper inside Buch's exhibition—as they are swallowed—they are greeted with eight separate tongue flags, which appear to be growing out of the ceiling: That down payment. You forgot? Lost it? (no bills) (2020). When asked about the title, Buch says "It has two very different sides to it, as the woven flags visually do also, but the side that is most significant to me talks about a huge metaphysical down payment we all received down the road and might have forgotten about, which sits like a cheque in our linty pockets. If we don't cash it in at the bank, it is as if we had never received it." The front and back sides of the flags present a positive and negative image made from a Jacquard weave. Here, we are invited to consider the ontology of tongues and flags in and of themselves. What are flags, so important to nations, armies, politics and sports, trying to say? And must they always play two sides against each other? The origin story of the tongue is one of protection. All reptiles, birds, and mammals have tongues, as do most amphibians. These appendages arrived in our mouths not to speak words and phrases, but to taste. Specifically, to identify poison. To discern. That Homo sapiens developed a language facility that relies on the tongue—our danger detector—is an evolutionary adaptation. We might ask: what do tongues—reminiscent of the moist and vulnerable corporeal; a guard at the door, securing our opening to the world—do? They move in time with the politics of the moment. Or perhaps they refuse those safe and cozy moves and become missiles, or targets. In this way, they taste history.
The English word "tissue" is derived from the French word "tissu," meaning that which is woven, from the verb tisser, "to weave." Both fabric and the human body are ancient technologies built from the careful weaving-together of fibers to form the tissue of existence. Woven tongues suggest the materialization of spoken thoughts; Jacquard weaving is an intricate process, where an image is revealed through the covering and uncovering of individual threads. Weaving demands an ongoing 90° crossing of threads, consistently creating vertical and horizontal x/y axes. "When horizontal threads connect to vertical ones, they are building the tissue, the text-ile," says Buch. This construction of x/y axes recalls philosopher Karl Jaspers' concept of the Axial age, roughly the 8th to the 3rd century BCE, when, according to the philosopher, "Confucius and Lao-Tse were living in China… [and] all the schools of Chinese philosophy came into being; India produced the Upanishads and Buddha and, like China, ran the whole gamut of philosophical possibilities down to materialism, skepticism and nihilism; in Iran Zarathustra taught a challenging view of the world as a struggle between good and evil; in Palestine the prophets made their appearance from Elijah by way of Isaiah and Jeremiah to Deutero-Isaiah; Greece witnessed the appearance of Homer, [and] of the philosophers Parmenides, Heraclitus and Plato…. Everything implied by these names developed during these few centuries almost simultaneously in China, India and the West." Jaspers titled this age as such because he noted that during this time, the thought of the world turned (as if on an axis) from localized interests and toward transcendence. Our tongues finally began to weave together to taste and discern a truth that traveled beyond tribe.
In a side cabinet, niched between the tongue tribe and the woven flags, Buch displays an arrangement of two photographs and two light-on-wood engravings reminiscent of scientific graphs and vectors, titled How would you argue with gravity? (No vacancy! No rival! You never saw a triangle in your life!) (2012-2017) The works are imbued with images and shapes that lean into the symbolic without reifying into a legible mythos. We see a worm—a tongue of sorts, freed from its root—crawling on the artist's stomach; the image abuts another, of a finger flicking a cloud. The images conjure both directions (go here) and explosions (go beyond). Triangulated forms can be found in the drawings and images, a theme which repeats in the exhibition—and in Buch's thinking. Of the pieces, says Buch, "There are realities in this world that people think they could choose to opt in or out from—but they are as optional as gravity. The last part of the title (You never saw a triangle in your life!) is a quote from a passionate argument between a friend and his colleague (both particle physicists). They so much disagreed about very fundamental questions of the physical world, that they ended up verbally fighting; the utterance of this subtitle became a sort of sublime insult." Triangles and explosions are echoed in a reimagined work Buch first created in 2015, for the 14th iteration of the Istanbul Biennial. The looping two-channel HD video installation/soundscape, titled Such prophecies we write on banana skins. (triangulation of criminal grace) portrays an iconic cultural and natural structure—two epitomes of nature and culture—on each screen: the upside-down triangle of the Guggenheim, and the right-side-up triangle of Mount Everest. These monuments hold court for a time, before exploding in front of the viewer's eyes, referencing (in rhythm and frame setting) the final scene of Zabriskie Point. As both structures detonate, they shed bits of their former identity that may remind the viewer of broken-apart letters, summoning a higher resolution of the world as we know it. Says Buch, "Where are we directing ourselves when our thinking and being suddenly appears 'homeless,' when the known grammar dissolves before our eyes?"
A 2015 black-and-white mosaic to the right of Buch's photographs and light drawings is titled Bailout (disambiguation) – a table for my friends and enemies. Buch's long-deceased grandfather was a carpenter in Bremen—where this exhibition is held—and this work lives alongside a memory of a wooden mosaic/intarsia piece he made, which hung in Buch's kitchen during her childhood. Like many of Buch's works, the piece occupies a liminal space between media, harkening both painting and sculpture but committing to neither and becoming a third option, escaping clear categorization. After creating a living tableau (sculpture, tableau, life-gesture) in the form of a garden at documenta13 in 2012, in 2015 Buch buried the larger part of an extensive white marble sculpture in the lawn of a public park, which invited passersby to perceive the drawing-like outlines that surfaced in different parts of the lawn as an abstract game field to invent new rules for (It's normal that reality happens. (these games will fall apart).
Another shapeshifting work occupies the second wall of a cabinet space in Buch's Bremen exhibition: Necessary and sufficient stoma. (Crabs on citizenship. This border runs parallel not perpendicular to our trajectory) (2019). The piece displays a pink form that shimmers between a slice of fruit, a crab, an eye, a vagina and a wound, giving logic to the reference of "stoma," which in biological terms is any opening in an organism that evacuates dead or living matter. The subtitle picks up the thread of the artist's ongoing interest with the creation and destruction of boundaries, as Buch explains, "Drawing lines, or breaking them in drawing, is creating territories and then breaking those boundaries open. They are territories that do not get mixed down to one undefined, 'all in one' tone. This travels against the winds of neocolonialism/cultural imperialism of making 'one' under the flag of 'we are all the same.' When I look at those sideways-walking crabs on muddy shore– in a prototypically liminal habitat– I wonder what citizenship truly is. Whether the one real border runs parallel to our trajectory of life. And whether citizenship ends with our last breath."
A new diptych from the artist, Character assassination (failure guaranteed) (2020), renders the pixelated language of classic video games in a new dialect, with the "collector" type of these games distilled into simple forms. Root canal (picking our own pockets) depicts carrots gymnastically plucking themselves from the ground and amassing ad infinitum. "We are witnessing an obsession with unrooting," says Buch, noting that its creation comes seventy years after Weil composed The Need for Roots. "But as you unroot identities and meanings—and the very ground we are standing on (physically and metaphorically speaking)—you get to the point where gravity might start asking itself where up and down is. Postmodern discourse proposes a very 'both/and' logic, whilst real life follows more often than not an 'either/or' logic." The piece is complemented by Dead yesterday? Seen today. Sneaked out your narrow living room, I guess., a video of a cloud drifting, at cloud's pace, across the screen. Whenever the cloud presses against the frame it has been traveling toward, it changes shape in accordance with the pressure exerted. It then drifts back. The cloud loses mass with each touch, until it becomes just one pixel and eventually dissipates beyond the visible frame. The heavens create cloud dramas to mirror our human narratives, but they have no endemic frame—they exist, and we capture and translate them in whichever tongue suits us. And though they may disappear from view, like anything else they follow the first law of thermodynamics: energy is never created or destroyed, it merely changes form. In that way, they present a provocation toward bravery in the face of opposing winds. And to that end, as Buch wrote in 2016, "[…] Lean in. Lean ahead of yourself, uncurl in somersaulting provolutions, or else you won't see your own shores, where you also once laid stranded before you learned to feast on clouds and move as a storm, shaping the horizon of a world that lives in the power of the instead."
By Aimee Walleston
At Gesellschaft für Aktuelle Kunst, Bremen
until 19 July 2020