REVIEWS
Restaging Relations: "Geta Brătescu, Adrian Ghenie, Ciprian Mureșan, Șerban Savu" at La Fondazione, Rome
Close
1
2
3
4
5
6
7
8
9
10
11
12
13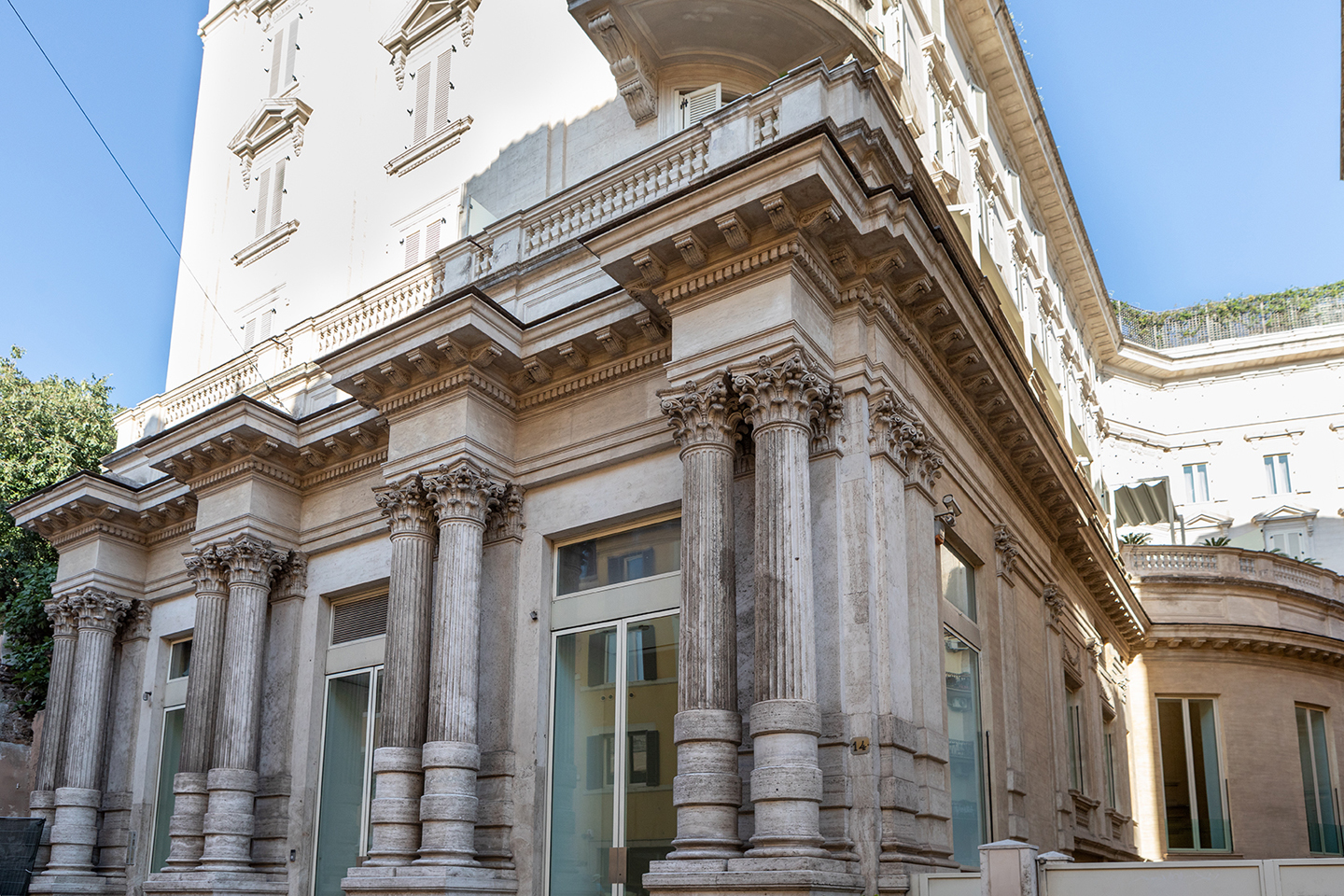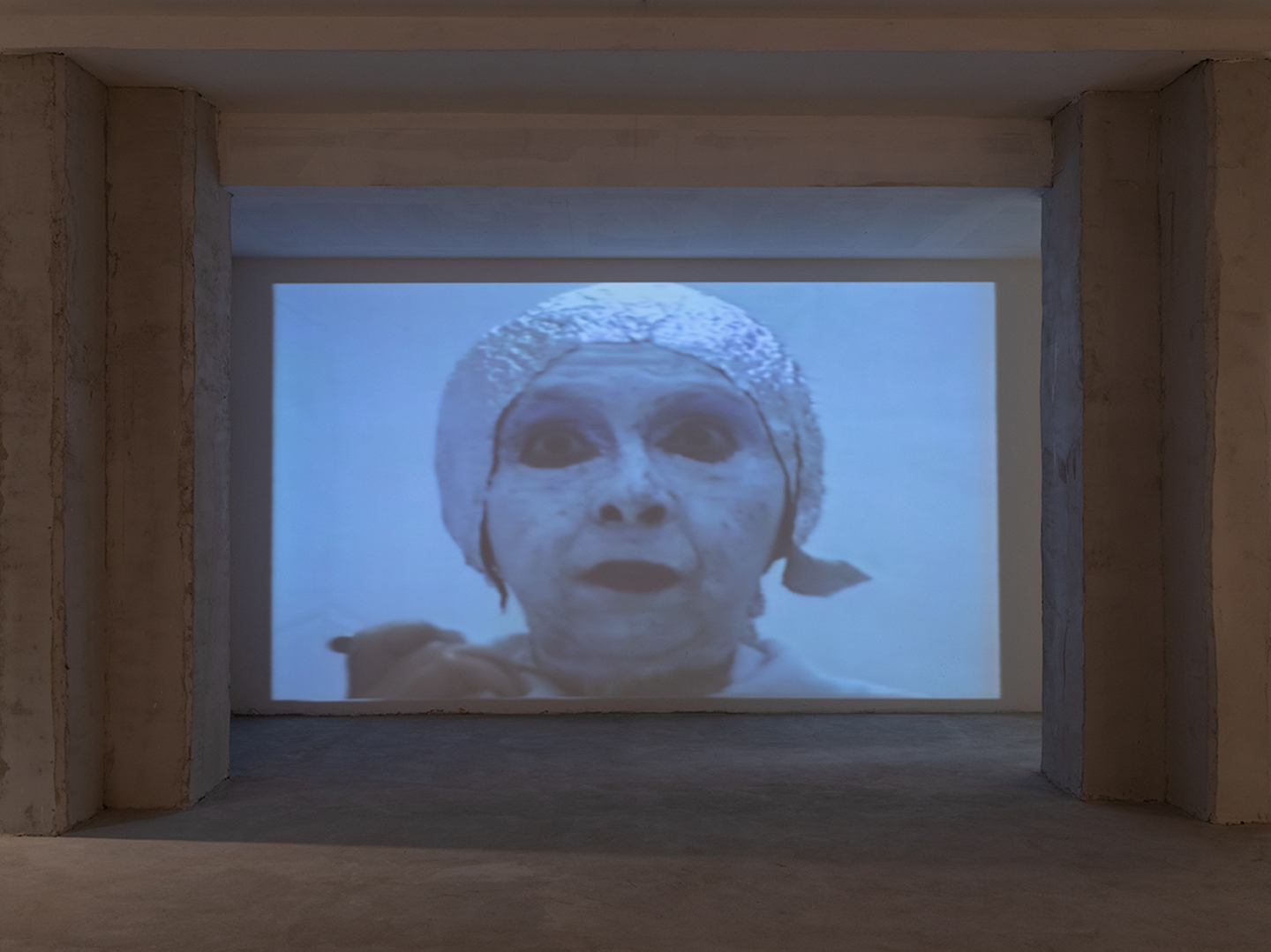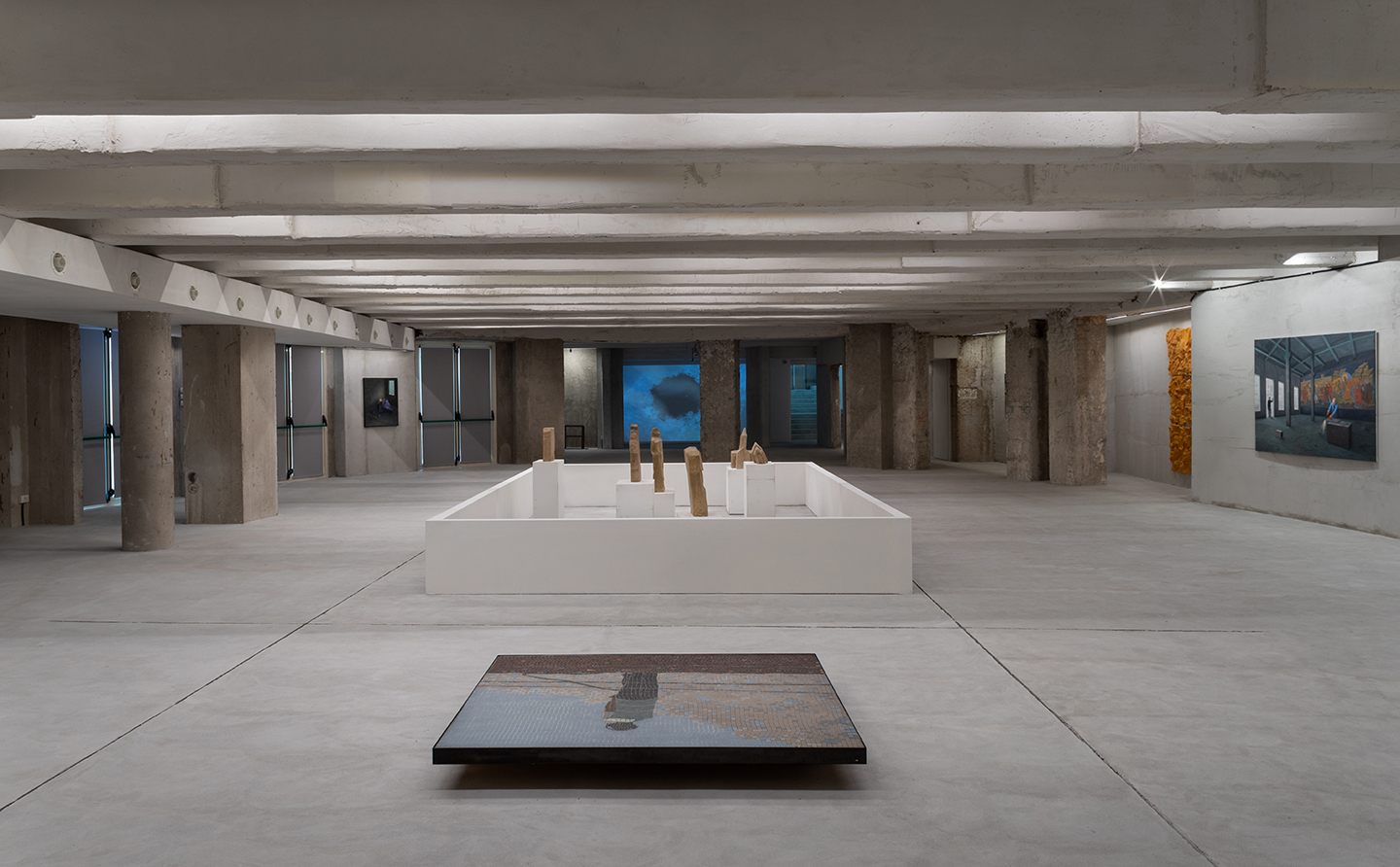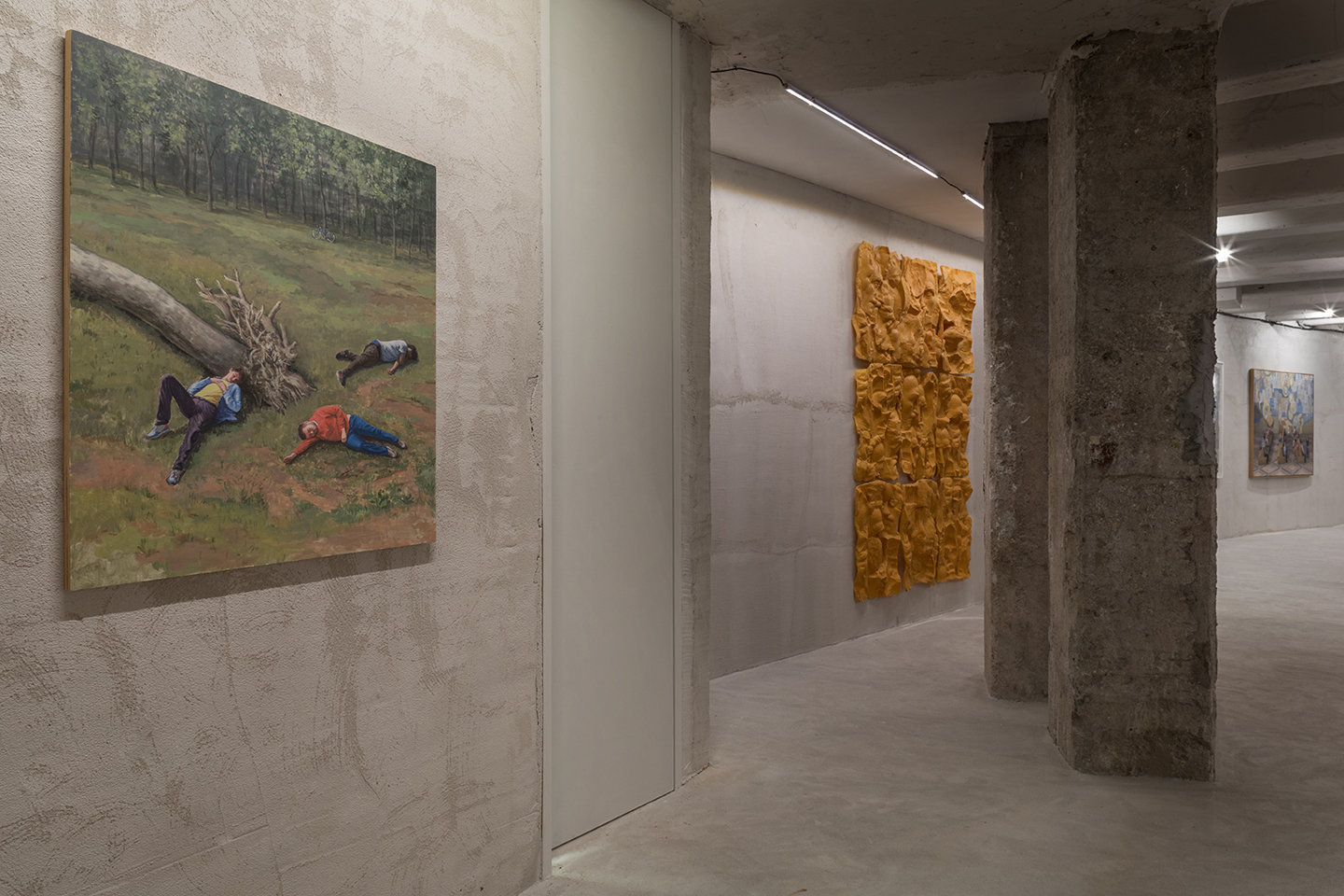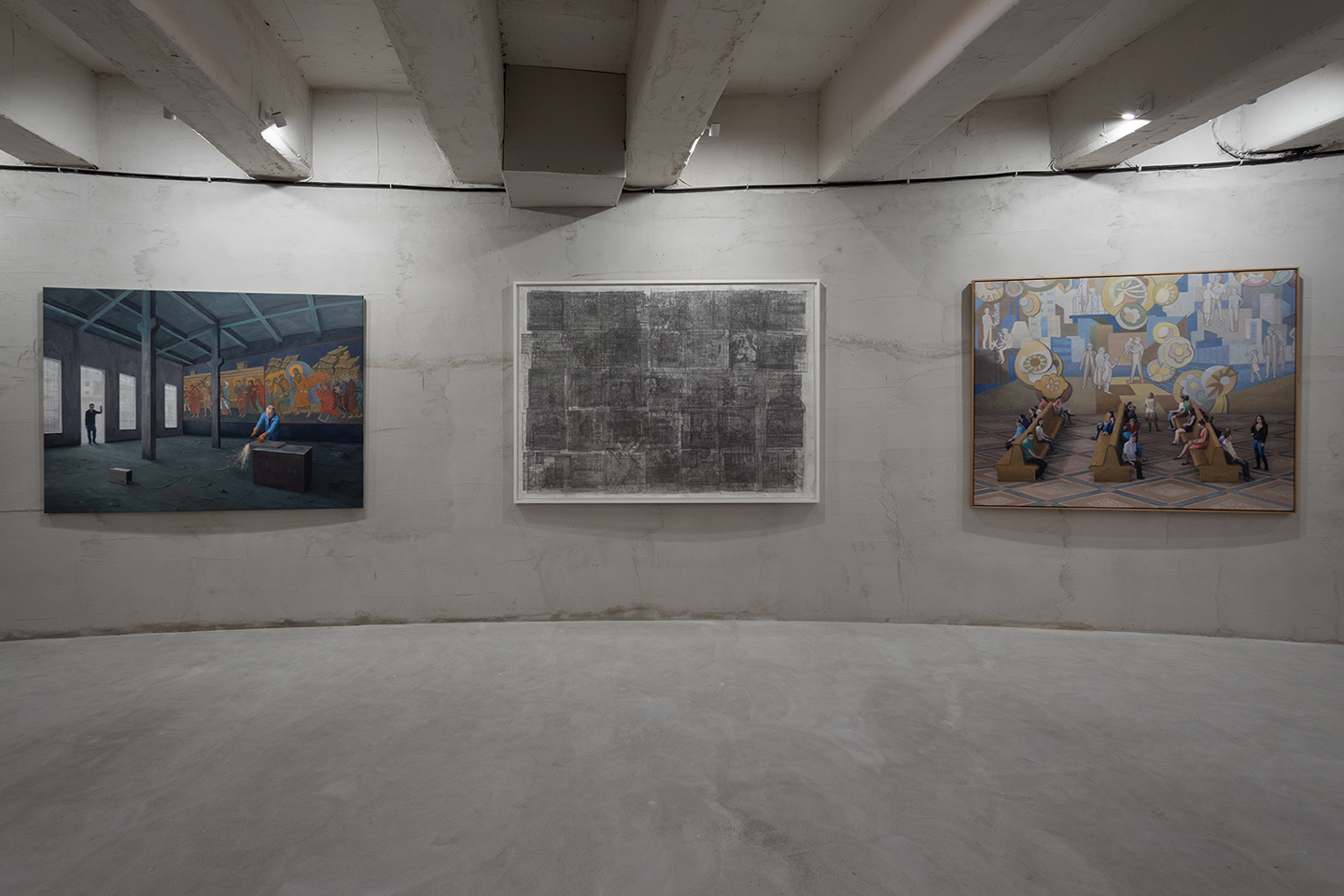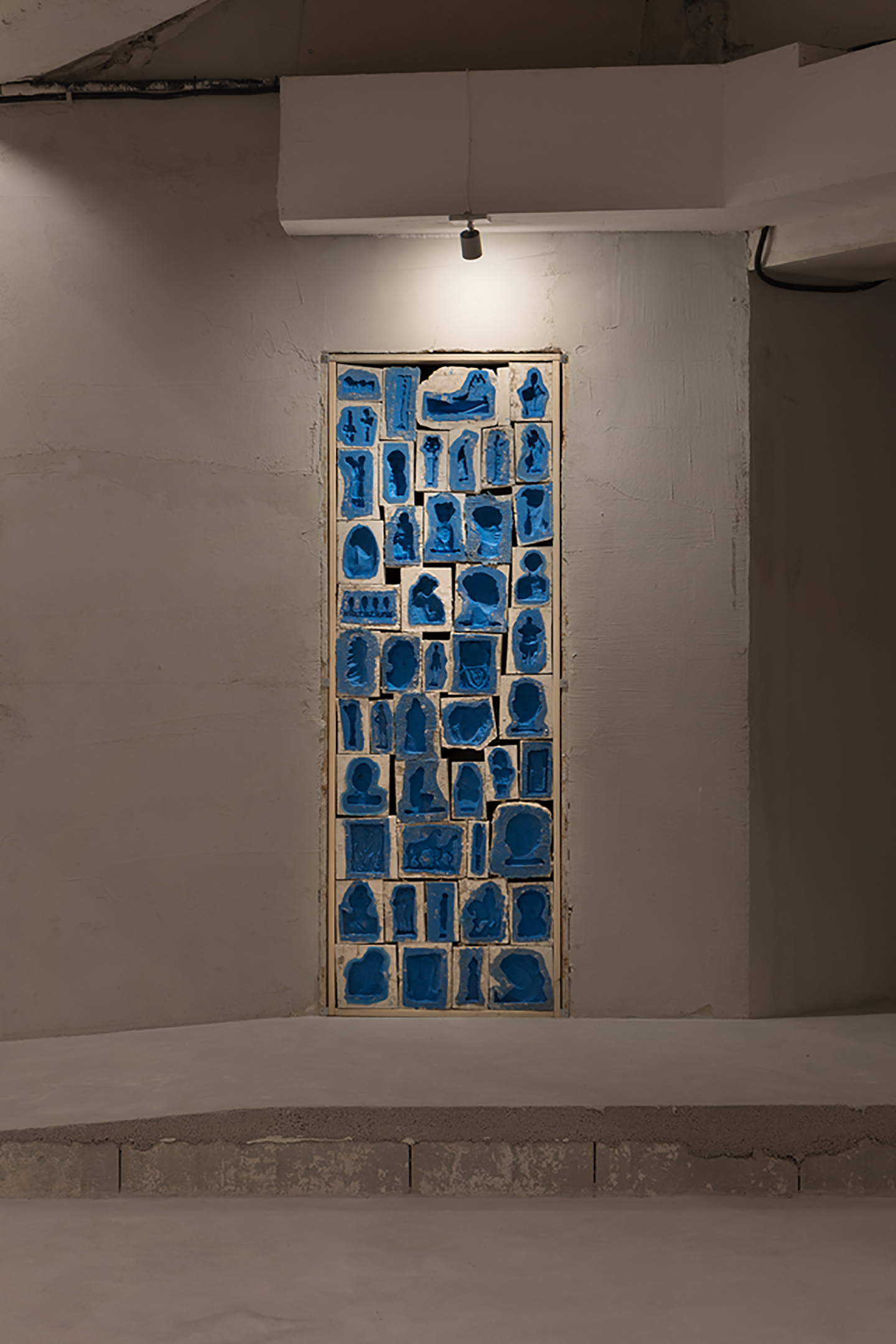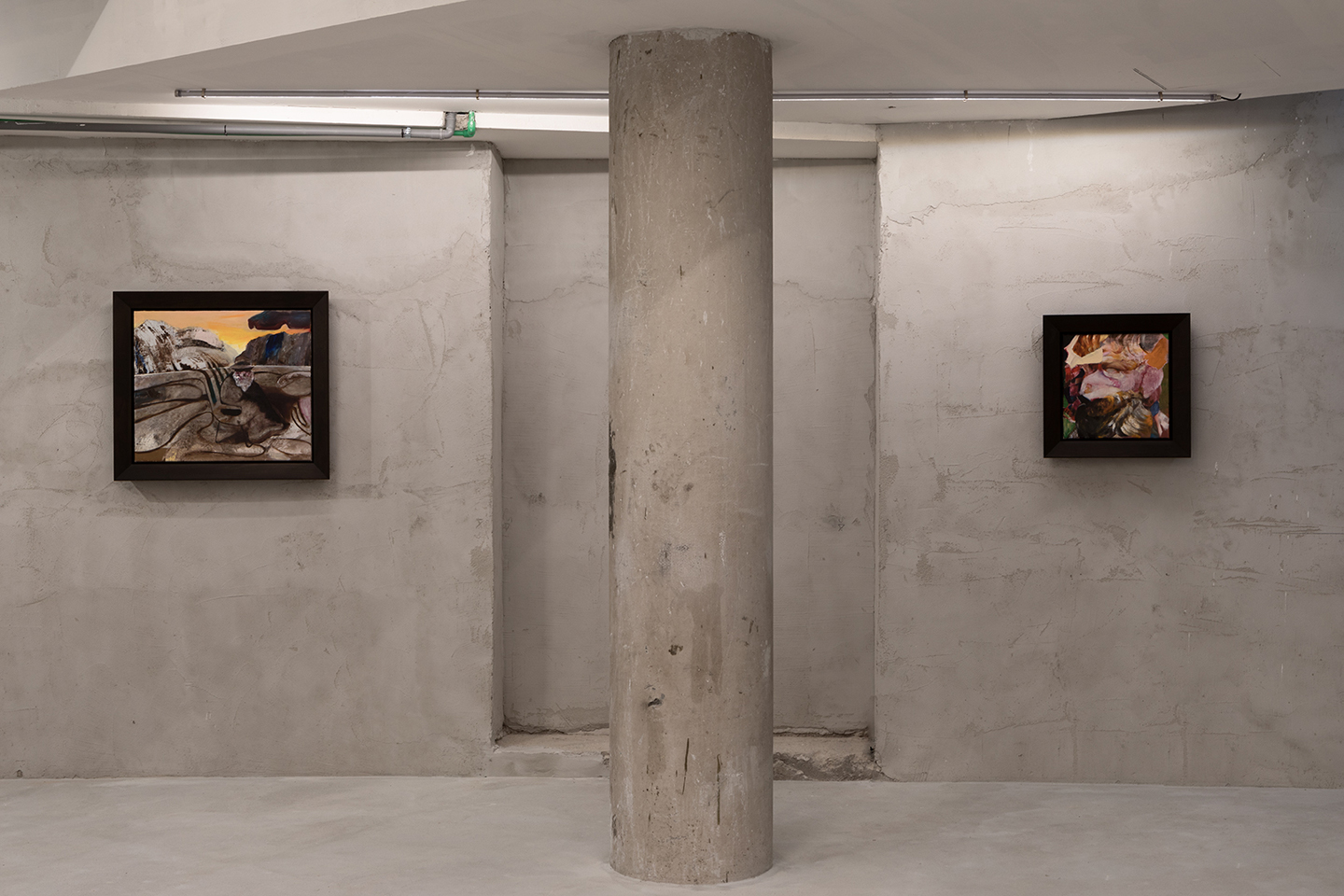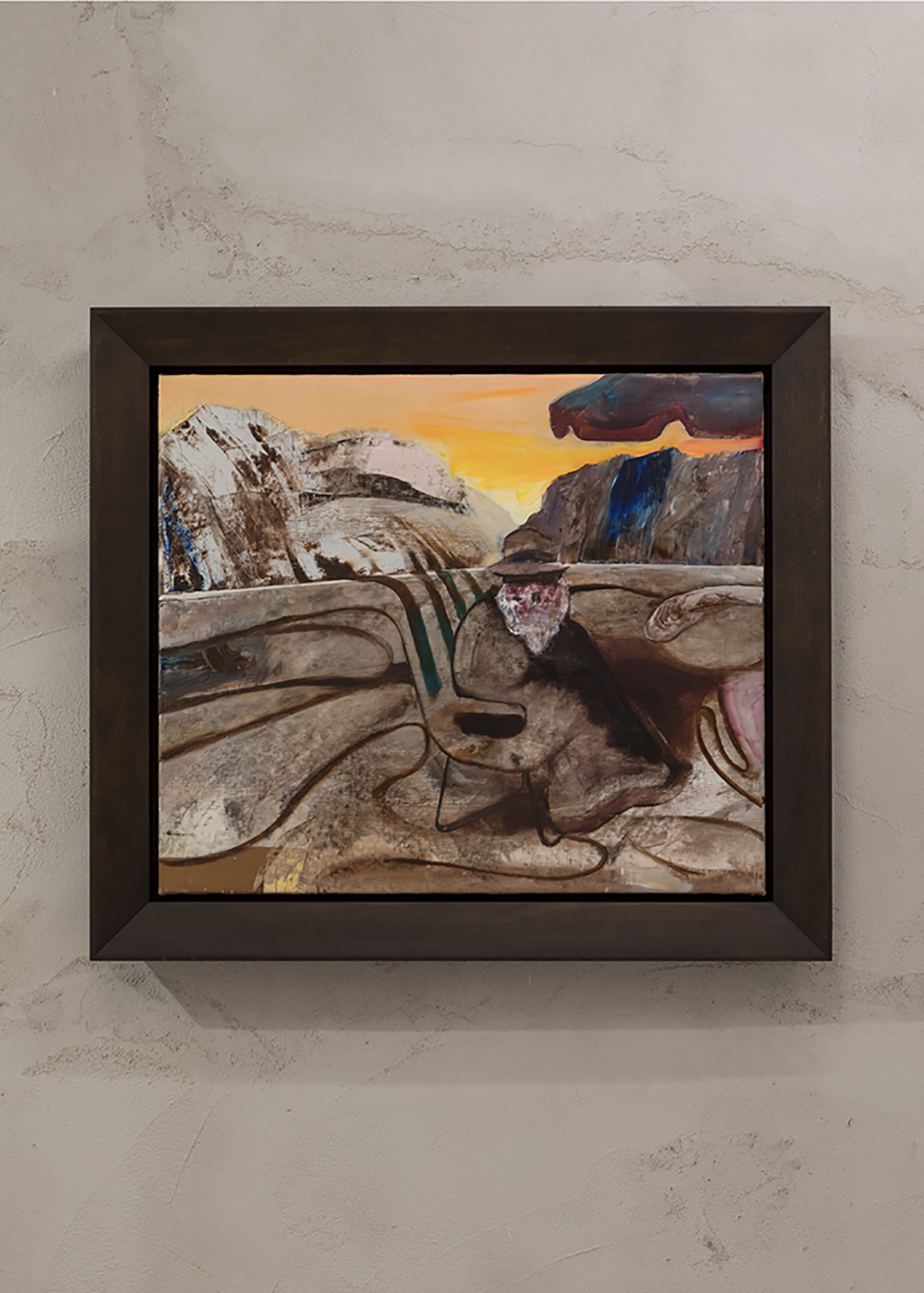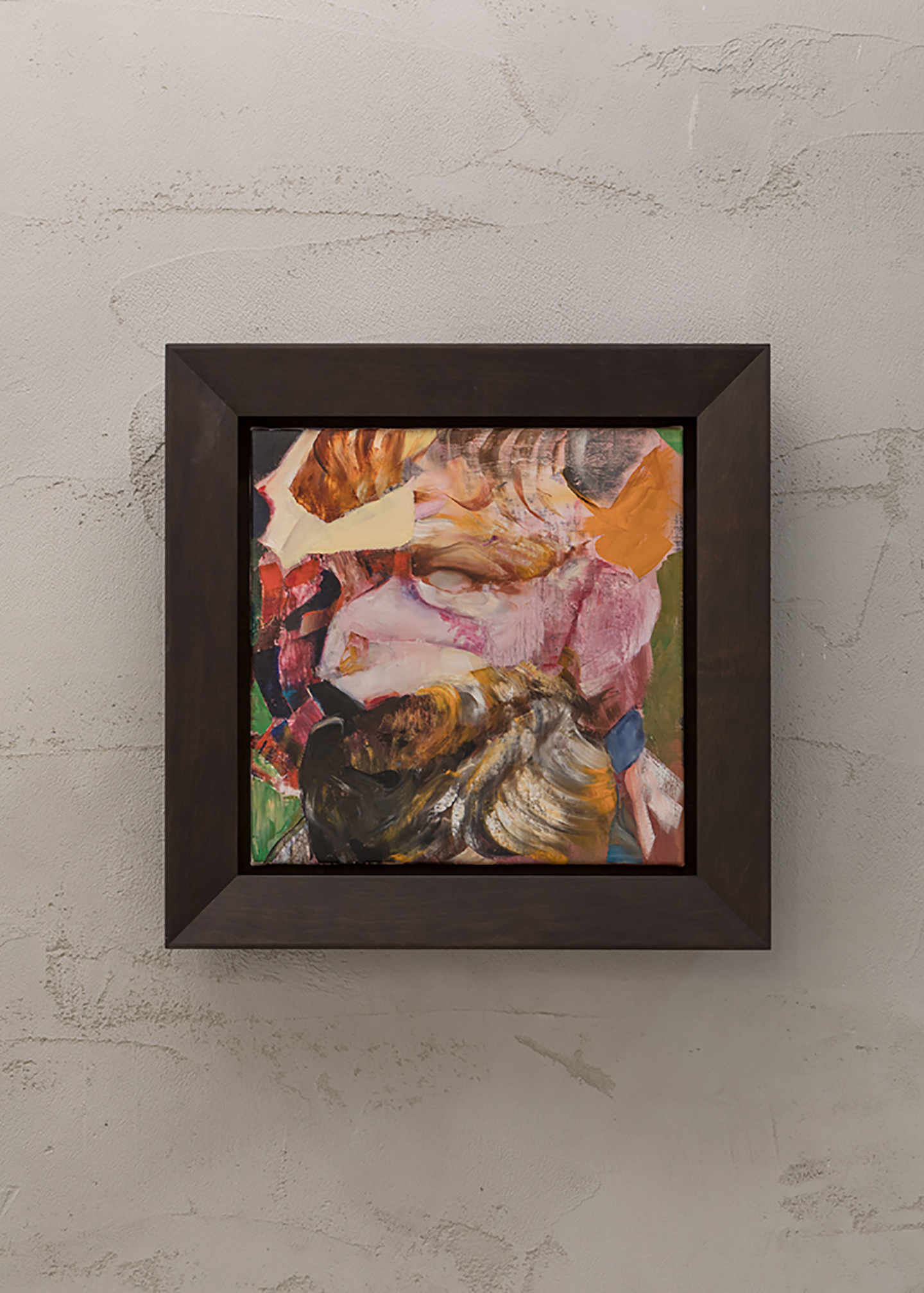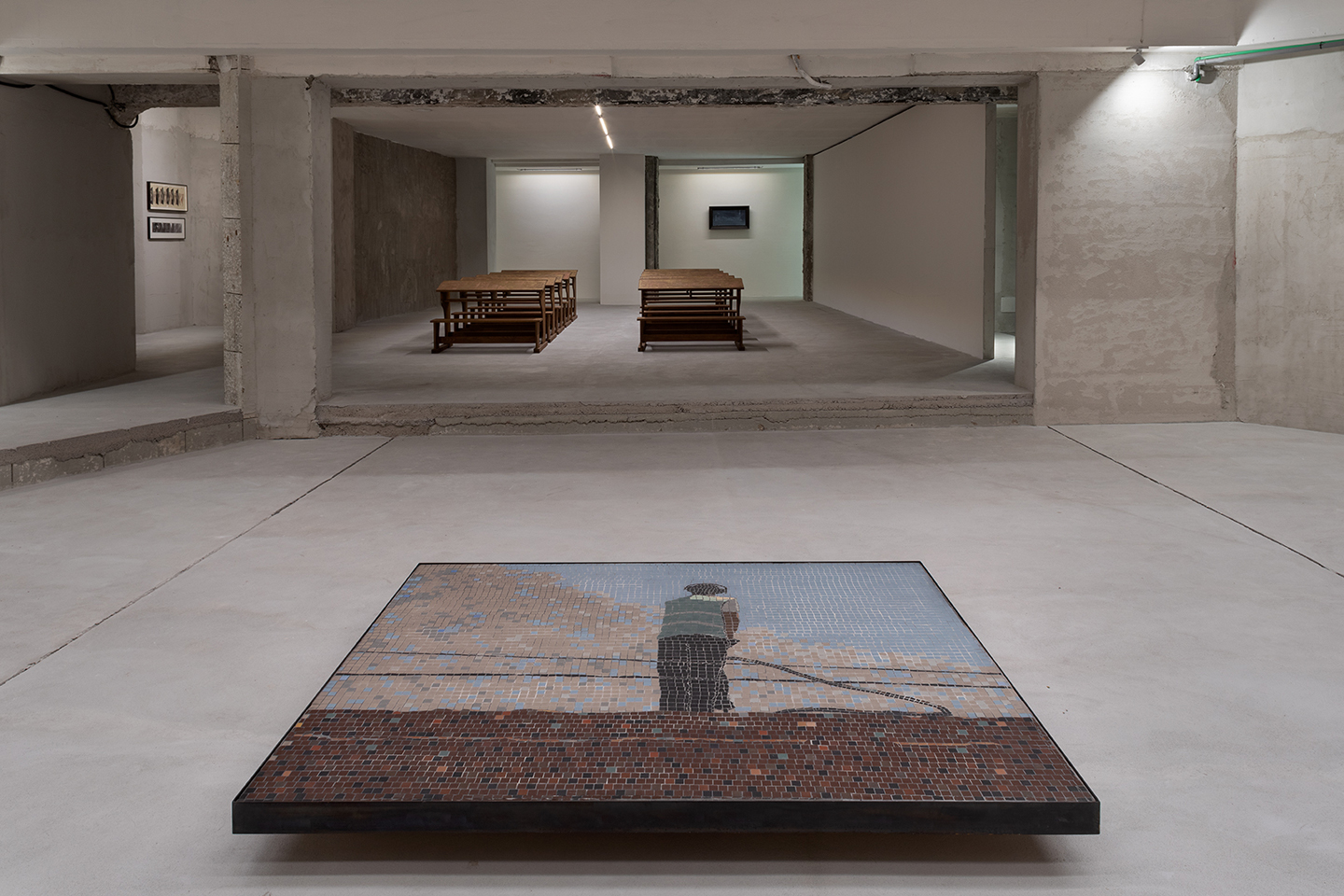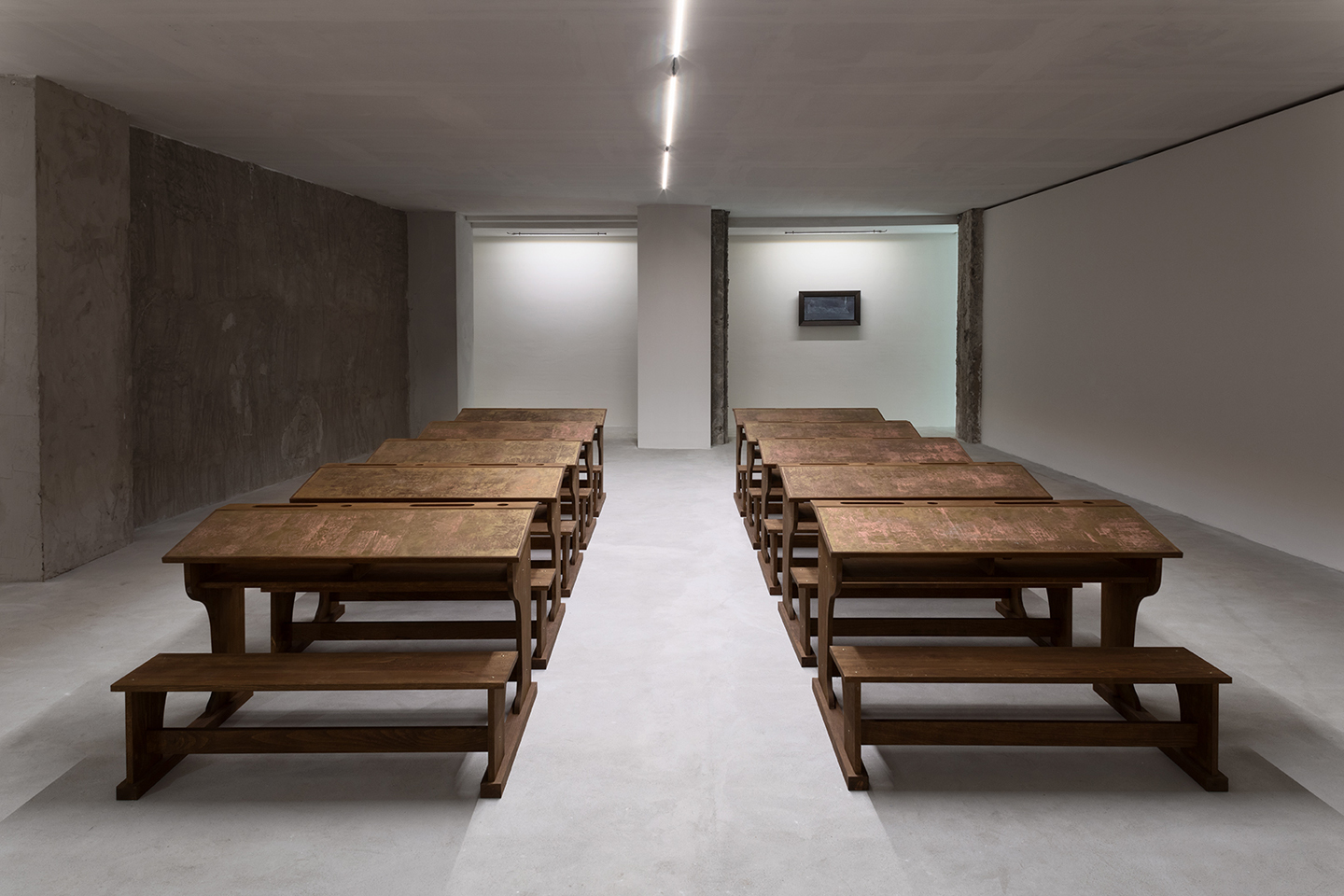 by Giovanna Manzotti
In Vittorio De Sica's manifesto of neorealist cinema Ladri di biciclette (Bicycle Thieves, 1948), a young man snatches a bicycle from Antonio Ricci (played by Lamberto Maggiorani), an underemployed man living in depressed, postwar Italy who is pasting advertising bills to earn a bit of money. The theft occurs on a busy road in the center of Rome: it's Via Francesco Crispi, between Piazza di Spagna and Via del Tritone. The camera then speeds ahead to Theatre Florida, a multifunctional space devoted to theatrical productions, cinema, and nightlife that operated from the 1930s to the 1960s, whose sign is still today lodged in the memories of many Romans.
That building—specifically the wide oval ground floor—has recently been restored and named as location of La Fondazione, a nonprofit center for presenting and promoting contemporary art exhibitions manifesting a strong bond with Rome and its history. The foundation—a neighbor of Gagosian Gallery—intends to pay homage not only to the Eternal City but also to the memory and work of the U.S. abstract painter Cy Twombly, who arrived in Rome in 1957 and spent most of his life there. How to forget the images shot by Horst P. Horst for Vogue in 1968, where the artist's apartment (inside a seventeenth-century palazzo built for the Borgia family) showcased his talent for decorating spaces and interiors: classical statues, antique furniture, and marble finishings plunged his paintings into a timeless atmosphere of elegance.
Promoted by the Nicola Del Roscio Foundation, La Fondazione aims to create a fruitful dialogue with the city through projects focusing on the global art scene, with a strong involvement of artists rarely shown in Rome or Italy, whose responses to the location set up dynamic collaborations as well as site-specific points of view. A collateral program of initiatives—embracing visual arts, cinema, literature, music, publishing, natural sciences, environmentalism, and biodiversity (the latter are among the interests of Nicola Del Roscio, president of the institution and of the Cy Twombly Foundation in New York)—are furthermore intended to open the space to discussions and influences spanning different fields.1
The inaugural exhibition, curated by Pier Paolo Pancotto, features four artists from Eastern Europe. Adrian Ghenie (b. 1977, Baia Mare, Romania; lives and works in Berlin), Ciprian Mureșan (b. 1977, Dej, Romania; lives and works in Cluj, Romania), and Șerban Savu (b. 1978, Sighișoara, Romania; lives and works in Cluj, Romania), who all spent a period in Rome between 2017 and 2018, are joined by conceptual artist Geta Brătescu (b. 1926, Ploiești, Romania; d. 2018, Bucharest), a pioneer and genius. The outcome of this "encounter" establishes tension amid the selected artworks—an interplay of cross-references between the artists and the historical and cultural context in which they are operating.
If the pictorial compositions by Savu evoke a deep restlessness underlying an apparent narrative fluidity dealing with human relations, works, and leisure, the series of paintings by Ghenie puts forward an estranging, timeless suspension through a combination of contemporary memoirs, and iconography and classical iconology interwoven with personal and collective suggestions. The same attitude and experience of history may be traced in the drawings, sculptures, and videos by Mureşan, which speak of cultural and social identity through references to current events and historical evocations related to Romania and, indirectly, to universal utopias.
But it's not only belonging to the same country and generation that binds these artists one to the other. It's a deeper devotion to an executive and intellectual practice that assumes a spiritual inclination; an affection for the artist's craft; mutual respect; a common vision centering the social role of the artist; a thoughtful knowledge of history and an admiration of masters; and the studio as a unique and privileged—almost sacred—locus of creation and ritual. As Pancotto states in the text accompanying the show:
Although very different, these artists share a cultural identity, knowledge of heritage, and background. They were very young when they learned about the twilight of communism, while witnessing political renewal following the fall of the regime. This was a slow passage, a period during which they were isolated from the rest of the world. Except for a few rare openings toward 1980s German Expressionism, little was known in the academic environment about what was happening elsewhere. So they reacted by taking refuge in the masterpieces of the classical era, the Renaissance, and early-1900s works reproduced in books, and assimilated as universal and therefore contemporary models such as Giotto, Piero della Francesca, Beato Angelico, Tiziano, Tintoretto, Paolo Veronese, Peter Bruegel, Caravaggio, Giorgio de Chirico, Giorgio Morandi, Balthus—among the most loved then as today. After completing their regular studies (they attended the same high school and Academy of Fine Arts) they left Cluj, where they had landed from their respective cities of origin, to complete their preparation abroad… Upon their return, they re-elaborated their experience, looking with surprise at what their own territory had produced in the recent past.2
On view are some rare examples of Brătescu's graphic, photographic, and filmic works. For her, the studio was both a physical space and a meta-artistic entity. Over time it assumed an increasingly crucial function in her practice, until it turned into the emblematic element par excellence: a sort of microcosm, an autonomous realm of creative expansion, but also an appropriate space for concentration, introspection, and associative thinking. Continuing with Pancotto's words:
The studio was the refractory environment for external agents, for acting without ideological impediments and venting her imaginative capacity… the place to freely define herself as a woman and artist by witnessing, through her experience, the possibility of overcoming the censorship imposed by the communist regime.3 
This is effectively manifested in Brătescu's 8mm filmed actions such as Atelierul / The Studio (1978) (her first recorded performance, captured by fellow artist Ion Grigorescu) and Automatism (2017), both shown at documenta 14 (2017). In these the artist and her atelier persist as the only protagonists of a metaphoric theater, staging allegories of identity, gender, freedom, and other themes otherwise impossible to deal with at that time. Către (1975–2011), a group of drawings on tracing paper, and Doamna Oliver în costum de călătorie / Lady Oliver in Traveling Costume (1980–2012), a series of iconic black-and-white photos, resonate on the same issues. "Whether drawings, lithographs, collages, book objects, self-portraits, or actions recorded on film or in photographs, [Brătescu's] works involve a dramatic construct, an unleashing of rhythms, in which the actor's gesture is revealed."4
Following the architectural structure of the space, the show opens directly outward as a sort of invitation to enter an intimate dimension: the spacious entrance, with its large glass door facing onto Via Crispi 18, becomes a project room complementary to the main exhibition hall. This space, visible from the outside at any hour of the day or night, hosts three video projections by Mureşan: Untitled (Ceaușescu) (2008), made in collaboration with Ghenie, documents an action in which Ghenie, in the unusual role of the performer, creates a portrait of the Romanian communist politician and leader Nicolae Ceaușescu, emphasizing his role as icon belonging to the contemporary collective imagination. The others, Untitled (Soldiers) (2009) and Untitled (Monks) (2011), stage collective actions made by the artists' friends as protagonists. The whole exhibition showcases a range of works—in some cases belonging to the artists' personal collections as gifts among themselves, and thus never before shown—that establish strong affinities and relations between their authors and echoes to art history, juxtaposing the influences and inspirations of a group of artists and friends, peers in the same adventure, accomplices in the same plot.
1. For years Nicola Del Roscio Foundation ran the Botanical Garden of Monte Orlando in Gaeta, Italy, a fascinating experiment in the acclimatization and preservation of subtropical flora, palms in particular, and the conservation of plant species that are in danger of extinction in their places of origin.
2. Pier Paolo Pancotto, "Geta Brӑtescu, Adrian Ghenie, Ciprian Mureşan, Şerban Savu", 2019, author's translation.
3. Pancotto, "Geta Brӑtescu, Adrian Ghenie, Ciprian Mureşan, Şerban Savu."
4. Aina Șerban,"Geta Brătescu," in documenta 14: Daybook, 2017
https://www.documenta14.de/en/artists/13486/geta-bratescu.
at La Fondazione, Rome
until 11 January 2020