CONVERSATIONS
"La Terra Inquieta" at La Triennale di Milano, Milan
Close
1
2
3
4
5
6
7
8
9
10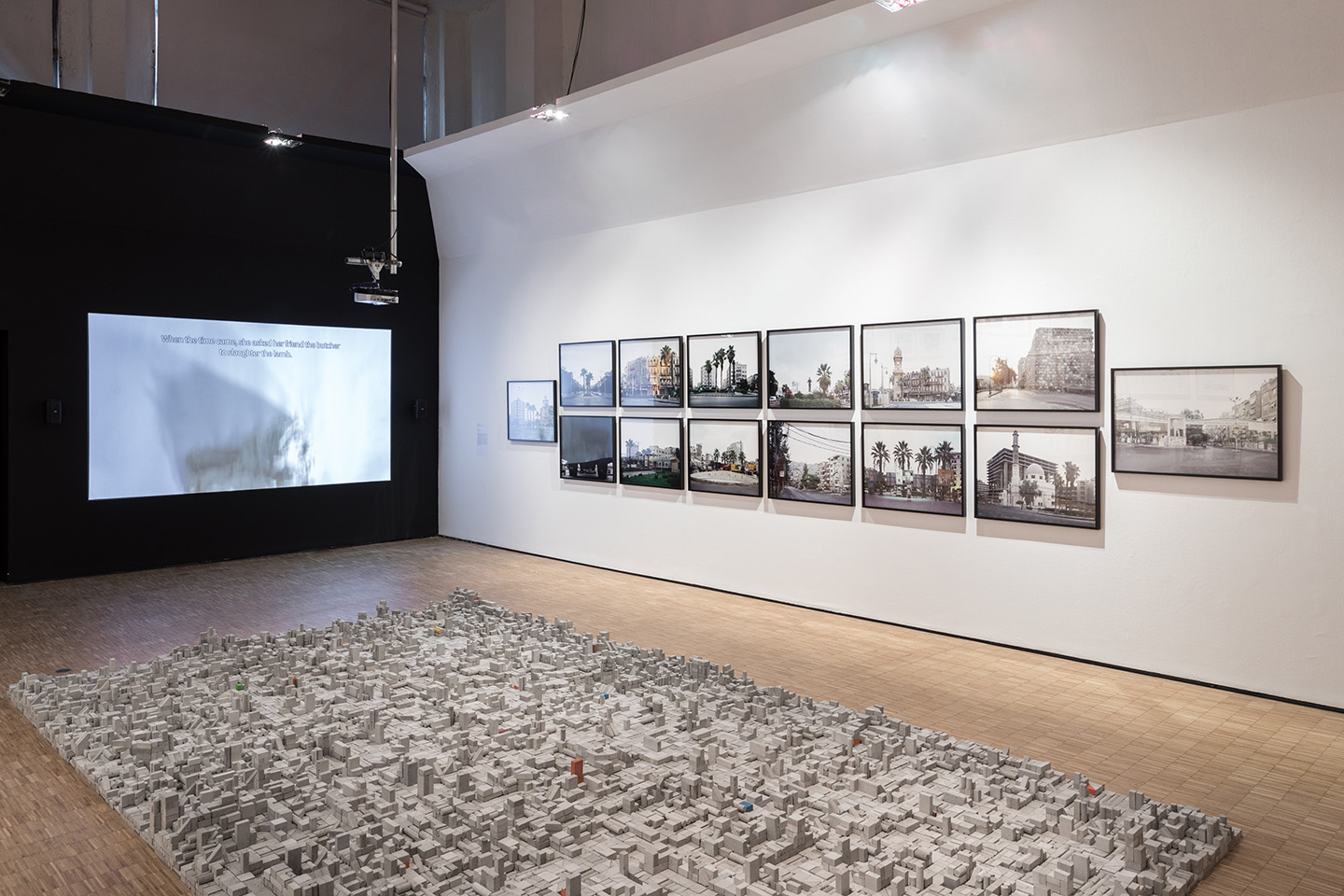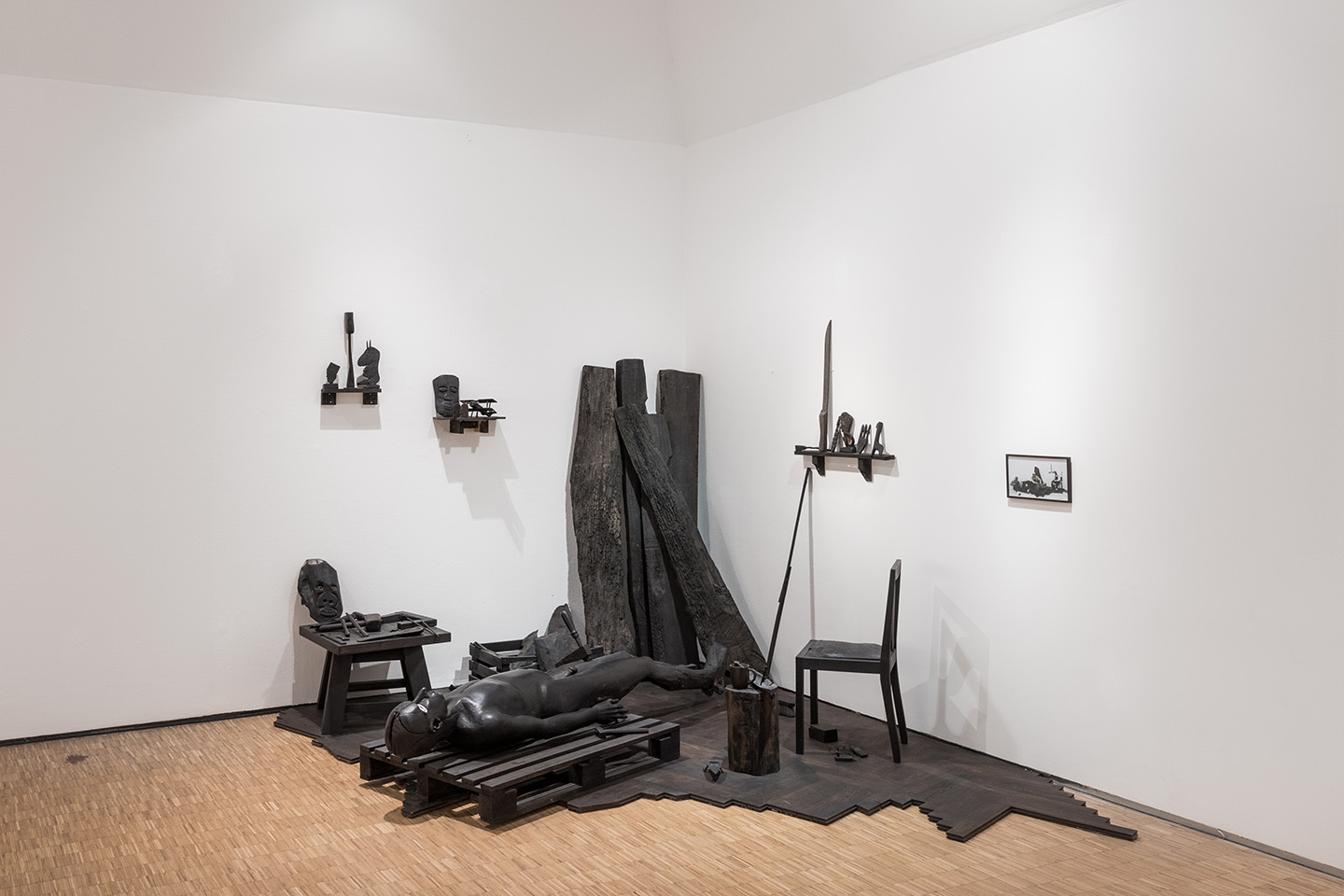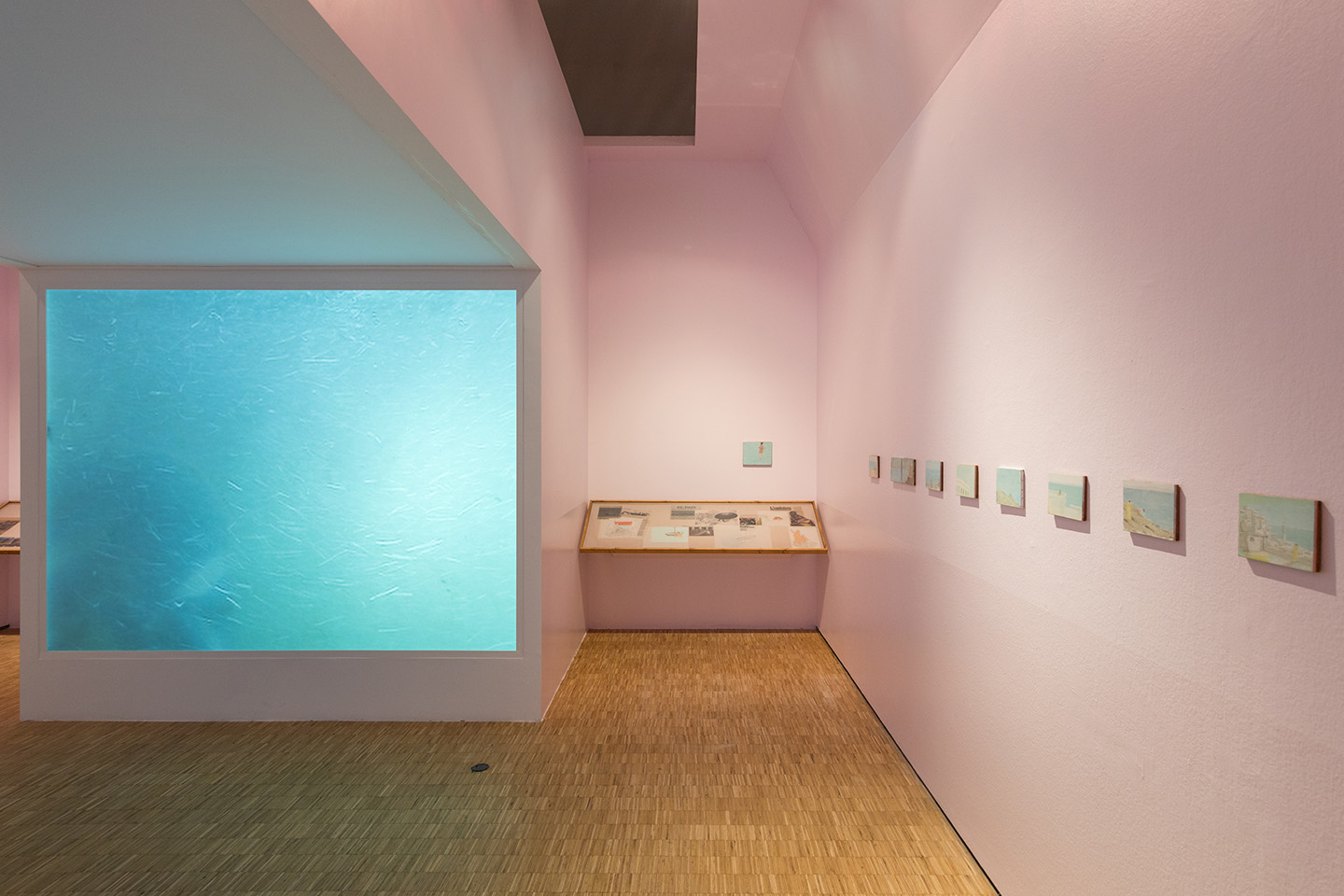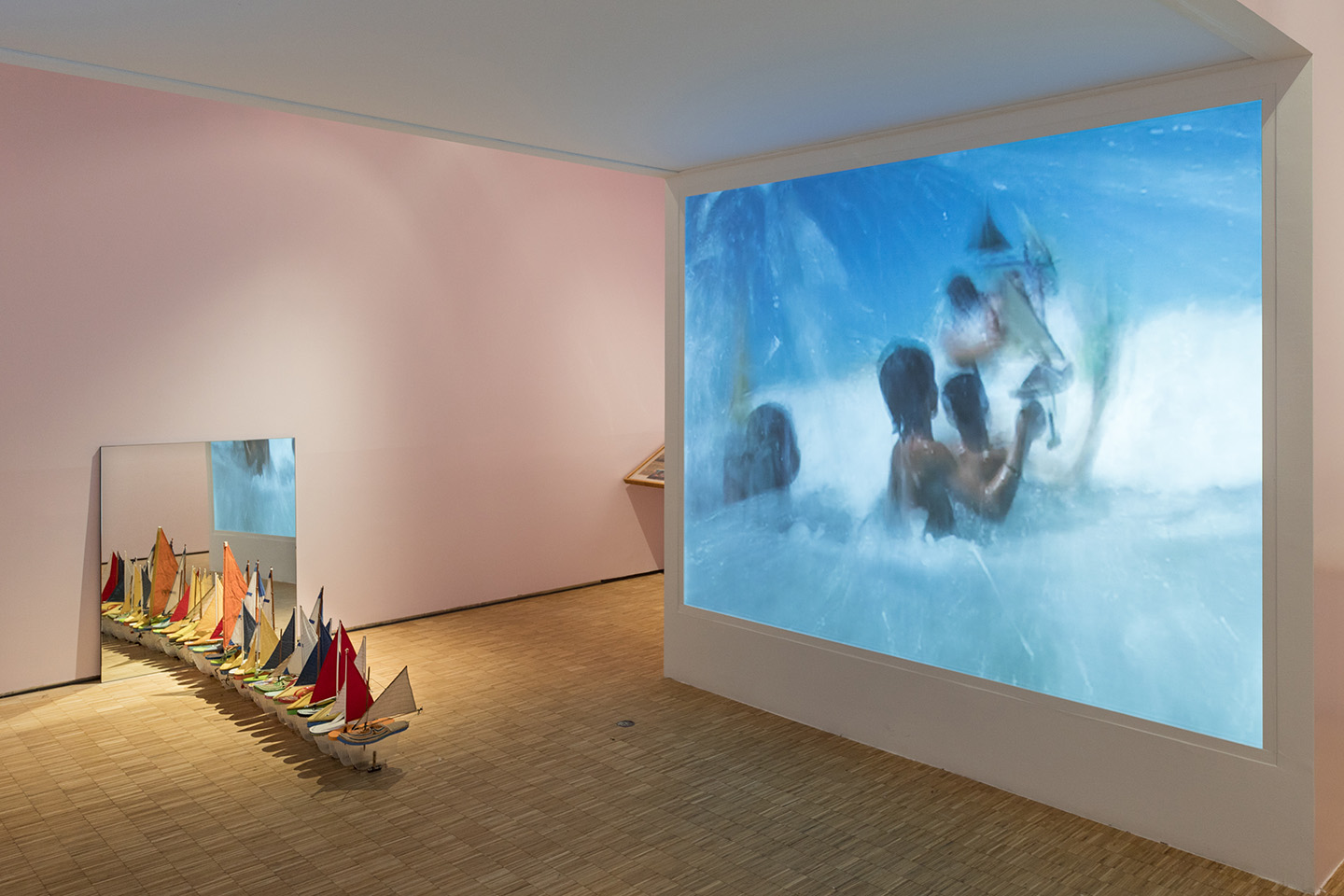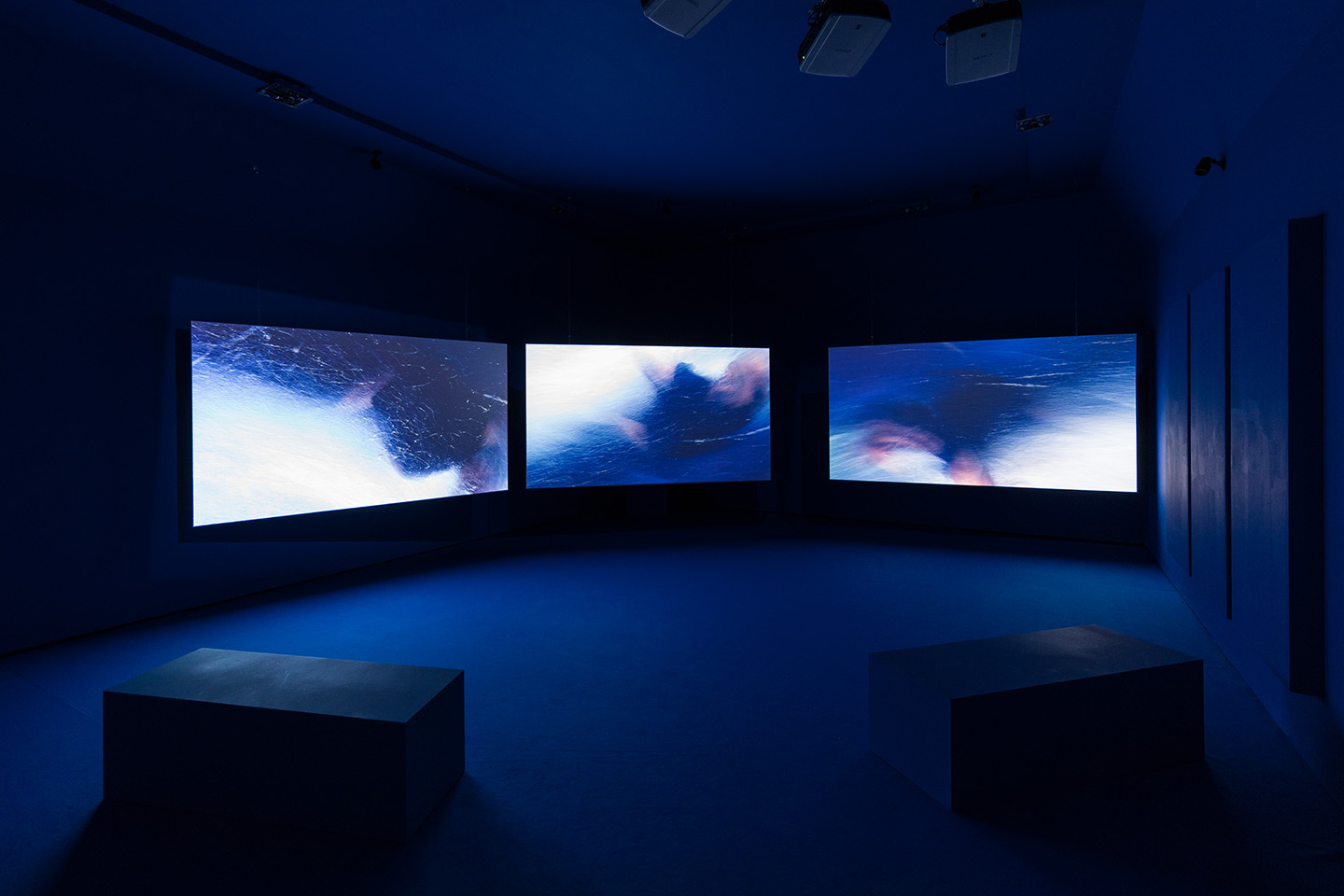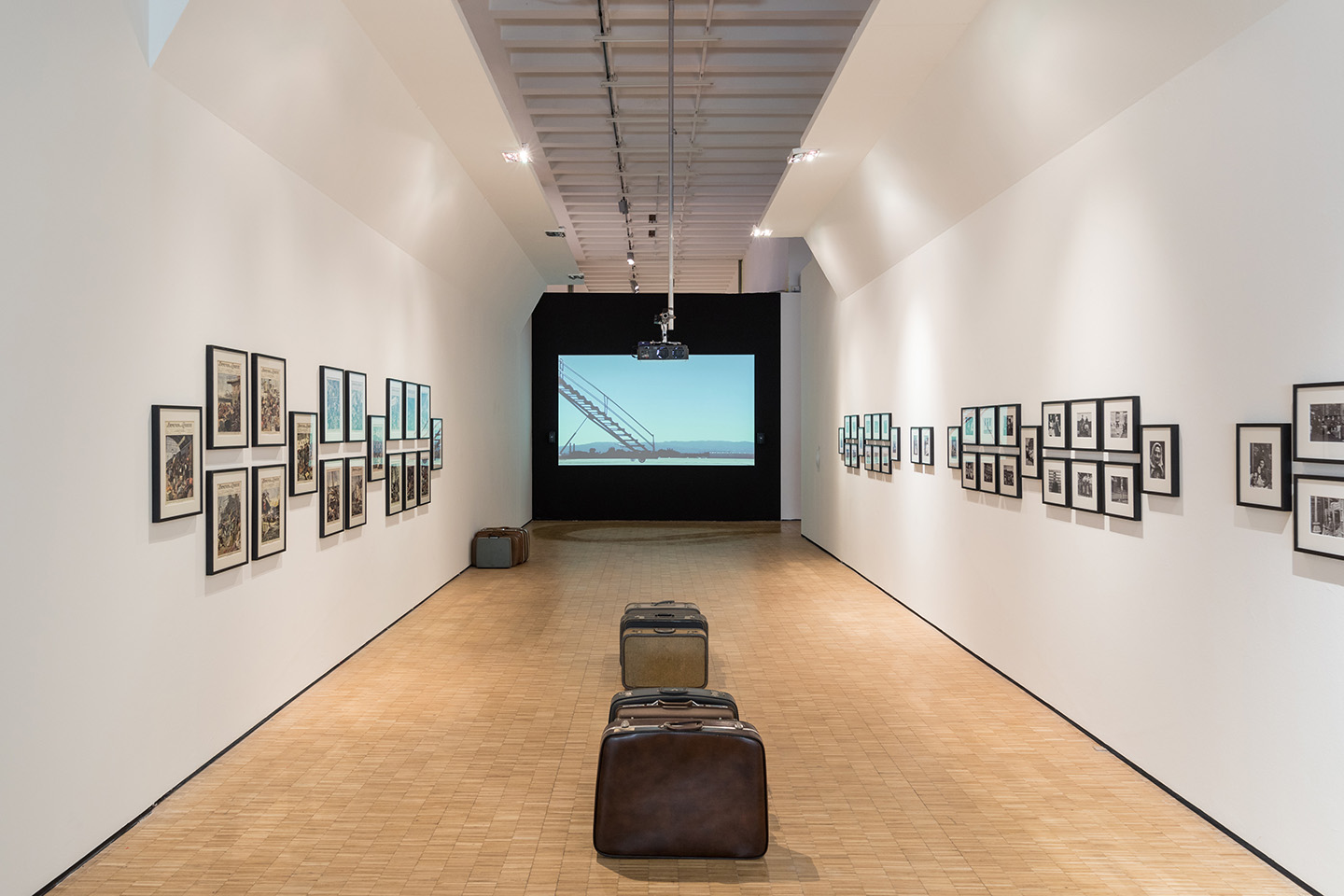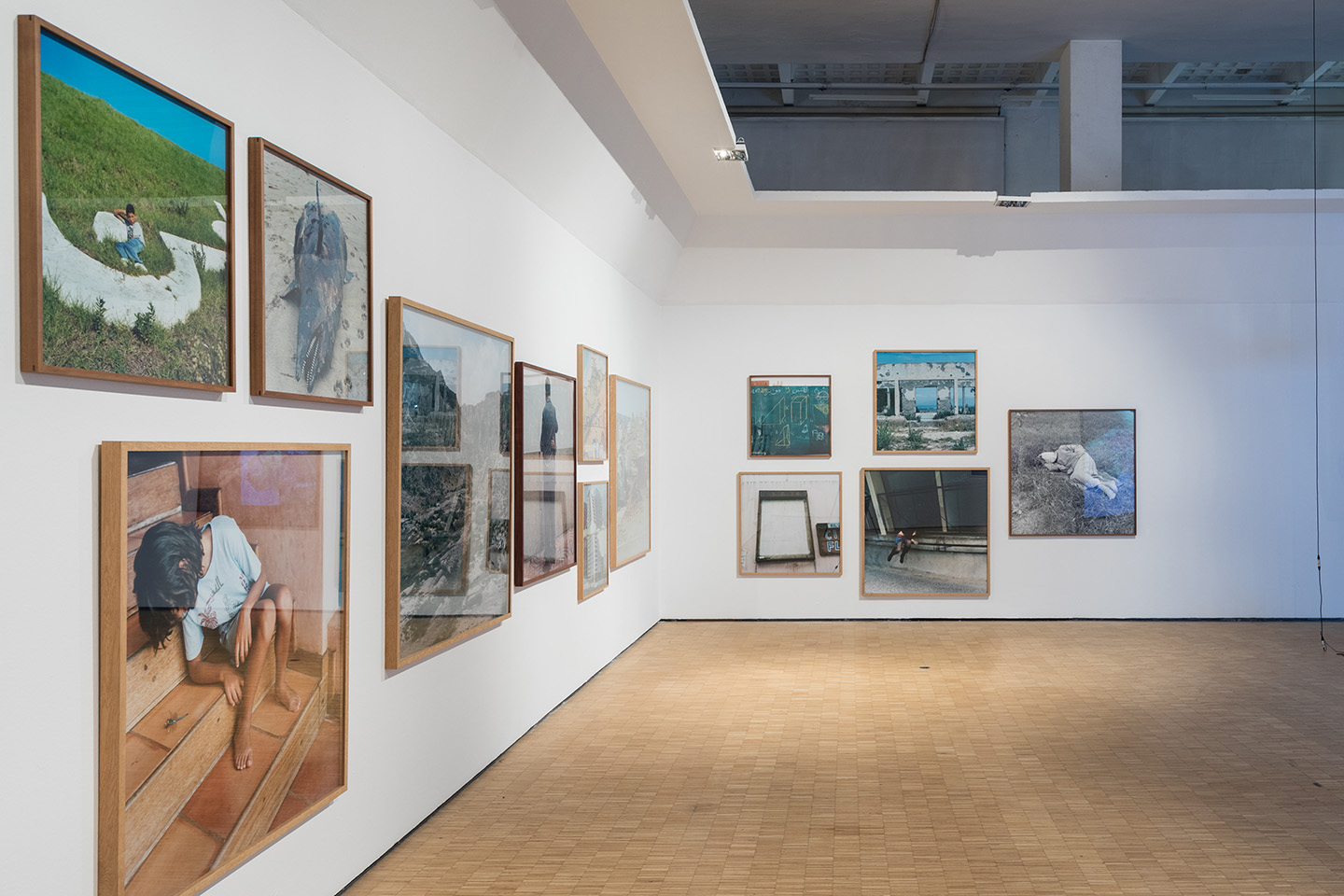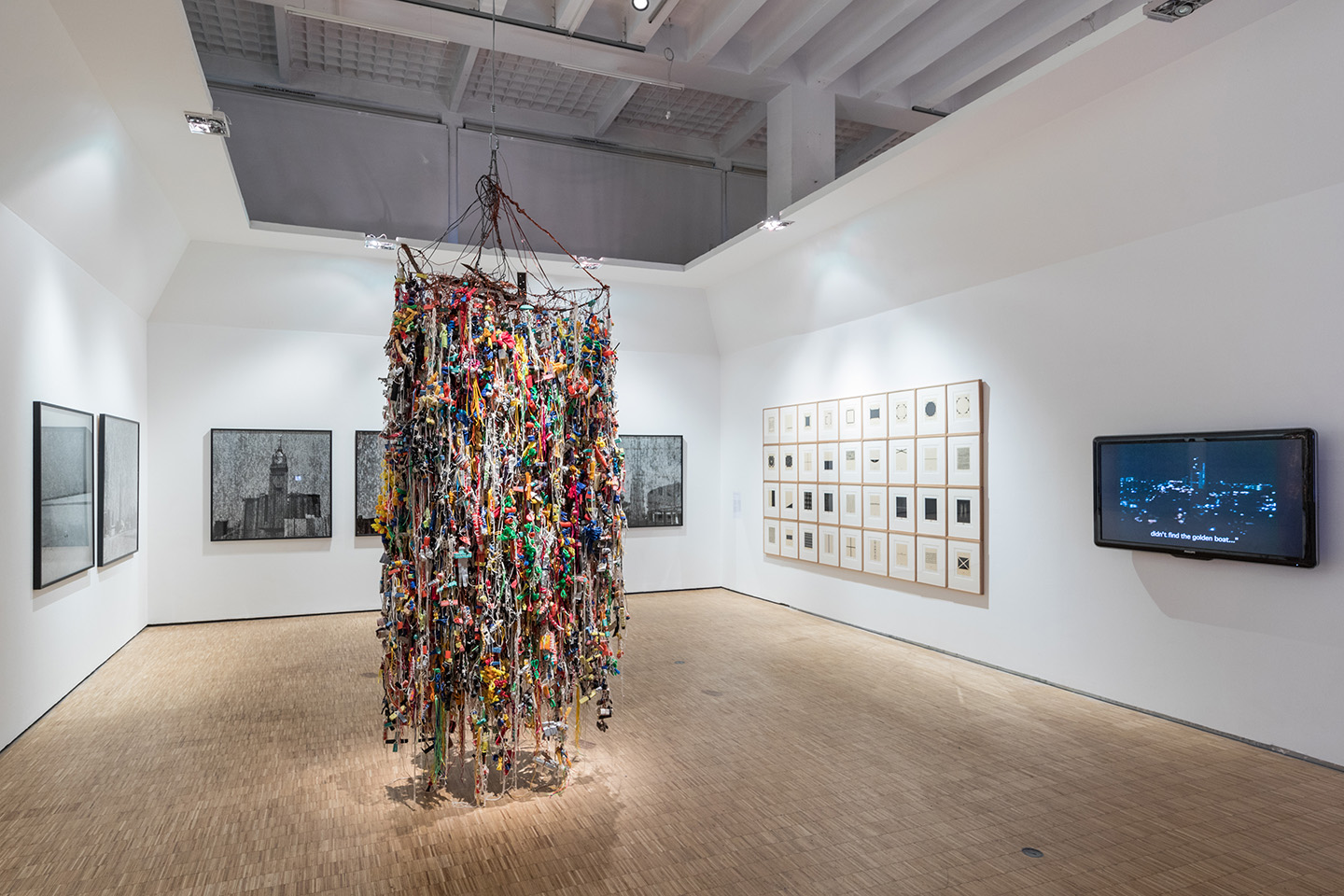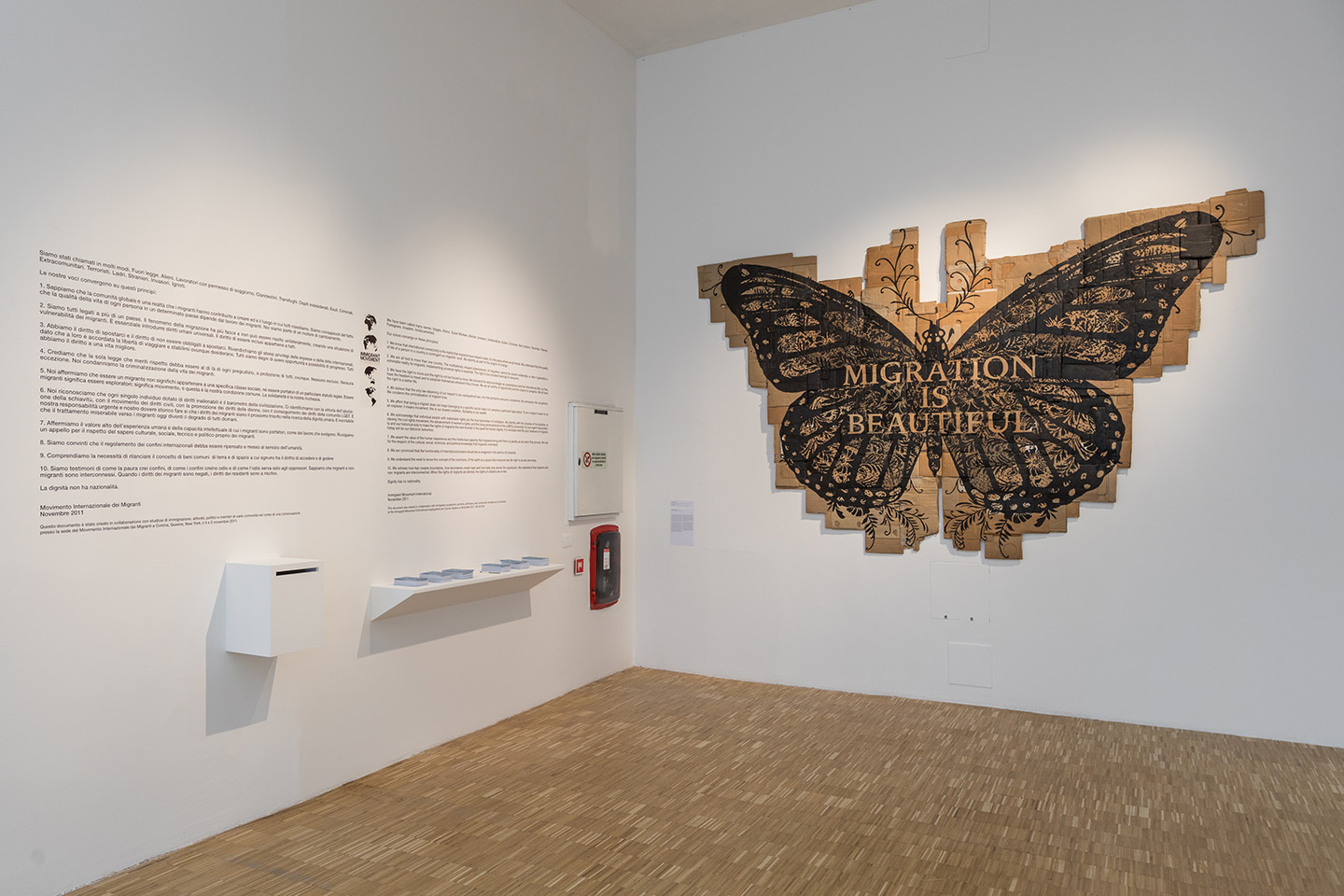 Massimiliano Gioni interviewed by Rahel Aima
Rahel Aima: The title La Terra Inquieta is drawn from a Édouard Glissant poem. What about this spoke to you?
Massimiliano Gioni: The title immediately evoked a sense of instability, emergency, or urgency. Even though it's called Restless Earth, inevitably it is also an exhibition about the sea as a metaphor, and that is very much what the poem is also about. Glissant imagines relationships between different cultures in ways that are maybe more optimistic than the general representation of migration as a conflict of cultures. He opened up the theme of the show further and allowed it to become more than just a chronicle of an emergency.
RA: What are some of the main lines of inquiry?
MG: It is a show about how representations of migrations and the refugee crisis have been created in the last few years within media and contemporary art. It looks at how artists have engaged with the act of witnessing, and the question of truth in images.
The shifting paradigm of the documentary is one of the driving subjects: How can we represent certain crises without framing them in the kind of one-dimensional representation so typical of the mainstream media? And who has a right to images of the refugee, immigrant, or migrant? Glissant spoke about the right to opacity, and this becomes particularly relevant today. Another crucial aspect is memorialization. Many artists touching on these topics have been creating pieces that explicitly confront traditional funerary and memorializing sculptures. Also how Italian migrants were depicted at the beginning of the twentieth century.
RA: Italian migrants to the United States?
MG: Well, mainly North and South America. Italy is very polarized at the moment regarding migration, and we wanted to remind everybody that we ourselves used to be in that position not long ago. Between the end of the nineteenth and the mid-twentieth century, twenty-six million Italians migrated: basically half the current population! So the exhibition includes the photographs of Achille Beltrame, and also magazines of the late nineteenth century. I was surprised by how the veiled woman was also very much the iconography of the Italian woman when traveling. This figure, also obviously a Madonna or a pietà, strangely enough, occurs at two different historical moments and in very different cultures. A sort of symbol for the migrant through history.
RA: In the United States right now you're seeing this tension—with police brutality, even Dana Schutz at the Whitney—between solidaristic witnessing and consuming the pain of others. How do you navigate this?
MG: I hope artists will suggest a complication of that gaze. One of the central pieces is Bouchra Khalili's The Mapping Journey Project (2008-2011). Significantly, she doesn't show the face of the person speaking; she lets the voice describe their journeys. Or in the photographs of Yto Barrada there is always a sense of an oblique gaze. Everything is sideways or it's happening at the margins or between images. Many of these artists, as a solution to that overexposure, point toward a cultivation of opacity, what T. J. Demos calls a principle of indeterminacy, so rather than the overexposed frontality of media images, there is instead a sense of obliqueness and images that are moving—in both senses of the word.
RA: What's wonderful about Khalili's project is that it traces the entire, multi-year breadth of these journeys, not just a single crossing.
MG: There is this assumption that migrants travel from point A to point B, and that piece makes evident that the journey is actually a condition that lasts three, four, or five years: unfortunately the very condition of the migrant is not a journey across a border but journey as a state of being. I was both moved and instructed by that piece when I showed it in 2014. Significantly, many of those journeys also go through Italy, and two participants in that project tell their stories in Italian, so I felt a sort of moral obligation to present that piece in Italy.
RA: The crisis is very much in the news. Is it possible for artists to be responsive without being reactionary?
MG: One of the earliest pieces we have about the Mediterranean as the theater of these events is Multiplicity's Solid Sea 01: The Ghost Ship (2002), which speaks about the sinking of an illegal ship. It was initially shown in Documenta in 2002. It's certainly a phenomenon that's been going on for a long time; what I refer to as a form of "sentimental reportage" or "lyrical documentary" has been one of the defining elements of the history of art in the last fifteen or so years. Maybe the awareness has shifted, but I don't know if artists are responding more quickly. I think it probably has more to do with the context in which the pieces are shown, than with the intention of the artists.
Since 2000, many artists have been adopting certain conventions of the documentary, but they do so by investing it with much more subjective personal attitudes, an overlapping between confessional and fictional. Anri Sala's Intervista (1998) is paradigmatic.
I don't have a full-fledged theory about it, but I think it is this combination of the sentimental and the fictional that a lot of contemporary artists have operated and questioned the objectivity of media.
RA: Do you think there is a movement away from the directly polemical, maybe an older strategy, to something—softer? With a different timbre or tone?
MG: To quote again from Demos, it has more to do with assimilating a sort of dissolution of the idea of truth, to which you cannot respond with an objective or polemical position but rather through a more personal, partial address. What personally resonates is the idea that through sentimental bonds you can re-establish a notion of trust, and that
I think is what many of these artists are pointing to.
.
at La Triennale di Milano, Milan
until 20 August 2017