EXHIBITIONS
Laura Lamiel "Les yeux de W" at Centre Régional d'Art Contemporain Occitanie / Pyrénées-Méditerranée, Sète
Close
1
2
3
4
5
6
7
8
9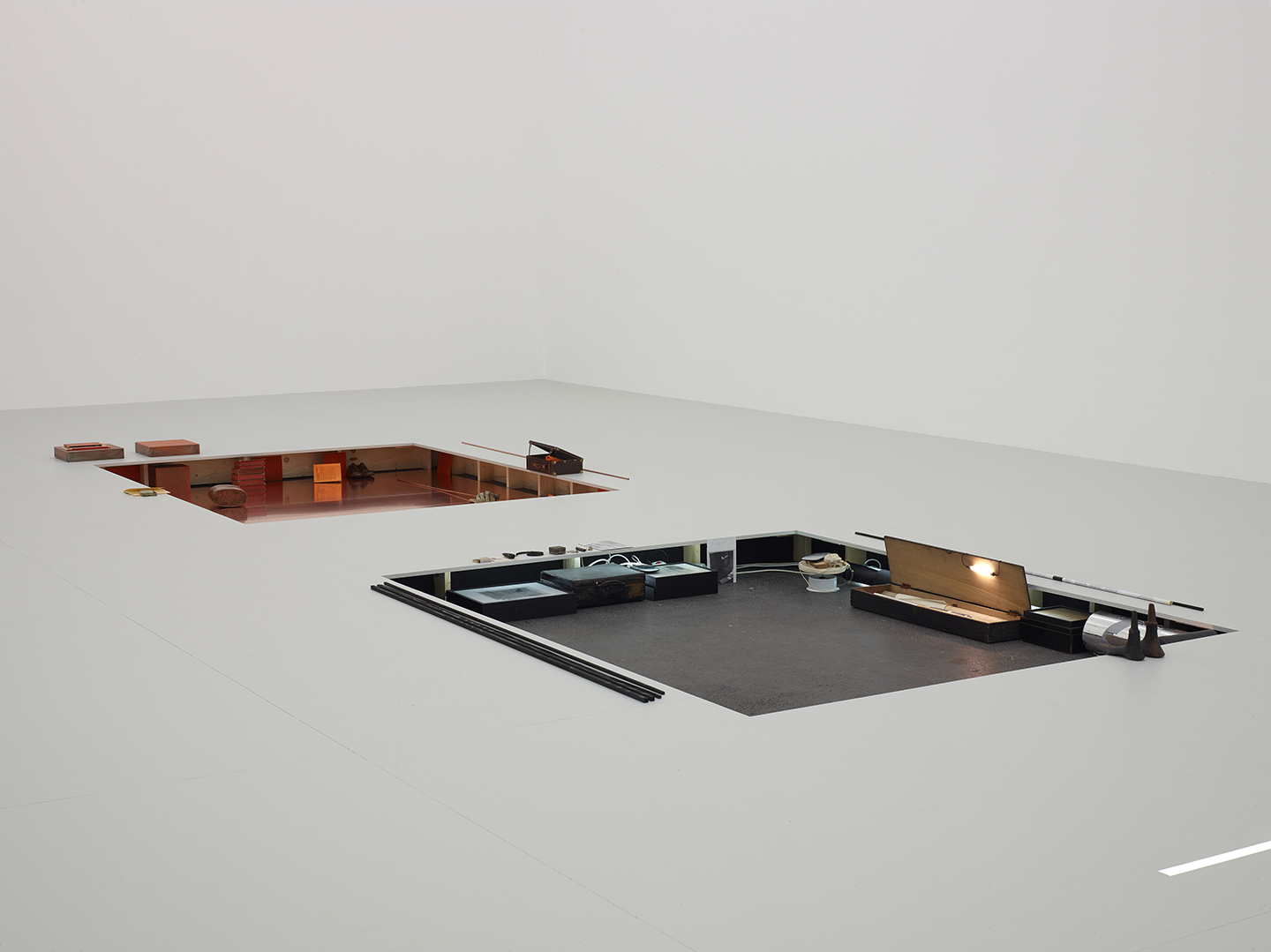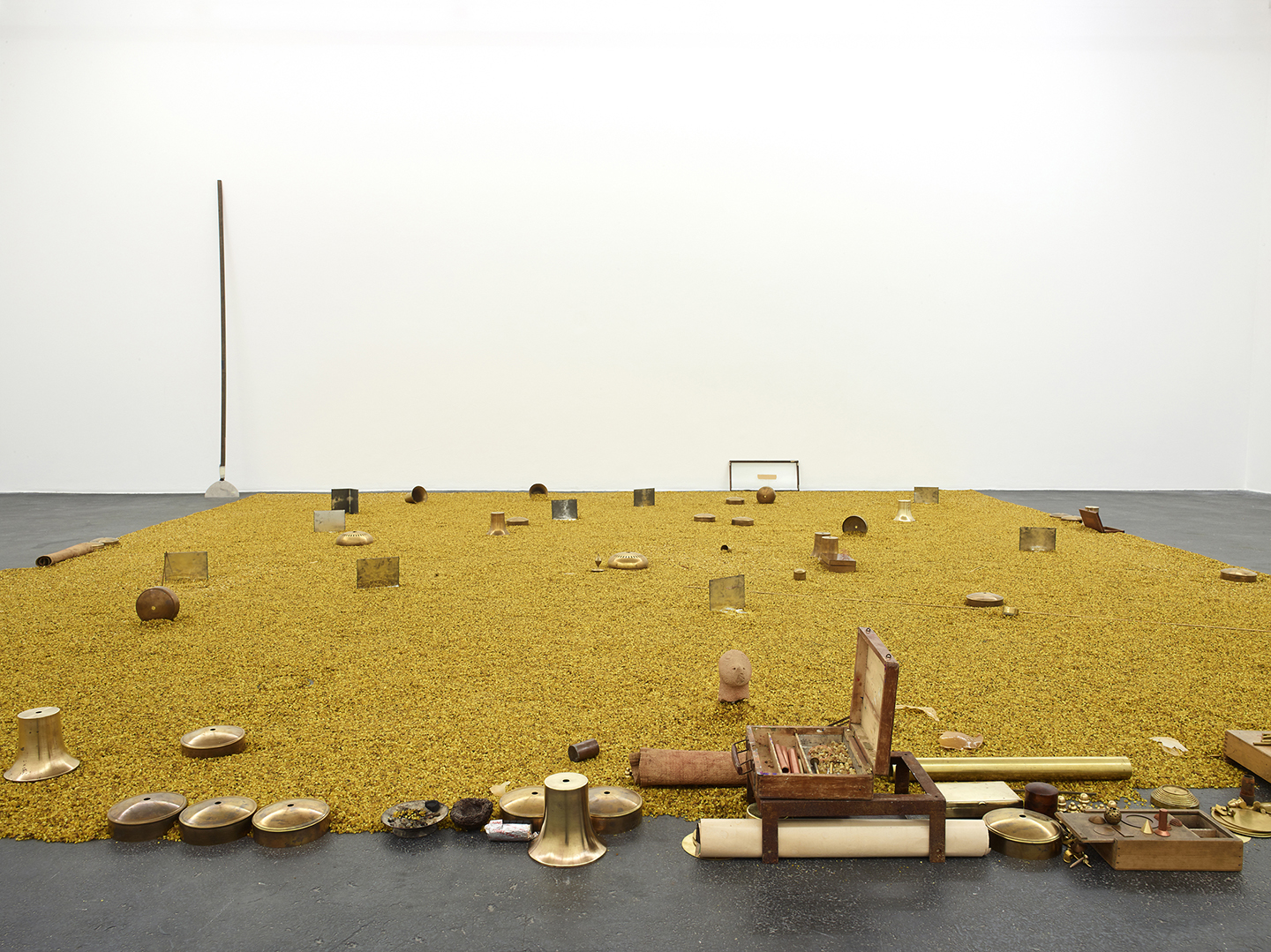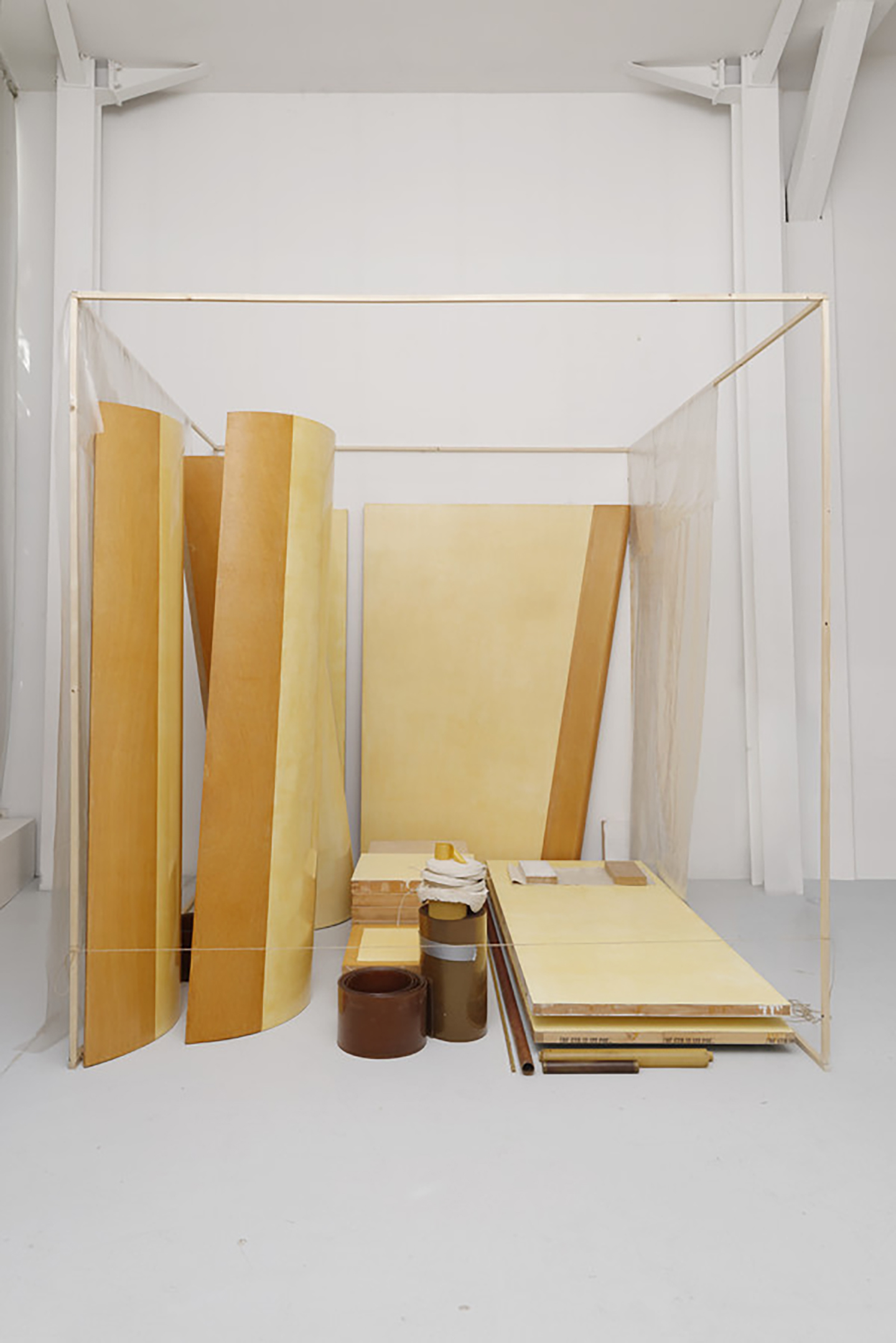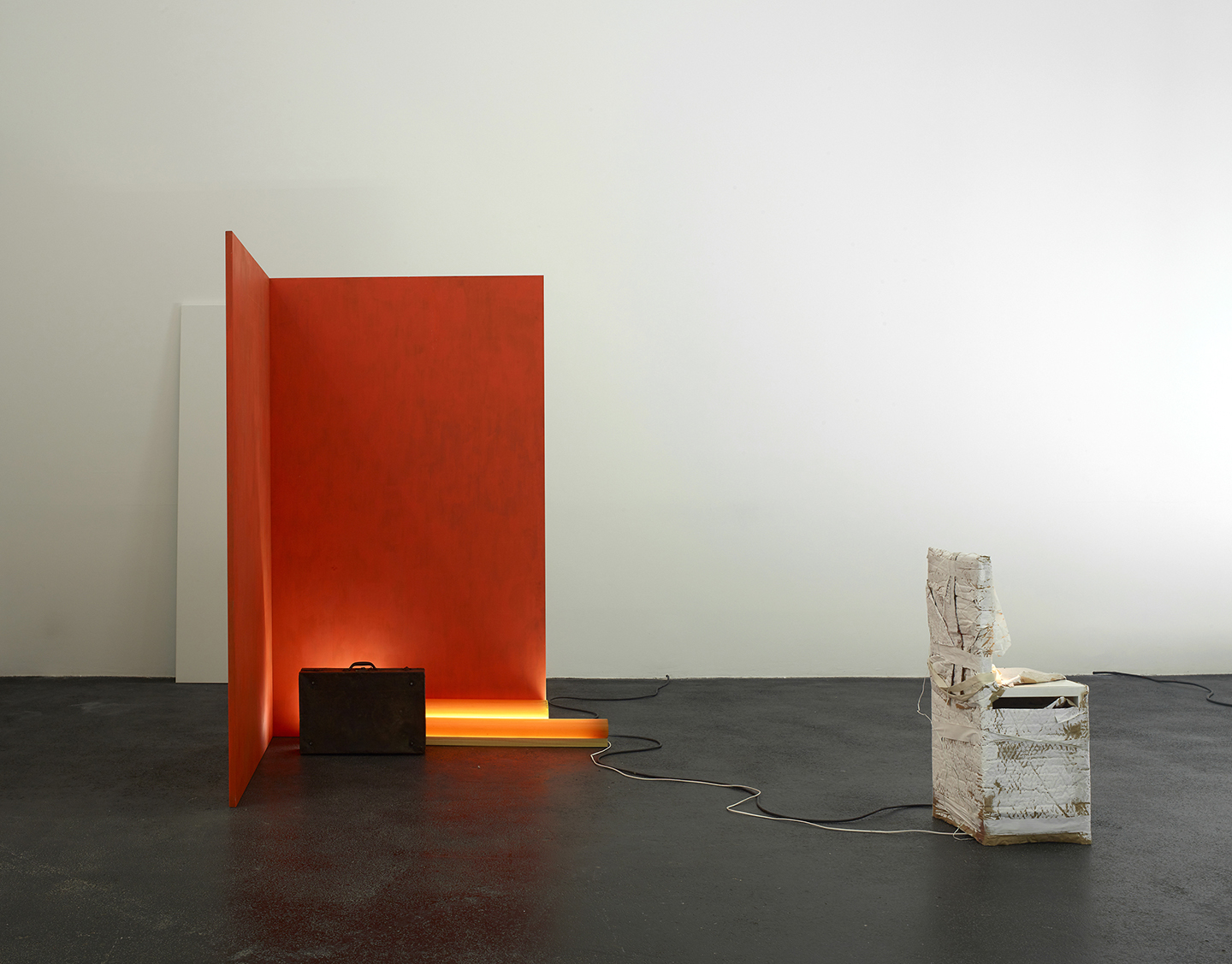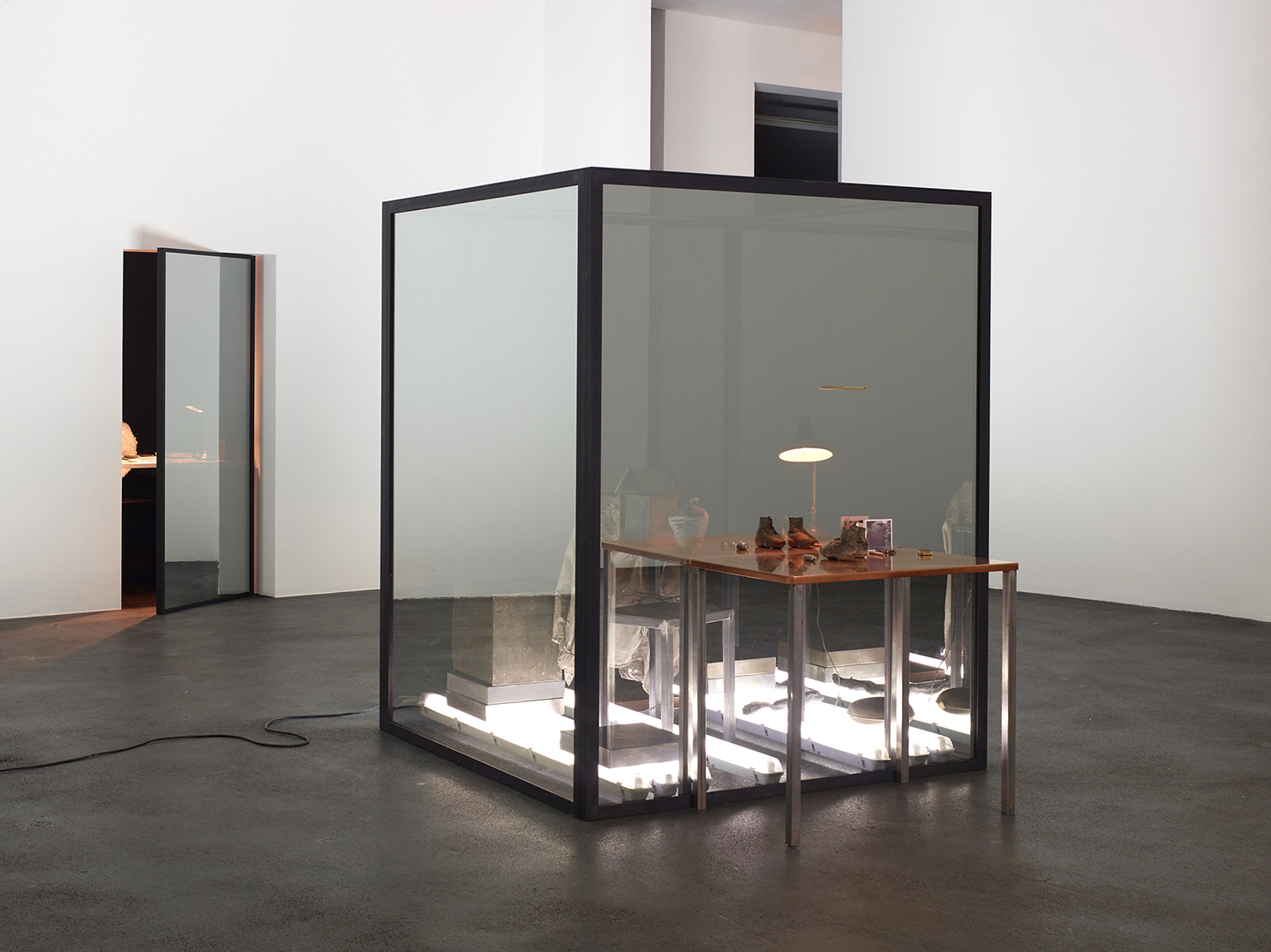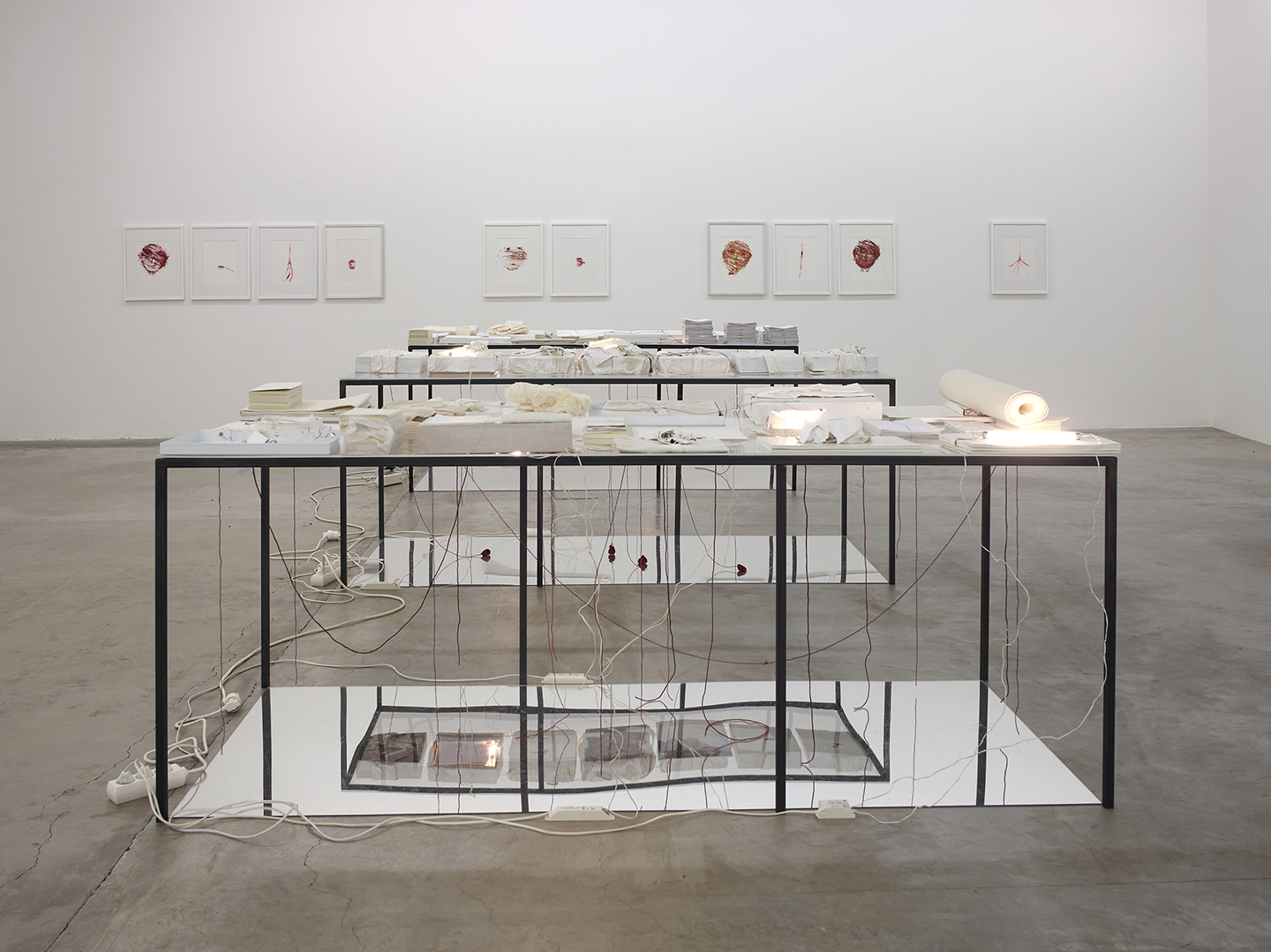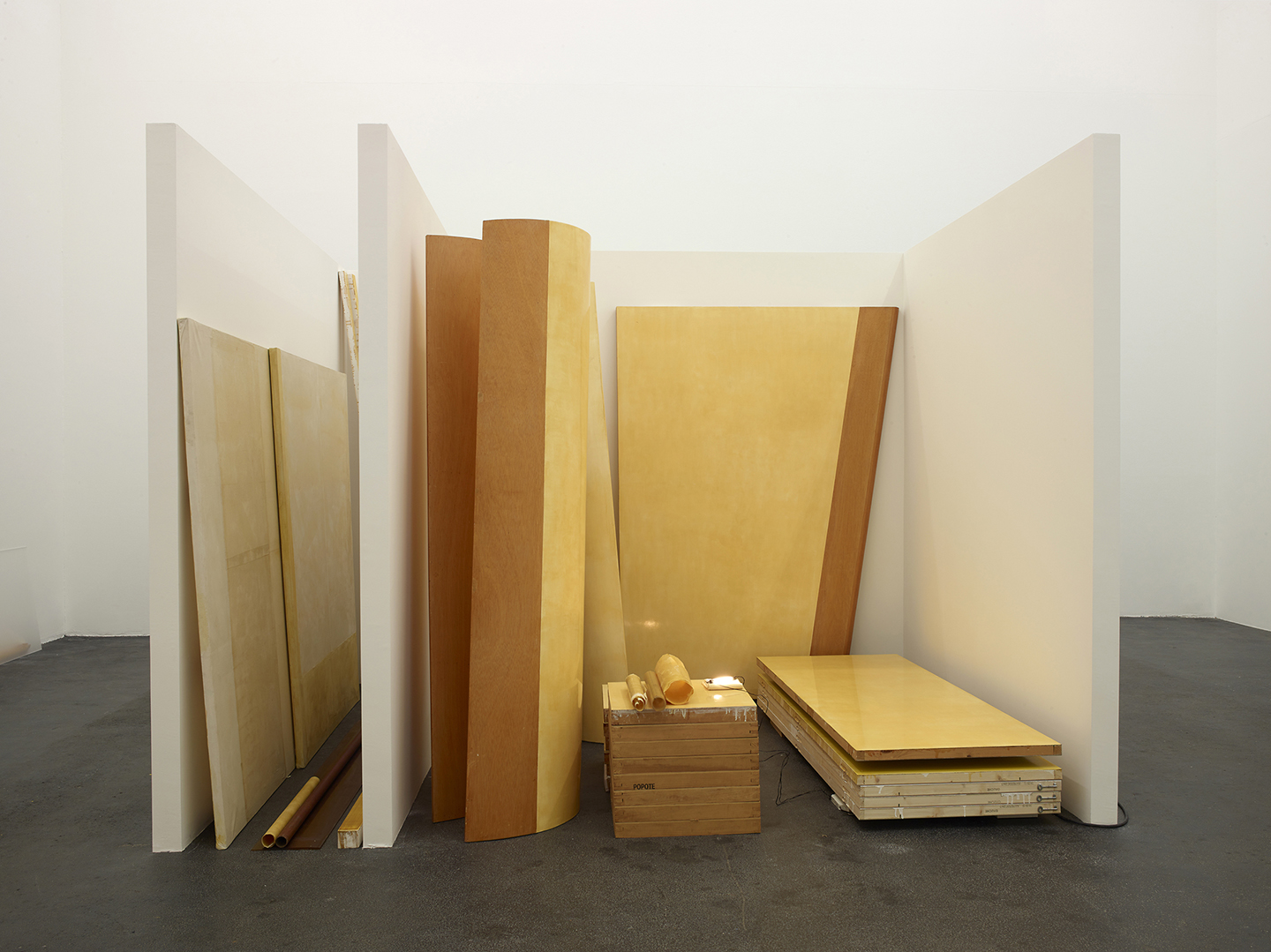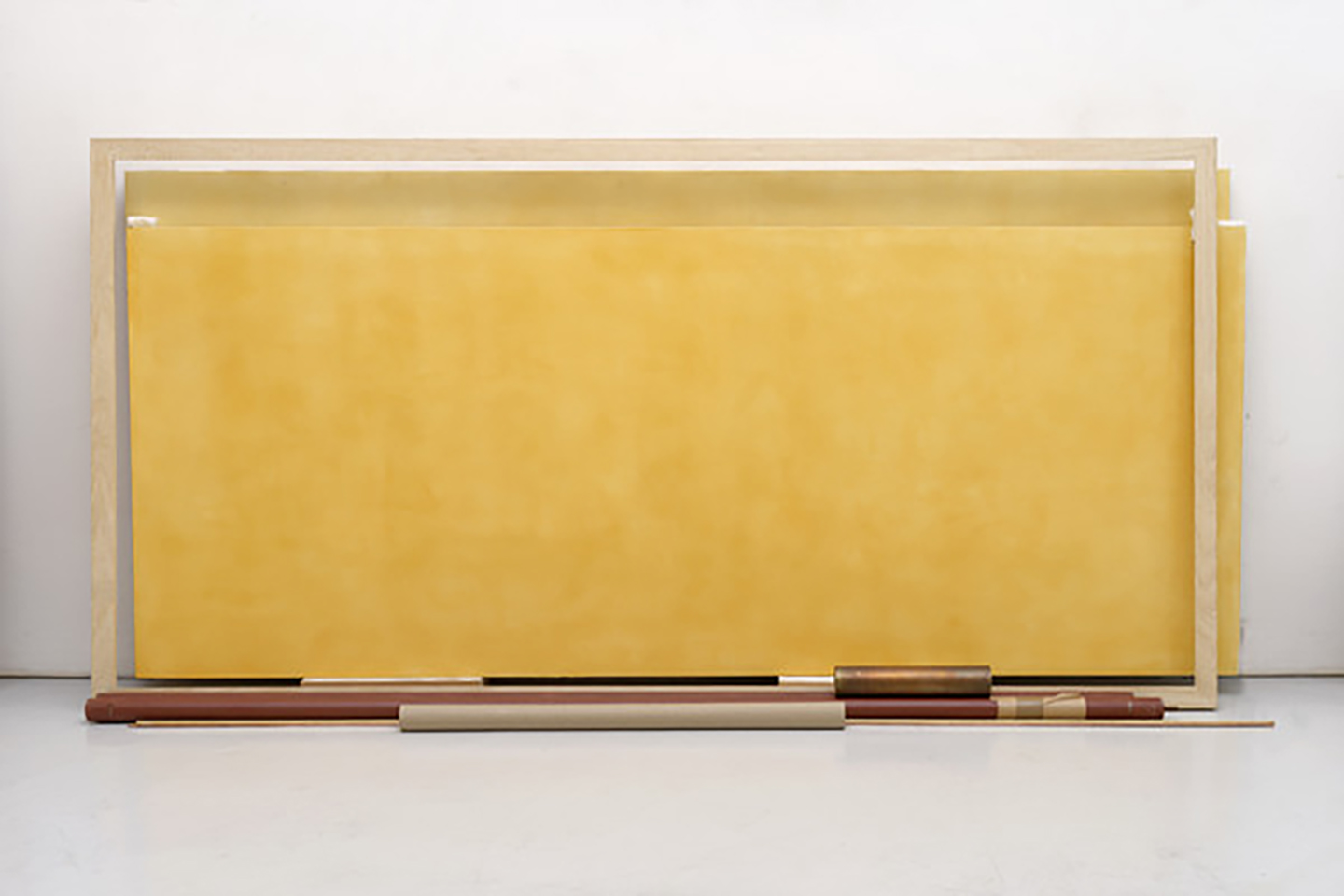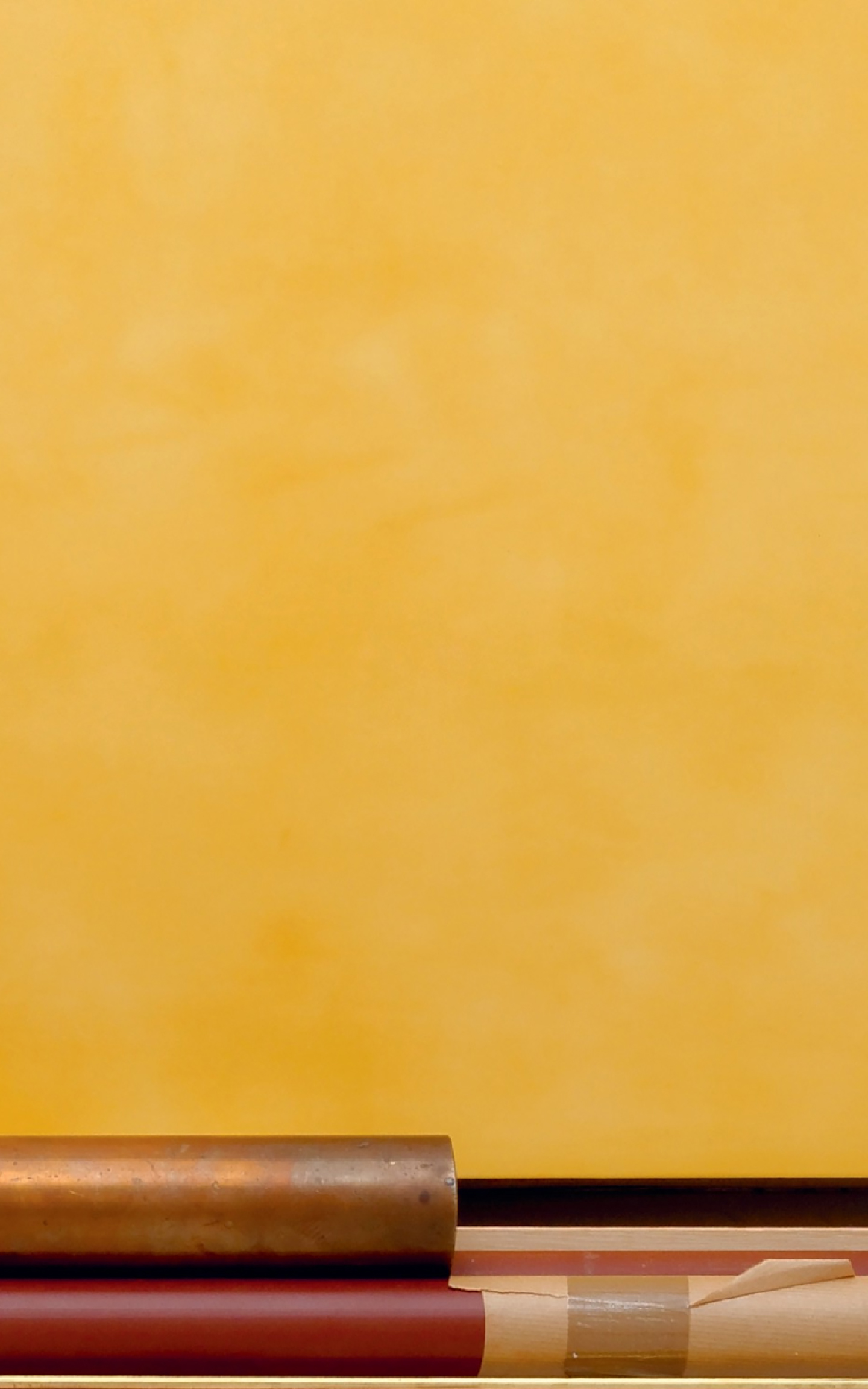 Les yeux de W takes the viewer's body and mind on an inner journey through a succession of rooms, cells, passages and cavities, through which one roams and crosses like the recesses of a memory that is sometimes vivid, sometimes buried, at times radiant, now gloomy. In this exhibition, the details act like the labyrinthine synapses of an infinite brain in which spaces
fit squarely inside one another, getting divided, reflected and wrapped.
For forty years, Laura Lamiel has been creating seemingly minimalistic abstract landscapes that thwart our perception of reality in every possible way.
In the title of the exhibition, the letter W's dual and symmetrical structure indicates one way of approaching the journey. By combining quirky superimpositions, symmetries and plays of mirrors, Laura Lamiel's sculptures, installations, photographs and drawings disrupt our perspective while causing new images to emerge. In a reality that seems to be constantly slipping away, Laura Lamiel's work keeps the perspective tense and diffracts perception into the depths of an inner experience.
The artist constructs each of her works with an unparalleled meticulousness, combining heterogeneous materials – smooth and gritty, hot and cold. White enamelled steel, plexiglas and neon are combined with varnished wood, copper, incense granules, but also with fabric, paper and cotton.
For Les yeux de W, Laura Lamiel works by substracting materials and objects, but also by accumulating them.. The vast volumes in the art centre's first room contrast with a sculpture on the ground, an immense floor dug out and incised in certain places, where hidden worlds and underground forms appear. Entitled L'espace du dedans, this opening installation, restores all of imagination's firepower.

Furthermore, the exhibition presents cells, structures at the scale of a body. These are work and thought spaces in which the artist has placed stripped-down forms, but also archives, gloves and tissues that seem to have travelled through time, their worn-out appearance thwarting the calm, silent organization of the works. Laura Lamiel gives a significant level of attention to these miniscule objects and fragments of life, bringing every focal distance of the eyes into play. From the finest detail to the overall space, the artist invites us to look in every way possible, under, through or from behind, while bringing to the surface what we tend to neglect, treating blind spots as quintessential looking-spaces.
In the two successive rooms entitled Le voyeur (chambre claire) and Le voyeur (chambre obscure), visitors are simultaneously the viewers and the viewed, inside and outside the cells, which they do not enter, or inside which they find themselves without knowing it.Each room announces the next through a light piercing the wall, a heady scent, a sculpture shaped like a narrow passage…
The ground-floor journey ends with what the artist calls a "deposition". Varnished surfaces, rollers, frames and tubes are assembled there, as if this were where the components of preceding or upcoming "scenes" were placed, warm-coloured landscapes that are reconstructed from exhibition to exhibition. From transit space to exhibition space, from storage room to studio, Laura Lamiel's works skim through all of those simultaneous states, a multiplicity that they fully assert.
Upstairs in the art centre, Laura Lamiel concludes the exhibition by presenting a series of tables entitled Forclose, whose glass tops are covered with closed books or knotted shirts. On the floor, mirrors duplicate the table surfaces and reveal the hidden side of the objects, while once again digging into the depth of the floor.
To the blank walls, to the opaque surfaces, Laura Lamiel attaches interstices. The artist likes to evoke Jean Genet's film A Song of Love, in which prisoners in two separate cells try to communicate by blowing cigarette smoke through a tiny hole in the wall. On this subject she says: "What makes us feel another person's presence is the resistance to our own breath". Maybe there is something of this resisting breath animating all of Laura Lamiel's work.
Marie Cozette
at Centre Régional d'Art Contemporain Occitanie / Pyrénées-Méditerranée
until 19 May 2019