ESSAYS Mousse 55
Conditions for a Failed Self
by Laura McLean-Ferris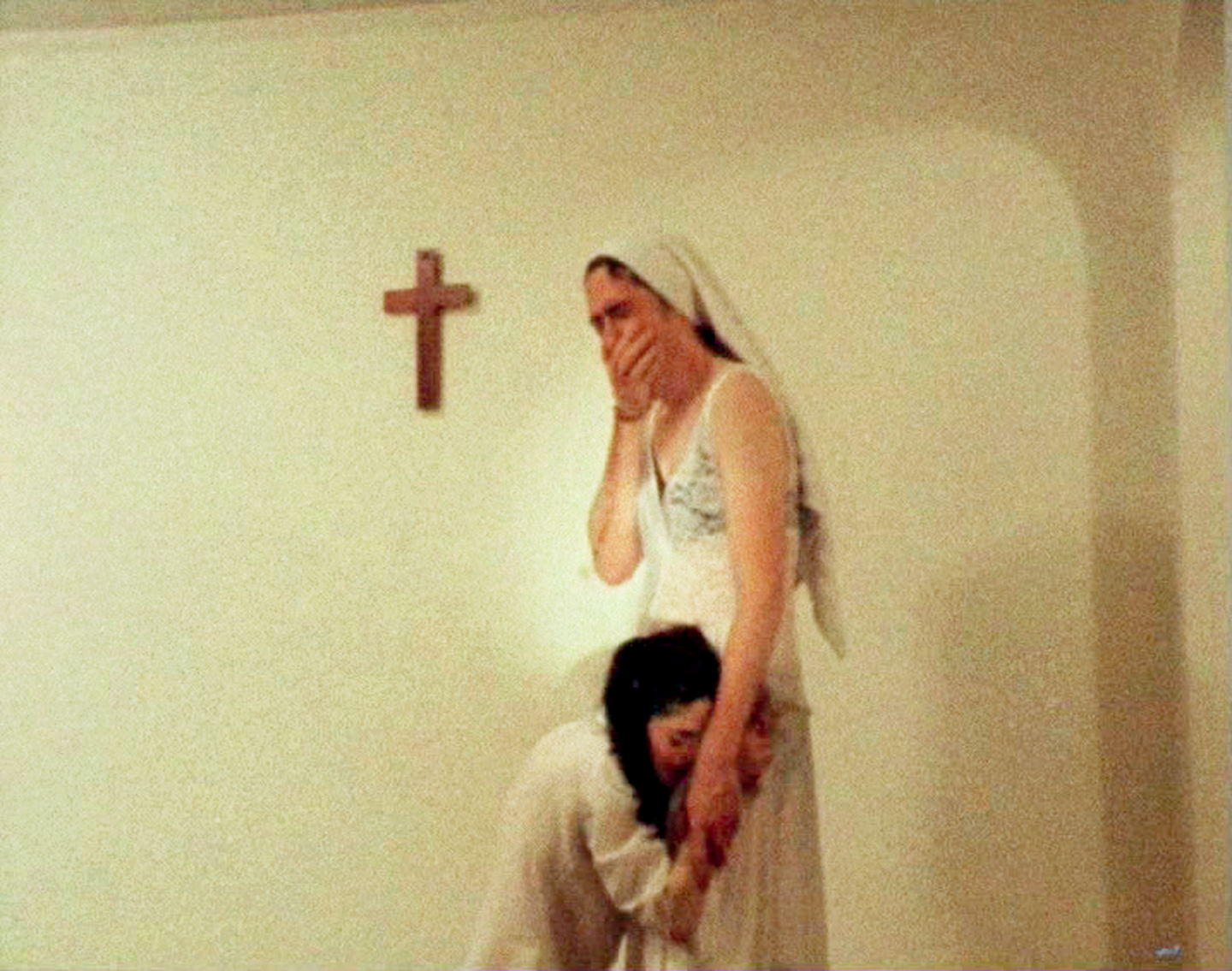 Ellen Cantor, Pinochet Porn (still), 2008-2016. Courtesy: The Estate of Ellen Cantor
The current interest in empathy and narcissism comes from a fascination with the terms of the self, and regard or disregard for the selves of others, witnessed in a return to the politics of identity and in the empathetic failures that have arisen in response. To address the theme of the confessional, Laura McLean-Ferris draws from Leslie Jamison's essay collection The Empathy Exams and Ellen Cantor's multi-venue collaborative retrospective in New York.
Two terms glint out at me over an endless horizon of essays, art exhibitions, political think pieces, cultural reviews, and books. The words are empathy (more prevalent) and narcissism. They are locked into an intermittent flashing spin, as that of a lighthouse lamp, because they are two words that function as a kind of alarm signal, manifestations of confusion in the current climate. From Pokémon Go to Trumpian speech, from filter bubbles to safe spaces, there is a sense that the shared public space of politics is more and more evacuated each day, and so we are left with an endless succession of overlapping realities that do not always care to meet each other, or do not even notice that they don't. My reality! No, my reality! Strange new weather (but isn't it always?). In a hospital waiting room recently, I saw a weather report on a hurricane, repeated on a loop. The weather reporter kept repeating that the hurricane was going to "sit and spin" for days, gathering energy.
The current interest in empathy and narcissism comes from a fascination with the terms of the self, and the regard or disregard for the selves of others, witnessed in a return to the politics of identity, and in the empathetic failures that have arisen in response to movements such as Black Lives Matter. In art (as in literature, television, and so on) there has been a deepening interest in the micro-nuances of the ever-changing self, and the attendant realms of the confessional and the autobiographical: the hard-to-reach edges of the self that reveal themselves in times of pain, heartbreak, desire, and confusion. The self and one's personal relationships as a site of inquiry can be read as empathetically raw and open, or as narcissistically navel-gazing. Letters, diaries, the early Internet, and video editing are material signifiers, carrying associations with certain prelapsarian states of childhood, tween and teendom, and the period just before digital ubiquity ushered in ever-more prescribed modes for conveying feeling and personhood. The long 1990s, it seems, will be very long.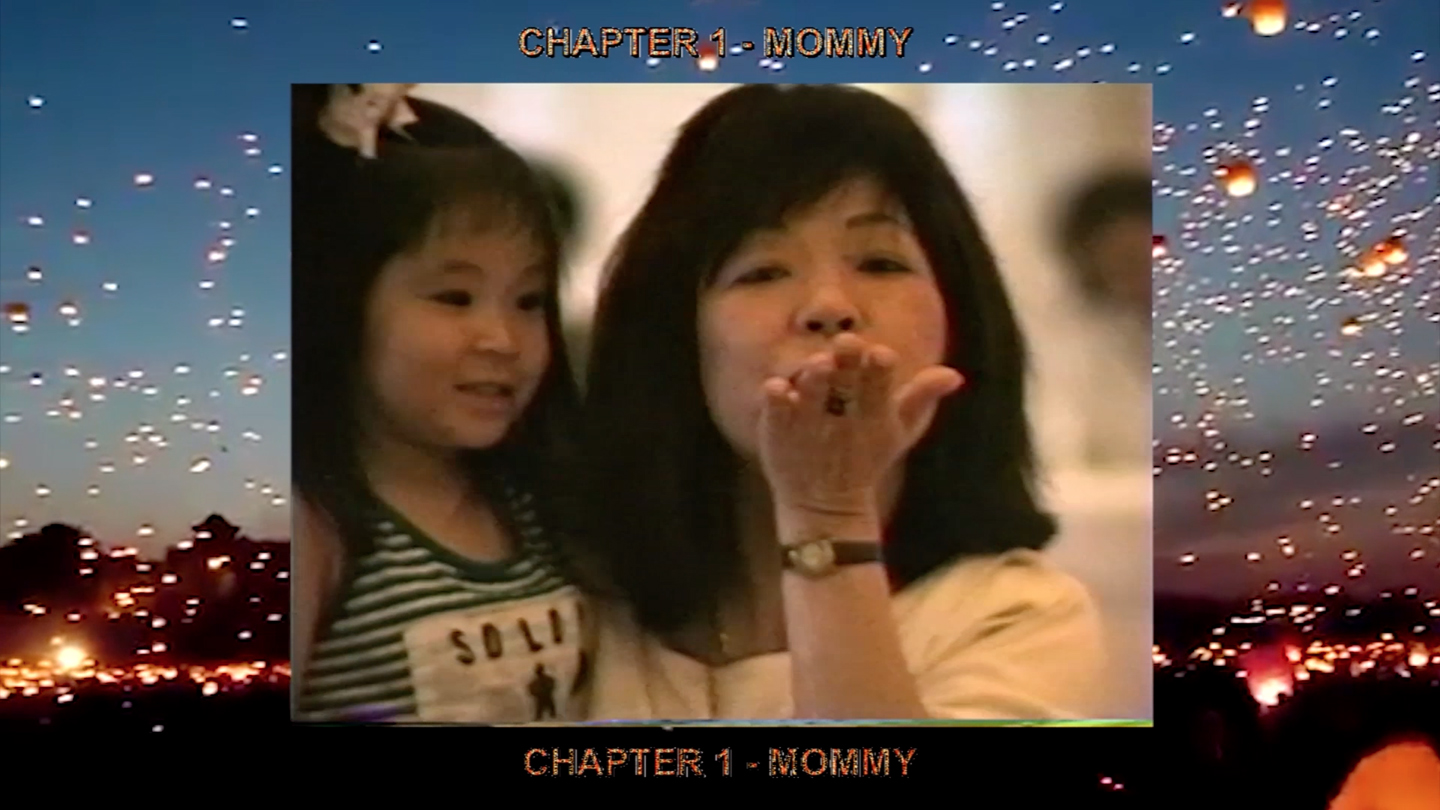 Maggie Lee, Mommy (still), 2012-2015. Courtesy: the artist and Real Fine Arts, New York
In New York, a spring group exhibition at the Whitney Museum, Mirror Cells, showing a group of contemporary practices in the United States, took its title from the name for brain cells that allow humans to feel the joy and pain of others, and thus are associated with understanding human intention and empathy. It featured a fractured version of Maggie Lee's feature-length video Mommy (2015), divided into episodes onto a number of screen-bearing sculptures. It is a work of mourning, a collage that tells a story of Lee's mother's life through the lens of her death, using childish, low-grade editing software and imagery. It conjures two affective identities (of parent and of child) documented in a kind of open failure to understand one another. This is most clear when photographs of Lee partying with friends in a definitively off-the-rails manner (positioned as a freedom from an incoming grief as much as a carefree privilege of youth) are overlaid with a phone conversation in which her mother chastises her and tells her to come home, believing she is in danger of losing everything. "Listen," commands her mother. "I'm listening," replies Lee, glumly. It's an eternally repeatable story, of course, but one told through specific media—Vice magazine's documentation of fashionable "bad behavior," contemporary art exhibitions in New York, children's drawings, and home movies, all marked by the pain of terrible hindsight. Lee's sculptures, recently seen in the exhibition Fufu's Dreamhouse at Real Fine Arts in New York, mine a similar territory, albeit via assembled objects, with dolls, pet paraphernalia, and teengirl accoutrements. The kind of things that older teenagers stuff away in embarrassment when they grow too self-aware.
On Empathy was the subject of a summer 2016 exhibition at Bridget Donahue, New York, which took a moving video work by Jessica Jackson Hutchins, Wounds of Compassion (2006), as a starting point. The video documents the artist's collection of news reports relating to Darryl Strawberry, a baseball star for the New York Mets with a byzantine assortment of highly public personal problems, including a charge for soliciting sex after a cancer diagnosis, drug addiction, blacking out while driving, and disappearing from house arrest. Jackson Hutchins's shaky camera focuses on newspaper headlines detailing the sportsman's troubles, which she has excised and collaged in a scrapbook style, affixed with butterfly stickers and imagery of teammates embracing, celebrating, touching faces and hands. "Addiction leaves his life in pieces," reads one faded headline, and we are left with the sense that Jackson Hutchins is willing, or even invoking, a kind of spiritualistic charm that will stick some of this life back together.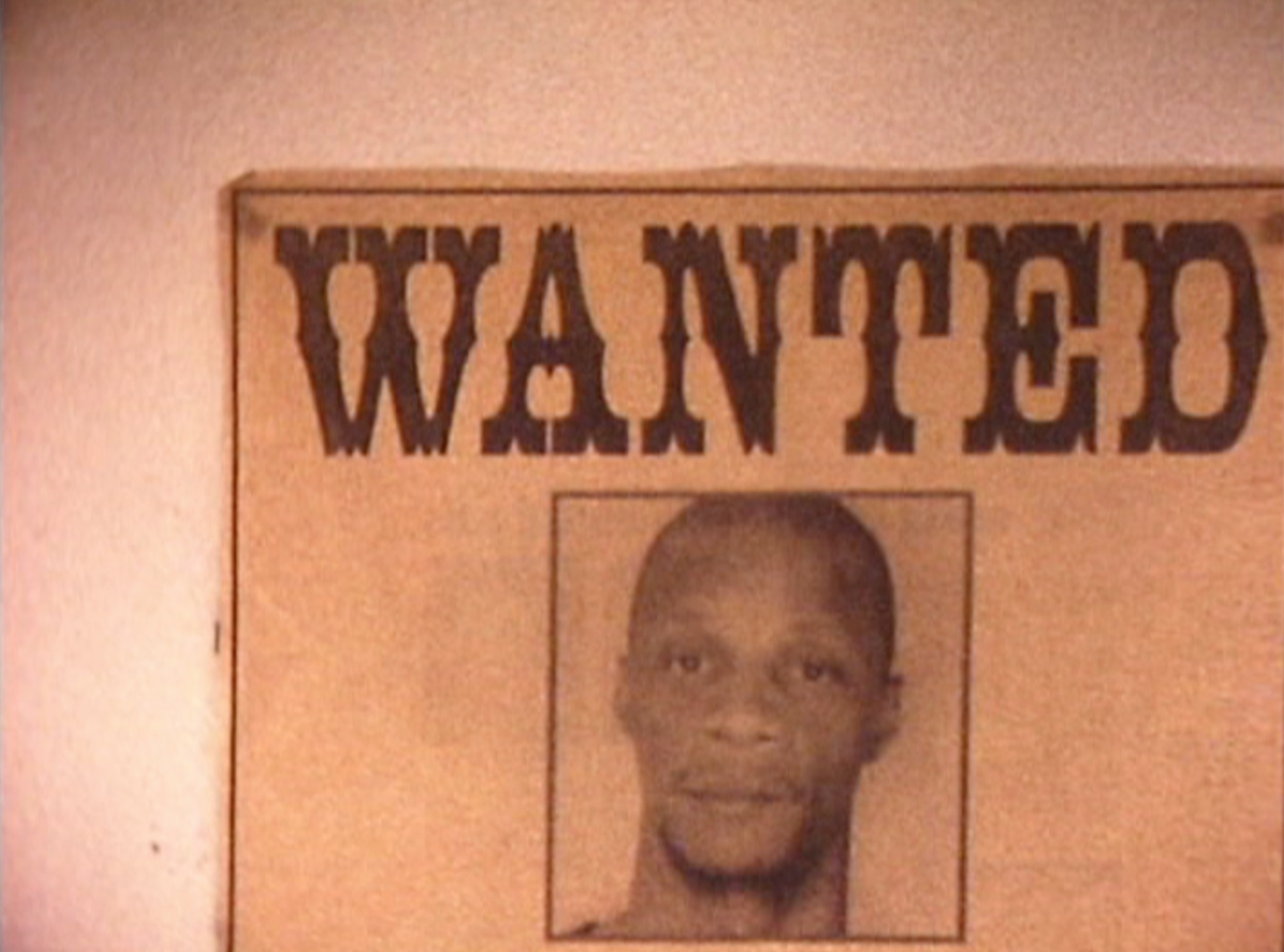 Jessica Jackson Hutchins, Wounds of Compassion (still), 2006. © Jessica Jackson Hutchins.
Courtesy: the artist; Bridget Donahue, New York; Marianne Boesky Gallery, New York
A cut-and-stick aesthetic—whether digital or physical—is the stuff of childhood and teen culture, glitter stickers and diaries. It speaks to the confessional and the intimate and handmade, which looks authentic from the vantage point of a slick, brand-fluent present. These textures herald the return of a certain style that is rooted, perhaps, in fashion-cycle nostalgia, but they also emerge out of a desire for differently nuanced understandings of the self in an age of template identities and the crafted public relations of personhood. Think of the programmatic ways in which identity-bait articles are made and shared online, as Lauren Duca recently described the fashion for sharing facets of one's personality via "31 things only an introvert/empath/anxiety disorder-sufferer will understand."[1] These are rote pleas for understanding that also devolve us away from one another.
Of the many books that have been published on the subject, two seem particularly germane to personal confession and care, and to a current interest in the empathetic: Leslie Jamison's best-selling essay collection The Empathy Exams (2014) and Kristin Dombek's very recent publication The Selfishness of Others: An Essay on the Fear of Narcissism (2016). Jamison's essays are an empathetic attempt in and of themselves—writing through subjects such as a friend in prison, the author's experiences as a medical actor, and conferences for sufferers of unrecognized illnesses—and she questions how empathy might be possible—if it is at all. Dombek looks beneath this burgeoning interest in the outer limits of compassion or feeling to ask why we have begun the repeated telling of "a story that divides us, by defining empathy as something we have and others lack," homing in on the subject of narcissism, raising the specter of the empty, fake, fully constructed self.[2] Other people are fake and evil, but not you, the empath. Anyone asking for more empathy might be the most narcissistic of all, believing that they have the power to understand everyone. (I can't help but recall here yelling at a friend some years ago: "If you're as empathetic as you say you are, you would understand how I feel!" which in light of what I have written above is faintly hilarious.) As Dombek writes, turning away "from anyone flat and fake as an image on your computer screen" means turning "away from the twenty-first century itself."[3]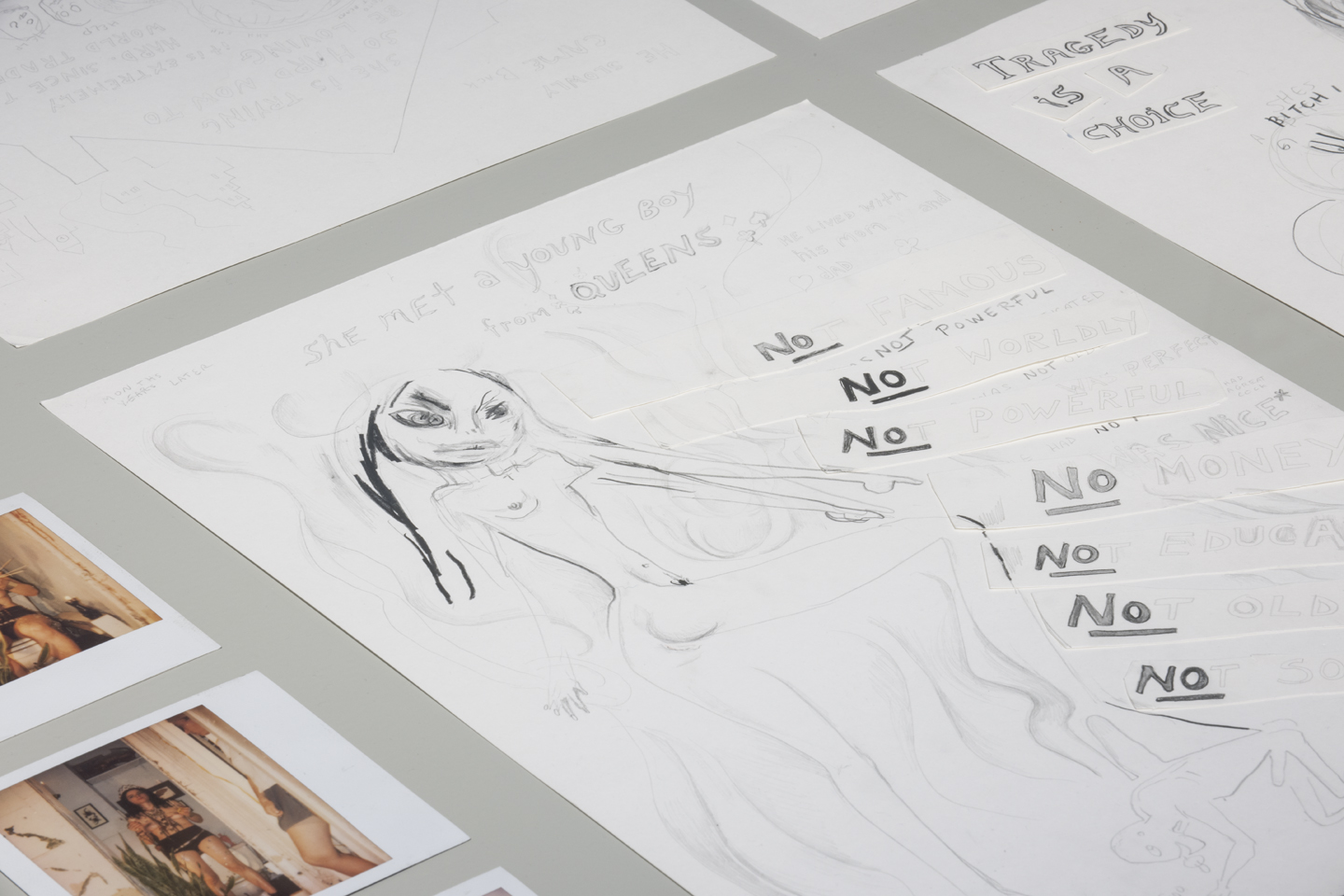 Ellen Cantor, Circus Lives from Hell, 2005. Ellen Cantor installation view at Künstlerhaus Stuttgart, 2016.
Courtesy: The Estate of Ellen Cantor. Photo: Frank Kleinbach
Structure, and constructed behavior, are not de facto good or bad, and in certain countries that are struggling to acknowledge, for example, a structurally racist society, defamiliarizing (to use Rosi Braidotti's term) heretofore "natural" behaviors will be a central propulsion of change.[4] "Empathy isn't just something that happens to us—a meteor shower of synapses firing across the brain—it's also a choice we make: to pay attention, to extend ourselves. It's made of exertion, the dowdier cousin of impulse," writes Jamison at the close of her collection's title essay.[5] The self must flail and continue to fail, which is why, perhaps, private misdemeanors, unflattering portrayals, or painful episodes—an excavation of the self's failures and fragilities—feel important in 2016. These must be found within the self, not filled in by a template or a checkbox.
Discussing the interest in her writing among artists when I met her this summer, Jamison articulated the fugitive nature of empathy as a concept: "I think it's a word that describes something that doesn't exist, in a way: it describes an impossibility. Every time I get drawn into a cycle of thinking, 'It's feeling what someone else feels,' I quickly return with, 'No, that's impossible.' To talk about the concept, you also have to talk about this gap that's embedded in it. And for me that concept is more of a struggle than a static idea.'" The writer had just returned from giving a talk at Künstlerhaus Stuttgart, where Fatima Hellberg had invited her to speak on the occasion of an Ellen Cantor exhibition.
Cantor is certainly one of the formerly under-sung antecedents of this artistic tradition, a formalist who worked with the leaky events of their own life along with the affective and narrative materials that had constructed that self. The artist, who passed away in 2013, will be the subject of a multi-venue collaborative retrospective in New York this autumn, at 80WSE, Participant Inc., Maccarone, and Foxy Production, with screenings and public programs at a number of other venues, including the Museum of Modern Art, who will premiere Pinochet Porn (2008-2016), the feature film that Cantor worked on for many of the last years of her life.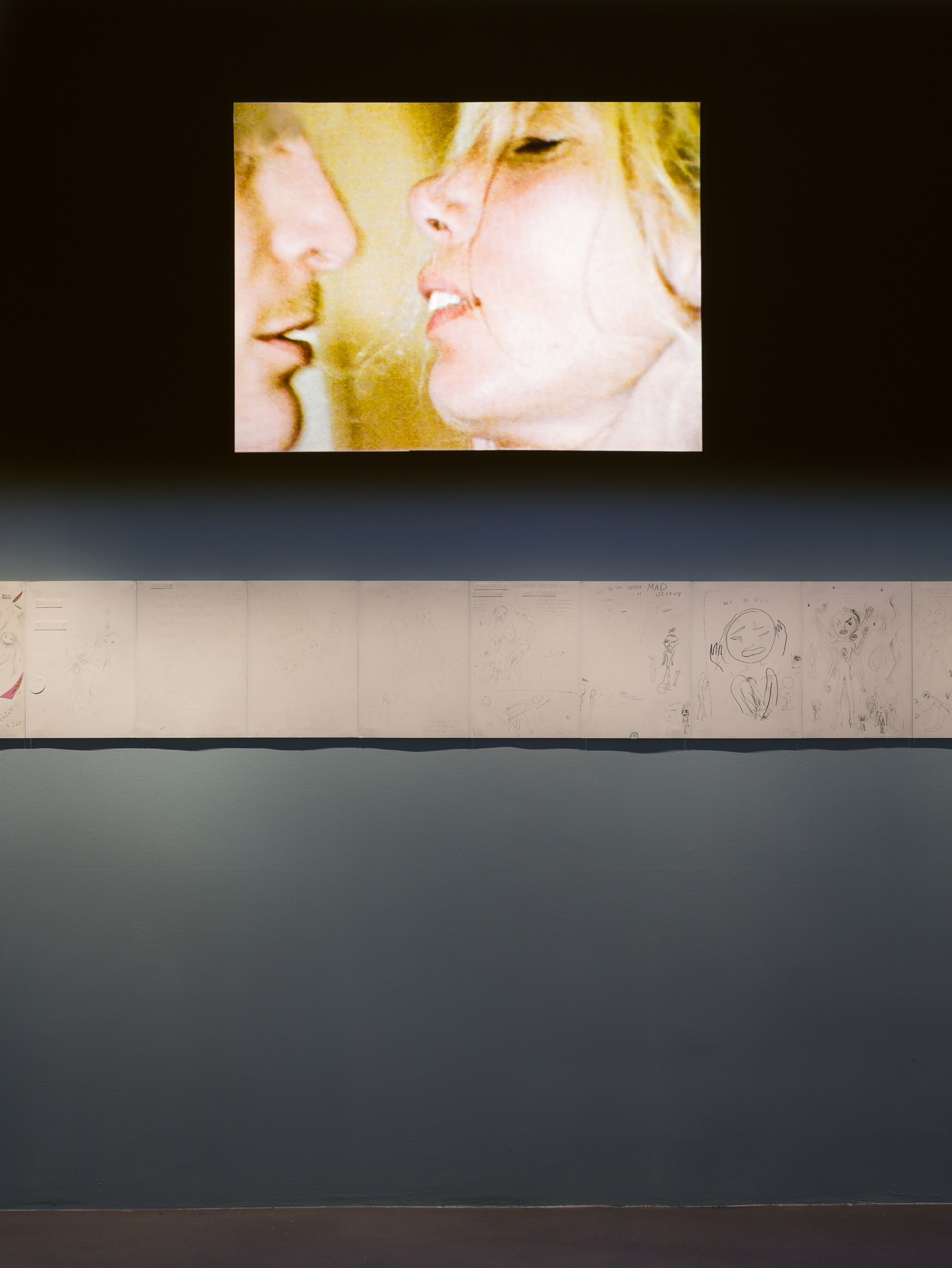 Ellen Cantor, Pinochet Porn, Chapter 3: Paloma (the best friend), 2008-2016, Ellen Cantor: Are You Ready For Love? installation view at 80WSE Gallery, New York, 2016. Courtesy: The Estate of Ellen Cantor. Photo: Jeffrey Sturges
Cantor's work involves girlish features, and she animated characters such as Snow White and Bambi as avatars for herself (the exhibition at Participant Inc. is bitingly named Lovely Girl's Emotion) in diaristic-seeming drawings that give those childish, big-eyed characters sexualities that appear, recede, and switch terms. They fuck and get fucked, and cry and dream and rage, attended by glitter stickers and cute animals. It's an adult world, but one in which agency has been constructed by a femininity whose sweet, confessional aesthetics mask erotic powers of a challenging nature (by contrast, the exhibition at Maccarone will be a re-created version of the Cantor-curated show COMING TO POWER: 25 Years of Sexually X-Plicit Art by Women). The work is uneasy, for Cantor's stand-ins often seem like victims, but they are not quite. As Jamison puts it:
"Part of the affinity that I felt with Cantor had to do with wanting to claim a way to paint pain, and specifically female pain, as something that wasn't disempowering or enacting vulnerability, or requesting sympathy and I felt that in the selves that you find in Cantor's work there was space for hurt and aching and even forms of sadness that could feel petty, about heartbreak. But that all of those things are existing alongside this ferocious consciousness too, there is always a making and a thinking and an absorbing."[6]
There has been a sea change in the way that "confessional" or raw material is seen even in the few years since Cantor's death. Consider the vast popularity of writers such as Chris Kraus, who draw from events in their own lives in a way that is so obviously crafted and worked over, drawing attention to the confessional mode as making rather than something that just arrives, fully formed. It's here where the fear of the empty performing narcissist and the desire for instinctive empathy share space, because both are (mostly) specters. "The fact of something being very performed and very self-conscious doesn't make them not actual," Jamison continues. "It's what any actual exchange is composed of. It's the only way we can make our emotional lives available to one another, through these very crafted performances of the self and of feeling."[7] At a time when we continually fail to reach one another emotionally or intellectually, the transformations of difficult, hard-to-reach material into something that can attempt, and fail, to communicate, is tough, emotional work.
[1] Lauren Duca, "The Viral Virus," The New Inquiry, April 15, 2016, http://thenewinquiry.com/essays/the-viral-virus/.
[2] Kristin Dombek, The Selfishness of Others: An Essay on the Fear of Narcissism (New York: FSG Originals, 2016), 91.
[3] Ibid., 12.
[4] Rosi Braidotti, The Posthuman (Cambridge, England: Polity Press, 2013), 88.
[5] Leslie Jamison, The Empathy Exams (Minneapolis: Gray Wolf Press, 2014),
[6] Leslie Jamison, interview with the author, 2016
[7] Ibid.
Laura McLean-Ferris is a writer and curator based in New York. She is Adjunct Curator at Swiss Institute, where she has organized several exhibitions including Nancy Lupo: Parent and Parroting; Olga Balema: Early Man and Against the Romance of Community, and performances by Alex Baczyinski-Jenkins and Nina Beier. She is a contributor to Artforum, ART AGENDA, Frieze, Mousse, and Flash Art International. Other exhibitions include Our Lacustrine Cities (2015) at Chapter NY, and Columbidae at Cell Project Space, London (2015).
Originally published on Mousse 55 (October–November 2016)