EXHIBITIONS
Laure Prouvost "GDM – Grand Dad's Visitor Center" at Pirelli HangarBicocca, Milan
Close
1
2
3
4
5
6
7
8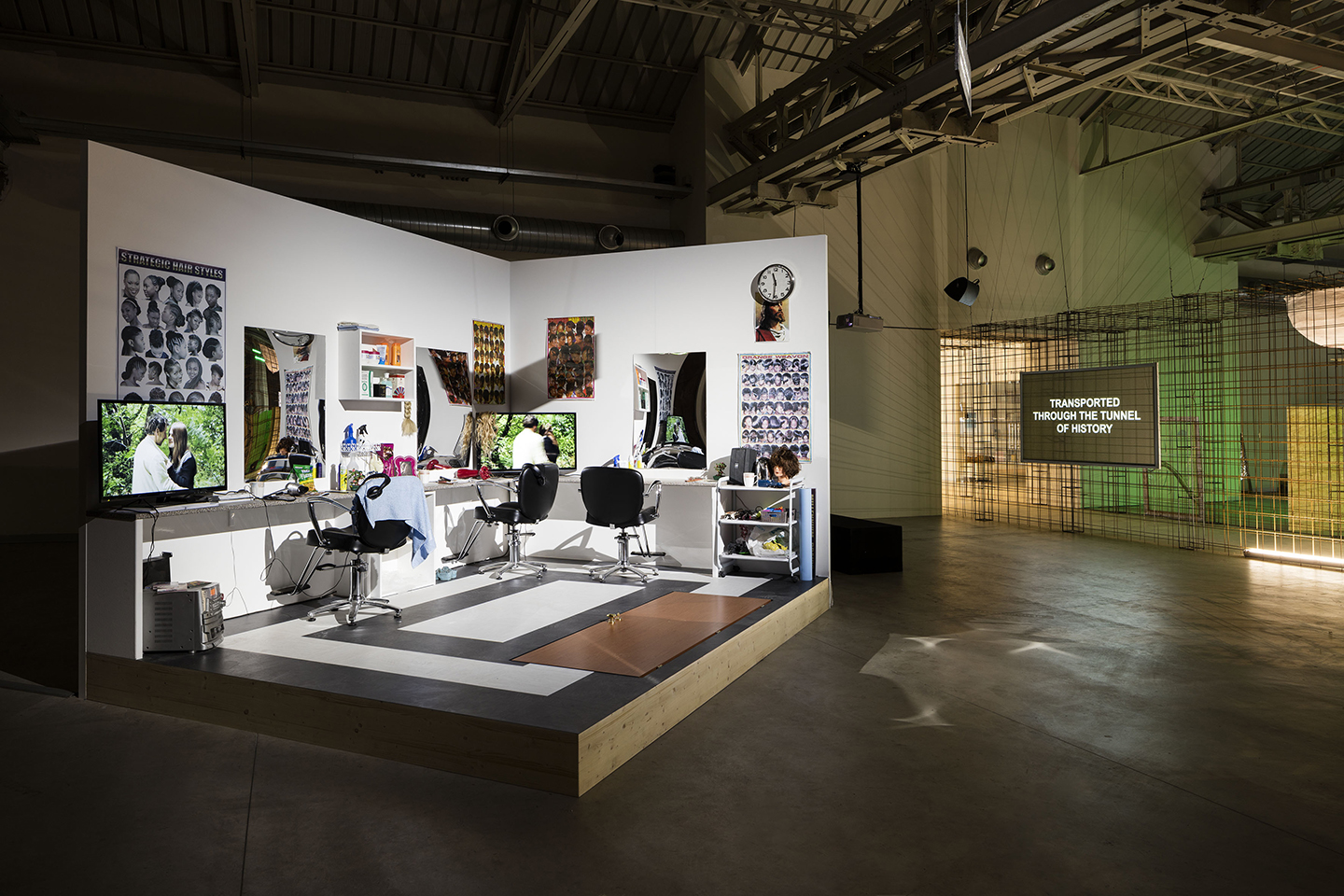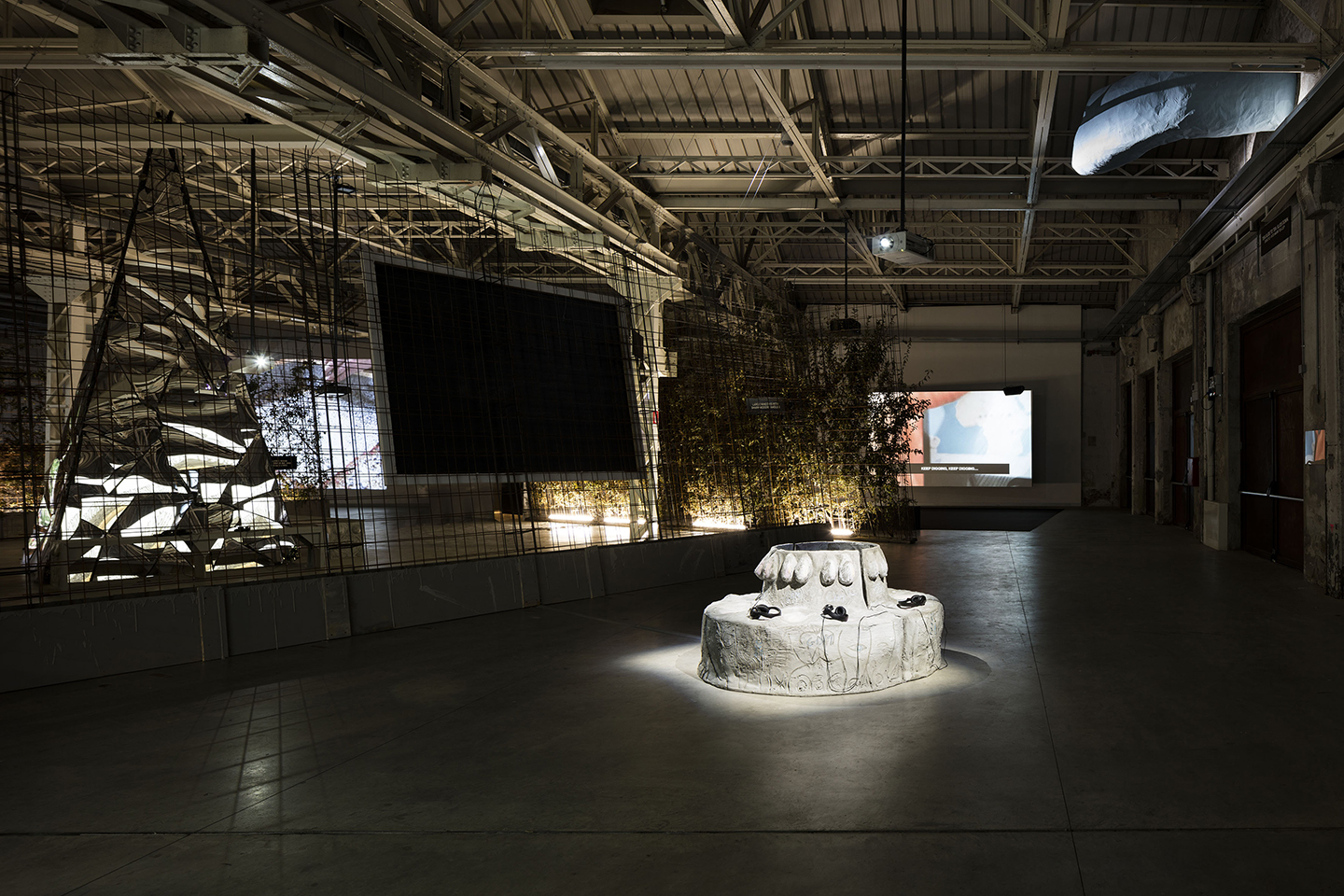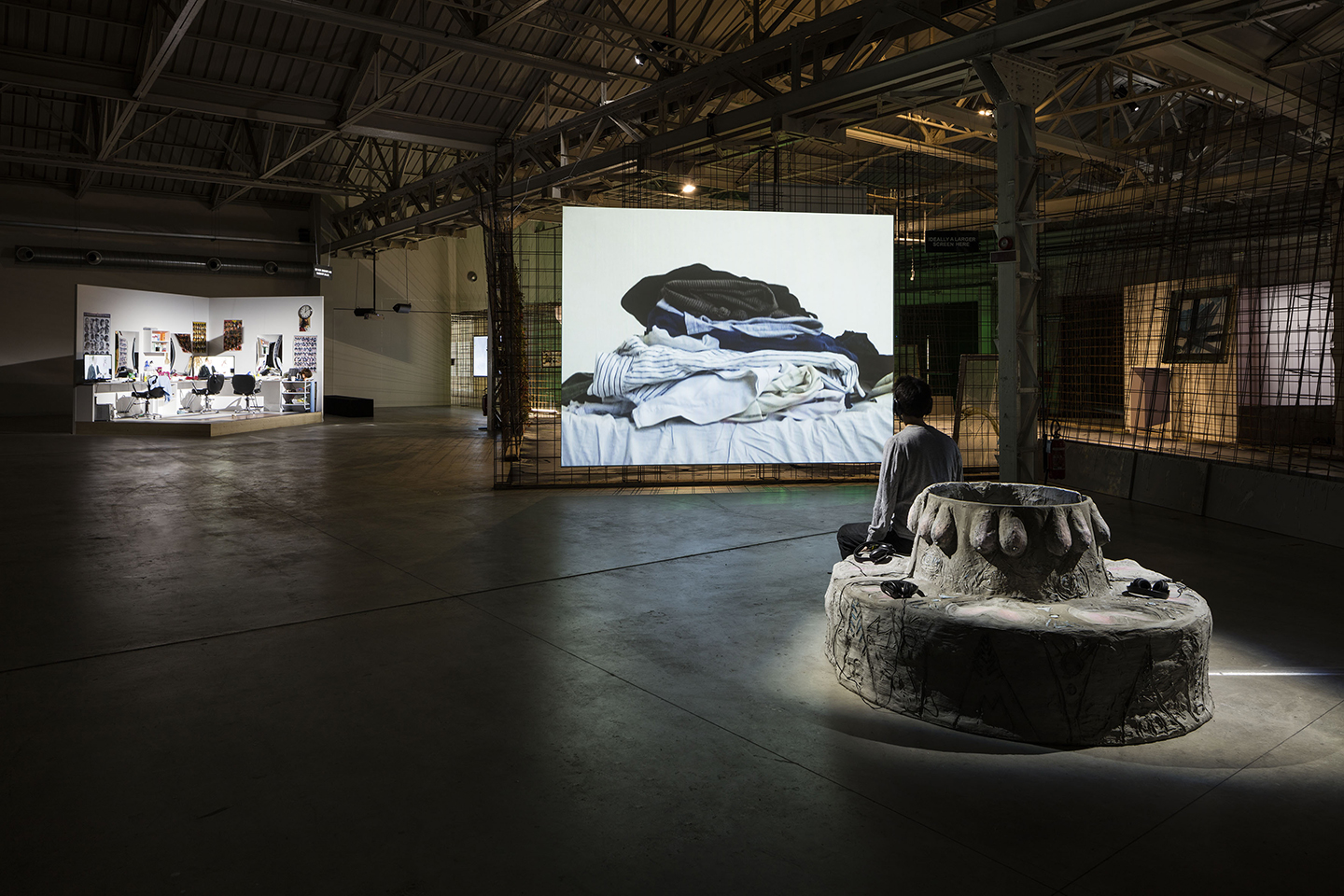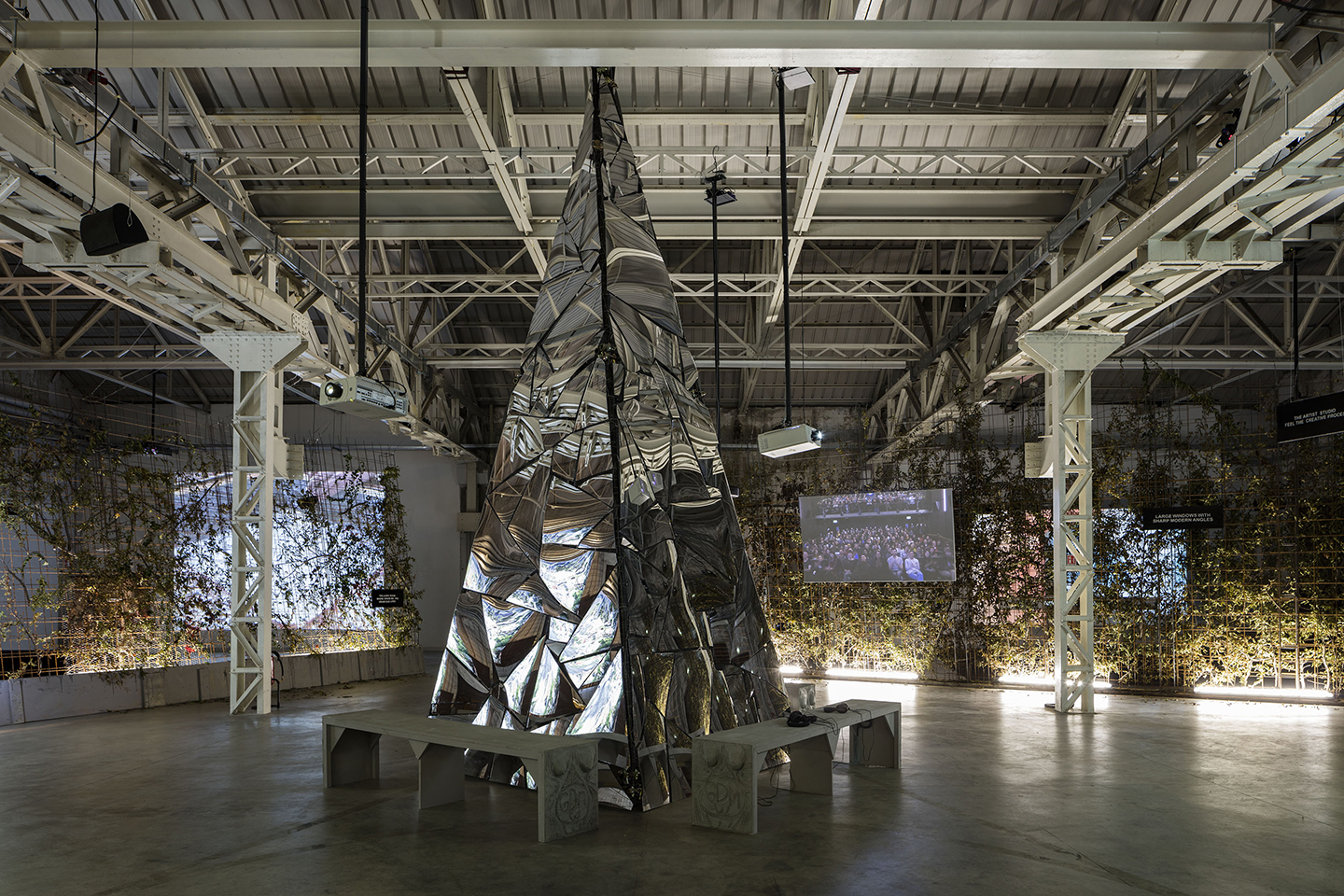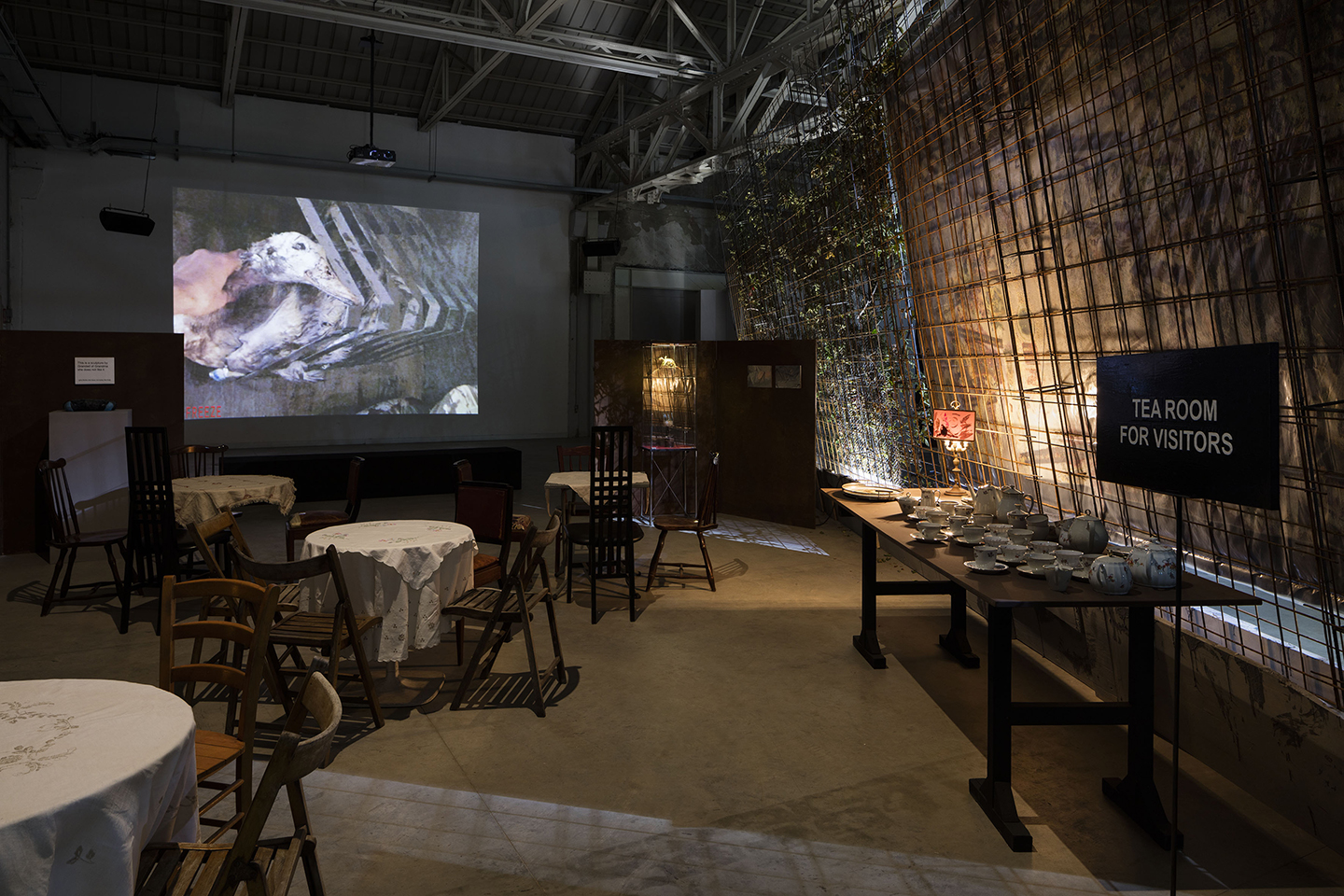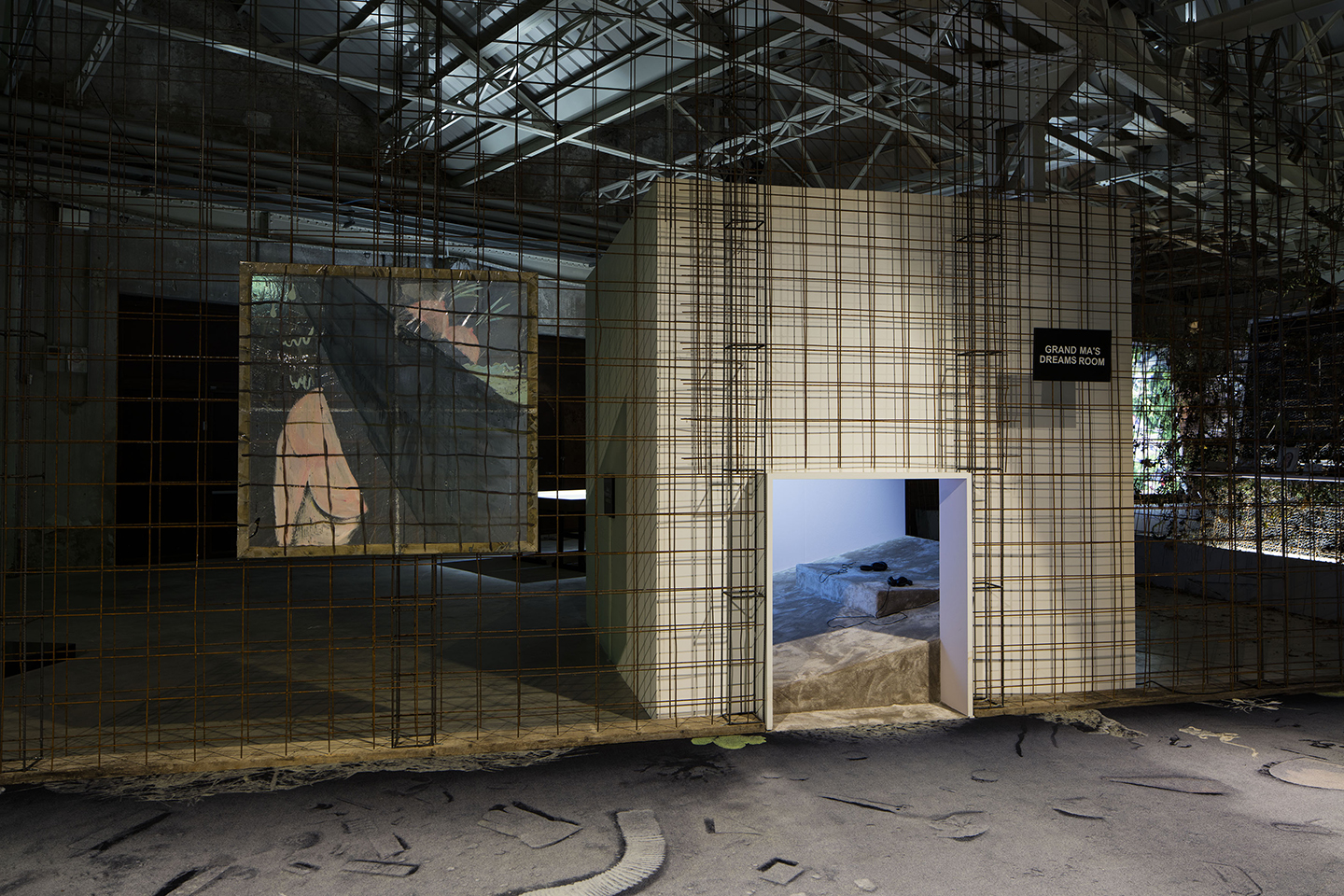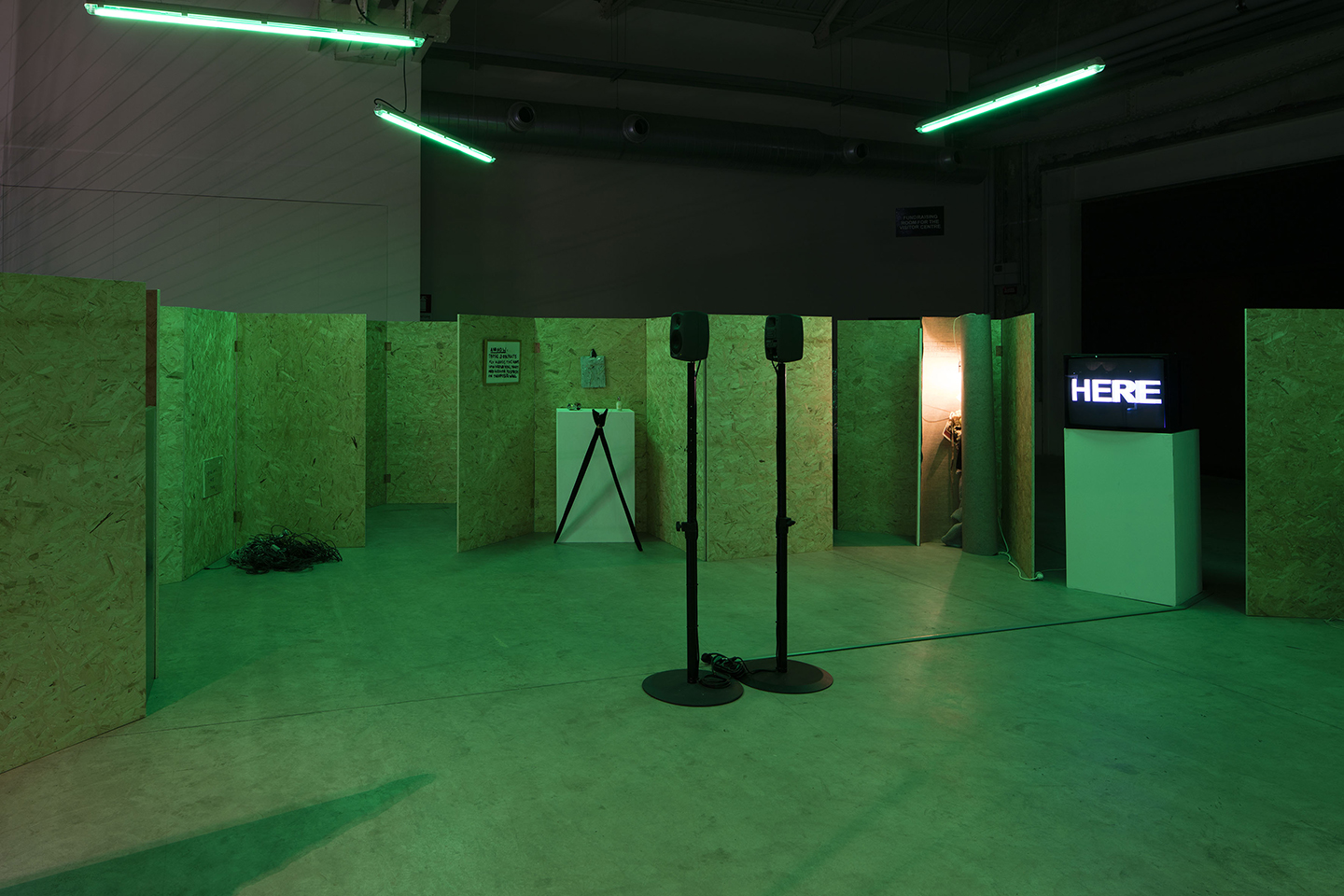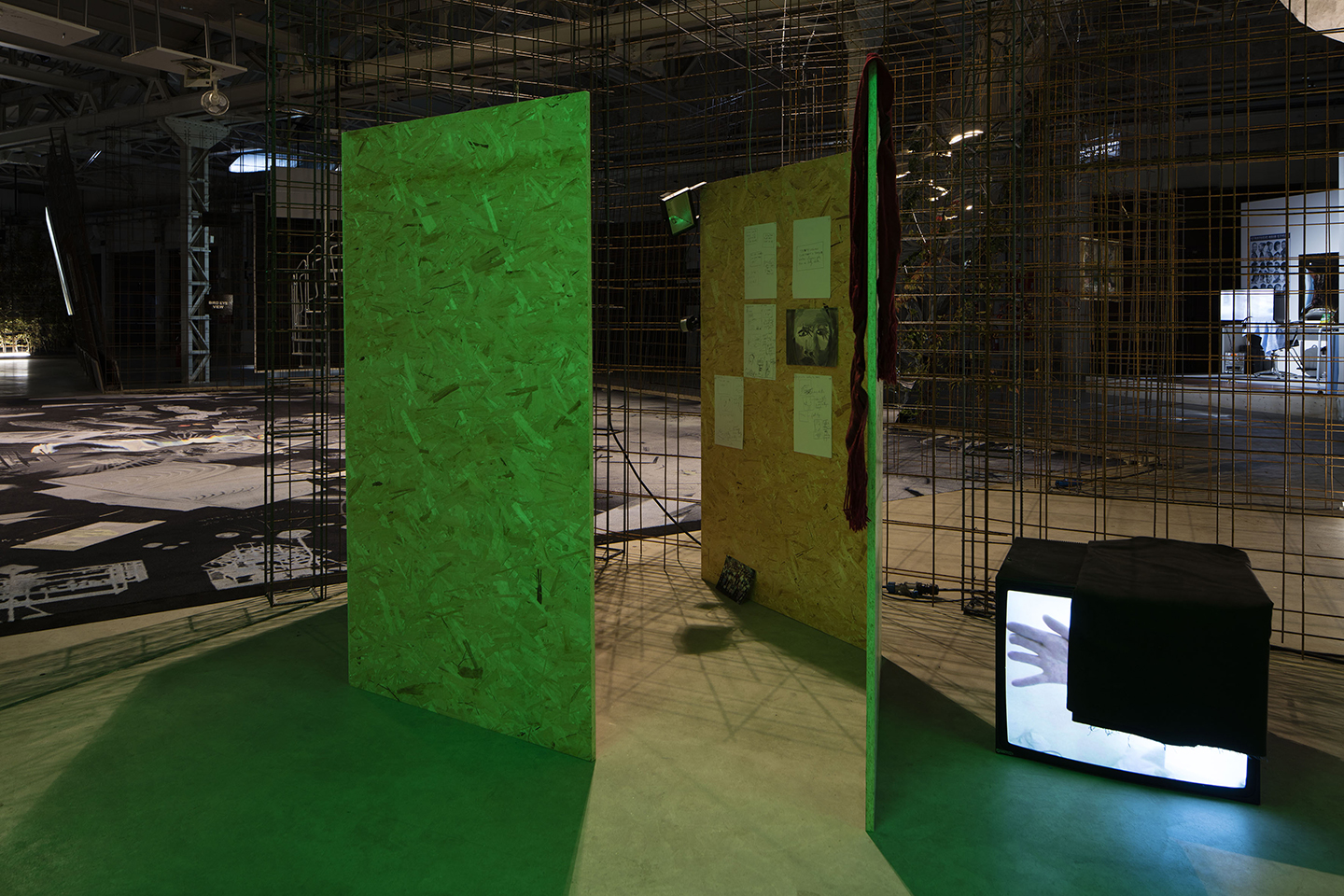 Pirelli HangarBicocca is presenting "GDM – Grand Dad's Visitor Center," a solo exhibition by French artist Laure Prouvost (b. 1968), who won the Turner Prize in 2013. One of the most interesting figures of her generation, Prouvost weaves intricate tales full of surreal humor, in works that emulate the constant proliferation and consumption of images typifying the communication methods of our time.
"GDM – Grand Dad's Visitor Center," curated by Roberta Tenconi, is a Gesamtkunstwerk that brings together over fifteen works, including installations, videos and projections, sculptures and found objects: together, they form a personal museum dedicated to the artist's grandfather, a place built in shifting layers, where architecture and content complete each other. The works on view include If It Was (2015), Into All That Is Here (2015), We Know We Are Just Pixels (2014), Grandma's Dream (2013), Before, Before (2011), The Wanderer (God First Hairdresser/Gossip Sequence) (2013), I Need to Take Care of My Conceptual Granddad (2010), The Artist (2010), and Monolog (2009).
Laure Prouvost's work ranges freely between different systems of representation, alternating fiction, nonsense, and an imaginary, dreamlike world with the concrete reality of everyday life and human perceptions. Her projects combine a naïf, bric-a-brac aesthetic with ordinary objects and maze-like installations, as well as unstable structures and an elaborate use of technology. By sharpening and engaging all of the visitor's senses, including smell and taste, they work to broaden the imagination and stretch the boundaries of visual reality.
In her videos, Prouvost plays with the lexicon of pop music, mass culture, and internet imagery. She employs a surfeit of images, incorporates text, and uses feverish editing to alter the normal flow of the narrative, while the presence of her own voice and the direct participation of the viewer—who is pulled into the thick of it and often invited to perform actions—eliminate the conventional distance between cinematic fiction and its audience.

Recurring themes and motifs in Laure Prouvost's work include the transformation and reversal of meanings, the adaptation of text into image, and the transposition of film into sculpture, as well as the linguistic overlaps generated by the translation of French, her mother tongue, into English, the language she has picked up over almost two decades in London.
"Language is something I am constantly tackling. Coming to England definitely led to new levels of misunderstanding and miscommunication. You create your own vision of things and sometimes those visions push language further than the original meaning of words."
–Laure Prouvost, 2012
"GDM – Grand Dad's Visitor Center" is an exhibition that unfolds through disorienting spaces and paradoxical settings: a beauty parlor, mirrored walls and surfaces, tilted and angular rooms, dark and twisting corridors, an area where tea is served and a karaoke zone. The exhibition alternates light and sound, images and written words, moments of contemplation and outbursts of euphoria, in an entrancing journey that draws visitors in and demands their total engagement.
This project revolves around the story of Laure Prouvost's grandfather, a prolific conceptual artist and close friend of famous German Dadaist Kurt Schwitters. After digging a long tunnel from his studio to Africa, he supposedly vanished into it one day for good, leaving his wife—Prouvost's grandmother—as the sole guardian of his works. More specifically, the idea for the Visitor Center took shape in 2013 with the video installation Wantee, which includes several sculptures by this grandfather, now transformed into household objects, and shows her grandmother talking about the need to take care of them by creating this bizarre museum. The construction of the Visitor Center hints at a broader inquiry into the very meaning of museums, as places meant to preserve artworks for the future. In the video If It Was (2015) Prouvost challenges museum conventions: she imagines a place where people can dance and sing, where visitors are greeted with a warm kiss, and can do Zumba or pet the artworks. But above all, where the dark, dusty past takes on meaning in the present and future, where visitors can travel "through the tunnel of history" towards "other places."
One of the most significant works in the show is The Wanderer (God First Hairdresser/Gossip Sequence) (2013), an installation that meticulously recreates the setting of a hair salon, which visitors can enter to watch the title video. The work is one of six components making up The Wanderer, a project that transforms Scottish artist Rory MacBeth's surreal translation of Franz Kafka's Metamorphosis (made without knowing German or even using a dictionary) into images and sculptures. Prouvost's version takes the fog of translation even further, yielding a bizarre narrative in which Gregor, the protagonist, is lost in an absurd and literally upside-down world, amid bunkers, Cold War scenarios, and his mother's African hairdressing salon.
The theme of identity is also key to the genesis of the grandfather character, who turns up in various works on view at Pirelli HangarBicocca. He is evoked for the first time in I Need to Take Care of My Conceptual Grandad (2010)—shot in London at the studio of artist John Latham (1921-2006), for whom Prouvost worked as an assistant for several years—then in The Artist (2010), and finally in Wantee (2013) and Grandma's Dream (2013)—this last video shot inside the grandmother's bedroom, a fanciful, completely pink chamber that seems to invite reverie.
.
at Pirelli HangarBicocca, Milan
until 9 April 2017